Engage Visitors Viewing
a Specific Page
You might have product pages that you care about more. For
example, high-end products or premium services. When a
visitor lands on any of such pages, a chatbot will encourage
them to talk with you in person.
What does this
chatbot do?
It sends a message to the visitor who lands on a specific page to encourage them to get in touch with you via a live chat.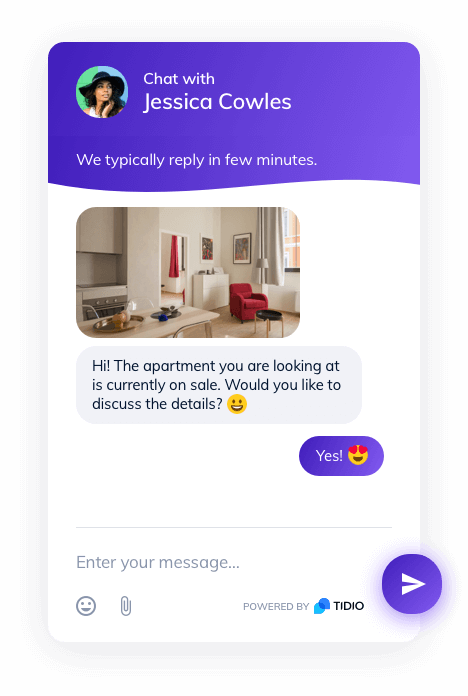 Messages examples
Hi! The apartment you are looking at is currently on sale. Would you like to discuss the details?
Good taste! This custom made sterling silver ring is a real beauty 😍. You can have it perfectly designed to your specifications (including laser engraving). Interested? Let's chat 💬.
There has never been a better time to buy a men's watch! Especially when we talk about the Breitling Premier B01 Chronograph 42 Norton Edition. We offer [your special deal], as well as an interest-free payment plan. Send us a message to chat about the details.
How to build this chatbot?
Start with the Visitor opens a specific page trigger, and enter your product page URL.
Add the Send a chat message action and customize the chatbot message.
Add the Add a tag action and customize the tag name.
Looking for more ready-made
solutions for your business?
Our chatbots are drag-and-drop simple. Quickly build your perfect custom bot
or pick another template from our free collection.
See More Templates