Send Multilingual Welcome
Messages
Make your international visitors feel welcome and special! Let
the chatbot greet them in their language and offer help.
What does this
chatbot do?
It sends a welcome message to visitors and customers in English or their language.*
* The language is based on the browser settings of the visitor, not their IP.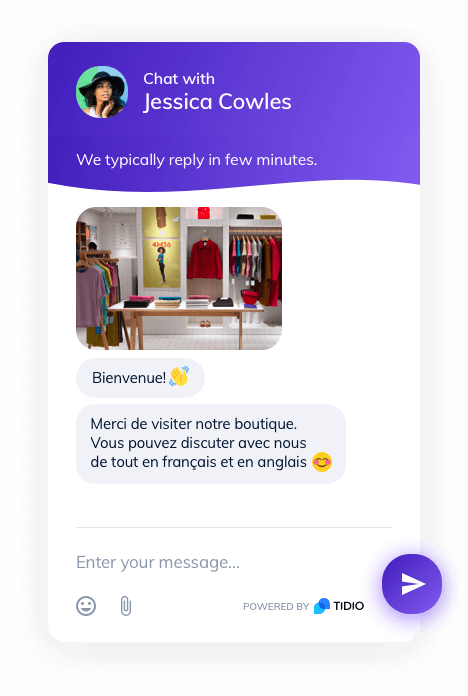 Messages examples
Bienvenue! Merci de visiter notre boutique. Vous pouvez discuter avec nous de tout en français et en anglais 😊.
¡Bienvenido 😀! Háganos saber si usted tiene alguna pregunta. Hablamos ingles y español.
Hej! 👋! Great to see you. If there's anything you would like to ask about, let us know via live chat. Thanks, and enjoy your shopping 😄.
How to build this chatbot?
Start with the First visit on site trigger.
Add the Language condition and select the language (e.g., French).
Add two Send a chat message actions, connect one to the "Yes" Language branch, and the other one to the "No" Language branch.
If Yes (the language detected is French), send a message in French.
If No (the language detected is not French), send a message in English.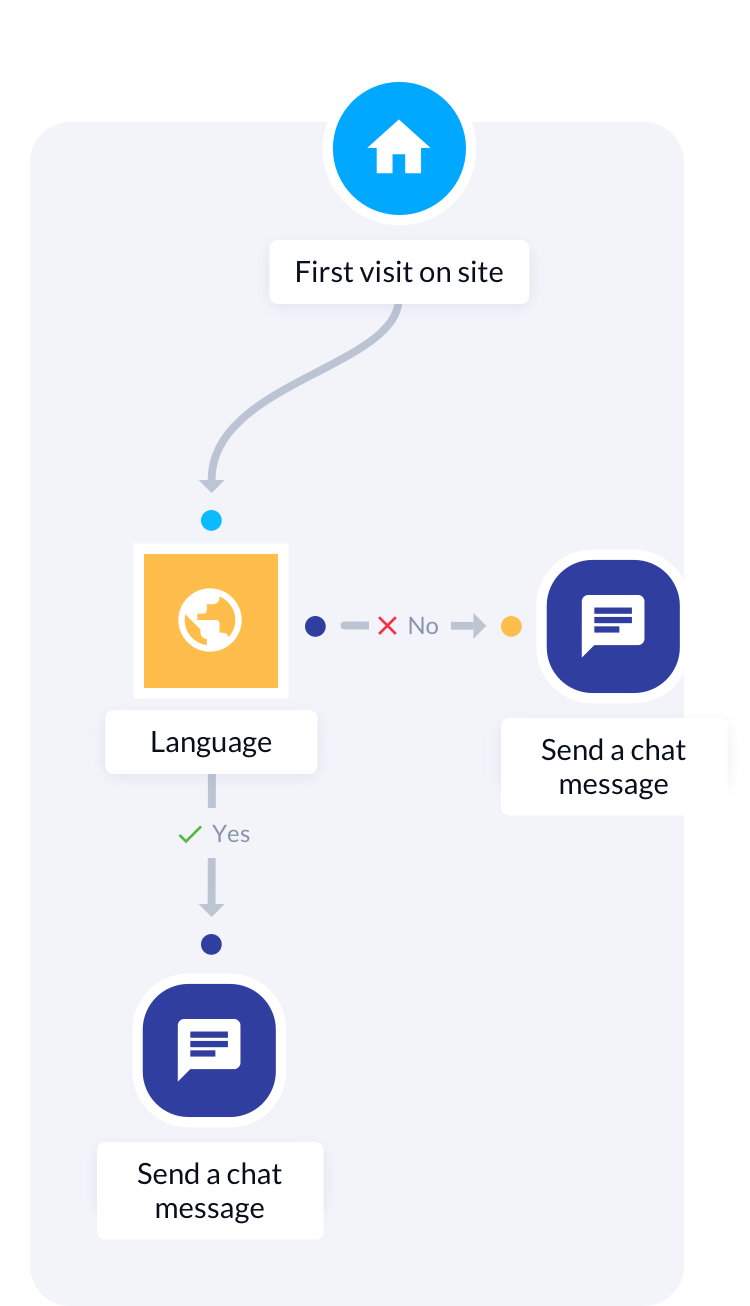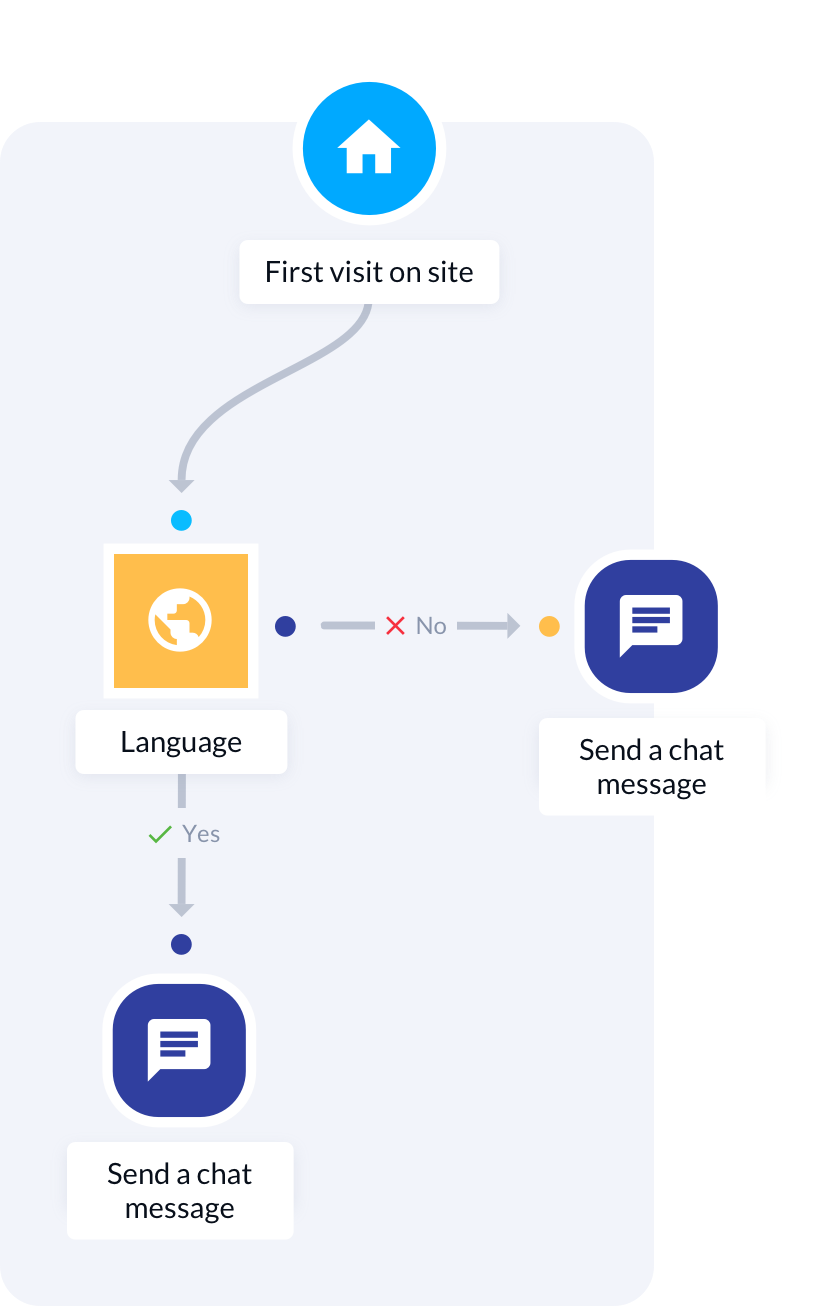 Looking for more ready-made
solutions for your business?
Our chatbots are drag-and-drop simple. Quickly build your perfect custom bot
or pick another template from our free collection.
See More Templates