Send Shipping Information
for Specific Goods
This eCommerce chatbot will inform your online customers
about the shipping costs necessary for making a purchase decision.
What does this
chatbot do?
It sends a message to each visitor who lands on your product page to inform them about the shipping costs and options.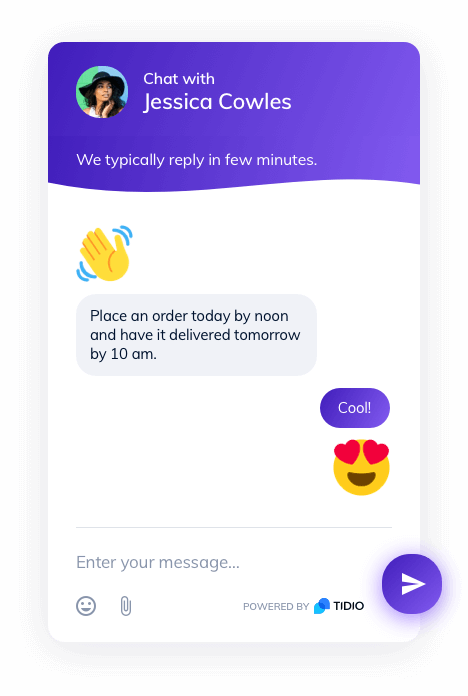 Messages examples
Free shipping for all orders over $50 to the U.S and Canada.
Place an order today by noon and have it delivered tomorrow by 10 am.
Hey there! We can ship your order to domestic and overseas locations. Chat with us for details.
How to build this chatbot?
Start with the First visit on site and Visitor returns triggers.
Add the Current URL condition, enter products page URL, and change "Equal" to "Contains" in the node settings.
Add the Send a chat message action and customize the message.
Looking for more ready-made
solutions for your business?
Our chatbots are drag-and-drop simple. Quickly build your perfect custom bot
or pick another template from our free collection.
See More Templates