How to manage multiple projects
Tidio allows you to create multiple projects under the same email login, which makes it easier to manage chats for multiple websites.
NOTE: Please, be aware that this does not apply to Wix-based websites.
Each Wix-based website requires you to use a new Tidio account that is dedicated to that one website. We have explained it a little bit more in our article on installation of Tidio chat widgte on WIX-based websites.
NOTE: Please be aware that paid subscriptions are per project. Notifications work only on the current project you're logged into.
A project is basically a separate Tidio account (with its own independent configuration), but you can use the same email login for each project and switch between the projects quickly.
How to add new projects
Adding a new project is pretty simple; you just need to click on your avatar in the top-right and hit the "Add project" button. This will allow you to create a new project.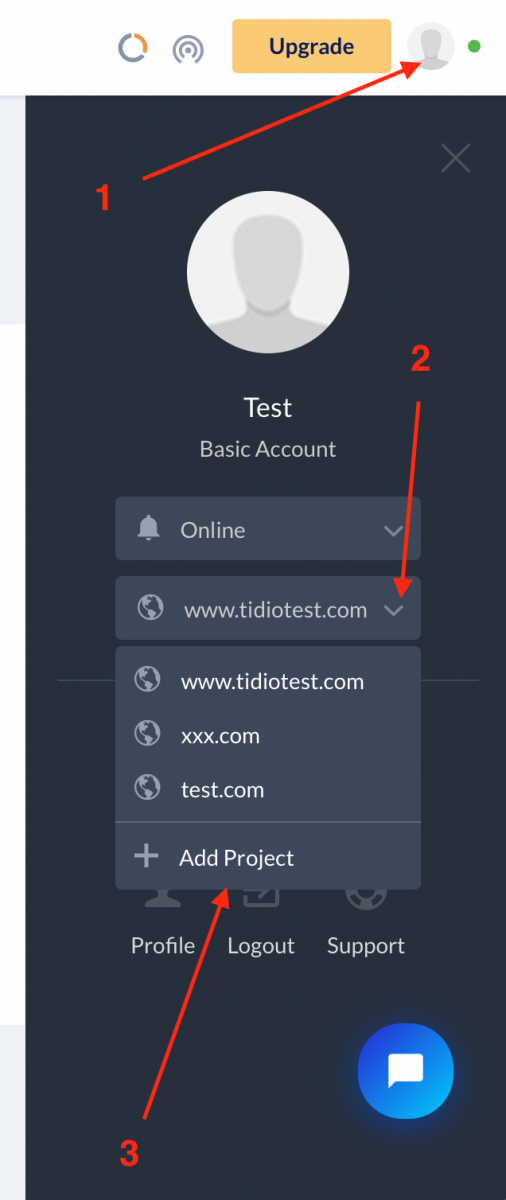 How to configure new projects
Clicking on the "Add project" button will present you with a tour for setting up a project. You will be asked for your website URL, your name, avatar, etc. This allows you to personalise your widget, same as you did when installing Tidio for the first time.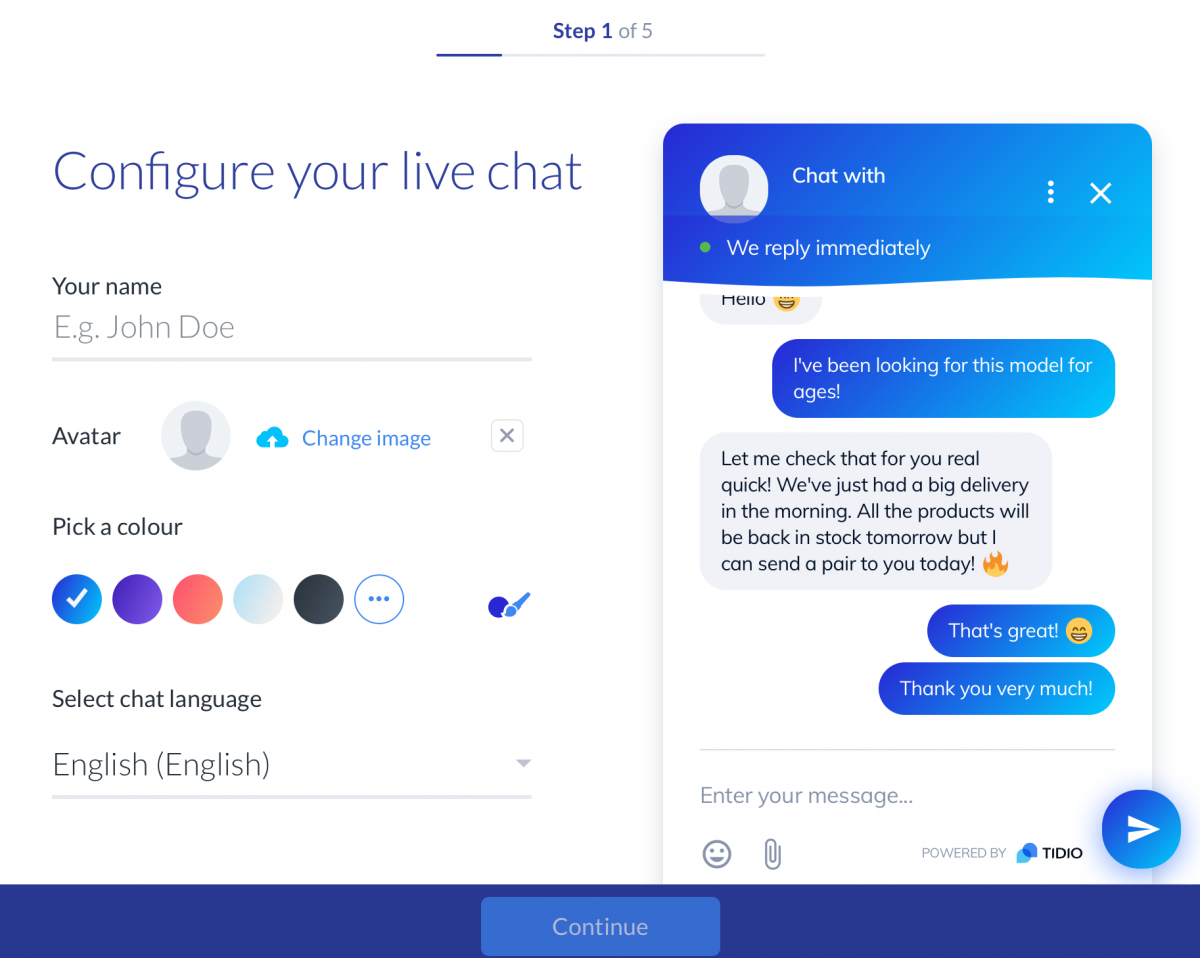 After the configuration, there's one last step: installing the widget on your website. You can do this by following the instructions given in the configuration's final step.
How to implement projects on your website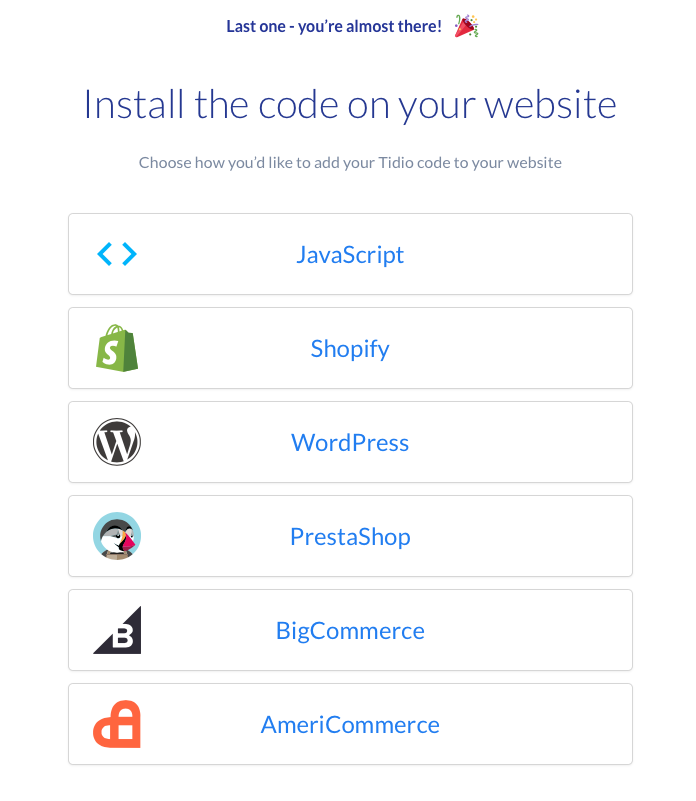 If you see your platform listed here – click on its name and you'll see the instructions. If you don't see your platform listed – you will have to install your project manually, using the JavaScript code instructions.
How to switch between projects
Once you're done with configuring and installing your project, you will get access to your new Tidio Dashboard. From there, you can manage the Conversations, Appearance, and all the other settings for that particular project (same as you did for your original project).
To switch the project – click on your avatar in the top-right and open the projects list. Click on the name of the project you'd like to log into.

If you have any questions, feel free to contact us live on chat or at [email protected]