Integration with amoCRM
TO INTEGRATE TIDIO WITH AMOCRM SIMPLY FOLLOW THE STEPS BELOW
In the chat admin panel, go to Settings > Integrations and click the amoCRM tile.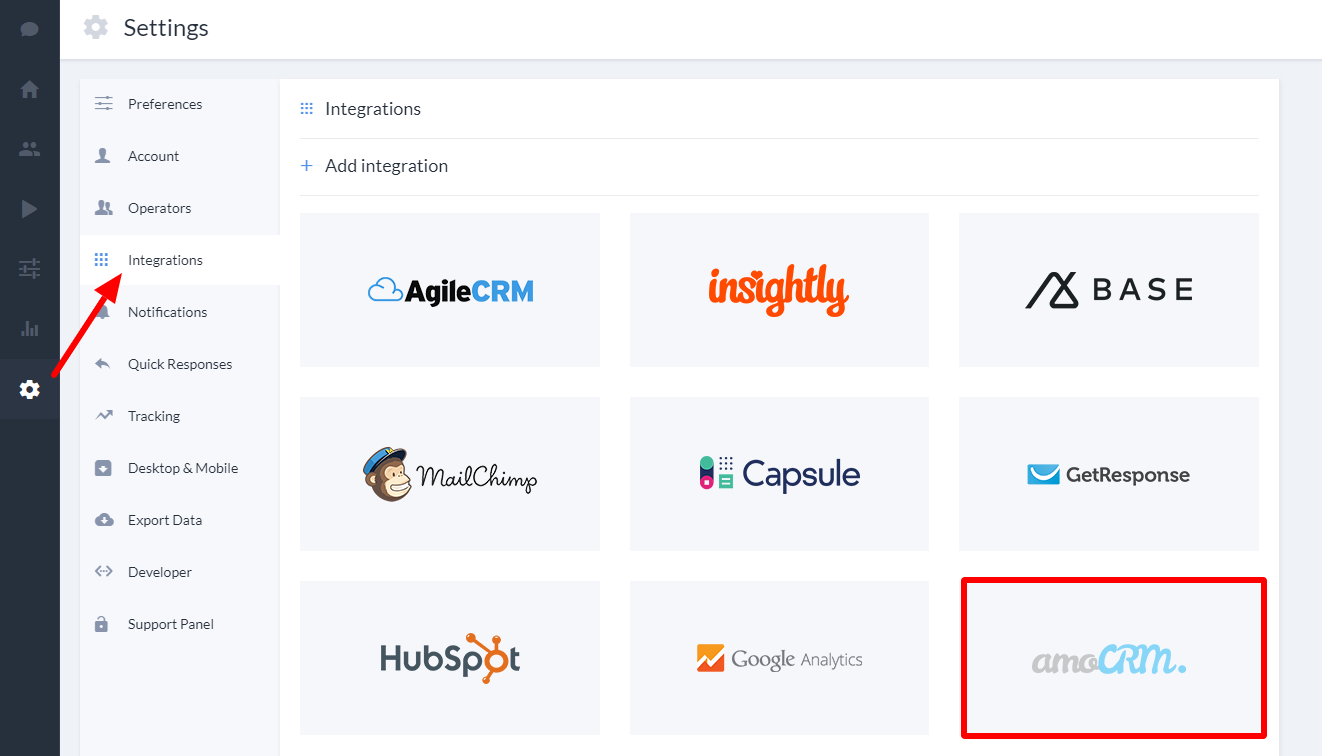 The app is now added to your account. To fully integrate Tidio with amoCRM, you will need to obtain your API Key, account login, and subdomain, for your amoCRM account. Here you can learn how to locate your API-key.
Next, provide your amoCRM subdomain, API key (Personal Access Token) and E-mail (your amoCRM login) into your amoCRM tab in the Integrations section of your Tidio panel, and click the Add button.
The integration is now complete!
USING THE INTEGRATION
Now that your amoCRM is integrated with Tidio, you can create a new contact straight from the Tidio conversation. To do that, open the Action menu (three vertical dots) in an active conversation window, then choose "Save in Amo CRM" option
---
If you are experiencing any trouble with this integration, please contact us via live chat or at [email protected]