How to Add Links to the Chatbot Buttons
At Tidio, we value each feedback and feature request that comes from our users. The ability to add a clickable link inside the bot was highly requested by you and we are happy to finally announce – the links in our chatbot buttons are now here 🎉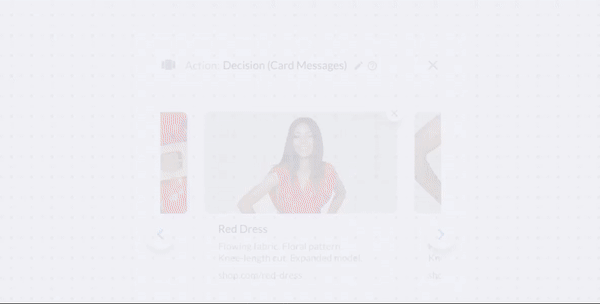 Where can I place the link?
At this moment, two of our Decision actions have the ability to add links to them. These are the Decision (Buttons) and Decision (Card Messages):

How to place a link to the Decision (Buttons) & Decision (Card Messages) actions?
NOTE: Plese keep in mind that the 'Decision (Buttons)' and 'Decision (Card Messages)' nodes are not available for our WIX users .
Simply open the bot you wish to edit or create from your Chatbot section in the Tidio panel. Once, you will see the Chatbots editing map – drag and drop the Decision (Buttons) action and add it to your bot's workflow.
Click on the Decision (Buttons) or (Card Messages) action and the adjustment menu will pop up on the right side.
To add a link – click on the Type in a button name field.
An option to add an action or – an URL will show up: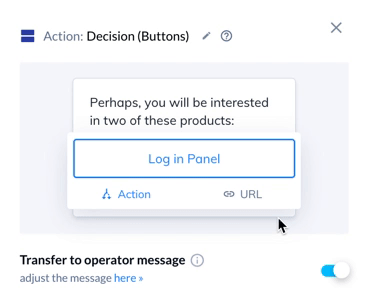 Difference between an Action and the URL:
Action – allows you to create a button which will lead to another action. You can continue the bot's workflow.
URL – allows you to transfer the visitor to the chosen internal or external page.
NOTE: Please note, that the URL option can not be followed by any other action. If you wish to create a flow of choices inside your bot – please use the Action option.
How will my link open?
Internal links – if the link is to the page within your website where Tidio is installed on – the page will open in the same browser tab that the visitor is using.
External links – if the link is to a different website than the one where Tidio is installed on – the website will open in a new tab of the web brwoser.
Some great examples on how to use links inside the bot's buttons
Do you wonder how to use the links inside your Tidio bots? We are coming here for you with some great examples.
Product Recommendation Bot
Are you an owner of an e-commerce business, do you have your own online store perhaps? We know how beneficial it might be to recommend products to your customers at the right time and place, just to meet your customer's needs.
Our newest option to add a link inside your bots makes it easier than ever before. You can add the link to the Decision (Card Messages) action to transfer your customers straight to the product page with just one click.
Go ahead, boost your online sales and try the Product recommendation bot now in your Tidio panel.
Schedule a meeting – Calendly Bot
Do you have your Calendly account to schedule meetings with your customers? Great, now you can link your calendar to the bot so all your website's visitors will have a chance to book a call or meeting with you.
The link will transfer your website's visitors directly to the page with your calendar where they will be able to schedule a meeting.
Allow your customers to schedule a meeting with you and use our Book a Meeting Bot in your Tidio admin panel.
Announcement Bot
You can use the announcement bot to let your visitors know about some of your new offers or upcoming events. Whether it is a big sale, new features, a webinar, or you just stocked up your store with some great new products – let your visitors know about them first. You can run this bot to all the new and returning visitors to make sure no one will miss this offer.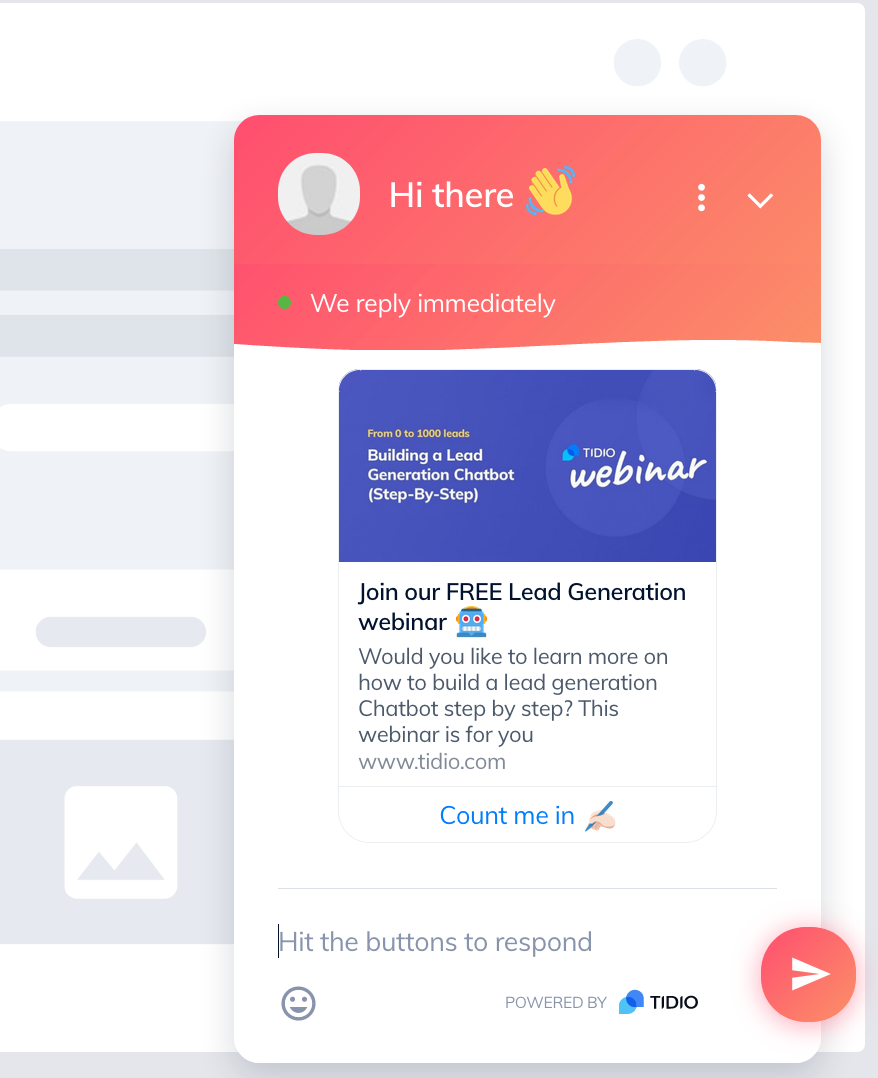 Ready to run an Announcement Bot in your Tidio admin panel?
FAQ bot with links to your Knowledge Base
Would you like to automate your website's visitors' communication process and make the bot answer the most frequent questions instead of you? Now, you can create an FAQ that will send your customers directly to your Knowledge Base as well, in order to find more information on the topic.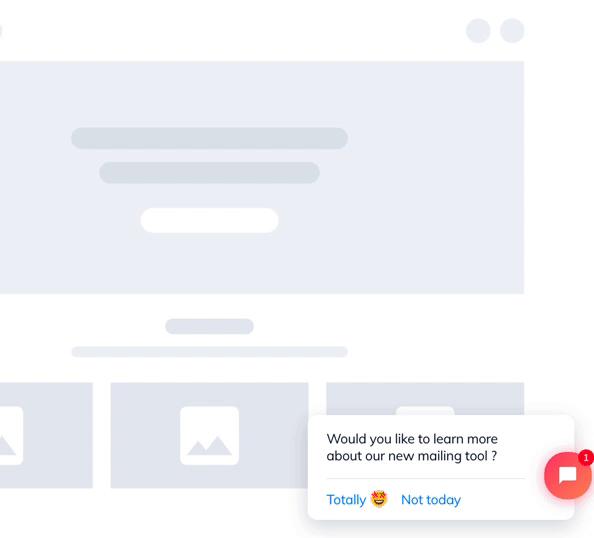 As always, feel free to contact us at [email protected] in case of any questions or issues with the Contacts feature.