Install the Same Tidio Chat on Two or More Websites
In this article, we will show you how you can use the same Tidio chat code on two or more websites.
However, please be aware that by doing so you will have the same chat appearance, operators, and panel settings shared across all of your websites.
If you'd like to use a separate chat on each website – please follow the article where we explain how to manage multiple projects instead.
How to install the same Tidio chat on another website
You can find your unique chat code when you start configuring your account.
Additionally, you can always retrieve the JavaScript code from Settings > Channels > Live Chat > Integration section: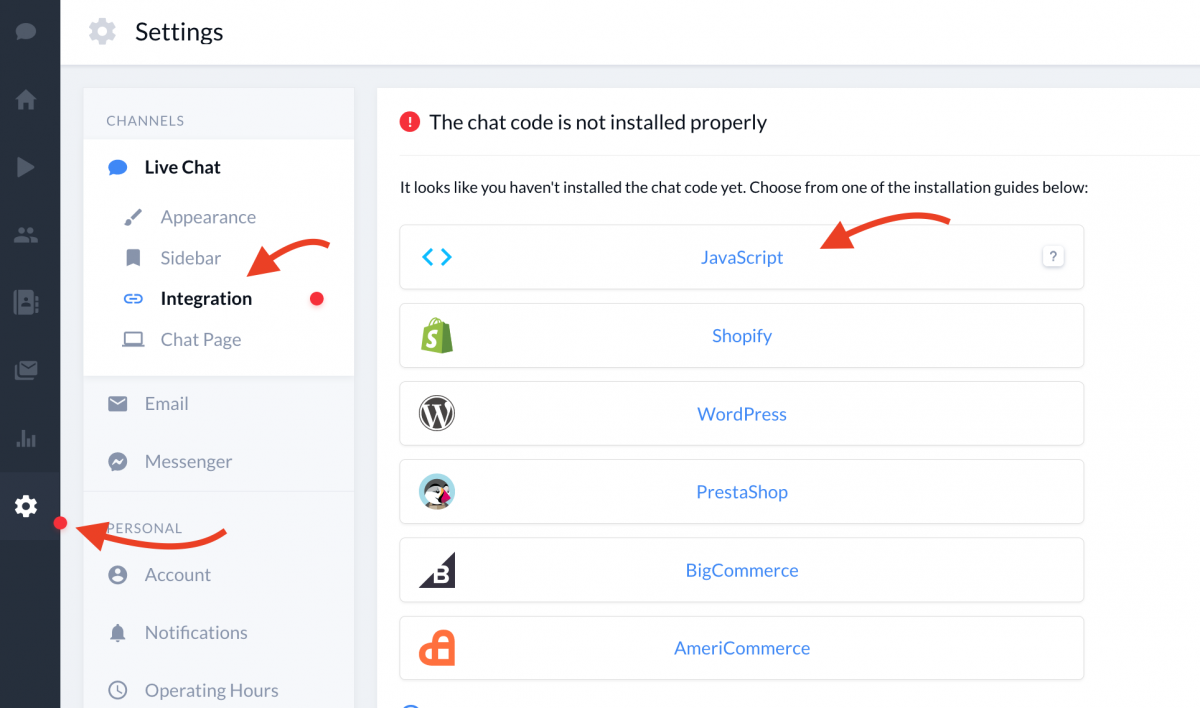 Once you have the code, copy and paste it into the header section of your other website. Normally that should be directly above the closing tag of your site's header.
Important!
Please note that other platform-specific installation methods are not applicable in this case. Installing the chat via plugin will create a separate account!
If you have any questions for our team, feel free to contact us via chat or at [email protected] mailto:[email protected]