How Does the Chat History Work?
In this article, we will explain how the Chat history in your Tidio panel works and where you can find all the archived chats.
Where to locate Chat history
All the previous chats can be accessed by clicking on All in your Conversations tab. To access it, click on your operator's name and proceed as in the screenshot below: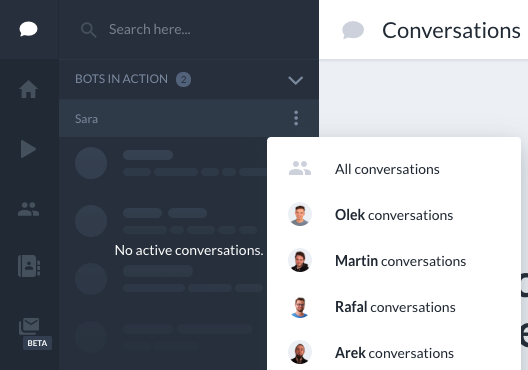 You can take a detailed look into the content of your previous conversations here. Review your customer support team's activity, find a recent sales chat, or renew your contact with a lost client. Additionally, you may view your offline messages in the history section as well as in your email box.
You can also use the search bar to locate a specific chat or client.
If you have any questions regarding this section, feel free to contact us via chat or at [email protected]