How to edit the initial message on chat
In this article, we will show you how to edit the first message sent by the bot which you have created during the registration steps.
Tidio automatically turns on a chatbot on your website during the initial setup.

This is how it looks on your website: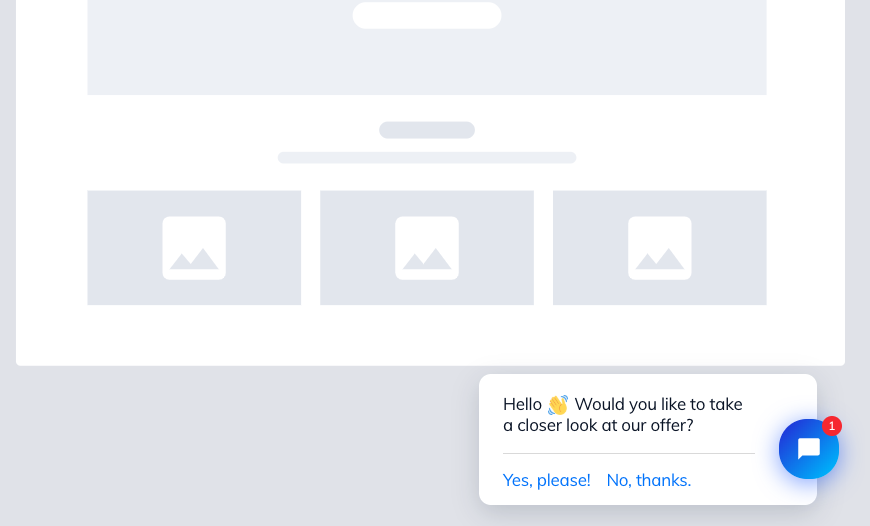 Editing
To edit the initial message coming from a chatbot, please visit the Chatbots section on the left side of the Tidio admin panel, open the Chatbot you wish to adjust and click "Edit":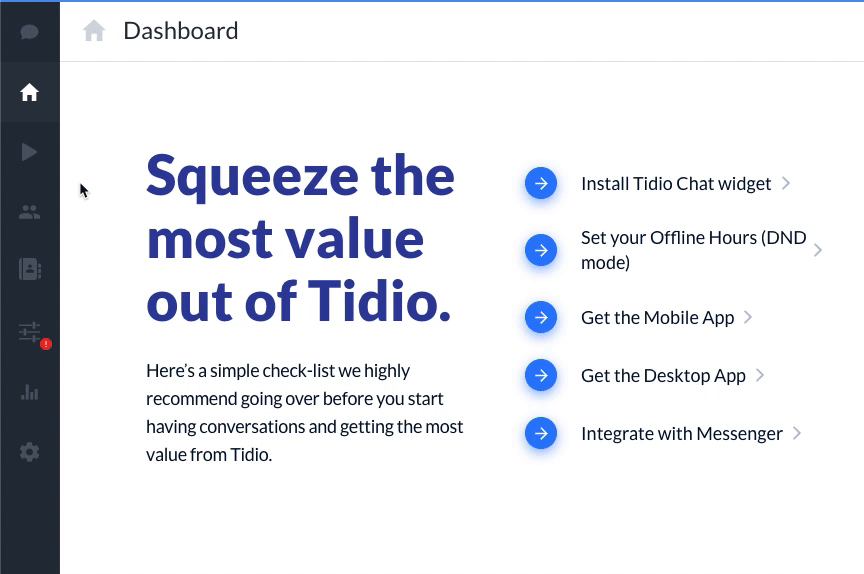 Next, please click on each node and adjust the message to your preferences.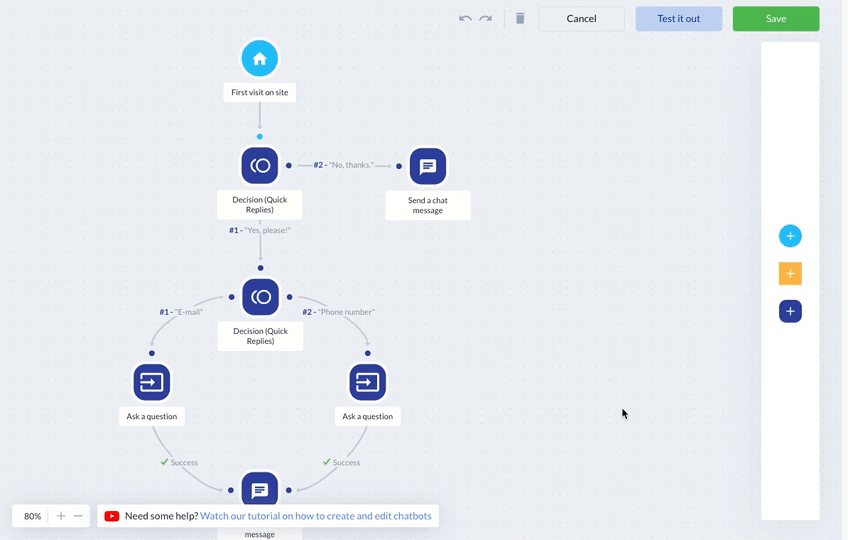 Deleting or pausing a Chatbot
To delete or pause a Chatbot, please click the options menu (three dots), then either deactivate or delete the chatbot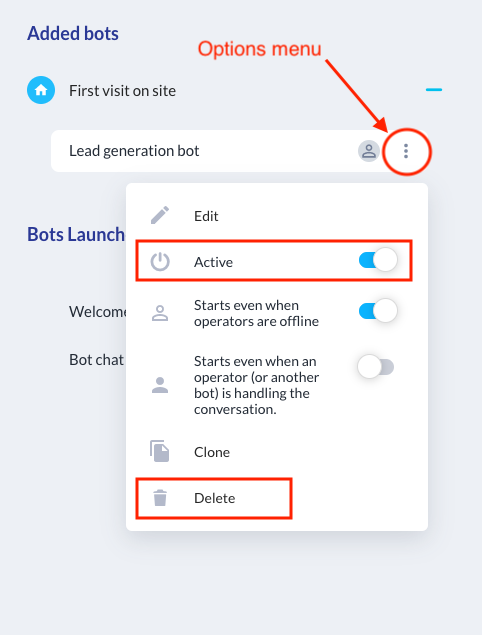 For more information, go to the full guide here