Bigcommerce Installation Guide
Stencil themes
If you would like to install Tidio Chat to your BigCommerce site, please start by logging in to your BigCommerce panel. Then, go to the "Apps" section and visit the "BigCommerce App Marketplace".
In the search bar, type in 'Tidio' and select it from the available apps.
You will be redirected to our app's page where you need to click the 'Install' button.
When the following screen appears, please click the 'Confirm' button.
You will be redirected to your Tidio panel to start off with a quick wizard where you can customise your first Automation and the chat's appearance, type in the name of the operator (i.e. your name), your website's URL, and register your e-mail address. By doing so, you will be able to use our mobile or desktop app, as well as log in via www.tidio.com directly.
You have successfully created your chat account! You can now access the chat panel from the Apps section.
Once you'll be in the chat panel, please go to the Settings > Channels section and under the 'Live Chat' category, click on 'Integrations', select an installation method: BigCommerce and copy the JavaScript code

Now, go back to your BigCommerce panel, go to the 'Storefront' section and use the 'Script Manager' option.

This will open the script editor, which will allow you to add custom codes to your website. It requires setting a couple of parameters:
Name and description: you can set these to 'Tidio' and 'Live chat'
Location on page: Footer
Pages where script will be added: All Pages
Script category: Functional
Script type: Script
paste in the installation code to the bottom box
Hit the save button at the bottom! After saving the changes, your chat widget will appear in your store.
Note : If you don't see the 'Script Manager' section on your site, use the 'Footer Scripts' section instead and just paste in the code in there.

Blueprint themes (legacy)
If you're using a Blueprint theme, there's also a way to add the chat.
Head over to your BigCommerce admin page, and open the Storefront > My Themes section and use the option to Edit HTML/CSS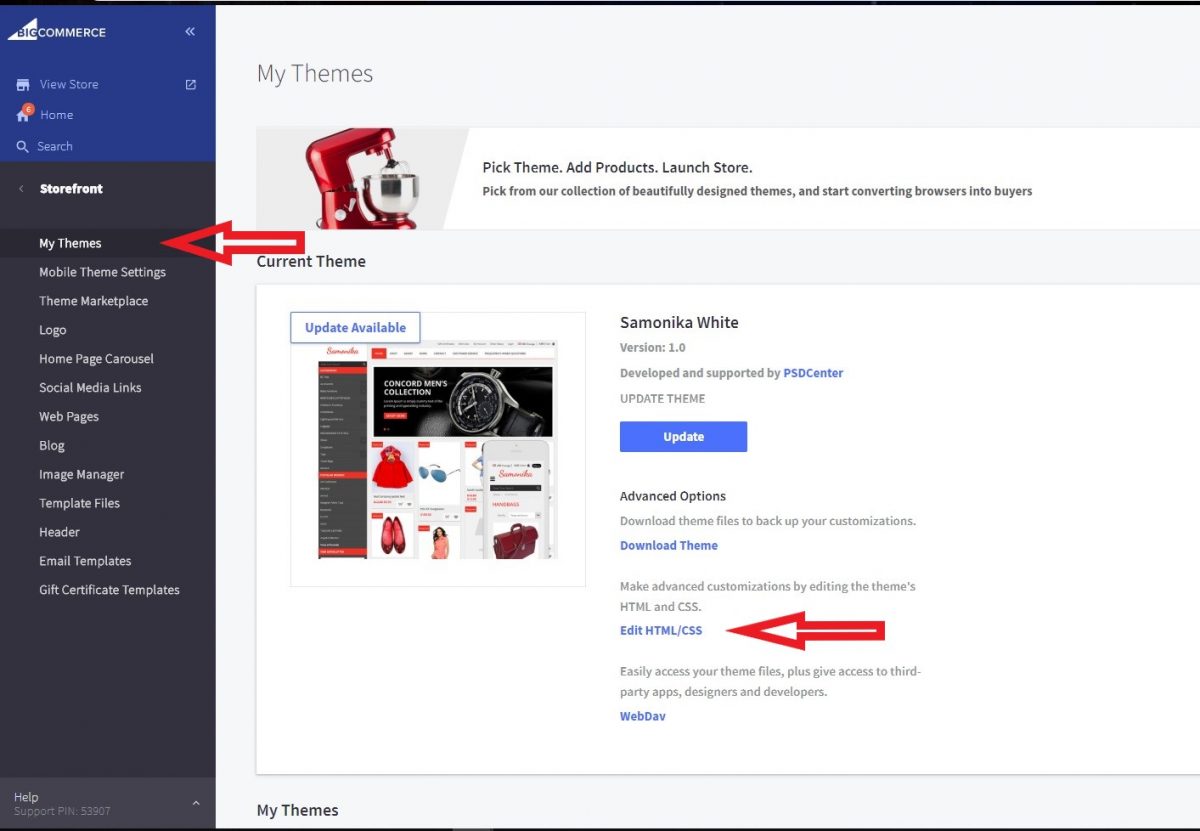 Once the code editor opens, look up the gooter.html file and paste in the chat installation code before the line with the closing </body> tag inside of the file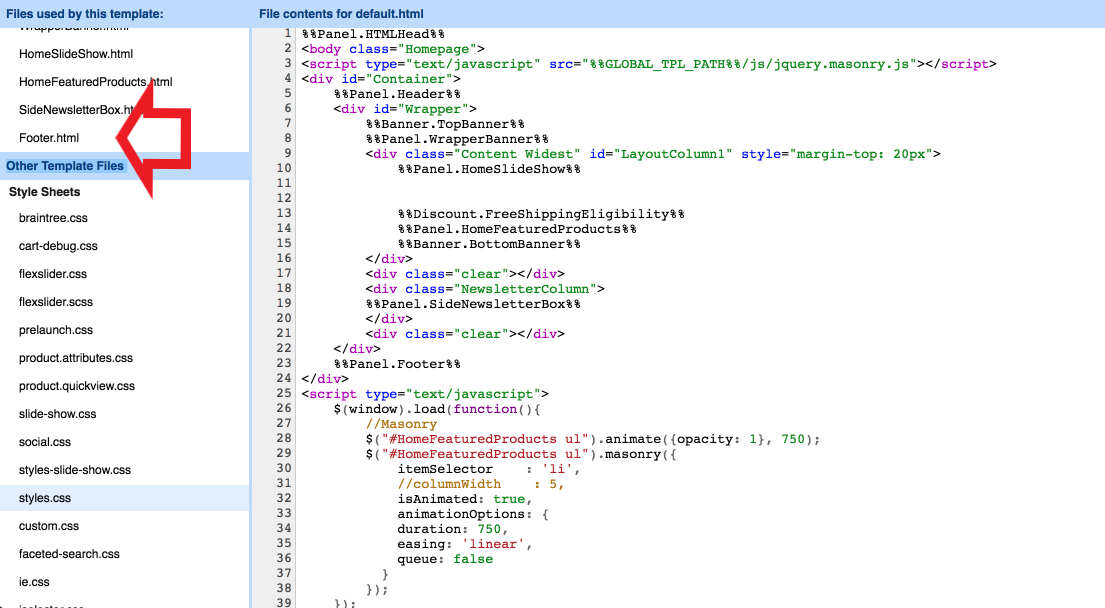 Save and you're ready! The chat should load up on your shop site.
In case you run into any trouble during installation or experience any difficulty with our application, please contact us via chat on our website or at [email protected]