Logging in To an Existing Tidio Account at WordPress
This article will explain how to log in to an already existing Tidio account through a plugin on the WordPress platform.
NOTE: Please keep in mind that this option is available on WordPress platform only. Other platforms such as Shopify or WIX allow you to be logged in to one account created through these platforms only.
How to login to the Tidio plugin with an existing account?
If you have an existing Tidio account and you wish to log in to your WordPress Tidio plugin, you will need to clean the Tidio plugin's cache.
To clean the Tidio plugin's cache, please close all the Tidio pages in your browser, then – go to your WordPress admin panel, open the Plugins section, and click on 'Clear account data' under the Tidio plugin.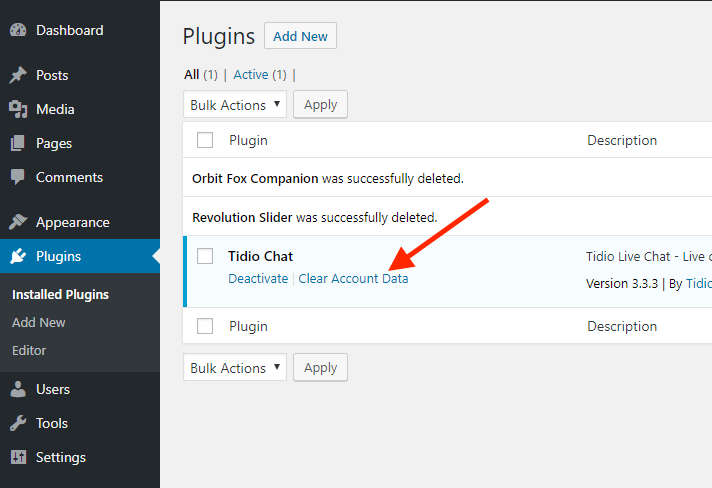 Later, click on the Tidio Chat on the left side of the WP admin page and use the option to sign in with an existing account: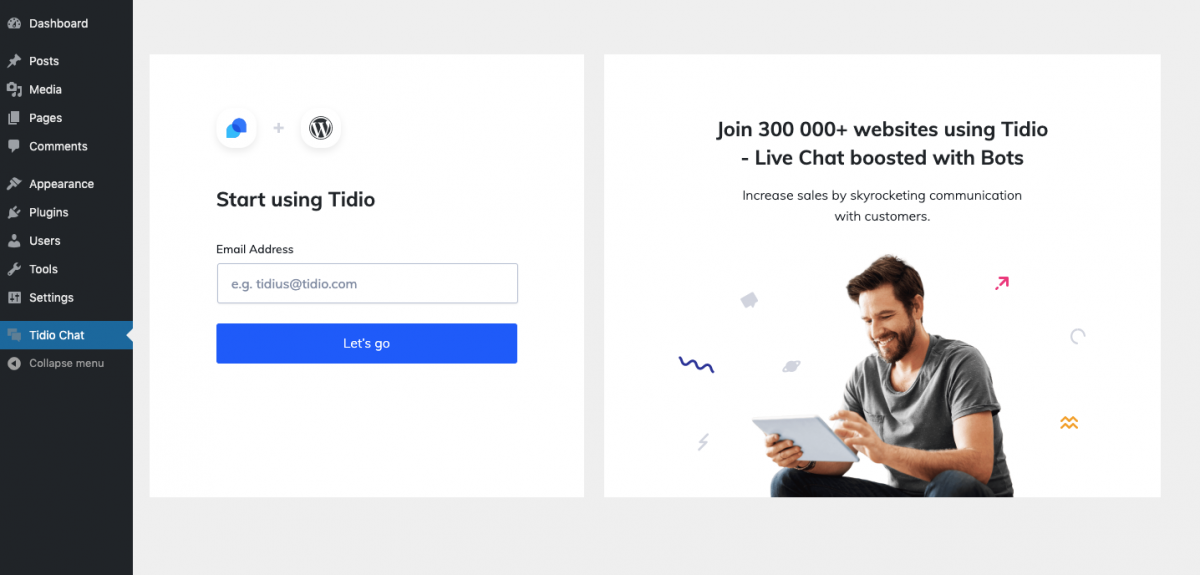 If you have any questions about the WordPress plugin or how to install Tidio Chat to your WordPress site, please contact us via chat or at [email protected]