How Long Is the Tidio Trial Version?
Once you create your new Tidio account, a 7-day trial period will start. During that time you can test all the paid features that our premium plans offer. Once the trial expires, you can use Tidio with the free, Basic plan as long as you like.
The trial period lasts 7 days, during which you can test out all the features of our service. If you feel that you need more time to explore the features of Tidio, please contact us at [email protected] and we will extend your trial period. The remaining time will be shown in the upper-right corner of the Tidio panel.
You can also end the trial period – that will immediately switch your account to the free, Basic plan. To do that, just hover your mouse pointer over your account's status in the top-right corner and follow the instructions.
What happens when the trial time expires?
Once the trial expires, you'll get a pop-up window with a choice: either downgrade to the Basic plan and continue for free or subscribe to a paid package.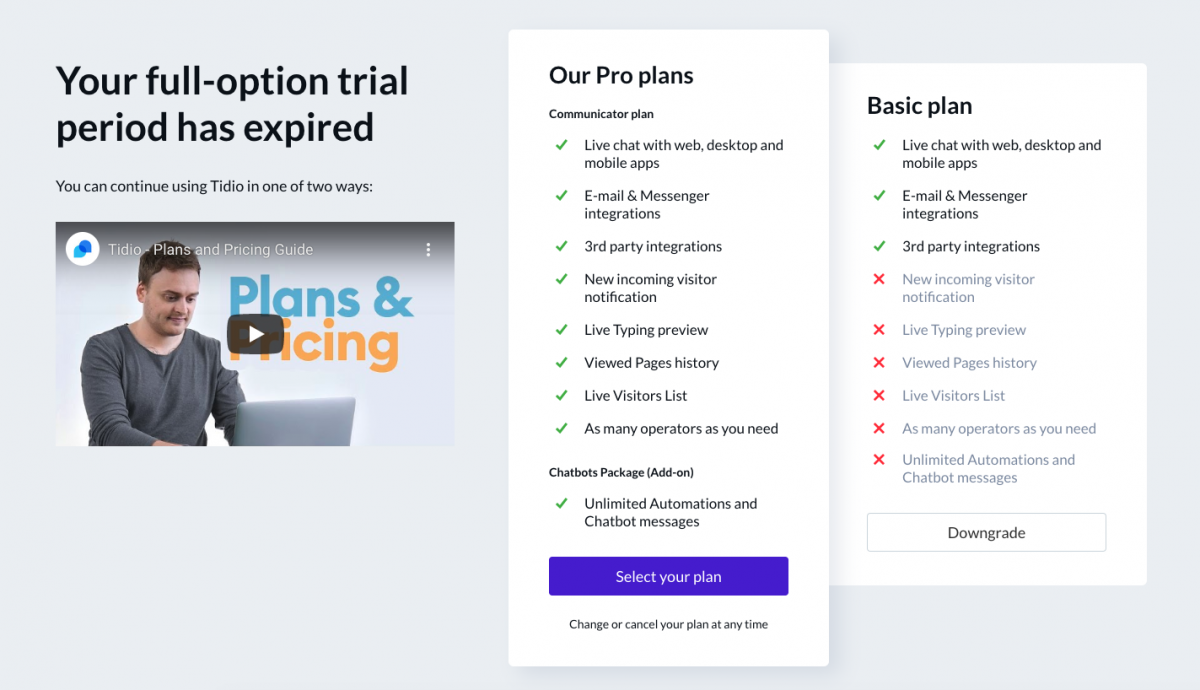 If you have any questions about the trial or need any assistance with it, feel free to ask us via chat on www.tidio.com or at [email protected]