How to Upgrade Your Account
In this article, we will show you how to upgrade your Tidio account if you would like to enjoy the premium feature our chat offers.
Before you upgrade
As long as the subscription is active, the payments will be collected automatically by the system each month (or year, if you've chosen the annual subscription).
You can cancel your subscription at any time – if you decide to do so, you will still have access to all the features you've subscribed to until the end of your billing period.

How to upgrade
You can upgrade your account at any time by following the steps below:
Start with clicking on the orange 'Upgrade' button in the upper-right corner of your Tidio panel
You should see a screen with an overview of the currently available plans.
Feel free to take a look and find out which features best suit your needs – keep in mind that you don't have to restrict yourself to just one plan, since all of them can be combined to give you the most complete customer service tool.
If you have a question regarding any of the features, don't hesitate to get in touch with our support team (i.e. via our chat widget). You can also check out our article where we explained all the premium features in more detail.
Selecting the plans
In the example below, we selected the Communicator + Bots plan.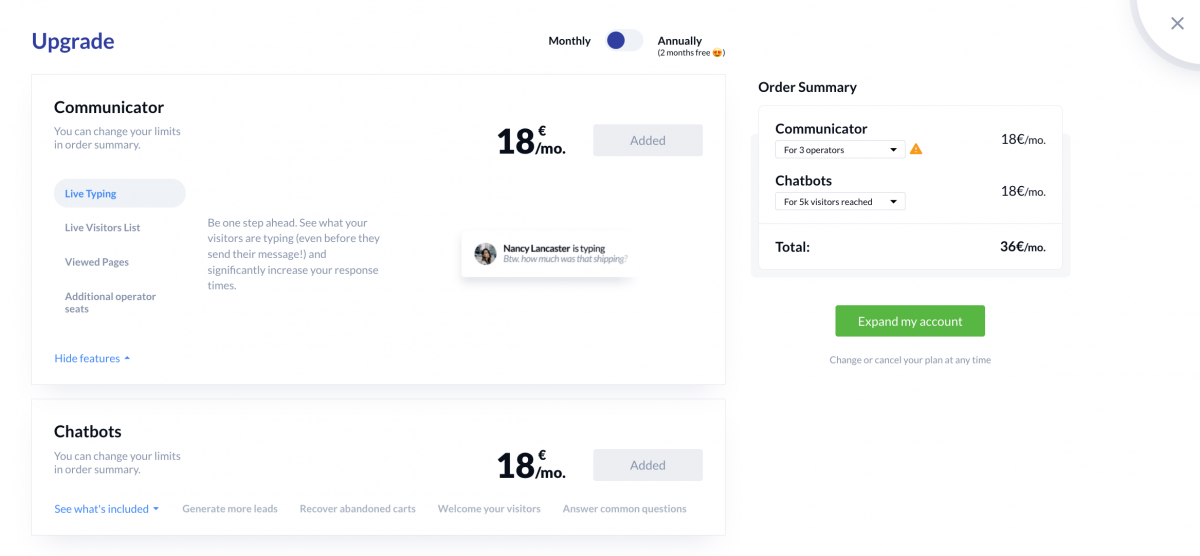 After you pick your desired upgrades, simply click on the 'Expand My Account' button to proceed.
Here, you will be able to review your order details or adjust them, if necessary.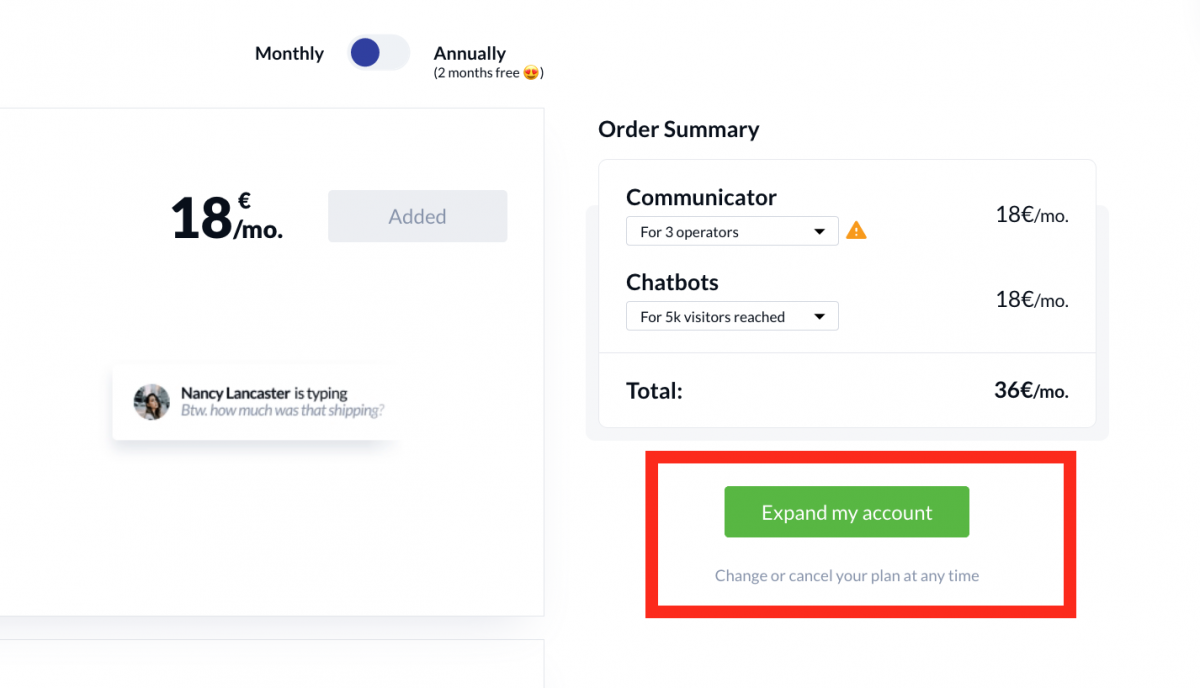 In this step, you have to make sure that everything is exactly as you want it. If everything is in order you can move on to the payment.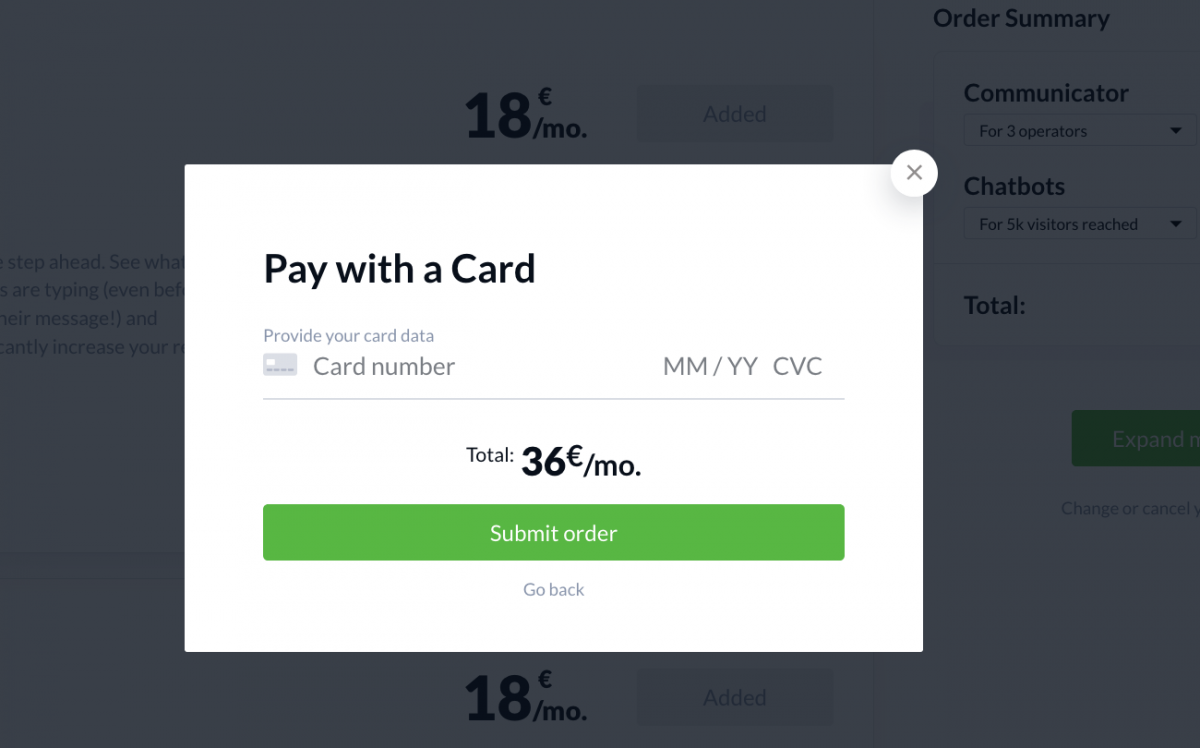 NOTE: (for Wix and Shopify users) your payment will be processed by the corresponding platform and added to your general monthly billing.
After completing the payment, you should see a window confirming that the subscription has been added to your account.

Great job! You should now see your account displaying as an 'Upgraded account' in the menu on the right side of the panel.

After your upgrade

After you've successfully upgraded your account, you can manage your subscription details in the Settings > Account section, located on the left side of your Tidio panel.
There, you can download invoices, update your billing details, expand the account even further, or cancel your subscription.
---
If you'll have any issues with the upgrade process, or have any additional questions, feel free to reach out to us at [email protected] or via the live chat at the bottom.