Imagine if you could double your sales by tweaking only one small thing in your sales process…
Sounds impossible? Keep reading.
Today, I will share with you a story of someone who transformed their business by adding a single chatbot to their store.
The secret sauce? Adding it at the right stage of the buyer's journey.
By the end of this article, you will know the exact formula for success—how to build a similar chatbot, where to add it, and how it can help you boost your sales, too.
But first… you need to invest 8 minutes of your time to read this. Let's dive in!
Table of Contents
First, take a look at the timeline to get the idea of how the story of Pooch Bandana unfolded over time.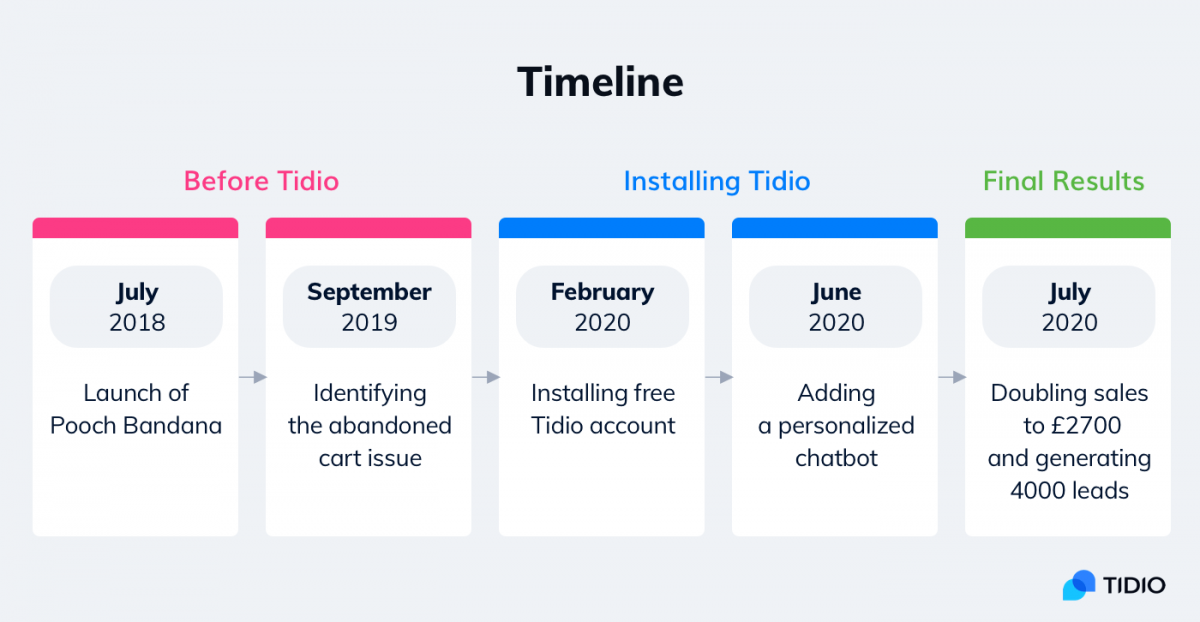 Why We Decided to Sell Personalized Dog Items
Meet Amy and Jeremy, the founders of Pooch Bandana—a successful eCommerce business from Bridgend, UK. They set up their online store in July 2018.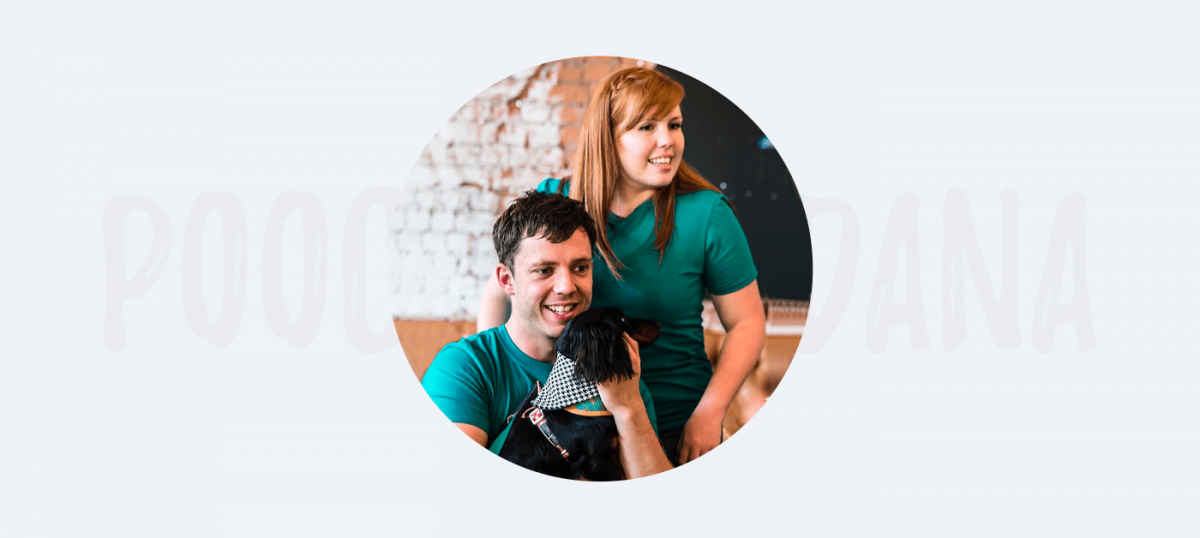 Pooch Bandana offers handmade dogs' neckwear (and other dog accessories) for those looking for unique and fashionable apparel for their furry friends.
Here's the website of their store. Once there, remember to say Hi! to their chatbot.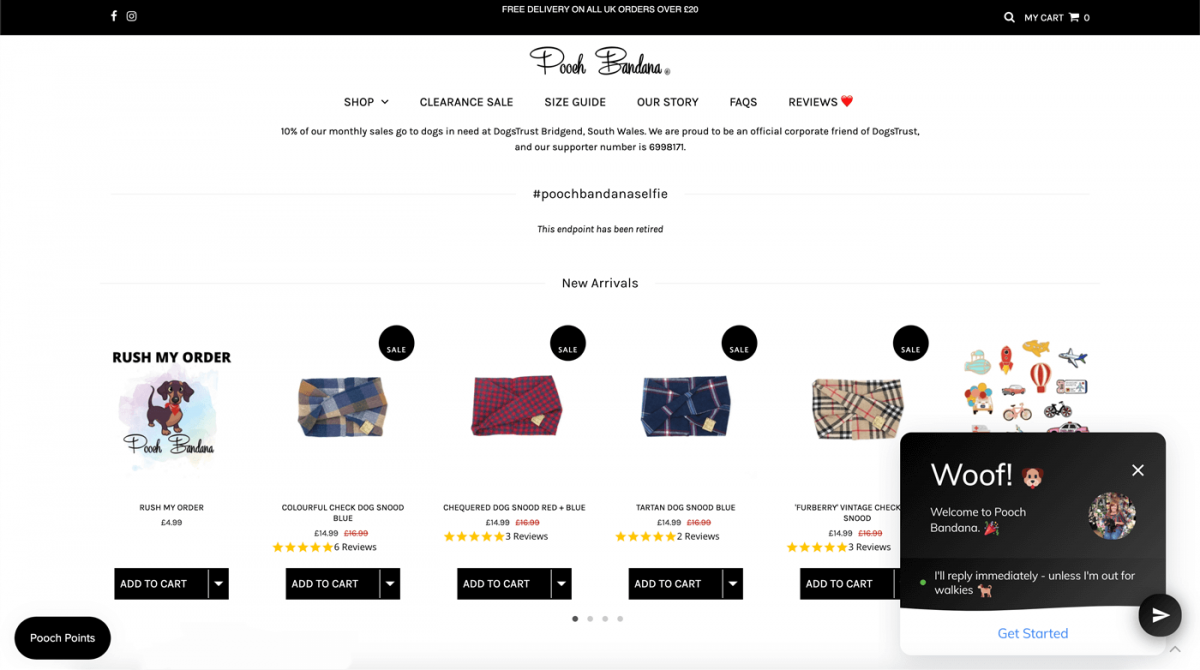 The idea for Pooch Bandana was born out of Amy and Jeremy's own need to find a suitable outfit for Whisky (their dog). They wanted the kind of dog apparel that would best express his personality.
Dog accessories available on the market at the time were not customized and did not live up to their expectations.
They knew it could be true also for other dog lovers—and the concept of launching a business that offers personalized dog accessories came into life.
It was a hit from the start. And yet, Pooch Bandana bumped into several roadblocks.
Main Challenges in Running a Store with Handmade Dog Accessories
Despite the growing popularity of their online store and a growing number of visitors, Amy and Jeremy realized that there was a small problem…
Only a small fraction of people coming to their store ended up buying.
Sounds familiar? Not good…
After analyzing the situation, they discovered that most people did not make a purchase because they weren't sure about the size of the dog bandana they should order.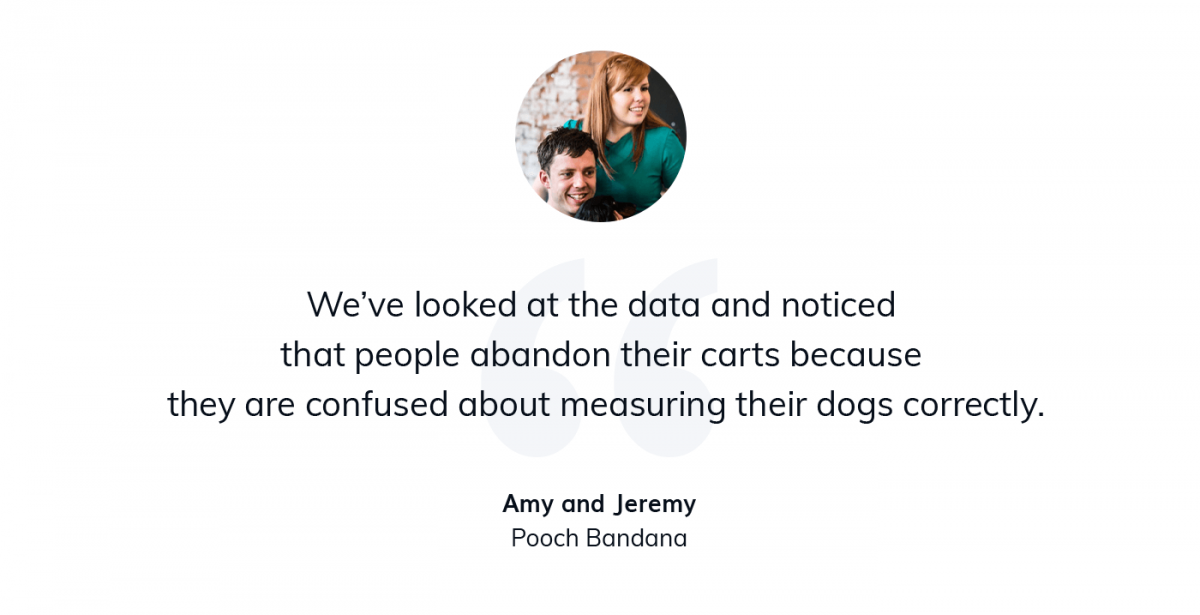 This was true for almost any business selling made to order items.
Which brought them the challenge to solve.
Challenge: How to guide people through the process of buying the right bandana's size for their dogs?
With this question in mind, the Pooch Bandana team went on a quest to find a way to resolve this bottleneck. They knew that:
Their product was a market fit ✅
There was an interest in and demand for it on the market ✅
Their small base of loyal customers could be growing faster ✅
So the goal was simple.
Goal: Make a shopping experience as easy and pleasant for customers as possible – consult them on the size so that they proceed with the purchase.
Adding Tidio Chatbot to Our Store (Process)
Ready to learn how Pooch Bandana started generating 4,000 leads with a simple tweak?
Here is how the story unfolded.
Step 1: Identifying the Cart Abandonment Issue
After some research and thinking, Amy and Jeremy got an idea.
Knowing that people abandon their carts and don't follow through with the purchase in the last stage of the buyer journey, the couple decided to experiment with chatbots.
Chatbots allow you to track visitors' behavior on your website. Check viewed pages and collect data so that you can act upon it.
Explore Chatbots
However, they had their doubts:
Chatbots seemed difficult and time-consuming to build
People tend to prefer human-to-human interactions
Chatbot platforms seemed expensive for small businesses
Step 2: Installing Tidio Free Account
They tried a few popular solutions but none of them lived up to their expectations.
Eventually, Amy and Jeremy found a free Tidio app.
Here's what convinced them to go for Tidio.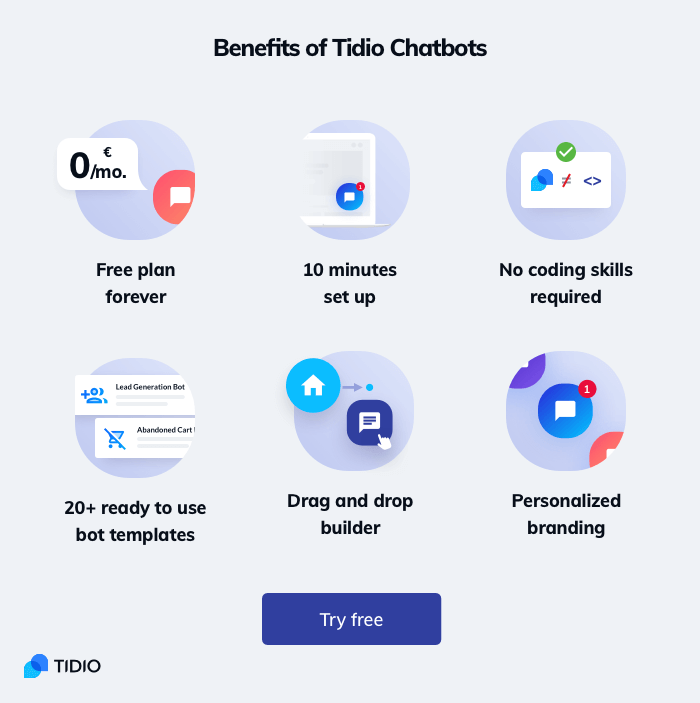 Once they installed the app, Jeremy decided to make the first chatbot!
Step 3: Adding a Personalized Chatbot
The bot is very simple, yet incredibly effective!
It's tucked in the right-hand corner of their website and fires up only on demand.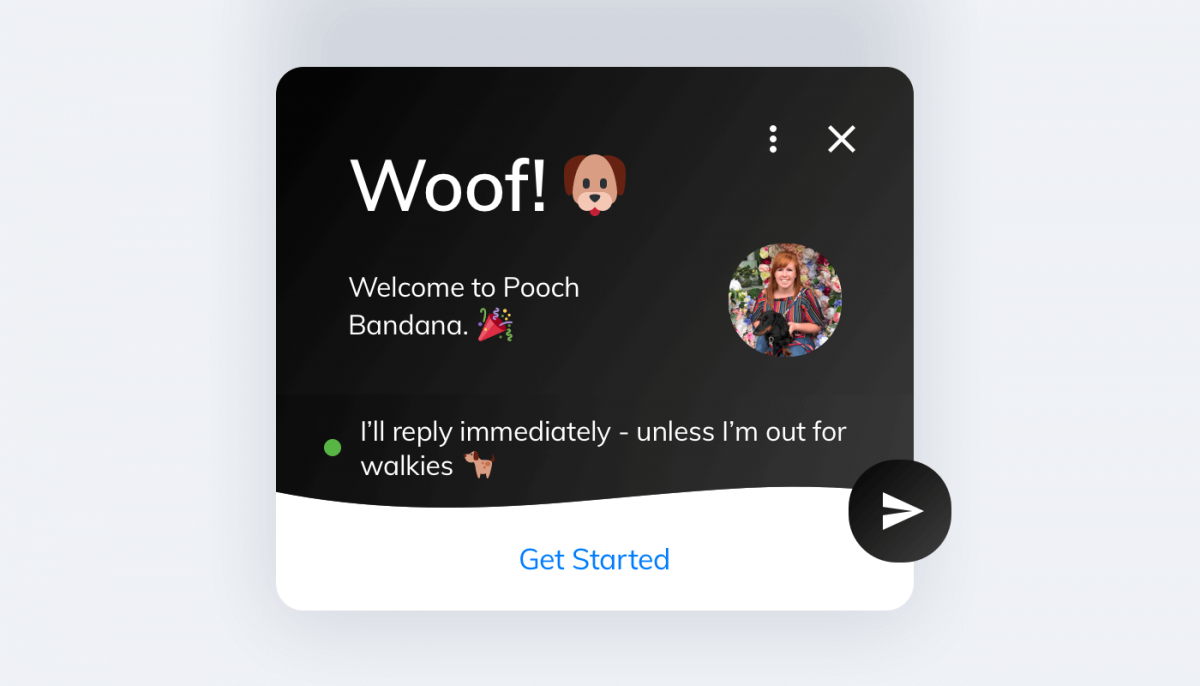 It sends a welcome message and connects the visitor with an operator (Amy).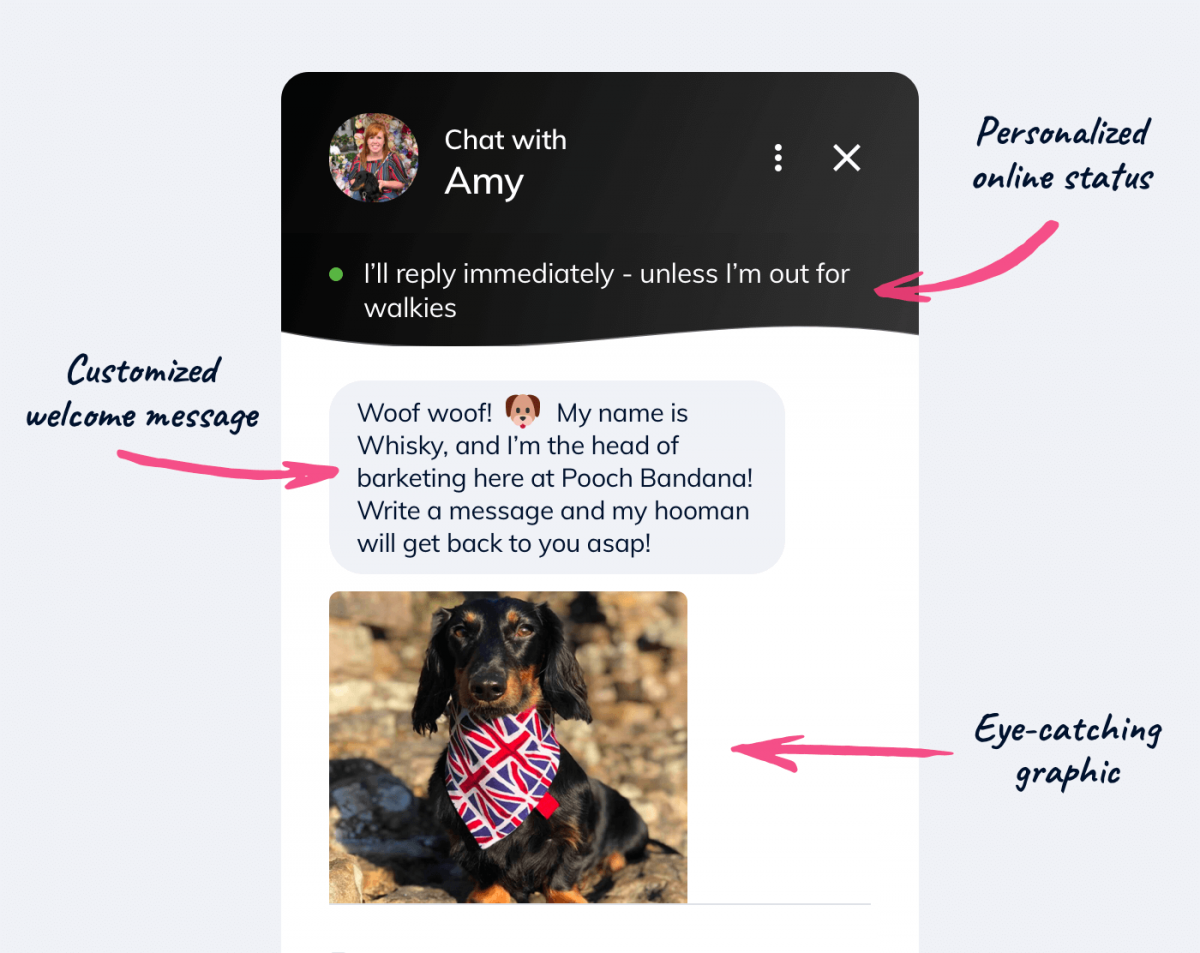 The chatbot speaks in a voice of Whisky (their dog) perfectly matching Pooch Bandana's brand voice. Personally – I love it!
It fires automatically for each visitor and shows up as a chatbox. Visitors can ask any question they might need help with—the size, pricing, delivery, return policy, anything!
Once the question is asked, it is sent straight to the operator—Amy. She sees the message in the panel and can either reply immediately or reach out later via email.
What was Tidio most helpful with? Amy and Jeremy say: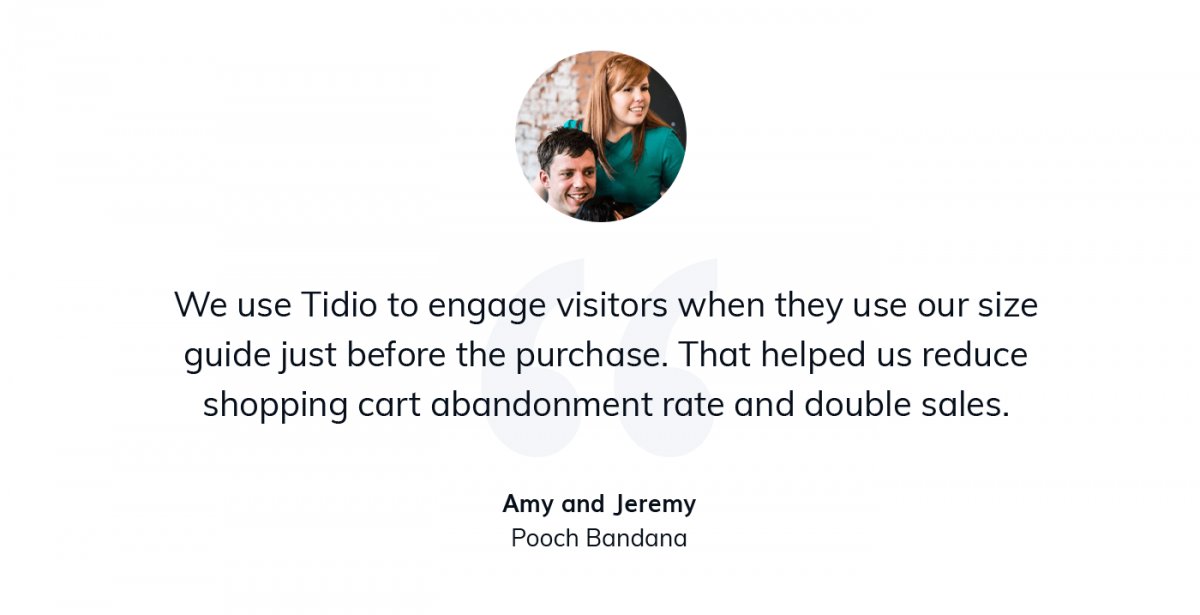 Tidio helped with a few things:
Screening and qualifying customers
Shortening the response time
Getting to know customers and improve their experience
Jeremy adds:
"Chatbots increased our average order value by imitating 1:1 sales. It also eliminated people's need to ask about every detail via emails"
Pretty cool, huh?
Now, take a look at the results!
Our Results
Within 7 days, Pooch Bandana's team has observed that their conversions and sales doubled thanks to Tidio!
These are the results from their Google Analytics account: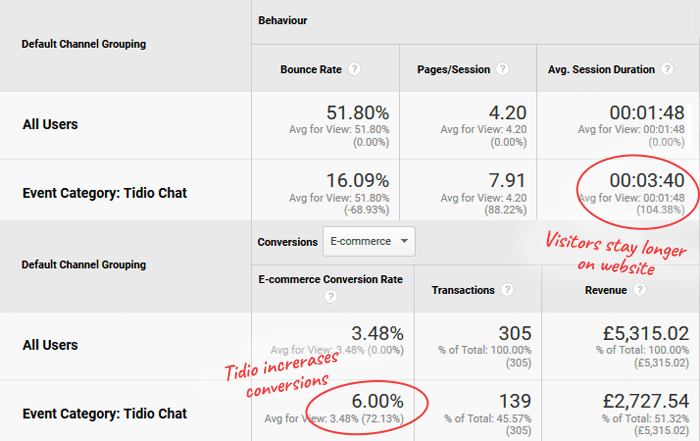 Chatbots helped Pooch Bandana to grow twice as fast.
Potential buyers could finally consult the store about the right sizing and thus make an informed purchase.
Furthermore, Pooch Bandana started building a much stronger relationship with their customers and could also experiment with cross-selling and upselling.
If you want to save time making your own chatbot, consider using our 20+ free chatbot templates. Available for every industry.
Got inspired to come up with your own pet business ideas? You can make it happen for yourself, too. Here are the takeaways from this story.
Key Takeaways
Here are a few takeaways from the Pooch Bandanas case:
Find visitors' pain points which prevent them from buying
Hire chatbots to engage with visitors, automate sales, and rescue abandoned carts
Personalize your chatbots to match your brand's voice
Upsell and cross-sell other products while interacting via chat
Use chatbots to screen, qualify and segment visitors
Focus on the customer's experience to boost your sales.
If you run a global business, chatbots serve as a great help in ensuring that none of your potential customers is left unattended. By automating customer service and sales with chatbots, you can grow your business 10x faster.
Lastly, here's a simple tutorial to help you build a similar chatbot that PoochBandana uses on their website.
It's easy and takes less than 15 minutes. Ready?
Chatbot Tutorial—Replicate Pooch Bandana's Success
To set up a chatbot, create your Tidio account and integrate the live chat widget on your website. You can do it for free and use Tidio as long as you want.
Upload your avatar and type in your name in the Settings > Account panel.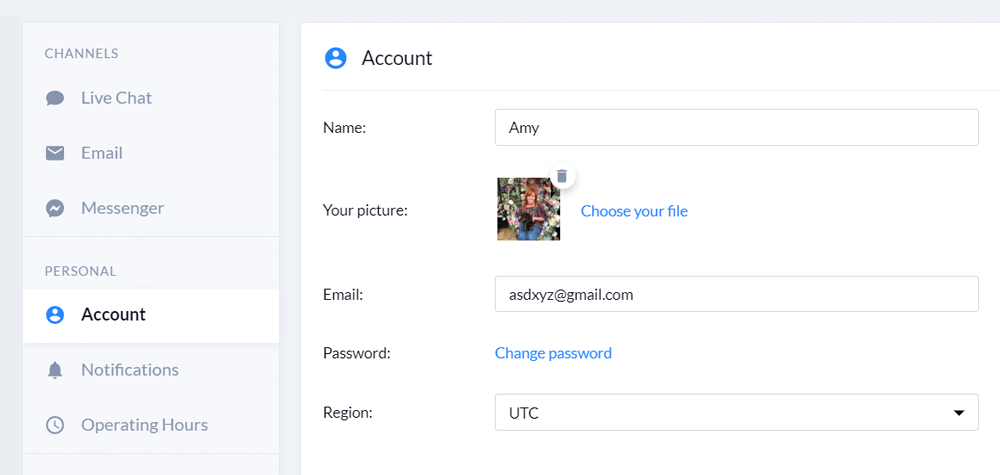 You can change the look and feel of your widget. Play around with colors and labels in Settings > Live Chat > Appearance.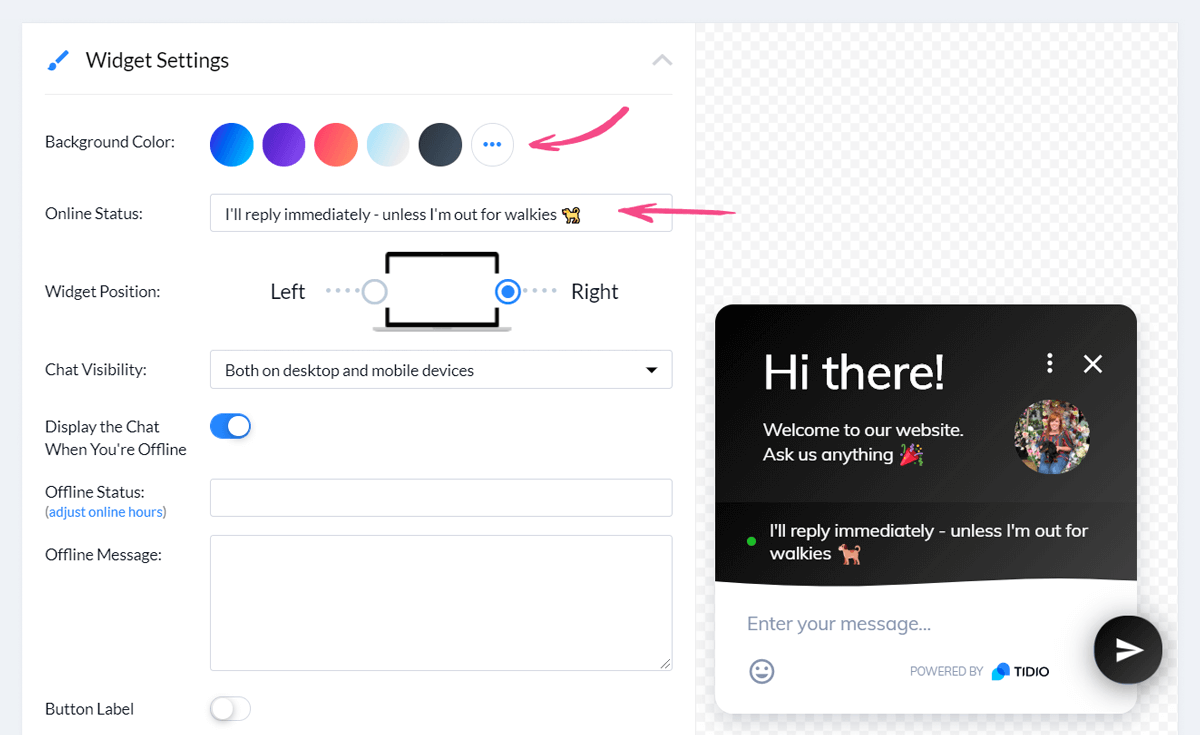 Pooch Bandana uses colors and emojis that match the design and subject of their website. This makes the widget seem like an integral part of it.
Now, let's rebuild the chatbot itself.
Go to the Chatbots panel (the "play" button) and use the Bots Launcher.
Click on the Welcome Message chatbot. Now you can replace the default messages with your own texts and images.
The chatbot used by Pooch Bandana also sends a message before the operator takes over.
When customers write a message, they receive an automatic response, and Amy gets a notification.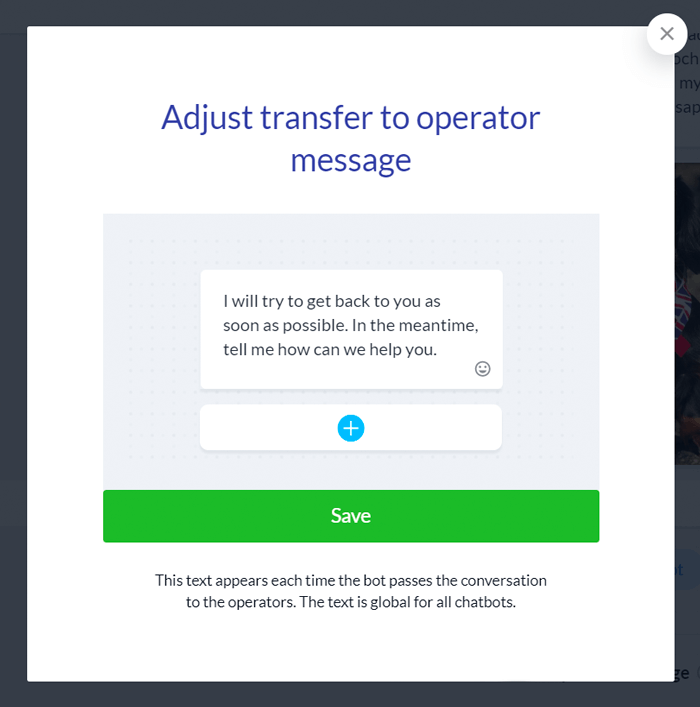 That's it!
Amy can join conversations and send messages with live chat or send an email if customers left their contact information.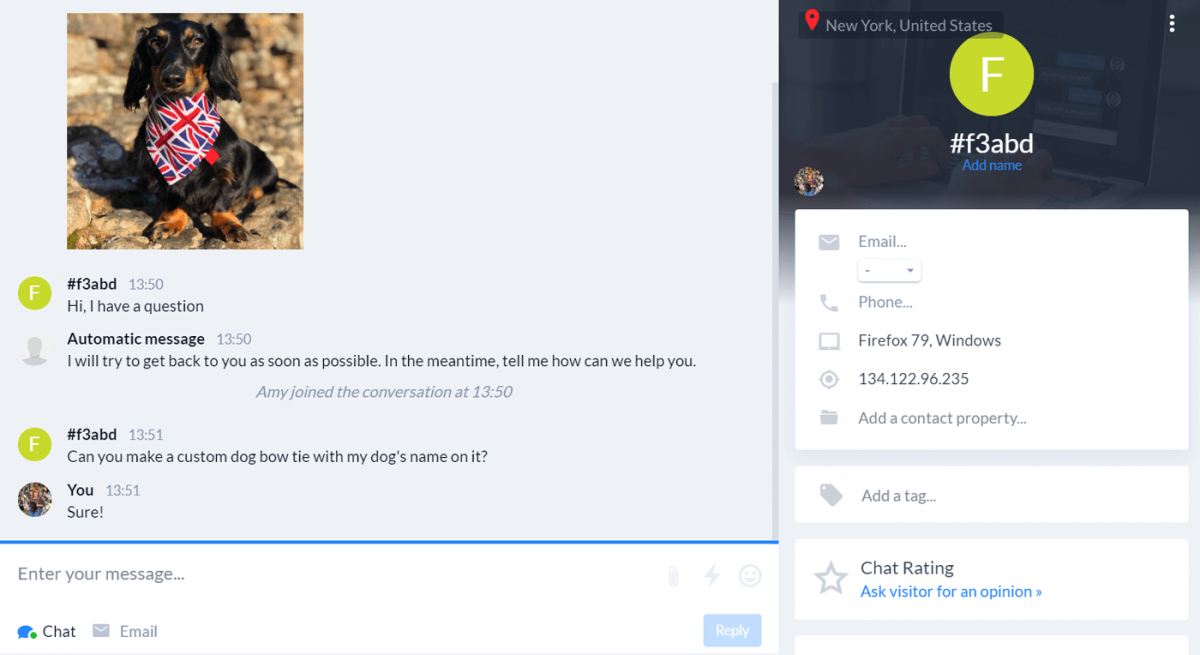 In the Conversations panel, Amy can see more details about the visitor, for example, location, IP, browsing history, and tags. Knowing what product pages they visited is extremely helpful.
Are you ready to follow the success of Pooch Bandana and thousands of other online stores? Try live chat boosted with chatbots to connect with your website visitors and sell more.