Resolve tickets and generate more leads with Tidio
Unlike Zendesk, we offer both support and sales features in all our plans. Improve your response times and boost your profits with Tidio.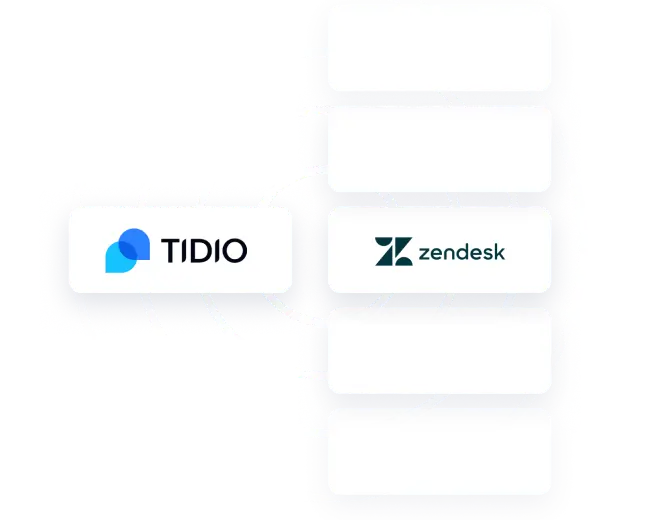 Why you should choose Tidio instead of Zendesk
AI
Scale your support capacity with Lyro AI
Solve more customer problems without extra hiring. Lyro handles up to 70% of common customer questions, freeing up your real agents to solve complex requests.   Lyro is easy to implement and doesn't require training. The AI talks to multiple customers at once and answers questions in less than 6 seconds.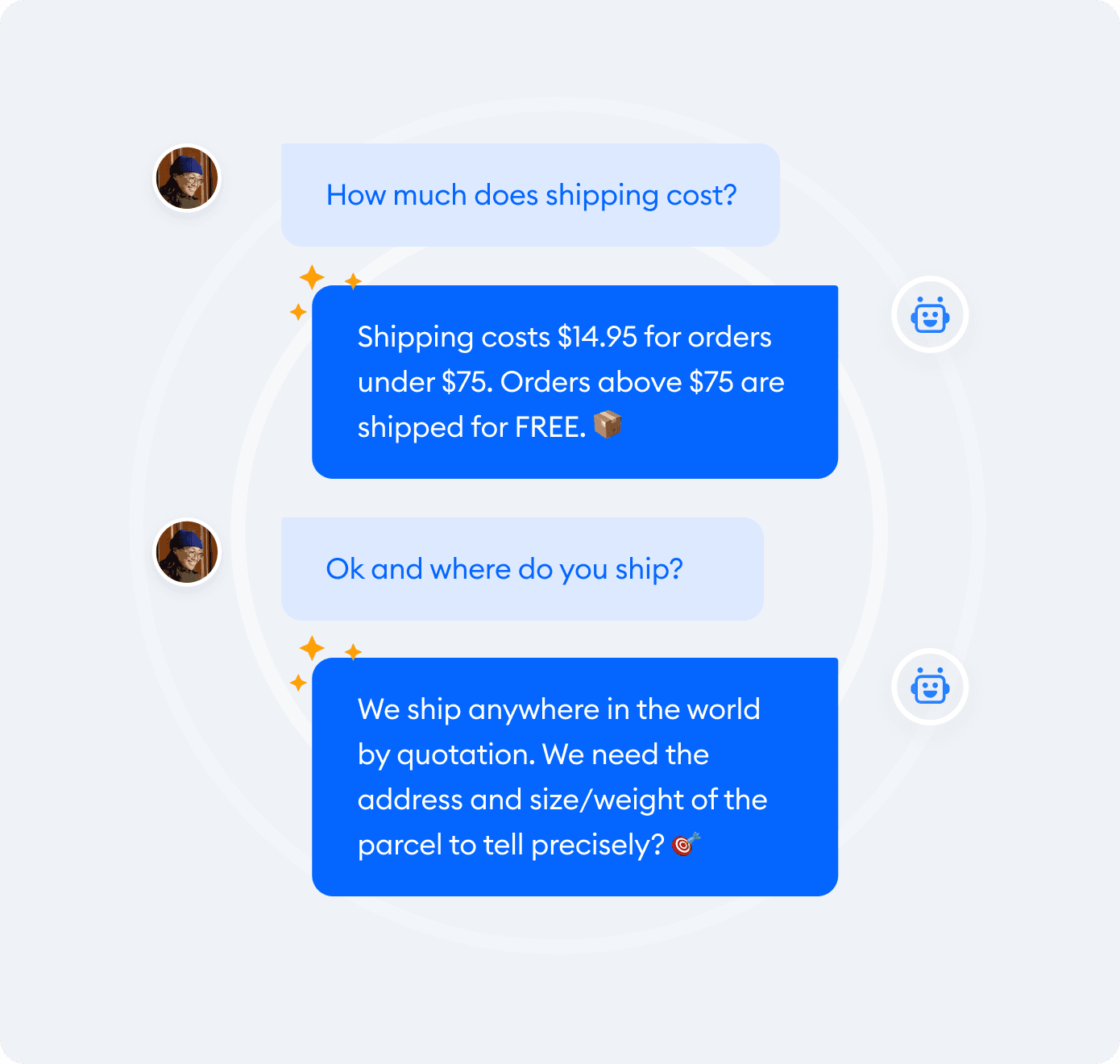 Easy to use
Skip the training. Install. Use
Advanced customer service tools don't have to be difficult. Tidio empowers your team members to do their jobs without complicating their work.   Skip over the weeks of learning how to use Zendesk and start producing results from day one. Access all the features you need in a simple interface. And if you ever need assistance, we've got your back.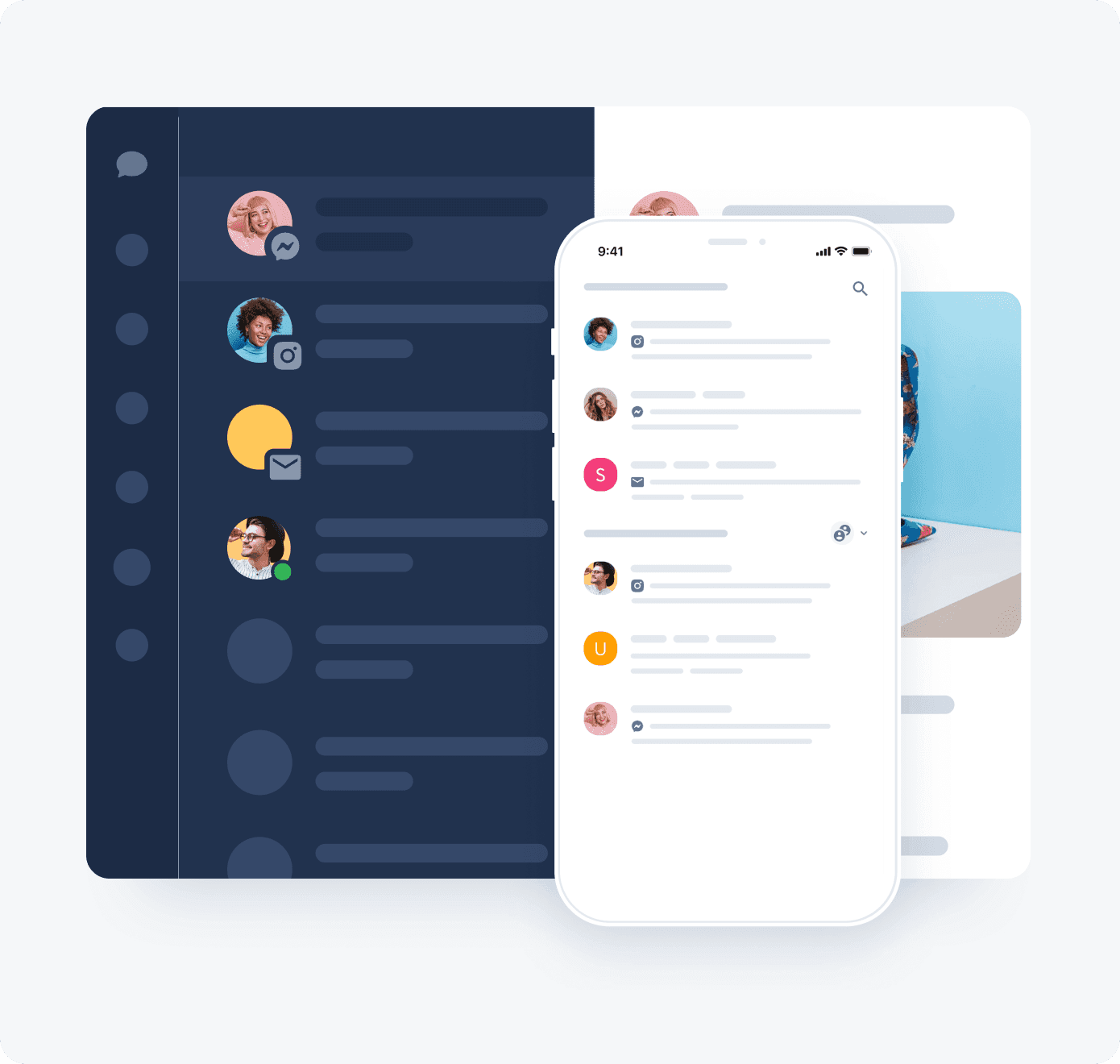 Advanced Shopify integration
Sell more with a deep Shopify integration
Improve your team's efficiency with a seamless Shopify integration.   Shopify and Shopify Plus users can take advantage of Tidio's advanced features, such as live shopping cart preview, customer order history, and chatbots for self-service.
Transparent pricing
Start for free and upgrade as you grow
Unlike Zendesk, we don't expect you to pay for an extra subscription to access support and sales features at the same time.   Start with a free plan that offers all the essential features. Then change your subscription as your business grows.   All our paid plans include both support and sales tools, so you can build better relationships with your customers and increase your conversions.
World-class support
Get personalized assistance
Say goodbye to waiting for an answer for days. Tidio's support team is here for you 24/5 through our live chat and email services, and we generally respond in just one minute.   And if you're a Tidio+ user, you work with a dedicated customer success manager to build automations and train your team.
Don't take our word for it, check how Tidio helps users grow their business
Get more leads
GET THIS PROGRAM - it has already boosted my sales leads by 34% in a matter of hours. Don't waste your time, searching - Tidio does it all. I am very pleased how they helped get me started too.
Review on G2
Increase conversion rate
My conversion rate went from 1.4 to 4.8! This is amazing and makes me a lot of money automatically!
Review on Shopify
Generate more sales
Tidio helped me make over 60k in sales in just a few months. Customer retention rate is a lot higher and a benefit is the sales!
Review on G2
Increase satisfaction rate
Since having Tidio integrated into our website we have seen sales nearly double and positive reviews triple.
Review on G2
Compare Tidio with Zendesk, feature by feature
Why use a plain helpdesk when you can have a robust customer experience suite instead?
Includes support and sales tools
Easy to implement and use
Solve more customer problems with unlimited tickets and AI
Improve your response times and boost your sales with Tidio