Live Chat
The Best Live Chat Software in 2021 [Including Free Apps]
Looking for live chat software? Here's the list of 14 best live chat apps to make your decision easier. Check it out to find the best chat solutions for SMBs, SaaS, and eCommerce (both paid and free).
Let me guess—
A lot of people browse your products but not so many actually buy anything?
Time to add a live chat to your website! All the more so as 77% of customers say they won't buy if there's no live chat available.
The problem? There's quite an abundance of online chat software tools, but not all of them are great.
Not to worry! We've browsed the Internet far and wide to bring you a hand-picked selection of the best live chat software out there. You're welcome!
Want to turn your website visitors into delighted customers? Set up the Tidio live chat app in 5 minutes and watch your sales grow by 300%! Talk to users in real-time and deliver exceptional customer service.
Try Free Live Chat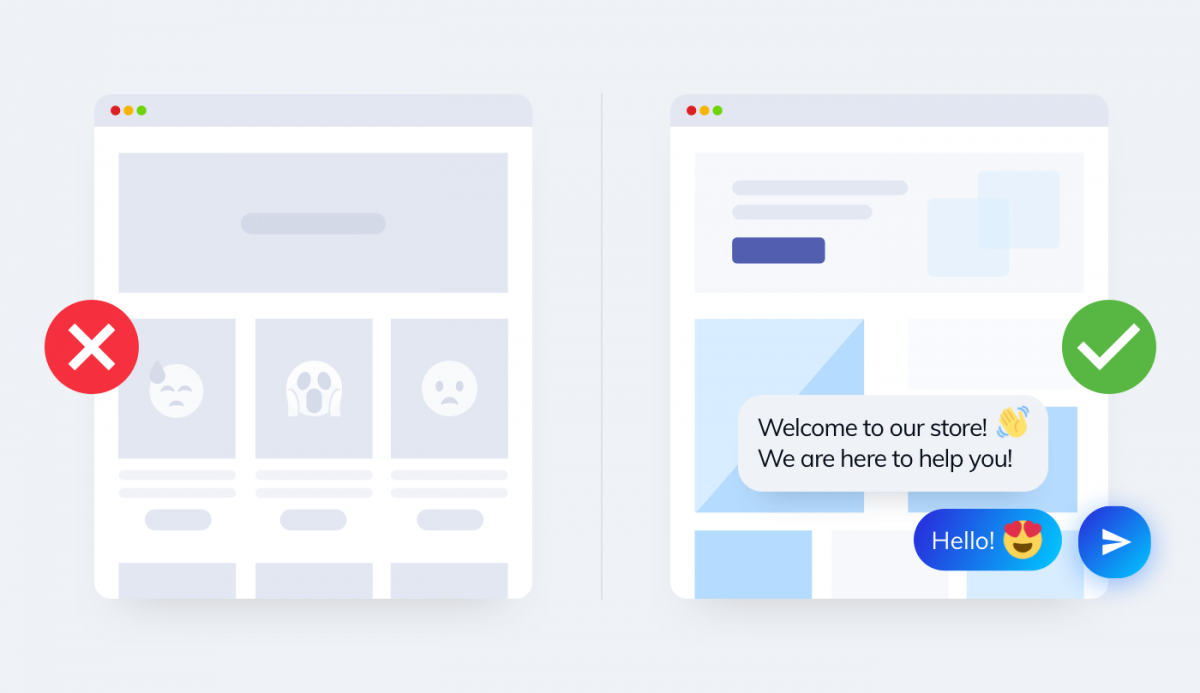 Sample use cases—See how people use live chat on their websites here.
One of our users, Vivian, had this to say:
One of the best business decisions I have made. Many customers complete purchases right after we answer their inquiries via live chat.
What is the Best Live Chat Software?
We skimmed the cream to narrow down your search to the top live chat software solutions. Browse, compare, and make the best choice for your business.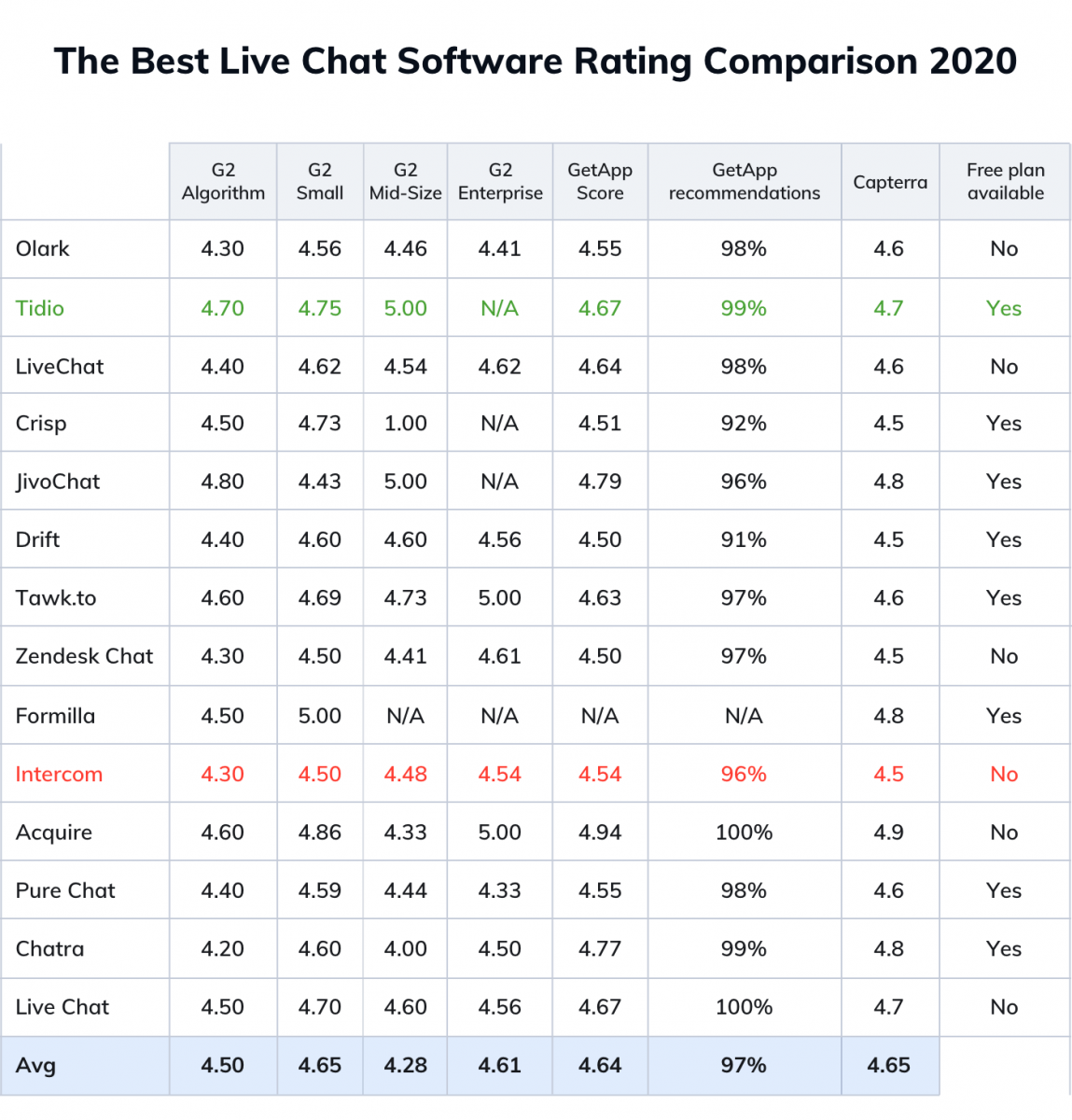 List of Best Live Chat Software for Customer Service in 2021: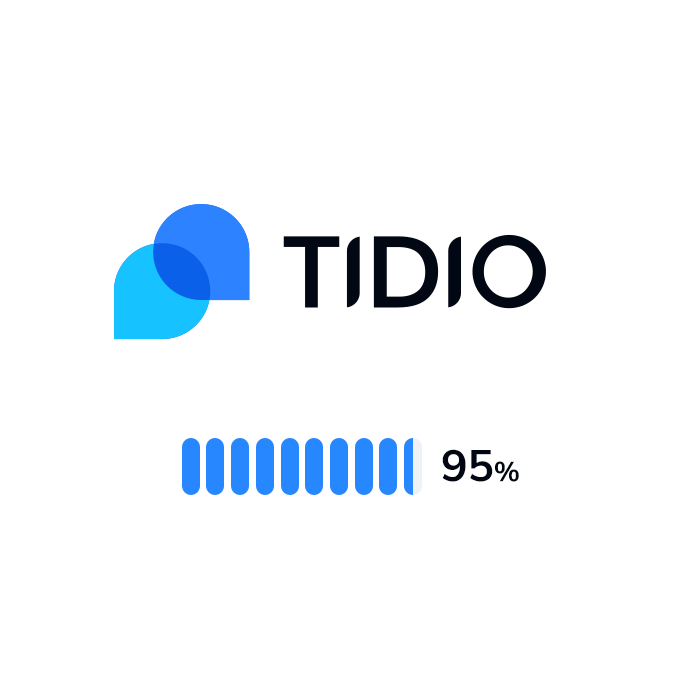 Our favorite features: Canned (pre-written) live chat responses, chatbots, chat widget customization.
Who uses it: Small and medium-sized businesses and eCommerce stores.
Tidio allows communicating with website visitors and customers in real-time via a website widget.
Tidio is the best free live chat software for small online businesses. It combines website live chat, Facebook Messenger, and email in one place. This helps with addressing all service inquiries.
Tidio's online live chat software comes packed with advanced eCommerce business-oriented features. For example, if you want to provide 24/7 customer service and automate lead generation, you can try using chatbots.
Main Features:
Tidio's customer support chat software makes it possible to talk in real-time via a customizable website chat widget. Thanks to the live typing preview and canned responses, you can also respond to inquiries quicker.
Besides live chat, Tidio offers chatbot templates. You can use them to provide answers to common questions and collect visitors' emails.
There are tracking options, too. Such as website visitor tracking to map visitor journeys. A real-time visitor list will come in handy to see active visitors and engage them. Track your performance with detailed live chat analytics as well.
Integration with third-party tools (Zendesk, Zapier, Shopify, Mailchimp, Google Analytics) is also available.
If you need to communicate with website visitors on the go, Tidio's live chat apps for iOS and Android will do the trick.
Pricing:
Tidio is arguably the best free live chat software with an offering of a forever-free version for 3 live chat operators. The pricing for the Communicator and Chatbots plans with additional features starts at $18 (there's a 7-day free trial). Custom plans to match your business needs are also available, offering great value for money.
---
1. Interact with visitors Chat with your customers to increase sales and decrease your bounce rate
2. Answer questions: Provide fast and easy way to send messages
3. Collect emails: Use Pre-chat survey to get emails of your visitors and turn them into leads
Add Now (Free)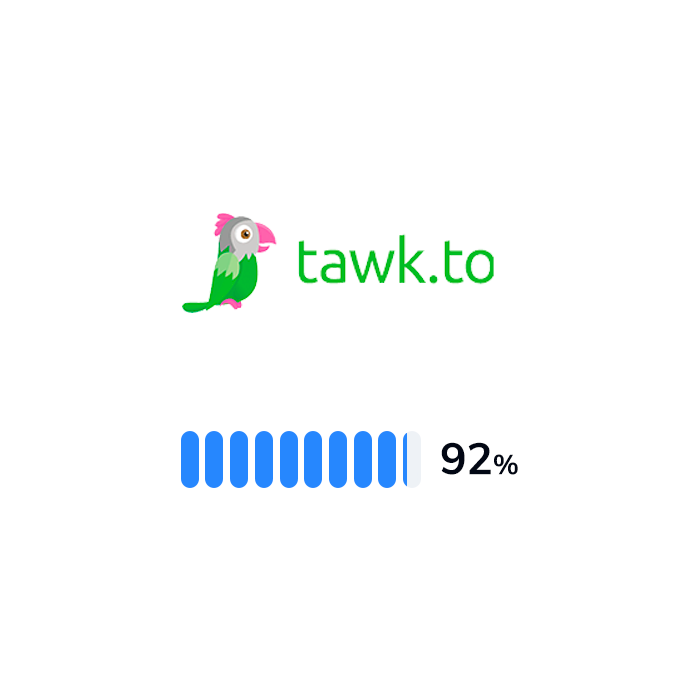 Our favorite features: Simple and fast setup, agent team progress tracking.
Who uses it: Digital agencies and customer support teams.
Tawk.to is an agent-centric website live chat app for communicating with visitors.
Tawk.to has a rather unique business proposition. This live chat software for website offers to take over your customer support. They encourage to hire their support agents to help cover shifts or work full-time.
Tawk.to is free chat software for businesses but hiring support agents could add major expenses. The salary of a full-time agent varies between $350-750 a month. Also, using Tawk.to doesn't allow the automation of support and keeps users rely on human operators.
Main Features:
This chat solution's dashboard provides access to useful data. It includes live chat statistics, live visitors numbers, and unanswered queries.
Pricing:
There are four cooperation plans available at Tawk.to. You can hire agents $1.00 per hour. Double Shifts and Days & Weekends plans raise the cost to $1.50 and $1.10, respectively. Hiring a full-time agent costs $2.20 per hour.
---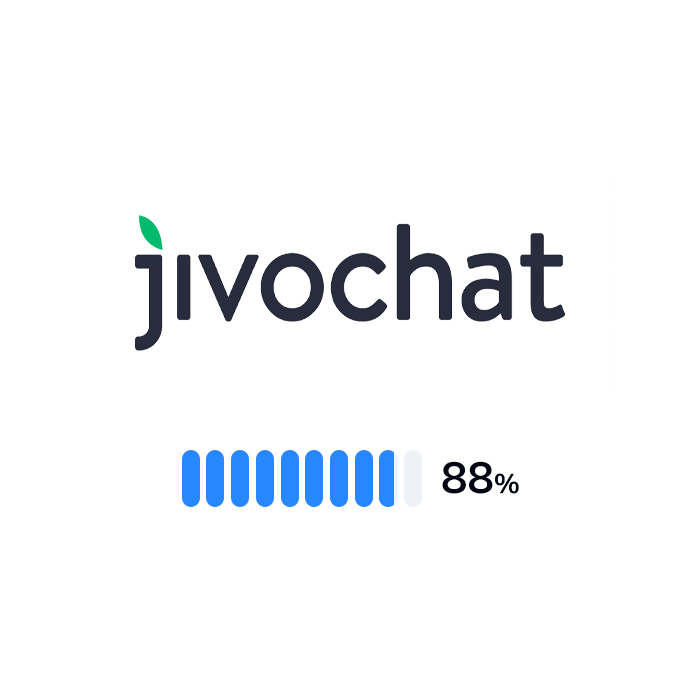 Our favorite features: Desktop and mobile apps, quick installation.
Who uses it: eCommerce businesses.
Website live chat software for customer support.
Jivochat is a very easy-to-install website customer service chat software. One feature that differentiates it from other website chat services is VoIP functionality. The user must buy phone numbers and configure them to ensure phone availability.
Jivochat offers limited functionality in the free version. The paid version expands it somewhat. But it still lacks important features like pre-chat form to collect emails.
Main Features:
Jivochat customer chat software has nice features like proactive responses and reports about agents' performance. But if your goal is to generate leads, this service-oriented solution might not be the best.
Pricing:
The basic version for 30 agents is free. A one-month license in the pro version for one agent costs $19.
---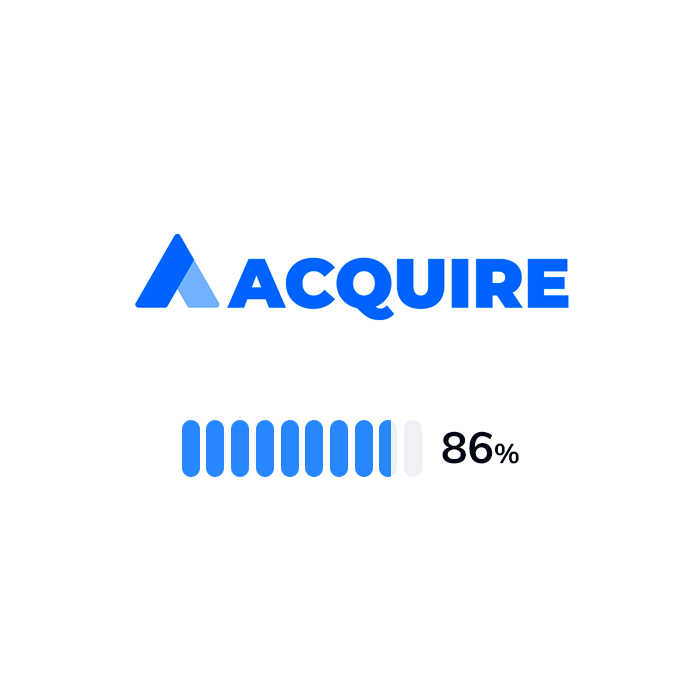 Our favorite features: Proactive responses, co-browsing functionality for screen sharing.
Who uses it: Large retailers.
Omnichannel customer communication platform for support.
Acquire.io is a multi-channel live chat software solution to drive customer engagement. Besides live chat, they provide chatbots, VoIP, and SMS functionality. The company is targeting large business clients with many customer requests from different channels.
The wide range of features and a high price make Acquire.io one of the best website chat software solutions for big businesses. Those who can afford to invest a lot in customer support automation will get the most value out of it.
Main Features:
Acquire.io has live chat, video calling, phone, SMS, and chatbots. The co-browsing feature is interesting and allows browsing websites along with an agent.
Businesses using Acquire.io, however, reported that the tool lacks customization options. Also, the plans can be quite broad and include communication tools they don't need (but still had to pay for).
Pricing:
Acqiure.io's live chat software website doesn't include the pricing. According to their customers, there's no free plan available and the cheapest one is $300 a month (when billed annually) and $40/mo per agent seat.
---
Our favorite features: Mobile-ready live chat widget, real-time visitor list.
Who uses it: Small and medium-sized businesses and eCommerce stores.
Customer messaging software to communicate with website visitors.
Formilla offers a combination of live chat, email, and AI chatbots in one customer communication platform. You can also track visitors and get info like location and shopping cart content.
Main Features:
With this business chat software, you can improve response times by using canned responses. Also, your agents will find file sharing and chat notifications helpful. The live chat widget customization options are available.
Pricing:
There's a free plan but it limits conversations to 30 chats per month. You can get access to unlimited chats for $19. Still, there are some major limits: only one chat agent and 1,000 contacts. To get access to more features like chatbots, you'll have to pay $59.99 per month.
---
Our favorite features: Proactive chat invitations
Real-time typing view.
Who uses it: Online retailers and medium-sized businesses interested in agent-oriented customer support.
Help desk software to connect with customers via live chat, phone, and email.
LiveAgent is one of the best live chat software solutions offering an all-in-one package. It includes social media integrations, a ticketing agent, live chat, and a call center. The platform works to help businesses with significant website traffic to handle inquiries.
The businesses interested in having a help desk app should find LiveAgent useful. For small businesses, however, it might be unreasonable to invest in all 175+ customer support tools. Besides, the interface is quite complex due to the wide range of features.
Main Features:
LiveAgent is not just customer support chat software but a comprehensive customer support platform, with over 175 built-in tools. The live chat feature is simple and customizable. The users can connect with website visitors in real-time and manage multiple social media accounts. This functionality helps to have all customer messages in one place.
LiveAgent is a good option for those interested in having a call center, social media, live chat, and helpdesk in one place. It's helpful for customer support but also introduces a lot of unnecessary complexity.
Pricing:
LiveAgent offers a forever-free version of its live chat software tool. It has some significant limitations, though: only one chat button and 7-day ticket history. To get the most out of LiveAgent's live chat, you'll need to choose the "Ticket+Chat" plan. It costs $29 per agent and offers unlimited chat buttons conversations.
---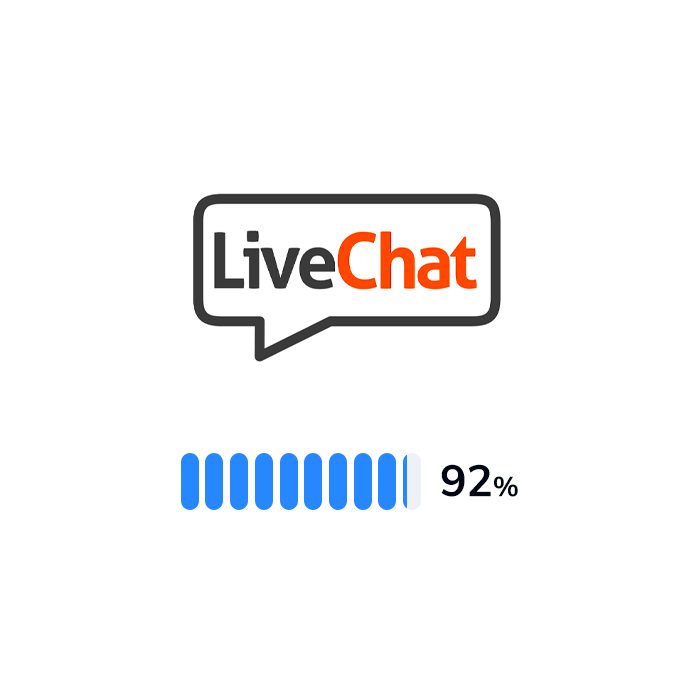 Our favorite features: Real-time conversation notifications, agent performance weekly reports, 170+ integrations.
Who uses it: Small, medium, and enterprise-sized businesses.
Allows real-time communication with visitors and monitoring support performance with analytics.
LiveChat is a sales- and customer service-oriented live chat software solution. It offers corporate-level functionality and data analytics capabilities. The users can also track the performance of marketing campaigns thanks to the Google Analytics integration.
One major drawback of LiveChat software for a website is the need for paid modules and products. If you're a small business user, then paying extra for them might be a problem. Another feature that makes LiveChat a good option for large businesses is the integration with many common eCommerce and CRM tools.
Main Features:
With LiveChat's customer chat software, you can track your website visitors, engage them, and reply efficiently with canned responses. Thanks to a ticket form, the chat allows your website visitors to reach out to you at all times while also collecting their emails. To distribute the workflow efficiently, LiveChat automatically assigns new chats to available agents.
LiveChat's wide range of features makes it one of the best website chat software options for medium-sized businesses and corporations. But if you're a small business, dealing with a steep learning curve and paying extra for a large suite of features might not be a good idea in the long term.
Pricing:
LiveChat isn't free chat software for businesses. The most affordable plan, "Starter," provides basic features and costs $19 monthly. For a full-time support team, there's the "Team" plan for $39 per month.
---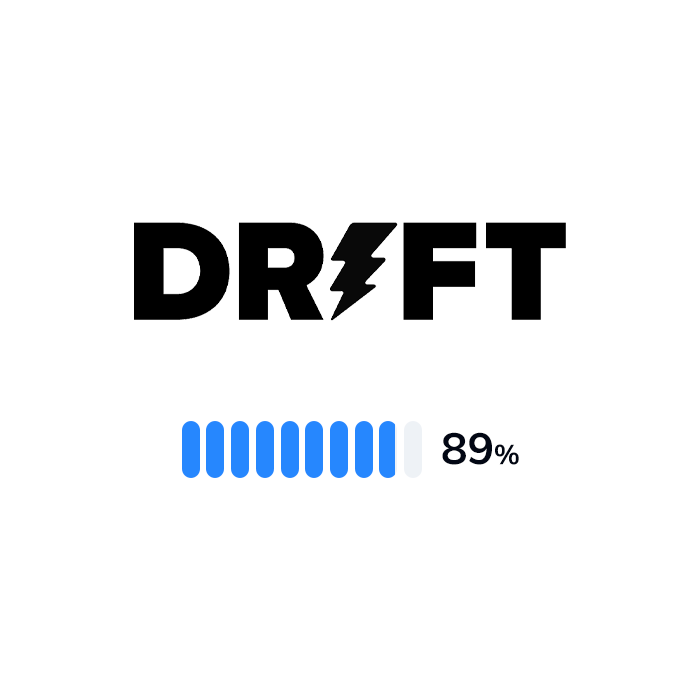 Our favorite features: Chatbot templates.
Who uses it: Sales, marketing, and customer support teams.
A conversational marketing tool that helps to generate leads and provide online support.
Drift is a live chat software solution that focuses on lead generation. This "conversational marketing platform," as the Drift's site suggests, offers help with converting website visitors into leads with live chat.
Drift's live chat app's widget offers a very good user experience for both operators and visitors. It's a good option to try to increase lead generation if you have high traffic volumes on your website.
Main Features:
Drift live chat software comes with nice options to improve lead generation. For example, visitors can book meetings with your stuff directly in the chat window. Real-time notifications of incoming conversations send updates if there's someone waiting for a reply.
With the Targeting option, you can define which visitors will be transferred to your sales team. To allow you to provide the right sales rep for each live chat conversation, Drift has the Lead Routing feature.
Pricing:
The pricing at Drift is based on users, or "seats." The free live chat software version is available but it offers basic functionalities. To get CRM integrations, chatbots, lead routing, and other lead generation features, you'll need to pay $400 per month (with one chat seat costing $40/mo).
The pricing approach makes Drift a relatively expensive product that only large companies can afford.
---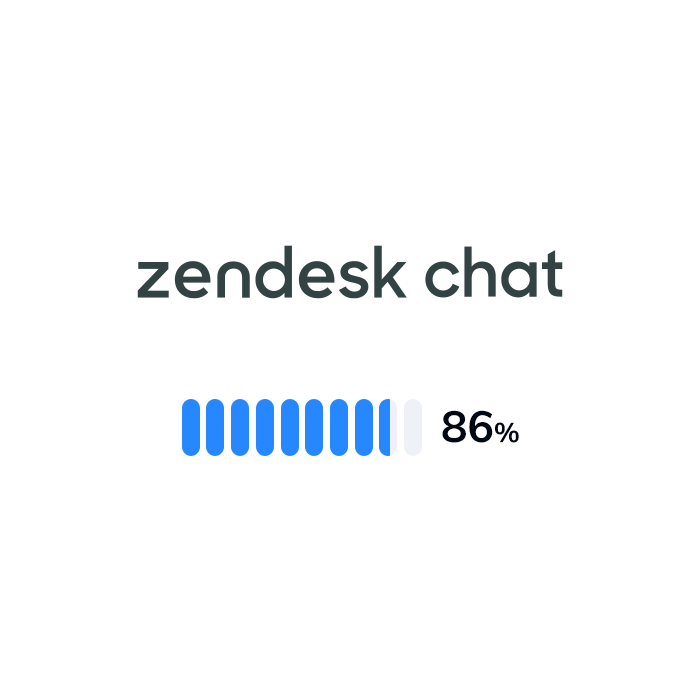 Our favorite features: Automatic chat triggers, live chat analytics.
Who uses it: Small businesses and enterprises.
Zendesk Chat allows providing real-time support to website visitors.
Zendesk's online chat software has a nice range of features that allow online businesses to provide timely and efficient support for customers. It also has an analytics package to provide data on customer satisfaction with support and individual agent performance.
Zendesk is primarily a customer support chat software solution, so it's a great option for companies looking to get advanced CRM. For lead generation, options like Tidio live chat software are better suited.
Main Features:
Thanks to such features as Visitor List, File Sending, and Chat Ratings, one can improve customer support satisfaction. There are also chatbots available, but they are support-oriented and come as a paid, separate product.
Pricing:
Zendesk online live chat software is a part of all Support packages. The company offers several chat versions in each package. The free one is limited to only one concurrent chat and 14-day chat history. To get more features, you can try a $19 Team, $35 Professional, and $70 Enterprise plans (per agent, monthly).
---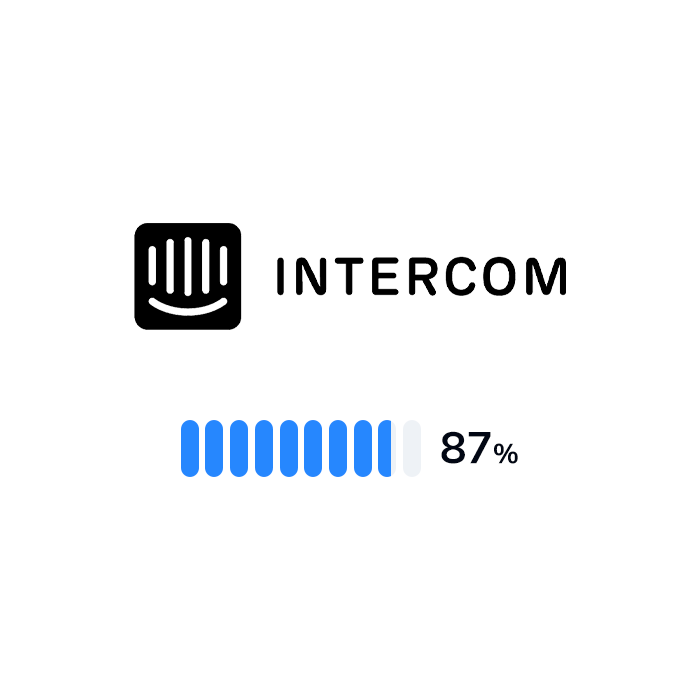 Our favorite features: Completely customizable live chat widget, chatbots for sales and marketing.
Who uses it: Medium-sized businesses and big corporations.
Allows communicating with website visitors and app users via chat, email, and social media.
Intercom is one of the best live chat software options for SaaS companies. Thanks to integrations with helpdesk tools and chatbots, one can use it across the whole company to serve leads and customers.
The live chat software tool itself is very easy to install. The widget is non-obstructive and simple to use for website visitors. For operators, there's a learning curve involved, because of the comprehensiveness and complexity of the software.
Main Features:
With Conversation Routing and Collaborative Inbox, the user can send inquiries to the right support agents and ensure collaboration. With Rich Customer Profiles, the agents can access customer information to personalize communication.
Pricing:
The starting price of the Start plan for "basic chat" is $39/mo. But the user needs to pay $50/mo for each extra 1,000 people reached with the chat. The plan also includes only one operator but is expandable. Each agent addition costs $9 monthly.
Customer support automation plans cost from $499 per month, which is way too high for beginning entrepreneurs.
Tip: If Intercom seems to pricey for your needs, check out our detailed comparison of popular live chat solutions: Cheap Intercom Alternatives: Drift vs Intercom vs Zendesk.
---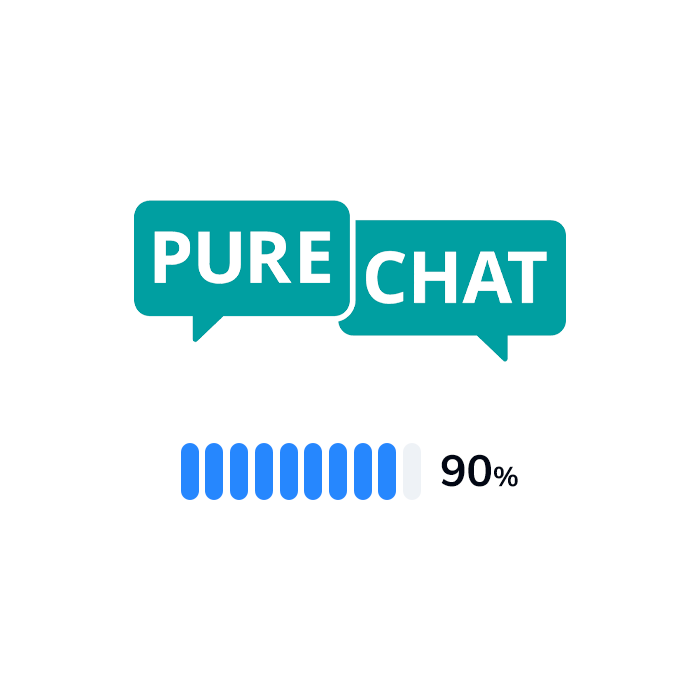 Our favorite features: Free unlimited chats, customizable website widget.
Who uses it: Educational institutions, service businesses.
Pure Chat offers real-time communication with website visitors via a simple widget.
Pure Chat is one of the best free live chat software options. It's very easy to use and works best for businesses that don't need advanced features. The free version of Pure Chat provides very basic website support chat functionality.
Main Features:
The functionality of the free version is quite limited. In addition to 3 chat operators and unlimited chats, you get chat transcripts. That's it. But there are also paid features like SMS chat notifications and real-time chat analytics.
Pricing:
Pure Chat online live chat software offers three plans: the Free, the Growth ($39/mo), and Pro ($79/mo). The paid plans expand functionality nicely but cost higher compared to other live chat services.
---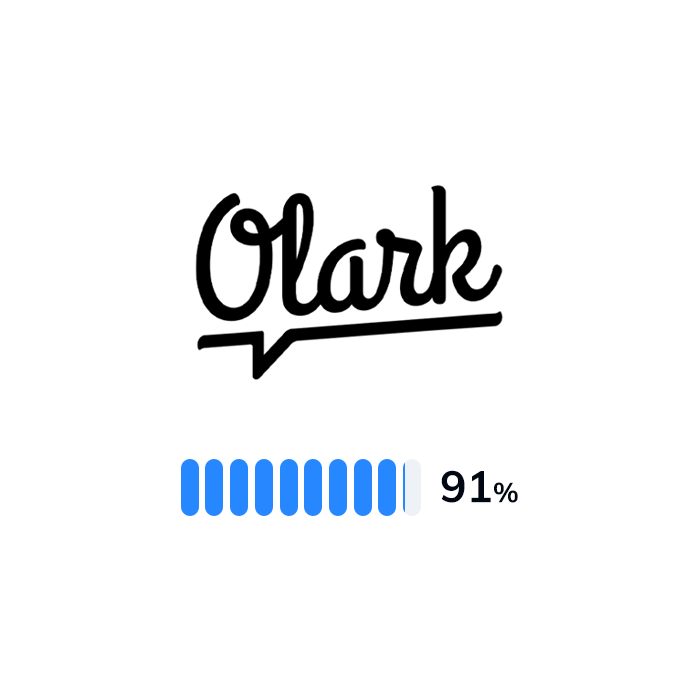 Our favorite features: Stylish chat widget, custom messages based on visitor behavior.
Who uses it: Small and medium-sized businesses.
Live chat software for sales and support.
Olark is one of the best live chat services for engaging website visitors in real-time. It's a good option for sales and support teams thanks to information collection features before live chatting.
Olark provides access to all features regardless of the number of users. Even a team consisting of one operator gets to use all core features. But there's a downside: a lack of a free plan.
Main Features:
Olark's online chatting software solution for support teams includes great features like chat transfers, visitor monitoring, and chat notifications. While they've got the live chat part covered, the solution still lacks chatbots to help with lead generation and automation.
Pricing:
Olark's pricing policy is super clear. For $19/mo per agent, you get access to all features. A one-year subscription with only one agent costs $180.
---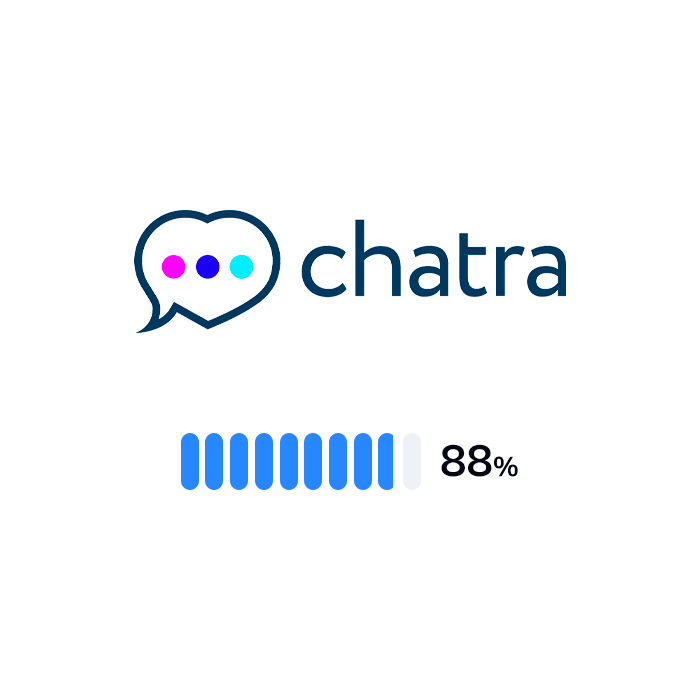 Our favorite features: Pop-up chat notifications, email chat transcripts.
Who uses it: eCommerce businesses.
Multichannel customer support system for businesses.
Chatra is a business-focused support chat software tool. The live chat widget is good-looking, customizable, and delivers inquiries in both a web dashboard and mobile apps.
Chatra's free live chat is good for covering the basic real-time communication needs of businesses. It only allows one operator but makes up for it with great design and Google Analytics integration.
Main Features:
Chatra's live chat software for websites provides basic features like unlimited chats, conversation history, notifications, and chat transcripts. But third-party integrations are very limited plus there's no chatbot functionality.
Pricing:
If you want more than the free, limited version with one agent, you can try Pro. Its final price depends on the number of agents and costs $19/mo per one of them.
---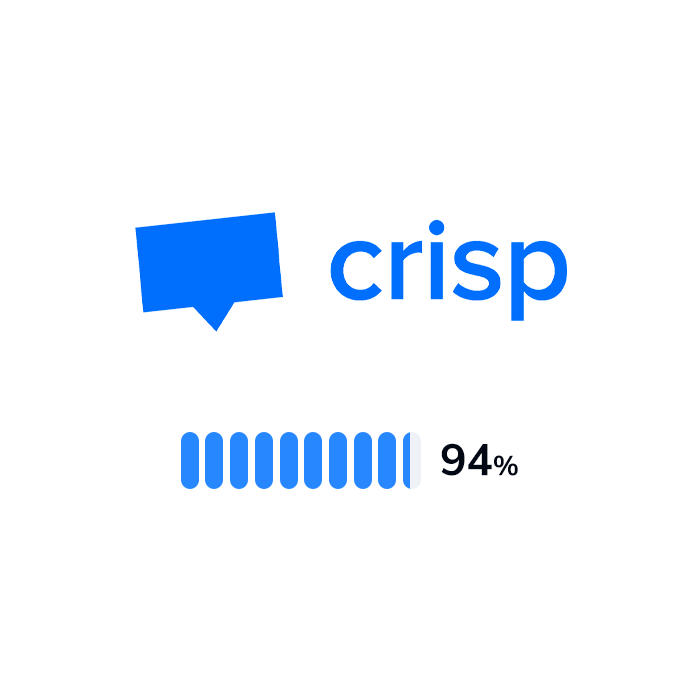 Our favorite features: Video preview in live chat, chatbot scenarios
Who uses it: Personal websites (the free version), online businesses (the premium versions).
Customer messaging platform that combines marketing and support.
Crisp's chat software promises to help businesses with providing "a joyful and human experience" to their customers. The features that make it possible are audio & video chat and the co-browsing without additional chat plugins.
Crip's ability to transcribe phone calls and collect all messages in one place makes it a good choice for large businesses. The company has a free plan. It's very basic and limited, so they recommend it for use on "personal websites."
Main Features:
The basic version of this customer support chat software has two agent seats and provides chat notifications. Large businesses that handle many inquiries can use canned responses, triggers, and message auto-translation. Integration with Slack, Telegram, Twitter, and Facebook Messenger is also available.
Pricing:
Crisp offers free chat software that includes a 2-agent version. If you need a live chat to support your business, there are Pro and Unlimited Plans. They cost $25 (4 agents) and $95 (unlimited agents) per month, respectively.
---
So, which the best live chat software options should you pick?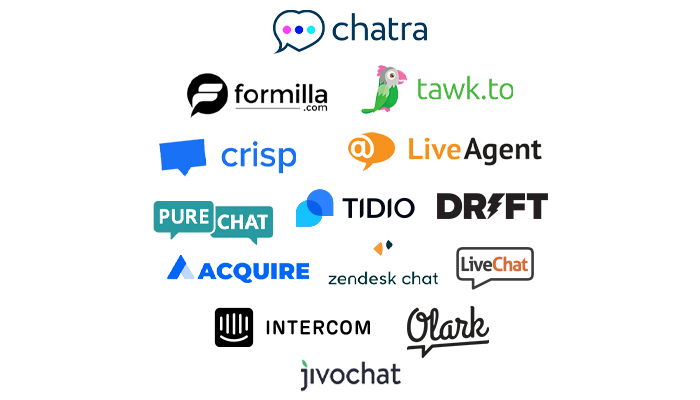 The Most Popular and Best Live Chat Software Comparison
Most live chat software tools have decent user ratings. But you still need to check if the tool is designed with your kind of business in mind. For example, you don't need an enterprise-level live chat with a complex interface if you run a small business.
Best Free Live Chat Software—List
A number of live chat services with free plans have higher ratings from others. So which one should you try?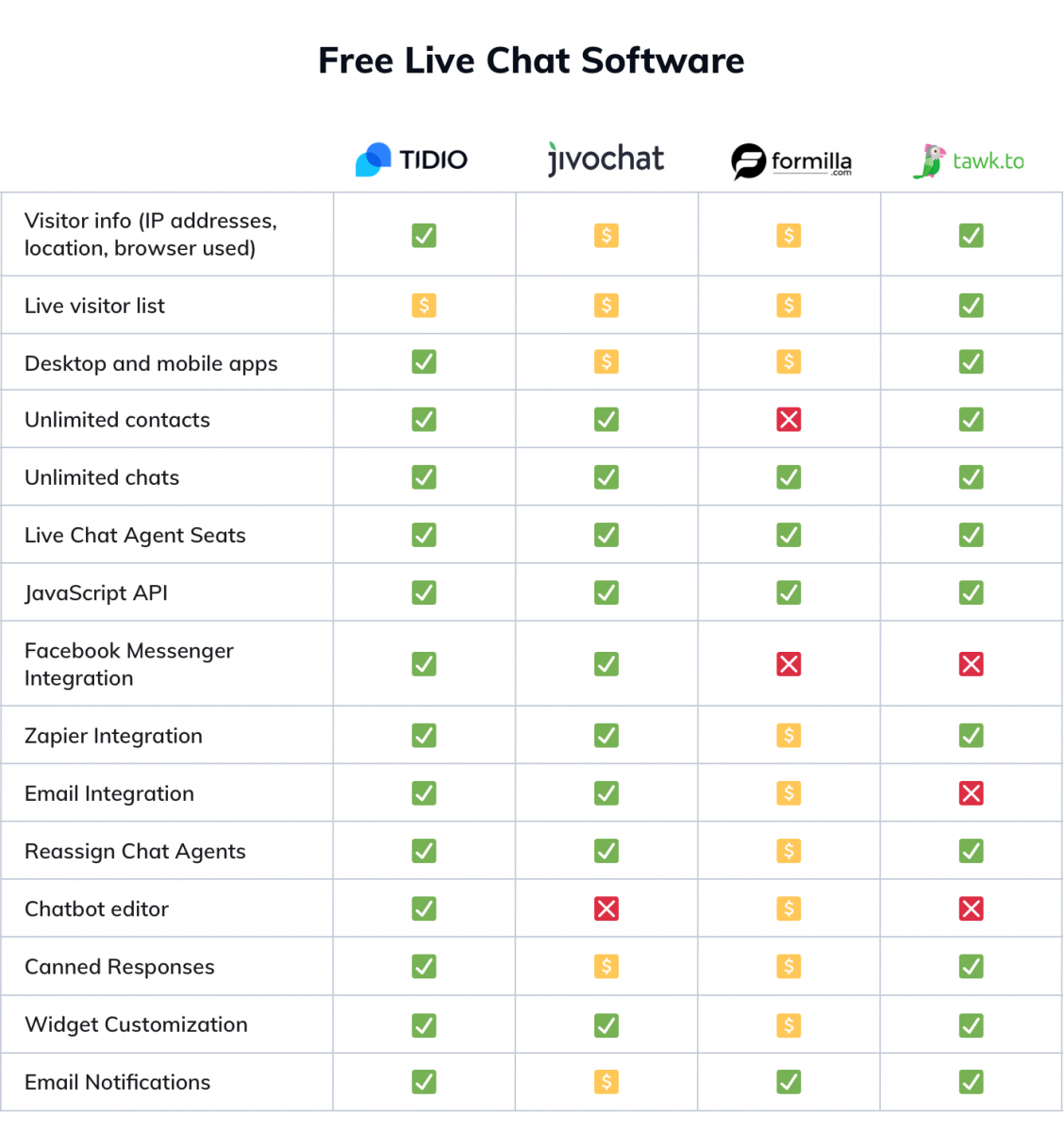 Which of the Live Chat Software Solutions Should I Choose?
The best live chat software tool is always the one that addresses your specific business needs.
Consider these if you're running a small business and need free live chat software for testing.
JivoChat
Tawk.to
Chatra
Formilla
When it comes to functionalities available in free versions, Tidio offers the most value. The free plan includes unlimited chats, desktop & mobile apps, visitor information, emails, chatbots, and numerous integrations.
Click below if you'd like to try Tidio for free.
Try Live Chat For Free