This isn't exactly rocket science—
If your customers are unable to reach you quickly, they'll go away. Simple as that.
This is why your Shopify store needs a live chat option.
The best part? You can easily add live chat to your Shopify store for free with a plugin from the official Shopify Apps website.
To install your live chat Shopify widget:
Go to your Shopify admin panel
Click Apps and Shop for apps
Type live chat in the search bar
Choose Tidio Live Chat and click Add App
Let's have a quick look at these steps in a bit more detail:
Step 1: Go to your Shopify admin panel
To add live chat to a Shopify store you need to sign in to your Shopify account.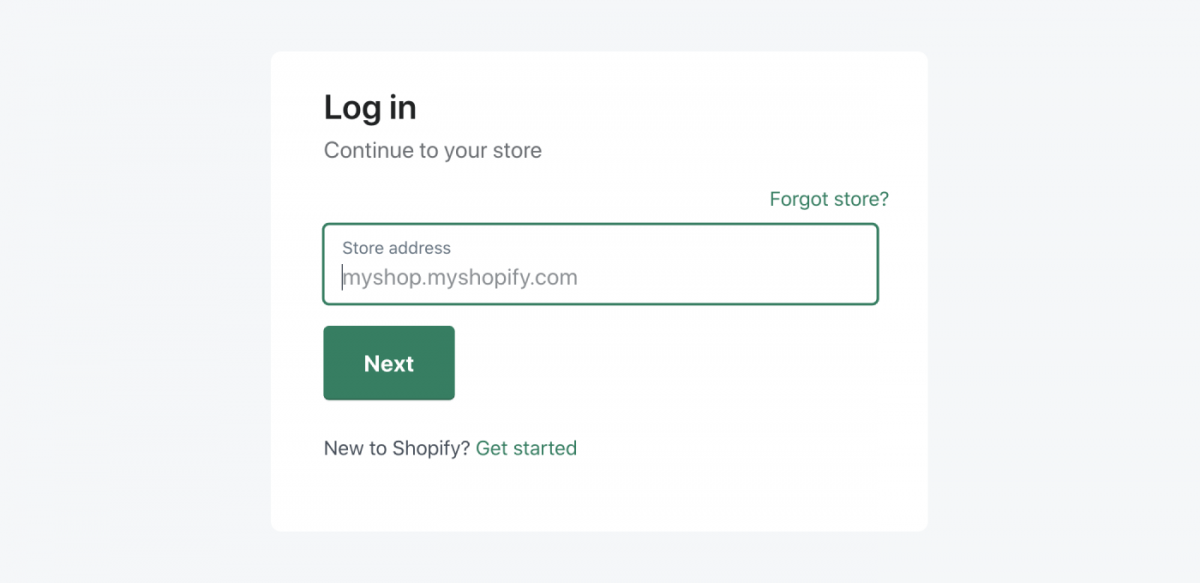 Technically, you can skip this step and go directly to the Shopify app store. But the safest way is to access it is via your admin panel.
Pro-Tip: If you don't have your own Shopify store yet, it's not a problem. Check out our guide to learn how to start a Shopify store.
Step 2: Click Apps and Shop for apps
On the left-side menu, go to the Apps section. Once it opens, you can click the button that will redirect you to the official Shopify app store.
The app marketplace should recognize that you are logged in. If not, it may ask your Shopify login credentials again.
Step 3: Type live chat in the search bar
Once you are on the Shopify App Store, search for live chat. Notice that the very top results are ads. Once you go past the advertisements, you'll see the organic results and the apps with the best rating and the highest number of reviews and downloads.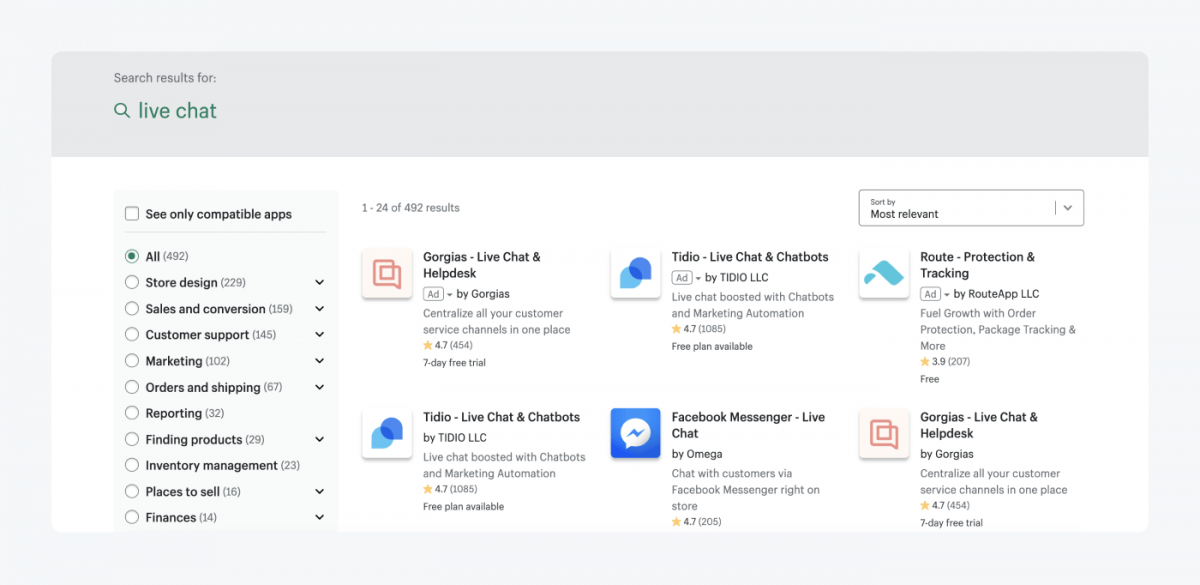 Tidio Live Chat & Chatbots for Shopify will be the top result.
Step 4: Choose Tidio Live Chat and click Add App
Open the website to learn more about the Shopify live chat plugin by Tidio. When you are ready to add live chat to Shopify, click the Add app button.

You'll be redirected back to the main admin panel of your Shopify store.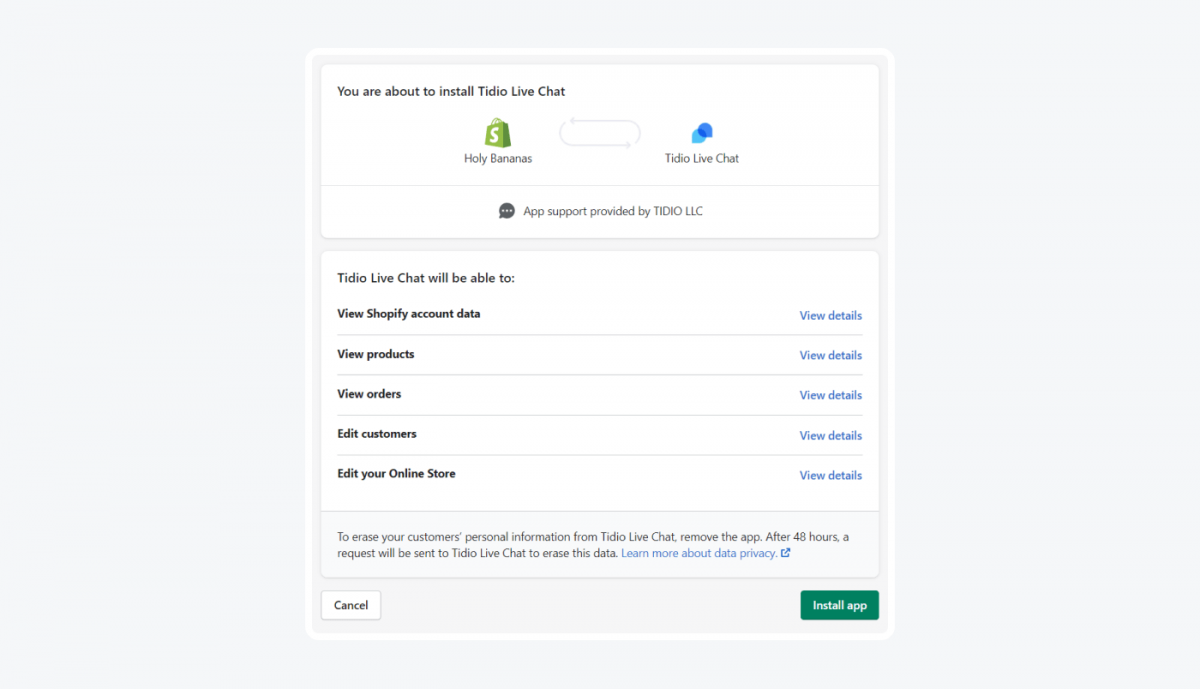 Click Install app to install the live chat app on your Shopify store.
The Shopify chat widget will automatically integrate with your website. The initial configuration tour should start immediately afterward.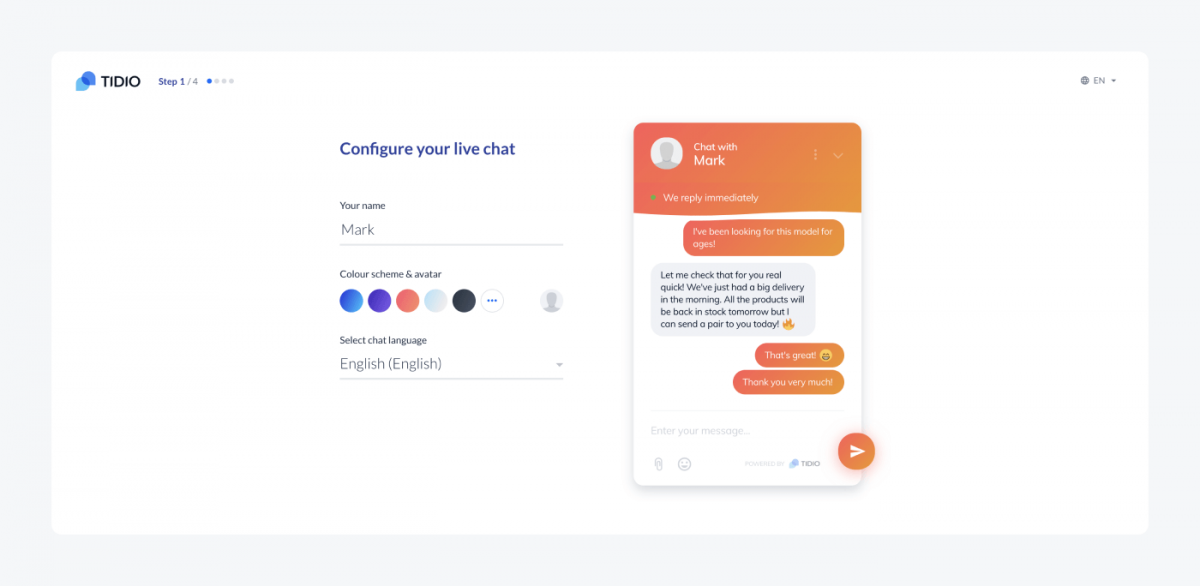 Customize the look of the Shopify live chat button. Provide basic information about your store, and choose your welcome messages. Once you're done, you can start chatting with your Shopify store visitors!
To access the Tidio live chat panel, go to the Apps section and click Tidio Live Chat to access your Tidio account.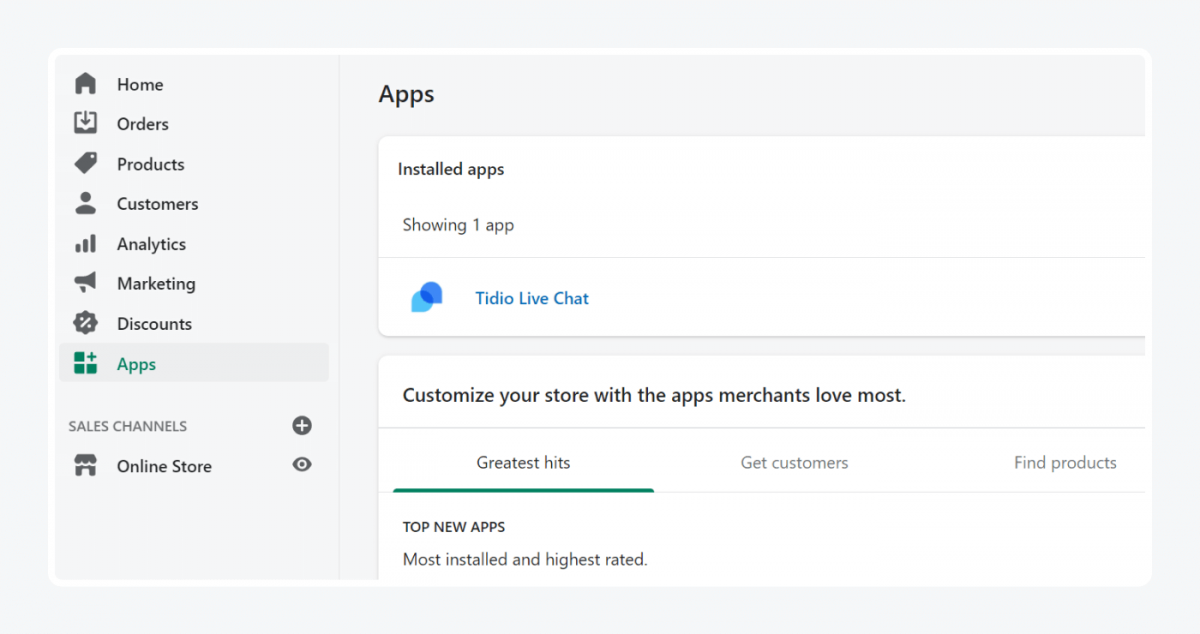 Pro-Tip: If you don't want to open Tidio manually, install the desktop app or the mobile app. They offer an easy-to-use interface and a great user experience. Shopify store owners who talk with their customers via the mobile live chat app increase their average order value by 38%! We happen to know it for a fact.
Shopify Live Chat Integration
Have you managed to install the chat app on Shopify? It wasn't difficult at all, was it?
The 3-minute Shopify live chat plugin installation is just the beginning. The integration goes much deeper.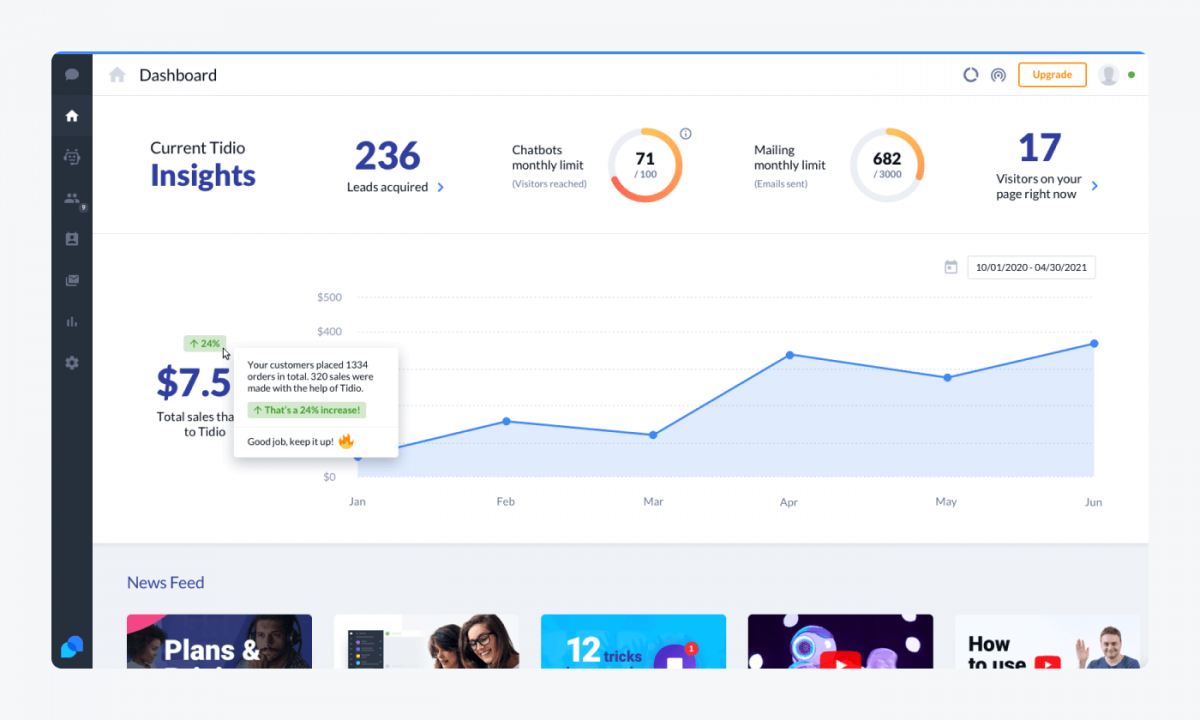 With Tidio Live Chat for Shopify you can:
Monitor how live chat conversations influence your sales on Shopify
Set up automations and messages triggered by custom Shopify events
Recover abandoned carts and use custom chatbot templates for Shopify stores
Import your existing Shopify contacts and use Tidio as your CRM solution
Automatic delivery tracking and FAQ messages
You can integrate Tidio with your favorite Shopify apps too. There are many tried and tested plugin setups that Shopify users love.
Find out more Shopify plugins here: 27 Best Shopify Apps for Your Store
Best Features & Summary
Here is a quick recap:
You can install a free Shopify live chat app like Tidio and use it as long as you want for free (3 operator seats and unlimited conversations included)
Installing a live chat plugin via the official Shopify app store takes less than 3 minutes
Live chat allows you to connect with your customers and resolve their issues instantly
Tidio Live Chat offers deep integration with advanced Shopify features such as analytics
You can automate your marketing and customer service with AI Shopify chatbots and email marketing tools that are included within the main live chat service
Are you ready to give it a try and see if you can close an additional sale thanks to the live chat today?
Try Tidio For Free