A recent PWC survey has revealed that 90% of CEOs say customers have the most significant impact on their business strategy.
No wonder.
After all, every business's existence is justified by its customers' need to solve a specific problem.
But the sad truth is that we live in a time where finding an alternative solution is super easy. And the companies that win are those that don't just offer a solution but make customers feel great.
And this is exactly why maximizing customer satisfaction is so important.
In this article, we cover:
Customer satisfaction: definition
Customer satisfaction is a measurement determining how satisfied customers are after their experience with your company. This includes the product and service you provided on their buying journey. These elements are crucial for the customer's future purchase intentions and loyalty.
In short, customer satisfaction aims to turn every customer into a "happy customer" who's likely to recommend a company and its products or services to friends and family.
Quality is remembered long after price is forgotten.
Customer satisfaction depends on so much more than getting a quality product.
So, what is customer satisfaction exactly?
Let's have a look at the model below: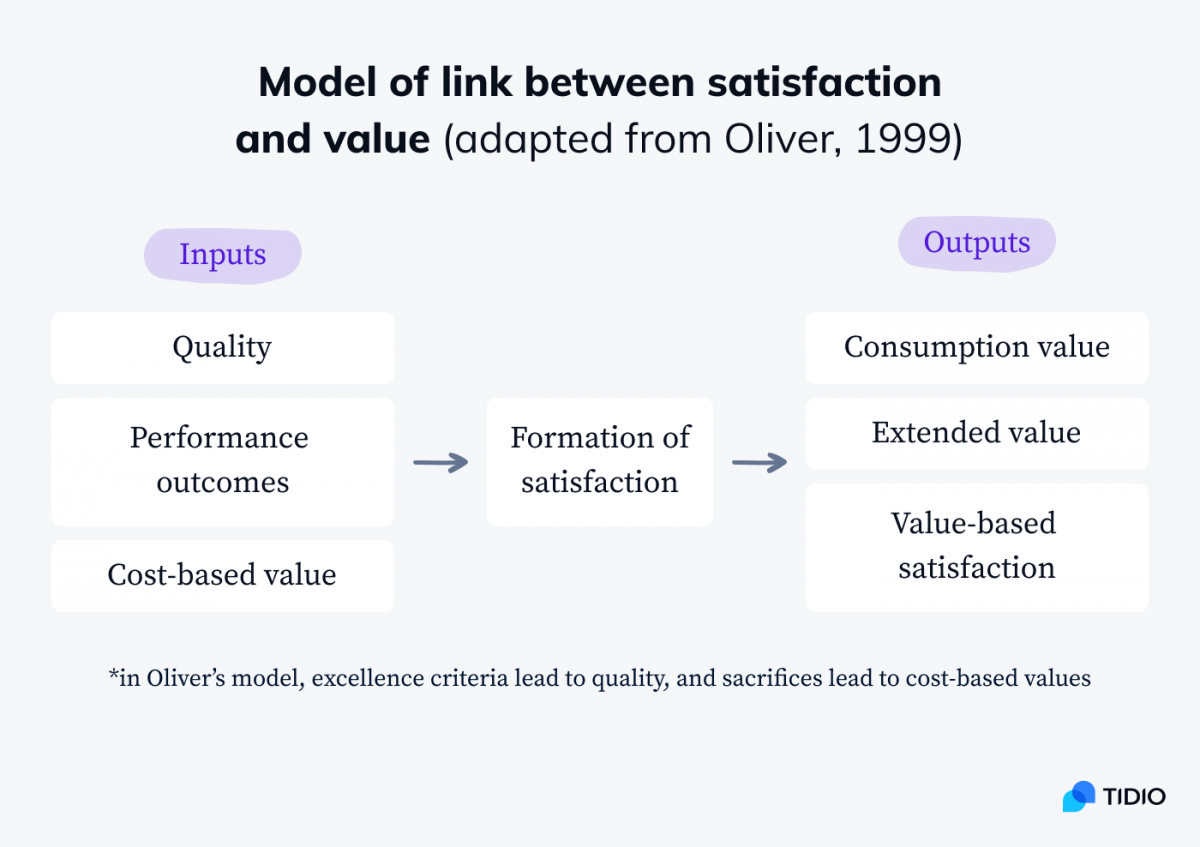 You can see that customer satisfaction is a combination of quality products, the cost-based value of the product, and service quality.
In other words, customers may still leave your store unsatisfied even if you have the best quality products in the world.
Client satisfaction is a combination of excellent quality and the care you give your customers. Remember, every small detail counts.
When one is missing, the other one can't make that up.
You should make sure you cross out every possibility of your customer not ending up as a happy client.
Of course, some things are out of your control. But as long as you control what you can and go that extra mile for your customers, you're on a good track. And soon enough you should start seeing a boost in such metrics as customer lifetime value or customer retention. Also, your customer relations are likely to start looking up.
Read more: Learn how Shockbyte used Tidio to improve customer satisfaction and slash response times.
Good and bad customer satisfaction examples
What does it look like in practice?
Imagine you're in your local bookstore. It's your favorite author's signing day. You're excited to see them and get your brand new book personally signed. You're standing patiently in a queue, waiting your turn.
And then you get to the front of the line. You're next! Enthusiasm and excitement are growing. You're finally going to meet them.
And then you hear the assistant say: "Next!"
You go up to the desk and start telling the author how excited you are and that you're a big fan. All you hear back is: "Thank you. Name?"
You tell them your name, they sign your book, and give it back to you. They stick out their hand, saying it was nice to meet you.
The assistant shows you where to go, and that's it. The excitement is gone. You got your signed book. Are you satisfied, though? Of course not! That probably wasn't the experience you expected. So, even though the product you got was great and high-quality, you're still not a happy customer.
Let's change the scenario a little bit.
You're in the same queue in your local bookstore. But when you get to the front of the line, the author's assistant comes to you and starts a conversation. She asks you for your name and what brings you to the signing event.
When you get to the author's desk, she introduces you and steps back. You start telling how much you like the writer's books and that you can't believe you're getting to meet them. The writer says, "Thank you so much. I really appreciate that. Which one of my books do you like the most?" You have a quick chat with exchanges of opinions, and he listens intently to your remarks. In the end, they write a personal note in your book along with the signature.
You shake hands. They hand you the book back and say it was nice to meet you.
Different feeling, isn't it?
Now, you're a happy customer. You got a great product AND a fantastic experience going with it.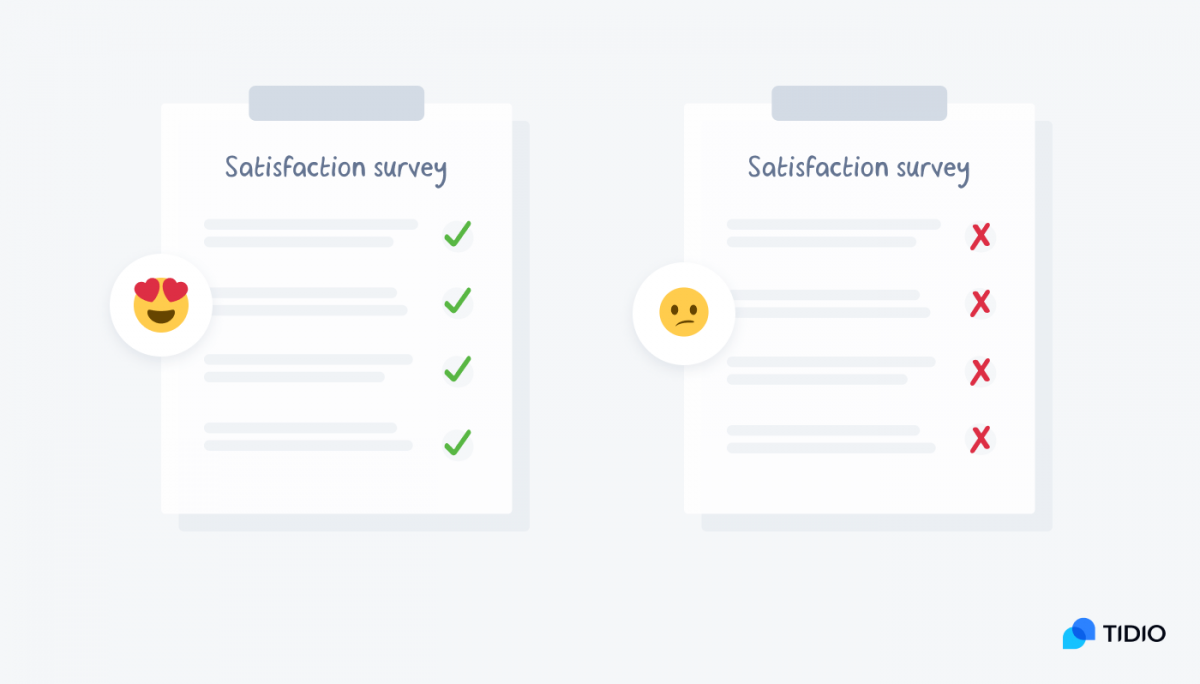 Time to look at why customer satisfaction is important?
Importance of customer satisfaction: statistics
Is customer satisfaction still important in this digital world?
Short answer: Yes.
Dare we say, it's even more important than it used to be before. Your competition is larger, and they know how to play this game.
Let's go through some customer satisfaction statistics to prove the point.
Customer expectations for a personalized experience increased from 4% in 2013 to 88% in 2020. More companies need to understand that there is no average customer. Every client you have is an individual. And this is the way they want you to treat them.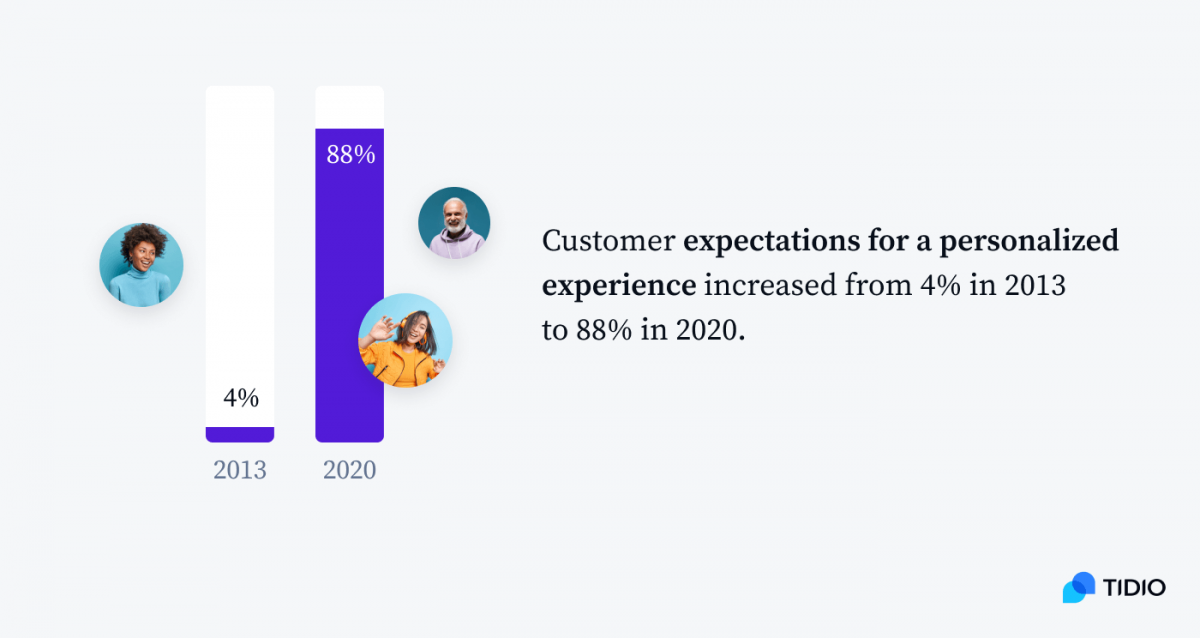 Microsoft survey found that customer service is very important for customers when choosing a brand. 58% of those asked said being a happy client was essential for staying loyal to the business. This number was even higher, at 66%, when we look at the USA, and, at 85%, in Brazil.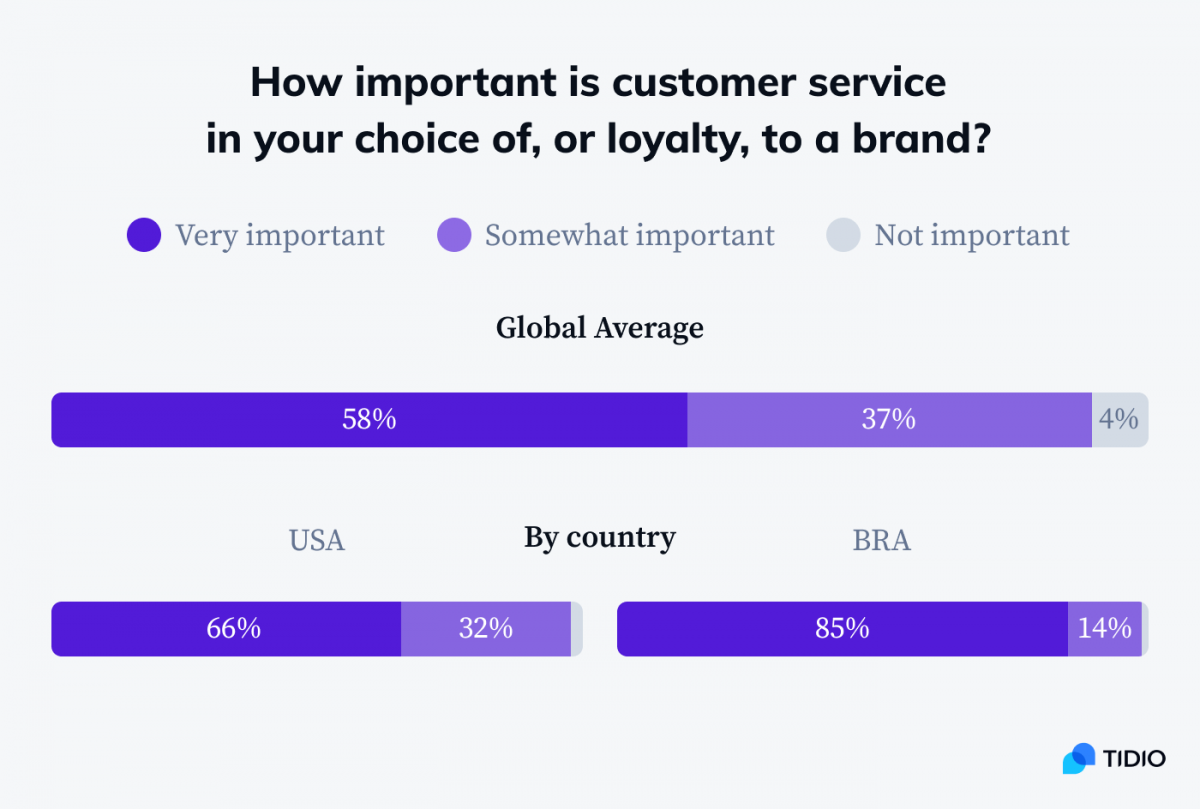 PWC found that 73% of all customers say that experience is an important factor in their purchasing decisions. Some 43% of them are also willing to pay more for a friendly, welcoming experience.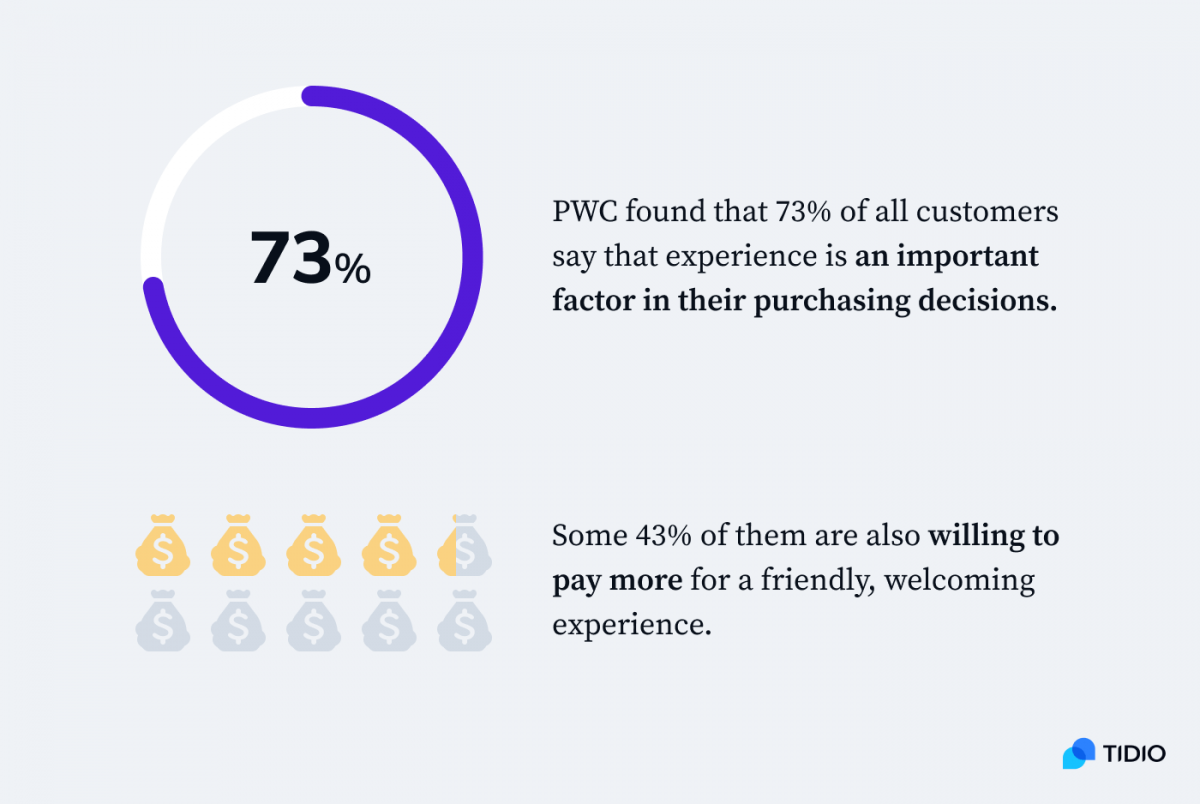 In the USA, customers value a positive experience with a brand even more than great advertising. In fact, 65% of Americans said that positive experience influences their purchasing decision more than advertising put out there for them.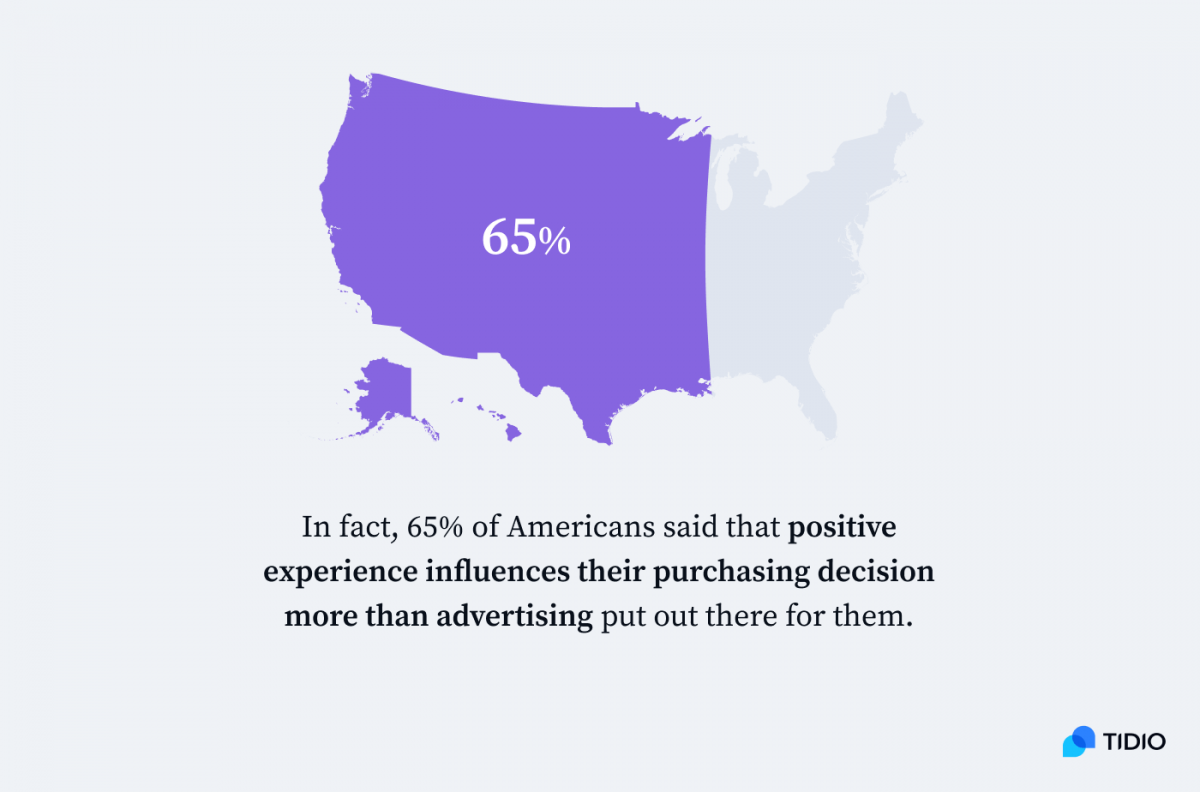 So, stop putting your company's money in all the wrong places.
Focus on what is essential for your client and not what you think is important for them. Customer satisfaction can save and make your business a lot of extra revenue if you play the game right.
You have to learn the rules of the game. And then you have to play better than anyone else.
You're discovering the rules of the game here. Mastering and playing the game better than your competitors depends on your efforts after you read this article.
If you're interested in more customer satisfaction statistics, check out this article.
You can find out more about the importance of customer feedback and some strategies for it.
How to measure customer satisfaction
To measure customer satisfaction, you need to first understand what comes under a satisfied customer's experience and establish what it is that you should measure.
Start by gauging your customers' expectations and whether or not your company meets them.
Here are some hints:
Fast shipping has the most impact on the positive shopping experience
A convenient and smooth buying process is important for most frequent online shoppers
The level of control a person needs impacts what brands they shop with and what products they purchase.
To learn more, check out the ideal customer experience in 2023 for a better idea of what to look out for.
Moving on—
Surveys and questionnaires are just two customer satisfaction tools for measuring customer satisfaction scores. Choosing the right measurement tool might take time and practice. Try out a few of them and see which one gives you the most relevant results.
Customer Satisfaction Rating (CSAT) is a survey methodology that can measure client satisfaction with a company. A customer satisfaction score will provide you with guidance for resource allocation to maximize customer satisfaction.
Sounds great, doesn't it? But how do you calculate that?
Well—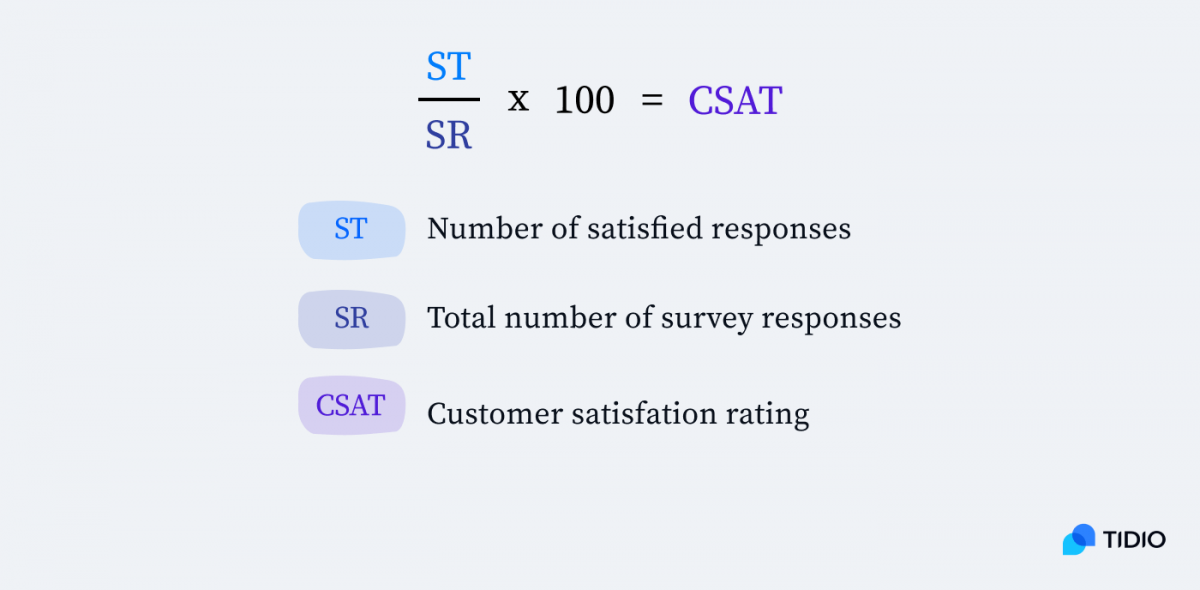 First, you create a survey with questions asking for a 1-5 (or 0-10, or 1-3, up to you) scale. Check out how to create a customer satisfaction survey.
When you have a sufficient amount of answers collected, we can move on.
Divide the total number of satisfied responses by the total number of survey responses.
Multiply that number by 100.
Lovely! You have the average score of satisfied responses.
Now, you can look into the extent to which your business meets customers' expectations. If it doesn't, think about what measures should be undertaken to improve it. Make the survey a recurring check and you'll be able to compare and contrast your service delivery over time. If there is a change in the score over time it can flag some factors that need to be investigated.
To learn more on how to use the customer satisfaction score, watch this video:
Now that you have an idea of how to measure customer satisfaction, let's find out how to achieve it next.
Three ways to improve customer satisfaction
Before we talk about how to increase customer satisfaction, let's look at the top frustrations customers have when communicating with a business: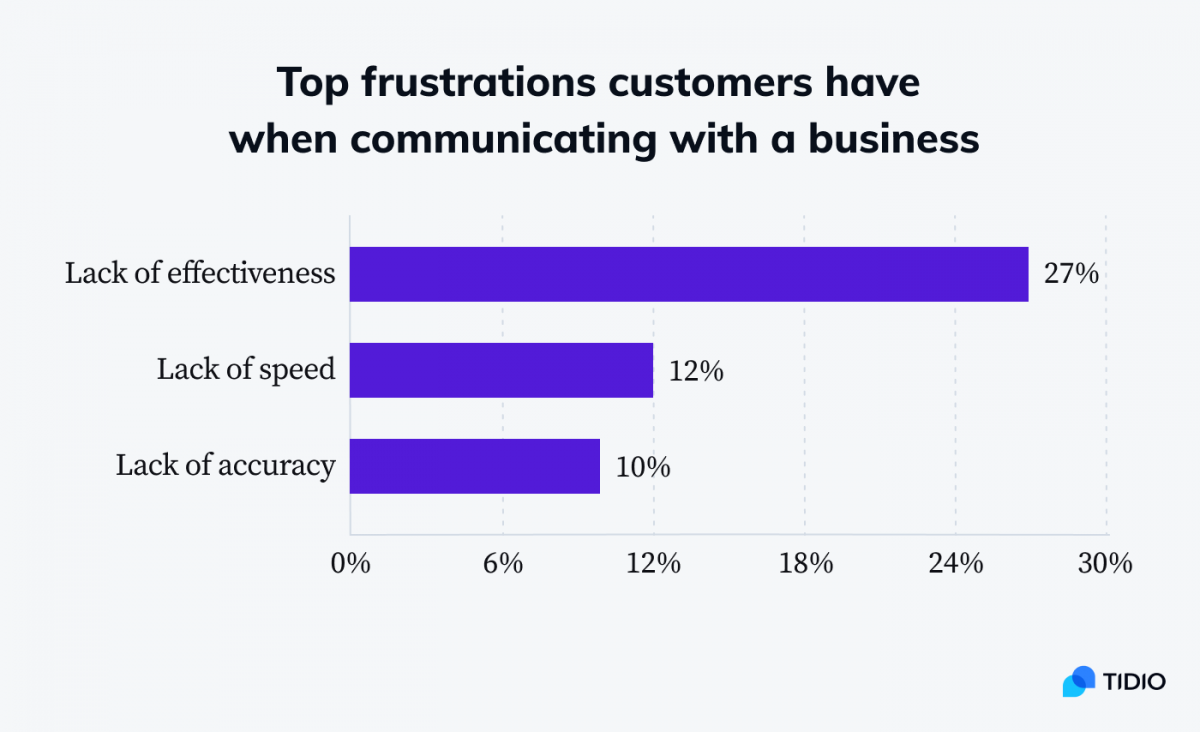 Lack of effectiveness comes first at 27%
Lack of speed was a pain point for 12% of customers
Lack of accuracy frustrates 10% of customers
Those are the most common frustrations but try asking your clients what you can improve, what they are not satisfied with, and check reviews about your company online. Every customer has different needs and issues so it's important you communicate with your clients effectively.
Let's go through the frustrations one by one and increase your customer satisfaction.
Train your employees and make them happy
Your employees need to be prepared for any situation and know how to deal with different types of customers. They need to be able to provide an effective service for everyone who reaches out to them.
Teach your employees all the required skills to be effective and grow your happy customer base.
But, when focusing on your clients' happiness, don't forget to make your employees happy too.
ACSI made a good point when they wrote, "If your employees aren't happy, how can you expect your customers to be?". You need to make sure your employees like working for you and that they are your advocates before anything else.
Your employees are the first line of communication a customer has with your business. Make sure to keep them happy, and they'll start improving customer satisfaction for you.
Provide more channels to increase the speed and ease of communication
You're probably already using a phone and an email to communicate with your customers and be a line of support. A few more to consider are integrated live chat to your website, social media, and WhatsApp.
The first two are fairly easy to include on your website, and they generate great results very quickly. They can save your conversations with customers giving them extra personalization alongside an extra way of reaching you. This is also the quickest way of communication between a customer and a company.
Learn more about customer loyalty.
Provide guides to support your employees
Sometimes your customer support will need a helping hand as well. And that's okay.
Make sure there is a knowledge base with easy to access, up-to-date information available. This will increase your team member's ability to provide accurate information when solving a client's problem.
For your customer support team to give accurate information, they need to first get this information from you. Make sure to be clear with your team and keep updating them on any changes along the way.
You can see some more steps to improve customer satisfaction in this video:
For more examples of actions, you can improve for better client satisfaction, check out this article with 11 of those.
Resources
We went through the basics and you have the background knowledge of customer relationships. But let's not say goodbye just yet. To expand on what you learned here, we collected some additional resources for you to check out.
Books
This is a good book to start with. It presents the basics of measuring and improving customer satisfaction. This book covers principles of customer satisfaction and helps to build programs for your organization.
This book focuses on helping companies develop skills for understanding how customers perceive value and satisfaction. It persuades you to get to know your customer and refocus your mindset on the client.
In this book, two experts present a five-stage process to link the measures of customer satisfaction with marketing strategy and product management. It gives you a detailed explanation of key facts and ideas related to customer satisfaction.
Courses
46min 15sec total length
A course to understand the customer journey and how to provide valuable customer service for each stage of that journey.
56min total length
A course to build a relationship with your clients, and provide customer service that attracts buyers.
One-Day Course: 8hours total length
Multi-Day Course: 3.5 days total length
A course to improve your organization's commitment to customer service and create a work culture that delivers exceptional service.
Other
Summary
That's all from us. For a quick reminder of the key points on customer satisfaction:
It is important because it has the power to gain you loyal customers or lose you a great amount of revenue.
Make sure you remember the service you provide to your clients. An amazing product is NOT enough to turn people into happy customers.
Make sure you choose the right measuring tool to measure customer satisfaction.
To achieve customer satisfaction, you need top-notch communication, constant care, and friendly service. Among other things, of course, because turning people into satisfied customers is a long process.
Start your improvements by making sure your employees are happy in your company. Then, start working on the communication between your business and your clients. Once those are in the improvement process, start rewarding the loyal ones to keep their client satisfaction.
It is a lot of work, but once you put in the effort, you can start collecting the fruits of the game your competitors are missing because of a lack of satisfied customers.
You're ready. You know the customer satisfaction definition, how to measure it and how to achieve it.
Now, go out there and show them how it's done.