This guide is your go-to resource for all things related to WordPress chatbots.
And by the time you're done reading, you'll understand what the best WordPress chatbot plugins can do for you.
Whether you're looking for a simple, free option or a lead-generating machine, we've got you covered.
The ten plugins we'll present you here have plenty of features, as well as free plans to get you started.
In this article:
Do you want to find out more about chatbots for specific platforms? Check out these articles:
First things first—
What is a WordPress chatbot?
WordPress chatbot is a system that integrates with the WordPress platform easily and adds a chatbot functionality to your online store. It helps to improve customer support, boost lead generation, and increase customer satisfaction.
There are many platforms offering integrations with WordPress. And the best ones even offer artificial intelligence (AI) and machine learning capabilities.
Some of the most common use cases of chatbots for WordPress websites include:
Customer service
Marketing
Lead generation
So, what are the biggest benefits of this software?
WordPress chatbot benefits
Before we jump into the actual reviews, let's have a quick look at what good adding a chatbot to your WordPress website can bring about.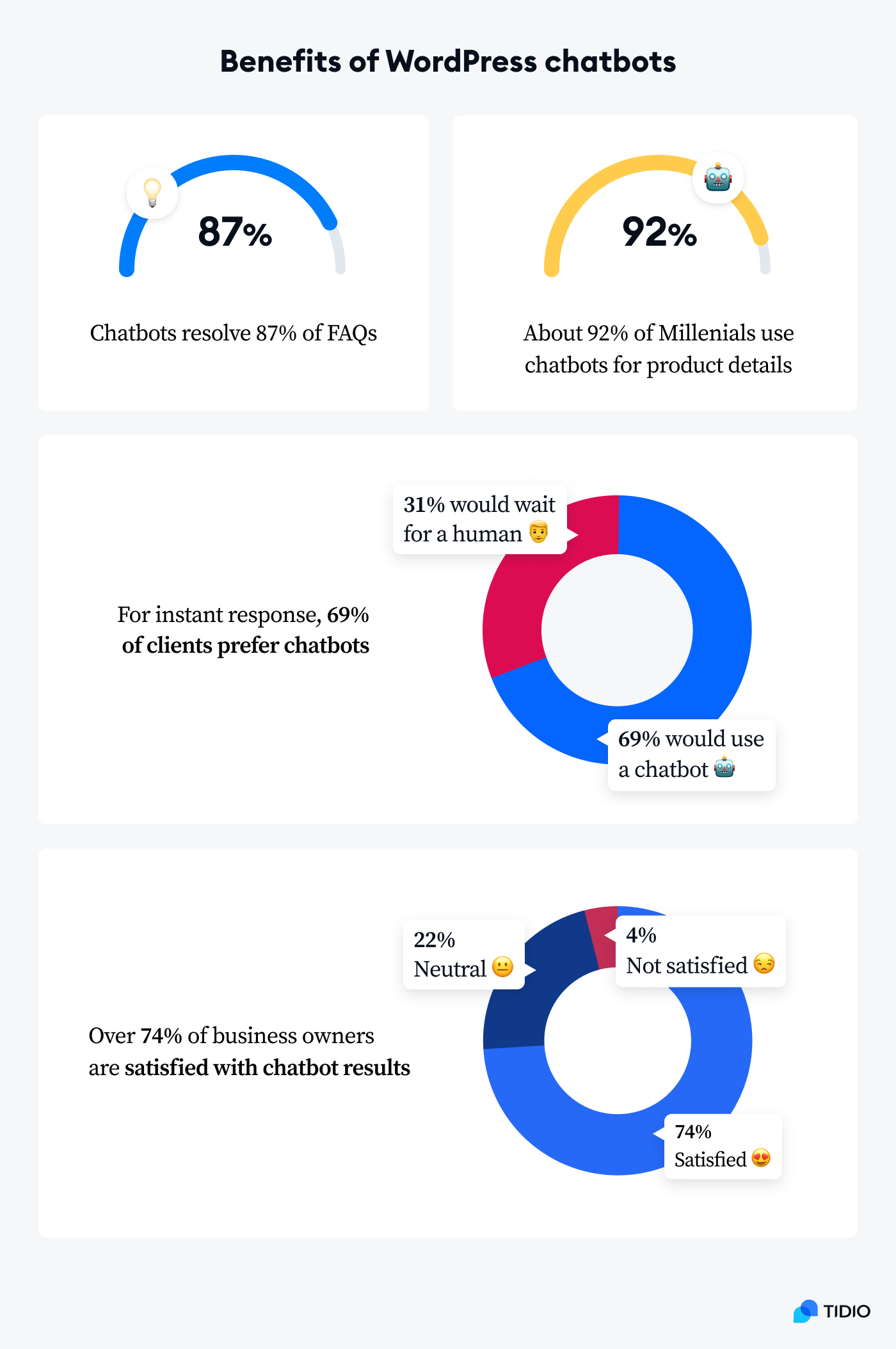 Help desk chatbots can effectively answer up to 87% of commonly asked customer service questions.
Make product research easier for customers
Over 92% of Millennial customers are interested in using a chatbot to get product details
Boost customer experience
About 69% of shoppers prefer to use chatbots in order to get instant responses.
Help to achieve business goals
As many as 74% of business owners are satisfied with the results of their chatbots.
Read more: Discover the biggest chatbot benefits for business owners and customers.
Okay—
Here comes the main part you came to this article for.
Check out this comparison table of the best WP chatbot plugins on the market for a quick view.
Let's go through each of these platforms and explore them more in-depth.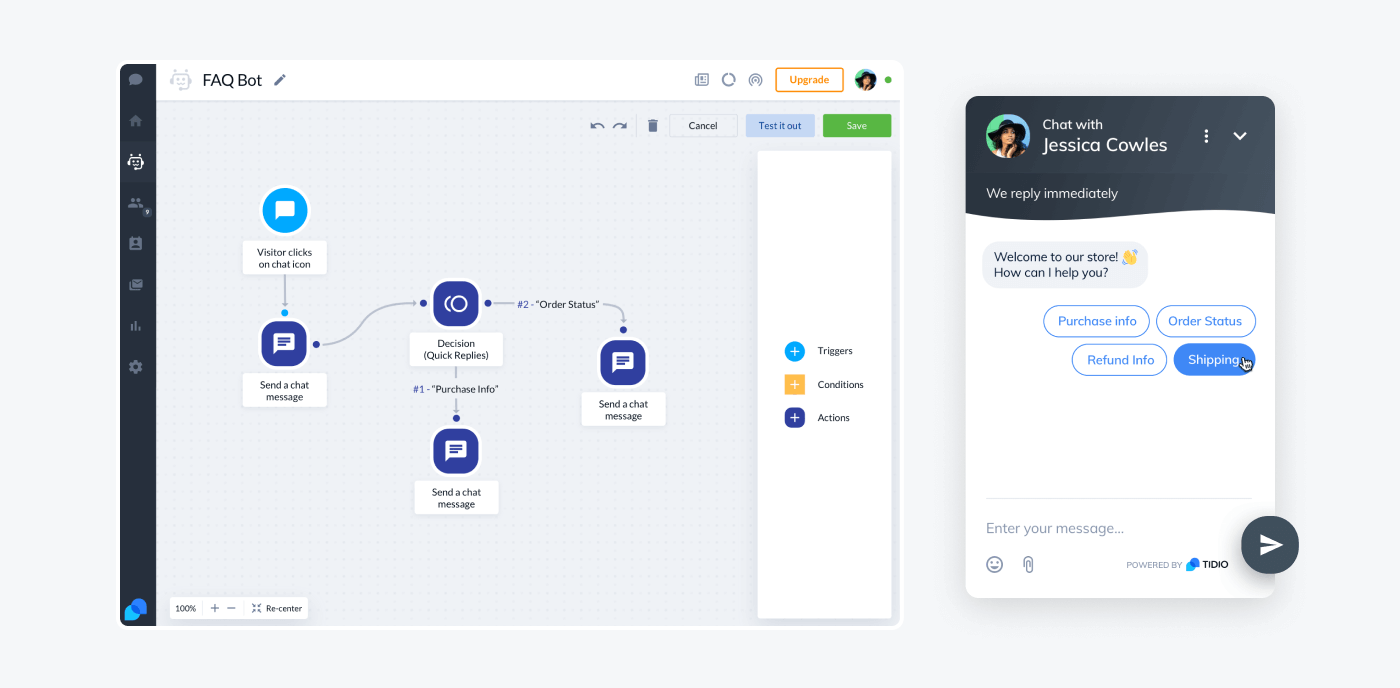 Ratings: 4.8/5 ⭐️ (355+ reviews)
It's always awkward to speak highly of your product in your own article. Regardless of how much you love the product and want to recommend it.
So, instead, let's keep it short and fall back on what our users say:
Tidio is easy to use, has a clean interface, and comes with numerous advanced features that serve a variety of purposes. It provides a customer experience solution that helps scale your customer service, marketing efforts, and much more.
But don't take our word for it! Check our reviews and test the software for yourself free of charge.
Main features:
Fast and easy-to-integrate WordPress chatbot
Over 27 chatbot templates for lead generation, customer support, and marketing
Simple, no-code chatbot builder software
Mobile app for Android and iOS
More than 16 chat triggers
Artificial intelligence (AI) and NLP chatbots
Free version available
Communicator ($19/mo/operator)
Chatbots ($39/mo)
Tidio+ (starting from $289/mo)
Read more: Discover how Pooch Bandana doubled sales within a week of using chatbots.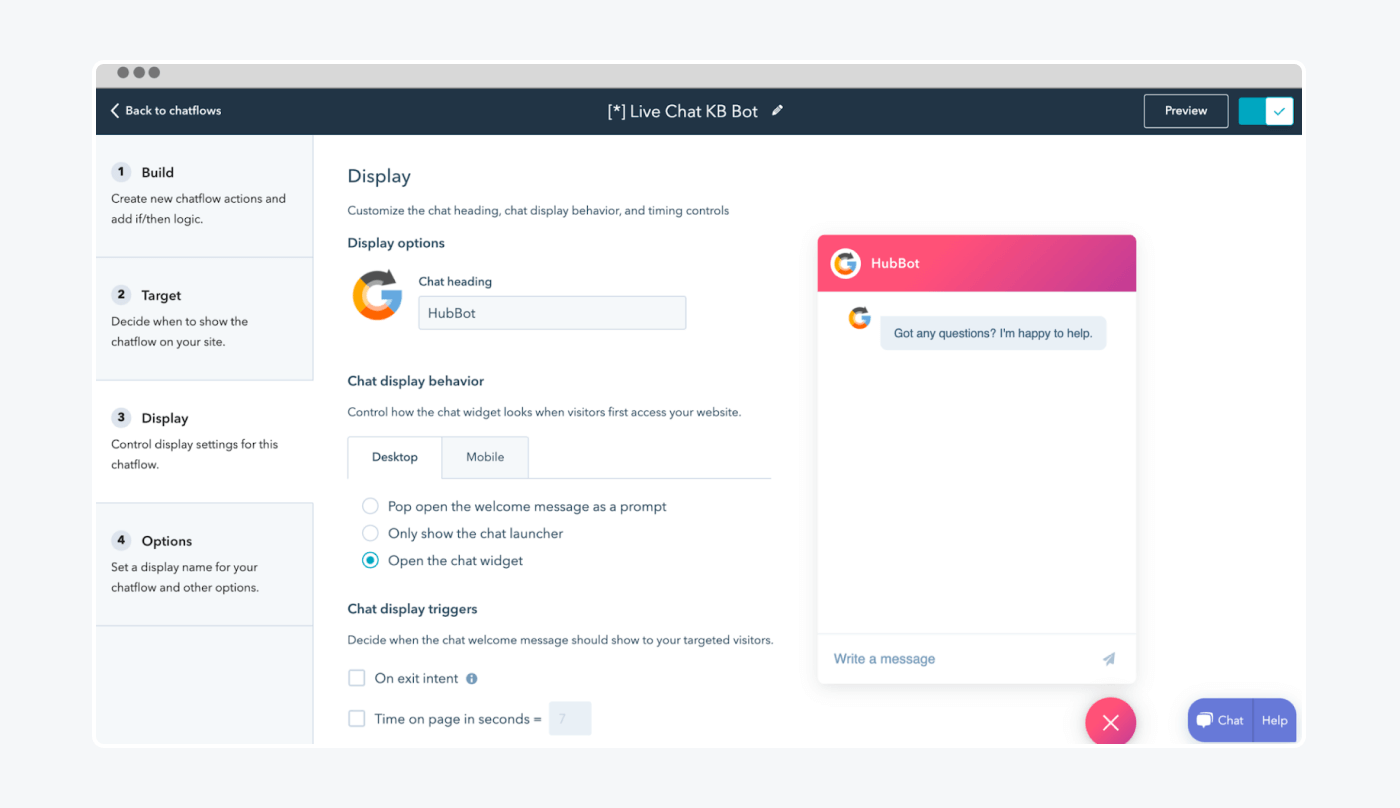 Ratings: 4.4/5 ⭐️ (185+ reviews)
This WordPress chatbot platform is an all-in-one tool for marketing, customer service, and sales. It includes a CRM system for managing contacts, pre-designed forms for lead generation, and a live chat feature for building customer relationships.
With WordPress integration, you can syn contacts' information to the HubSpot CRM seamlessly and manage your audience from there. You can also use the built-in analytics for traffic sources and more to continuously improve your website's performance. On top of that, HubSpot offers features for pipeline management, email marketing, reporting, and prospect tracking.
Pros:
Over 1030 integrations including Facebook and WooCommerce
Highly customizable chatbots
Built-in reporting and chatbot analytics
Cons:
Changelog documentation needs improvements and more frequent updates
Branding in the corner of the chatbot
Free plan available
Professional (Starts at $500/mo)
Enterprise (Starts at $1,200/mo)
CRM Suite Professional (Starts at $1,780.01/mo)
CRM Suite Enterprise (Starts at $4,999.99/mo)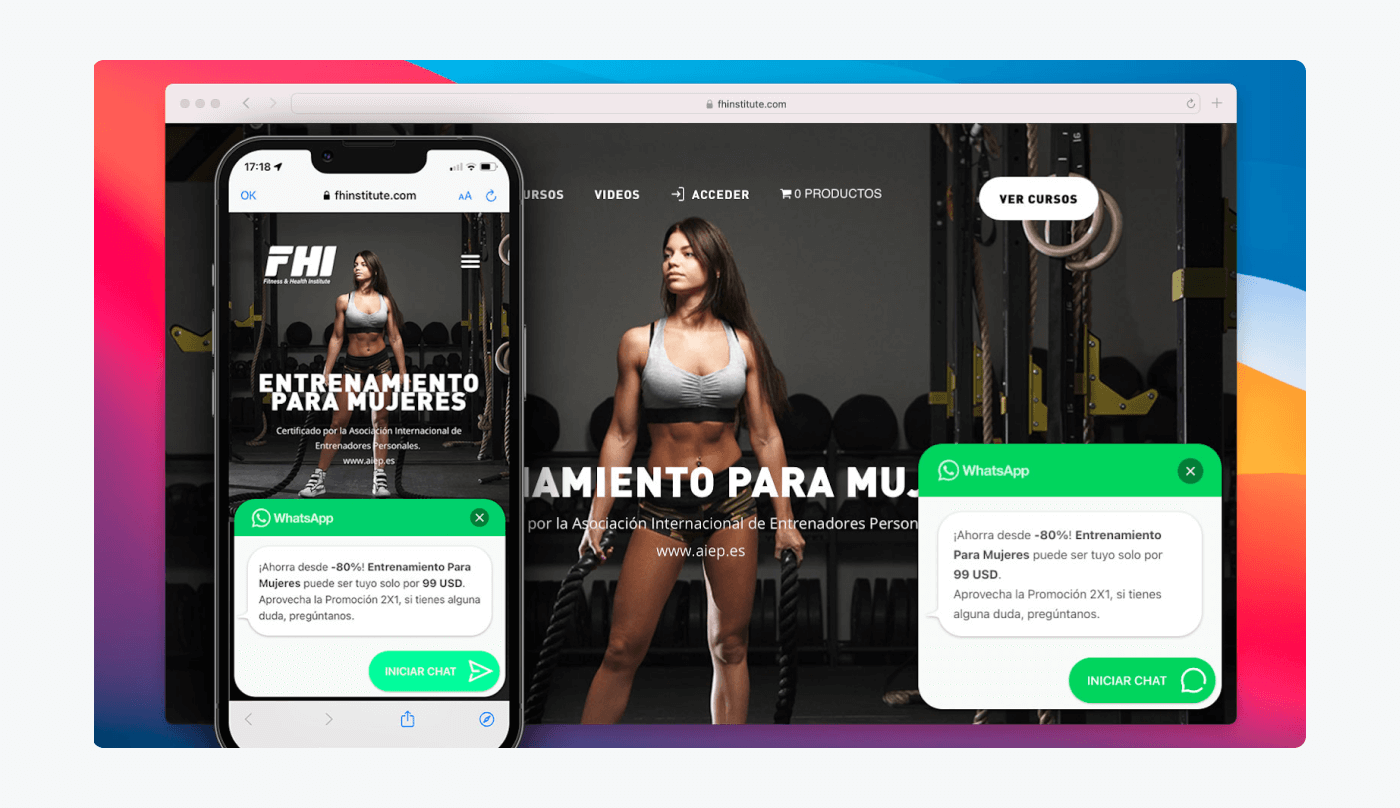 Ratings: 4.6/5 ⭐️ (150+ reviews)
Join.Chat is a WhatsApp WordPress chatting plugin that has an option to activate a chatbot. The bot's called Svachat, and it can answer all the FAQs. It includes a WhatsApp contact button, internal links in the bot's messages, and rule-based chatbots with options clients can choose from.
This free chatbot for WordPress websites comes as an add-on to a chatting plugin. There are pre-written questions and answers for conversation, and users reply with numbers to indicate their answers.
Pros:
QR code for WhatsApp chats
Beautiful design and interface
Highly customizable logo, profile picture, and more
Cons:
Clunky for desktop users and Firefox browser
Only works for WhatsApp
Free Forever plan available
Personal ($49/yr or $149/lifetime license)
Freelancer ($99/yr or $299/lifetime license)
Agency ($299/yr or $899/lifetime license)
Read more: Discover what a WhatsApp chatbot is and what are the best solutions available on the market.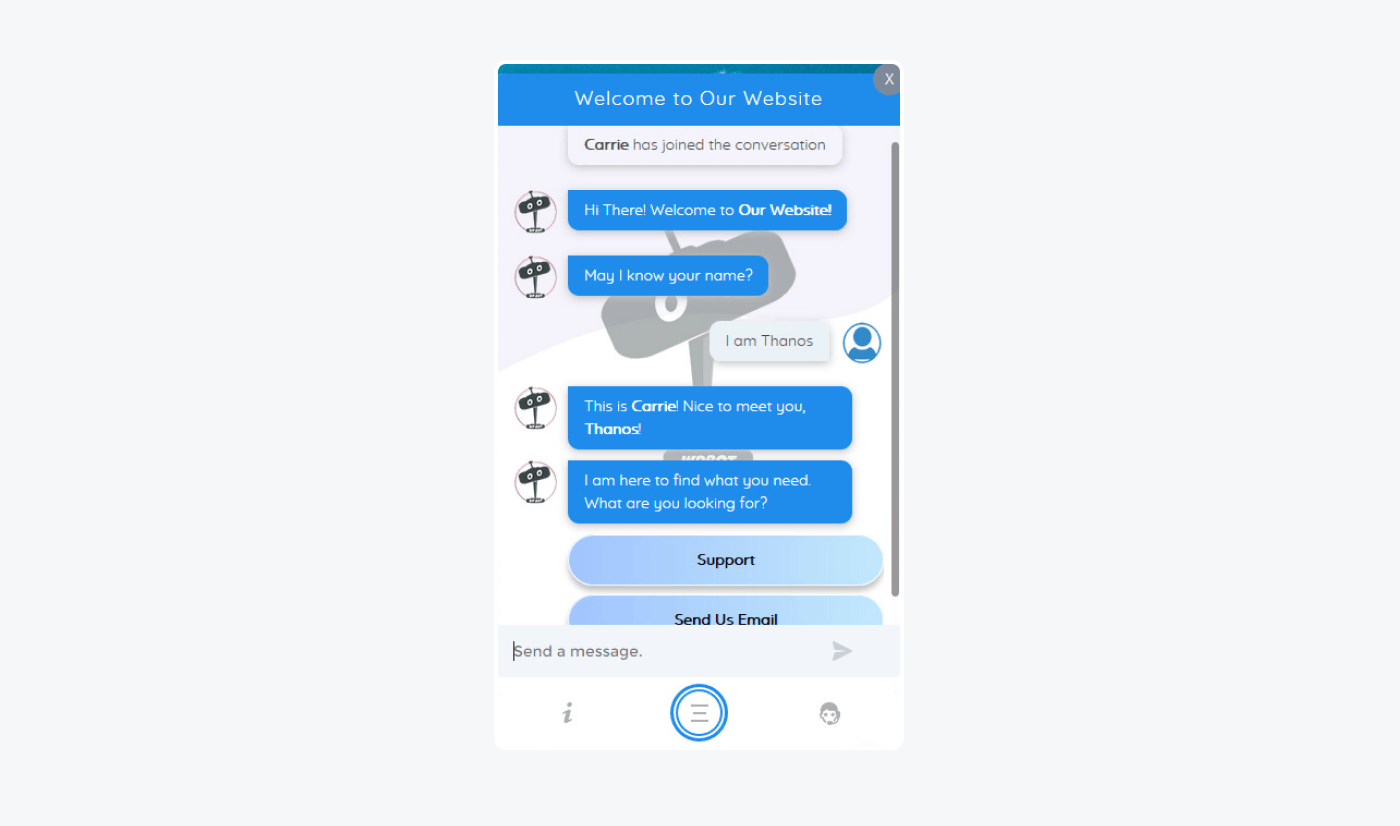 Ratings: 4.7/5 ⭐️ (70+ reviews)
Chatbot for WordPress is an easy-to-install, functional chatbot for online businesses. It has templates for lead generation, customer support, and more.
This WordPress chat plugin integrates with Google's Dialogflow and OpenAI GPT-3 (ChatGPT) to add artificial intelligence capabilities. If you need a button menu-driven mode or natural language processing technology or maybe a combination of both, this platform provides them all for your convenience.
Pros:
NLP chatbots available
Multiple integrations including Facebook Messenger
Multilingual bots available
Cons:
It takes a while to set the plugin up
Some reviewers say you have to pay for features before testing them out
Contact sales for pricing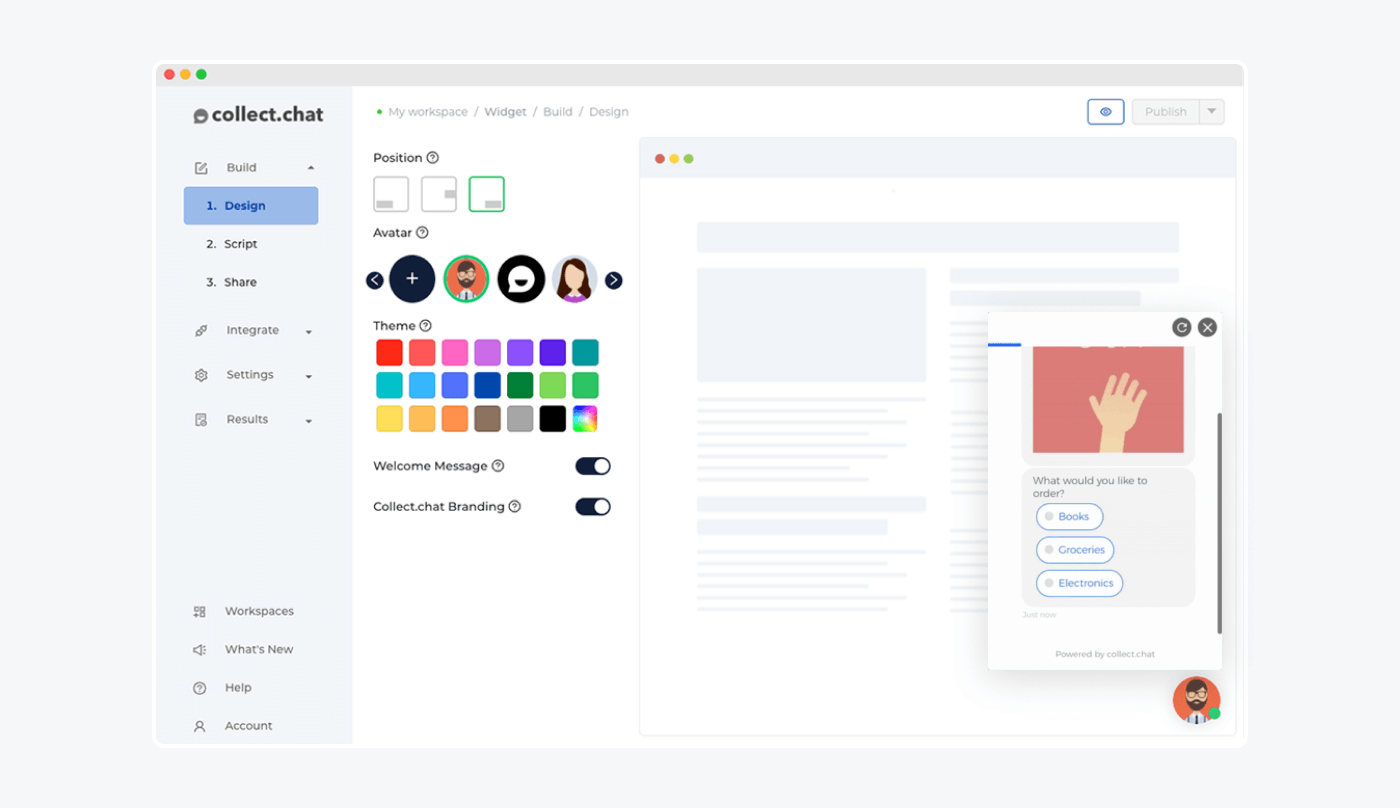 Ratings: 4.5/5 ⭐️ (30+ reviews)
This chat plugin for WordPress lets you choose from over 50 templates and enable your website visitors to set up appointments by providing them with a calendar. As customers choose dates, they will automatically get recorded into your Google Calendar.
Also, the plugin has email notifications of conversations and an intuitive chatbot builder with rich customization options. In addition, it provides reports with chatbot engagement and visitors' answers, so you can make smarter business decisions in the future.
Pros:
Highly scalable for growing businesses
Easy to set up and powerful to use
Helpful, 24/7 support available to users
Cons:
Limited customization of design and branding of the WordPress chat widget
Only rule-based chatbots available
Free plan available
Lite ($24/mo)
Standard ($49/mo)
Plus ($99/mo)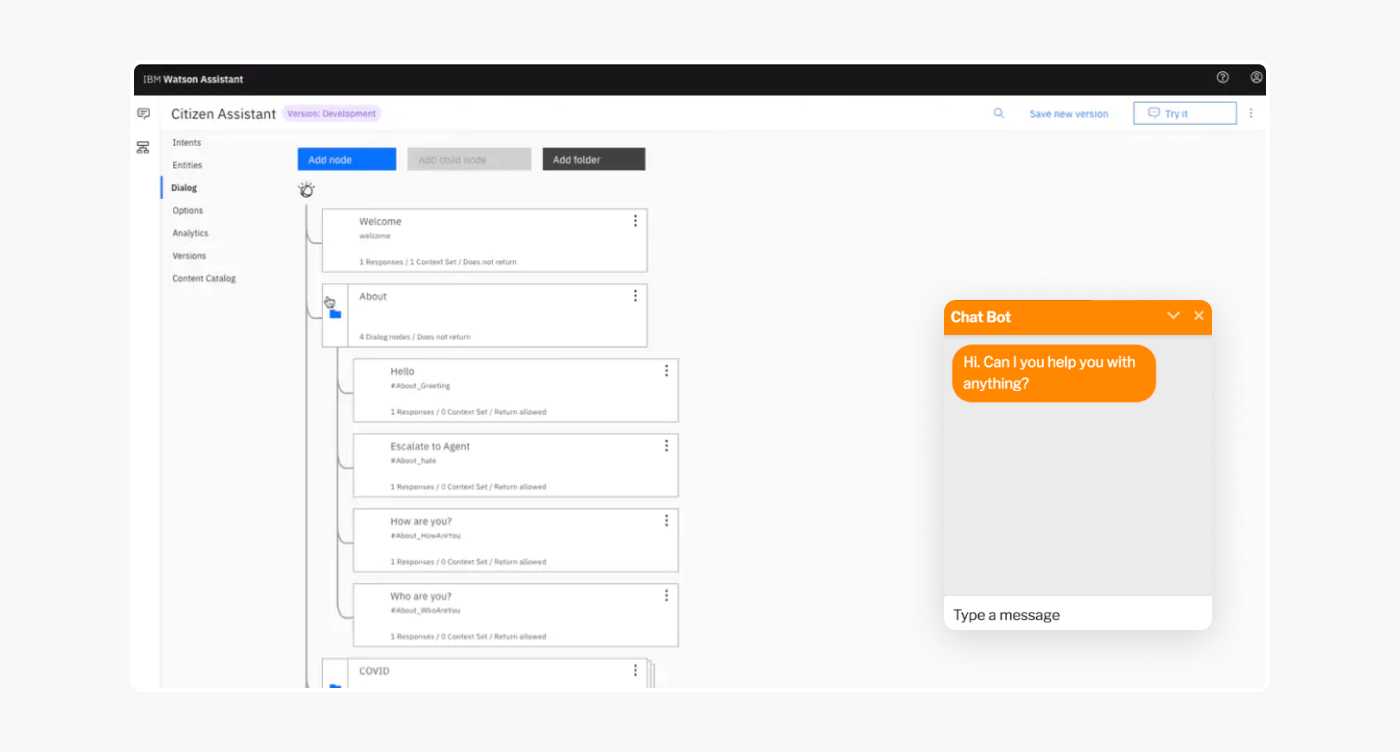 Ratings: 4.6/5 ⭐️ (20+ reviews)
This is one of the best chatbots for WordPress that utilizes IBM's Watson Assistant technology to create and use virtual shopping assistants with artificial intelligence. It helps to create rich messages with clickable responses, multimedia, rich customization, and language recognition capabilities.
You can use a free course provided by the IBM to effectively train the advanced AI technology and deploy chatbots on their cloud. This WordPress bot also lets you use the customer's account data, like their name, in the chatbot dialog for better personalization.
Pros:
Very flexible system
Collaborating with teammates on the collected data
Speech-to-text technology available
Cons:
Only available in English at the moment
Complex for beginners to get started and use automation flows
Free Lite plan
Plus (Starting at $140/month)
Enterprise → Custom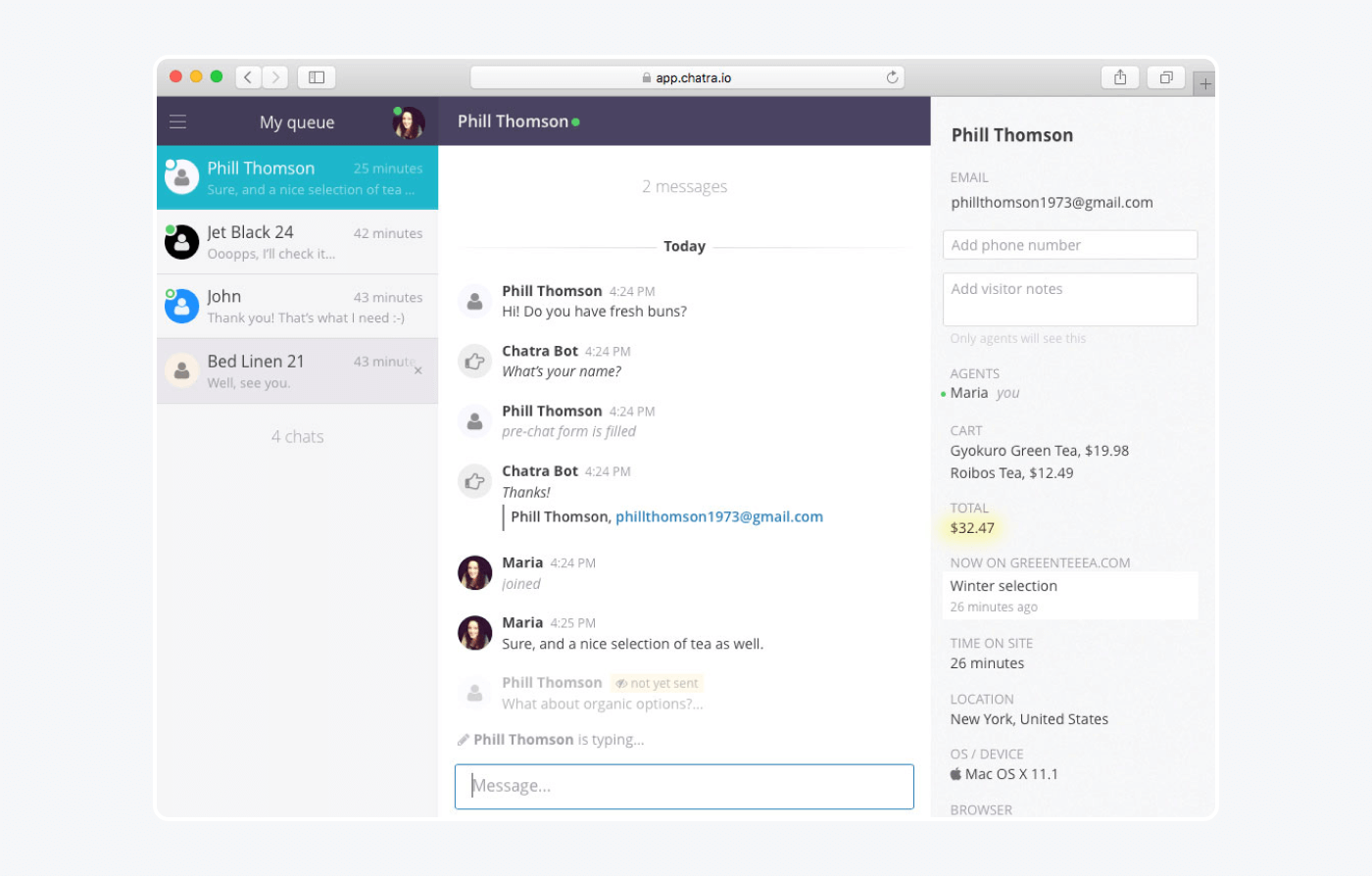 Ratings: 5/5 ⭐️ (10+ reviews)
Chatra is a WordPress chatbot designed to help with sales. It's a part of Chatra's multichannel marketing tool and provides templates to automate your lead generation strategy and simple support tasks like FAQs.
This chatbot WordPress plugin comes with customizable chatbot templates to generate leads, provide basic support, and assist with completing the checkout process. It also offers exit intent messages to slash your abandoned cart rates.
Pros:
Live view of visitors and their carts
Simple and intuitive design
Customizable chatbot templates
Cons:
Rarely any updates and new features
Order updates only available on live chat with an operator looking them up
Free version available
Essential ($21/agent/mo)
Pro ($29/agent/mo)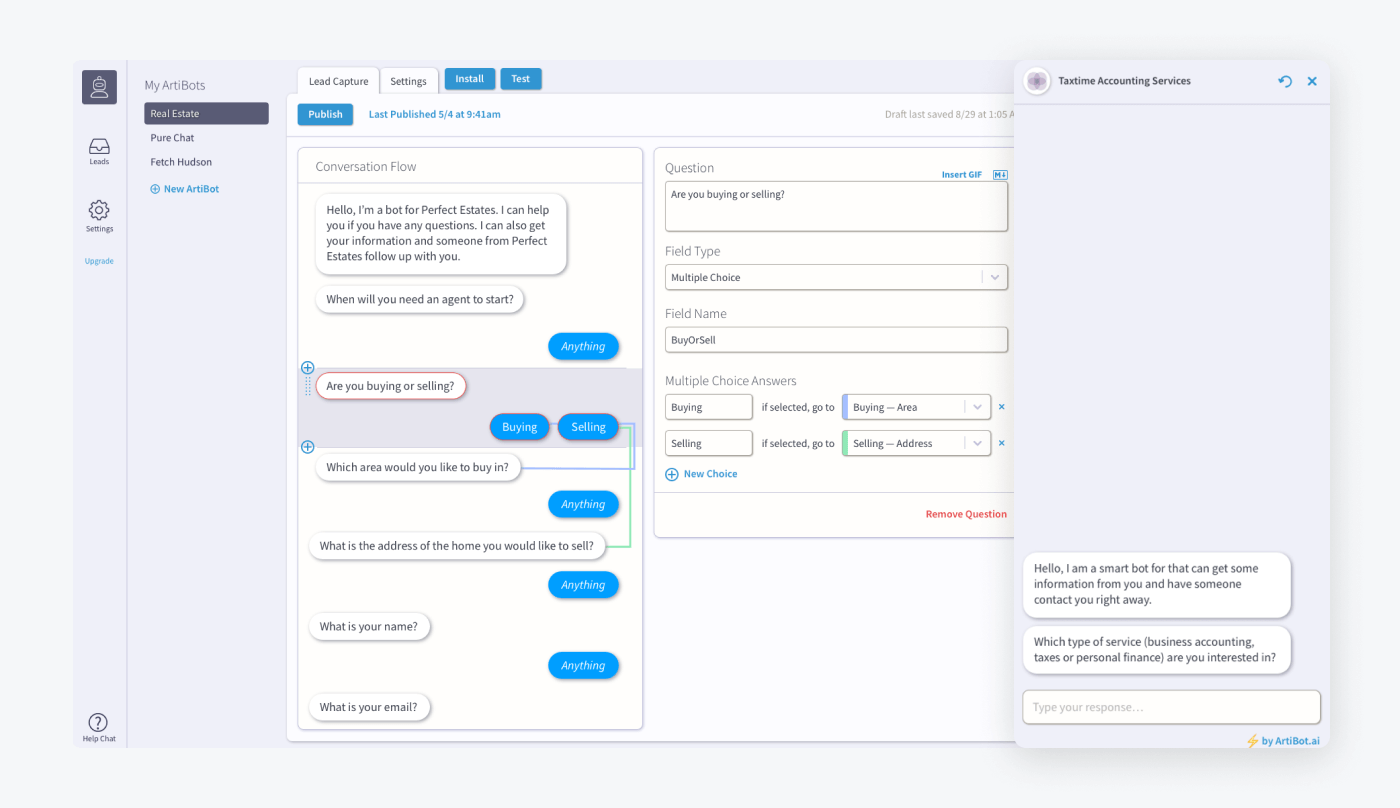 Ratings: 4.8/5 ⭐️ (6+ reviews)
ArtiBot helps you get more leads, schedule appointments, and even collect payments. This WP-chatbot provides conversational flows with field validation to recognize numbers, dates, etc.
You can connect your bot to the Google Calendar and offer booking slots to visitors. This will give more power to your clients and make scheduling appointments much more convenient. You can also connect a payment processor such as Stripe, so your customers can pay for the products straight through the bot.
Pros:
Chatbot APIs available for more functionality
More than 20 ready-to-use chatbot templates
In-bot payments available
Cons:
Better documentation for troubleshooting problems needed
Some reviewers say that the system doesn't save conversations after they're done
Free version available
Pro ($19/mo)
Read more: Learn all you need to know about finance chatbots and choose the best one for your company.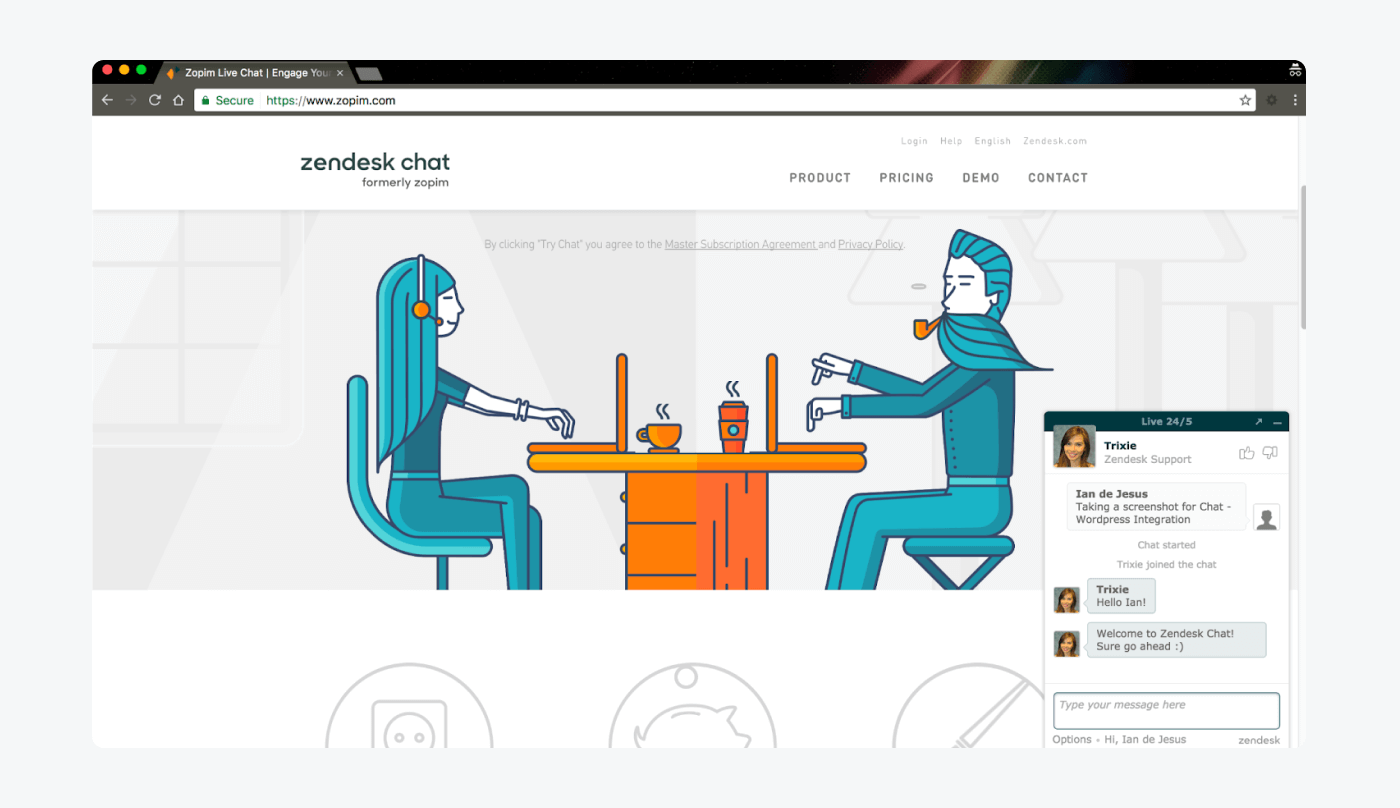 Ratings: 4/5 ⭐️ (25+ reviews)
This WordPress AI chat plugin helps businesses build connections with customers and increase sales through conversational flows. It enables you to answer visitors' questions in real time and provide 24/7 support.
You can use the bot in over 40 different languages and provide a higher level of personalization. It also contains advanced analytics and reporting dashboards for monitoring visitor usage patterns, flows, and more.
Pros:
Groups for tickets based on issue type, reporting options, etc.
Extensive ticketing system
Helpful knowledge base and community forums
Cons:
Some reviewers say that the interface looks outdated and it's not intuitive
Limited customization, especially when it comes to inserting an HTML code and manually sending surveys
Foundational support only (starting at $19/mo)
Suite Team ($49/agent/mo)
Suite Growth ($79/agent/mo)
Suite Professional ($99/agent/mo)
Suite Enterprise ($150/agent/mo)
Additional enterprise-ready plans (from $215/agent/mo)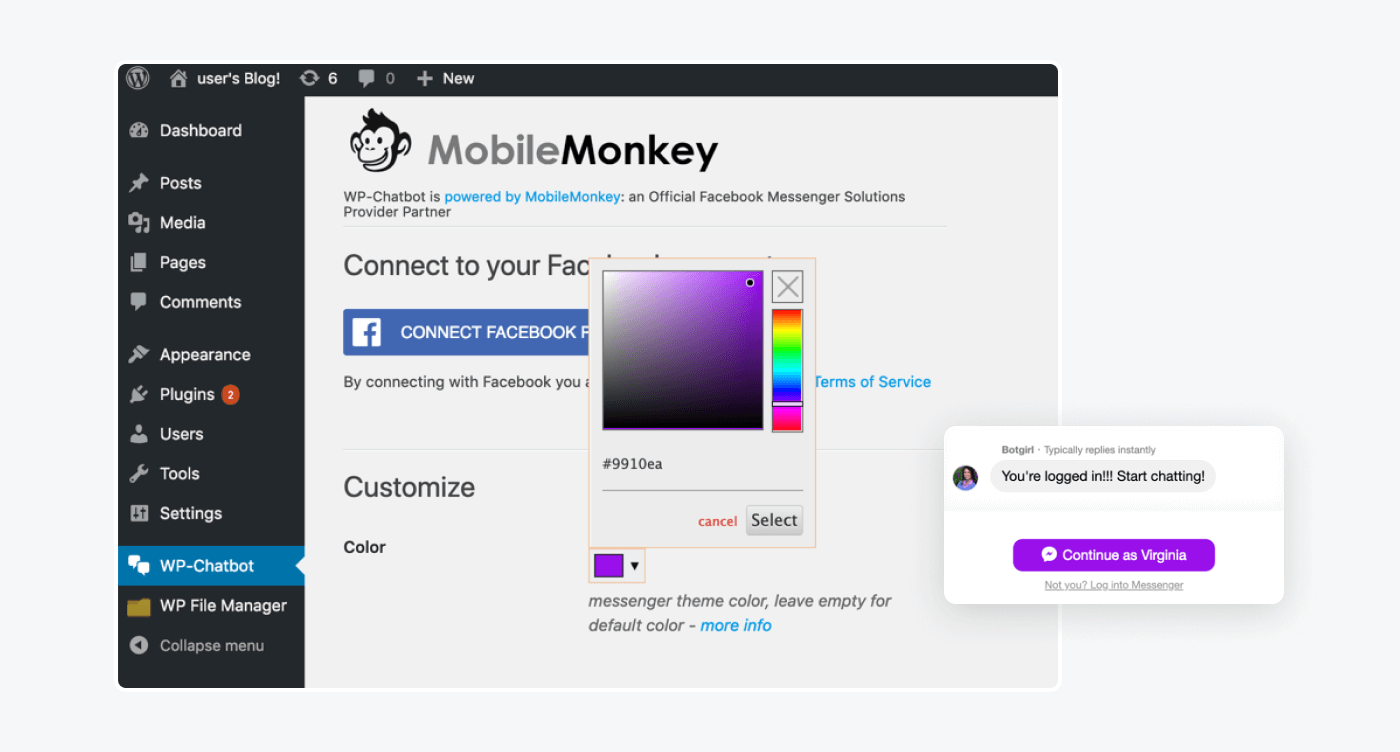 Ratings: 3.9/5 ⭐️ (50+ reviews)
This is a great option for small businesses that want to stay in touch with their customers on social media. You can use a shared inbox to receive customers' messages from a Facebook page and the website chatbot widget. This way, you'll never miss a sales opportunity or a chance to connect with potential clients ever again.
With this WordPress autoresponder plugin, you can share marketing messages, answer FAQs, and reach more customers automatically. This WP chat lets you customize the plugin and add it to multiple messaging platforms to provide an omnichannel customer experience.
Pros:
Easy to use interface
Quick and knowledgeable support team
Lead capturing features
Cons:
Some users say it doesn't seem to work after the recent updates
Difficult to configure and setup
Free version available
MobileMonkey Startup (Starting at $119/mo)
MobileMonkey Team (Starting at $299/mo)
InstaChamp Platinum ($19/month)
Read more: Discover the best chatbot platforms available on the market with detailed reviews of each one.
Before we move on, we thought it might be good to mention this year's hot topic—
ChatGPT WordPress plugin
ChatGPT is a hot topic this year. Expanding the lines of what is possible and what we can do with technology, Open AI can be used for a variety of tasks. These include having a conversation with the user, creating long pieces of content, writing code, and much more.
So, how can you use this technology with WordPress?
Well—you can add plugins to your website that use the GPT-3 technology. These can generate text for your pages, chat with your visitors, design forms, etc.
Two main ChatGPT WordPress plugins are:
AI Engine: ChatGPT Chatbot, GPT Content Generator, Custom Playground & Features
GPT AI Power: Complete AI Pack
But using add-ons is not enough for some people. They want to design their own plugins for WordPress and ChatGPT is the easiest way to do it. In fact, you don't even need to know how to code as the technology will do it for you.
How to add a chatbot to a WordPress website?
Since you now know which chatbots are the best for WP websites, it's time to briefly explain how you can incorporate an AI chatbot plugin for WordPress to your site.
Step 1: Add Tidio WordPress chatbot to your site
Let's start by finding the Tidio WordPress plugin. You can do this by simply typing Tidio in the Plugins menu.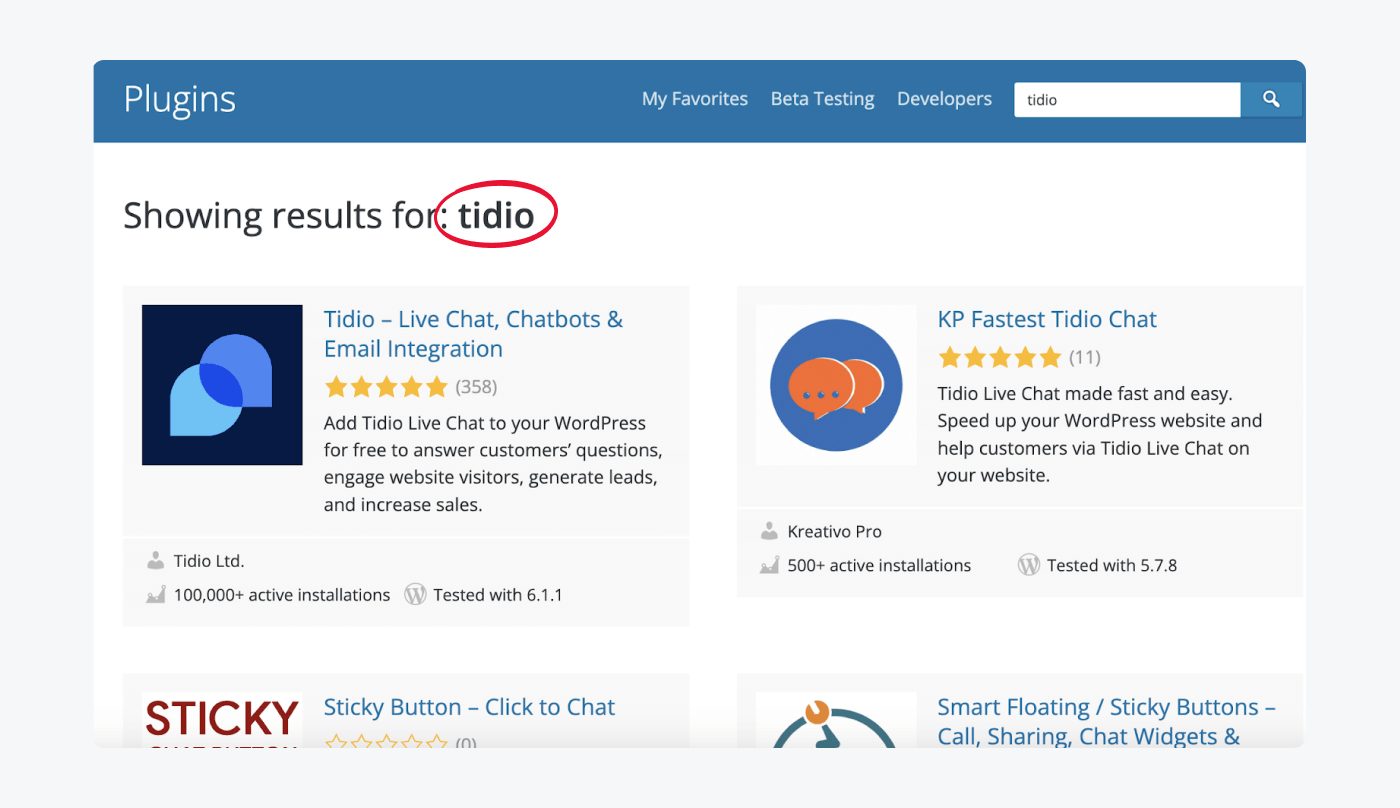 Read more: Learn how to install Tidio on WordPress in more detail.
Step 2: Create a free account and choose a chatbot
Next, you should activate the bot plugin, and then you'll be prompted to create a free account. This is quite simple as you only need to input your email and make up a password to do that.
Once you're done, go to the Chatbots section (located in the main menu to your left) inside the Tidio dashboard. Here you can customize your bots and match them to your needs.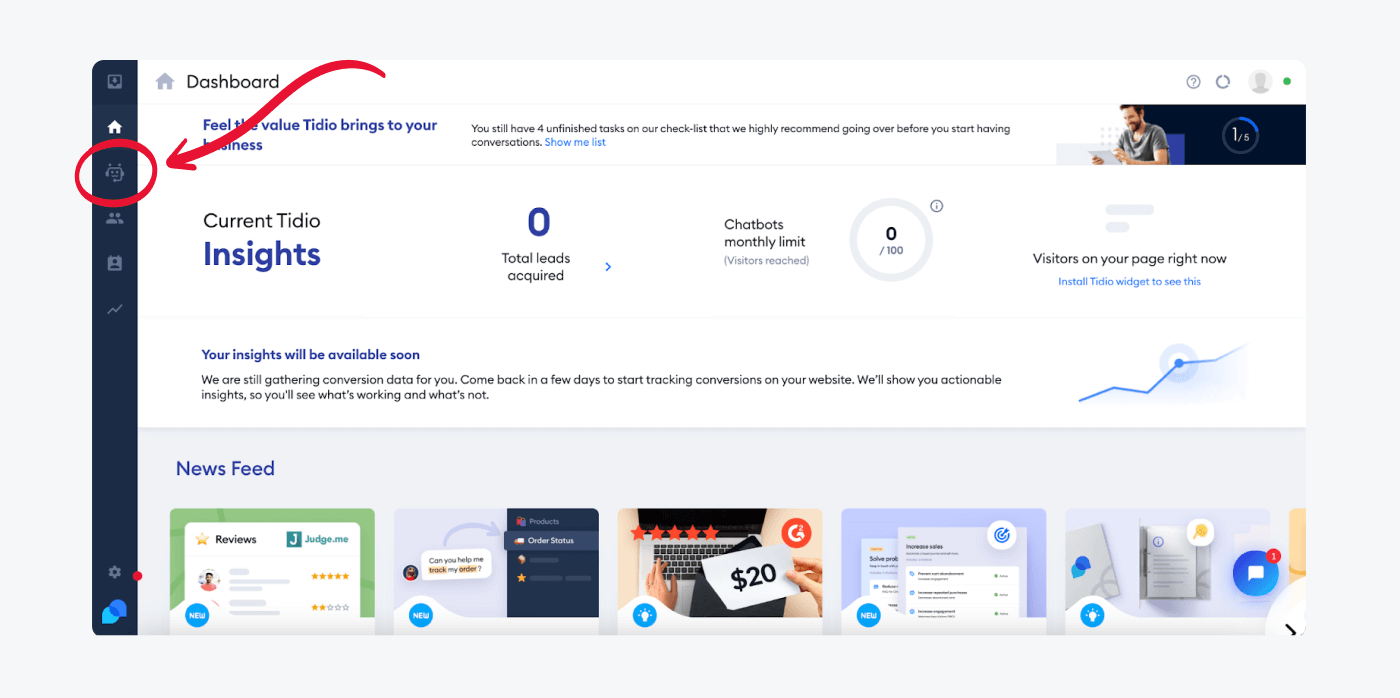 Step 3: Customize and activate your WordPress AI chatbot
You can make bots from scratch or customize the chatbot templates that are already available. For example, if you need a chatbot to send welcome messages to your customers, you can use the Proactive Welcome Message template:
There's a drag-and-drop design, so you can easily build your own chatbot. You can also edit the text however you like to create chatbot responses that match your online store's brand voice. Also, you can add GIFs, emojis, and images to the chats for better user engagement.
Here's a quick video on how to make a WordPress chatbot with Tidio.
Read more: Learn how to create a chatbot from scratch and how to add chat to your website.
Main features of WP chatbot to look out for
You undoubtedly want to choose the best available chatbot for your WordPress site. And to do that, you should ensure that the provider offers the latest technology, extensive functionality, and great onboarding support, including tutorials. You should also pay attention to the features that come with each platform.
The main chatbot features are:
Artificial intelligence technology
Machine learning and Natural language Processing help the chatbot understand the user's intent and learn from previous conversations to improve its future responses. This will ensure the customer conversations with your brand feel more human even if they're handled by a bot.
Reports and analytics
These will help you keep an eye on the chatbot's performance and improve it quickly. You'll be able to see the areas in which the bot needs improvements and which ones are performing well.
Feedback collection
Let your shoppers leave feedback about your products and customer service using the bot. This way, you'll boost the reviews' collection, make the visitors feel valued, and improve your brand image.
Summary
And that's a wrap!
But, before you leave, let's quickly go through the main highlights.
WordPress chatbot helps businesses achieve their business goals, improve customer service, boost the shopping experience, and increase sales.
The top plugins are:
Tidio
HubSpot
Join.chat
Chatbot for WordPress
Collect.chat
IBM Watson
Chatra
ArtiBot
Zendesk
WP-Chatbot for Messenger
You can also use ChatGPT for WordPress. This technology can help you write content for your pages, chat with visitors, and even create your own plugins.
Remember to look for functionalities that are important for your unique business needs. Some of the main features you should keep an eye out for are AI capabilities, reports, analytics, feedback collection, and great customer support during onboarding.
So, go ahead and start your journey with WordPress chatbots today!
FAQs
How to embed the Facebook Messenger chatbot on WordPress?
To embed a Facebook Messenger widget on your WP website, follow these simple steps:
1. Log in to your Facebook account on a browser
2. Ensure you're the administrator of the FB page
3. Go to the WordPress Plugins menu
4. Choose Add new
5. Seach for Facebook Chat Plugin
6. Click Install now on the plugin
7. Select Activate
8. Edit and customize the chat plugin 
9. Complete your setup
Does WordPress have a chatbot?
WordPress doesn't provide a chatbot but you can add that functionality to your website with a plugin. 
What is the best chatbot for WordPress?
Three of the best WordPress chat plugins are Tidio, HubSpot, and Join.Chat. 
Is WP chatbot free?
Many providers of WordPress chatbots provide a free version of their software. 
How do I add a chatbot to my WordPress site for free?
To add a chatbot to your WordPress website, follow these simple steps:
1. Log in to your WordPress account
2. Go to the Plugins menu
3. Search for chatbot
4. Click Install now on your desired chatbot plugin
5. Choose Activate
6. Go to the provider's website and sign up
7. Edit and customize the WP chatbot plugin
Can you make WordPress interactive?
Yes, you can make your WordPress site interactive by adding a chatbot to it. The bot will chat with your visitors which will help engage them and improve their user experience.