Understand customer behavior with Tidio analytics
Keep track of the data that matters to your business. Monitor your team's performance and oversee your workflows. Improve your processes with actionable insights.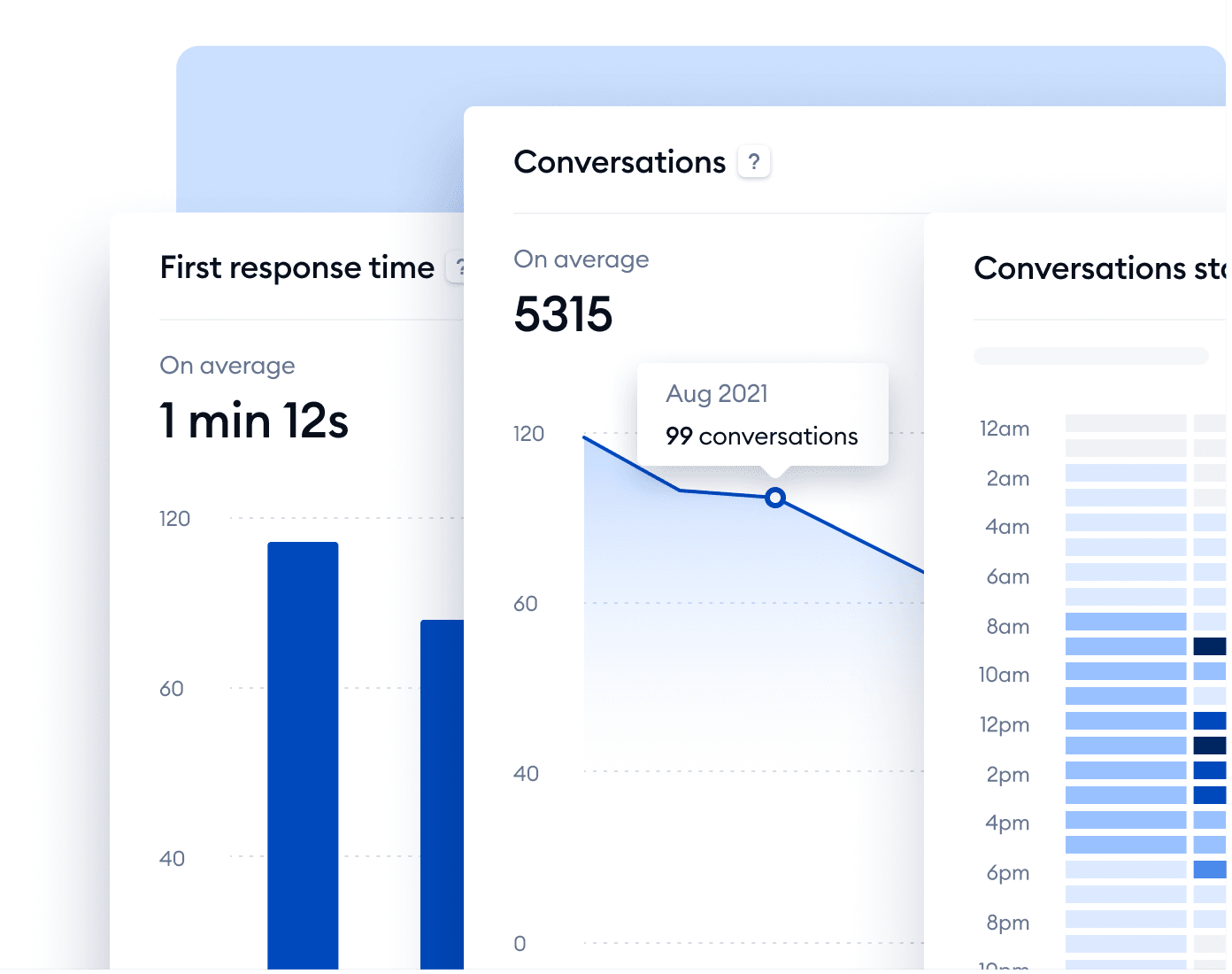 They are talking about us!
Improve your conversations and boost customer experience with data
Optimize your chat flows
Check how many new conversations you have in a specific timeframe. See when customers reach out and discover when your agents are busy.
Improve your team's response times with efficient scheduling to exceed your customers' expectations.
Speed up your response times
Help your team miss fewer conversations
See how many of your customers leave without a response from your team.
Compare the total number of conversations missed to conversations started and review how long it takes to respond to new customer messages so you can improve your workflows and increase customer satisfaction.
Increase customer satisfaction
Improve user engagement
Understand how your audience interacts with your automated chat flows. Analyze your chatbot nodes to see if users are satisfied and advance through your selling scenarios.
Fix potential bottlenecks to improve user engagement and increase your conversion rate.
Increase your conversions
Oversee your team with ease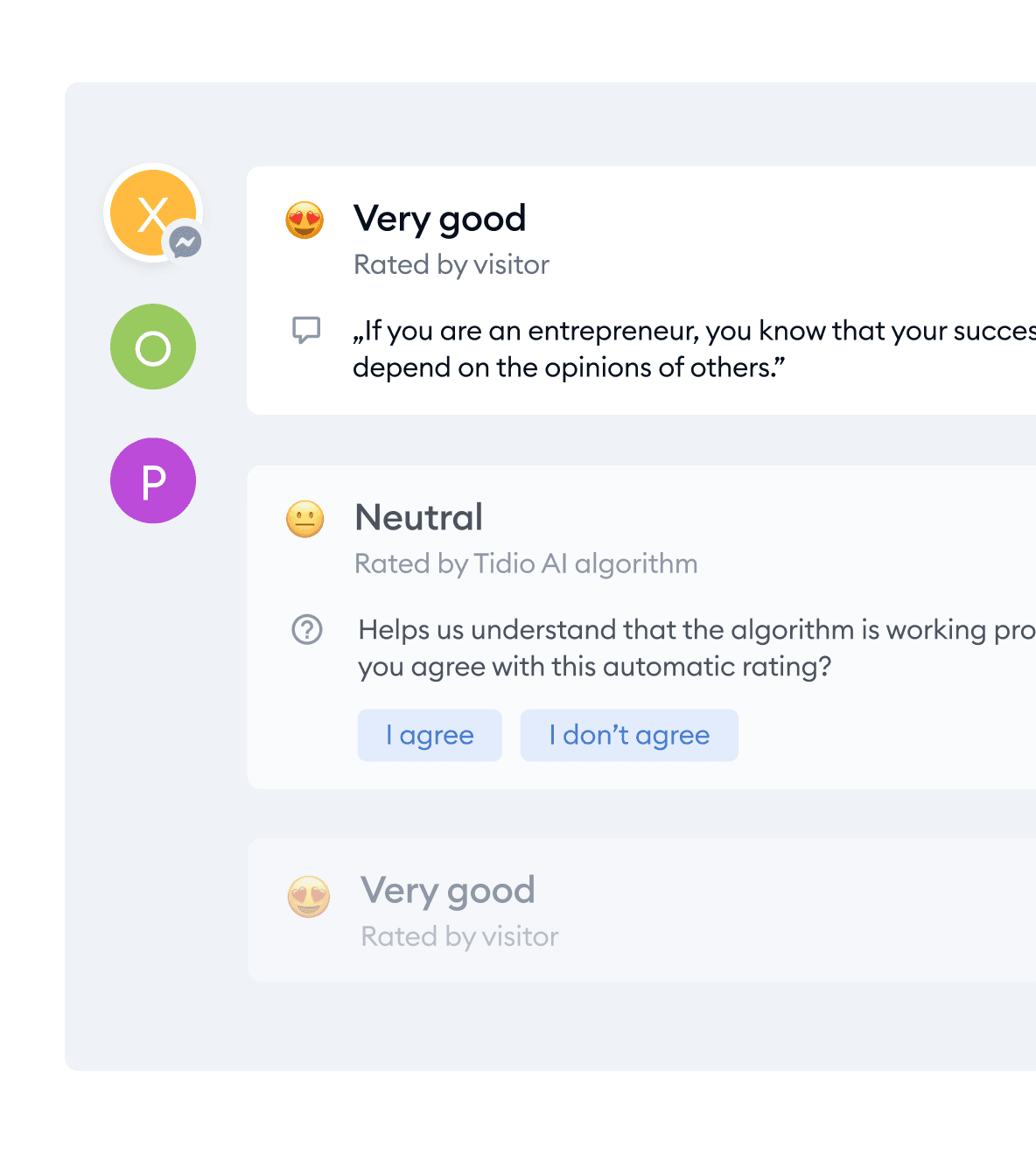 See who is working on what
Check how many open conversations your agents handle at once so you can distribute the workload and increase your team's efficiency.
Detect potential issues early on
Monitor how long it takes to solve an issue. Correlate that with your team's capacity to improve your workflows.
Offer better feedback
Review what each agent works on. Use customer ratings and individual statistics to offer feedback and boost your team's motivation.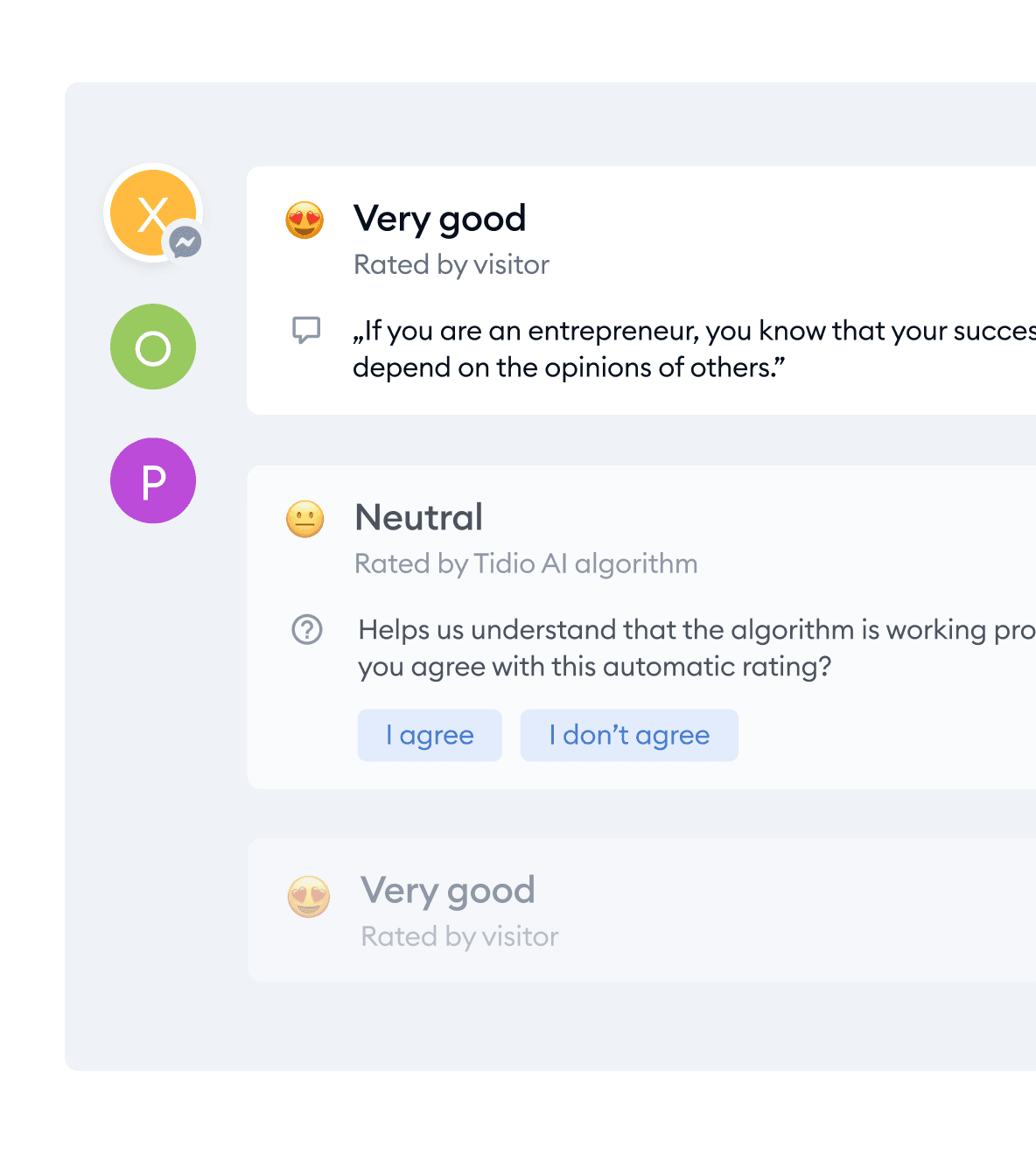 Get actionable insights from your data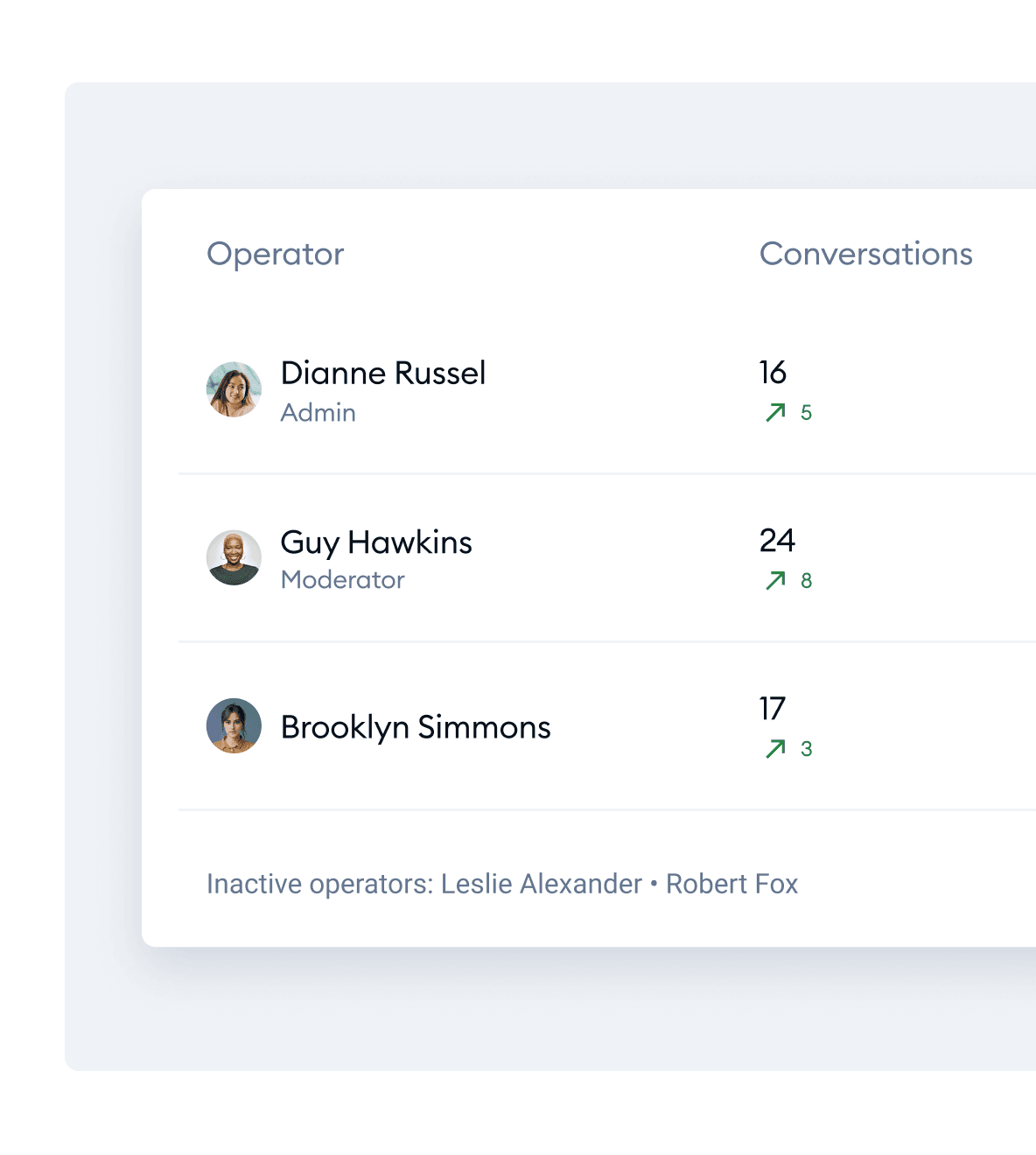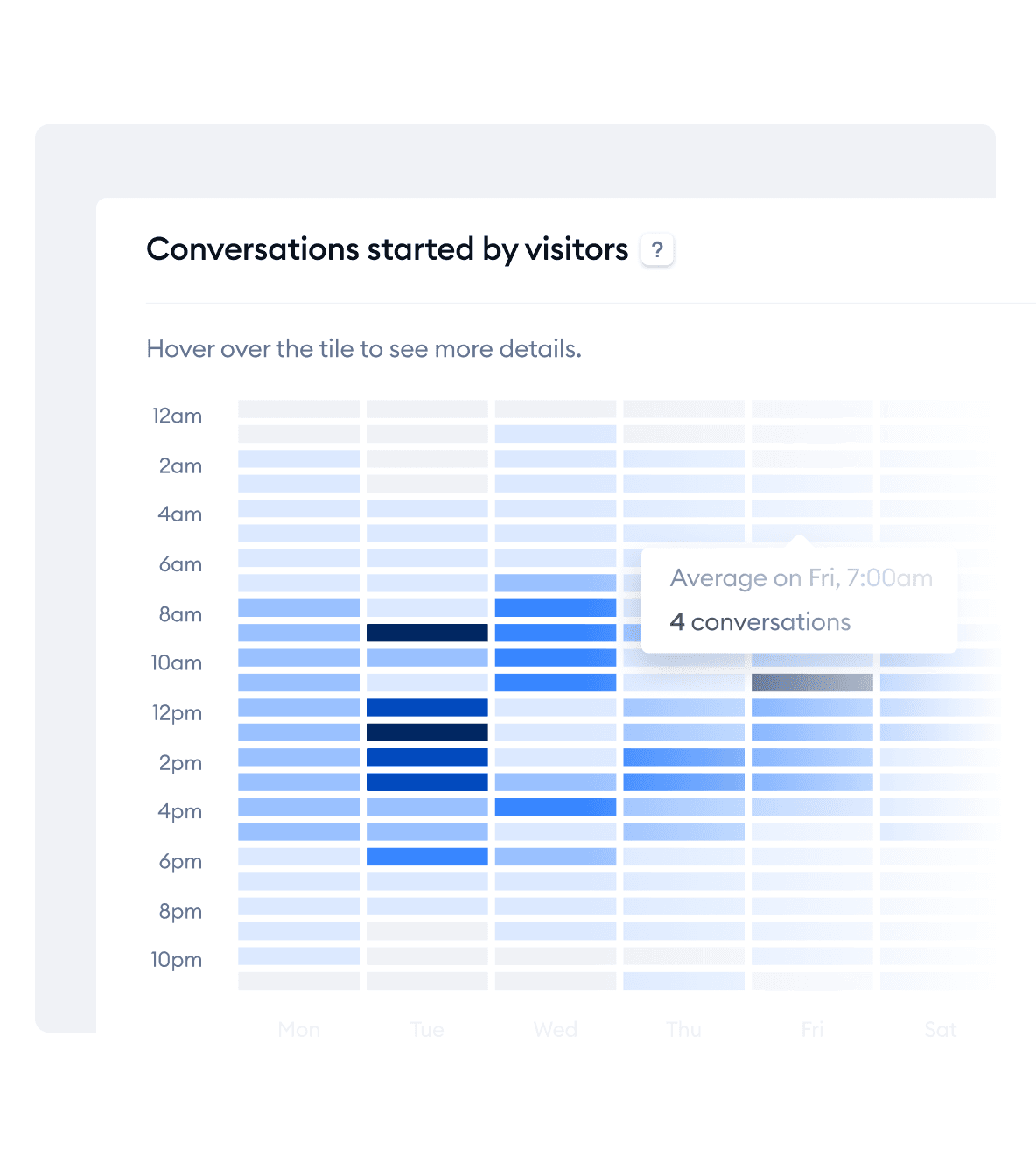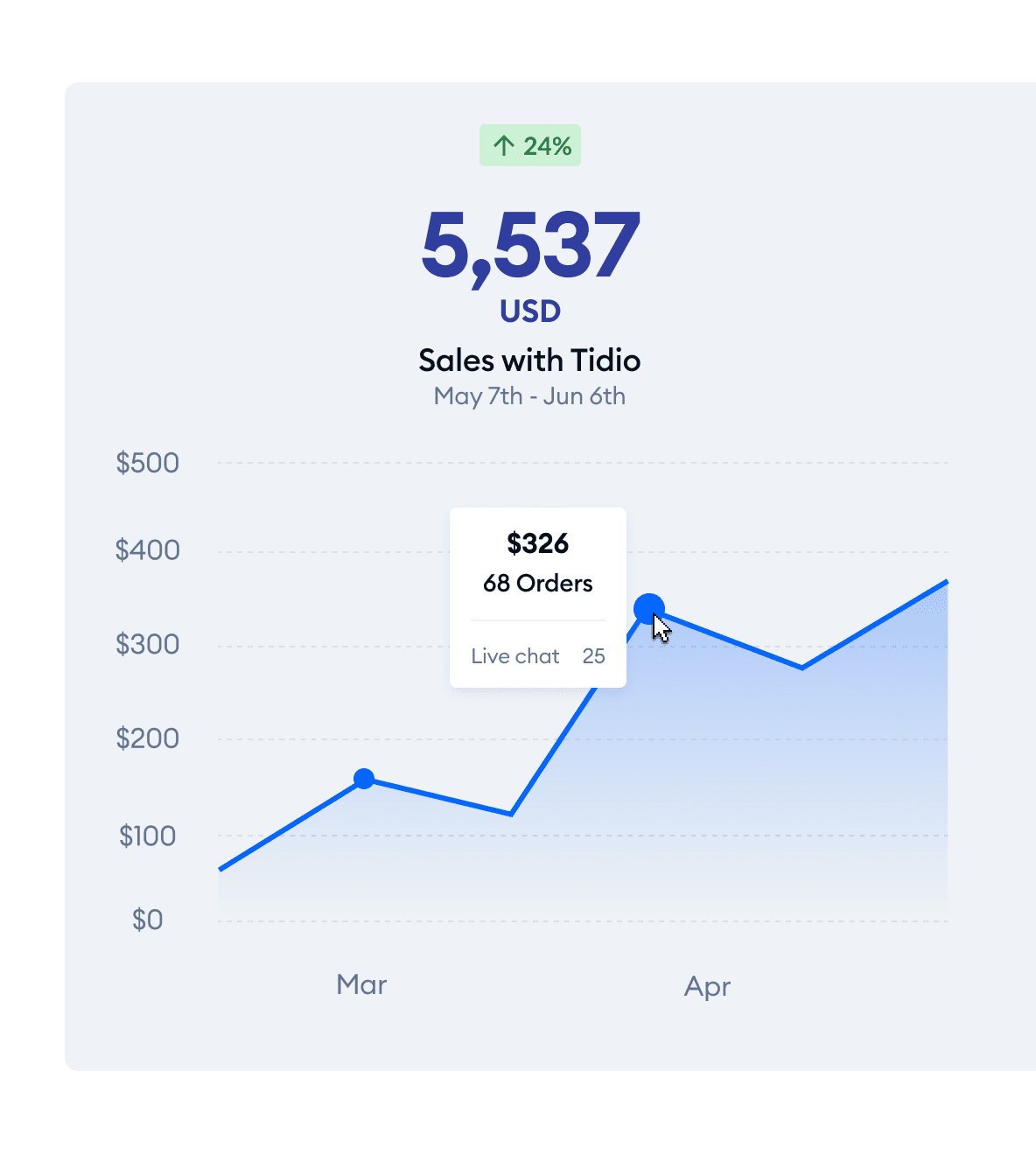 Find out who needs help
See how many messages your agents handle at any time and identify operators who are struggling to distribute their workload and control the queue.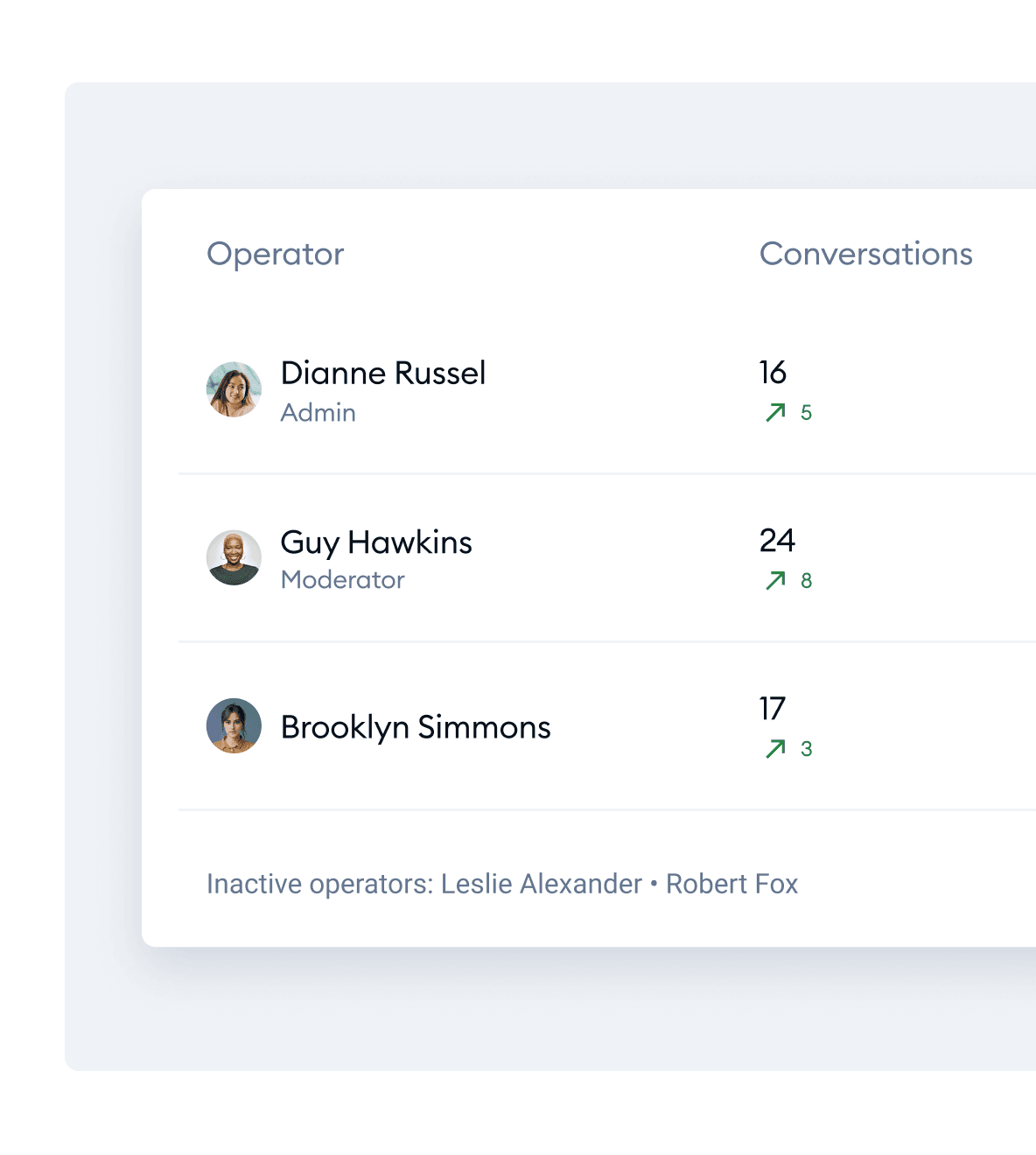 Understand when your customers are most active
Find out which dates bring the most customers. Introduce strategies to improve performance and offer stellar service during peak demand.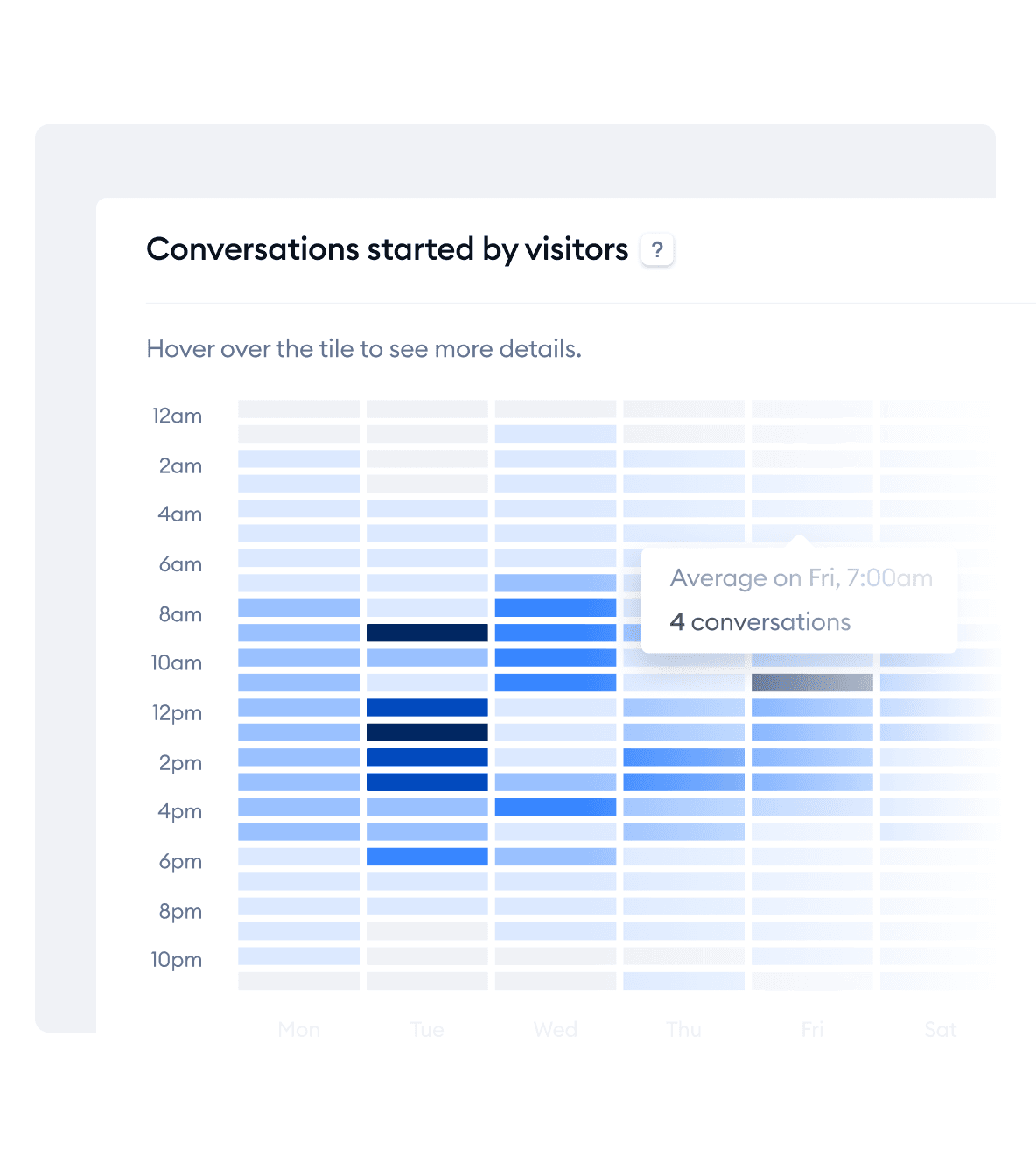 Oversee your sales funnels
Review what each agent works on. Use customer ratings and individual statistics to offer feedback and boost your team's motivation.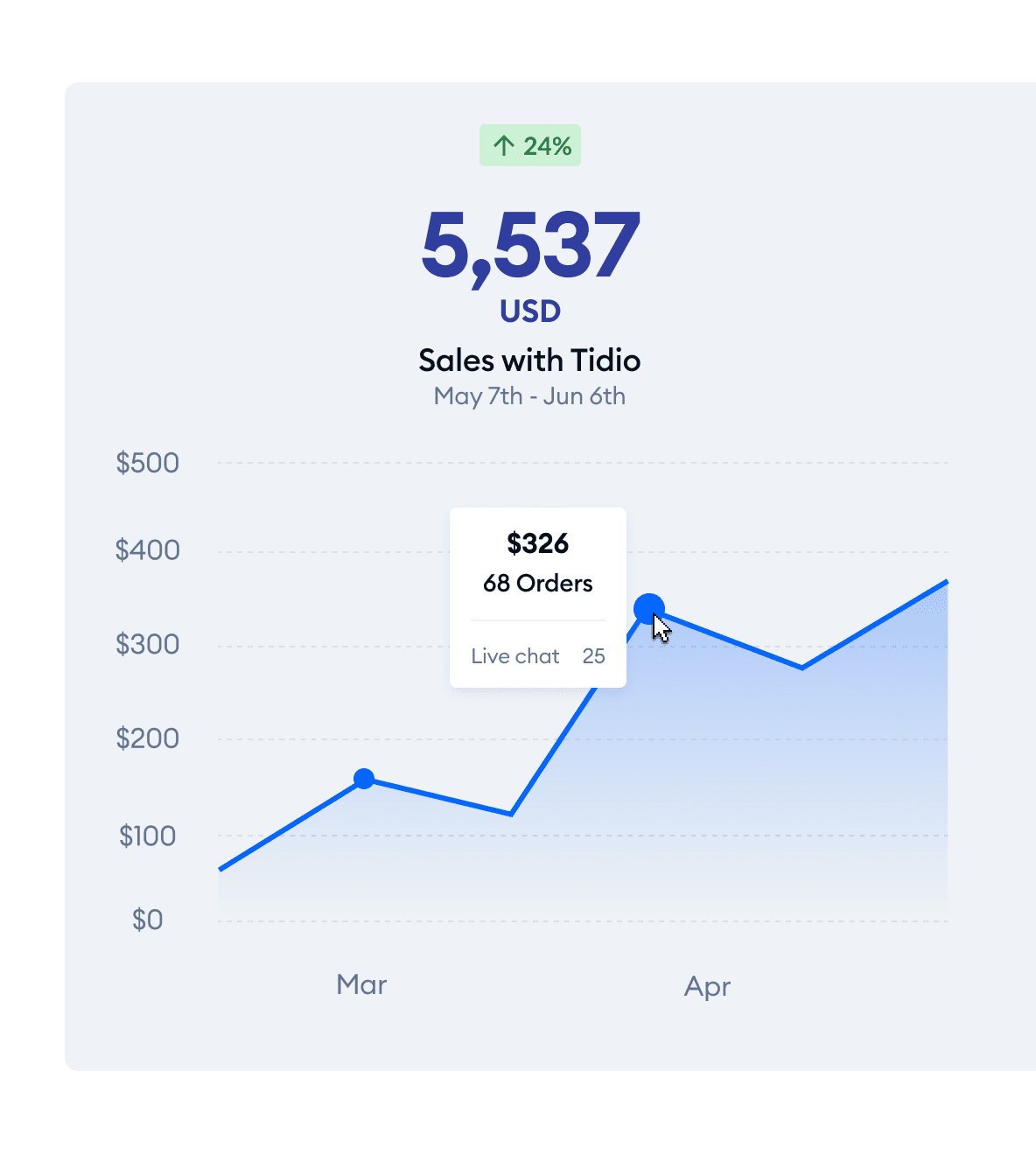 The perfect solution for online businesses
Set up your first chatbot in 5 minutes
Get Tidio up and running in no time. Our short product tour will help you set up your first chatbot in just five minutes.
Connect to your favorite tools with dozens of integrations
Connect Tidio to your work emails, social media, CRMs, analytics, and sales tools.
Get answers to all of your questions in minutes
Our team offers support, performance reviews, improvement suggestions, and more. We reply in a few minutes.
Don't take our word for it, check how Tidio helps users grow their business
Get more leads
GET THIS PROGRAM - it has already boosted my sales leads by 34% in a matter of hours. Don't waste your time, searching - Tidio does it all. I am very pleased how they helped get me started too.
Review on G2
Increase conversion rate
My conversion rate went from 1.4 to 4.8! This is amazing and makes me a lot of money automatically!
Review on Shopify
Generate more sales
Tidio helped me make over 60k in sales in just a few months. Customer retention rate is a lot higher and a benefit is the sales!
Review on G2
Increase satisfaction rate
Since having Tidio integrated into our website we have seen sales nearly double and positive reviews triple.
Review on G2
Understand customer behavior with Tidio
Use data to improve your processes and boost customer satisfaction