Grow your business with affordable AI support
Intercom charges you $0.99 for every correct AI answer. Provide unlimited AI support for up to $0.7 per customer with Tidio.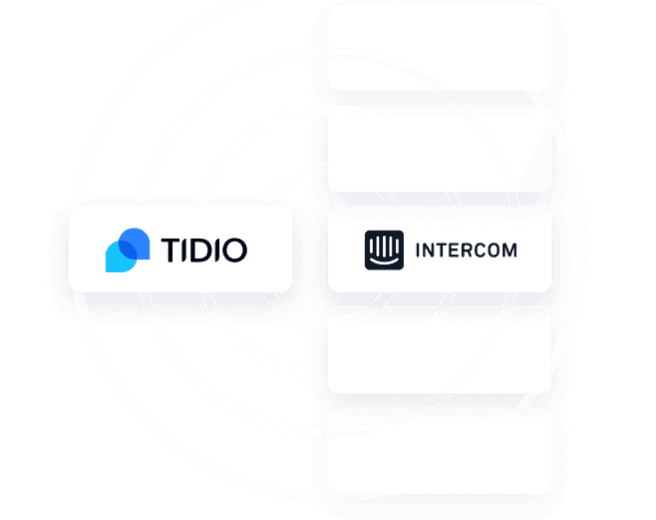 Why you should choose Tidio instead of Intercom
AI
Pay per conversation, not per resolution
Intercom charges you for every Fin resolution - that means you pay $0.99 for every question the AI answers.   At Tidio, we want to help you scale your support, so instead of charging you per correct answer, we charge per conversation.   Lyro can answer multiple questions during a customer chat, and that still counts as a single conversation.   In addition, returning customers resuming previous chats don't affect your monthly conversation limit either.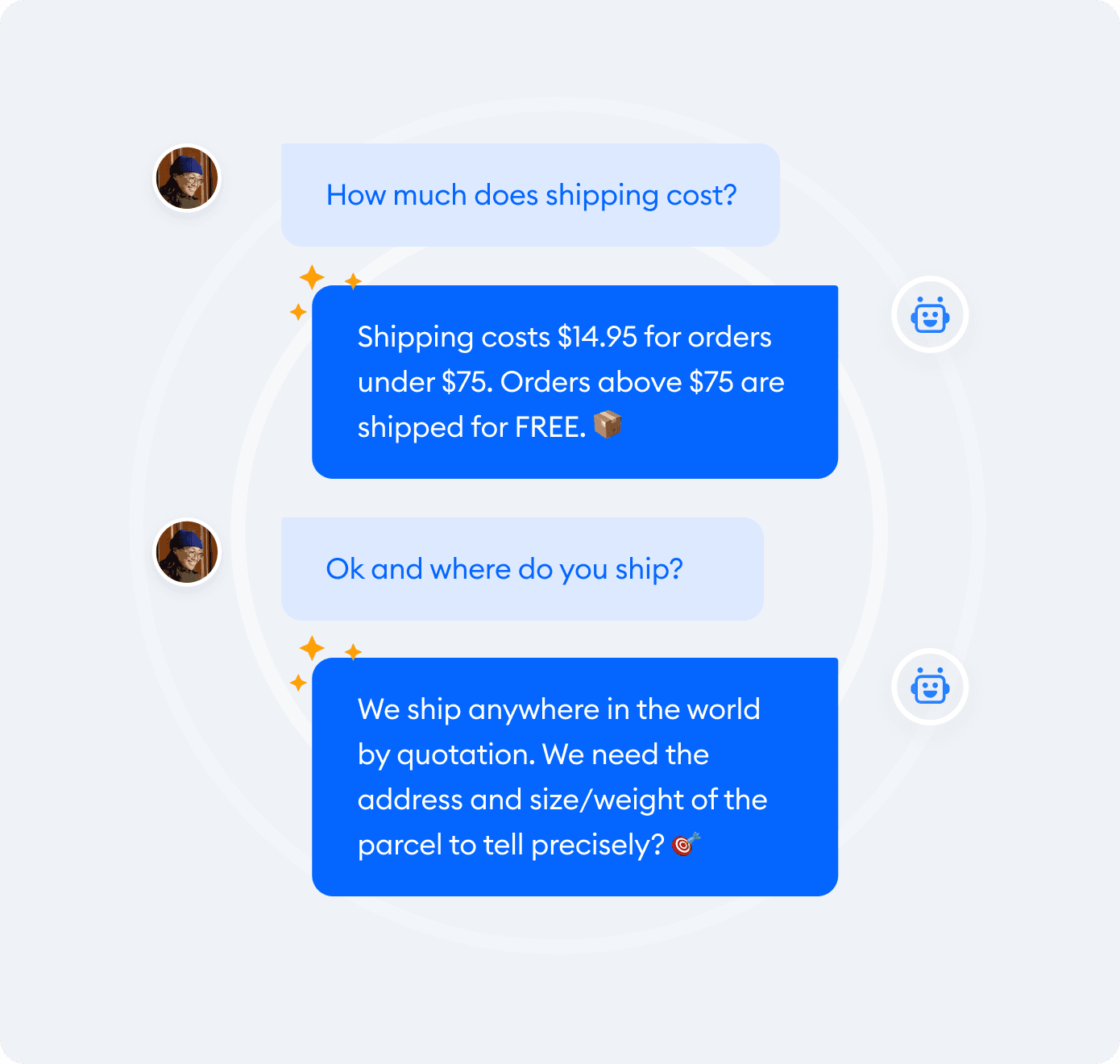 Sales chatbots
Sell more with ecommerce chatbots
Intercom's chatbots can help you generate more leads, but they don't help you sell more.   Our sales chatbots help ecommerce businesses boost their profits with automation.   Discover 35+ plug-and-play chatbot templates you can use to reduce abandoned carts, offer custom discounts to new or returning customers, increase sales of specific products, and more.
Fair pricing
Grow your business, not your bills
We developed Tidio with small and medium-sized businesses in mind.   That's why you can start with a free-forever plan and upgrade to one of our paid solutions as you grow.   Combine the plans and add-ons to tailor our platform to your needs. And if you need a custom solution, we have your back with Tidio+
Advanced Shopify integration
Enjoy a deep Shopify integration
Improve your team's efficiency with a seamless Shopify integration.   Shopify and Shopify Plus users can take advantage of Tidio's advanced features, such as live shopping cart preview, customer order history, and chatbots for self-service.
World-class support
Get personalized assistance
Work with a dedicated implementation specialist to set up Tidio and integrate it with your website or platform.   Tidio's customer success managers help you build automations and highlight optimization opportunities so you can meet your business objectives.
Don't take our word for it, check how Tidio helps users grow their business
Get more leads
GET THIS PROGRAM - it has already boosted my sales leads by 34% in a matter of hours. Don't waste your time, searching - Tidio does it all. I am very pleased how they helped get me started too.
Review on G2
Increase conversion rate
My conversion rate went from 1.4 to 4.8! This is amazing and makes me a lot of money automatically!
Review on Shopify
Generate more sales
Tidio helped me make over 60k in sales in just a few months. Customer retention rate is a lot higher and a benefit is the sales!
Review on G2
Increase satisfaction rate
Since having Tidio integrated into our website we have seen sales nearly double and positive reviews triple.
Review on G2
Compare Tidio with Intercom, feature by feature
Why use a plain helpdesk when you can have a robust customer experience suite instead?
Affordable Conversational AI
Ecommerce chatbot templates
Powerful Shopify integration
Solve more customer problems with unlimited tickets and AI
Improve your response times and boost your sales with Tidio