Turn conversations with your visitors into conversions
Thanks to Tidio real-time visitor monitoring, you see what your website visitors are looking for, so you can reach them at the right moment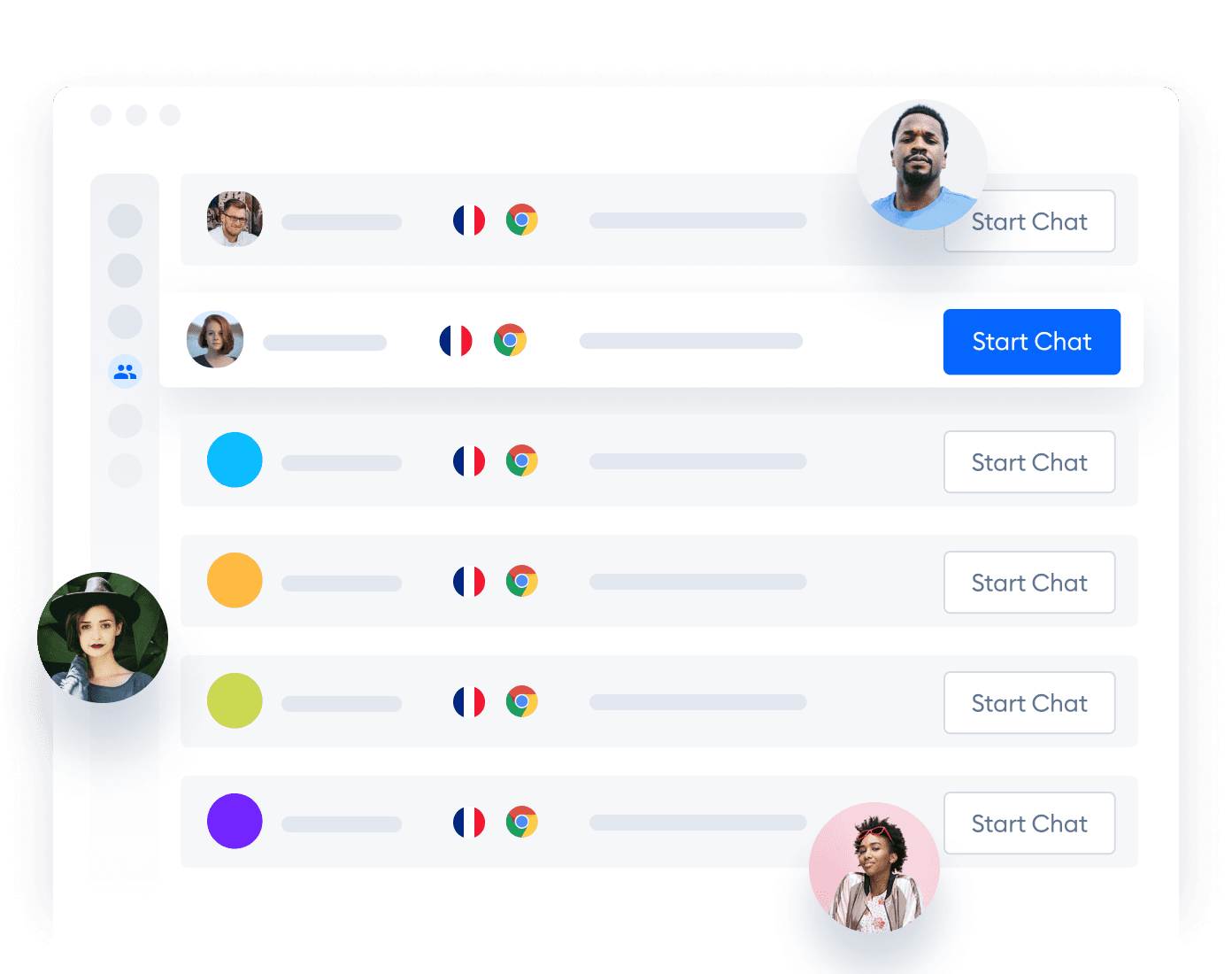 They are talking about us!
See who is visiting your website in real time
View all essential info about your visitors in a handy sidebar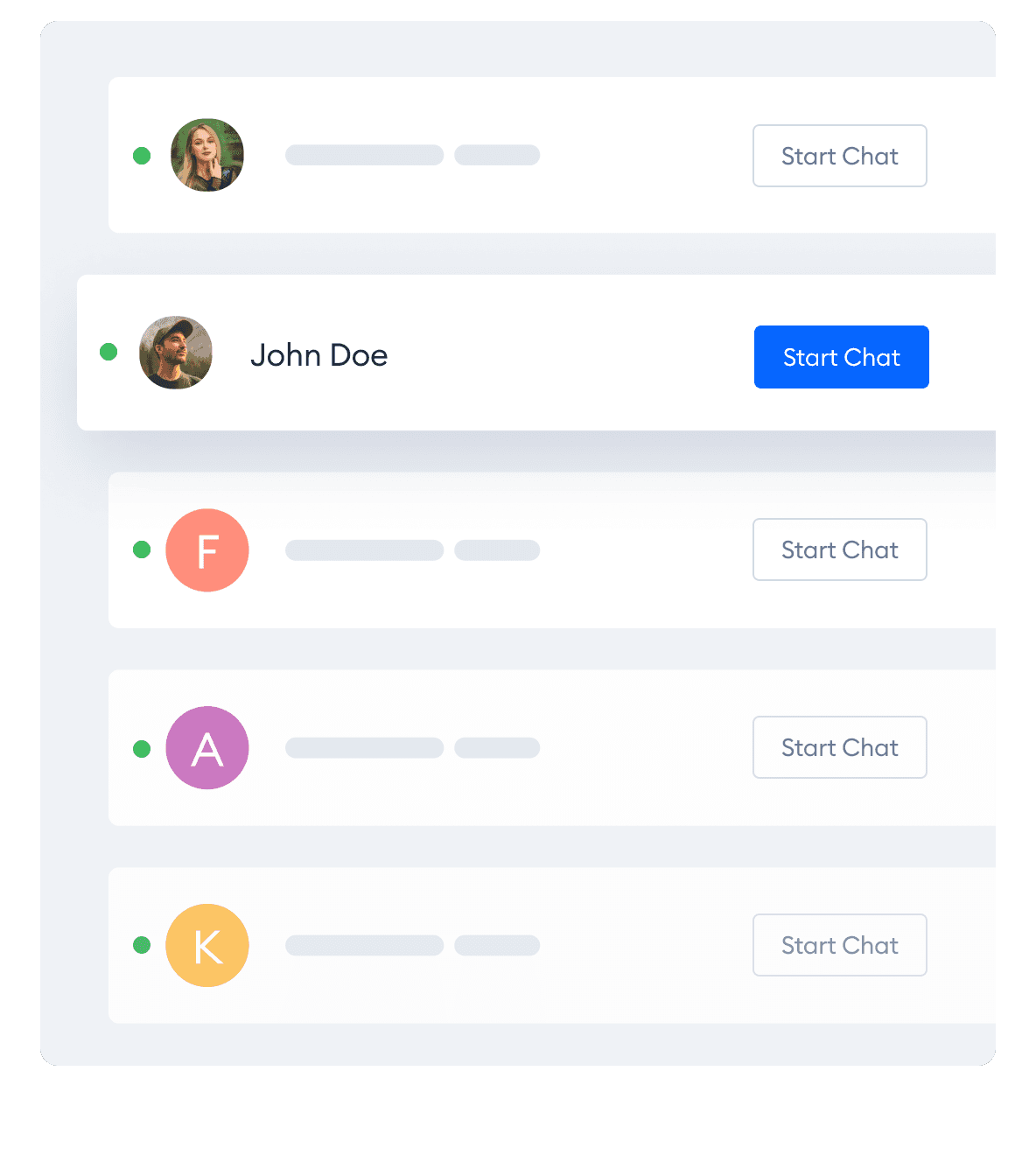 Contact details
The customer doesn't have to introduce themselves or repeat the issue, as you have a clear view of whom you are talking to.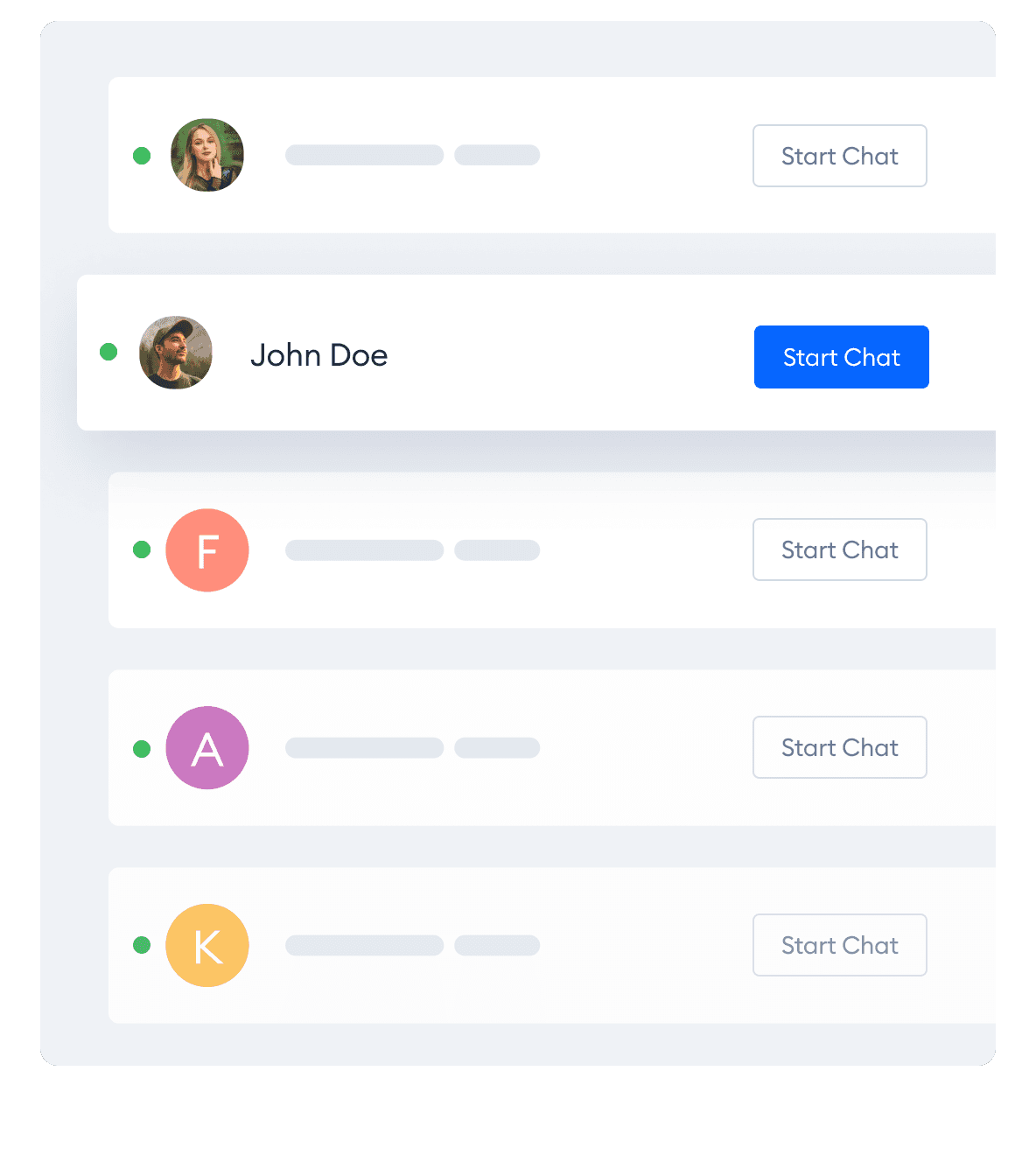 Location
Send a proper greeting based on where your customers are coming from and make the conversation more personal.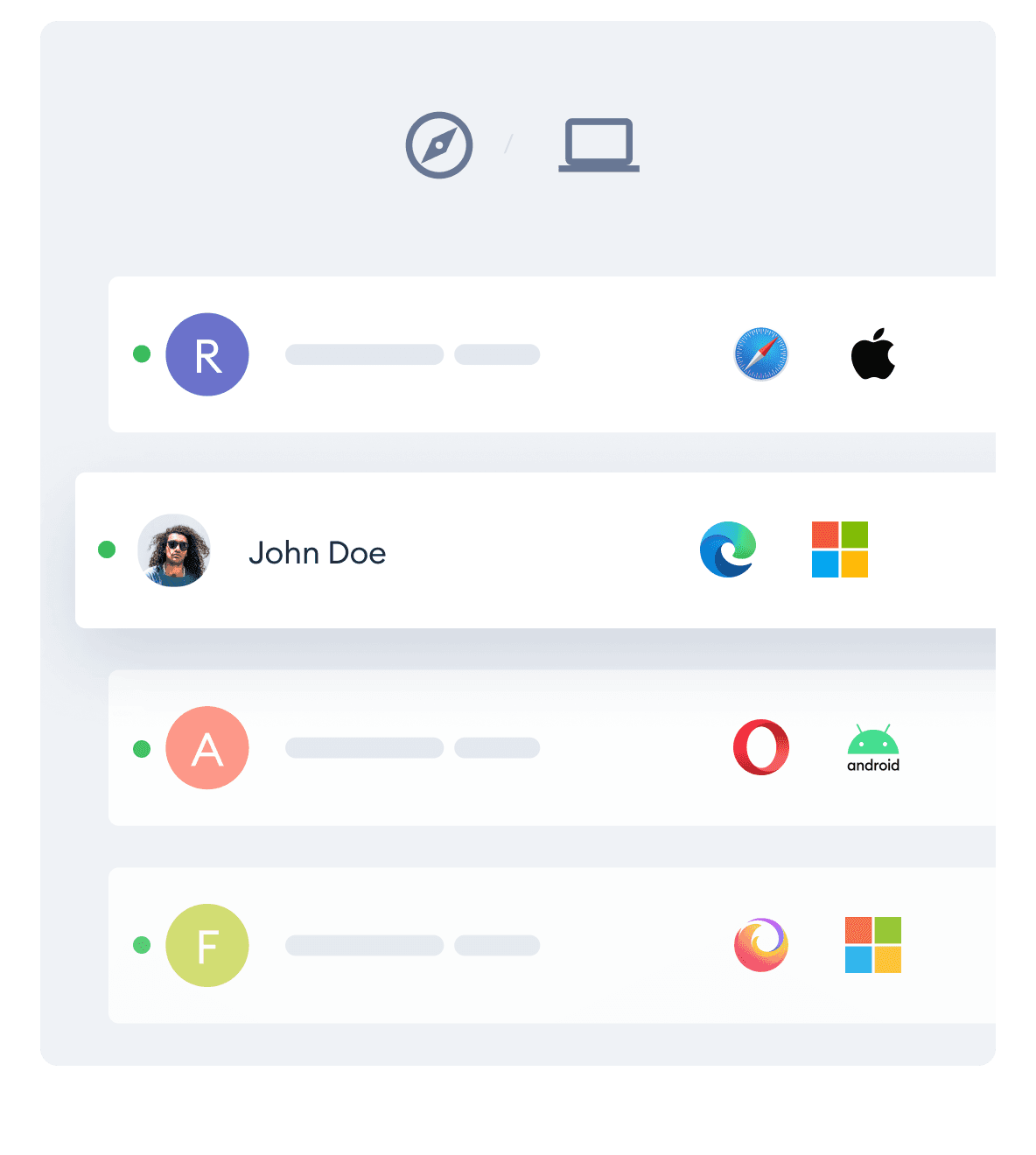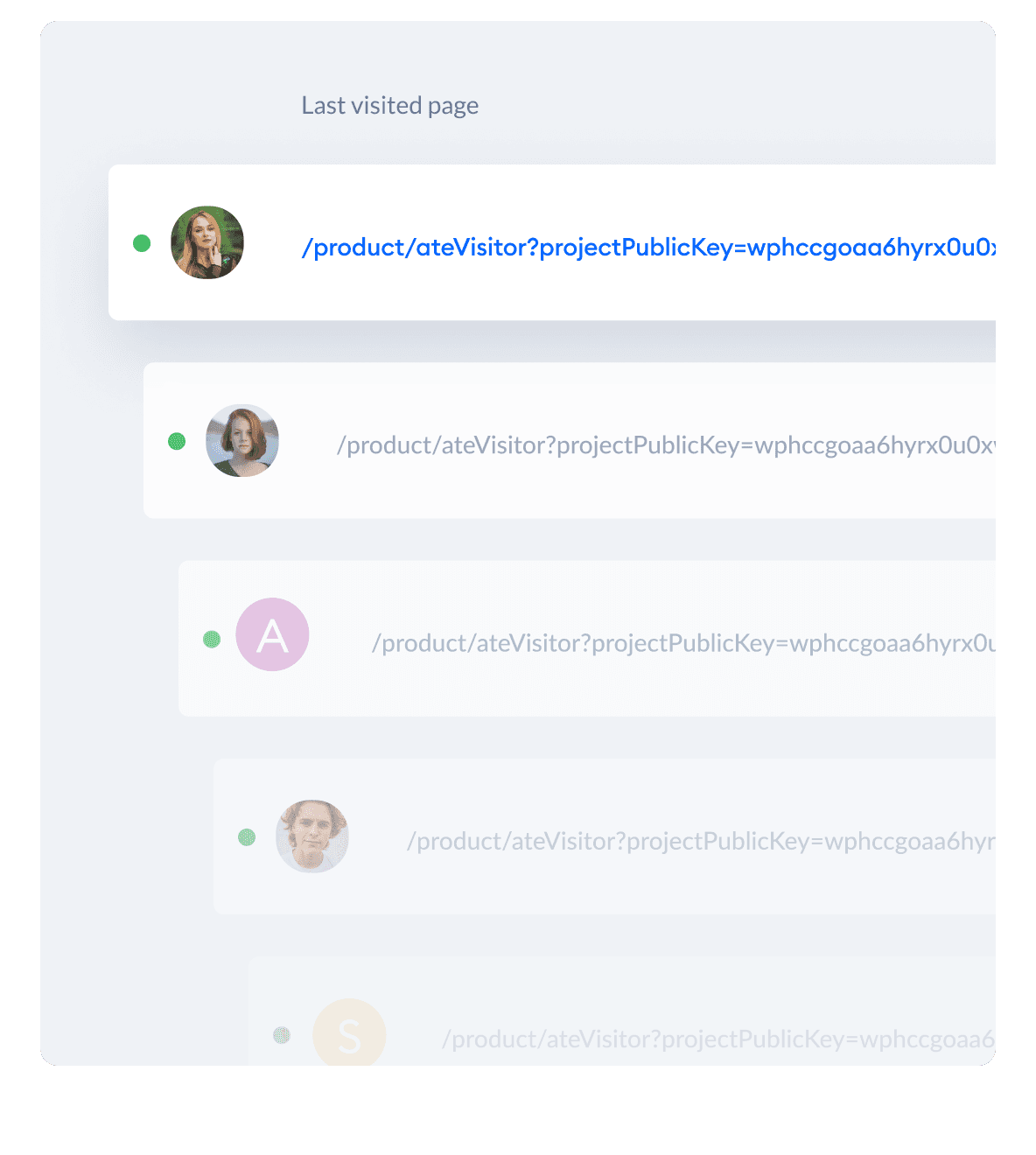 The browser and operating system
Troubleshoot faster thanks to the info about their browser and operating system.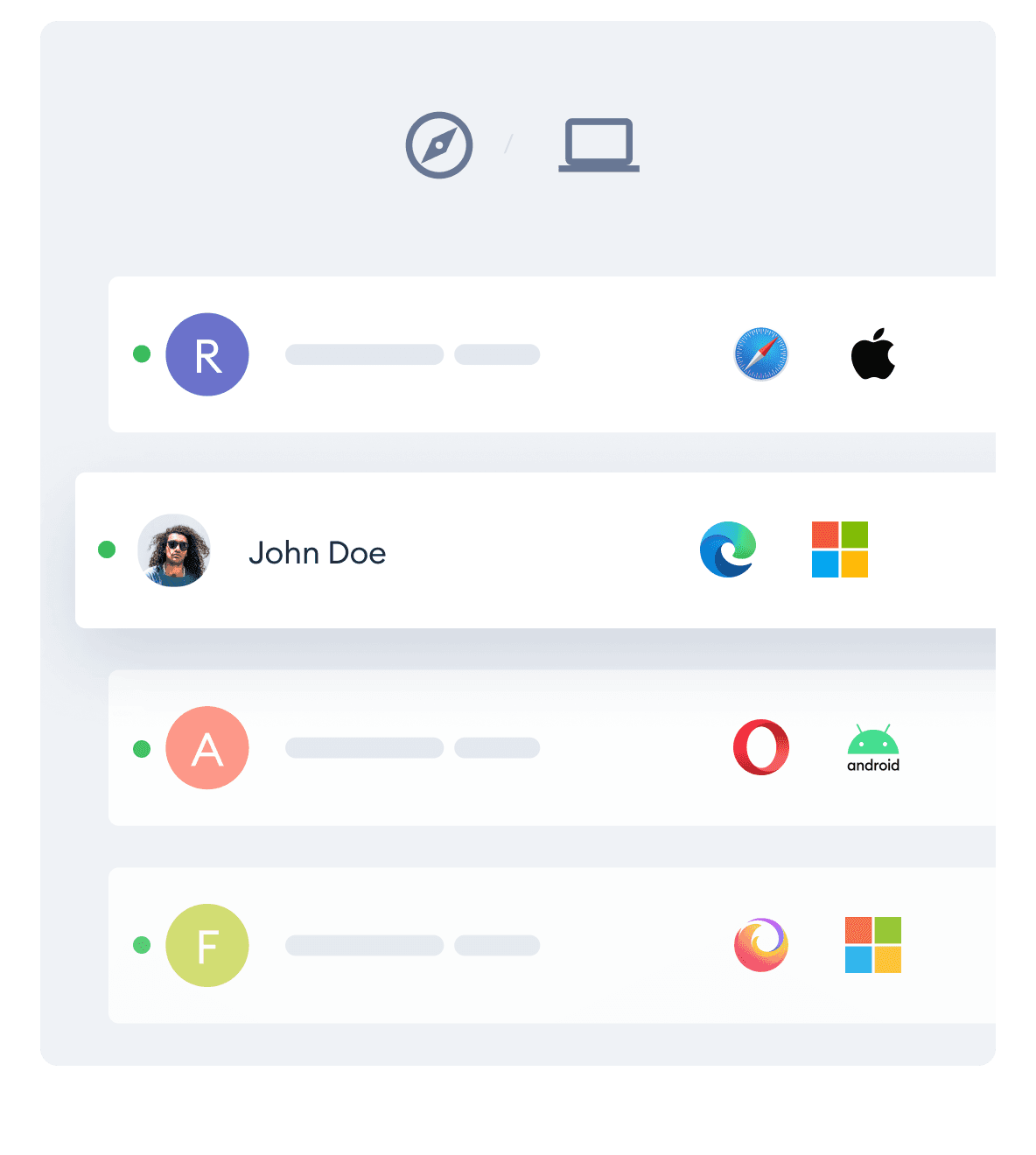 Last visited page info
By monitoring the pages they visited, you can figure out what they are after and pitch them relevant product recommendations.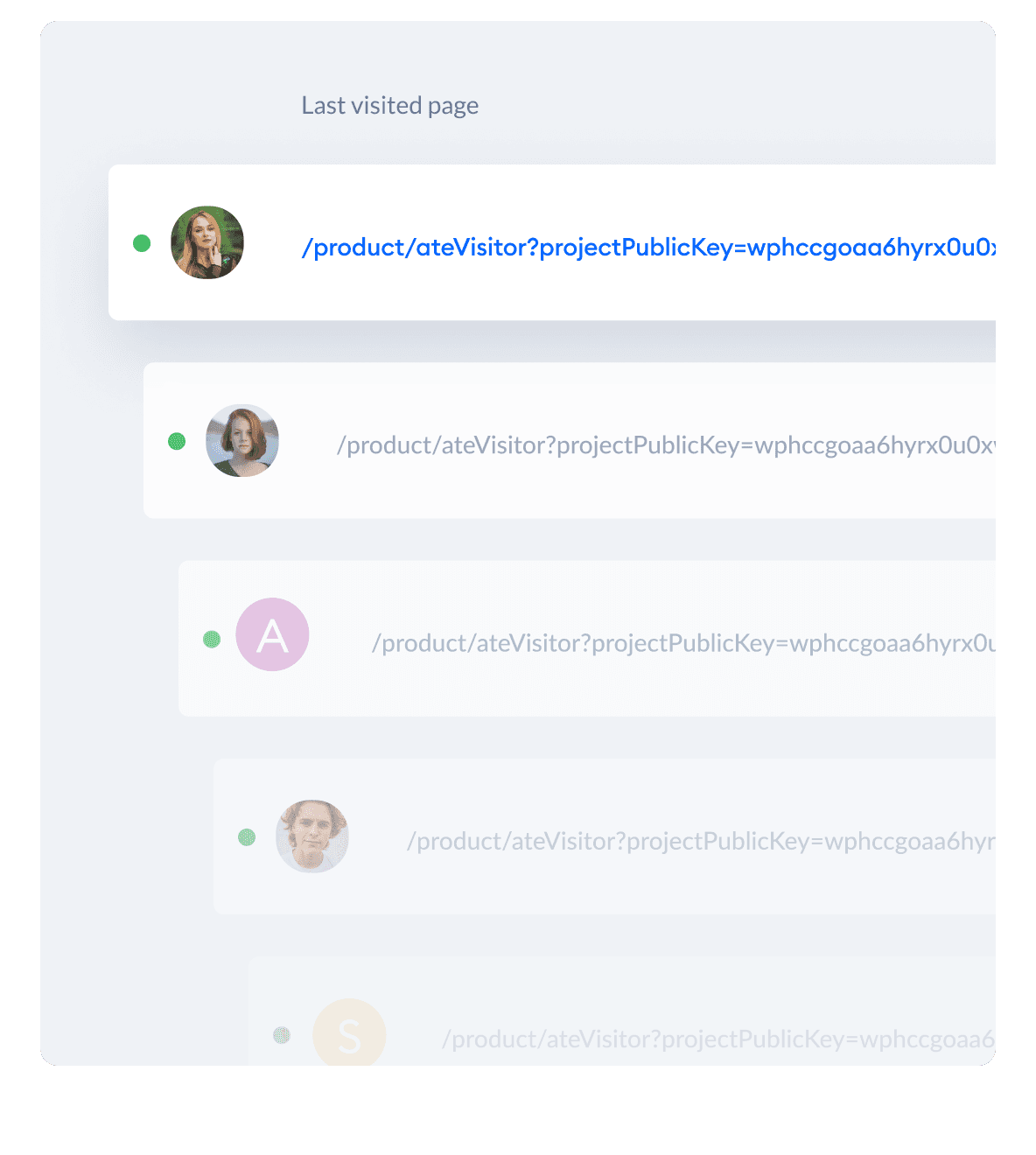 Filter and customize your visitor lists
Align your visitor lists with your marketing goals
Easily segment visitors
Filter new and returning visitors based on their location, and learn how they browse your website or locate the most promising leads thanks to the tags visible next to their names.
Discover Tidio Visitors List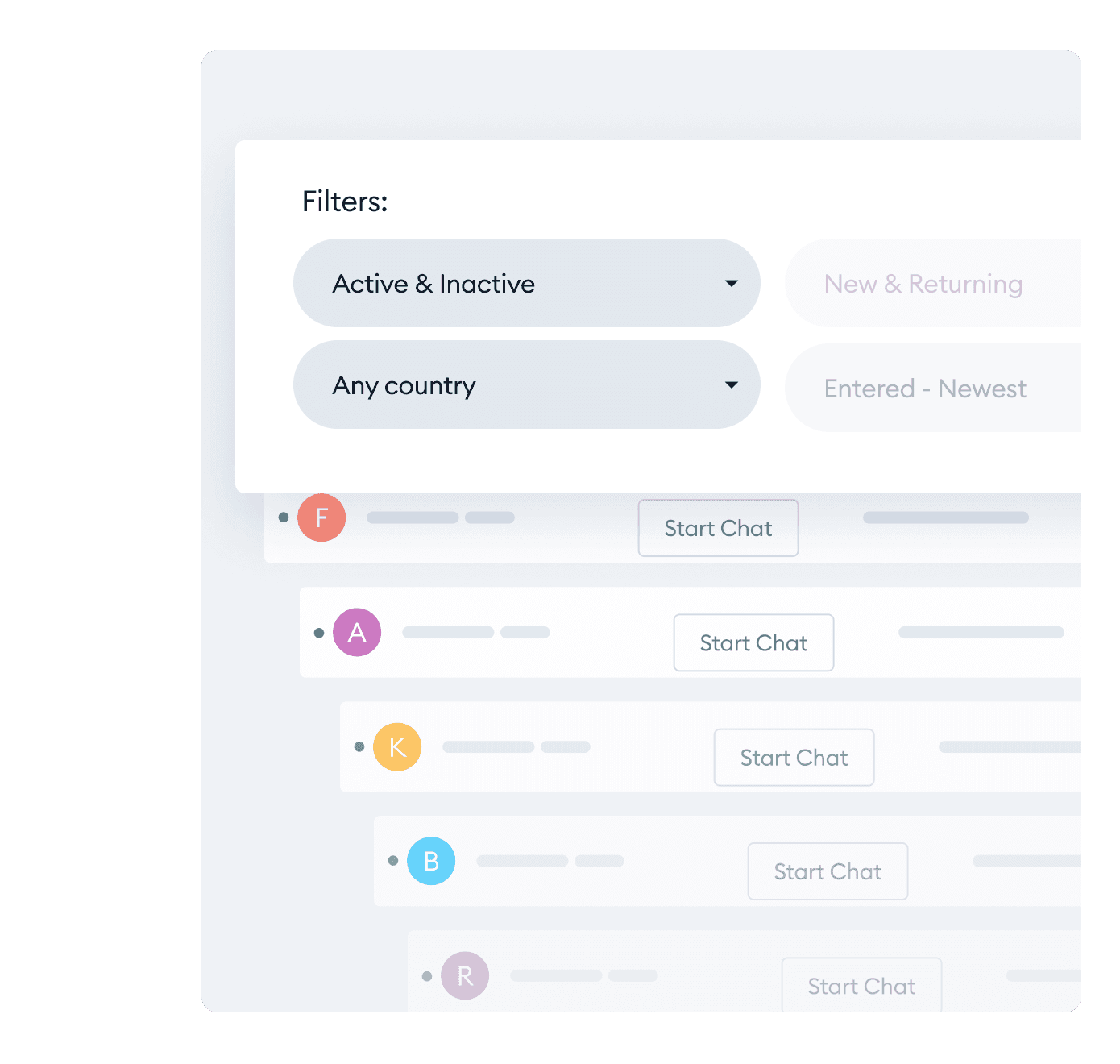 Activate your visitors at the right time
Increase your chance of selling by sending messages at the right moment
Proactively start conversations
Send a proactive chat message or a product proposal based on your visitors' browsing history.
Discover Tidio visitor list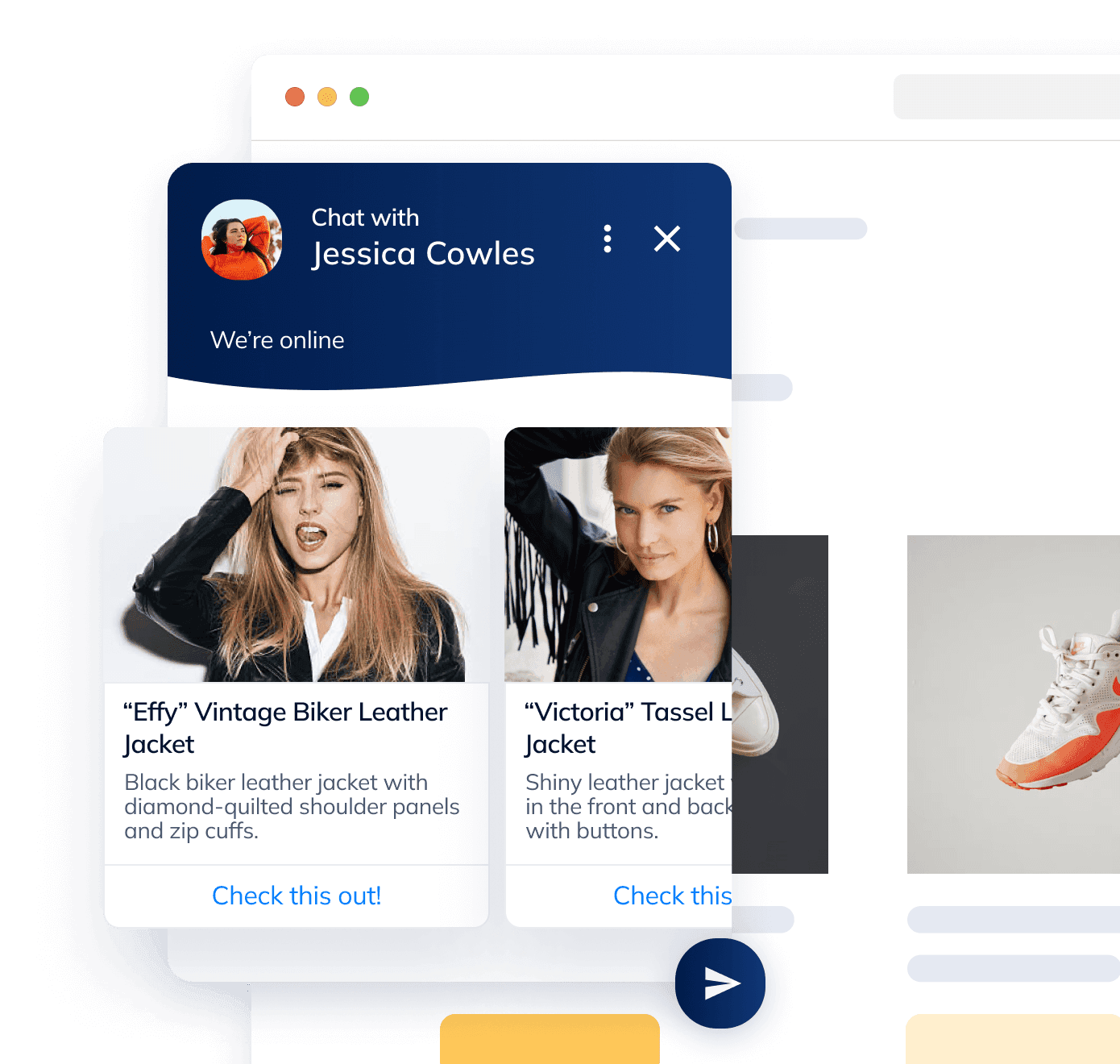 See how Tidio helps over 300k businesses
Start using Tidio real-time visitor monitoring today
Free plan available. No credit card required.
Know your customers and what they click on
63%
63% of consumers and 76% of B2B buyers expect store owners to know their unique needs
21%
Customer service agents ask for a customer's name 21% of the time, on average
70%
70% of the customer's journey is based on how the customer feels they are being treated
78%
If the company's customer service is excellent, 78% of consumers will do business with them again, even after a mistake
33%
33% of customers are most frustrated by having to wait on hold. 33% are most frustrated by having to repeat themselves to multiple support reps
80%
80% of those who classify themselves as frequent shoppers say they only shop with brands that personalize their experience
Sources: Salesforce research, McKinsey, Glance, Hubspot, SmarterHQ
FAQ
Tidio real-time visitor monitoring: Frequently asked questions
What is real-time visitor monitoring?
Real-time visitor monitoring is a feature of the Tidio live chat software. It enables you to monitor and track all users who stay on your website, providing you information about their behavior in real time. This can help you improve your marketing strategy and personalize your customer service.
What properties can I see on the Visitors List?
Currently, you can see your visitors' contact details, location, the page they are on, and their browser type. On top of that, you can see tags previously added during a conversation.
Is Tidio real-time visitor monitoring feature free?
Real-time visitor monitoring is a deluxe feature of Tidio software, so you can only use it on a paid plan.
How many people can access Tidio Visitors List?
Visitor lists are available to anyone who has an active Tidio account on one of the premium plans. By default, three people can access the Tidio account. You can always add more people depending on your needs.
How to access a real-time visitor monitoring list?
You can easily access your visitors' lists by logging into Tidio and going to a plugin's admin panel.
Discover what Tidio can do for you