Boost Instagram sales with AI-fueled chatbots
Automate your Instagram communication to elevate your customer service and drive more sales
They are talking about us!
Use Instagram chatbots to automate sales generation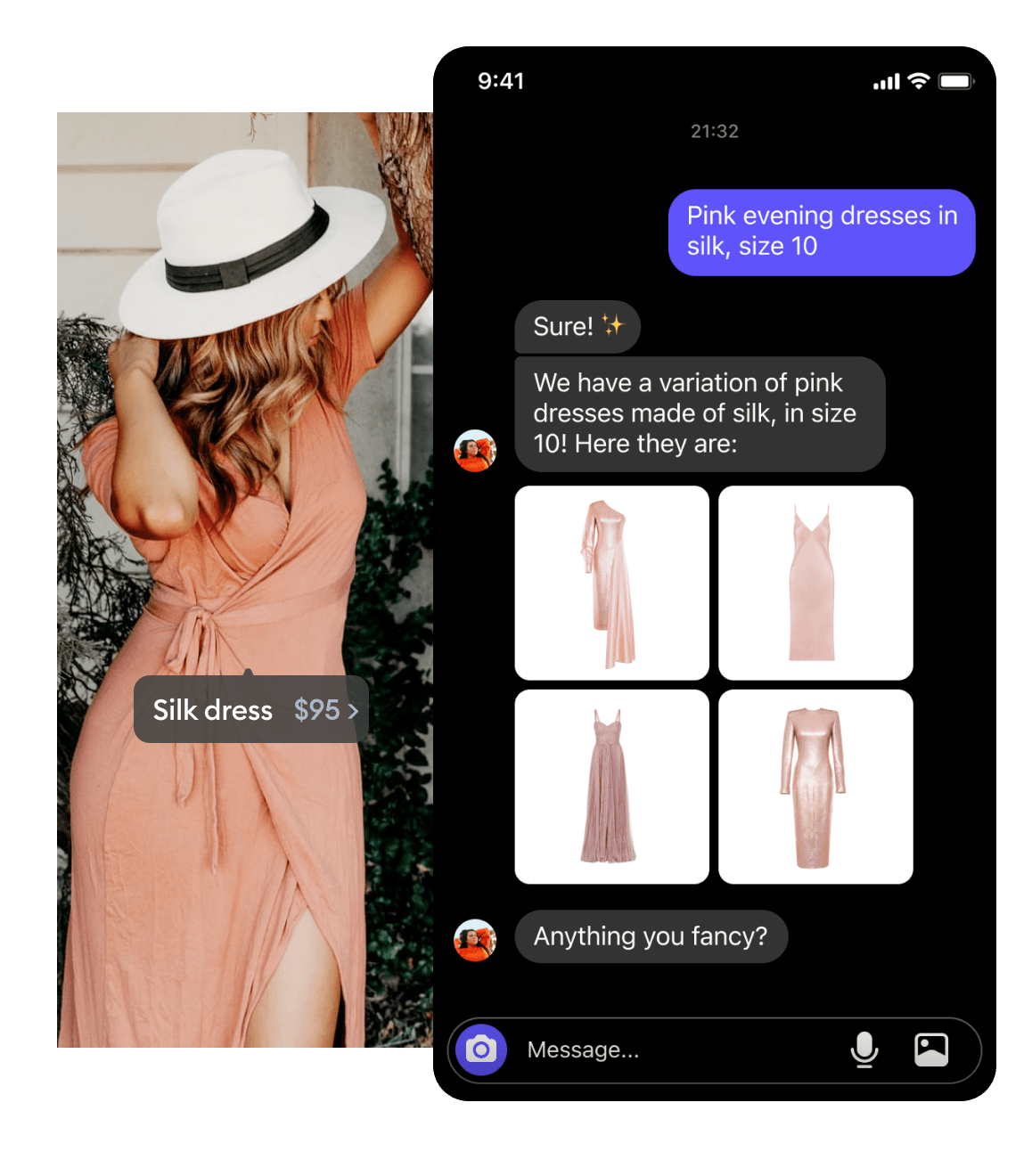 Collect your visitors' details on autopilot
Automatically collect your customers' contact and order details, such as names, emails, phone numbers, and addresses.
Integrate Instagram with Tidio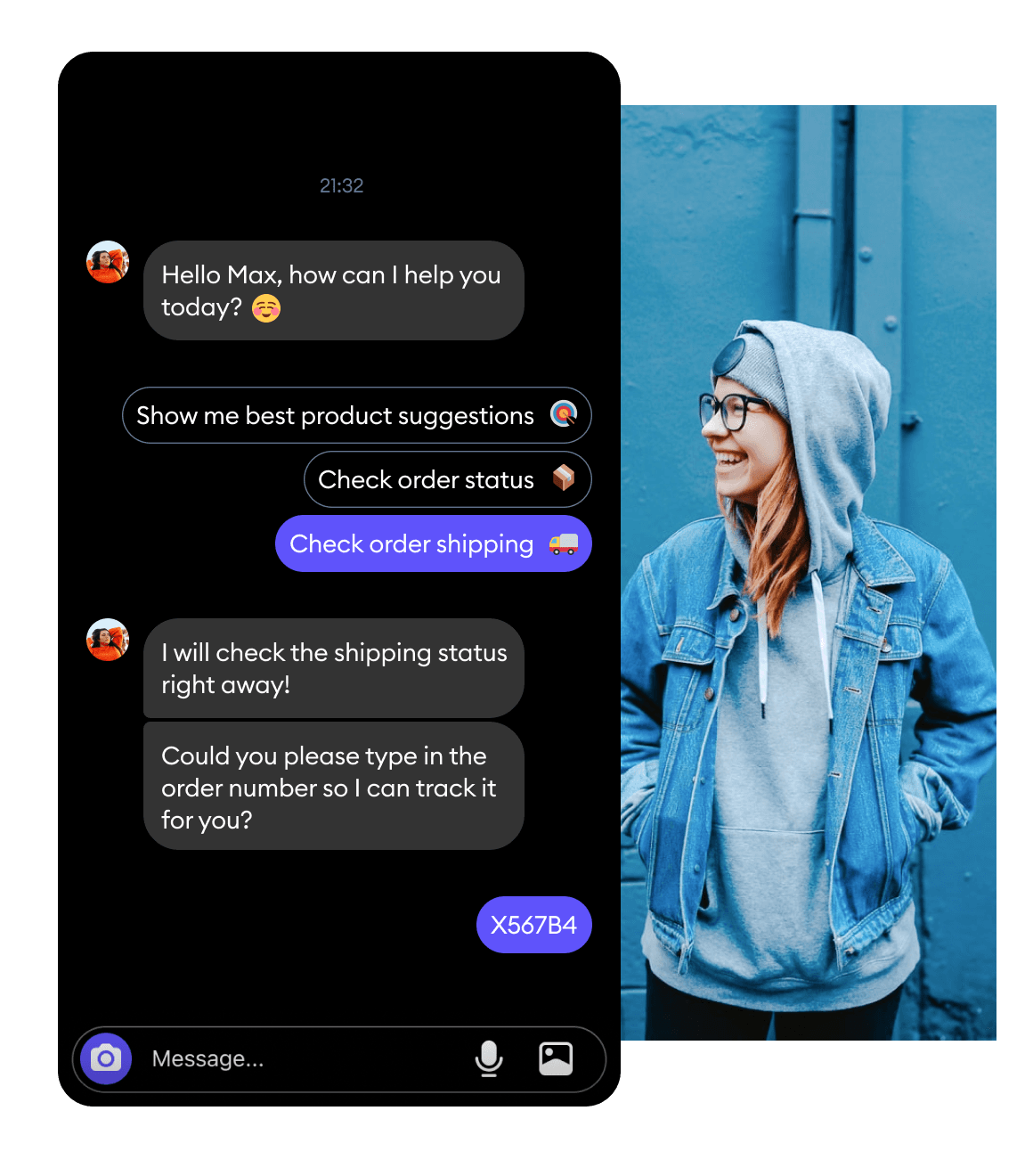 Give discounts at the right time
Activate a chatbot that will send a personalized message with a discount to a specified group of customers.
Integrate Instagram with Tidio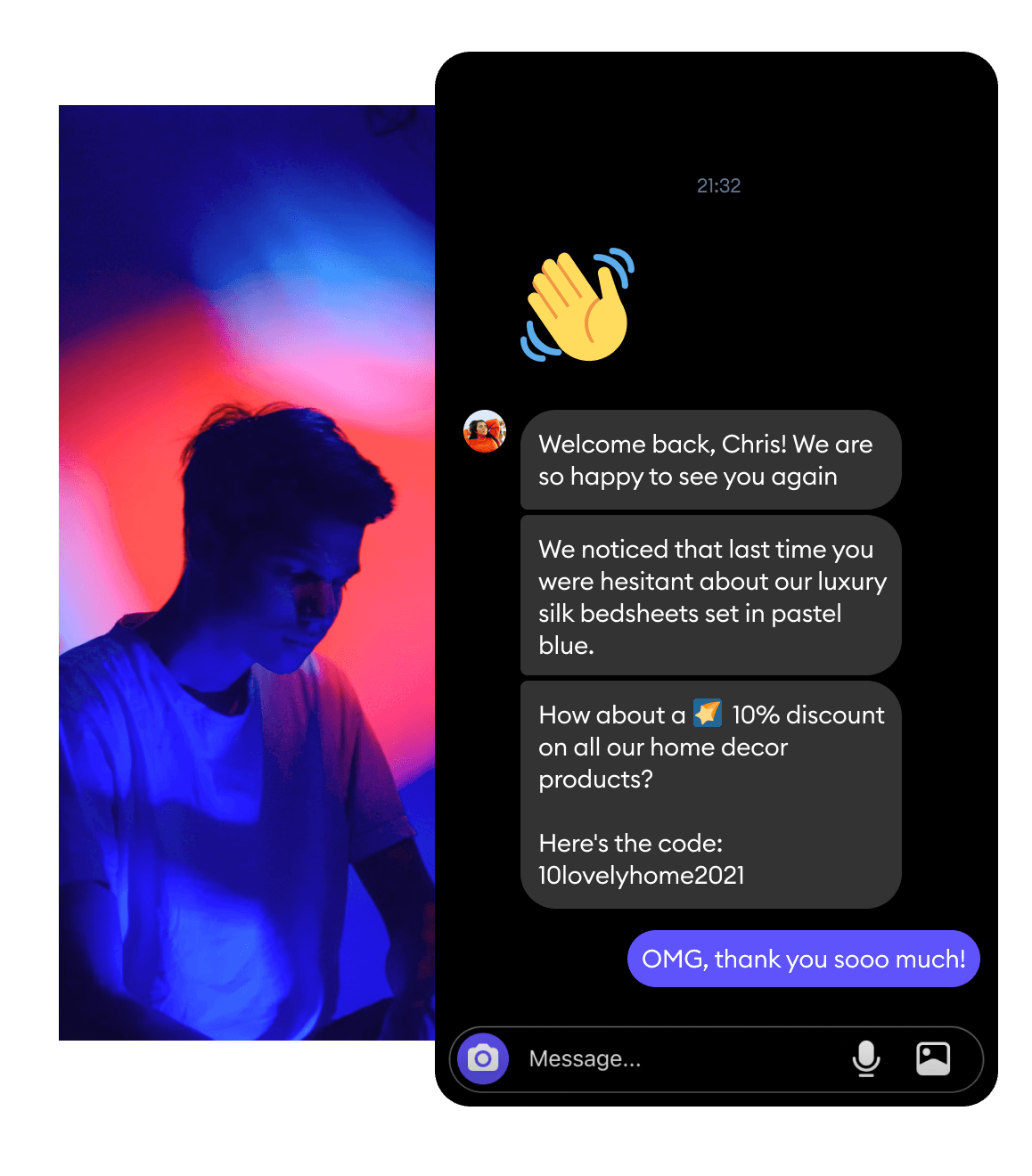 Automate IG conversations to elevate your customer service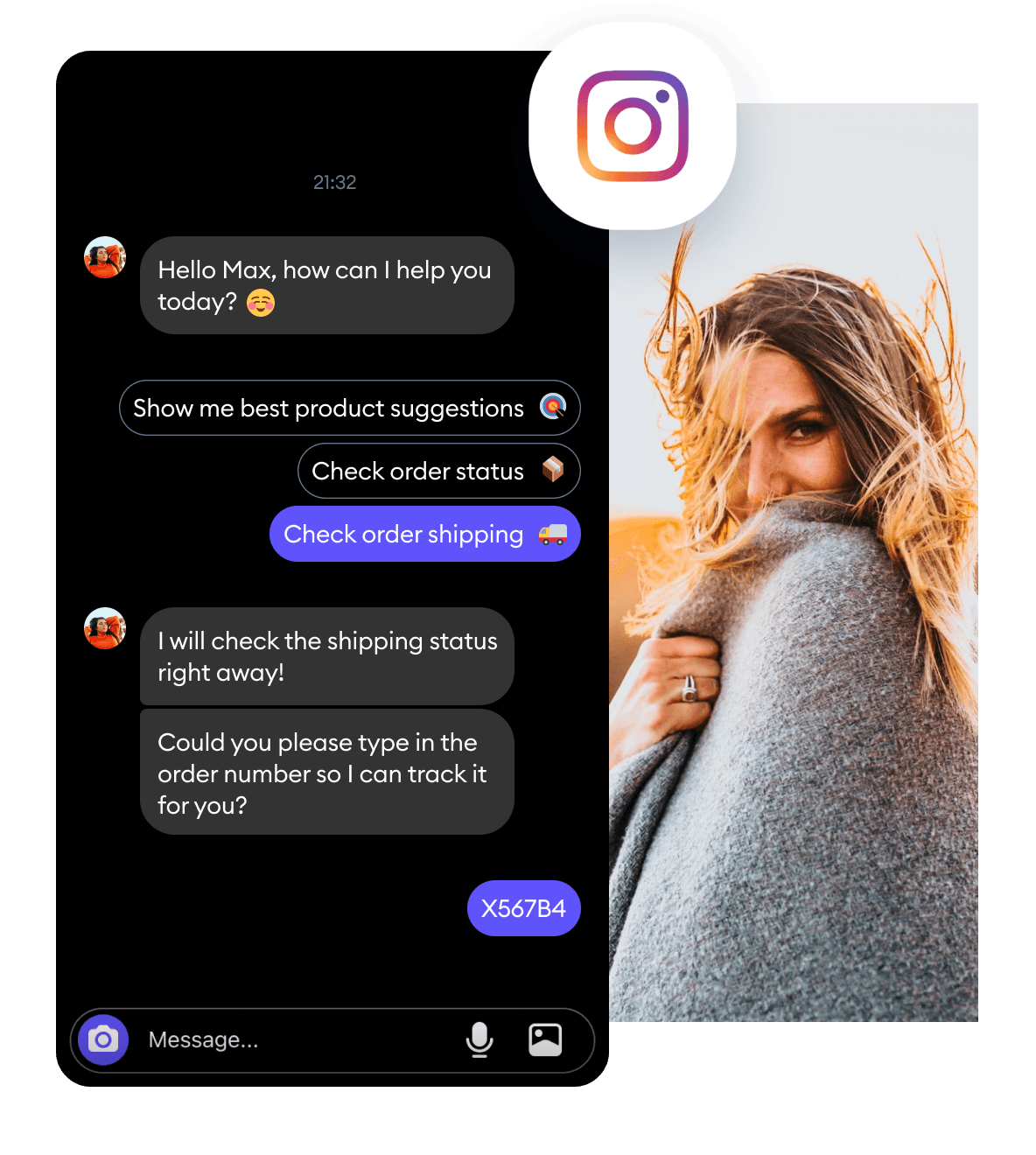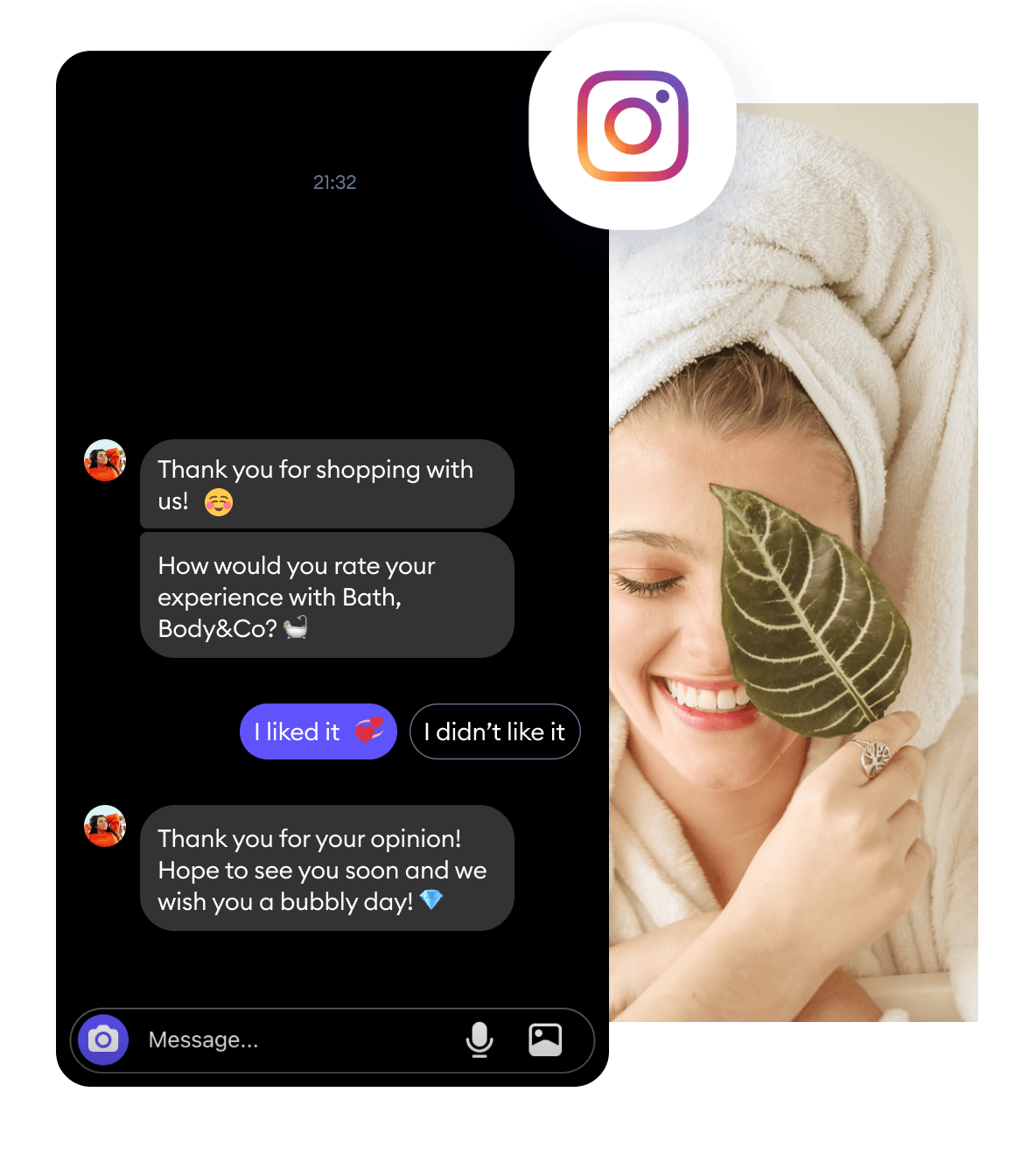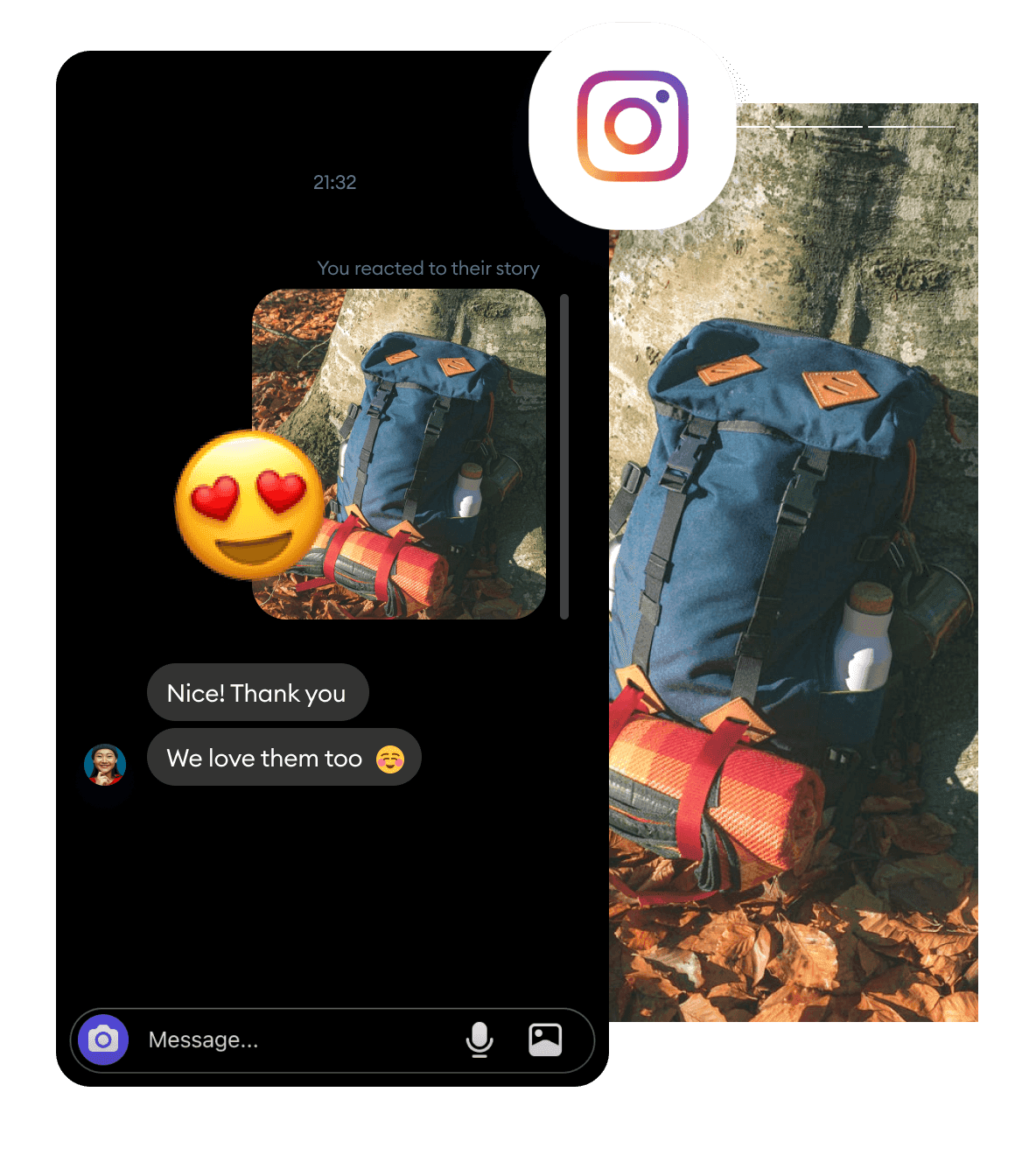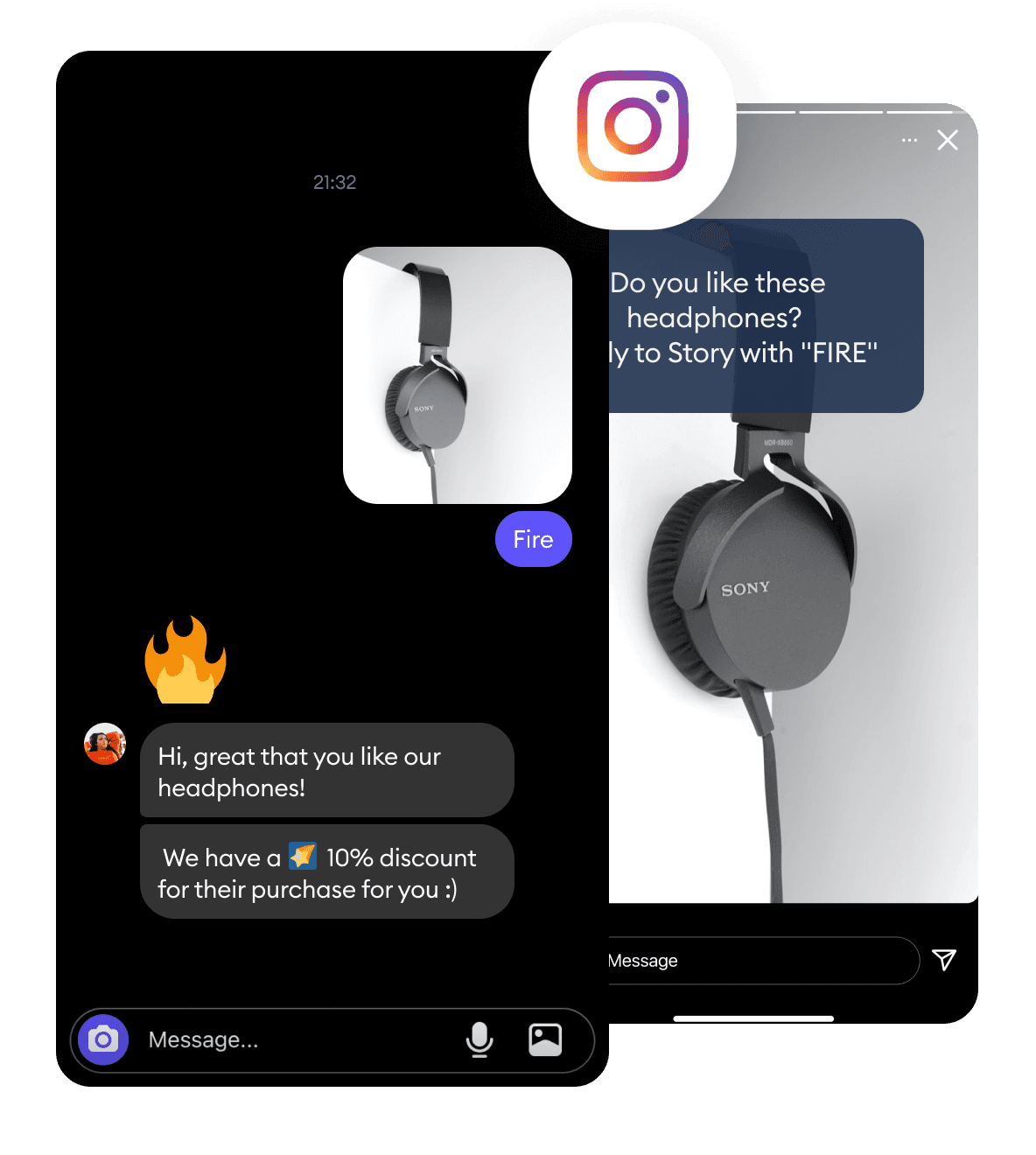 Automate answers to repetitive questions
Our chatbots can recognize and handle inquiries about shipping policy, order status, and returns.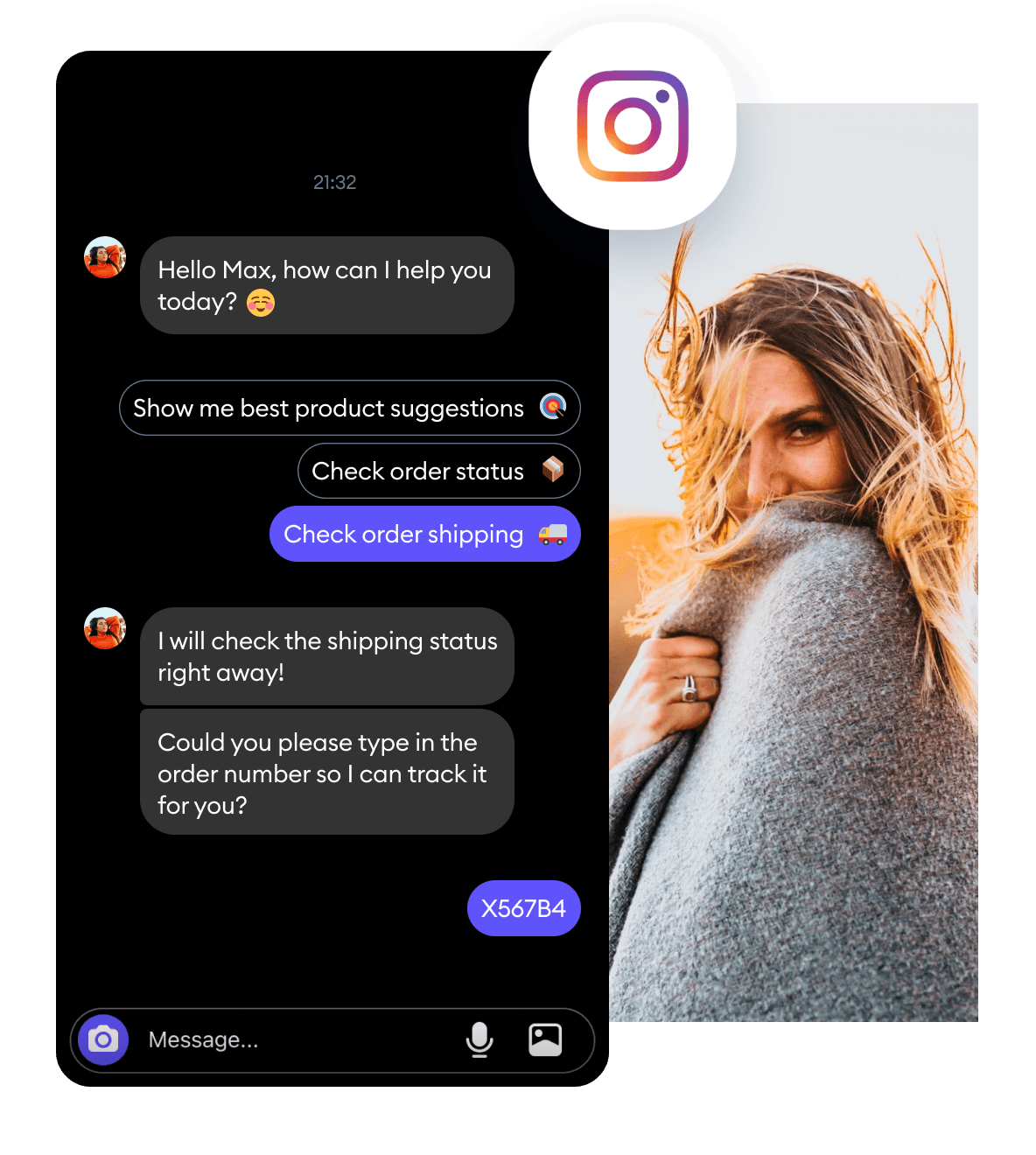 Perform various tasks
Create a carousel of choices with rich media to collect customers' feedback or suggest the next best buy.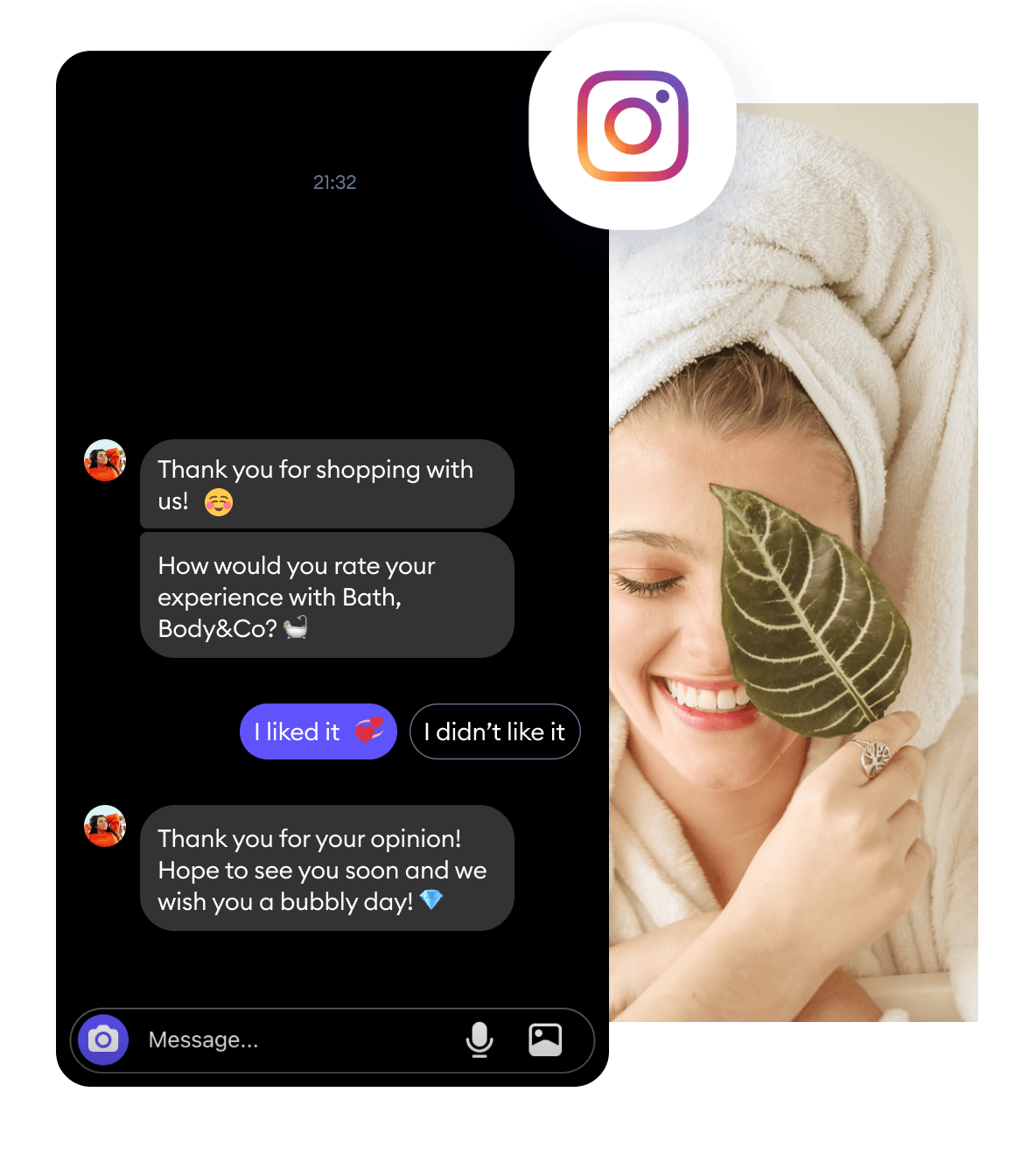 Automate interactions for Stories
Automatically reply to messages and reactions in Stories to engage with your audience.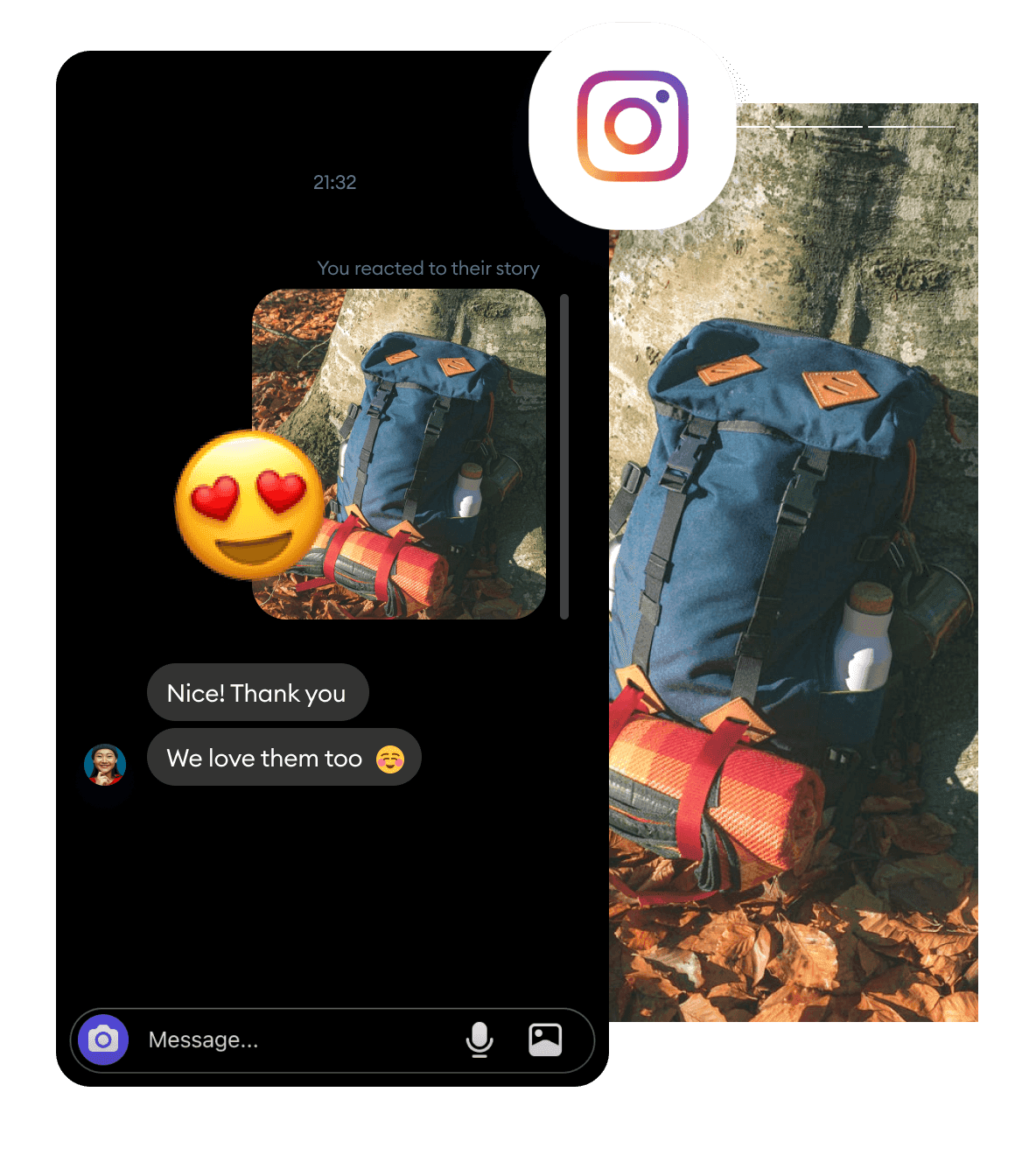 Use Stories to offer discounts
Enable chatbots to send discount codes to selected products when your customers react or reply to Stories.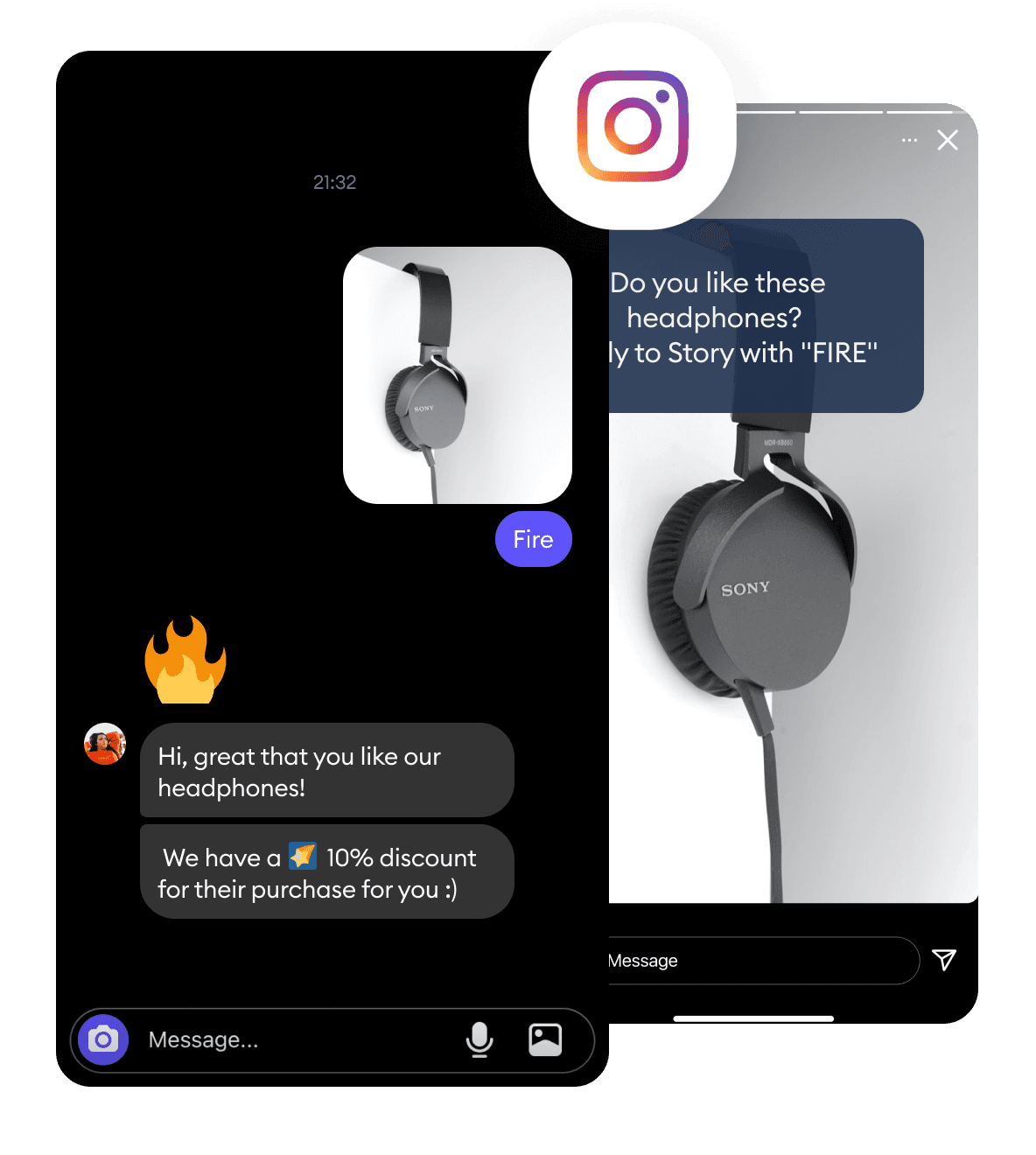 Improve team collaboration
Connect Instagram to the Tidio multichannel tool
Easily manage Instagram conversations from the Tidio multichannel tool
Connect your account to the Tidio multichannel and easily switch between Messenger, Instagram, email, and live chat messages.
Transfer complex issues to live agents, assign conversations, and work on high-priority cases with your teammates, 100% in sync.
Transfer your sales info to Zapier and manage your whole sales funnel with a helicopter view.
Try the Tidio multichannel tool
See how Tidio can boost your sales
Integrate Instagram with Tidio today
Free plan available. No credit card required.
Instagram in numbers
Are you on Instagram? Because your customers surely are!
81%
81% of people use Instagram to research products and services
200M
200 million Instagram users visit at least one business profile daily
130M
130 million people tap on shopping posts every month
90%
90% of Instagram users follow a business
50%
50% of people have visited a website after seeing a product or service on Instagram
1.393 billion
Instagram has at least 1.393 billion users around the world
Sources: Hootsuite, Instagram Business, Mobilemonkey
Connect Instagram to Tidio in less than 5 minutes
Integrating Instagram with Tidio consists of 5 simple steps, and it's 100% codeless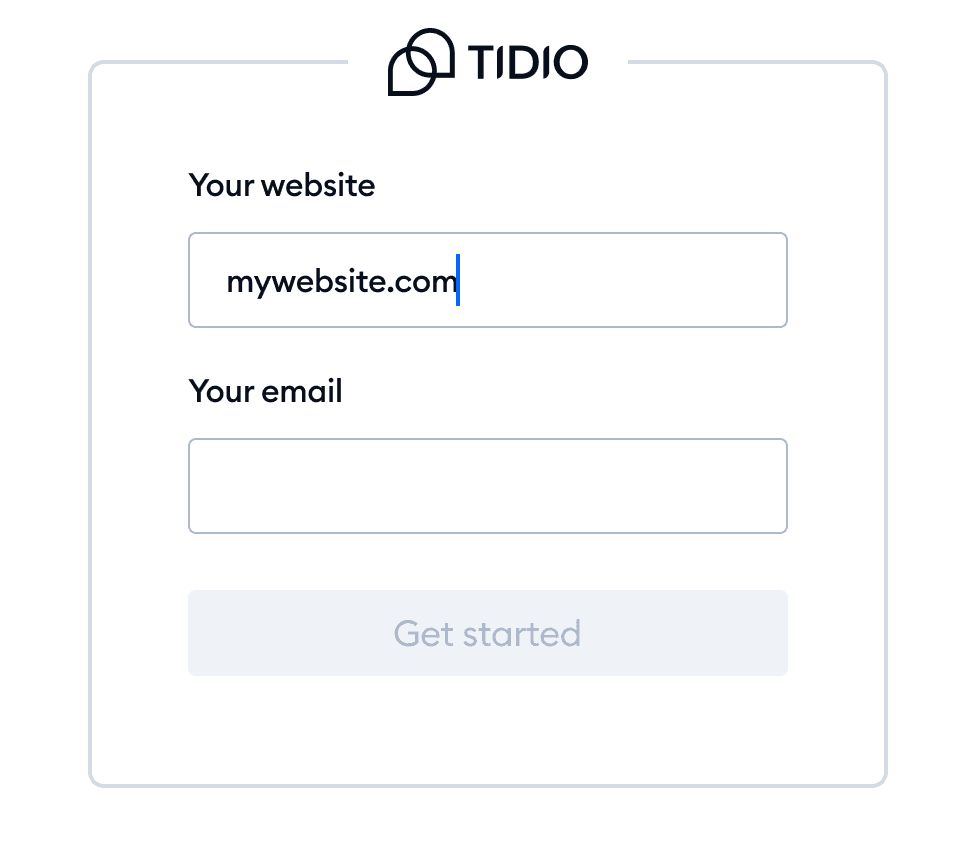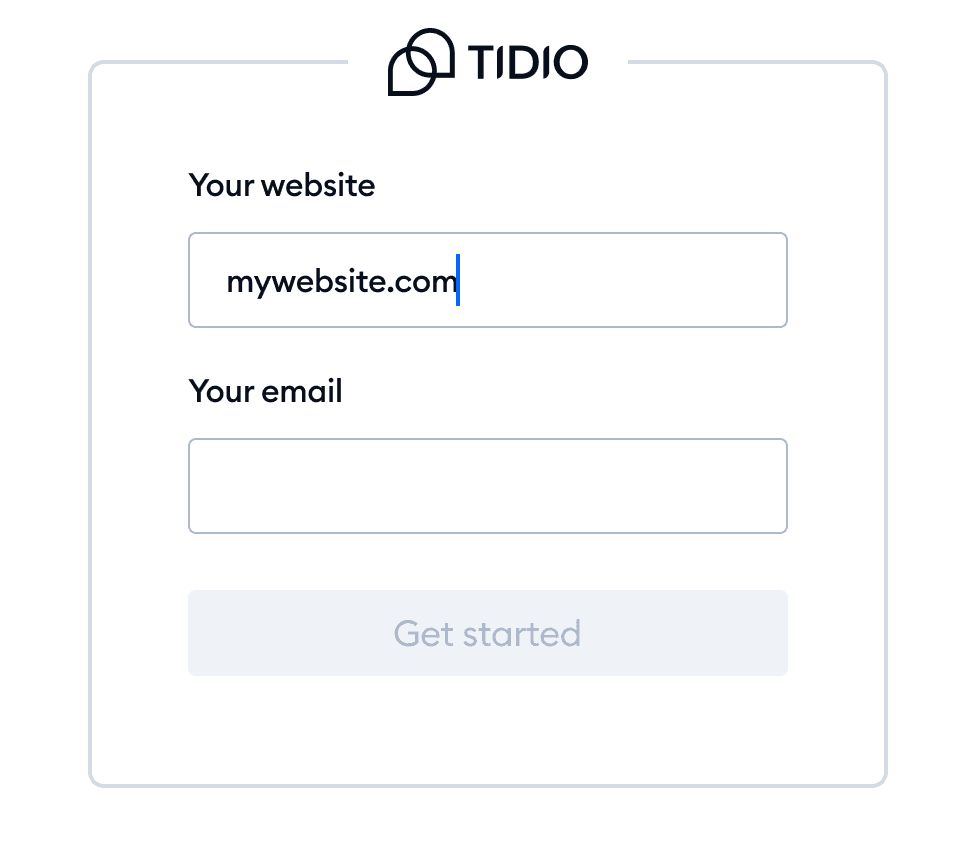 FAQ
Instagram Integration: Frequently asked questions
Is Tidio's Instagram integration free?
Yes, our Instagram integration is available on a free plan, like all our third-party integrations. You can seamlessly connect Tidio to all your tools!
Why do I need Instagram integration?
Our integration allows you to link your Instagram account to Tidio, so you can manage all messages with your customers in one panel and collaborate with your team on solving customers' inquiries. On top of that, you can build chatbots that will help you save time, automate conversations, and generate more sales.
What is an Instagram chatbot?
An Instagram chatbot is software that can answer questions and perform simple tasks via Instagram messages. For example, you can use it to answer repetitive questions like checking customers' orders or shipping status.
What can an Instagram chatbot do for me?
Tidio's Instagram chatbots can react to specific keywords, so you can use them for whatever action needed: from answering common questions to showing customers a carousel of choices once a product is out of stock.
How to create an Instagram chatbot in Tidio?
Once you log in to your Tidio panel, you can access the chatbot creator in the "Chatbots" section. There, you can choose from many templates of popular chatbots, or create your own with a simple drag and drop visual editor. Then you just activate it, and your Instagram chatbot is ready to work for you!
Connect Your Instagram to Tidio