Customer Success
7 Ways to Build Strong Relationships With Customers
Taking care of current clients is more cost-effective than finding new ones. This is why companies should strive for customer loyalty and aim at building long-lasting relationships with them.
Relationships. We're lost without them. Because how can anyone build a solid brand without people? Let's not kid ourselves. We can't.
Even a well-defined target audience won't transact business with companies that ignore their basic needs and don't satisfy demands. Customers know what they want and if they don't get it, they'll choose competition to continue doing business with.
Thankfully, you can start building a strong customer relationship from day one. There are many apps and technologies that can automate and improve your customer service without additional efforts.
Want to turn your website visitors into delighted customers? Set up the Tidio live chat app in 5 minutes and watch your sales grow by 300%! Talk to users in real-time and deliver exceptional customer service.
Try Free Live Chat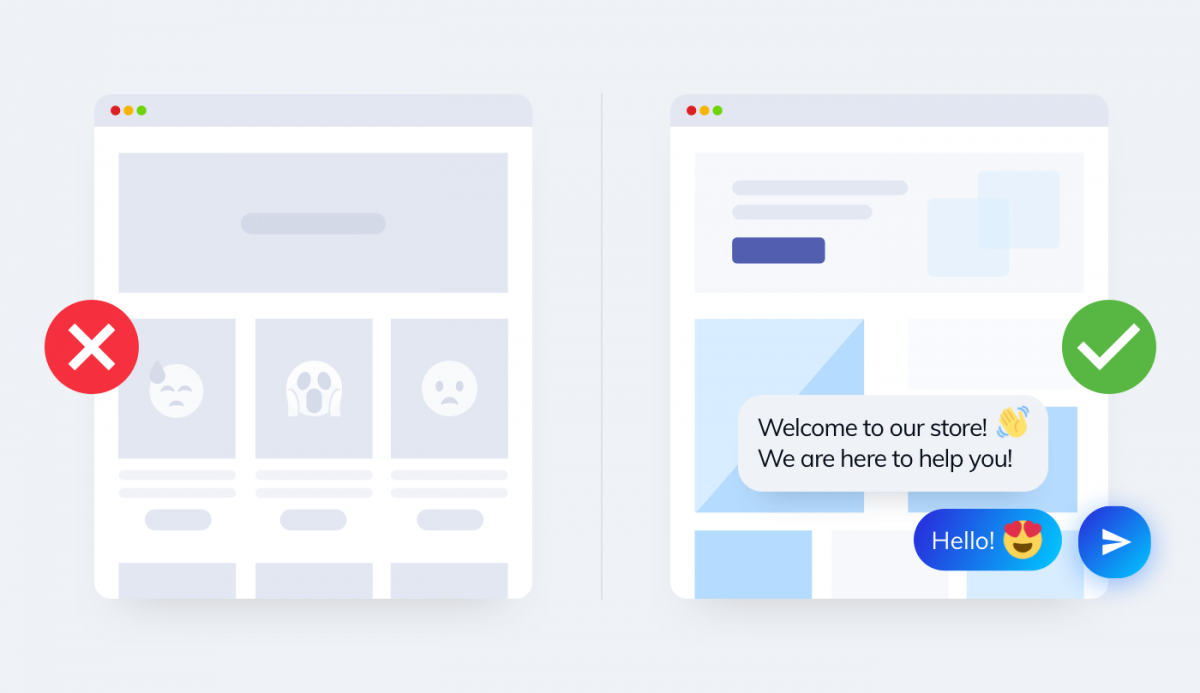 Sample use cases—See how people use live chat on their websites here.
One of our users, Vivian, had this to say:
One of the best business decisions I have made. Many customers complete purchases right after we answer their inquiries via live chat.
Do you want to find out more?
Don't let your customers leave your business. Instead, go the extra mile and offer them something special. This "something" means a rock-solid customer relation.
What Is Customer Relations
Customer relation(ship) is a special bond created between buyers and a brand as a result of numerous marketing, sales, and customer service processes.
Tip: Want to build better relationships with customers?
If you want to improve the quality of your customer relationship, consider using live chat software. It will help you to connect with customers and build trust.

👉 Check some of the best live chat software available today.
👉 Find the best WordPress live chat plugin and live chat app for Shopify.
How To Build And Maintain Customer Relationships: 7 Quick Tips
Good customer relations develop over time and remain stable if the consumer-business interactions are beneficial for both parties. It's not enough to woo clients once and leave them be. A once won affection must be cared for and nurtured on every occasion.
Keep reading to find out how…
No.1 Spare Customer's Time
No one likes to queue, especially in a digitized era that bears a strong promise of delivering fast and advanced solutions. It's unacceptable, then, to keep customers waiting on hold for hours if there're many modern communication channels and types of customer service that allow for a quick query resolution in just one contact.
If, however, you're experiencing a busy season at your company, defuse the situation in a professional way and lead customers through the waiting process by:
communicating every step of the way,
estimating the wait time,
speeding up the conversation with canned responses.
Tip: Canned responses (or quick replies) are predefined responses that a service representative can call during an interaction with customers to speed up the conversation. Try Quick Replies feature to automate the most repetitive queries and unburden your customer service agents.
No.2 Give Each Customer Individual Treatment
How do you make customers feel valued and special? By giving them VIP treatment.
Quality products are no longer the only factor that contributes to high customer satisfaction as it's the user experience that will overtake the price and product of every brand as a key differentiator by 2020.
Don't treat your customers like academic projects that must be completed by the end of the day, but look at them as individuals and deliver a personalized service:
Call them by names. Getting on first-name terms with customers will bring you both closer and make visitors feel appreciated. You can personalize your communication and use your customers' names in automatic messages with a sales chatbot.
Keep order history. Whether they're first-time visitors or regular clients, it's always good to track order history and offer personalized recommendations.
Go the extra mile. If you want customers to stand behind your store, you need to show a genuine interest in their lives. How? With a simple gesture of caring, like sending a letter or a thank you card (What does customer service mean to you).
No.3 Stay Positive Throughout The Whole Interaction
Customer service is not a department. It's an attitude.
Throughout your customer service career, you'll encounter many people. They will either inspire you to achieve better results or feed on your positivity and steal motivation.
But, you should always remember that customer service is about helping people and your performance shouldn't be determined by someone's bad mood. Instead, set the positive state of mind by following these two simple steps:
Use positive language. Resort to affirmative words (e.g. excellent, surely, exactly) and empathy statements (e.g. Let me look into it) to create a positive environment for yourself and customers.
No.4 Always Exceed Customer's Expectations In A Positive Way
How would you feel if a customer service agent promised you to call you back with a solution within the next thirty minutes but in fact, they didn't? Would you feel deceived, frustrated, let-down?
This is why you don't promise gifts that you can't afford. Instead, set clear and reasonable expectations that will be resolved throughout the conversation and will confirm your credibility.
Honesty and clear communication are the two customer service skills that will help you avoid humiliation and save your face.
Improve Communication With Live Chat
No.5 Show Appreciation To Clients By Introducing Loyalty Programs
Did you know that returning customers spend 67% more than new customers? This means, targeting customers with special programs could act as an incentive to revisit the store and encourage a product repurchase.
So, if you're looking for new ideas to benefit customers and keep them close, try introducing one of the loyalty programs that offer a different type of user engagement:
birthday cards,
the points program (points for rewards),
the game program (rewards for completing game levels),
the tiered program (rewards based on the membership level)
No.6 Handle Negative Feedback Well
Since we've already discussed the importance of measuring customer satisfaction, why don't we focus on the importance of handling negative feedback?
If you think that receiving negative comments will tarnish your company's reputation permanently, you're very wrong.
The key to receiving negative feedback is that the customer's opinion (flattering or not) gives valuable insight into the company management system. There is always room for improvement whether you work for a startup or a well-established company. Collect feedback, admit your mistakes and turn failure into success.
Tip: Collecting feedback is necessary if you want to satisfy the needs of all customers. A quick chatbot message will help you learn customers' opinions in less than three seconds.
No.7 Always Look For Contact With Customers
If you want to stay in touch with customers, don't count on them. It's your responsibility as a business owner to look for constant contact with clients – before, during and after the sales process.
Here are some ideas on how to take better care of your clients and strengthen the client relationship:
send personalized emails,
send newsletters,
offer small gifts,
invite them to follow a company blog,
share their posts on social media platforms.,
include them in your PR outreach.
Remember that you can automate your customer communication and boost their engagement level with chatbots. Read more: How to Build a Chatbot for a Website
What Are Customer Relationship Management Tools
If you aren't looking for contact with clients, you'll never form long-term relationships with people. One-time purchases don't foster customer loyalty.
What you could do, then, is to deploy a CRM (Customer Relationship Management) program that would track customer activities, analyze their behavior and deliver solutions. A program that will take care of clients for you.
Small and medium companies usually use CRMs that are included in their customer service solutions. For example, Intercom is an all in one platform that has some basic CRM tools. You may want to look for cheap intercom alternatives for SMBs.
Here are some examples of the best CRM programs that will help you earn customers' trust and consequently, bond with them.
HubSpot CRM
HubSpot CRM offers the most basic and essential marketing, sales and service management tools in a forever free plan that gives unlimited access to the following options:
tracking customers' inquiries from all platforms (social media, phone calls, emails),
designing consumer profiles,
contacting customers via email/live chat/bots,
sending personalized messages/emails,
recording client-agent conversations,
sending user activity notifications,
calendar synchronization.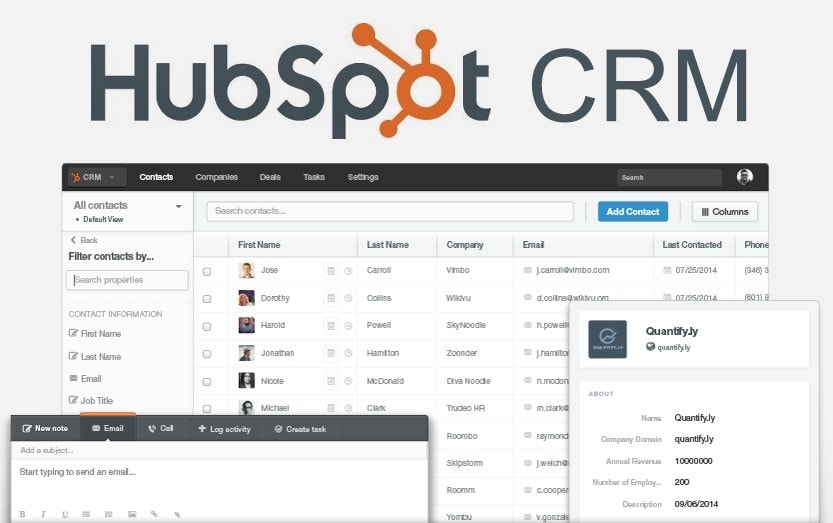 Because HubSpot's basic subscription plan includes a great number of free features, it's mostly recommended to small businesses new to the CRM world that want to test their options before they decide on one.
Zoho CRM
Zoho represents another CRM program that is designed to manage customer interaction with web integration, lead management tools, forecasting and many more features (to see the whole list, click here: https://reviews.financesonline.com/p/zoho-crm/) for a reasonable price ($12 for a standard offer and $35 for professional).
However, Zoho differs from the rest of CRM software – it offers the assistance of AI-powered bot, Zia, that can handle some of the interactions by:
analyzing the conversational tone in online communication,
automating troublesome tasks for CS representatives,
making forecasts about future sales,
gathering and delivering information on demand.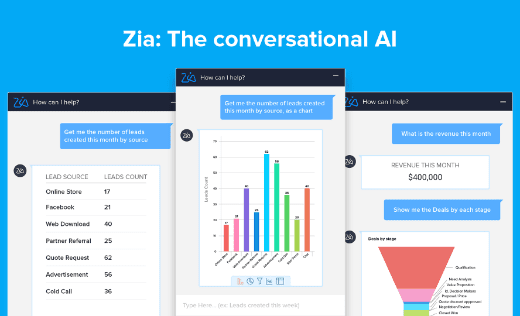 Since you already know how to take care of clients, let's talk about facts. Why is a customer relationship so important? What are the benefits? Are there any?
Why is Customer Relationship Important
Well, there are three solid reasons.
#1 Customer Retention Strategy Is More Cost-effective
A research has shown that it costs five times as much to attract a new visitor than to keep an existing one and in fact, only 18% of companies focus on retention marketing.
Acquiring new leads is an essential marketing activity that contributes to the company's well-being, but you shouldn't overstretch your budget for those who don't generate satisfactory revenues.
Instead, prioritize and keep targeting regular clients as strong business-customer relationships translate into high probability selling (60-70%) and increased profit (25-95%).
#2 Increases The Number Of Loyal Customers
A loyal customer will keep coming back to visit your retail store, contribute more money and recommend the brand to third parties only after having experienced impeccable customer service for which they're likely to pay up to 25% more.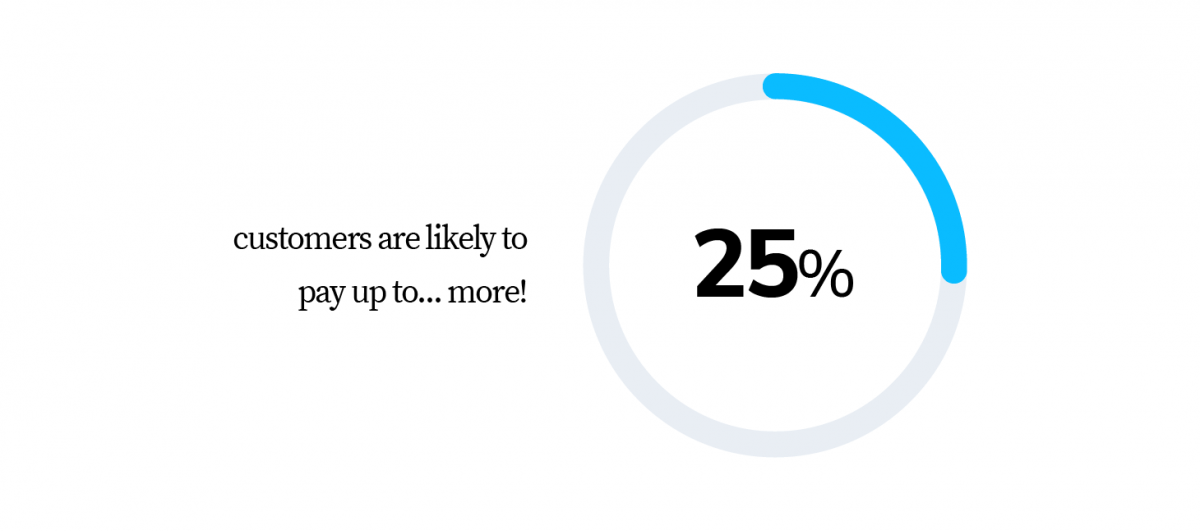 #3 Reduces Customer Churn Rate
A study conducted by Oracle has listed incompetent staff and slow service as two main reasons why customers resign from interactions with particular brands. Exceptional customer service, then, is a crucial component in an effective churn rate reduction and customer satisfaction improvement.
The Bottom Line
Lack of clients means bankruptcy. One-time buyers mean temporary money. None of these options sounds satisfying, does it?
So, why don't you try something else? Why don't you try and build a rock-solid relationship with your clients that would last five, ten or even fifteen years? It's worth giving it a shot.
Try Tidio Live Chat and start building long-lasting customer relationships right now!
Try Live Chat For Free