"Customer segmentation? But I know who buys from me, I don't need to segment them into groups".
Sadly, we've seen too many entrepreneurs leaving tons of cash on the table because of their decision not to use real data to understand their customers better.
As an online store owner, you most likely sell your goods to many different people all over the world. You interact (in one way or another) with your customers on a regular basis.
But does it mean that you really know them?
Customers are NOT a uniform group of people. They don't all share the same characteristics and expectations.
Far from it.
And your job is to find out about your customers as much as you can (that is if you actually want to make some money).
By doing this you can reach the right customers with the right message. Or, in other words, personalize your communication (and marketing) to answer the needs of each individual client.
What's the best way you can approach this task?
Group your customers together by their common characteristics. We call this grouping process segmentation and the individual groups (customer) segments.
Now, the question is: how to segment customers to observe the best results?
There are quite a few ways of doing it. In this article, you will find several modern strategies for segmenting customers in eCommerce.
Table of Contents
Market Segmentation vs CRM Segmentation
Traditionally, we distinguish four segmentation bases:
demographic segmentation
geographic segmentation
behavioral segmentation
psychographic segmentation
These segmentation approaches are called market segmentation. The focus here is placed on potential customers (i.e. the goal is to attract the right customers).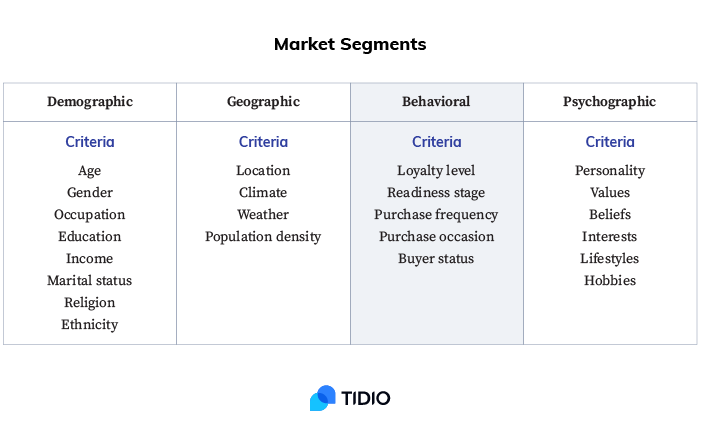 Those segmentation methods looked for common characteristics within society. For instance, businesses would often target people who were already classified into certain socioeconomic groups (such as DINKs, GLAMs, Yuppies).
Would you like to learn more about traditional segmentation methods and frameworks? They are presented in more detail in the Traditional Customer Segmentation Models section.
There were also proprietary frameworks developed to create more precise psychographic customer profiles (e.g. VALS).
But…
In 2004, Marakon Associates and the Economist Intelligence Unit surveyed 200 senior executives of large companies.
59% of [the executives] reported that they had conducted a major segmentation exercise during the previous two years. Yet the evidence suggests it's not a very effective tool: Only 14% of the executives said they derived real value from the exercise.

Daniel Yankelovich,
Rediscovering Market Segmentation (Business Harvard Review)
Despite the fact that there are a lot of segments, characteristics, methods, and frameworks, there is one fundamental problem — traditional segmentation approaches just don't work (!).
So what exactly is the problem?
The main drawback of the methods based on the psycho-sociological factors is that they are very generalized and often outdated. E.g. Just because someone is a female does not guarantee that she will be interested in the same items as other female customers.
Imagine for a moment that you are a visitor to your own store. Who do you think you would have more in common? The visitors who act the same way (behavior) or the visitors who are the same age or gender as you (demographics)?
I would definitely say that behavior is the winner.
Over time, behavioral segmentation evolved into modern customer segmentation. The latest technological advancements and the emergence of new marketing techniques based on data analysis made this segmentation method even more relevant nowadays.
New technologies give you more insights into customers. They allow you to segment your customers during their whole customer lifecycle and to track their behavioral patterns. As a result, your customer segments are based on real data and become more factual and accurate.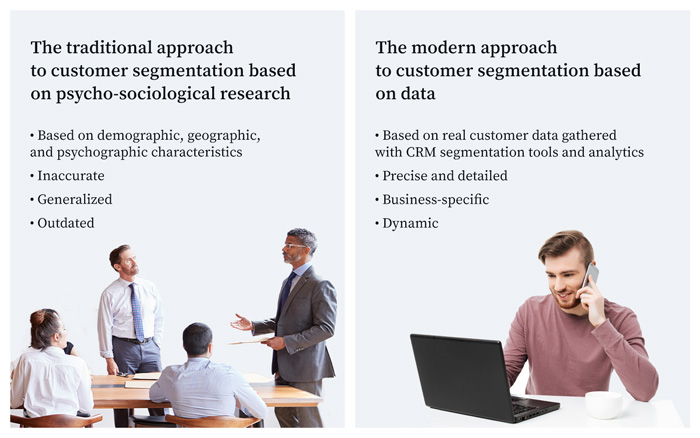 You no longer need to make guesses about your audience based on their location or other traditional characteristics. With a modern approach, you segment customers who are already in your database. That's why customer segmentation is now called CRM segmentation.
Marketers have much more access than they have ever had to detailed insight, information, and data. This enables them to build complex profiles of an audience and have the ability to carry audience segmentation much further into operations than before.

Chris Duncan,
CMO at NewsUK
You can make the segmentation even more insightful. Combine it with different variables and characteristics to eCommerce metrics, such as:
Conversion Rate
Customer Lifetime Value
Customer Acquisition Cost
Average Order Value
Repeat Purchase Rate
Real data about customers brings real results. Let's take a look at what data you can collect and how you can use it to segment your customers in the best possible way.
How to Segment Customers: 6 eCommerce Segmentation Strategies for Immediate Results
Customer segmentation based on demographics is a relic of the past. Some believe that demographic segmentation is dead and gone.
With modern tools and technologies, you can segment your customers in real-time. Behavioral segmentation boosted with data is how an eCommerce customer segmentation is done today. What our customers do and don't do is far more important than whether they are male or female, Black or Caucasian, from Europe or North America.
Here are some of the best ways to segment your customers that will make your business drive sales like crazy.
Trick #1: Segment Your Customers Based on Their Past Purchase Behavior
Track and target your existing customers.
Why?
When your existing customers are satisfied, they're more likely to buy from you again. If they are satisfied, it's far more cost-effective to persuade them to make a repeat purchase than it is to acquire a new customer.
That is why your existing customers are your most important segment of all.
First, track your visitors with a discreet checkout chatbot that will automatically assign a contact property or tag to each visitor who completes the checkout process. Such visitors will be saved to your database along with the contact property (or tag – both actions work well for segmentation purposes).
Below, a simple template of such a chatbot.

When the customer is done with placing their order, they are normally redirected to the "thank you for buying with us" page. Specify the URL of the page in the trigger (so the bot knows when to activate), and add the contact property name.
If you don't have a unique page that your customers visit after completing their purchase, it's not a problem. You can trigger Tidio chatbots with any type of event you can think of with the API.
This chatbot will help you create a segment of customers who already ordered from you at least once. You can name this segment however you want, but keep it precise, e.g. "Transaction complete" or "Made a purchase" (to match the contact property).
Did you know?
Vilfredo Pareto was an Italian economist who studied income distribution. He noticed that in Italy  20% of the population owned 80% of the land. He observed that the 80/20 rule is a very common ratio and it applies to many situations. For instance, when you work on something, 20% of your time produces 80% of the results. In sales, the most common version of the 80/20 rule is "20 percent of your customers produce 80 percent of your sales."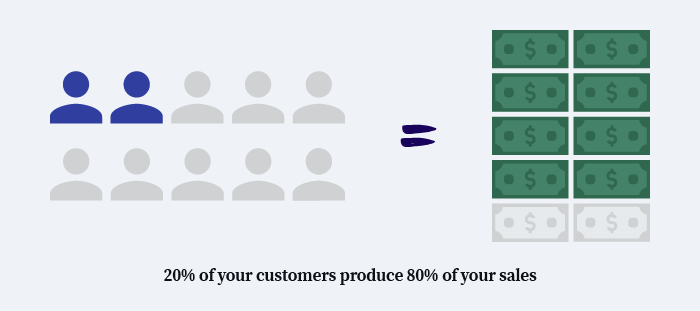 Criteria ideas for segmenting customers based on their purchase behavior:
*Define what "loyal" customer means. E.g. You may reserve this segment for customers who placed their orders at least three times in total.
Trick #2: Create Customer Segments Based on Customer Satisfaction Level
Here, you can go about segmentation in two ways to achieve different results.
Start with sending a CSAT survey to your customers or simply ask your customers to rate your customer support by the end of the chat.
Then, segment customers with regard to their satisfaction level.
1. Create a separate segment for satisfied customers.
See, if there is a correlation between their satisfaction level and the conversion rate. In case the customers made a purchase, track the connection between their happiness and their Repeat Purchase Rate.
Repeat Purchase Rate (RPR) Formula
To calculate the Repeat Purchase Rate, divide the number of customers who made more than one purchase by the number of customers who made at least one purchase.
Calculate what is your general RPR among all customers and what is your RPR among the customers who gave you CSAT: 9 and CSAT: 10. The result will show you the true power of segmenting your customers based on their satisfaction level.
2. Create a segment of your unsatisfied customers.
Remember the Pareto principle? It works here as well. 20% of unsatisfied, disappointed, and angry customers will produce 80% of your negative reviews and comments. You want to contain a flood of negative comments as much as you can so that the unhappy customers do not discourage your potential customers from shopping with you.
How to approach this problem?
Add contact properties to your unsatisfied customers and keep a track of your bad ratings. Next, get ready to act.
Launch customized emails, discounts, and chatbot messages to make up for the bad customer experience your customers might have had.
To keep yourself updated, create a bot that will send you a notification whenever an unsatisfied customer revisits your page. This will give you a chance to take care of them personally and try to make things right.
Criteria ideas for segmenting customers based on their satisfaction level:
Once you start customer segmentation based on the quality of your customer service, you'll realize where you stand. If you can't measure something, you can't improve it. That applies to customer satisfaction as well.
Trick #3: Create Segments Based on Product Browsing History
Product browsing is yet another example of online behavior that can be tracked. You can track what your customers viewed in the following ways:
1. Automatically with the use of a chatbot.
Set up a bot that will tag your customers with specific customer property whenever they visit certain pages. E.g. If there is a visitor who views a page with engagement rings, your bot will tag them with "engagement_rings" or similar.

You can also add a notification node that will alert you when somebody browses a specific product or category.

2. Manually with live chat Viewed Pages feature.
You can view what pages your individual visitors or customers browsed and then add a contact property to them by hand.

When you are done, it's time to target your segment(s) with a personalized email campaign. You can send product recommendations, as well as special offers to bring the visitors back to the store, or interest the customers who made a purchase with similar products.
Or, if you prefer to act while the visitors are still at your store, set up a chatbot to suggest relevant products to a given segment.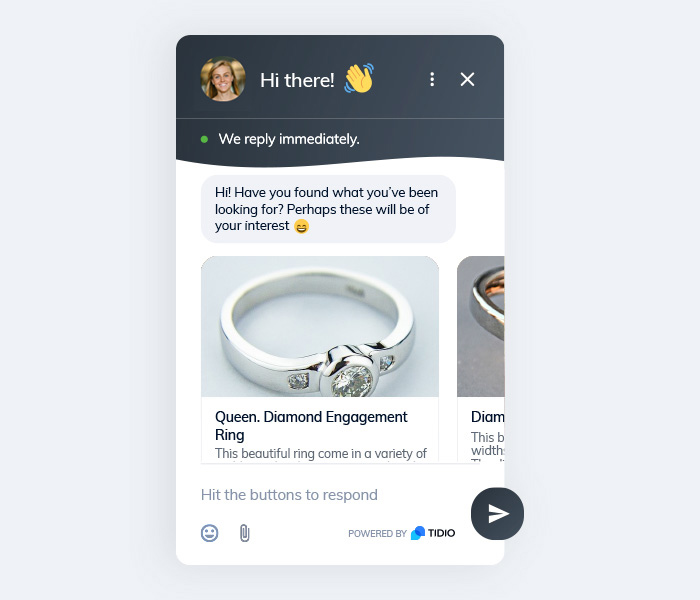 What else you can do is measure the conversion rate for separate product category segments. The analysis will tell you what products or product categories have the highest Page Visited Product Purchased ratio.
You might discover that even though some of your products have a low number of visits, they still sell like hotcakes. Such insight will allow you to prioritize your marketing efforts and highlight the most popular products.
Criteria ideas for segmenting customers based on their browsing history:
Not sure which live chat solution is best for your WordPress-based website? Read our reviews of the best live chat plugins for WordPress.
Trick #4: Treat Returning Visitors as a Separate Customer Segment That Demands Special Attention
One of the reasons why returning customers are important is because you already have their attention. They have visited your store before, so, unlike the new visitors, they know your goods and prices.
Secondly, the sheer fact that they have decided to return to your store means that they have already checked their options with other stores and now they are more willing to place an order with you.
This gives you a lot of room to market your business to them and to attempt to convert them successfully.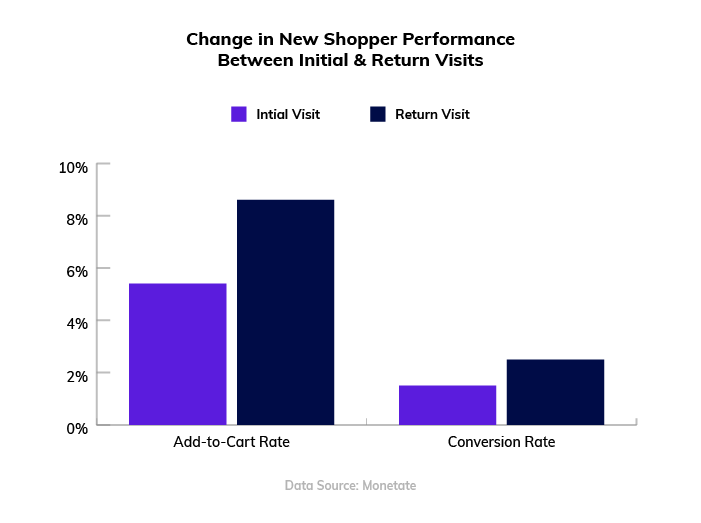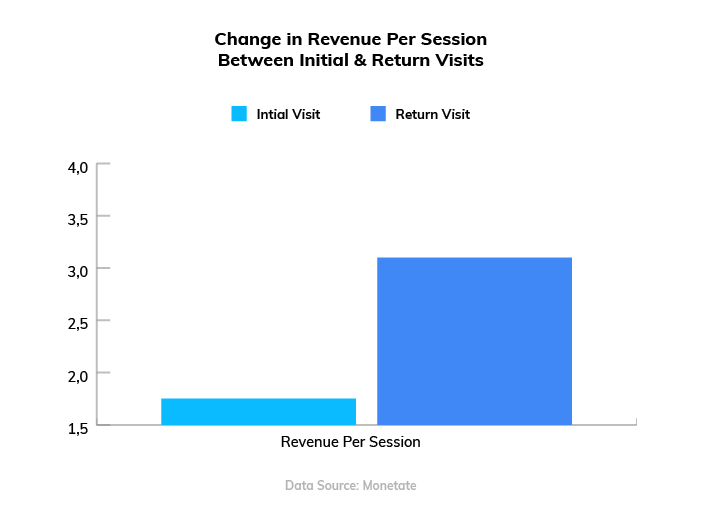 But first, you need to segment your returning customers.
With Tidio, it's easy. Similar to segmentation based on customers' browsing history, you can set up a chatbot that will automatically add contact properties to your returning visitors.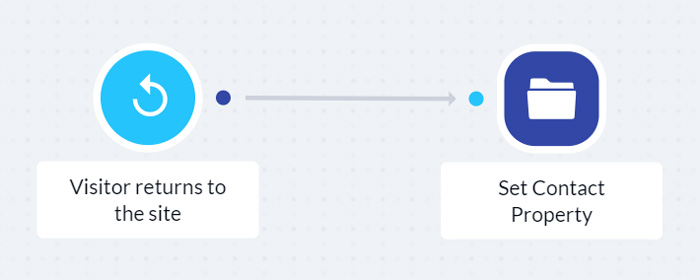 Here, you start with the "Visitor returns to the site" trigger and connect it to the "Set Contact Property" action node. Remember to specify the contact property name.
Now, whenever returning visitors come back to your website, your bot will activate and assign them the contact property.
While your bot is already in action, why don't we take it one step further? By adding just one more node to the same bot, each visitor who decided to return to your website will receive a welcome message.

A very small change made to the bot can greatly improve the customer experience. Good customer experience will influence whether your visitors will stay on your website longer (and order what they came for) or will leave it again.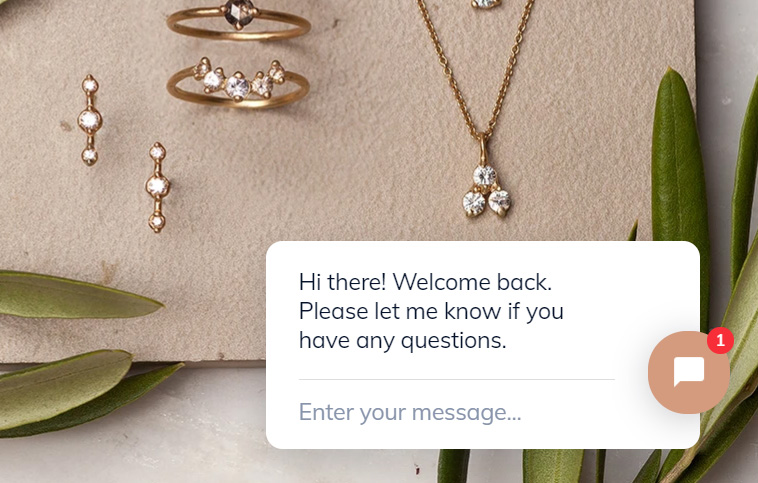 Trick #5: Create a Customer Segment Based on Cart Abandonment
We know that returning visitors have higher conversion rates (complete the checkout process more often) compared to the new visitors.
Nonetheless, there is no guarantee that each visitor, be it returning or the new one, will actually place an order (even though they have placed some product in their cart). So what happens between the "Add-To-Cart" and the "Purchase Made" stages?
Cart abandonment. Do you know what your cart abandonment for your store rate is? If not, here's a quick guide about how you can figure it out using segmentation.
1. To calculate the rate, you will first need a formula for cart abandonment rate (AR):
100% – (Conversion Rate ÷ Add to Cart Rate) = Cart Abandonment Rate
100% = all transactions initiated
2. Next, we will use the data from the table below and substitute the value into this formula and see what an abandoned rate is for customers from different segments based on their past purchase behavior.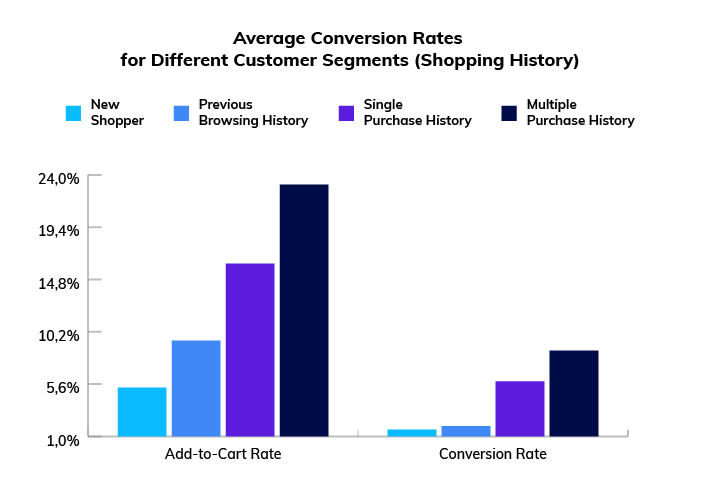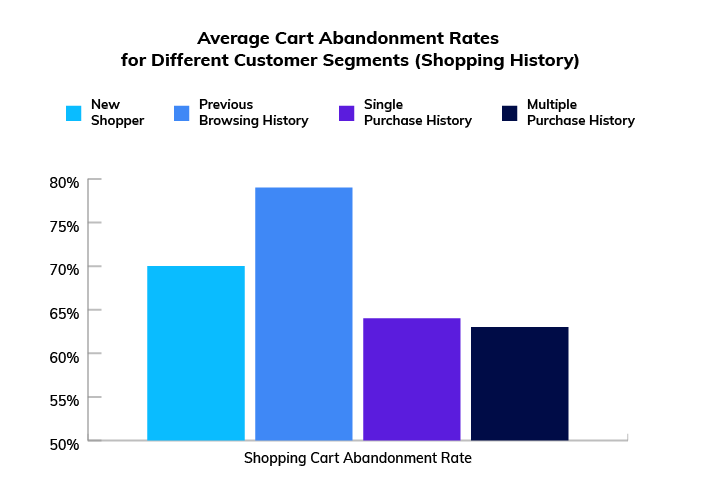 Results?
70 percent of new shoppers abandon their shopping carts. What's more, almost 80 percent of returning visitors with previous browsing history abandon shopping carts as well. Believe it or not, but these values are close to the average worldwide cart abandonment rate (75.6 percent).
As you can see, the stakes are high. And you should definitely focus on the segment with the visitors who abandon their carts.
Start with adding two chatbots to your store that will apply custom properties (or tags) such as "Item added to cart" and "Purchase made" to the visitors on their respective shopping stages. Then, go to the Contacts list and filter your visitors by marking the values:
Contains: "Add-To-Cart"
Does not contain: "Purchase Made"

Alternatively, if you know a bit about web development (or know someone who does), you may add a short script to your website to enable cart abandonment tracking. You can find a full guide under this link.
Criteria ideas for segmenting customers based on cart abandonment:
| | |
| --- | --- |
| Cart Abandoners | (Customers who did not complete the checkout process) |
| Added Product | (Customers who added a product to their cart) |
| Purchased | (Customers who placed an order) |
| Product-Focused Shoppers | (Customers who completed their shopping journey under some specific short period of time*) |
| Browsers | (Customers who spend a relatively great deal of time* at the store) |
| Researchers | (Customers who spend a great deal of time* exploring a specific product page or product category) |
*Remember to specify the time frame to make the segment meaningful.
A screenshot below shows how to create a chatbot that will mark customers as "Browsers" or "Researchers" (or any time-based segment you come up with).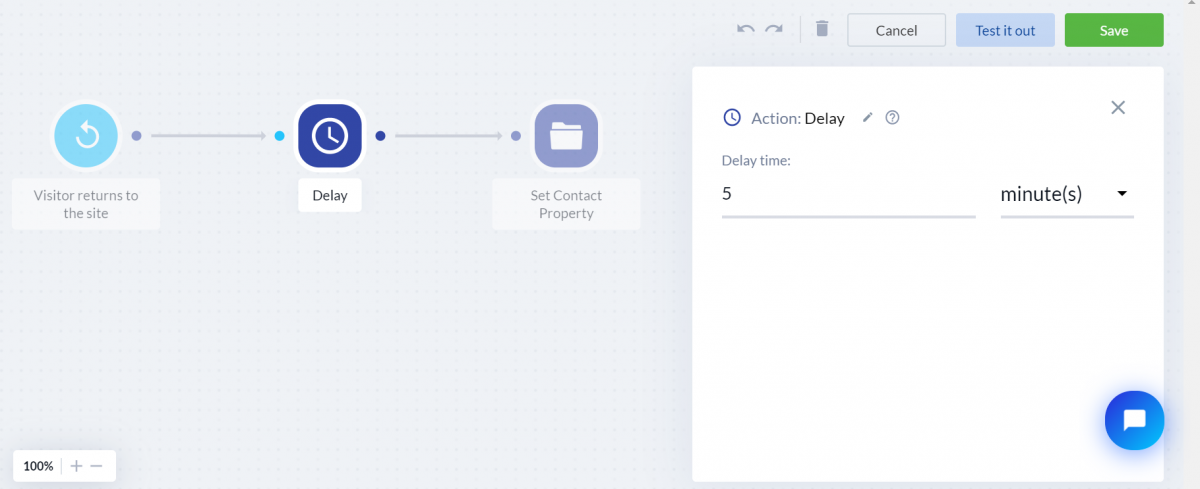 Specify the delay time in the Delay node to let your chatbot know, how long it is supposed to wait until it adds a contact property to your store visitor. In the example above, the bot will wait 5 minutes until it moves to the next action node, "Set Contact Property."
Trick #6: Calculate CAC and Conversion Rate for Different Customer Segments Based on Demographics and Location
Whenever you think about creating any segment, you should always have a specific goal in mind. There is no point in doing customer segmentation for the segmentation's sake alone.
We've already mentioned that traditional market segmentation methods rarely yield satisfactory results. But it doesn't mean they are useless. Quite the contrary.
To fully benefit from the customer segmentation you should combine market segmentation criteria with various customer data, such as CAC (Customer Acquisition Cost), CLV (Customer Lifetime Value), Conversion Rate, Add-to-Cart Rate, and many other eCommerce/marketing metrics.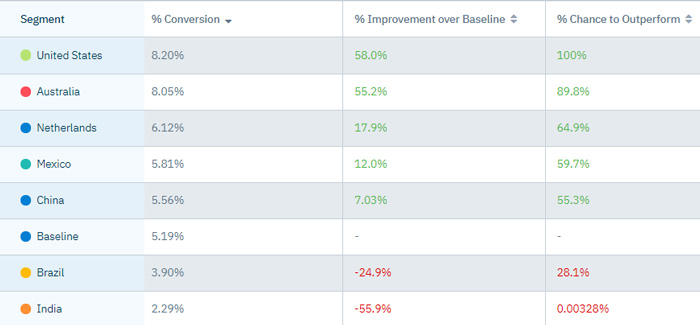 Below, you can find an example of how such combined data can work in practice. For the sake of it, we will assume that you run your business worldwide. For the geographical data, we chose the customers from the United States (US) and Mexico.
Recently, you have noticed that your average conversion rate for your US customers is 5 percent, while for Mexico it is only 3 percent. You also observed that your store received traffic from 200 visitors from the US (10 of them made a purchase) and from 100 visitors from Mexico (3 of them made a purchase).
The first thing that may come to your mind is to focus on customers from the US (more visitors and higher conversions). But it can turn out that your CAC for customers from Mexico is 4 times lower! So, if you run Google Ads to acquire new customers, you may realize that the same keyword may cost you much less in Mexico than in the US.
As you can see, you might end up having either 200 visitors from the US (10 would convert) or 800 visitors from Mexico (24 would convert) for the same price.

To segment your customers by country, go to the Contacts list, filter the contacts according to the country, and create individual segments for each country you have on the list.
Remember, that you can combine other segmentation characteristics, e.g. demographic ones.
Criteria ideas for segmenting customers based on their location and demographics:
| | |
| --- | --- |
| Locals | (Customers who are located in the same country as your store) |
| Non-locals | (Customers who are not located in the same country as your store) |
| [City] locals | (Customers who ordered to a certain city located in the same country as your store) |
| [City] [country] | (Customers who ordered to a specific foreign city and country) |
| [gender] [age] | (Male/Female customers within a specific age range) |
Traditional Customer Segmentation Models
There are four different traditional market segmentation approaches that are frequently used in marketing research. They are known as geographic, demographic, psychographic, and behavioral segmentation methods.
Demographic Segmentation
Here, you segment your customers according to criteria like age, generation, gender, occupation, education, income, marital status, occupation, religion, and ethnicity.

Below, you can find examples of the demographic segments.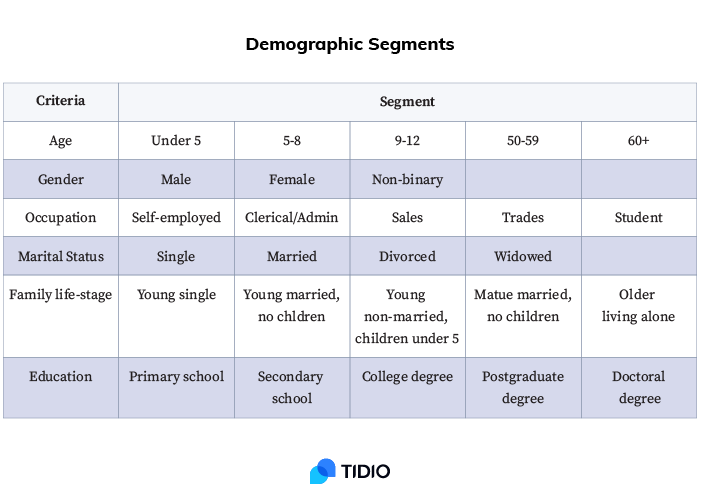 Geographic Segmentation
Here, you segment your customers according to such criteria as country, city, state, region, climate, or market size. You need to keep in mind customers' local culture, the weather, and holidays.
Below, you can find examples of the demographic segments.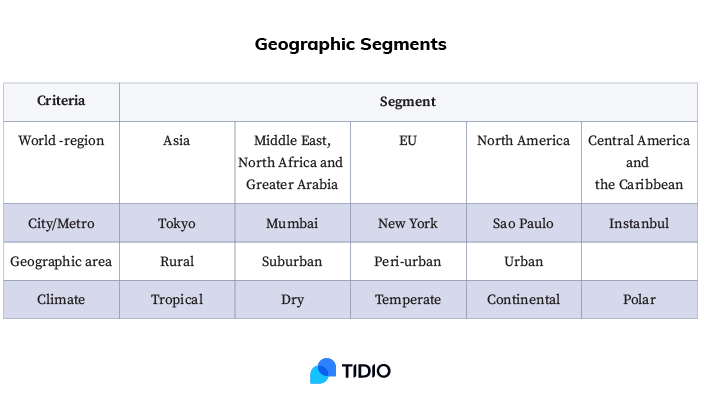 Behavioral Segmentation
Here, you focus on how your customers interact with your brand. What does it mean, exactly? It means that you segment your customers based on their actions. For example, one segment would be for customers who abandoned their cart, while customers who browse but never buy anything would be put in another segment.
Other characteristics you may consider are:
time (or day) certain customers do their shopping (this might be also an occasion, such as holidays or wedding)
shopping routine
preferred method of payment or delivery
the way they consume the product they purchased
how often they shop with you
Moreover, behavioral data may also take into account customers' history:
the number of transactions they have had with you
whether they have referred your business to other customers
whether they are new or regular customers
Below, you can find examples of the behavioral segments.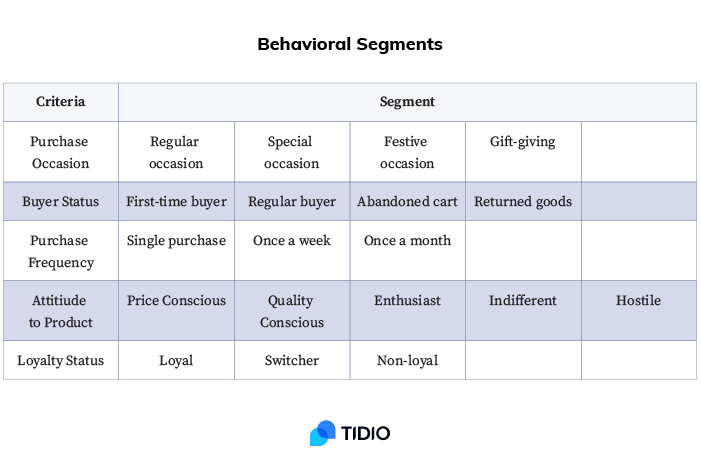 Psychographic Segmentation
Here, you focus on your customers' personality traits, characteristics, values, beliefs, interests, and lifestyles. For marketers, this type of segmentation helps to select the customers who are most likely to become buyers. The selection may be based on the fan or interest-related groups, such as TV series addicts, environmentally-conscious citizens, survivalists, Star Wars fans, etc.
How to Perform Psychographic Segmentation
There are several frameworks that help to conduct psychographic segmentation, but the most popular one is VALS.
VALS
VALS stands for Values and Lifestyles (or Values, Attitudes, and Lifestyles). This framework is used to predict customers' behavior during their shopping journey. It assumes that the buyers' motivations and resources determine how they express themselves in the marketplace.
In other words, people buy things to shape the way they, and other people, perceive them. They buy to fulfill some emotional needs or to find satisfaction. Different people have different motivations to buy goods or services, and the VALS framework helps to research and group those motivations.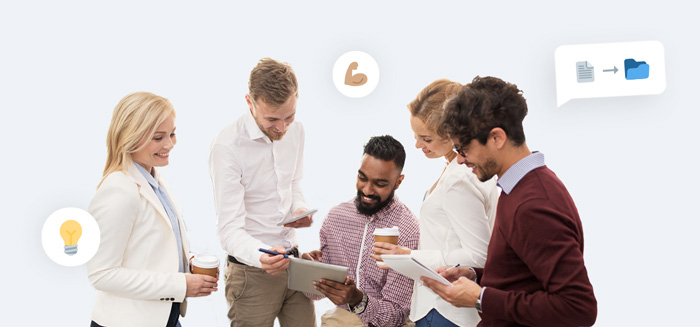 By knowing the motivations behind the customers' purchase decision, sellers and marketers can make more precise targeting as they can predict the audience's reaction better.
The VALS framework distinguishes four customer types:
Innovators
Thinkers
Believers
Achievers
Strivers
Experiencers
Makers
Survivors
Each of these types has its own motivation source (the reason behind the purchase) and is located on either high or low innovation and resources end (income level).
DINKs, GLAMs, Yuppies (and many more)
There are quite a lot of notable groups that can be considered during the psychographic segmentation process. As in the case of VALS types, members of those groups have different reasons (motivations) to buy. They also need to match their motivations with financial limitations.
Some of them are summarized in the table below.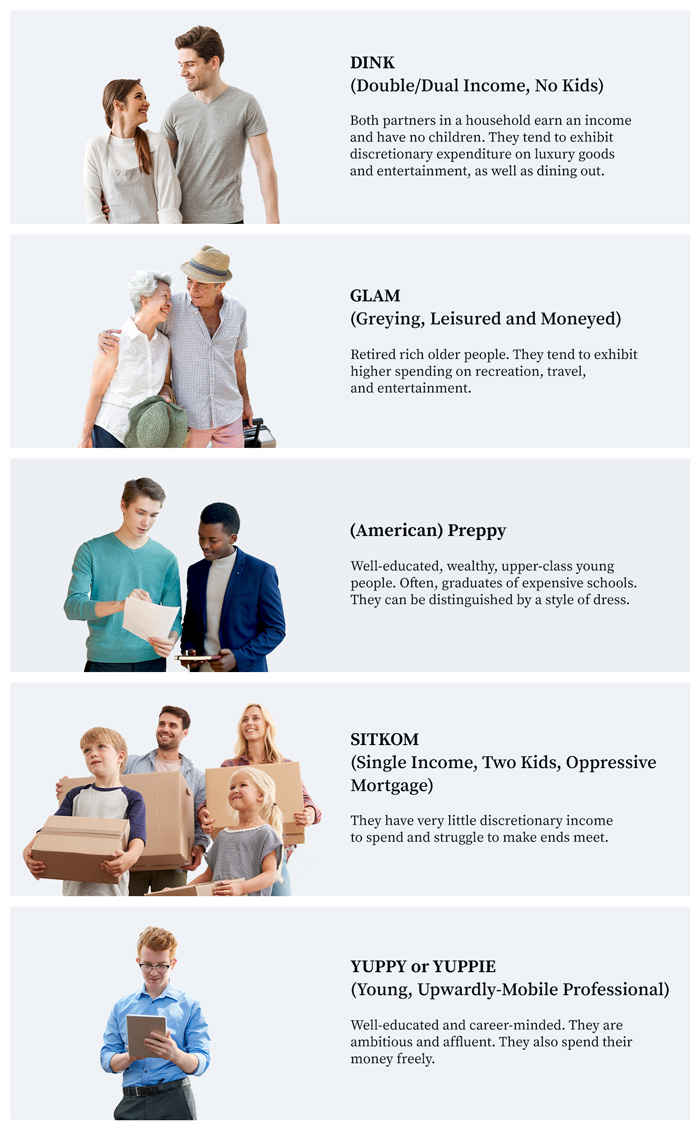 Key Takeaways for the eCommerce Customer Segmentation
Do you know what is the single most important eCommerce truth? Your customers are not a uniform group of the same people. It's easy to forget about it. Especially, if you deal with thousands of visitors every month, week, or day.
Sure, it's far more convenient to think about them as one perfect customer — your core customer persona. But it can be a trap and sadly, most eCommerce businesses fall into it. Don't be that business. Segment your customers – it will become your secret weapon and give you a very much-needed competitive advantage.
A quick recap:
Market segmentation and customer base segmentation are two segmentation approaches
Customers who became your buyers are your single most important segment to focus on
Analyze the relationship between customer satisfaction and purchases
Track what your visitors and customers are interested in to personalize your marketing campaigns.
Returning visitors are a strong segment of potential buyers
Make use of the segmentation to separate the customers who did not finish their orders and concentrate your efforts on saving the abandoned carts.
Combine the real data and metrics with traditional segmentation approaches to make the most of the segmentation