So, you've decided that it's time to make some customer experience improvements.
Great news!
Especially since the PwC study showed that experience is an important factor in the purchasing decisions for more than 73% of clients.
So, how to increase engagement and improve the overall satisfaction of your shoppers?
Well—
You can start by having a well-designed customer experience strategy.

This framework includes everything from how to truly understand your buyers and train your teams to ways you can use technology to your advantage.
Let's learn all about it and see how you can build your own model.
In this article:
If you want to find out more about how to provide great experiences on your business website, check out these articles:
Starting from the foundations—
Let's define customer experience strategy.
What is a CX strategy?
Customer experience strategy incorporates all the plans and actions a business does to ensure the customer has a positive experience with the brand. So, it's how a company puts the long-term goals and projects in place that affect the experience of their clients.
The overall customer experience (CX) is defined by how the customers feel about the brand and their interactions with the business. Good customer experience is the outcome of the company's strategy at each of the touchpoints, including good service, smooth shopping experience, and high-quality products.
For example, your CX strategy can be to better align with your customers. So the actionable plan can be to focus on social listening. It can be as small as responding to visitors' messages and complaints or as big as changing your brand positioning.
Okay, but do you really need a "strategy" for that?
After all, tweeting and posting on Instagram isn't rocket science, right? So, why you need a digital customer experience strategy?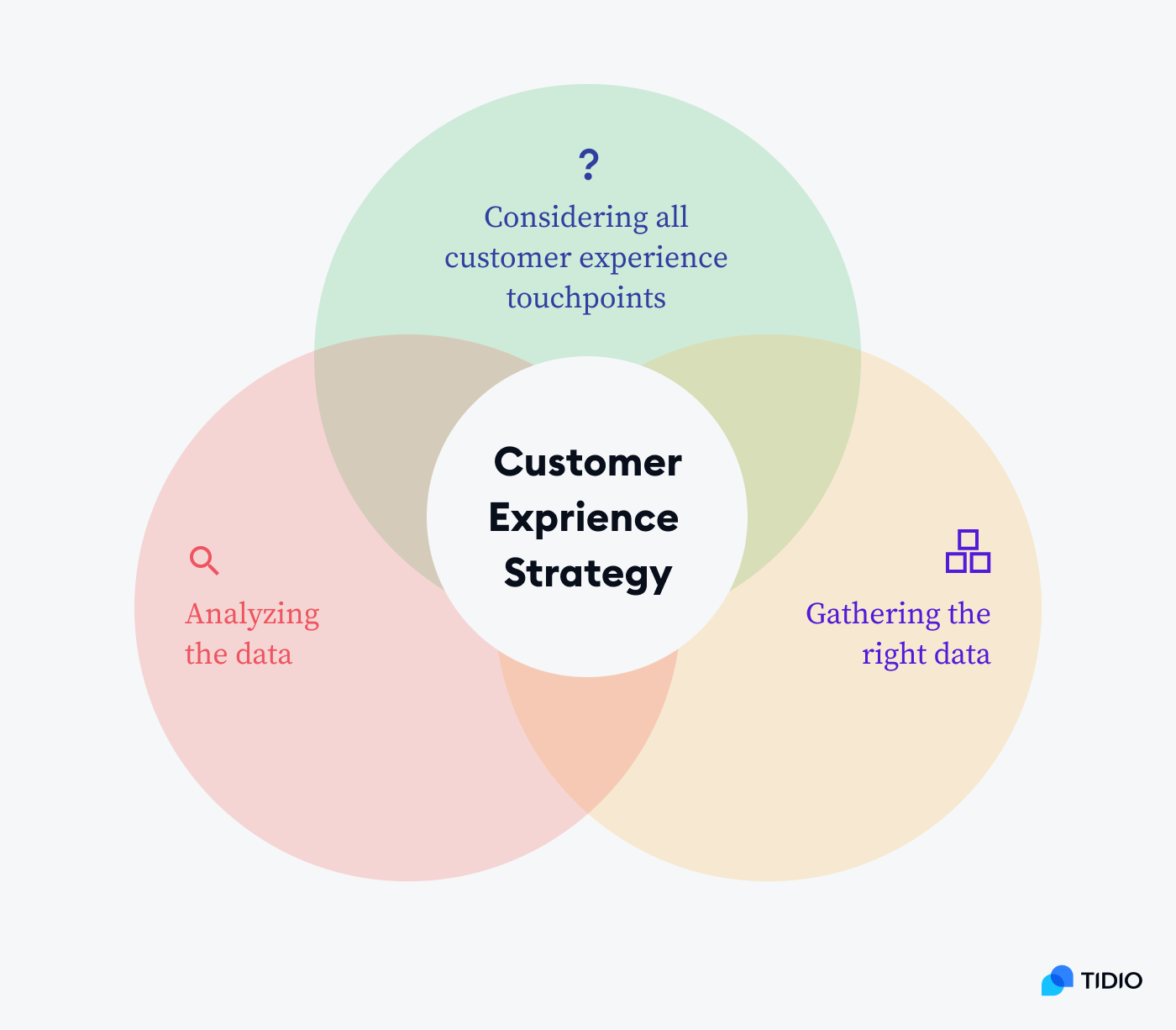 Well—
Without a customer experience roadmap, you'll waste your time, and the efforts to improve your customer interactions will be ineffective. A good CX strategy ensures the shopper's experience is cohesive at every interaction.
Essentially, digital customer experience strategy considers the entire buyer journey, including marketing, sales, and service. It defines everything that clients are exposed to: from product features, pricing, website design, and interfaces to content and different types of customer service and support.
Creating memorable experiences for customers means they want to spend time with your business. It translates into higher customer lifetime value, which is critical to your sustainable growth.
In fact, as many as 45% of customers would stop buying from a company after a negative experience. Also, companies that focus on customer experience report an 80% increase in revenue. On top of that, customer experience is an important factor in purchasing decisions for about 73% of shoppers.
And is CX strategy the same as design?
Almost.
Customer experience design is a method of developing initiatives to provide a frictionless experience for the customer at each of the touchpoints with your company. This includes improving processes and providing intuitive procedures that customers can easily follow in their buying journey.
So, how do you go about providing a good experience for your shoppers? And how do you know if what you're doing is effective?
The answer is—
You develop a customer experience strategy and measure the result. And here are some of the metrics you can use for it.
How to measure a CX strategy?
More and more companies compete for the consumer's attention. Nowadays, customer experience is one of the best aspects that can differentiate your brand from others in the industry. And to ensure that shoppers are happy with your business, you need to measure their experience and satisfaction.
Start by deciding which customer experience metrics work best for your business and goals. Some of the metrics you can use to measure customer experience are:
Customer Satisfaction (CSAT)
Net Promoter Score (NPS)
Customer Retention Rate
Customer Effort Score (CES)
Customer Churn Rate
First Contact Resolution (FCR)
Average Resolution Time (ART)
Customer Referral Rate
Then, prepare surveys and analyze online reviews to gather customer feedback. And make sure to ask the right questions. For example, you can create customer satisfaction surveys by asking how satisfied the client is with your brand and offering scales for shoppers to choose from.
Key benchmarks for customer experience are:
Read more: Check out the key customer service metrics and the main customer success KPIs you should start using to measure the results of your teams.
Now—
What elements does the framework consist of?
Elements of customer experience strategy
To improve customer experience strategy, you first need to look at what it combines. And then, try to maximize each part of your customer experience frameworks.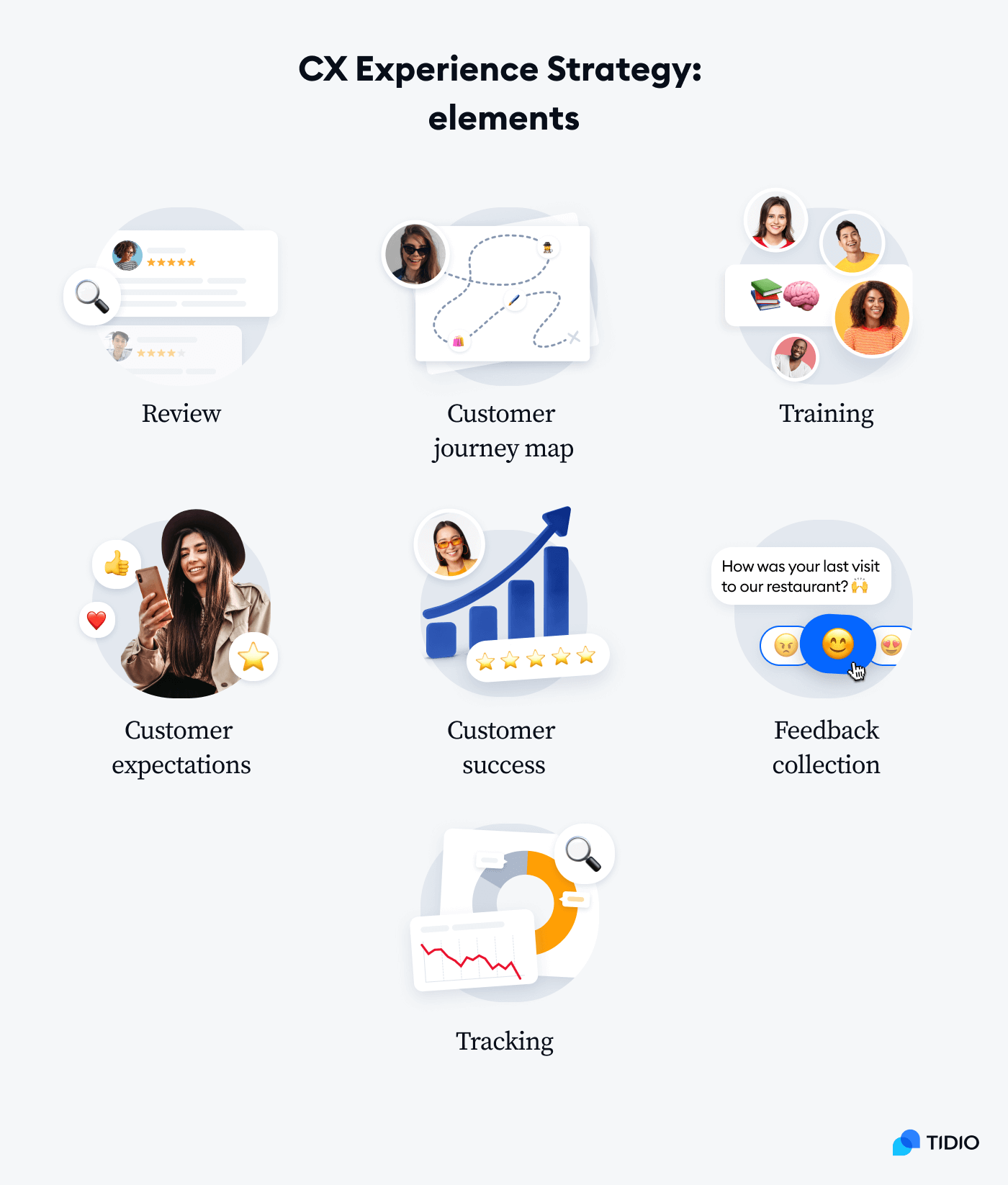 The key elements of customer experience strategy are:
Review
Before you start creating a new strategy, you should first review your company's current approach to customer experience. This will help you determine which of your processes work well and which ones need improvements.
You should start by checking your customer support data, looking at the key metrics, and speaking to your customer support team. If your Net Promoter Score and Customer Satisfaction score are low, you should dig deeper into the client conversation logs to know where the problem is.
Customer journey map
Second important element of the customer experience strategy is building or updating your customer journey map. It should outline all the touchpoints at which your shoppers interact with your business.
Remember to include any pain points your customer might have at each stage of the journey. This map will help you discover each stage that your clients take when purchasing from your brand. Moreover, you'll be able to identify where clients drop out and make relevant improvements.
Training
Share the information you found in your research with your team. Then, proceed to train your staff on any new activities and norms.
Transparent communication with your teams is important, so everyone is on the same page and that your people understand the background of your changes. It will reduce the pushback for your proposals and make everyone more willing to work with you. So, no matter if your findings were positive or not, share the data with your team and train them on what needs to change.
Customer expectations
It goes without saying, but let's put it in black and white here. In order to meet and exceed your shoppers' expectations, you need to first determine what they expect from your brand first.
Reliability and a positive attitude are two of the fundamentals that need to be consistent during every customer interaction. But depending on your business and target audience, many buyers' needs will change on a case-by-case basis. So, get to know your clients and ask about their expectations. You'd be surprised by the number of people wanting to speak to you if given a chance.
Customer success
It's time to start solving problems and improving your customer service. This element of your strategy is all about anticipating problems and fixing them before they affect your customers' perception of your brand.
And this is where your customer success team comes in. They speak to your customers frequently to ensure they make the most out of your products and services post-purchase. Some call it customer care, others proactive customer service, but the goal is the same—making sure buyers feel cared for and happy with your brand.
Feedback collection
It cannot be stressed enough—if you want to know what your customers think about your business and what they need, you need to ask and listen to them. It may sound simple, but collecting customer feedback is crucial for your brand development and growth.
In fact, about 77% of customers have a more favorable view of businesses that ask for feedback. Yet over 58% of consumers feel like their complaints are ignored by businesses.
So, make sure you consider and act upon the feedback you receive. In addition to that, you should send out surveys frequently to stay up-to-date and in line with the customers' expectations. That's because consumer needs can change quickly, and you don't want to miss out on the new hot topics. To make it easier, you can implement customer service automation tools, like chatbots, to collect feedback for you.
Tracking
Companies that thrive routinely track their performance. This includes their teams' performance as well as the business performance as a whole.
For your customer experience strategy to stay effective, you might need to adapt and tweak it repeatedly. The moment you see a downward trend in your data—whether it's sales dropping, the satisfaction rate falling, or the abandonment rate growing—you need to act quickly.
And now that you know the elements of customer experience framework and design, let's learn how to create a customer experience strategy.
How to build a customer experience strategy?
Time to improve visitor's experience on your site and turn new customers into loyal shoppers. You can do that by truly understanding your clients, their needs, and expectations. Only then can you properly train your staff, utilize technology, and personalize your services accordingly.
But the big question remains: how can you provide a positive customer experience with your brand?
Let's have a look at how the top brands do it and learn how to develop your digital customer experience strategy.
1. Create a buyer persona
Customer personas are made-up characters that represent your ideal clients. They have the same characteristics, challenges, and motivations to help you understand your potential customers.
Personas give you a chance to look at your CX strategy from the outside and help you focus efforts on targeting the right shoppers. They guide you throughout the customer journey and show what your customers are looking for. And by developing these personas, you can bridge the gap between customer experience and expectation.
Here is an example of developing a persona for a Tourist Information Center based on thorough research.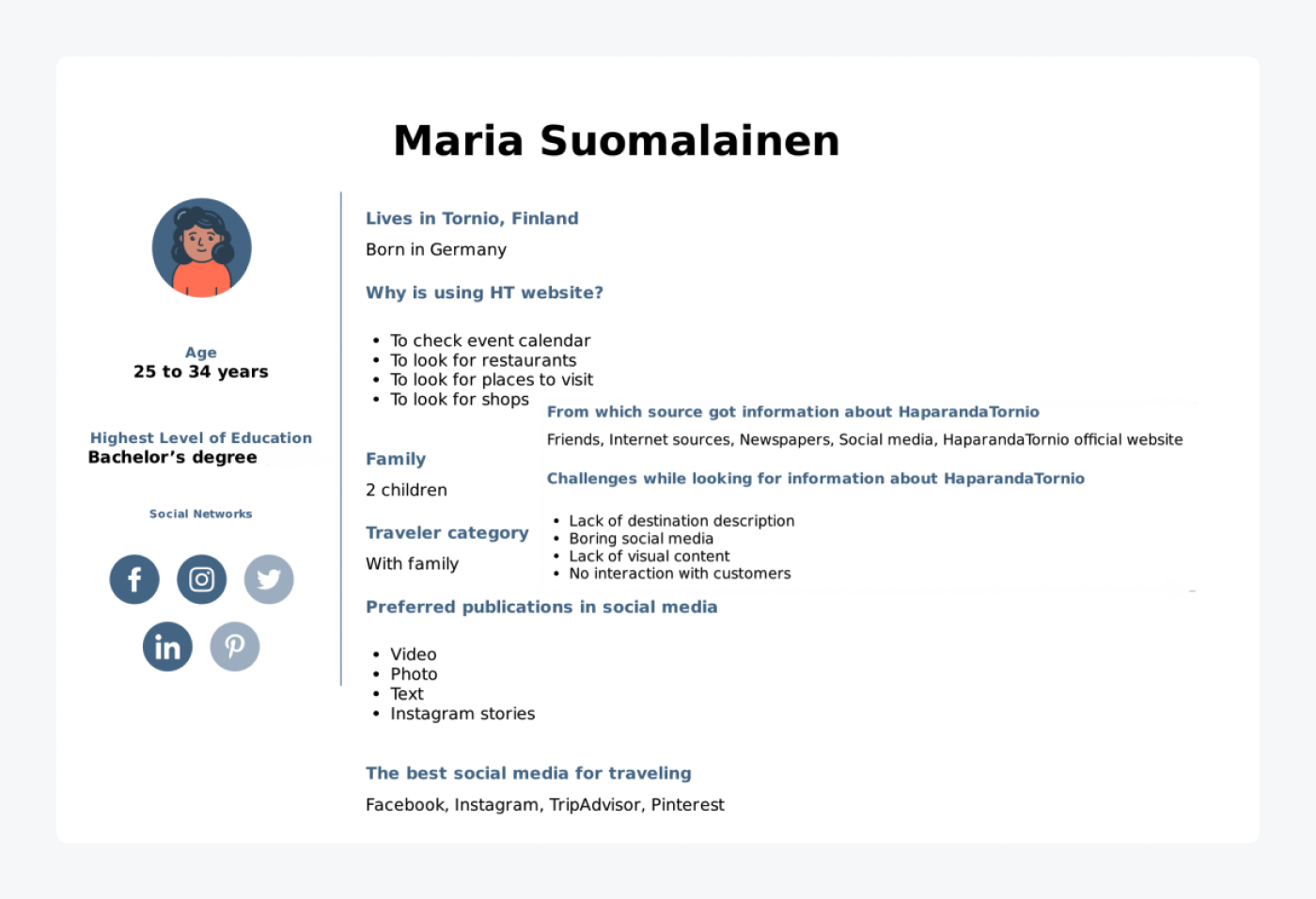 As a result, the Tourist Center started using more visual content and sharing local events. It also added social share buttons for Instagram, Facebook, and Pinterest on its website.
2. Capture the voice of the customer
One of the most important customer experience strategy steps is to get a lot of insights into who your customers are, what they like, and what they expect.
There's no better or faster way to understand customer needs and expectations than by asking people directly. But make sure you collect customer feedback from multiple sources to get the whole picture. Some customers fill in satisfaction surveys, while others prefer to take their frustration out on social media.
Then, analyze the data and interpret the results. There are plenty of voice-of-the-customer techniques and tools that help you get feedback and reliable insights. You can then adjust your products and offer to provide a better experience for your clients.
Take Amazon, for example—
In 2018, it added a new dashboard called Voice of the Customer and introduced a new metric called Customer Experience Health. It helps Amazon sellers understand and improve their performance based on customer feedback. Sellers can identify product and listing issues to take appropriate actions to fix them.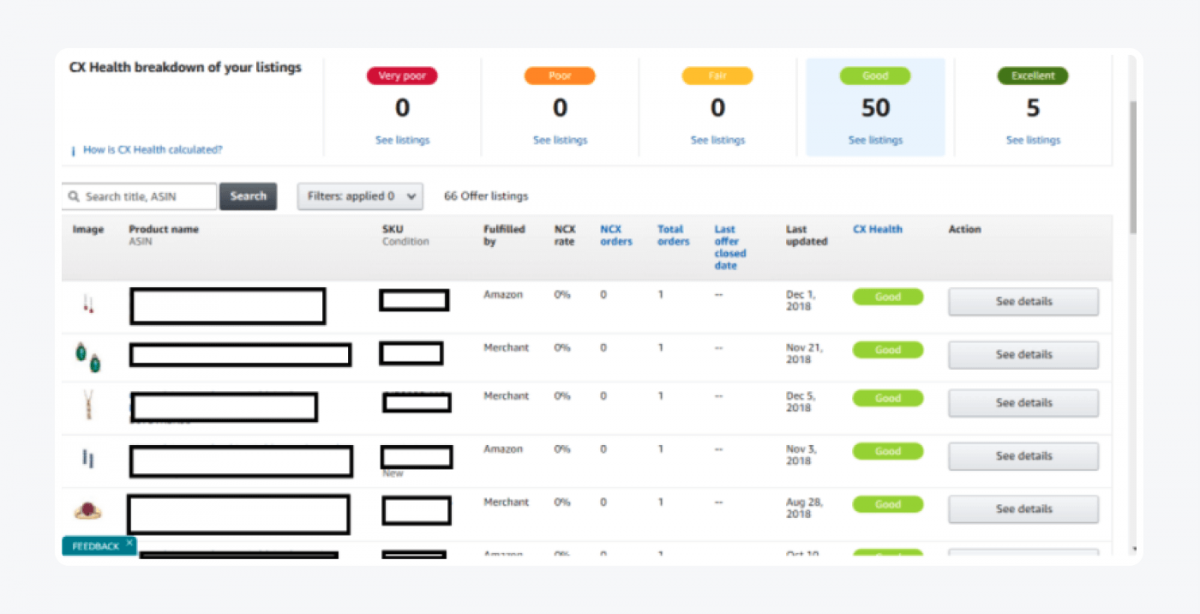 3. Define customer experience vision
Spend some time to decide what your customer experience vision is at a broad level. Start with a set of statements about your company's core values. Then, break it down into deliverables at different levels of your organization.
But don't forget to clearly communicate the vision to your employees—from top management to juniors. This will help to create an organizational climate that supports and drives behavior set out in the company vision.
Disney's strategies for customer experience are a great example to illustrate this.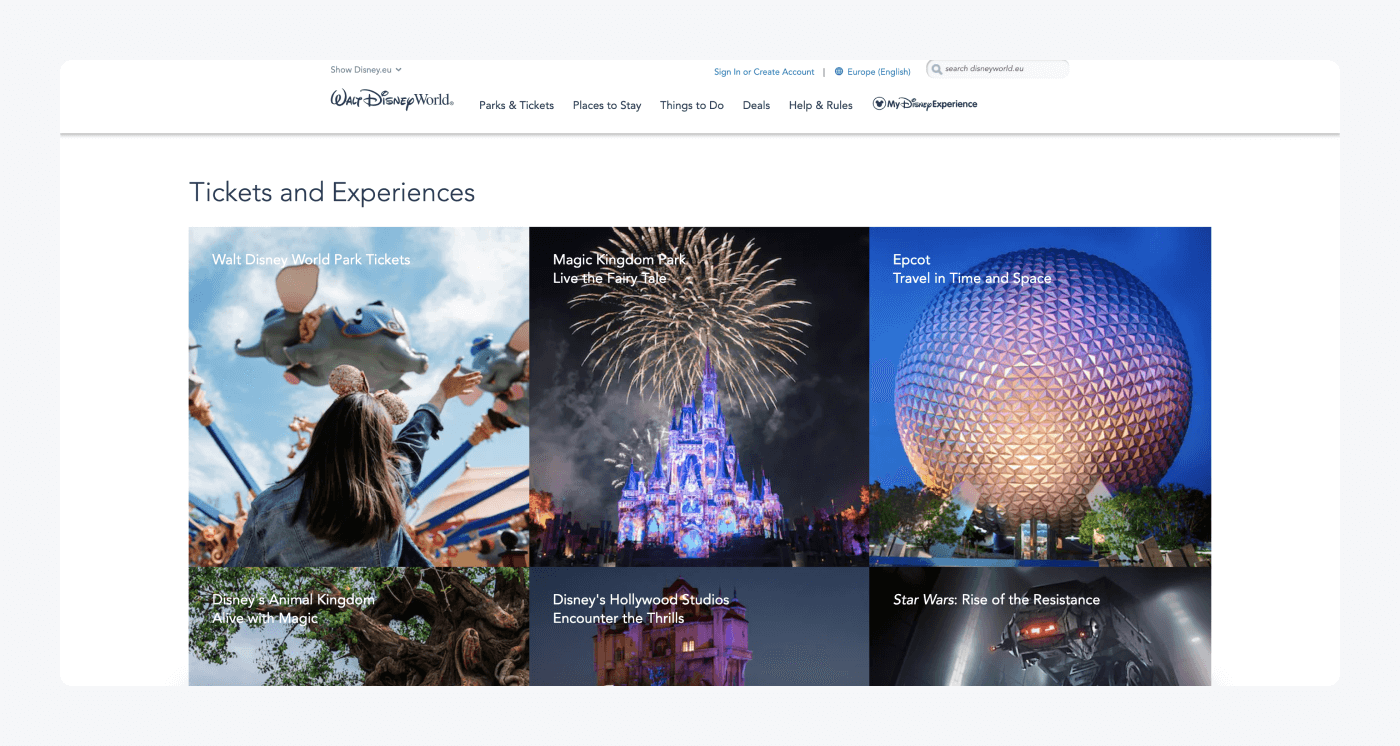 Disney's theme parks have created an extremely loyal customer base who are enchanted by the so-called "Happiest Place on Earth". It's thanks to the employees who focus on providing a magical experience to every single visitor. That's why in 2021, nearly 50 million people went to experience the magic in the US alone.
In fact, on the first day at work, every employee learns their job is to provide happiness. They later receive regular training and tools to be able to solve issues in the most magical way possible.
4. Train and empower your frontline teams
This step is about letting your service and support agents make use of their full potential.
But how?

Well—you can start by creating a healthy work environment and adequately training your employees on who your customers are, how they use your product, and how to solve common issues. Research shows that with the right training, agents can improve their understanding of customers' needs.
And once everyone is on board with the company vision and knows what's expected of them, let them take the initiative. This includes empowering your agents to find non-standard solutions that satisfy customers and turn bad experiences into positive ones.
For example, every employee at the Ritz-Carlton can spend up to $2,000 per guest, per incident, to turn a bad experience into an amazing one. The amount seems like a lot financially, but it's worth even more symbolically.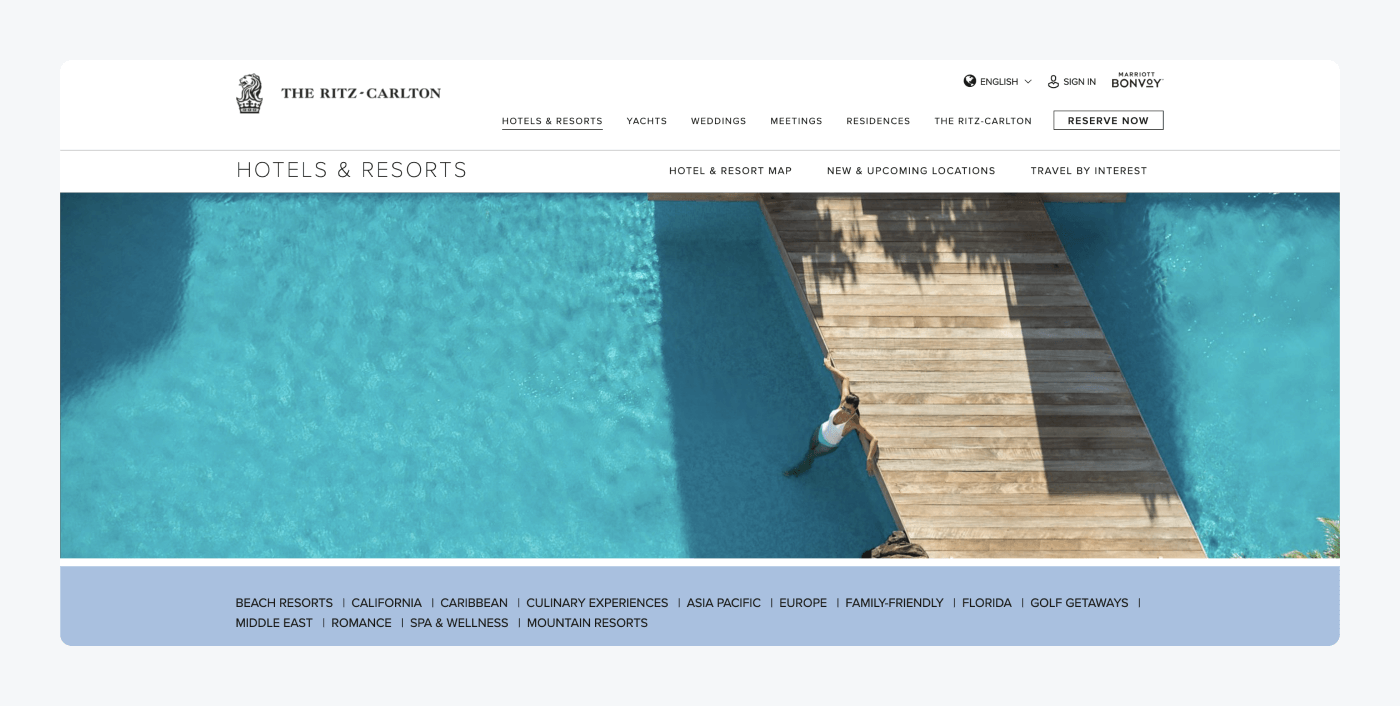 The hotel's staff is trusted to do the right thing and resolve guests' issues in creative and memorable ways.
5. Install a live chat and provide self-service options
No matter how well-thought your customer journey map may be, you can't possibly factor in all possible variables. And customers are getting increasingly impatient to get support.
That's why a great business CX strategy framework includes an omnichannel experience with seamless service between communication methods that around 90% of customers want.
So, try using live chat and chatbots with a single inbox to provide your shoppers with an omnichannel experience. This way, they'll be able to continue the conversation on your website that started on social media or other platforms. And you'll be able to keep customer conversations organized.
You can use Tidio live chat, for example, to support your clients across multiple channels and automatically collect feedback after each interaction. Or, like StoryBikes, you can provide instant support on your website using live chat and chatbots.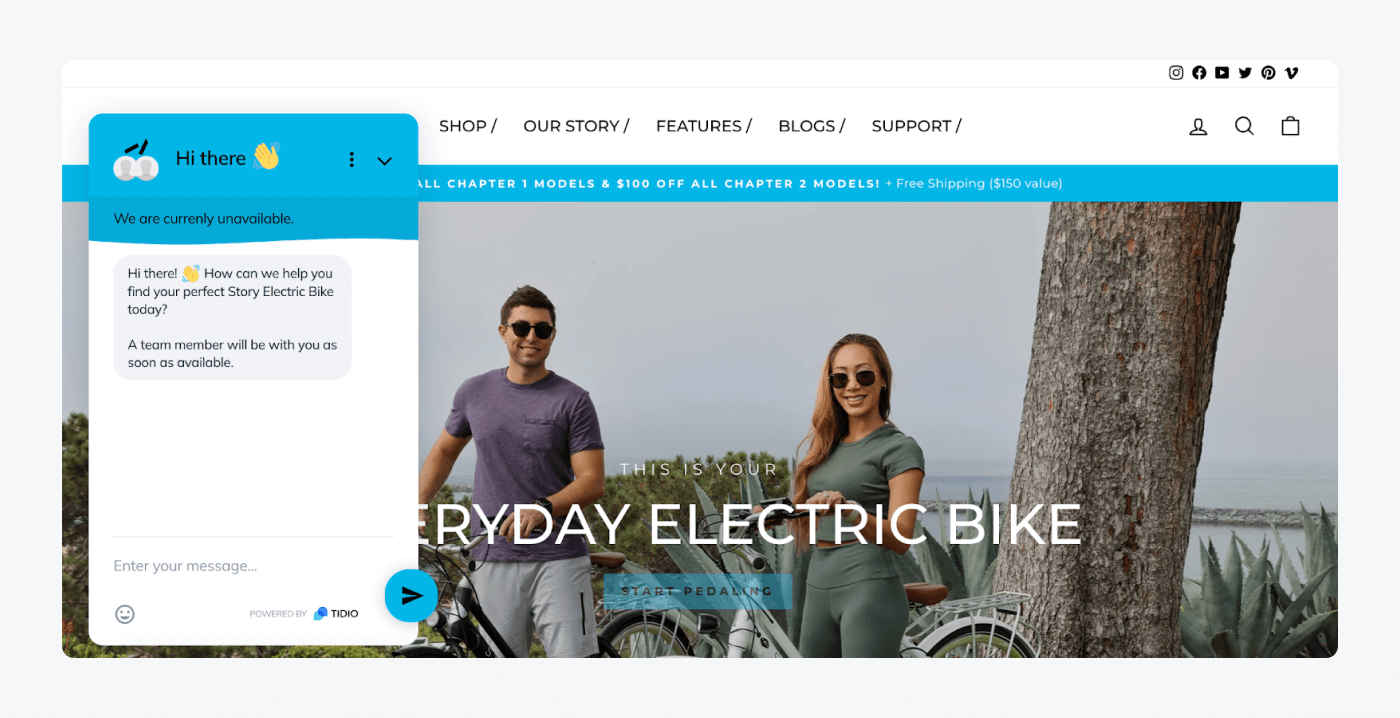 Read more: Check out how an Italian fashion ecommerce business more than doubled its conversions using Tidio live chat. Also, learn how to integrate Tidio with different platforms.
6. Personalize the overall customer experience
The next step in building your customer experience plan is to ensure the personalization of interactions.
Collecting customer data can help you understand your clients better and enable you to personalize their experience on your ecommerce website. This includes offering the right product or service and doing it at the right time in the right place. You should also leverage technology, like apps and a mobile version of your website, to add to the user experience with your brand.
But you need to be able to connect with the customer base in person, too.
For example, part of Nordstrom's customer experience model is to pay attention to shoppers in physical locations. The customer service team routinely asks buyers about their visit to the store and their needs. Apart from that, they use loyalty cards, apps, and email campaigns to offer deals and advertisements specifically geared toward the client. This personalized approach is rooted in valuing each customer and taking the time to ensure one-of-a-kind interactions.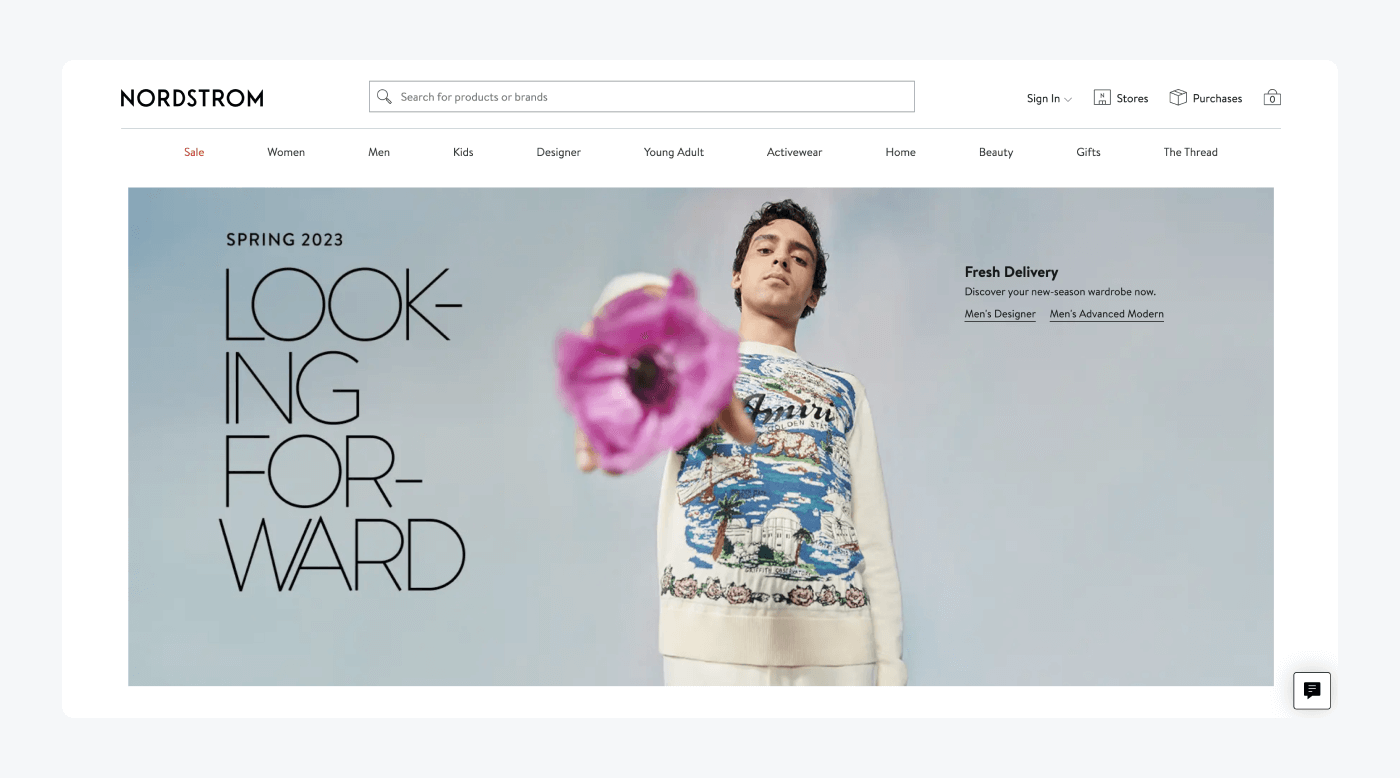 7. Keep adapting
The last step is one of the most important ones when building your digital customer experience strategy. You need to continuously adapt to new trends and feedback, and exceed the industry standards in order to keep your user experiences at a high level.
This is linked to staying up to date on your results and tracking data. You need to stay on top of current customer interests, keep finding new trends, and create hype. As Mark Zuckerberg once said:
Figuring out what the next big trend is tells us what we should focus on.
A great example of this step of customer experience management strategy is Apple. This company was setting new trends almost from the start of its existence. These include mobile phones with touch screens and even the moving mouse on the computer screen.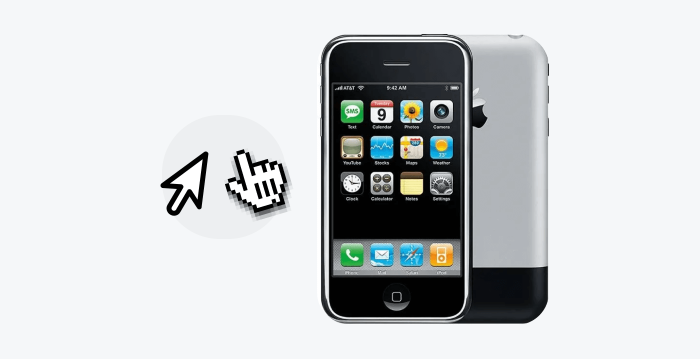 Now—
Here are some of the tips and best practices you can utilize when creating a customer experience program.
Customer experience strategy: best practices
Delivering superior customer experience takes a bit of strategic thinking. Luckily, some simple rules and gold standards will give your CX plan a solid foundation.
The goal here is to ensure your business vision is transparent and relevant to all types of customers. It's also important that you meet their needs and solve their problems with the mission you create.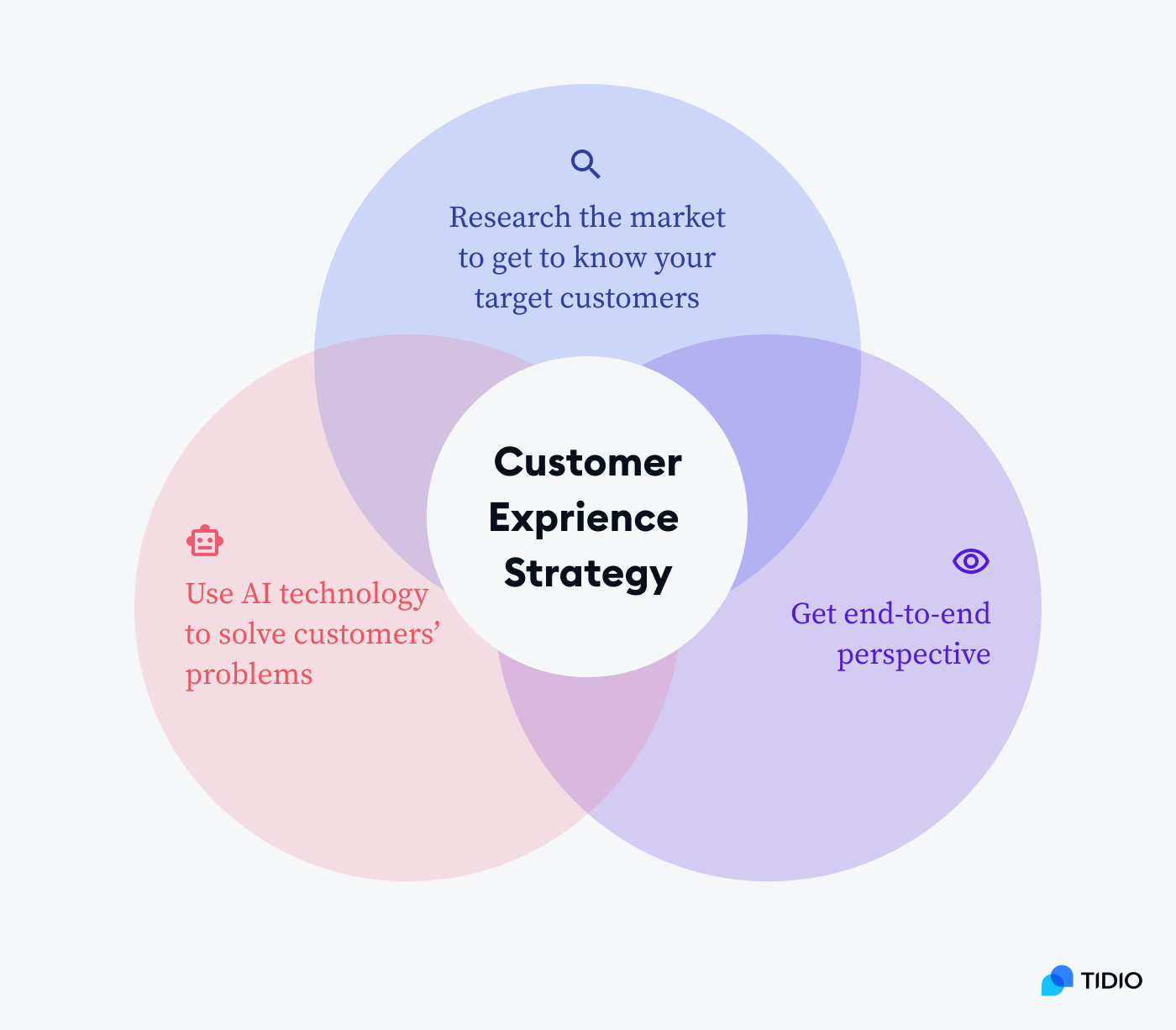 So, the four best practices in customer experience you should keep in mind and make use of are:
1. Research the market to get to know your target customers
Finding out who your customers are is CX strategy 101. Top companies such as Accenture, Deloitte, and SAS have recently further strengthened their commitment to collecting and analyzing customer data.
These businesses want to know:
How customers interact with businesses
Their buying habits
Their lifestyle preferences, etc.
But why are customer analytics so important? To get insights about customers, you should discover their pain points and learn how to solve them.
Consider this—
Customers are now empowered and have access to information from multiple sources. The more accurate your predictions on how they behave, the better chance you have to attract them with relevant offers.
2. Use AI technology to solve customers' problems
Artificial intelligence isn't just a buzzword anymore. In fact, you can include it in your strategy as a customer experience enhancement. AI chatbots can automate common tasks, while automated email marketing software can send welcome messages to your new clients. This will take some weight off your agents' shoulders and improve customer engagement with your brand.
Moreover, according to a 2020 MIT Technology Review, the leading application of AI in customer service are chatbots. When used effectively, this software streamlines processes, simplifies tasks, and improves customer support.
And that's exactly what customers expect.
A survey on AI finds that customers want to use artificial intelligence to save their time (58%) and money (53%), and have easier access to information (47%). So when you decide to implement it, focus on how it solves users' problems instead of just offering yet another technology.
Read more: Learn how to recreate in-store experiences online using chatbots.
3. Get an end-to-end perspective
Large businesses that offer many products, serve different customer segments, or focus on different sales channels may need more than one CX strategy. And since delivering a seamless user experience is more important than ever, you need to ensure all the initiatives are aligned across your organization.
Just think of all the customer touchpoints and departments responsible for them when creating a comprehensive customer experience program.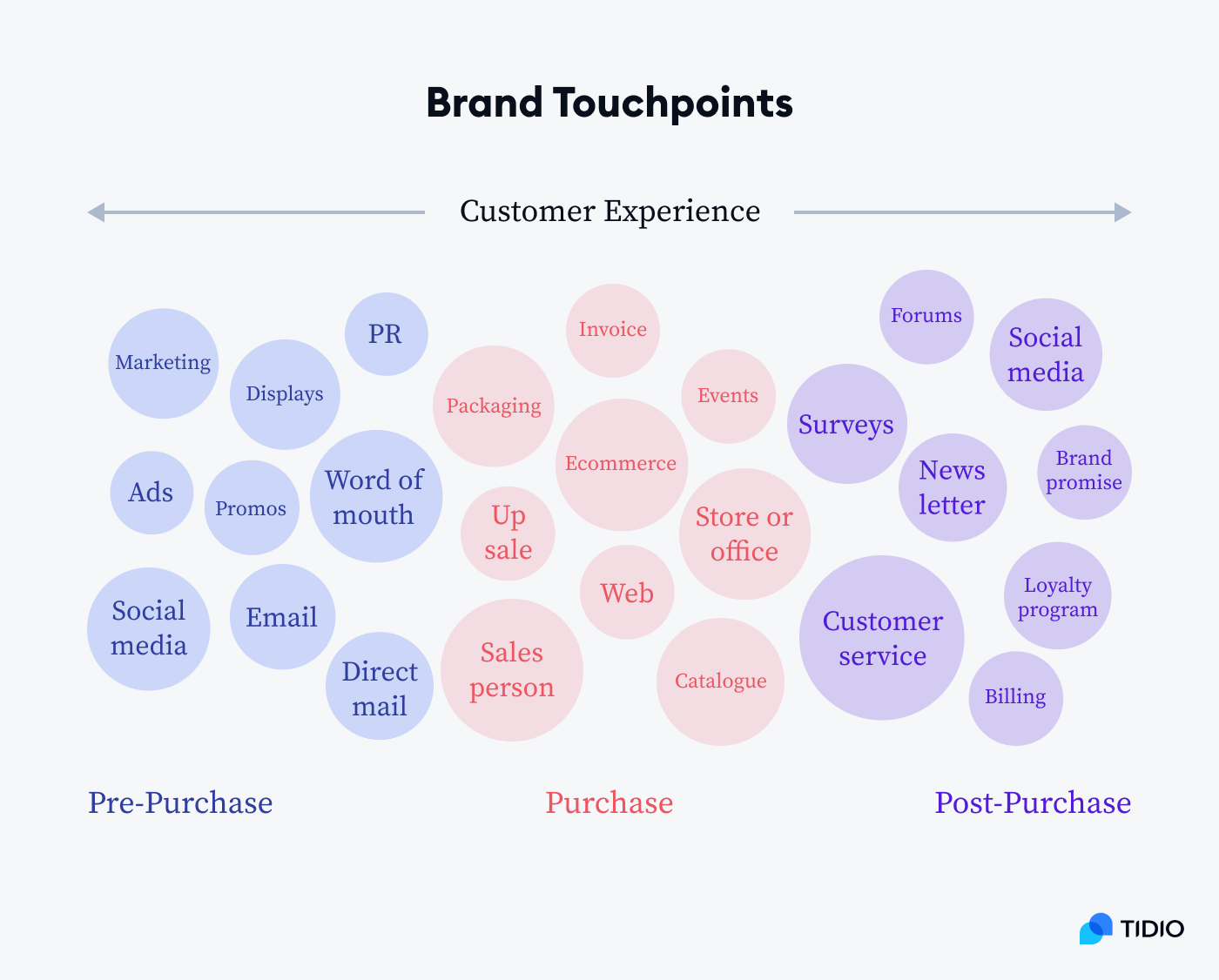 The key to success here is cross-functional collaboration on the shared data. It's important to establish clear lines of ownership and authority for everyone involved in delivering customer experience. And then, set up regular catch-ups with CX leaders where everyone can discuss common problems, share ideas to improve customer experience, and evaluate efforts.
4. Measure your efforts and further optimize
Firstly, how do you measure the experience that is entirely subjective? What we're dealing with are customers' perceptions and feelings. So it's near impossible, you may think.
Not at all—
You just need broad marketing measures.
According to a Gartner study, short-term metrics such as awareness, inbound traffic, and conversion aren't indicative enough. To evaluate the customer experience strategy framework, it's necessary to consider long-term outcomes, such as:
Improved customer loyalty
Reduced customer churn
Increased lifetime value
Word-of-mouth advocacy
But there's one more advantage—
Measuring long-term outcomes helps to validate whether there's been an improvement and justifies more investment. It also determines which tools and CX strategies bring value and which ones you can get rid of.
What's more, customer experience optimization gives you a whole new perspective on setting your business goals and KPIs. According to a Harvard Business Review study, customer-centric culture is one of the three top success factors for customer experience transformation.
Let's make the process of building your plan a little easier and give you a customer service strategy template.
Customer experience strategy template
You can use this template when creating great customer experience processes. Simply fill it in as you go and change it whenever needed.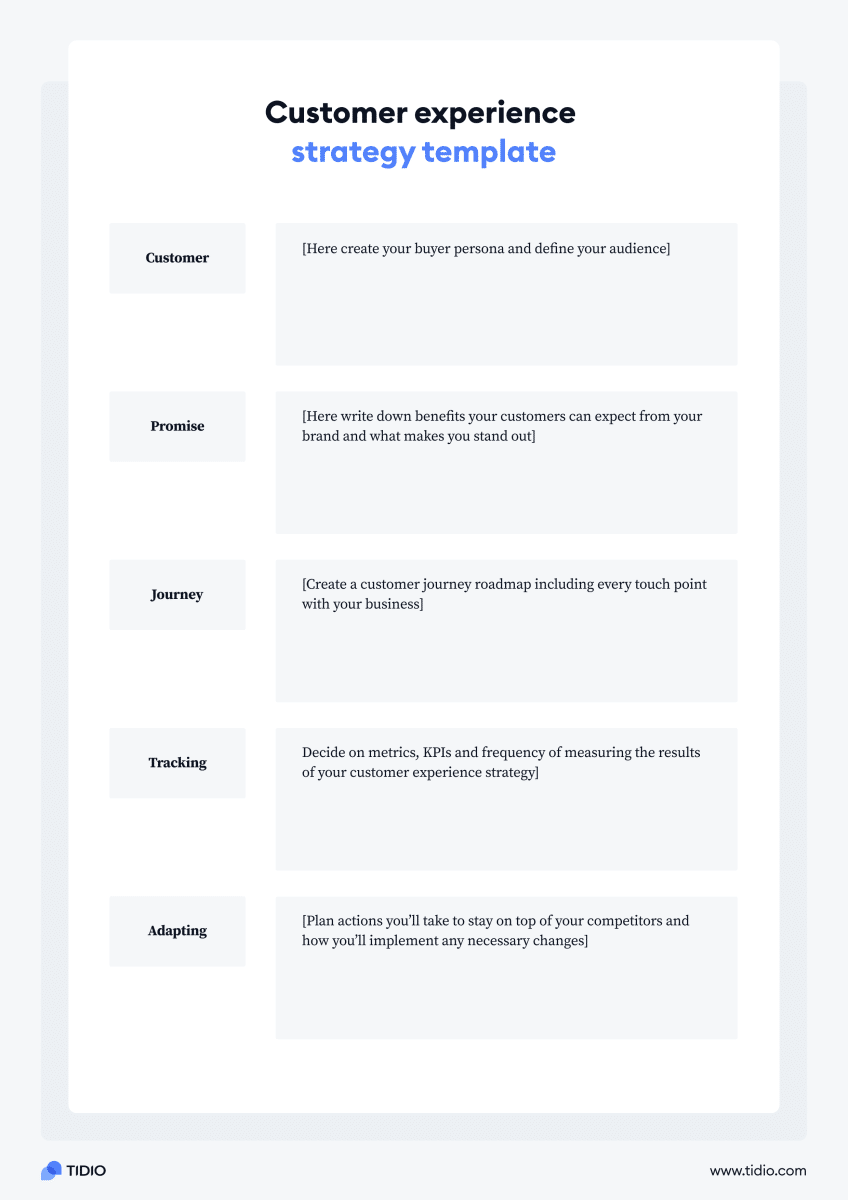 Customer experience programs: key takeaway
Whether your business is going through a digital transformation or you just want a competitive advantage, making a CX strategy is essential for your business.
You can build your own by:
Creating a buyer persona
Gathering the voice of the customer
Defining your mission and vision
Training your teams
Making the most out of technology
Personalizing your services
Continuously adapting
Best practices for building customer experience management strategies include doing a thorough analysis of the market, providing real-time support using AI technology, and measuring your efforts every step of the way. These actions will help you improve the digital experience of clients who contact you online.
It's also a good idea to improve the employee experience of your team members. If they enjoy their work and the environment, they'll put more effort into the job and their communication with clients. This will ensure that your customers feel cared for and will be more likely to upgrade with you. And, in the long run, this will help you to grow the profitability of your business.
Why not utilize live chat and chatbots and start boosting the digital experiences of your website visitors today?
FAQ
What is a customer experience strategy?
Customer experience strategy combines the vision, plans, and actions that a business puts in place in order to provide great experiences for its clients. These spread across every touchpoint and interaction that a company has with its shoppers.
How do you create a good customer experience strategy?
To develop a successful customer experience strategy you should create a buyer persona, capture the voice of your customers, and define the vision for the customer experience. Then, you need to teach your teams about the new strategy, use technology for real-time engagement, and personalize the entire journey. In the end, you should ensure that you continuously adapt to new trends and customer needs.
What are the four main pillars of customer experience strategy?
The four main pillars of a CX strategy are strong customer relations, customer-centricity, seamlessness, and high value. This means that you need to establish good customer relationships, be customer-centered, provide seamless experiences, and offer high value to your clients.
What are the 3 main components of customer experience?
The three main components of customer experience strategy are customer research, engagement with clients, and delivery of great experiences.