How to Increase Customer Loyalty?
It's a tricky situation, isn't it?
Your business needs loyal customers more than anything else to survive (let alone thrive.)
Customers, on the other hand, don't trust companies anymore and rarely develop any loyalty towards brands.
(Not to mention, they are likely to go somewhere else after just a single instance of poor customer service anyway.)
Luckily, there is good news too. Customers want to engage with brands, ideally in real-time, and you can use that to boost customer loyalty.
How? By implementing digital tools – chatbots and live chat – to engage new and existing customers, improve their experience with your brand and generate more repeat purchases.
That's exactly what you'll learn from this article. We'll discuss why chatbots are ideal for boosting customer loyalty. You'll also discover the three most effective strategies to help you get better results with your customer service chatbot ideas.
Before we get to that, though, let's evaluate the current situation quickly.
Customer Loyalty is Getting Harder to Come By, Sadly
But at first sight, there doesn't seem to be anything wrong with it.
One research after another proves the value of loyalty and the customers' willingness to follow their favorite brands.
Hubspot's customer acquisition study, for example, discovered that 90% of customers are likely to purchase more than once from a brand. Such findings would suggest a potential for developing brand loyalty.
Another study by InMoment seems to have confirmed it. The company's findings revealed that 60% of customers purchase more frequently from their preferred brands. In the same study, we also learn that half of the customers will make more purchases from their preferred companies, in fact.
Where's the problem, then?
Unfortunately, digging deeper reveals a harsh reality…
According to various studies:
55% of customers trust brands less than they used to only a year ago.
65% don't trust communications from the business, namely any press releases and other information.
69% of customers don't trust ads. The situation is even worse when you consider sponsored ads on social media only. Then, the number of such customers rises to 71%.
33% of US customers admit to having switched brands after just one instance of poor customer service. 60% will do so after three such incidents.
The above findings would hardly encourage any business about building customer loyalty today, wouldn't it?
But once again, there is good news too. In today's digital world, customers want brands to be readily available to them. They want instant engagement and answers. They demand their feedback be heard too.
(There is data to prove it, too.)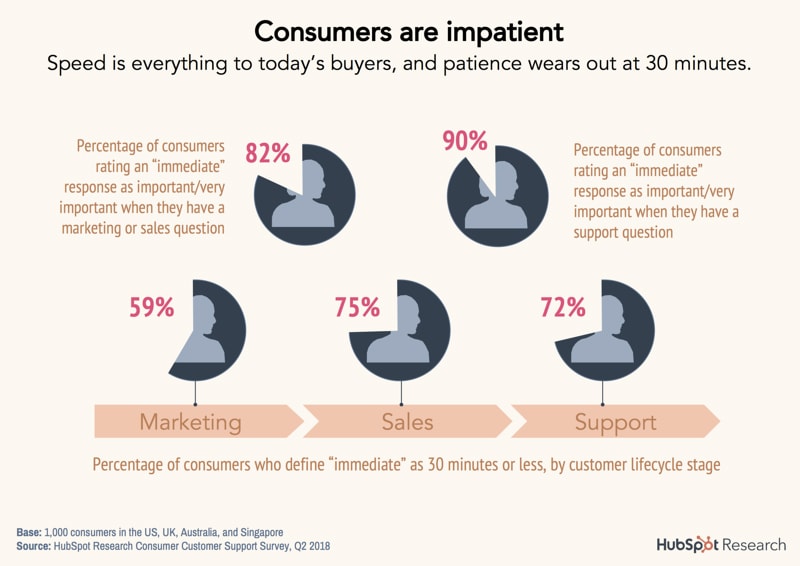 Your ability to provide such instant connection and engagement with chatbots and live chat is precisely what can help you boost customer loyalty.
Why Live Chat and Chatbots Are Ideal to Increasing Customer Loyalty?
It's simple – Both help overcome the biggest support and customer experience challenge for customers – Getting real-time, instantaneous support and answers.
The data in the above image shows it clearly. 82% of consumers want an immediate response to their sales questions. From other studies, we know they also demand instant gratification from brands, which is what chatbots and live chat provide, exactly.
There is corroborating evidence for that too.
Globe Telecom increased customer satisfaction by 22% with a chatbot. At the same time, their call volume decreased by half, while productivity went up by 350%. Amtrak increased their bookings by 25% after implementing a self-service option through a chatbot.
Overall, experts predict that customer service cost savings because of using chatbots will hit $8 million in just three short years (source.)
Here's why.
Live chat and chatbots have become the backbone for real-time answers and support.
A chatbot can check product availability for a customer.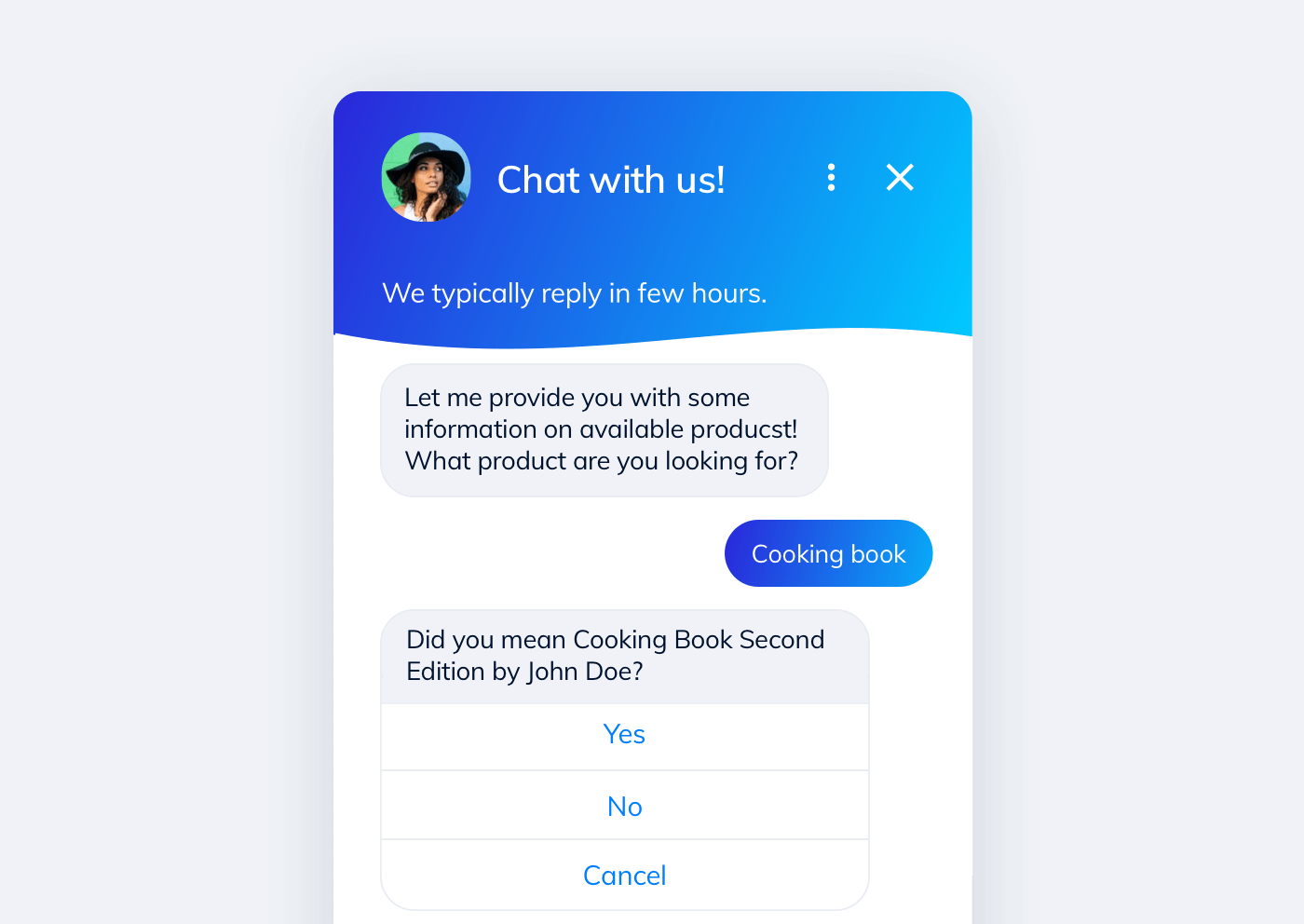 It can update customers on their order status at an instant as well, without any need for the interaction with your staff.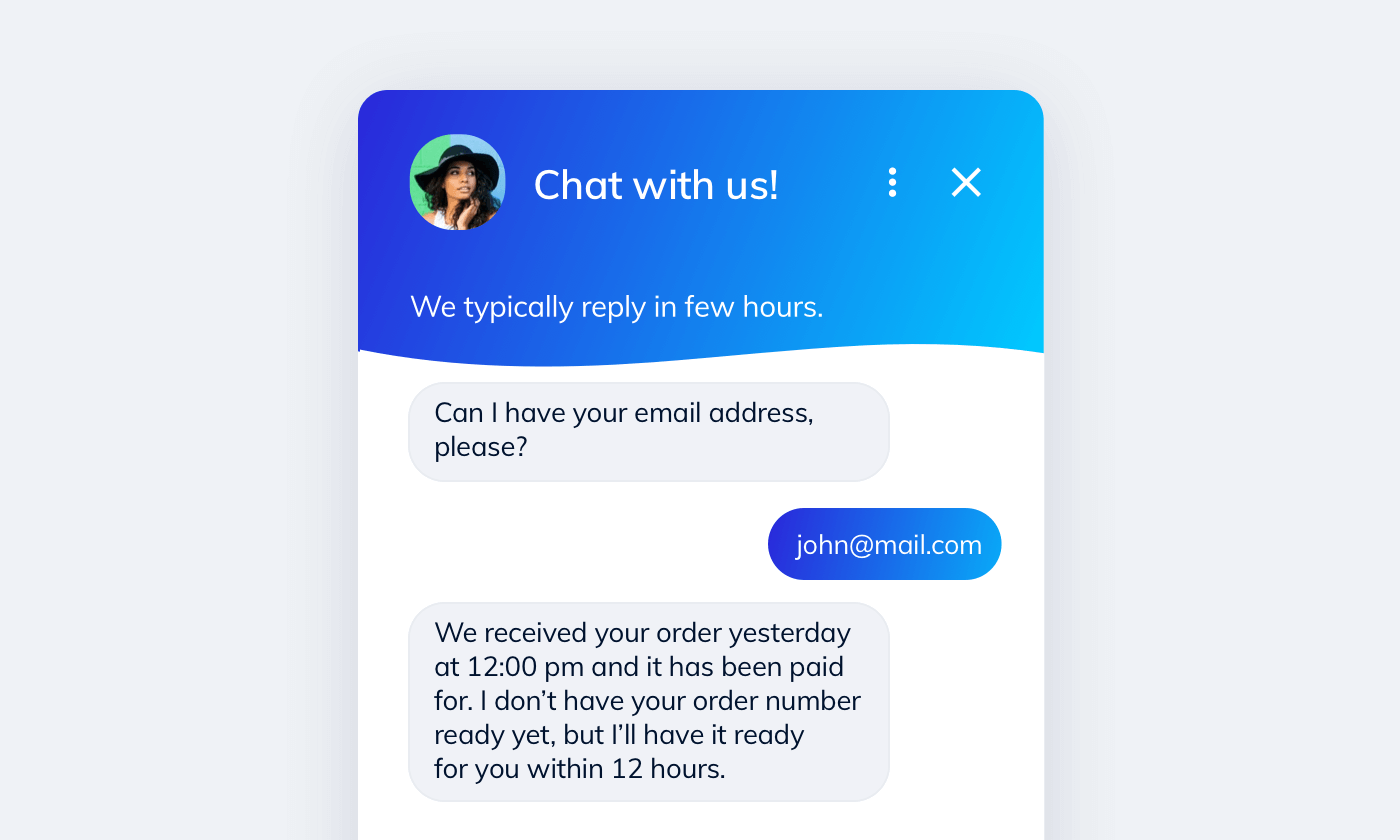 The result is practically no waiting time and instant support.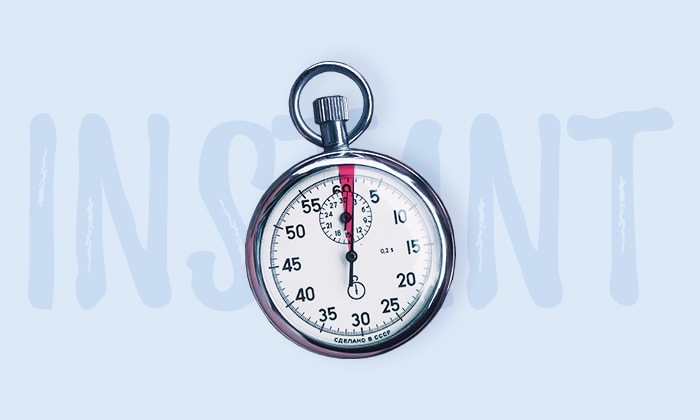 But that's not all. By using functionality like quick responses, you can speed up the interaction, even more, increasing the level of customer experience further.
Building the chatbot with quick replies – predefined answers a visitor can select from – allows a company to control the customer engagement.
Such a feature will increase the time it takes to get the answers they want drastically, of course, but there is another reason why it's so powerful.
It frees customers from having to explain their issue or what information there are looking for. With quick replies, customers can go through the process seamlessly and control the entire engagement.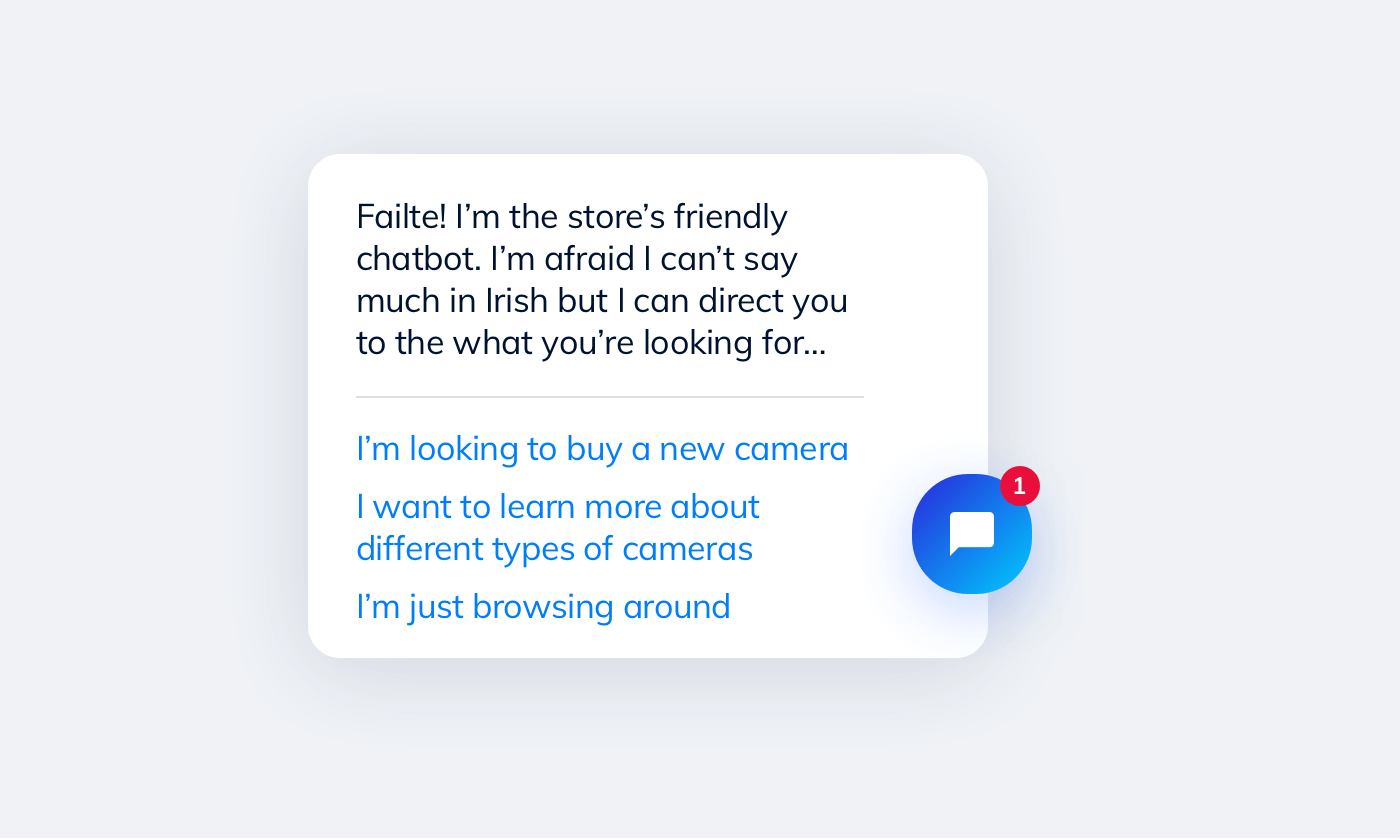 Chatbots can collect real-time feedback too and help the company follow up with customers. Again, many chatbot features allow for complete automation of customer engagement.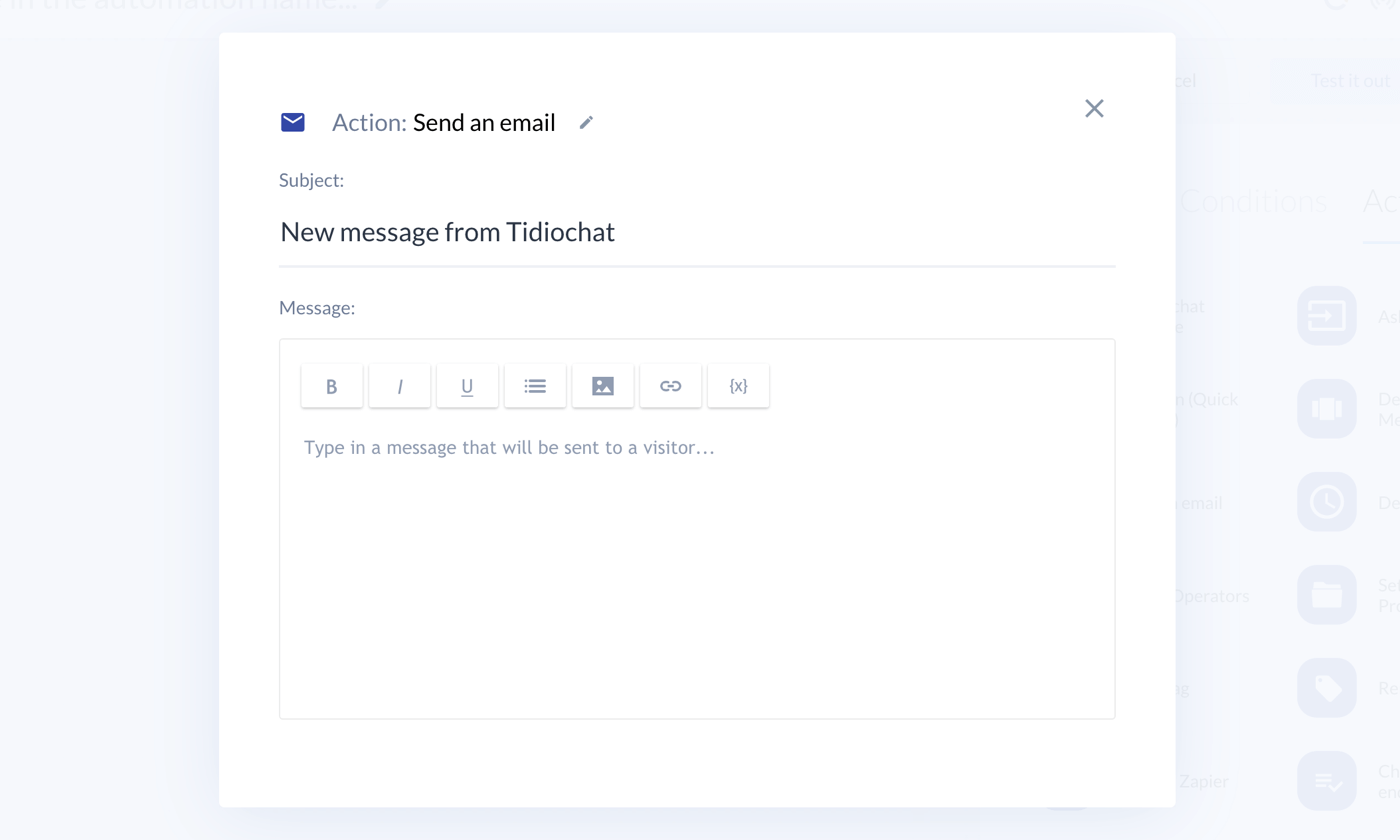 Live typing – seeing what the person is typing before they submit their message – lets agents prepare the answer and serve the client right away. Such a small feature cuts the time a person has to wait for a reply to a minimum.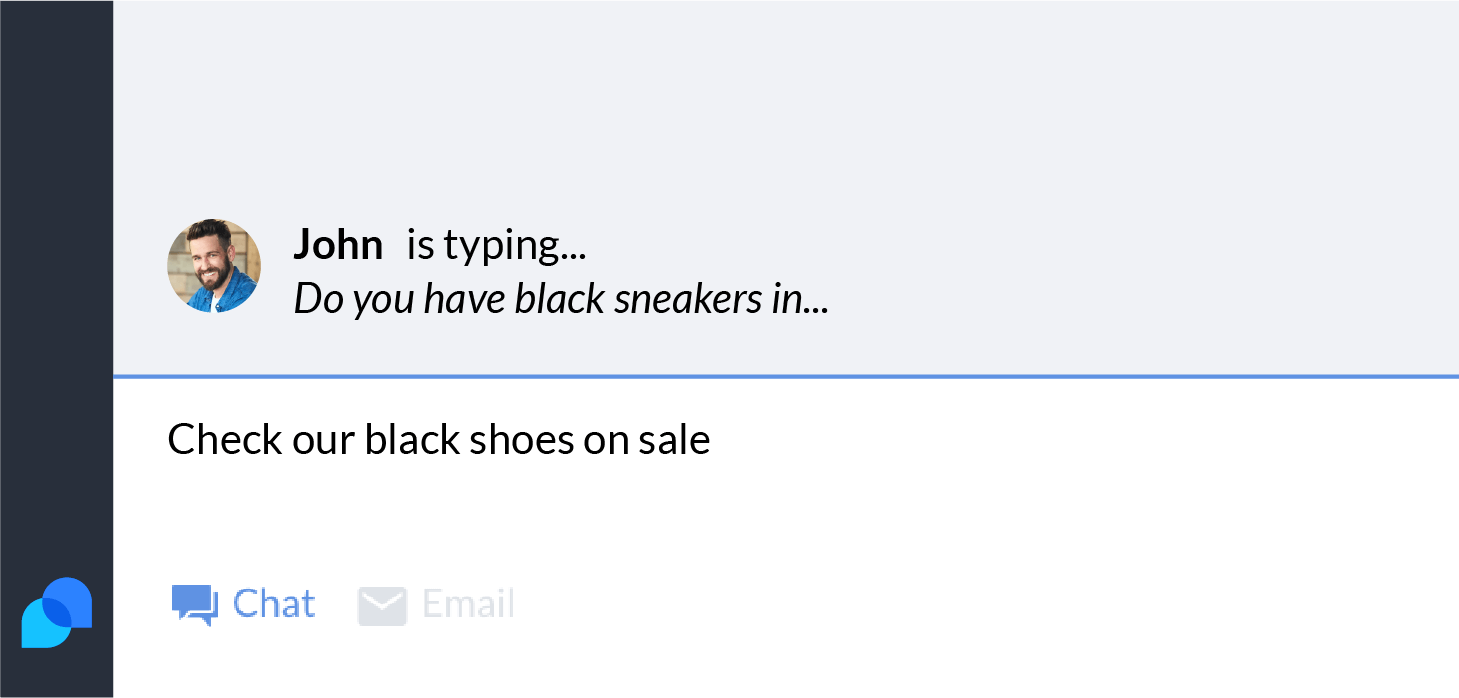 Chat history and visitor list further enhance their ability to deliver the most relevant information to a customer fast.
In short, chatbots and live chat help customers get support and answers practically right away, improve the customer experience and bring the person closer to the brand.
Needless to say, all of the above can lead to developing loyalty with the company.
Note: If you're confused as to what solution to choose for your WordPress web store, have a look at our reviews of the best chat plugin for WordPress options out there.
How Do You Build or Improve Customer Loyalty with Chatbots and Live Chat in Practice?
You know that a chatbot will help provide much better customer service already. You know that using the features I outlined above will enhance it even further. (You can also see chatbot examples to learn how many of those work in practice.)
But there are other strategies to make the whole experience amazing for customers and help tie them to your brand. Here are my favorites.
Instill humor
Engaging with a chatbot can feel impersonal, no doubt. But the fact that it's a machine doesn't mean that you cannot give it personality.
Humor, for example, can break the ice between the visitor and the bot.
Even a simple emoji will make the bot seem more interactive and personal. Adding a funny video or humorous copy will bring up its personality even further.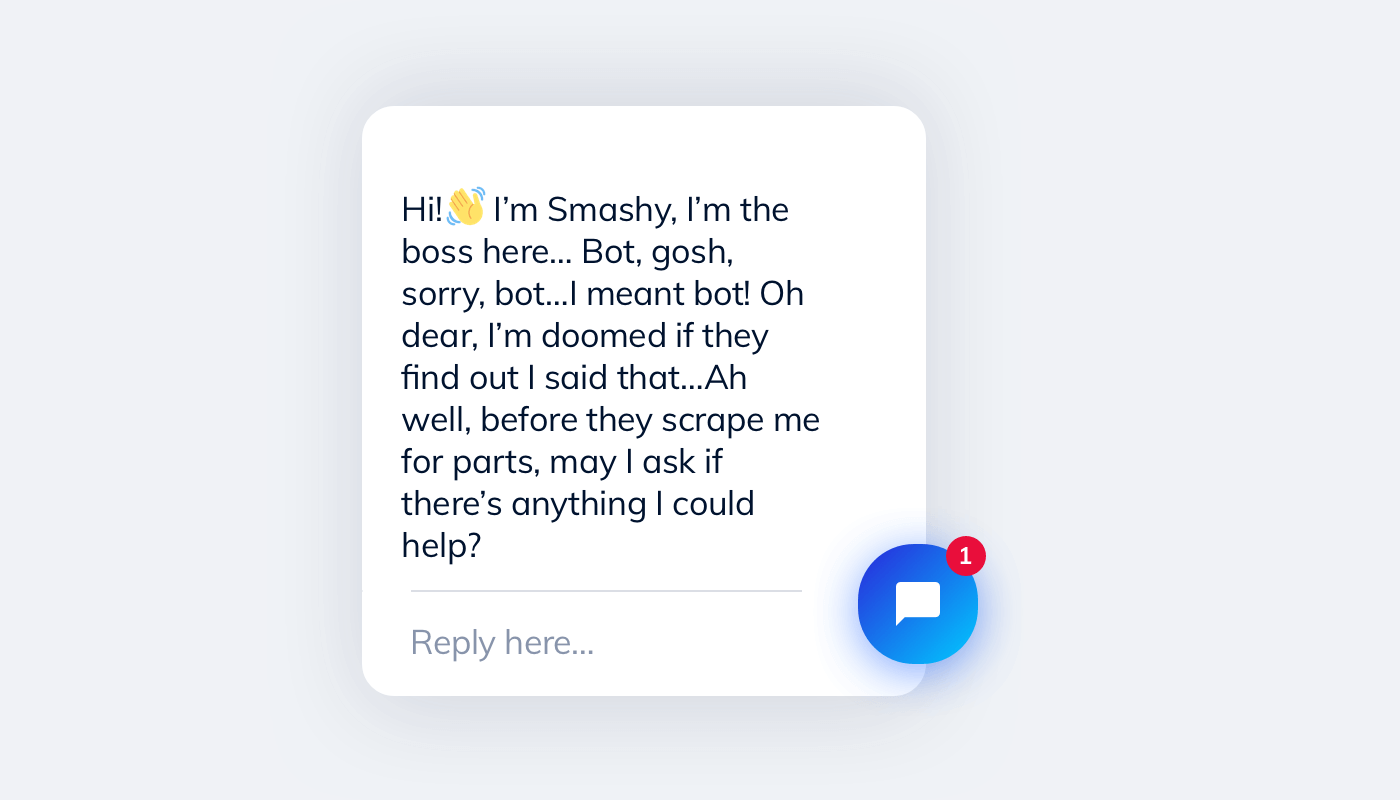 Control the Conversation
Your goal is to improve customer experience and support. You want to provide such an experience for customers that they'll want to come back to buy from you again.
The best way to do that? Process customer queries faster.
How, by anticipating the most common scenarios – questions and challenges customers might contact you with – and program the chatbot to reference those right away.
Naturally, the chatbot might encounter a situation it cannot handle. Luckily, that's a problem easy to manage. Program it to pass the person to an agent, then, to continue providing seamless support.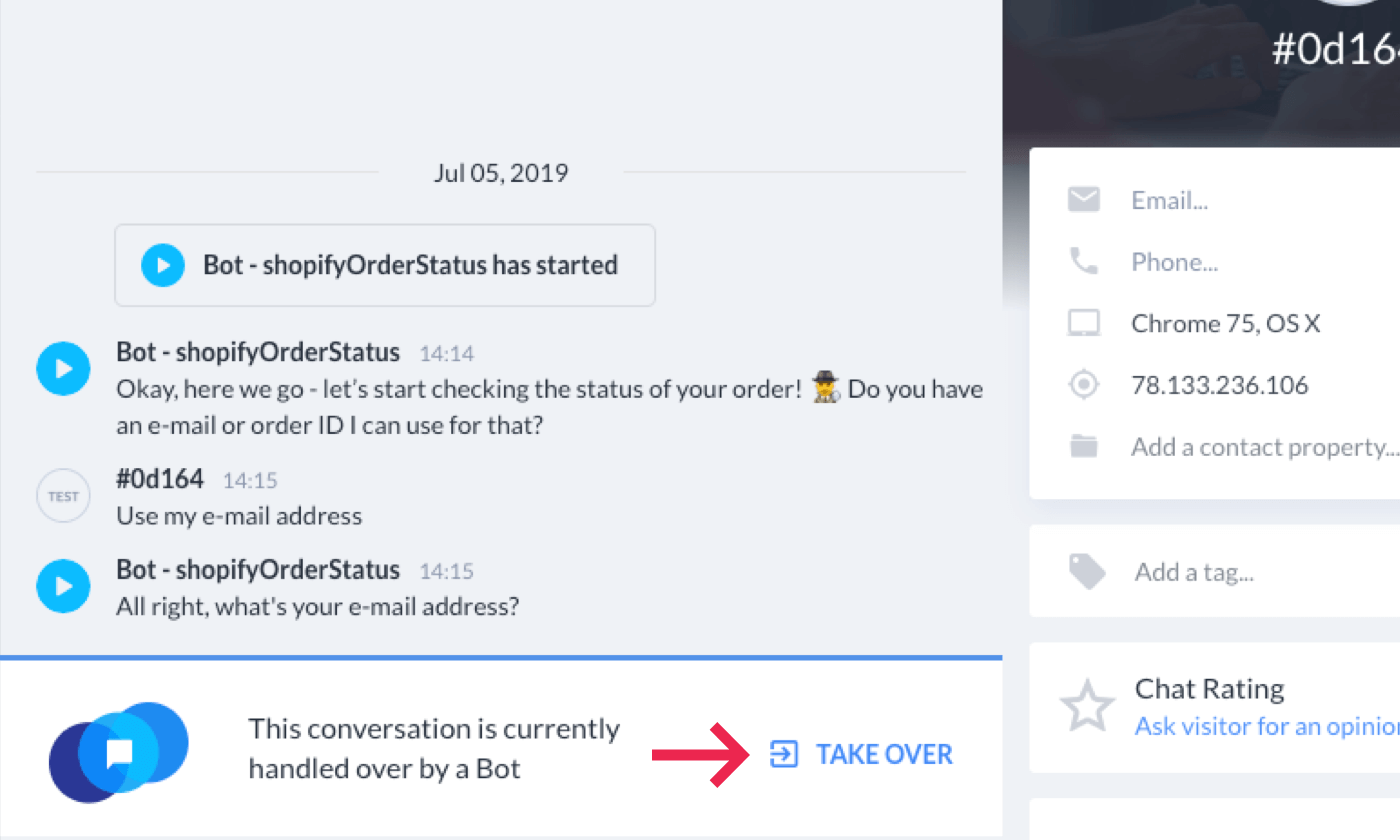 Use Personalization to Improve Customer Experience
For most of us, personalization equals using someone's name in an email or another message. But the opportunities to personalize customer experience go far beyond just that.
Chatbots can access certain visitor data. They can tell whether it is someone's first visit to the site, whether they are logged in to your system or even, their location.
You can reference it all in the welcome message or provide personalized recommendations, based on a person's purchase history. You can also promote offers relating to a visitor, such as free shipping to their location.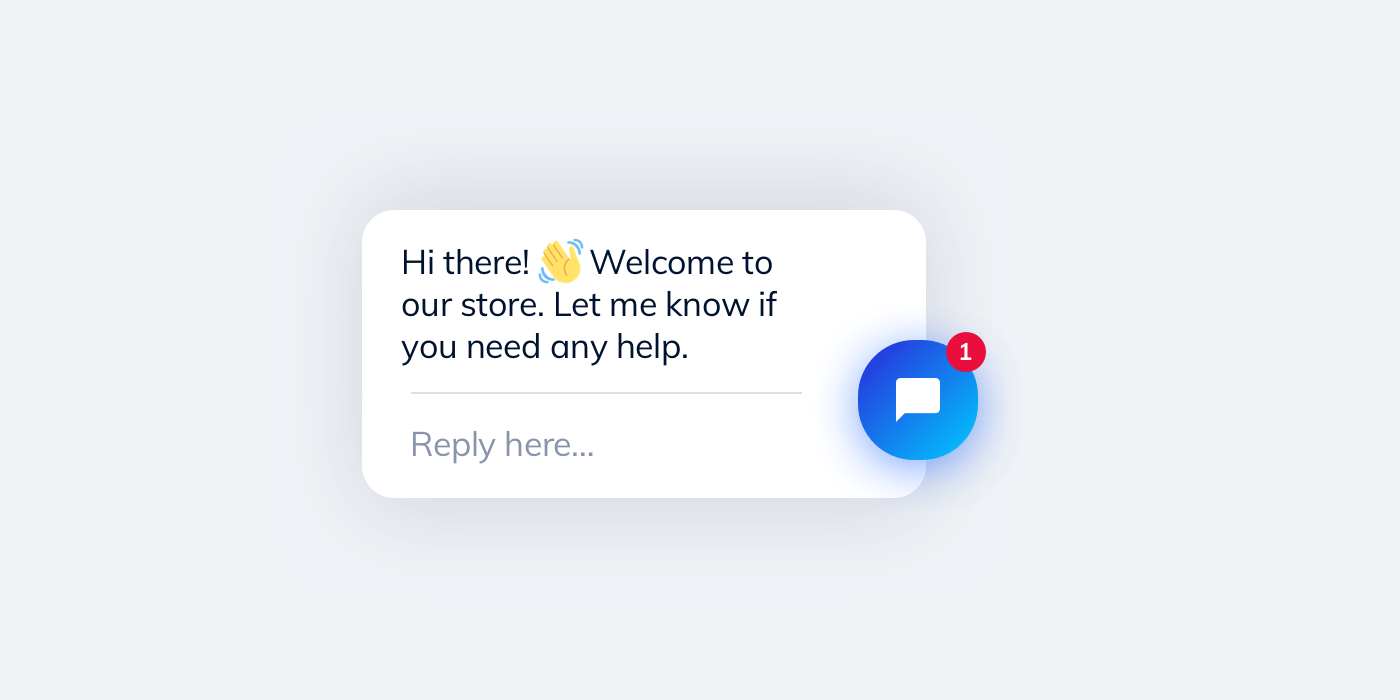 How to Increase Customer Loyalty?
Customer loyalty is getting harder and harder to come by today. Customers don't trust brands anymore and for customer service have increased exponentially too. In fact, it seems that your only choice to increase loyalty is by improving their experience with the brand. Since most customers demand instant engagement, implementing live chat and chatbots is the most ideal way to do so.