Offer a Discount to Shoppers
Who Abandoned Carts
Shopify merchants who struggle with cart abandonment can
use chatbots to help them recover their lost profit.
What does this
chatbot do?
It activates the moment it spots a customer who returned from the checkout without completing the purchase process. It tags customers who abandoned their carts and offers them a small discount. Your bot may also ask for a reason for cart abandonment.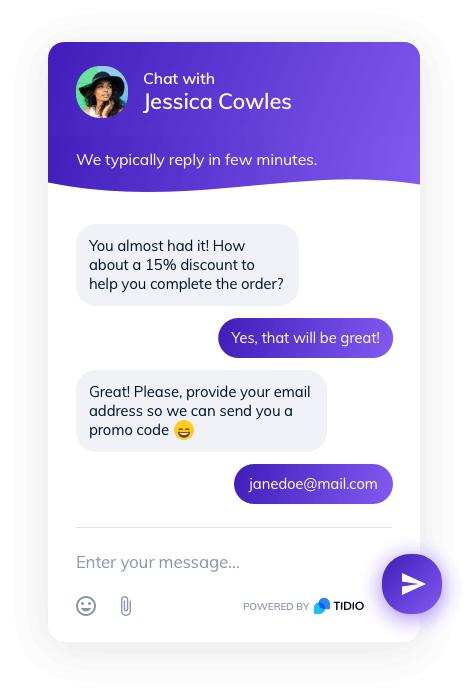 Messages examples
You almost had it! How about a 15% discount to help you complete the order?
Hey! Is everything alright? If you have encountered any issues during the checkout process or need assistance, we're here to help.
Hi! Is there anything we can do to help you proceed with your order?
How to build this chatbot?
Start with the New event trigger and select "abandoned cart."
Add the Send a chat message action and customize the message.
Add the Add a tag action and label it (e.g., "abandoned_cart").
Looking for more ready-made
solutions for your business?
Our chatbots are drag-and-drop simple. Quickly build your perfect custom bot
or pick another template from our free collection.
See More Templates