Announce Discounts
This chatbot will help you sell new, premium, seasonal, or less
popular products/services, more effectively.
What does this
chatbot do?
It sends a message to new and returning visitors to inform them about the temporary promotion and encourage them to order with you.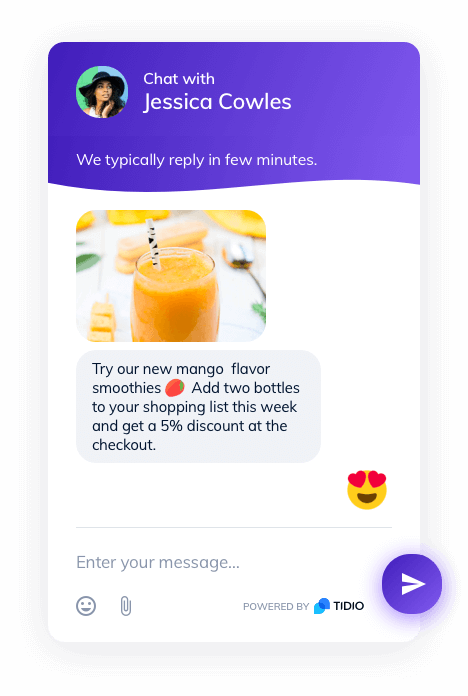 Messages examples
Book our Lash Lifts or Brow Lamination services this month and get 10% OFF. Call us at [number].
Try our new mango 🥭 flavor smoothies. Add two bottles to your shopping list this week and get a 5% discount at the checkout.
[product type] total clearance! All [product name] and [product name] on 30% sale 🔥.
How to build this chatbot?
Start with the First visit on site and the Visitor returns to the site triggers.
Add the Send a chat message action and customize the message.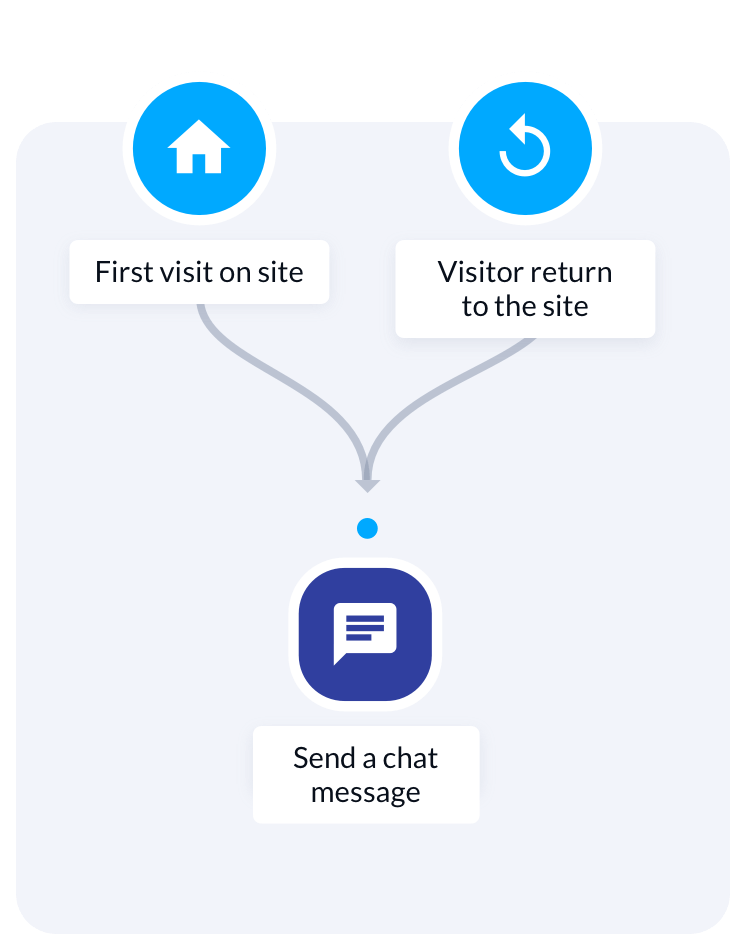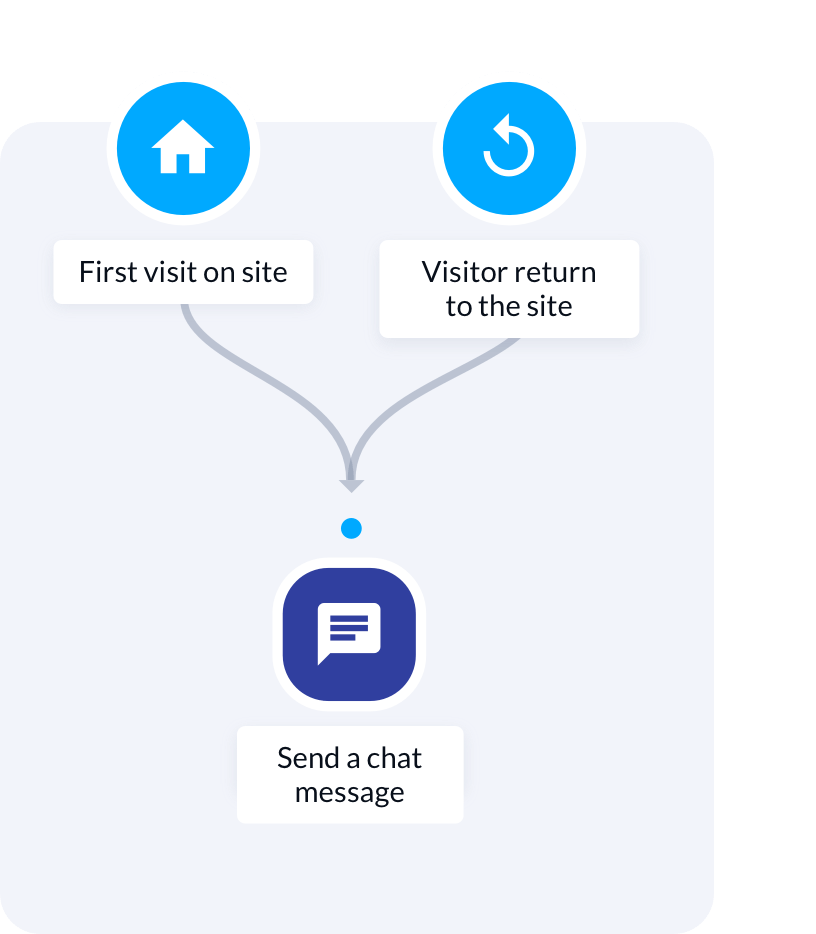 Looking for more ready-made
solutions for your business?
Our chatbots are drag-and-drop simple. Quickly build your perfect custom bot
or pick another template from our free collection.
See More Templates