Engage Visitors Viewing
Your Contact Page
Some visitors go straightaway to the contact page to get
in touch with you. A chatbot will meet them there and offer
live help.
What does this
chatbot do?
It sends a message to the visitors who land on your contact page to ask whether it can help. When the visitor sends their message, you can start chatting with them immediately.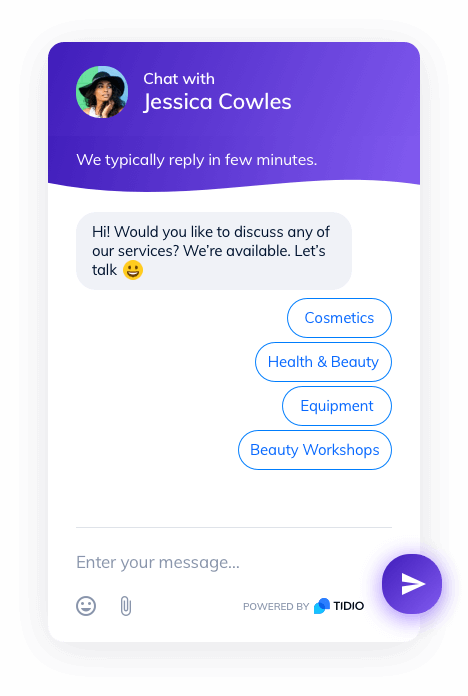 Messages examples
Hi, there! I can see that you are trying to contact us. Is there something I can help you with right now?
Hello. Do you need help with anything? Just type in your query in a chat so we can handle it immediately 💨.
Hi! Would you like to discuss any of our services? We're available. Let's talk 😊.
How to build this chatbot?
Add the Visitor opens a specific page trigger, and enter your contact page URL.
Add the Send a chat message action and customize the chatbot message.
Looking for more ready-made
solutions for your business?
Our chatbots are drag-and-drop simple. Quickly build your perfect custom bot
or pick another template from our free collection.
See More Templates