Provide Information About
the Product
Always be one step ahead of your customers. This helpful
chatbot will ensure that all your visitors will receive additional
information about your offer.
What does this
chatbot do?
It sends a message and prompts options to let the visitors decide what information they want to see.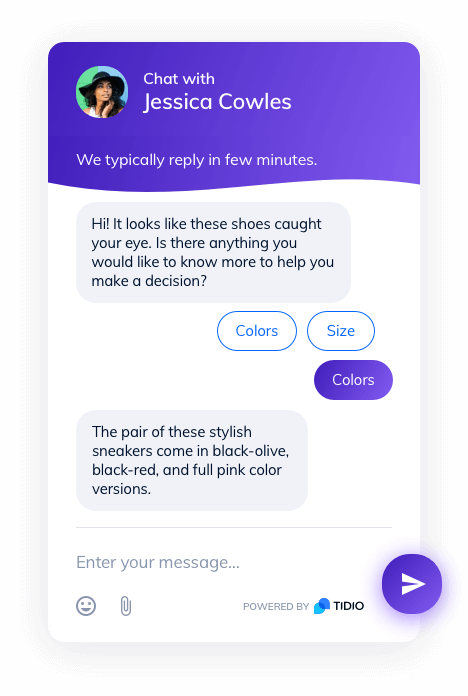 Messages examples
Hi! It looks like these shoes caught your eye. Is there anything you would like to know more to help you make a decision?
Hi, there! This backpack model comes in three different sizes. Which one are you interested in?
Hi, it looks like you shop from outside the U.S. Would you like me to help you choose the correct size?
How to build this chatbot?
Start with the Visitor opens a specific page trigger, and enter the product page URL.
Add the Decision (Quick Replies) action, customize your message, and quick reply buttons (e.g., "Material," "Size," "Colors" ).
Add the Send a chat message actions and customize messages for each quick reply.
Looking for more ready-made
solutions for your business?
Our chatbots are drag-and-drop simple. Quickly build your perfect custom bot
or pick another template from our free collection.
See More Templates