The best chatbot templates
for real estate
Automate your real estate business with chatbots. Generate and qualify
leads, answer frequent questions, and connect with your website visitors.
Real Estate Chatbot
Use chatbots to qualify leads
Schedule meetings
Prepare personalized offers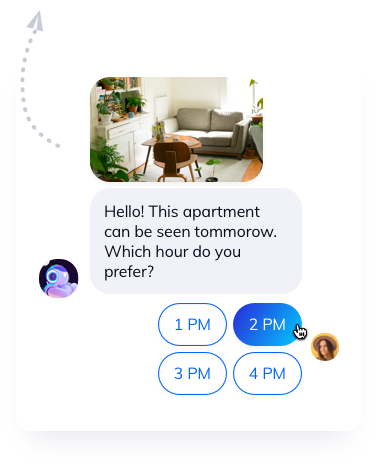 FAQ Chatbot
Inform about your business
Answer repetitive questions
Unlimited questions and answers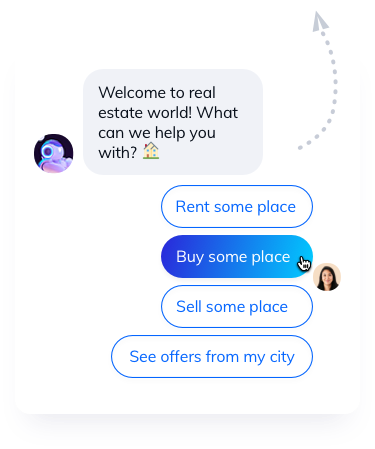 Chatbots used by 2,000+ real estate agencies
Explore chatbot templates used by more than 2 thousand real estate businesses. You can explore all chatbots now by adding a plugin to your business website.
*Chatbots can be also integrated manually with a 1-line auto-generated code snippet.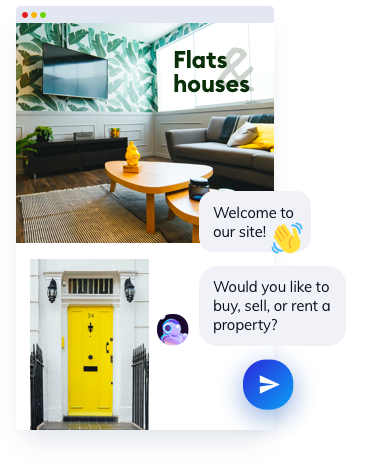 Find the right chatbot for your industry
The chatbot scripts used in the templates are optimized for high customer engagement. The more your customers interact with chatbots on your website, the higher revenue boost you'll observe.
Use professional real estate
chatbot templates that drive sales
and save your time.
Would you like to manage your buyers and sellers, collect emails, and answer questions
even when you sleep? Let chatbots handle the repetitive tasks related to running your real
estate business.
Try Real Estate Bots