Thank Customers for Ordering
You can't thank your customers in person each time they buy
but a chatbot can. This act of politeness will delight them and
reassure that they have ordered from you successfully.
What does this
chatbot do?
It sends a 'thank-you' (or other relevant post-order) message to the customer.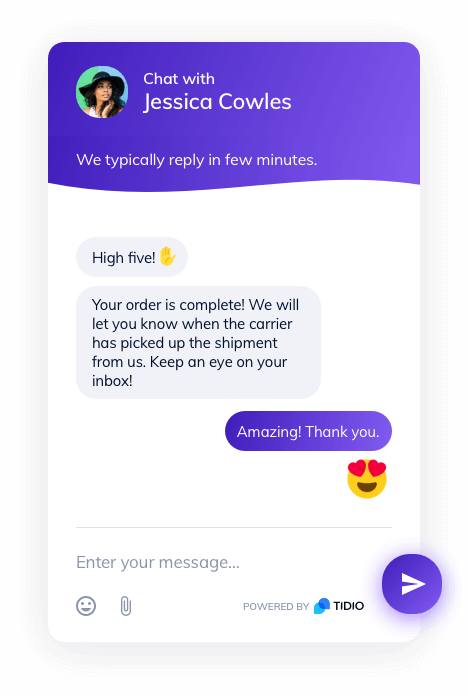 Messages examples
High five ✋! Your order is complete! We will let you know when the carrier has picked up the shipment from us. Keep an eye on your inbox!
All done! Thank you for your order 😄. We've just sent a confirmation email to your email address. If you have any questions, do let us know.
Thanks for your purchase! Your order is on the way 😊. When you receive your items, could please leave a review? Thanks again!
How to build this chatbot?
Start with the Visitor opens a specific page trigger, and enter your thank-you page URL.
Add the Send a chat message action and customize the message.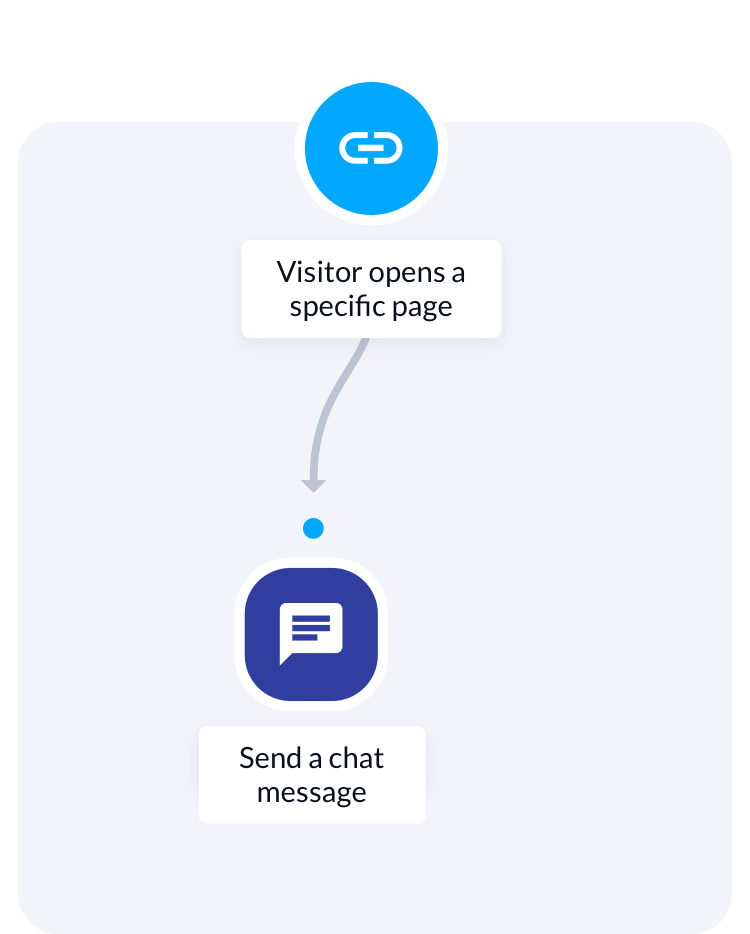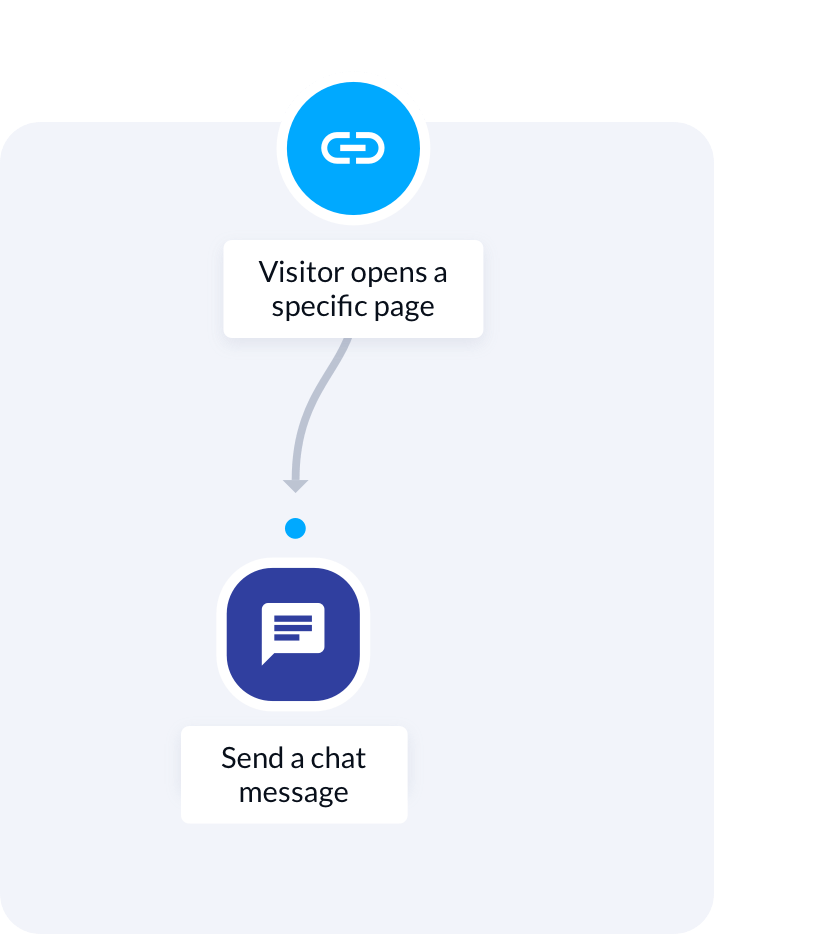 Looking for more ready-made
solutions for your business?
Our chatbots are drag-and-drop simple. Quickly build your perfect custom bot
or pick another template from our free collection.
See More Templates