BFCM SALES BOOSTING TOOLS
Boost your Black Friday sales with automation and AI
Use automation tools to stay ahead of demand during the Black Friday and Cyber Monday (BFCM) weekend. Win more customers with Tidio.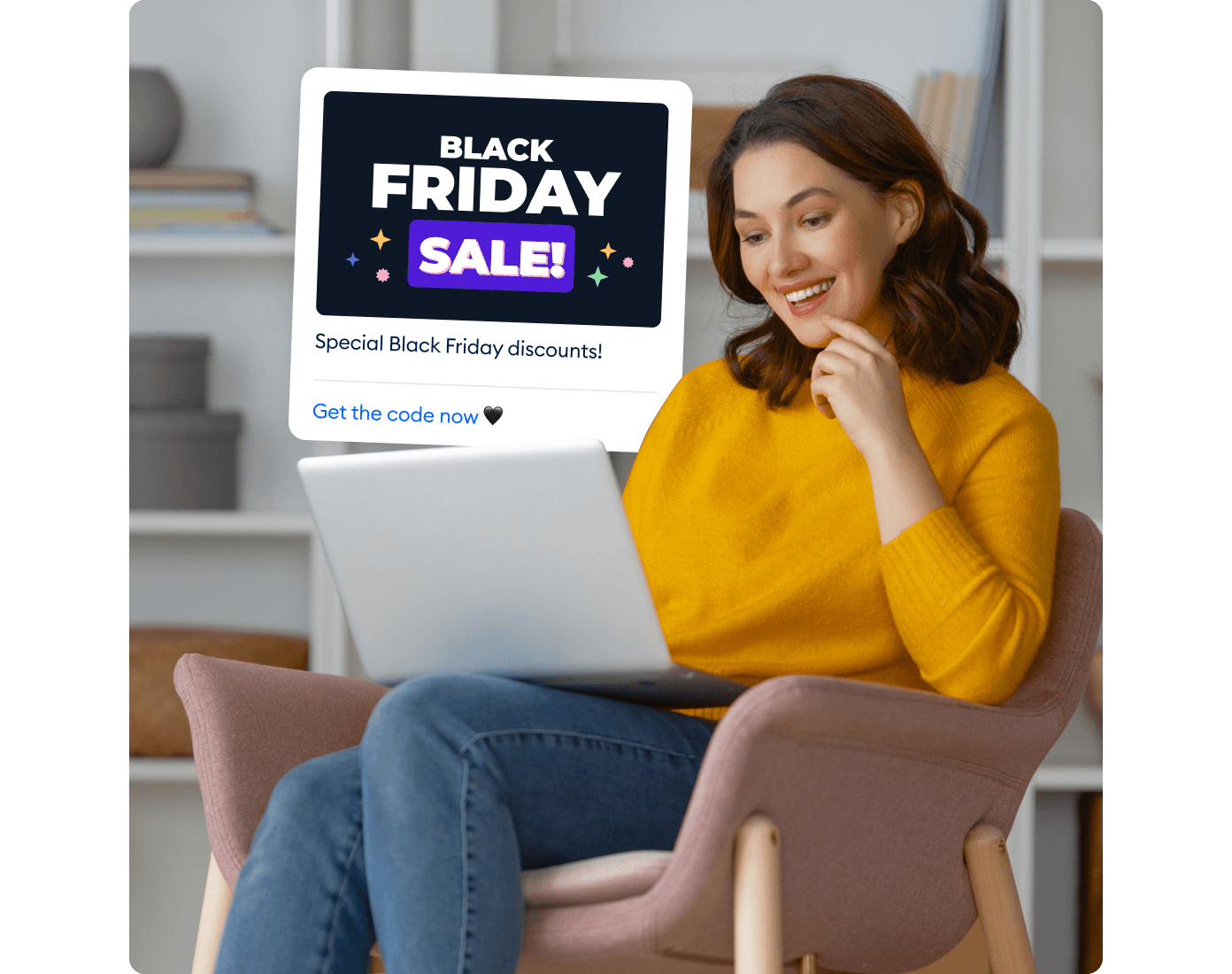 4.7 from 1716+ reviews
4.7 from 1411+ reviews
4.8 from 418+ reviews
Optimize your store for more BFCM sales in three steps
1. Activate chatbots
Use automation to offer discounts, recover abandoned carts, recommend products, and more
2. Answer questions with Lyro
Answer up to 70% of customer questions about your products with AI to move leads through your sales funnels faster
3. Sell more with email marketing
Use pre-designed Black Friday email templates to showcase your products and generate leads
Step 1
Activate chatbots to automate your store in minutes
Generate more sales

Cart Abandoned

Learn why your customers abandon their carts and convince them to buy with a discount.

Spinning Wheel

Make shopping fun and increase customer engagement with a spinning wheel.

Discount for new visitors

Increase your conversion rate by offering visitors a small discount on their first purchase.
Increase order value

Cart Booster

Close more sales by offering customers a small discount when they add products to the cart.

Product recommendation

Convince users to buy more by recommending products based on their activity.

Last items in stock

Increase the sales of specific products by highlighting their popularity and scarcity.
Step 2
Handle all your requests during the BFCM weekend
Lyro AI answers up to 70% of customer questions, freeing your team members to handle uncommon or difficult inquiries.   Lyro talks to multiple customers at once and has an average response time of only 6 seconds, helping you respond to every customer during demand surges.
Handle demand spikes with AI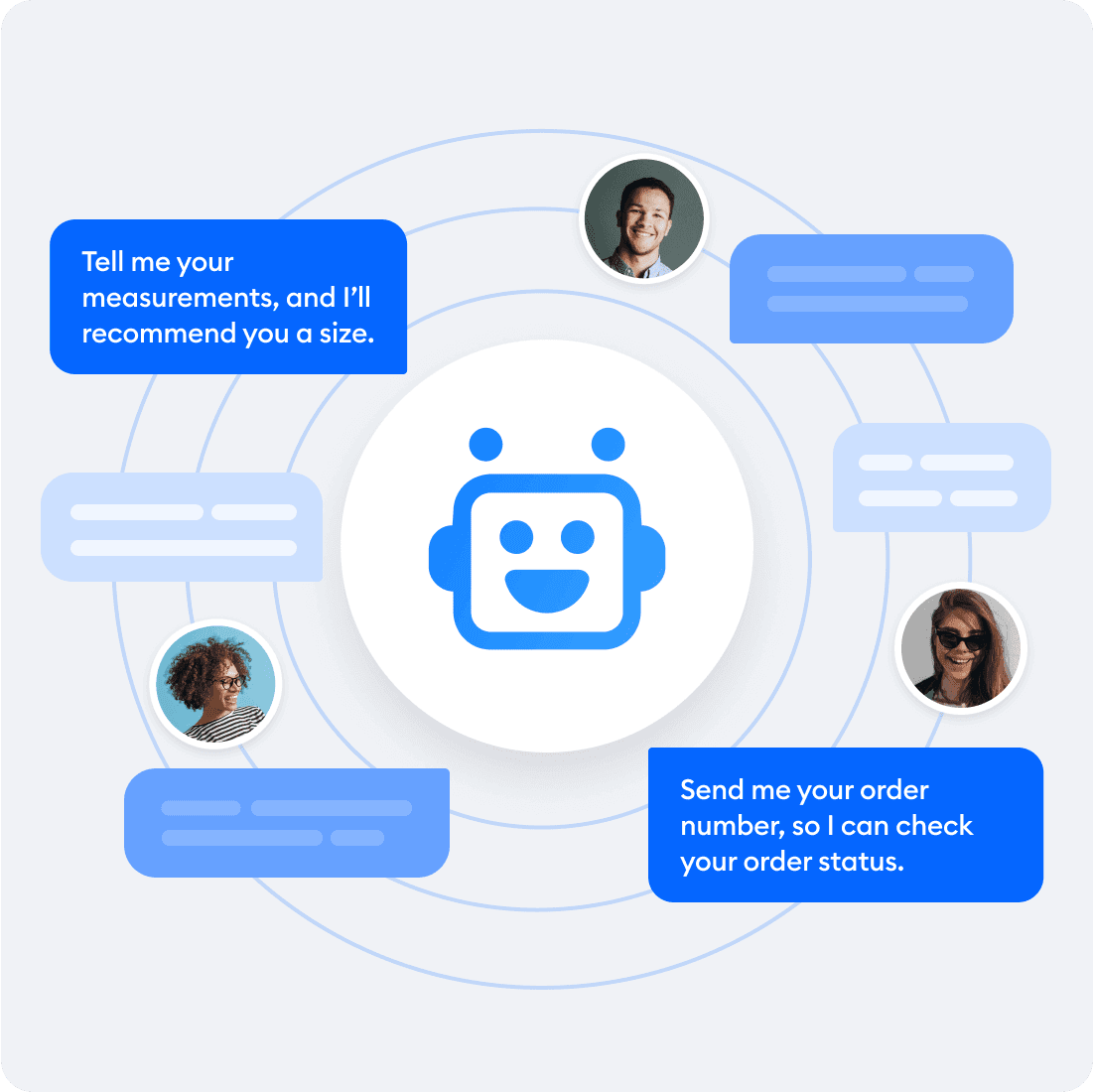 Step 3
Generate more sales with email templates
Boost your profits with BFCM promotional emails. Choose from 500+ email templates designed to showcase your products.
Sell more with Black Friday emails
Want to use custom automation strategies? We'll create them for you
Get done-for-you automations with Tidio+
Sell more this BFCM weekend with a dedicated success manager at your back.   Our specialists help you automate your business. They build strategies that are tailored to your needs, highlight optimization opportunities, and more.
Automate your store with Tidio+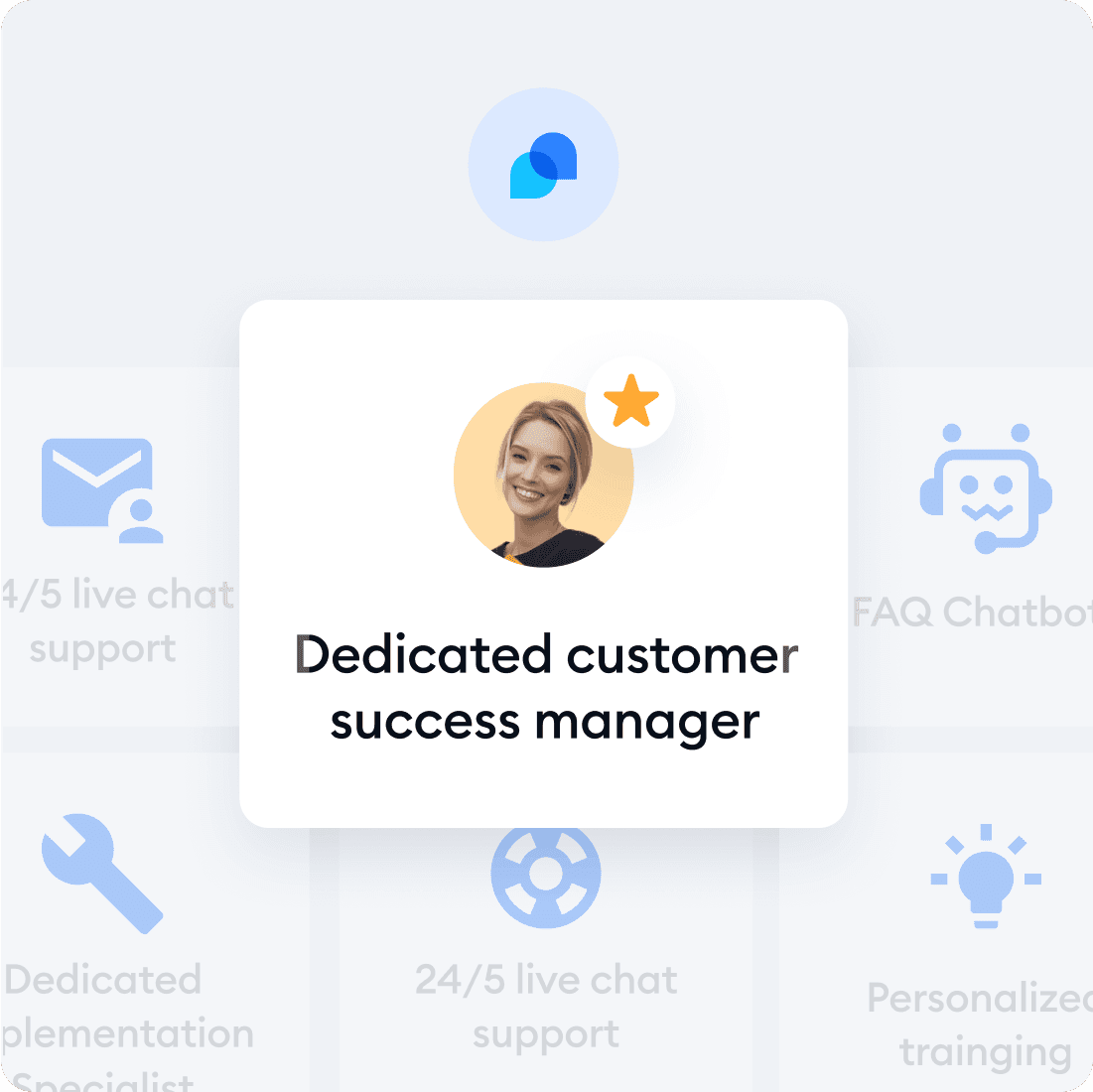 Don't take our word for it, check how Tidio helps users grow their business
Get more leads
GET THIS PROGRAM - it has already boosted my sales leads by 34% in a matter of hours. Don't waste your time, searching - Tidio does it all. I am very pleased how they helped get me started too.
Review on G2
Increase conversion rate
My conversion rate went from 1.4 to 4.8! This is amazing and makes me a lot of money automatically!
Review on Shopify
Generate more sales
Tidio helped me make over 60k in sales in just a few months. Customer retention rate is a lot higher and a benefit is the sales!
Review on G2
Increase satisfaction rate
Since having Tidio integrated into our website we have seen sales nearly double and positive reviews triple.
Review on G2
Additional resources for BFCM 2023
Discover more optimization opportunities on our blog
Learn about the best Black Friday campaigns for small businesses and online shopping stores. Make the most out of this season using tried-and-tested Black Friday sale ideas.

Black Friday is one of the biggest holidays when it comes to shopping in America. Discover the most important Black Friday and Cyber Monday statistics to prepare your business for this year's event.

Are you thinking about using discount codes to increase your sales this shopping season? Learn how to write promo codes and use them effectively.
Sell more on Black Friday with automation and AI
Win more customers this Black Friday with Lyro AI, email marketing and automation tools