In the last few days, Tidio added 3 unique features. We've been working hard on this update for the past few months and we believe it will bring in a whole new quality to your business.
Install Upgraded Tidio
Along with a brief description of what led us to create it, we've also prepared scenarios that will make it easier for you to embed our product into your business and utilize the benefits of our new functions faster.
Are you ready? 🙂
Feature #1 – Chatbot Cards
When it comes to conveying meaning through content, often one picture is worth more than a 1000 words. Especially on the Internet, where our customers only casually browse the content of the websites. That is why we are proud to introduce Chatbots Cards!
We are able to convey a lot using text, but when it comes to situations in which we want to choose a meal from a menu card or a product that we want to buy in an online store, our latest solution will do the trick.
Chatbot Cards can be used to improve the overall conversation design of your chatbot.
Chatbot Cards – Examples of Use:
Online store – promotion of top 5 specific products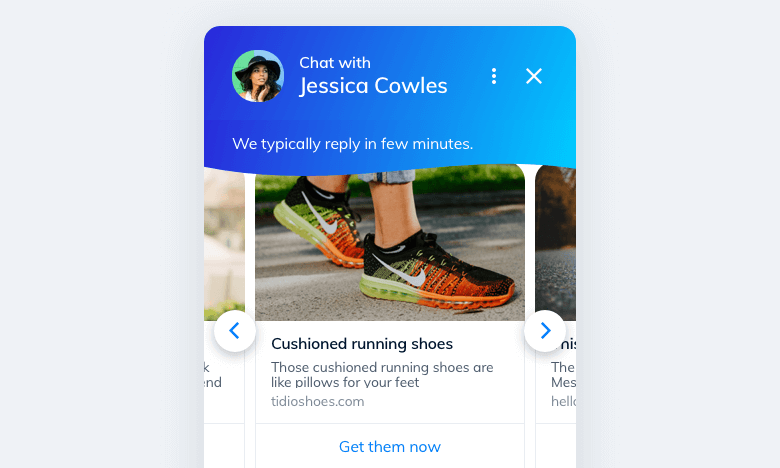 Restaurant – Menu card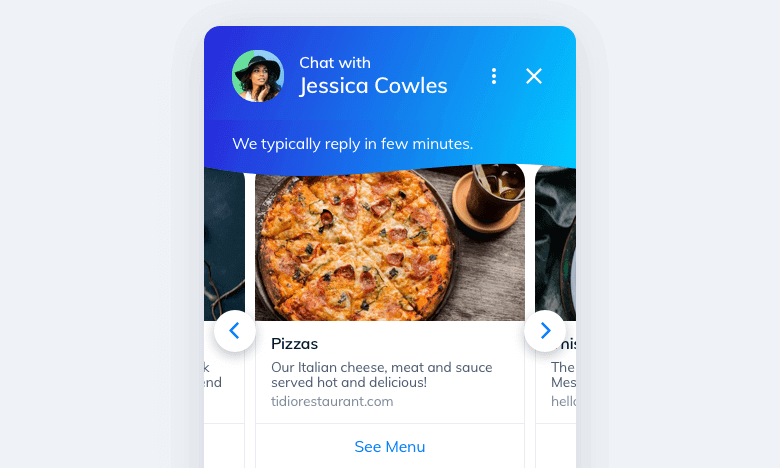 How to Add Chatbot Cards:
Feature #2 – Refreshed Chat Page
Since traditional landing pages become less and less effective, we have prepared a real treat for you – a refreshed Chat Page with a completely new design! This is our response to the growing popularity and effectiveness of the so-called "conversational marketing." You can now get ahead of your competition. Instead of redirecting your customers to a landing page that provides only dry information, you can now redirect them to a chat widget page where a chatbot or an operator answers all of their questions in real time, thus increasing the conversion rate by up to 25%.
Examples of use:
Add it to your email footer – be at your customers' fingertips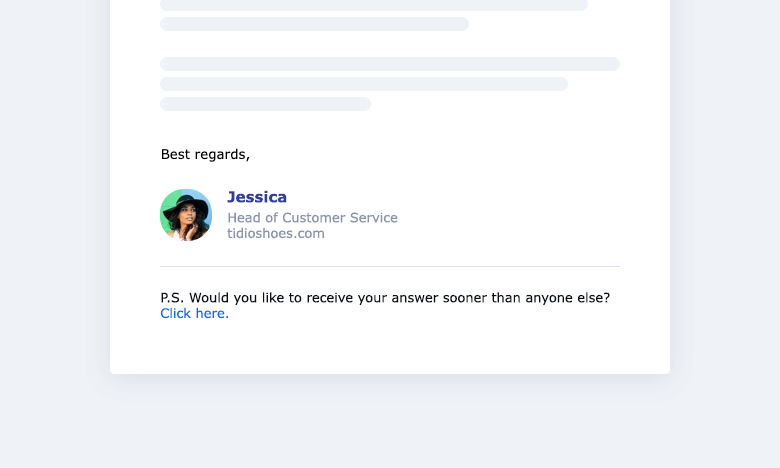 Create ads for Facebook/Google that redirect to chatbots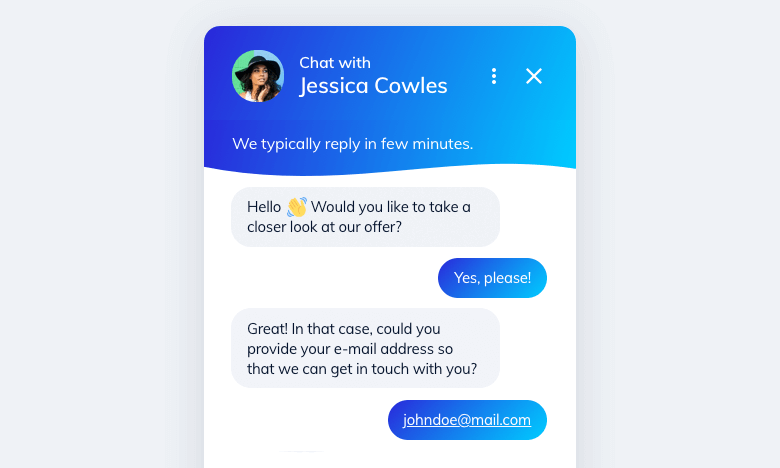 Tip: In order to create bots that run on specific URLs, use the Automation trigger node "Visitor opens a specific page" and put in something like "?ref=botname" listing the address in your campaign.
How to add:
Feature #3 – Bots in Action
According to our clients, the most important advantage of chatbots is their time efficiency. Until now, in the Conversations section you could see all of your current conversations in Tidio, and when a visitor was talking to a chatbot, that conversation was listed among the chats directed to you. We've decided to update this so that you can focus on the more important things. As of today, when a chatbot talks to your customer, their conversation is listed under the "Bots in Action" tab and you receive a notification only when the event "notify operators" is triggered within the chatbot. You no longer need to get distracted from your work each and every time.
How Bots Works:
Tip: bots added from the template contain the "notify operators" action by default. However, when creating a new bot, remember to add this node if you want to be notified.
And that's it 🙂 Let me know what you think of these updates.
Try Chatbots For Free