Sometimes all it takes to feel at home anywhere in the world is to hug your beloved cushion or feel your favorite rug under your feet.
This is especially true for those who love to travel and don't plan on settling anytime soon.
And this is exactly where Wicklewood, a small UK-based home decor store, saw an opportunity. Rosie and Caroline, the duo behind the business, aim to make you feel at home wherever you may be.
But thriving in a market with such competitors as IKEA or Wayfair isn't a walk in the park.
So, how does Wicklewood manage to flourish?
Read on.
Here's what we'll cover.
Ready?
Take a look at this timeline to help you navigate through this story 😉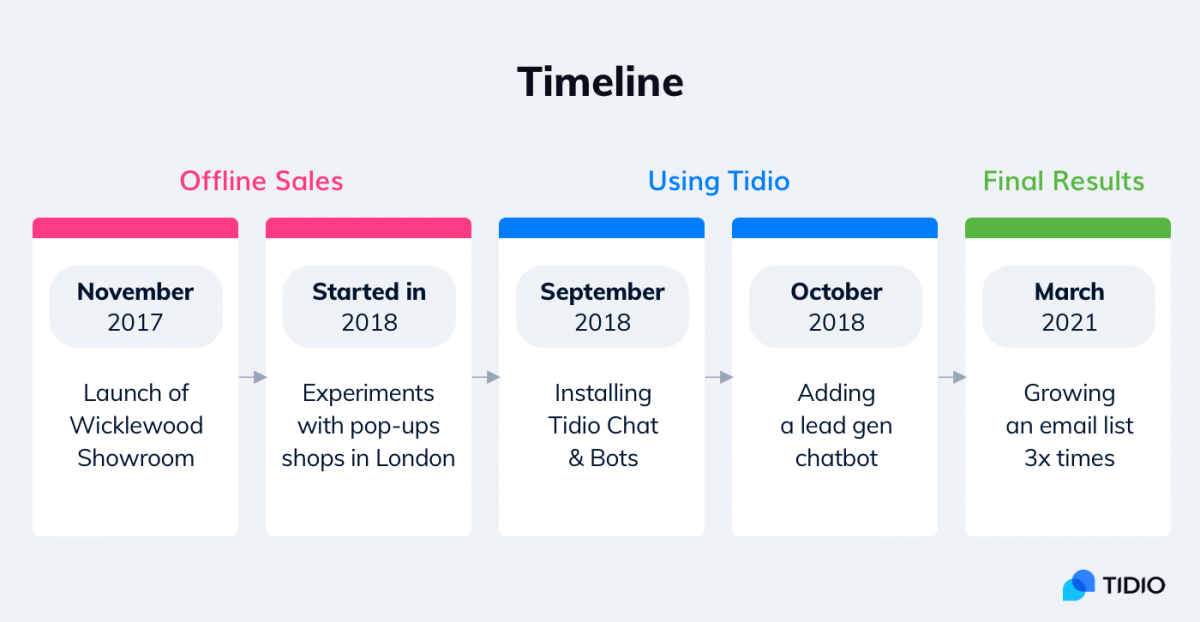 How Wicklewood Identified the Gap in the Home Decor Market
Meet Wicklewood—a UK-based online home decor business launched in 2017 and run by two exceptional women—Rosie and Caroline.
You can take a look at their website and say Hi! or ask for design advice using Tidio Live Chat in the bottom left corner.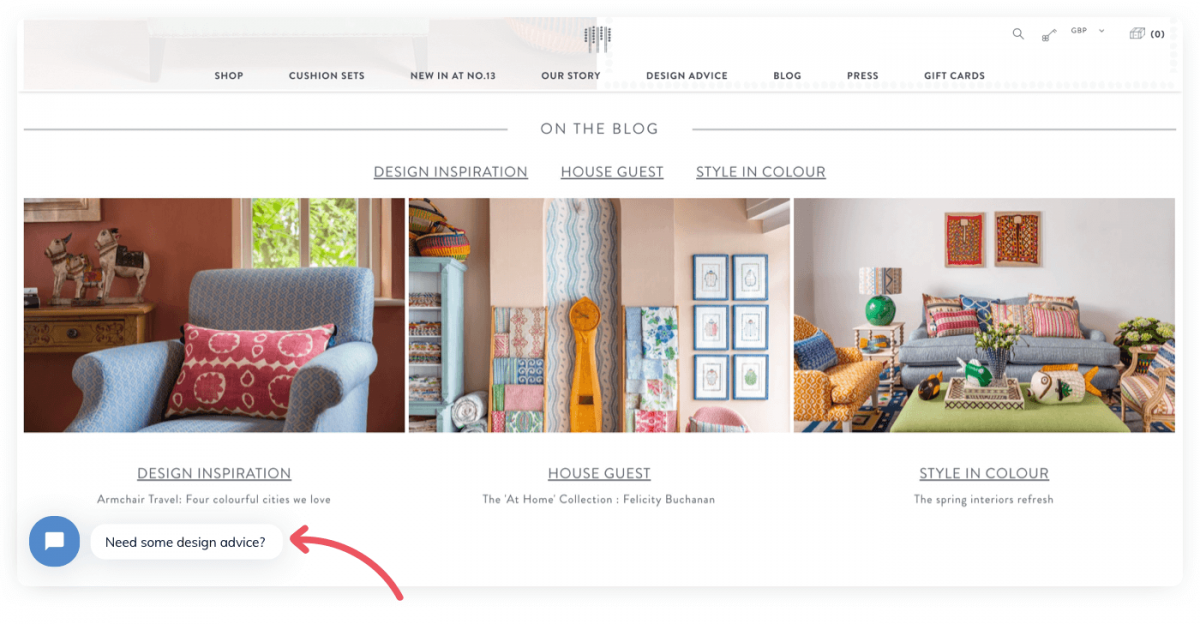 Wicklewood's story of origin is rooted in Caroline's family history, and you can read more about it here: The Wicklewood Story.
But why would anyone decide to launch a home decor business in an already saturated market, having to compete with giants like Ikea?
In fact, the thorough market research helped Rosie and Caroline identify a huge gap—people changing their location frequently (digital nomads), who wanted to personalize their interiors and make themselves feel at home anywhere in the world.
Got a business idea, but not sure how to start? Check out: How to Start an Online Business [8 Simple Steps]
So, Rosie and Caroline decided to design essential home decor pieces that can move with their owners—cushions, rugs, bedding, and decorative accents.
Rosie said: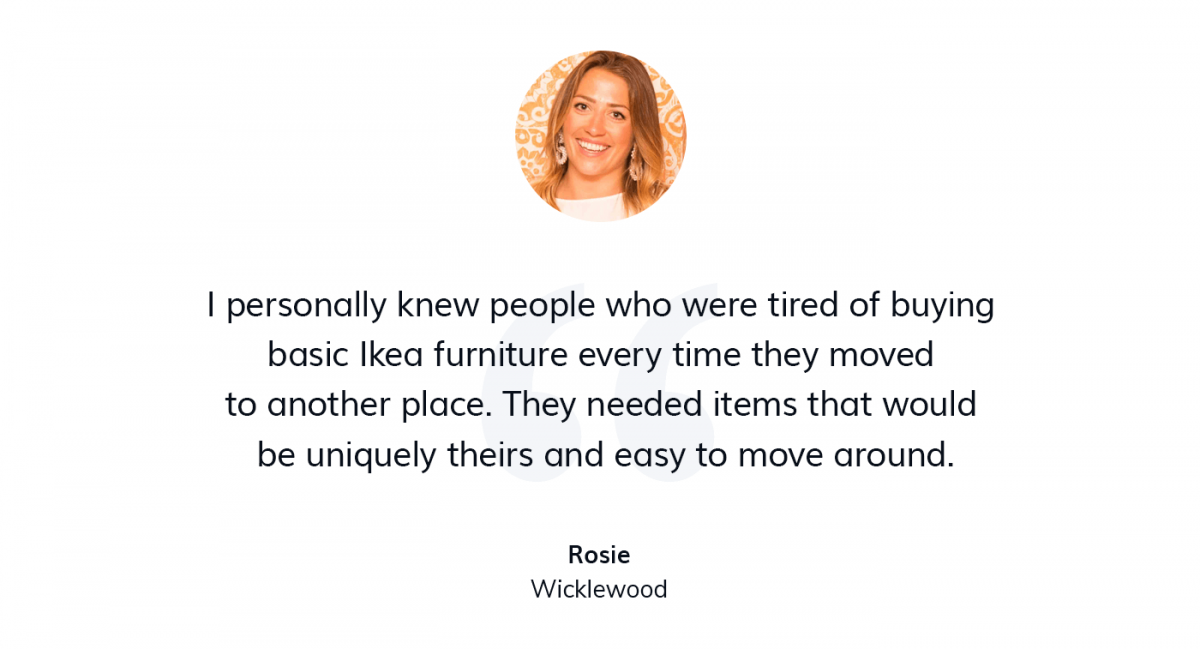 But—
How exactly did they get started? Read on.
Defining a Target Market, Branding, and Competing with Ikea
Launching a UK-based business grounded in collaboration with artisans from all over the world is not bread and butter.
Add to it the outbreak of COVID-19 and new Brexit regulations, and you might start considering a 9-to-5 instead. But—
Rosie and Caroline had a different plan, and they were determined to follow through. Here are the steps they took before they moved Wicklewood online:
Started the collaboration with Blithfield—a wallpaper company run by Caroline's mother.
Launched a retail store (showroom) in London
Experimented with pop-up shops
That's how Wicklewood gained the initial traction and built a small, but loyal, customer base.
They said: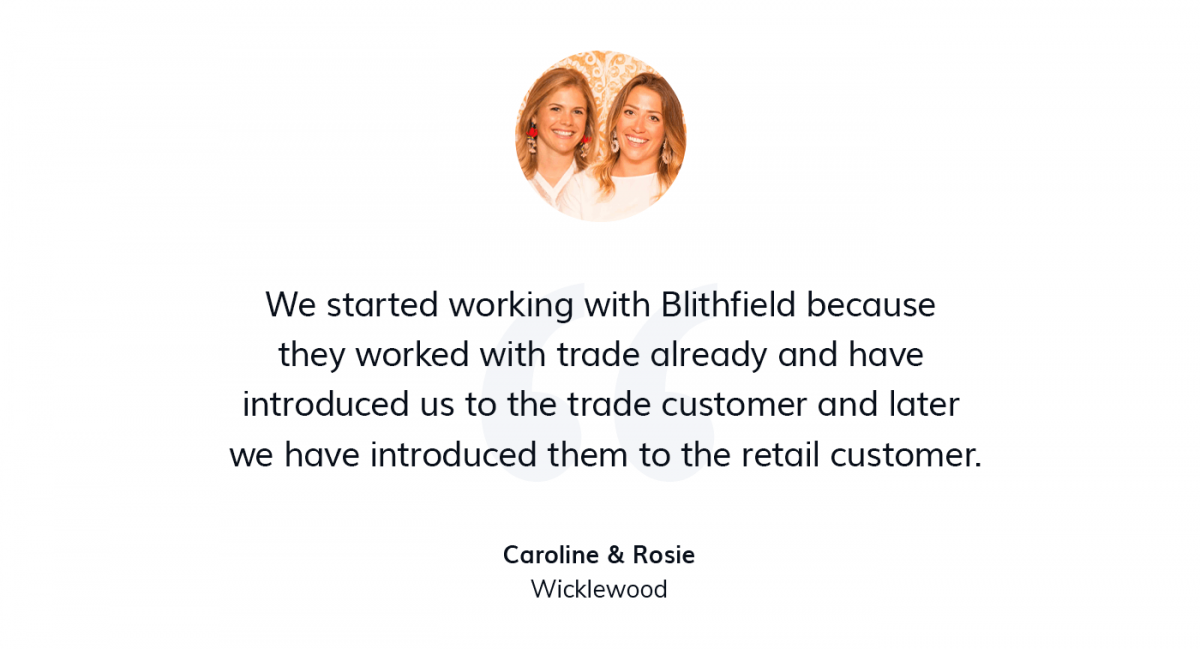 Running a business offline allowed Wicklewood's team to hone their branding strategy, and identify their target market.
Target market: Modern nomads and affluent women (50+) with stylish houses.
When COVID-19 hit, Rosie and Caroline decided to move 100% online. They launched their online store and set out on a mission to reach new customers worldwide.
There was, however, a problem…
Challenge: How to Give Personalized Design Advice Online
Buying home decor items online can be tricky.
There's a reason why so many people decide to sacrifice their weekends to do IKEA shopping rather than browse items online and order them in a few clicks.
Wicklewood's team knew that selling online would be much harder, especially because many of the items are made-to-order and take weeks to arrive.
Customers needed design advice and assurance that the home decor items they order fit perfectly into their space.
Challenge: How to connect with customers and help them choose the best items for their interior design?
It's not easy to recreate the in-store experience online, but it's not entirely impossible. Wicklewood's team decided to undertake this challenge.
Goal: Provide customers with personalized design advice using Tidio to improve customer experience and boost sales.
They found Tidio via the Shopify app store, saw the 4.8-star rating of the app, and decided to give it a go.
Using Tidio to Personalize Customer Experience and Boost Sales
Although Tidio Live Chat is commonly used to communicate with site visitors in real-time, Wicklewood's team went for a different approach.
They set up a welcome message on their homepage that looks like this:
An interested visitor who may have some questions can simply click on the message and here's what comes next.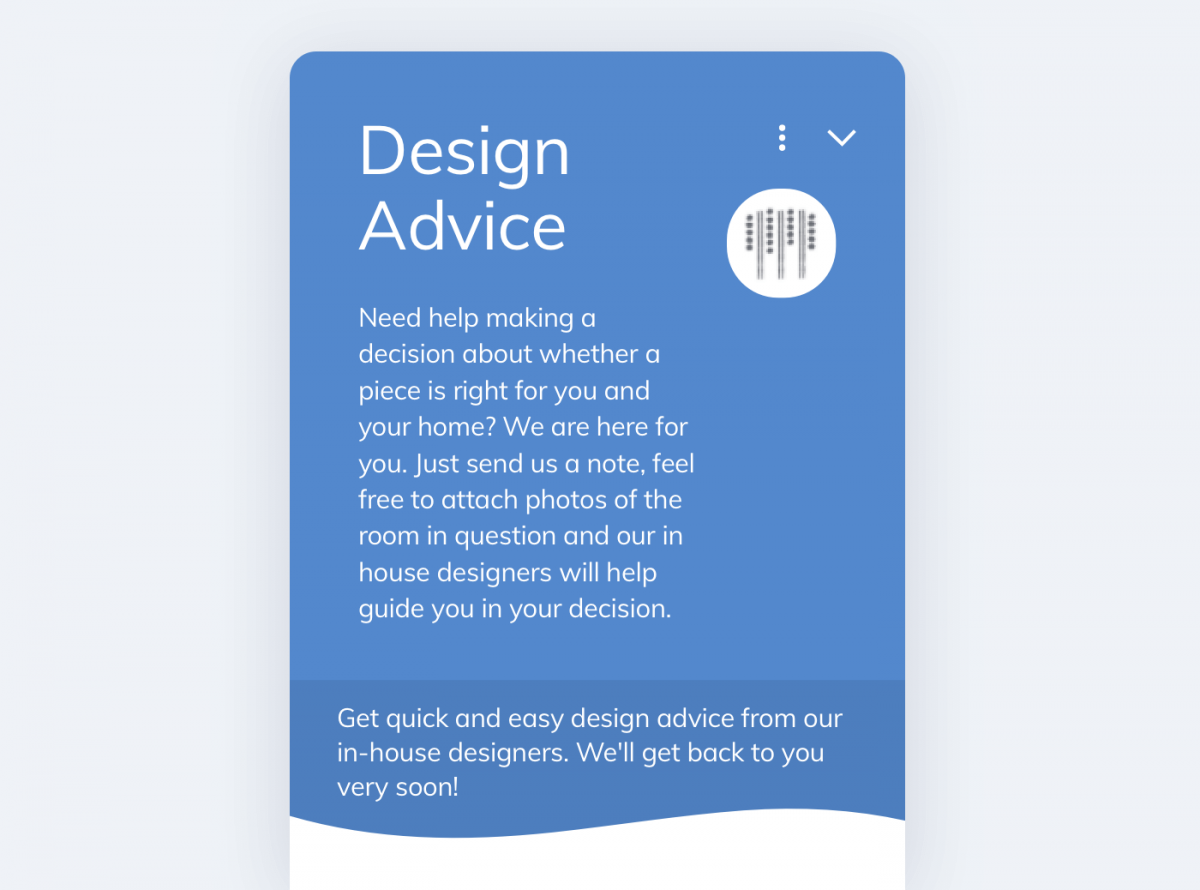 Customers can send a note, a picture of their room, or simply inquire about shipping or delivery.
Before their message is redirected to Wicklewood's inbox, the visitors need to provide their name and email address.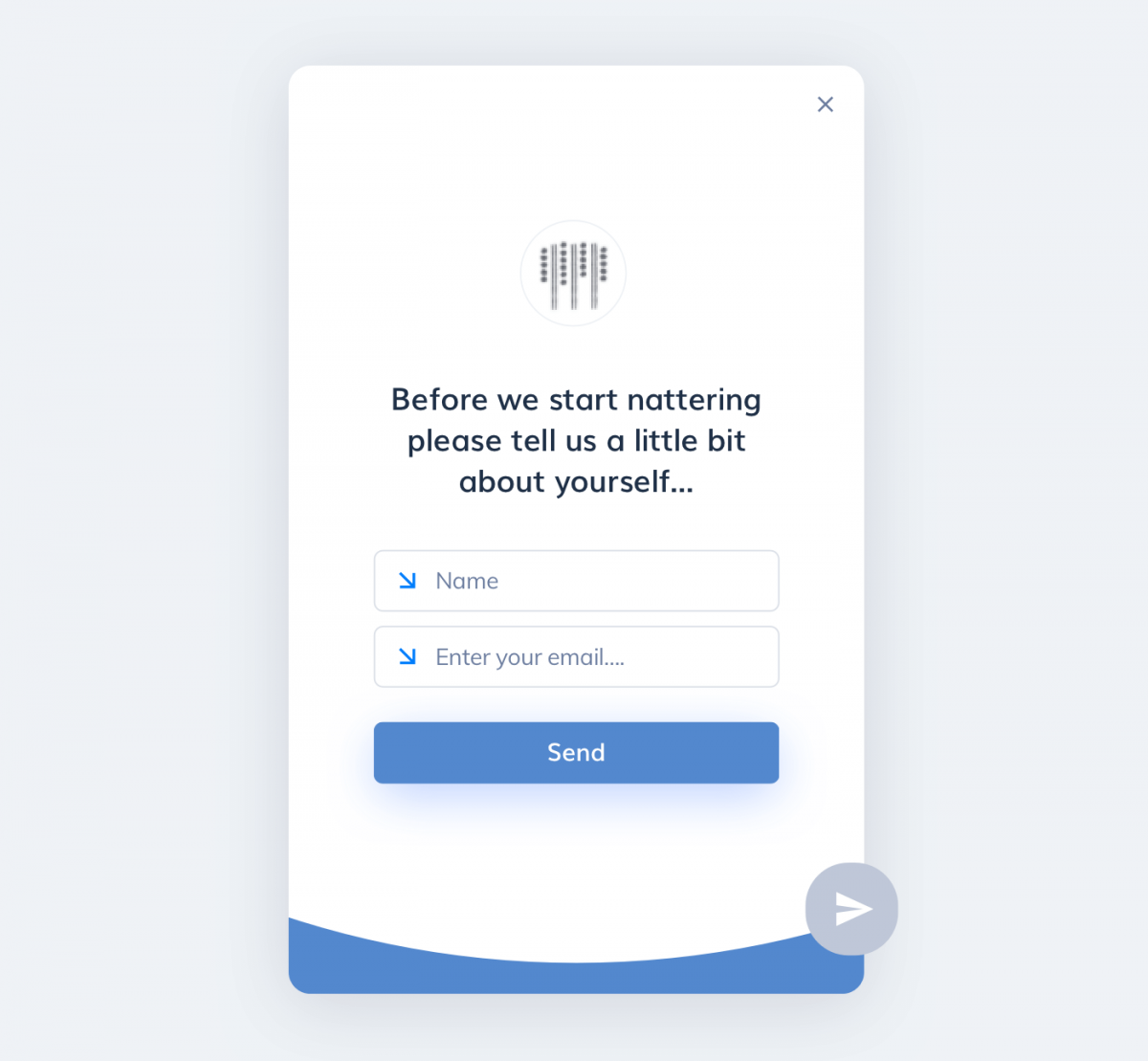 It's killing two birds with one stone, as Wicklewood's is generating leads that they can reach out to via email later on.
You might be wondering—does it actually work?
Yes, it does!
Here's an example of the customer reaching out with pictures of their room, asking for personalized design advice via Tidio Live Chat.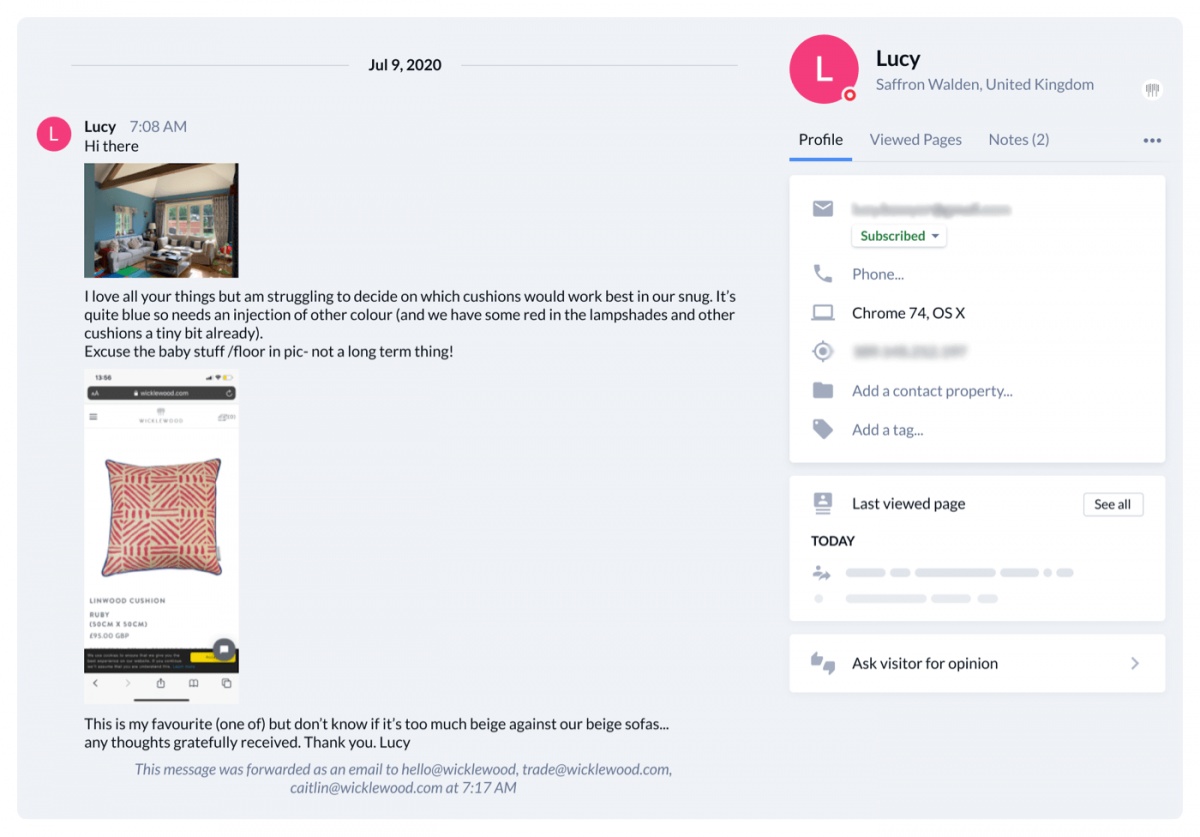 The request goes to Wicklewood's inbox and is answered within 24h. Tidio helps the team to keep all communication in one place.
Rosie said: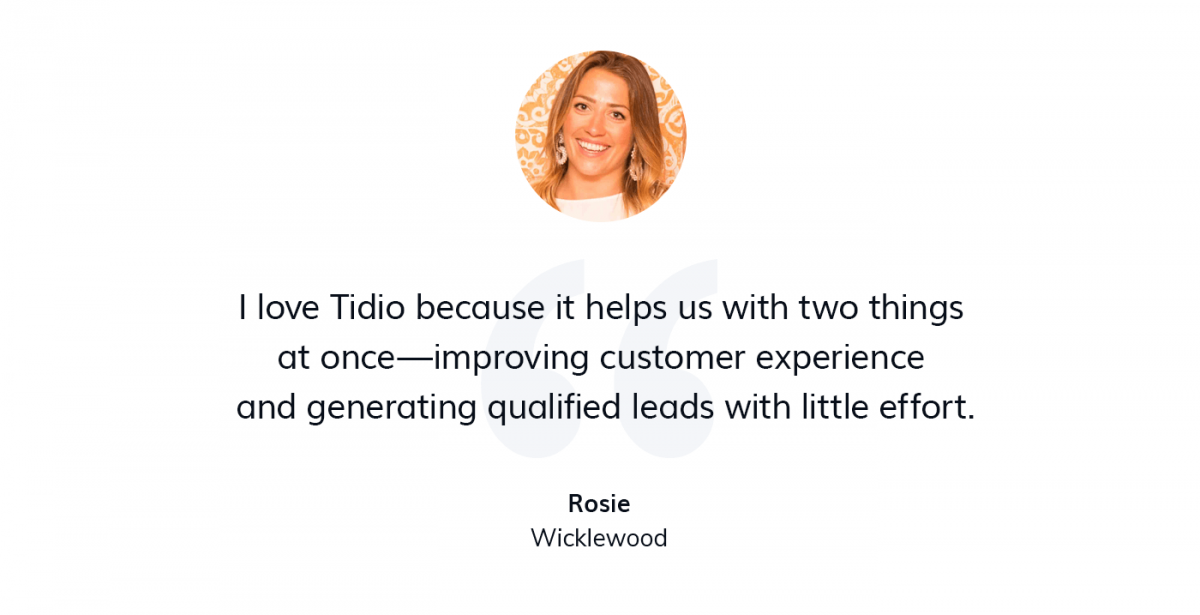 What are the results that Wicklewood noted after installing Tidio? Let's have a look!
Results: Reduced Customer Friction, 15% More Leads, 3x More Referrals
For a small business like Wicklewood, gaining traction and building close relationships with customers is crucial.
The good ol' word of mouth works wonders in this industry, and it's crucial to focus on providing a superb customer experience.
That's why instead of being reactive, Wicklewood's team decided to go with a proactive approach—adding Tidio to their website to make it interactive was the first step.
Here are the results they noticed:
Reduced Customer Friction
It's easier to sell homeware in-store, but doing it online doesn't have to be a struggle.
Before installing Tidio, Wicklewood's team was relying on email and phone communication. That worked OK, but writing a professional email or picking up a phone added significant friction for a customer who just wanted to ask a simple question while browning the items.
This potentially meant plenty of lost opportunities.
Luckily, with a live chat or chatbots available 24/7, visitors can reach out to Wicklewood's straight from the website.
Got 3x More Referrals
It's no secret that referrals and word of mouth marketing are among the most effective ways to bring new customers. Wicklewood's team decided to make the customer experience their secret weapon.
Fast response time, a personalized approach, and top-notch product quality earned the Wicklewood customers' loyalty, positive reviews, and referrals.
Generated 15% More Leads
Finally, let's have a look at their lead generation efforts. Thanks to the Tidio pre-chat survey on their homepage, they generate, on average, 30 highly qualified leads every month.
The majority of requests are about getting design advice before making a purchase.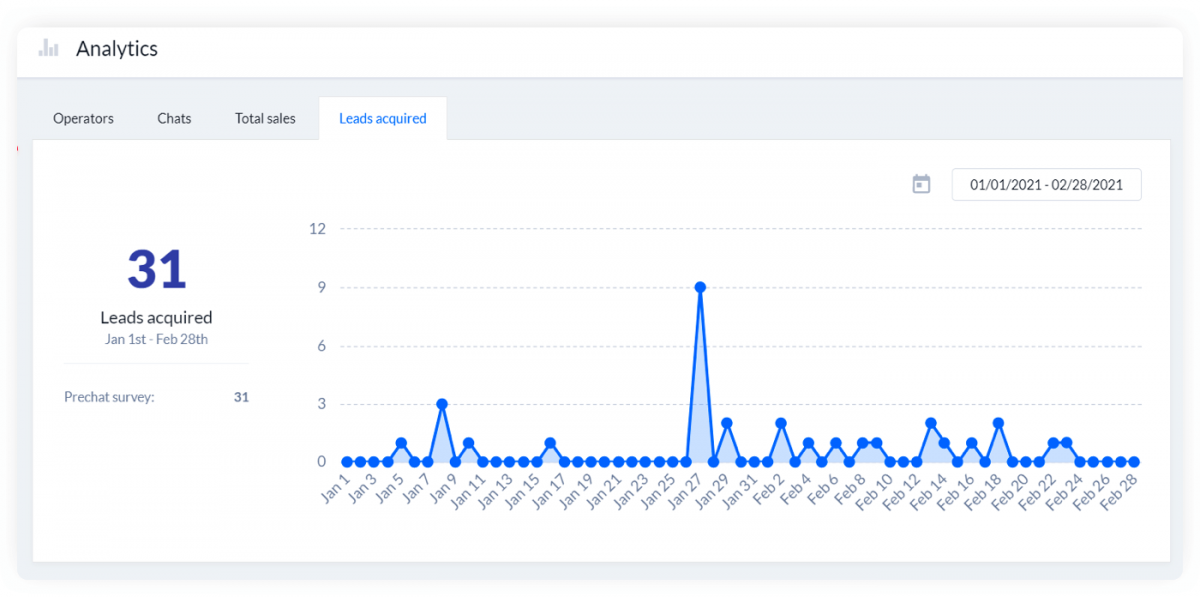 Wicklewoodd's team is also investing heavily in email marketing.
They have over 5000 subscribers on their email list and share tips, customer stories, and design inspirations with their subscribers every week. Here's how their typical newsletter email looks: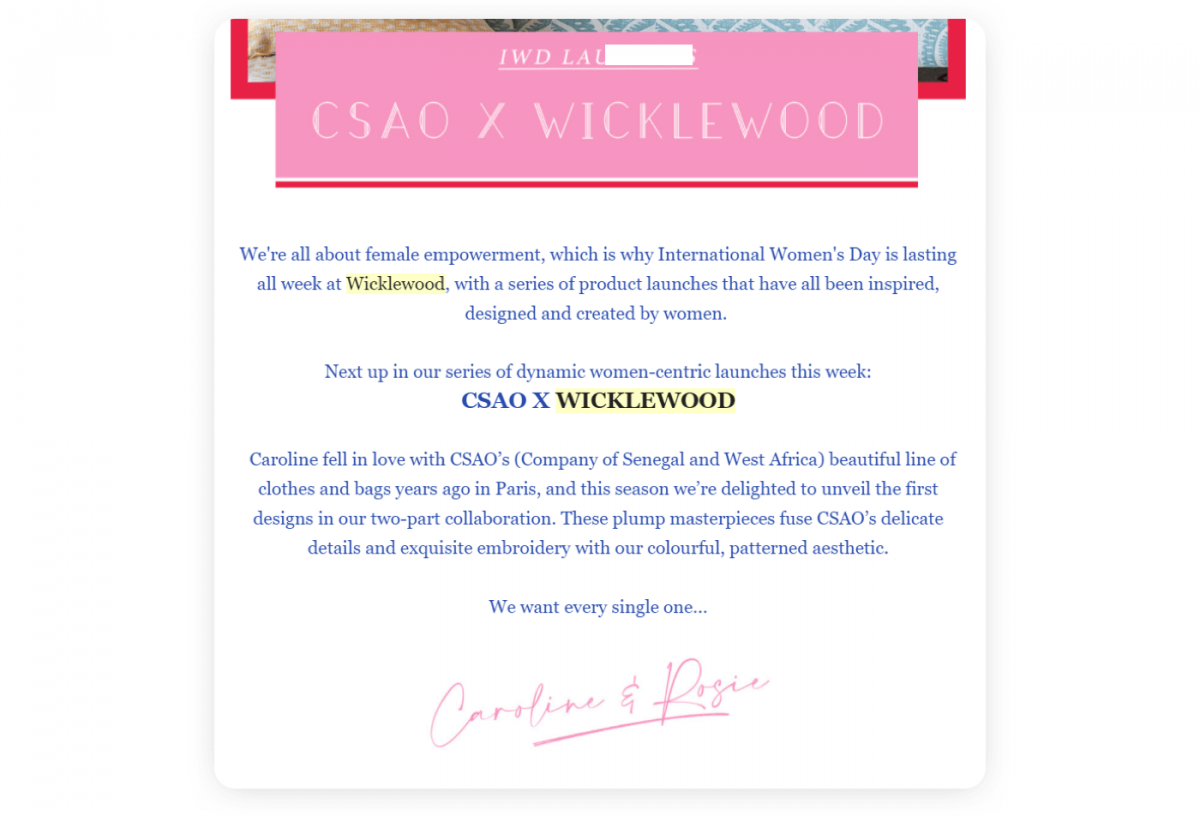 Curious to know what setting up an effective lead generation strategy looks like inside the Tidio panel?
Let's check it out!
Tutorial: How to Build a Lead Gen Bot & Integrate Email Marketing
You don't need to spend $ to make your lead generation effective.
Wicklewood's team uses Tidio's (forever) freemium plan. It means they pay… 0$ for generating leads and making sales—and you can do it, too!
Here are the steps:
Go to Tidio's register page and create your free account. You can register with your email address. Follow the instructions to learn how to add live chat on your website and set up your first chatbot.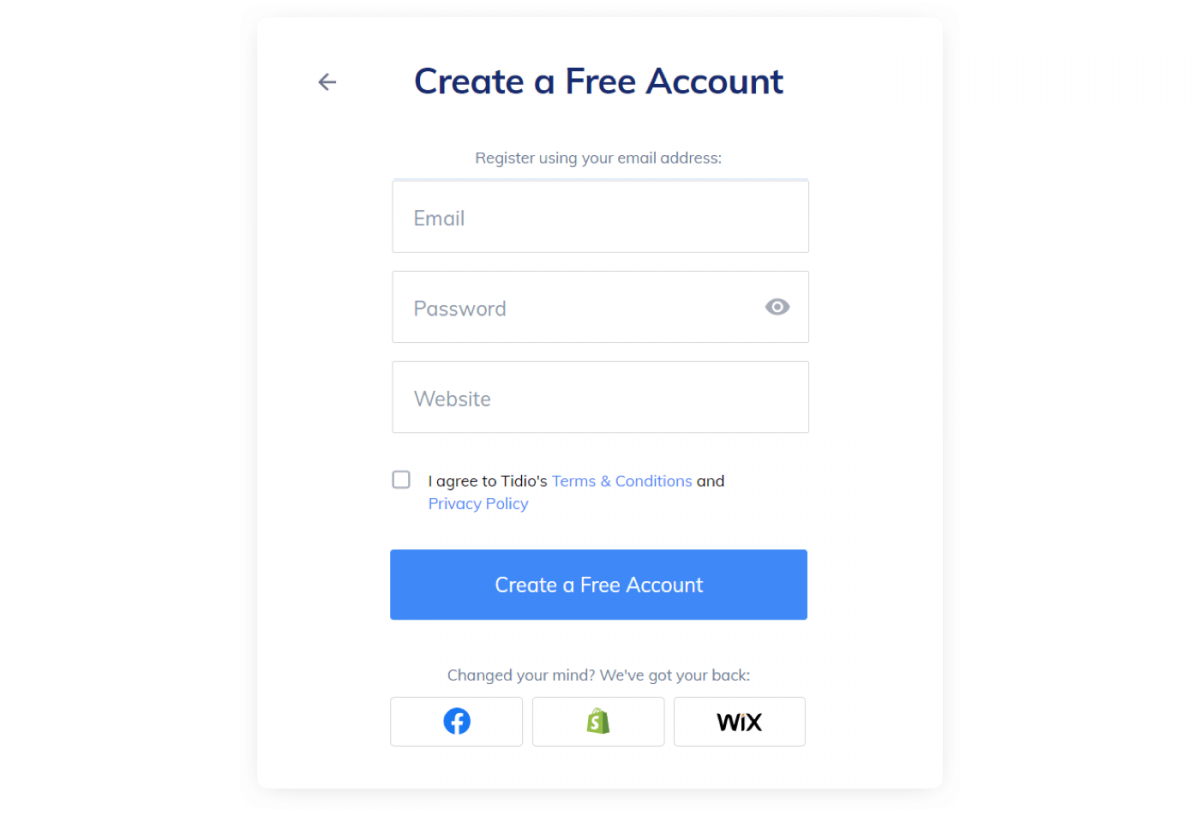 There are two basic techniques to collect emails:
1) You can offer your visitors some kind of an incentive—a discount code or other lead magnet.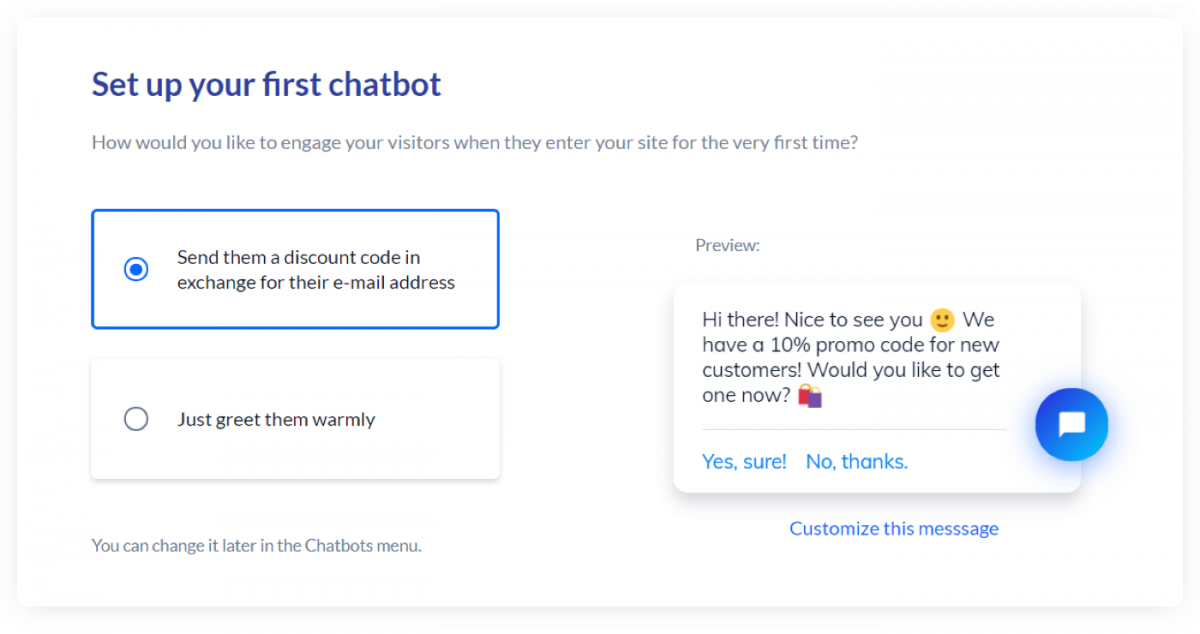 2) Alternatively, encourage them to ask questions about your products or services. Once they type their message in, prompt them to leave their emails and subscribe.
Whichever chatbot you choose, you can customize all messages and actions. If you decide to use the second approach, remember to configure your pre-chat survey after the tour. It is turned on by default. Still, you may want to create additional fields or change some of the labels.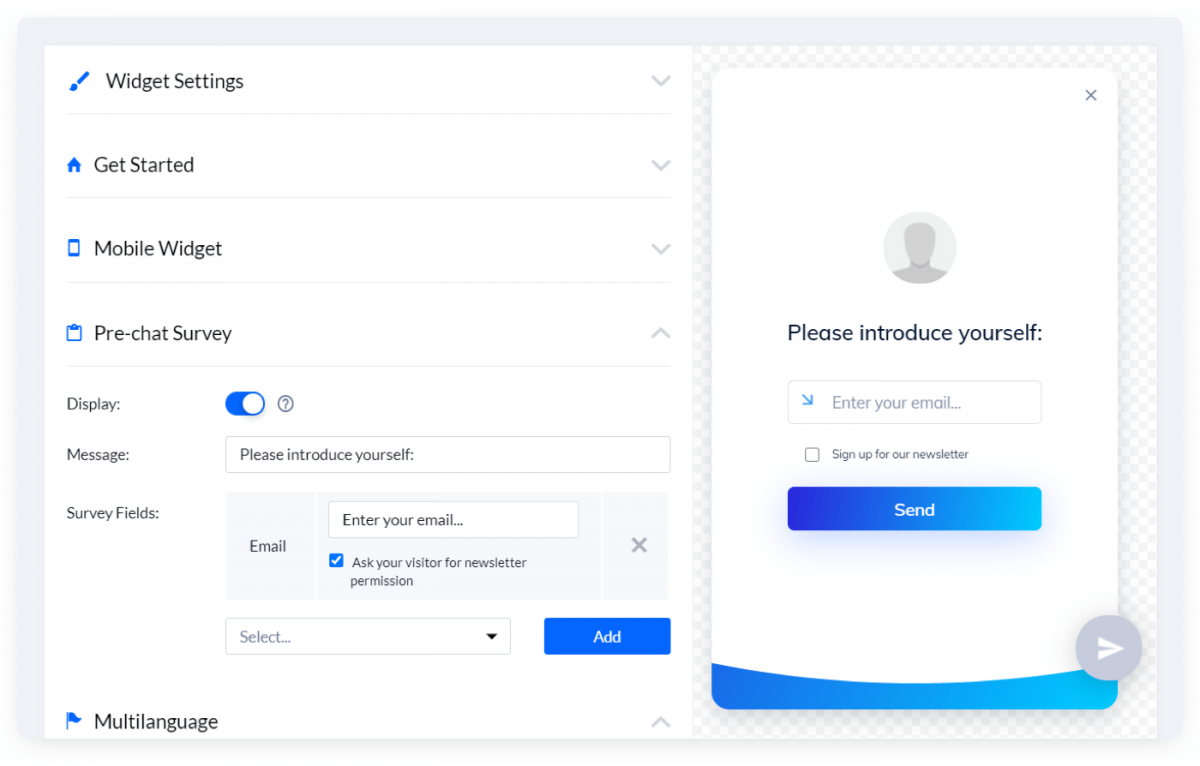 Once you collect (or import) enough leads, you can create audiences based on your contact list. Filter contacts, save them as segments and use them in your email marketing campaigns. Leads generated by chatbots are automatically added to the Subscribers segment.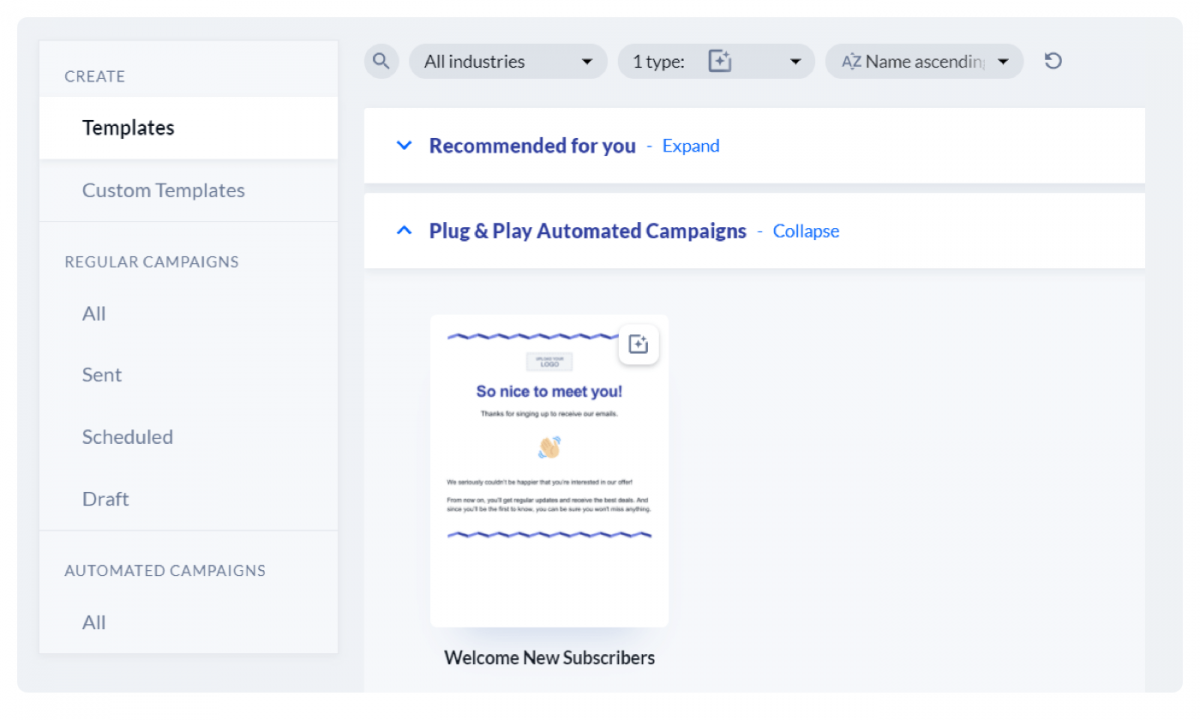 If you don't want to send all emails manually, you can also build automated workflows. For example, to send a welcome message email to new subscribers set it up in your email marketing panel. The email will be sent automatically.
You can also use custom automation and send emails with a Zapier node.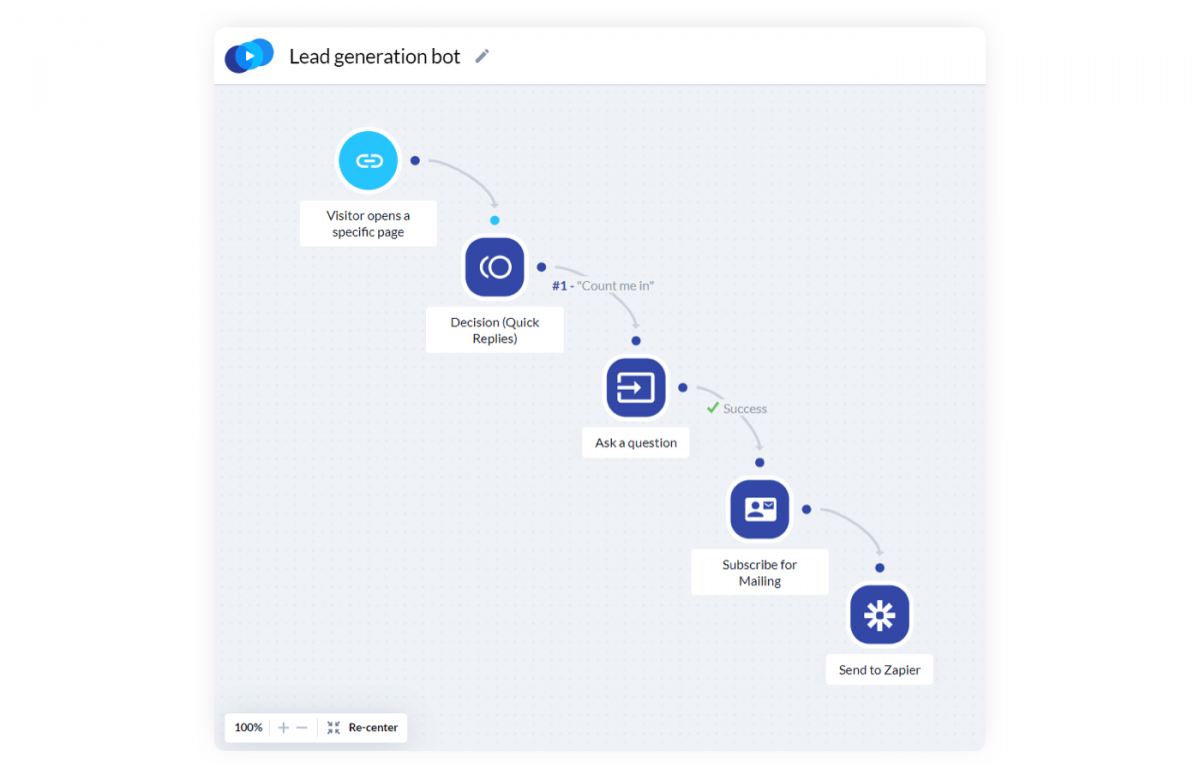 Here are some popular solutions employed by Tidio users: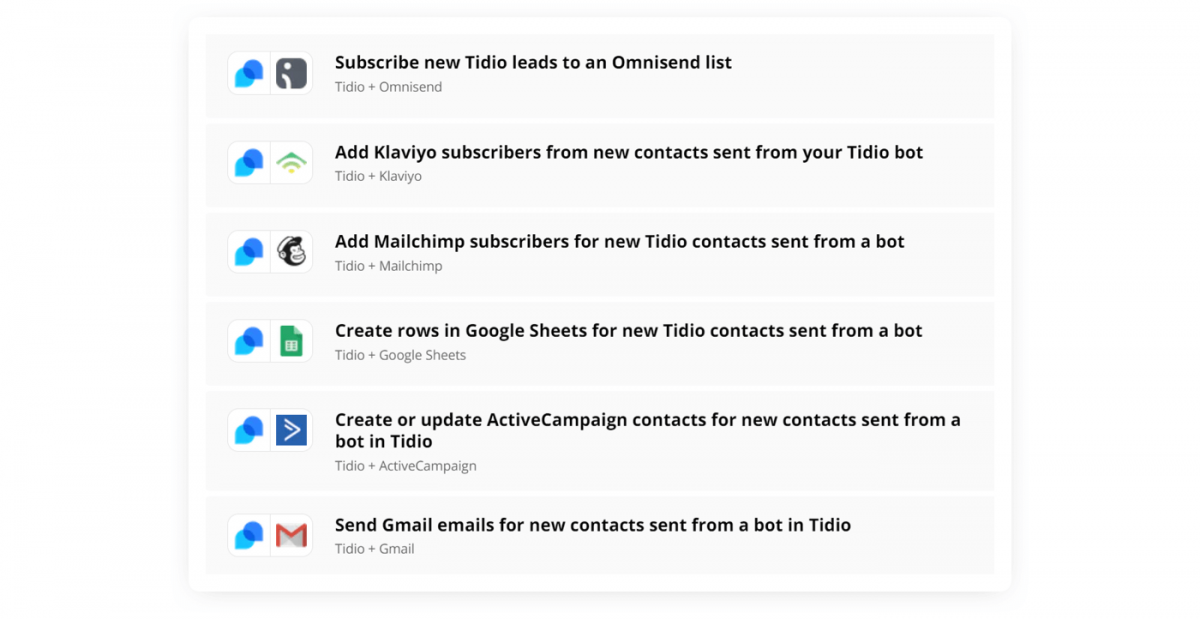 If you want to learn more about common lead generation techniques that involve Tidio, check out other Zapier integrations.