Customer Success
5 Tips To Handle Customer Complaints Like A Boss
Customer complaints are an integral part of customer service but not always easy to deal with. Solve the issues and keep your customers happy by following 5 simple rules.
Handling customer complaints is a crucial element of customer service strategy. Why should you have this part covered?
Because unhappy clients may not just turn their backs on your products or services – they may provide negative feedback to other potential customers and reduce the probability that you'll ever see them again.
We don't want that – follow these simple rules to boost your customer satisfaction to a new level.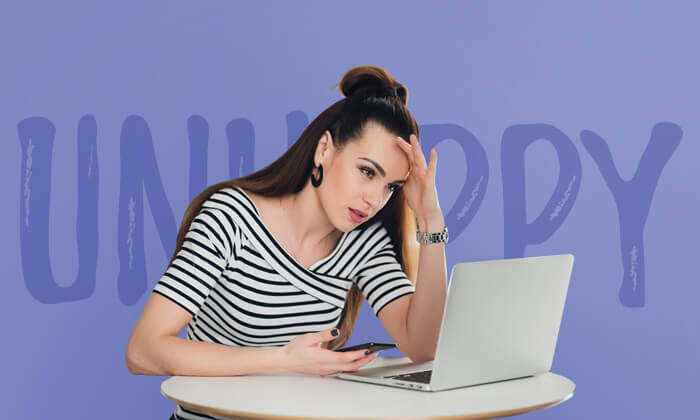 1. Get all the information – use your empathy and listen
It's as simple as that – unhappy customer wants to be listened and understood. Remaining calm and patient is a must (sometimes it's difficult, I know). Try to get as much information as you need to address the problem.
Use live chat to communicate with your customers and address their problems. It's a quick and easy solution that helps with getting feedback and providing assistance.
Add Live Chat on Your Website Now
Putting yourself in your customers' shoes helps a lot! Think – if you were a complaining customer, what would your expectations be? How you'd like to be treated?
2. Inspect the issue
The first thing to do is to inspect if a customer's complaint is justified at all. Should it be addressed to you? Are you the one to blame?
If you're not – politely explain that the responsibility is elsewhere to look to (and point out the direction if you're able to).
If you're the one to blame, then look for a solution. It's best to focus on what you can do instead of what you can't. Customers more easily accept another way out rather than hitting a wall of "I can't do that" and no solution at all.
3. Solve and recompense
After solving the issue, be humble, and say you're sorry.
Even something as simple as admitting that you're responsible makes a client happy. Say "we made a mistake and we are very sorry" – it really makes a huge difference, and helps a customer to cool off.
When "sorry" is not enough, it's worth to consider a more valuable compensation. You should be flexible when it comes to this one – check what options you have or ask your customer what solution will satisfy them.
It's worth making sure that everything has been explained. Remember that a happy customer is a loyal customer that spends money – according to Hubspot, existing customers spend 67% more money than new ones.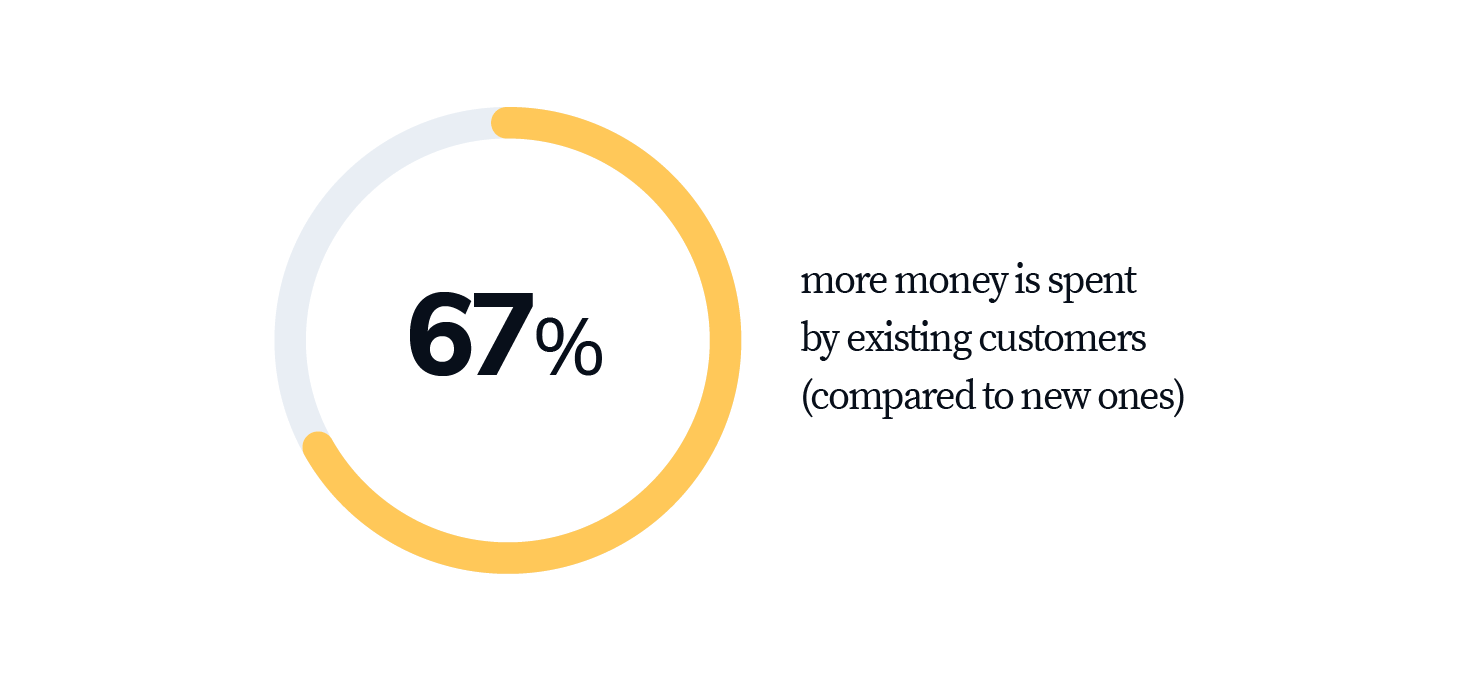 4. Follow up with a customer
Following up after fixing client's issue is a great customer service practice. Not only you show that you care about this specific customer (making things personal, which is a great thing), but you also get additional feedback about product and proposed solution – that can only make your business better.
Good impression can be achieved by a simple phone call or a personalized email – it's up to you to choose the right tool (no one knows your business better than you, right?).
5. Learn from your mistakes
Learning can help to avoid customer complaints and improve the quality of your products and customer service. That's why it's worth to consider tracking your business issues. Gather all the data in one place (e. g. using JIRA) which'll make it easier to:
track process of solving the issue
follow up with a customer
analyze whether complaints are repeatable, which'll allow you to focus on most common and income killing issues
Conclusion: Complaining Customers Are Not That Difficult
No company is perfect. And it's not really about being perfect, it's about handling imperfection.
Listen, empathize, solve, follow up and learn – these are the 5 key steps to making your complaining customer satisfied, which'll make your business bigger, stronger and more profitable!
As a bonus – make sure to check the video where Mitchell describes the 5 most common types of complainers and provides tips on handling them.
What are your experiences in dealing with customer complaints? Drop us a comment!
Let's grow your business together!
Try Live Chat For Free