Live Chat
What Is a Web Chat? Guide and Best Web Chat App List [2021]
Web chat, or live chat, allows for immediate communication between the brand and customers. It's a highly popular solution that's easy and free to implement.
Reality check—
If your online store visitor isn't able to quickly find what they're looking for they'll go to another store and buy it from someone else. Someone who's better prepared to serve them fast.
Ouch.
Time to add a web chat to your store.
Want to turn your website visitors into delighted customers? Set up the Tidio live chat app in 5 minutes and watch your sales grow by 300%! Talk to users in real-time and deliver exceptional customer service.
Try Free Live Chat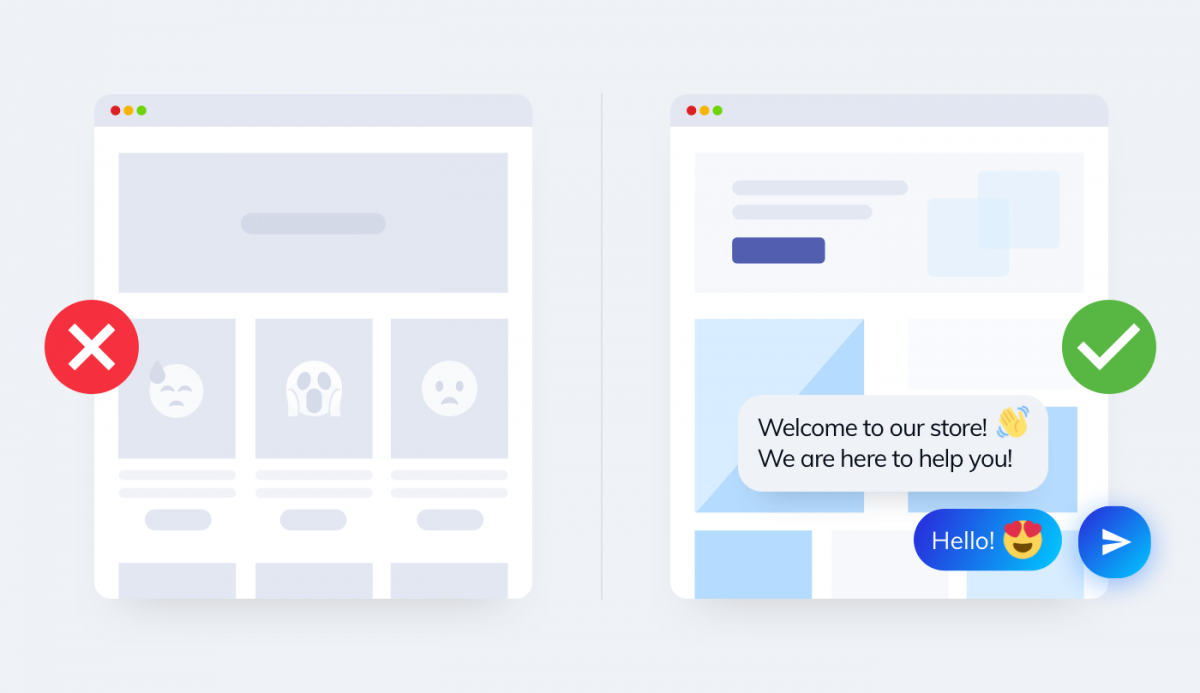 Sample use cases—See how people use live chat on their websites here.
One of our users, Vivian, had this to say:
One of the best business decisions I have made. Many customers complete purchases right after we answer their inquiries via live chat.
But… What's a web chat? How can it help you? Read on to find out!
We'll give you a short tour around the world of web chats so that you do not miss any sales opportunities next time.
What Does Web Chat Mean?
A web chat, also called a live chat, is an application that allows for a real-time online conversation (a chat) between two or more people. Web chats are very similar to online chats because users need only a web browser to interact with the web chat app interface.
Web chats are very simple to use. To chat, you just need to type in your message into the widget window and send it. Since web chats are generally about quick communication, the messages sent via web chat software are usually short. This helps other participants to respond quickly.
How Do I Use Web Chat?
The best way to use a web chat is by integrating it into your business communication channels. You can use web chat software to provide immediate support to your customers. Since your customers get instant support via a web chat, other names used to refer to this communication channel include live support, live help, or live chat support.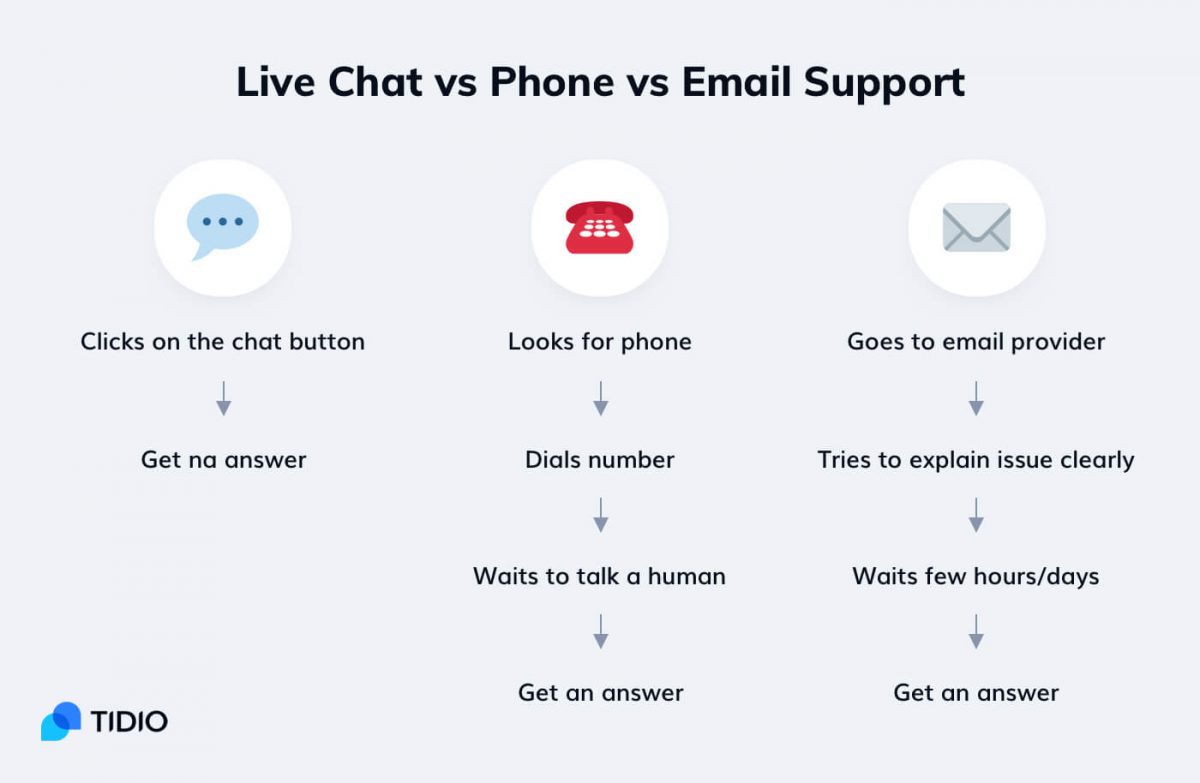 To start chatting with your customers for free, you will need to add chat to your website or online store. The process is fast and easy. You need to paste a small piece of code to your website source code or get a dedicated plugin.
Then, all that is left is to customize the web chat widget to your liking.
When you're done, your customers will be able to get in touch with a real person (you or your support staff) or chatbots (virtual agents that are available 24/7). Here's our in-depth article on what a chatbot is and how it can help your business grow.
Below, you can look at a short live chat conversation between a customer and a customer service agent.
To successfully use a web chat as a live support tool, you'll need to keep in mind that it requires the same level of professionalism as other types of customer service. You or your live support staff must have some customer service skills and be aware of a live chat etiquette to deliver an excellent customer experience.
If your company is present on Facebook, you may also want to consider integrating the live chat with Messenger. This way, you will be able to chat with your customers via a web chat software conveniently, even if the conversation is happening on Messenger.
There's one more way you can chat online with your customers: via a desktop chat app or mobile live chat app. Be mindful, though, that not all web chat companies offer free apps.
Do Customers Like Web Chat?
Yes. The popularity of web chats (live chats) became so high that from a "nice to have" communication tool, it became a "must-have" option. Why? Because nowadays, customers expect to receive almost immediate responses to their queries. And web chat is just the right tool to meet those expectations.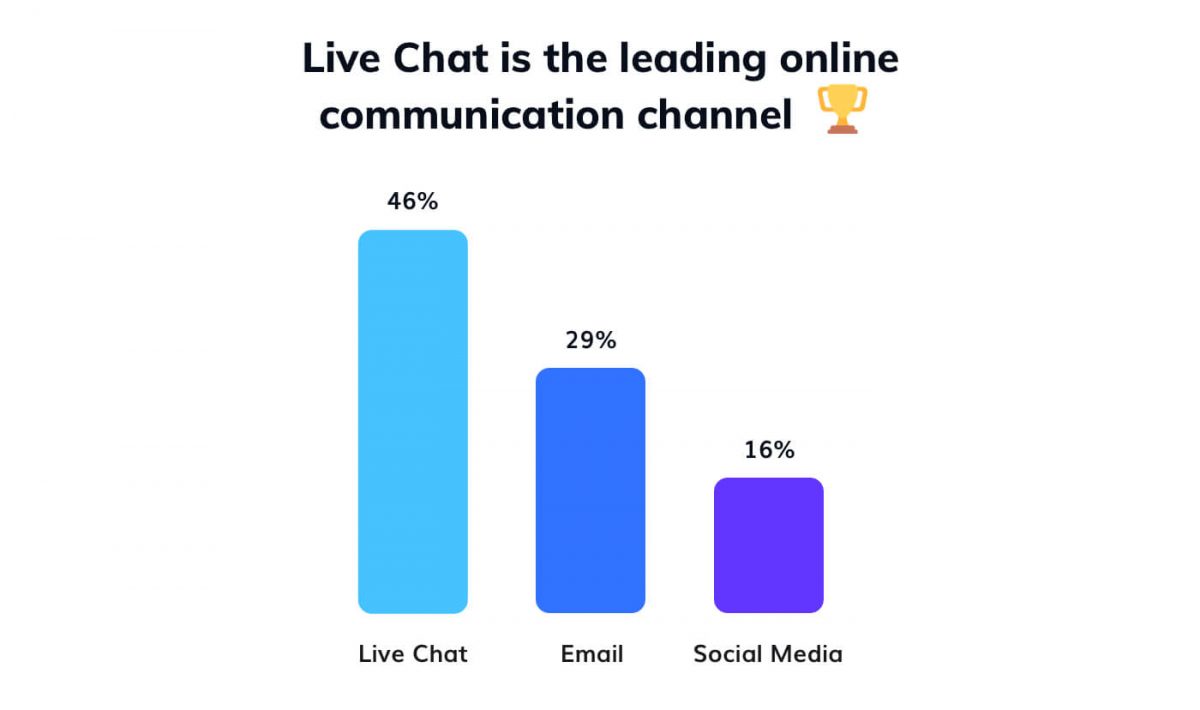 But speed and convenience are not the only reasons why customers prefer web chats. There is a wide range of live chat benefits that await customers and business owners who decide to use this communication medium.
For example, web chats allow for a direct form of communication. It means that you can get to know your customers better, discover their pain points and expectations. In the long run, you also build strong customer relationships, which may contribute to increasing your customer retention.
Getting to know your customers' pain points can be a real game-changer. Read our case study of Camille from Lilly of the Valley and find out how free online chat software helped her boost customer loyalty and conversion rate.
Which App is Best for Chatting Live?
There's an abundance of web chat solutions available on the Internet, and picking the one app that's better than all the rest seems an impossible task.
Why?
Because the best web chat app is the one that best caters to your specific needs. And you need to know what web chat options you have to make an informed decision.
Here's a handy list of web chat features you should look for when choosing the best live chat software for your website or online store:
1. Integrations
Is your website or store built with third-party platforms (e.g., WordPress, Shopify) or by yourself? Make sure the web chat you chose can be installed on your website.
The easiest way to add a web chat to your website/store is via dedicated plugins (just like Tidio Live Chat for WordPress) and code snippets.
Moreover, many web chats allow for integrations with other apps and software. For example, with Zendesk, Zapier, GoogleAnalytics, or Facebook Messenger that we've mentioned earlier.
2. Customizable Web Chat Widget
Widget customization is about making the interface of your web chat look the way you want. Best web chats allow you to customize:
Offline and welcome messages
Widget color themes to suit your brand
Staff operating hours
Widget positioning on the site
Pre-chat survey (to collect leads)
Widget interface language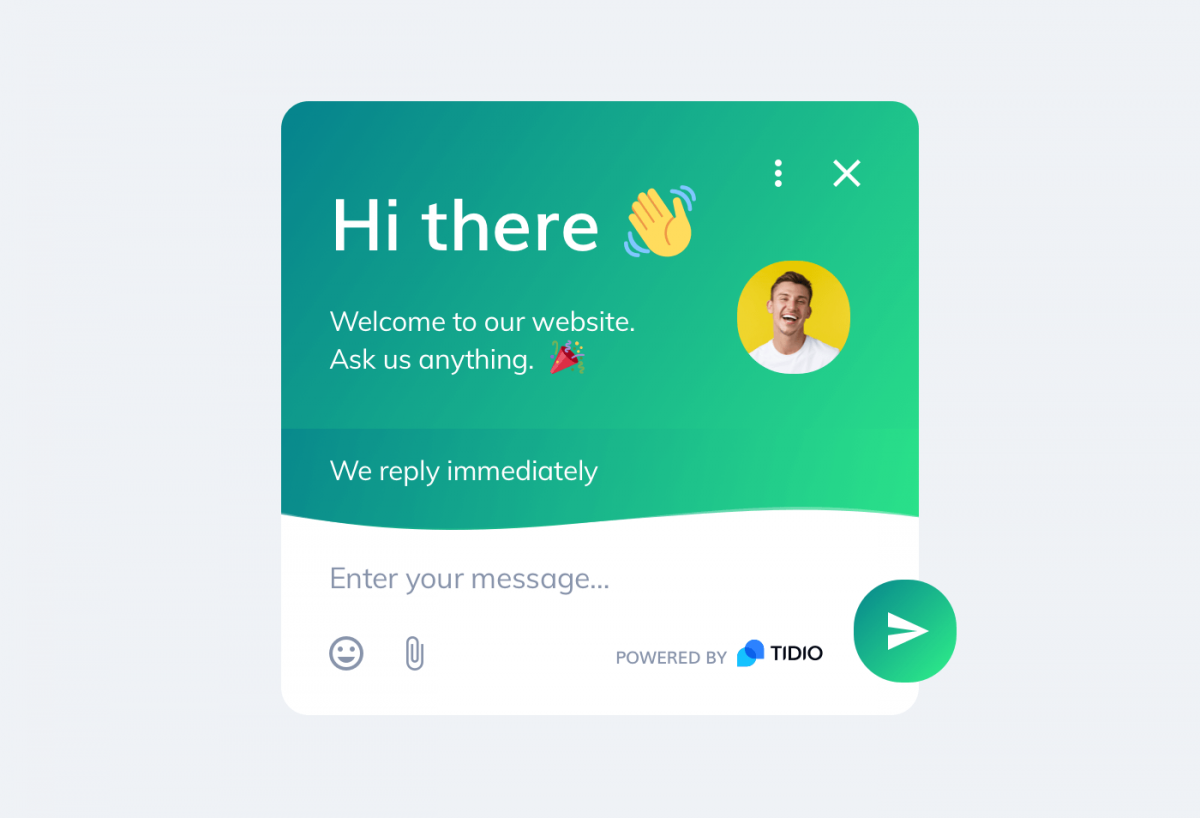 The more freedom you have, the more you can make the web chat a natural extension of your website or store.
3. Transferring a Chat Between Multiple Operators
Just like in an offline setting, you might not be able to help a customer and need to transfer their query to another person.
Many web chats offer a chat transfer feature. It enables operators to join any chat, even the one already being handled by their colleagues.
A huge advantage of this functionality is that the customer does not wait to be connected to another person. They just continue their chat without switching to another chatbox.
(So yes, your customers will not experience the annoying "Please hold the line while we transfer you to the next available agent…" *screechy music plays in the background*)
4. Compliance with Privacy Policy
If you operate within the EU, you will need to comply with the GDPR (General Data Protection Regulation) policy. The same requirement applies to other countries and their respective legislations.
Since it's possible to collect leads using web chats, you will need to ensure that your data collection efforts are OK with the local law.
5. Features for Speedy and Convenient Customer Service
You already know that customers love web chats because they can get a prompt reply to their question. Chat operators can help their customers fast because there is a range of cool live chat features that speed up their work.
So in this particular case, when deciding on your best web chat app, check which features are available and whether they come as a freemium or premium option. Especially, if you care about proactive customer service and maximizing your sales opportunities.
6. Extra Features (or Tools)
Web chats may seem basic. Some could see it as just a bare chat box that's good for exchanging messages and nothing more. But nowadays this is no longer the case.
Although a lot of web chat software is mainly about, well—online chatting, smart entrepreneurs choose tools that will bring them the most value for the same price (if not for free).
So if you're looking for the best web chat app, then definitely check what additional features and tools you can get.
Here's a list of the features to pay attention to.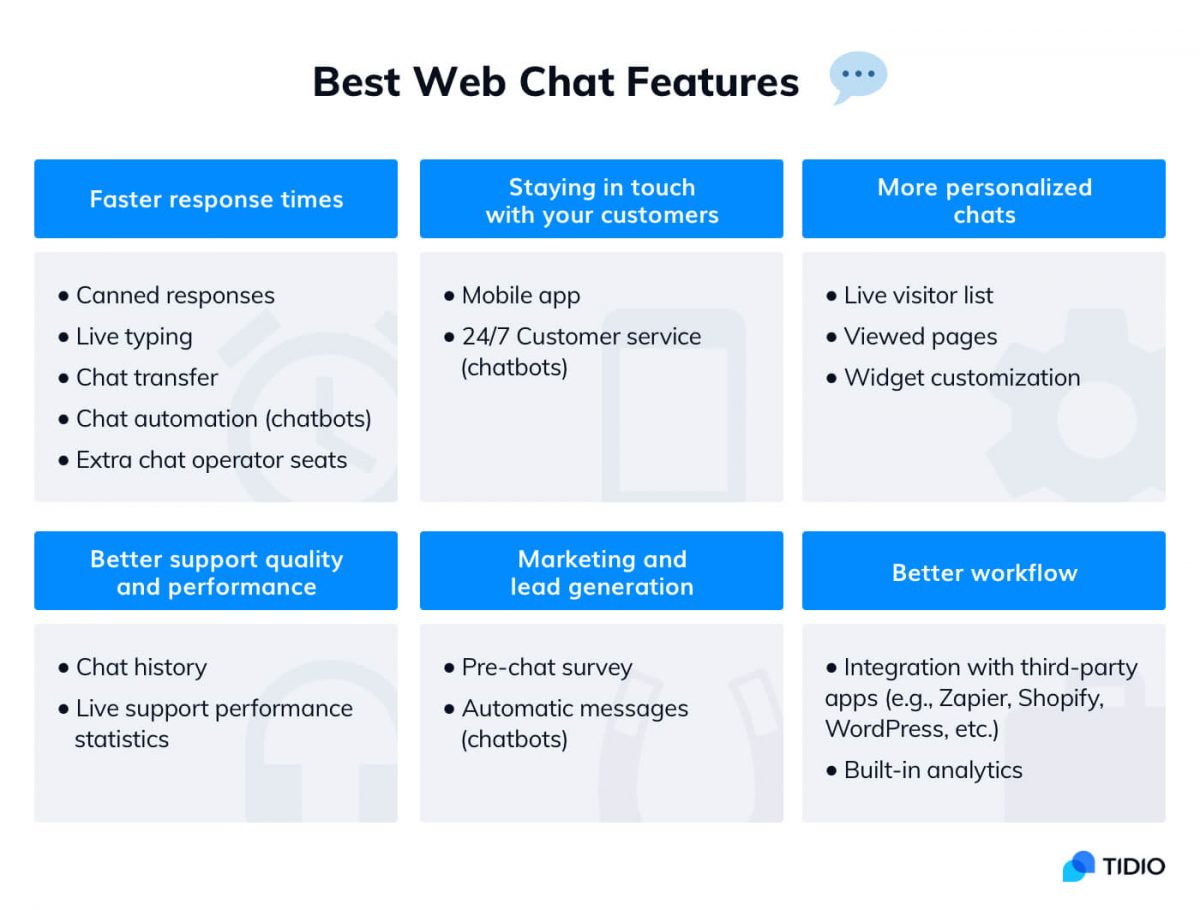 But there's even more to web chats than great features. You can also consider choosing an app that gives you more than just a web chat.
For example, the Tidio app, apart from offering rich live chat features by default, comes with additional tools: Chatbots, and Email Marketing Software.
For you, it means that you can add chatbots to power up your free online chats. And then, market your business, or nurture and convert your leads with email marketing campaigns.
To sum up, web chats are tools that should help you achieve your business goals. Best live chat software generally provides plenty of features, as well as the right balance between the price and what you get in return.
Let's now take a bit closer look at the best live chat software available on the market.
Best Free Web Chat Tools
If your business has yet to get started with online chats, then we have great news! There are plenty of free options available that you can try out so you do not need to worry about a hefty upfront investment.
Below, you'll find a brief overview of the tools worth trying.
Tidio
By choosing Tidio, you don't need any additional modules or plugins to have a fully-functional product. Freemium users can add up to three chat operators, use canned responses, automate messages with chatbots, have unlimited number of chats, track their performance, access API, and much more.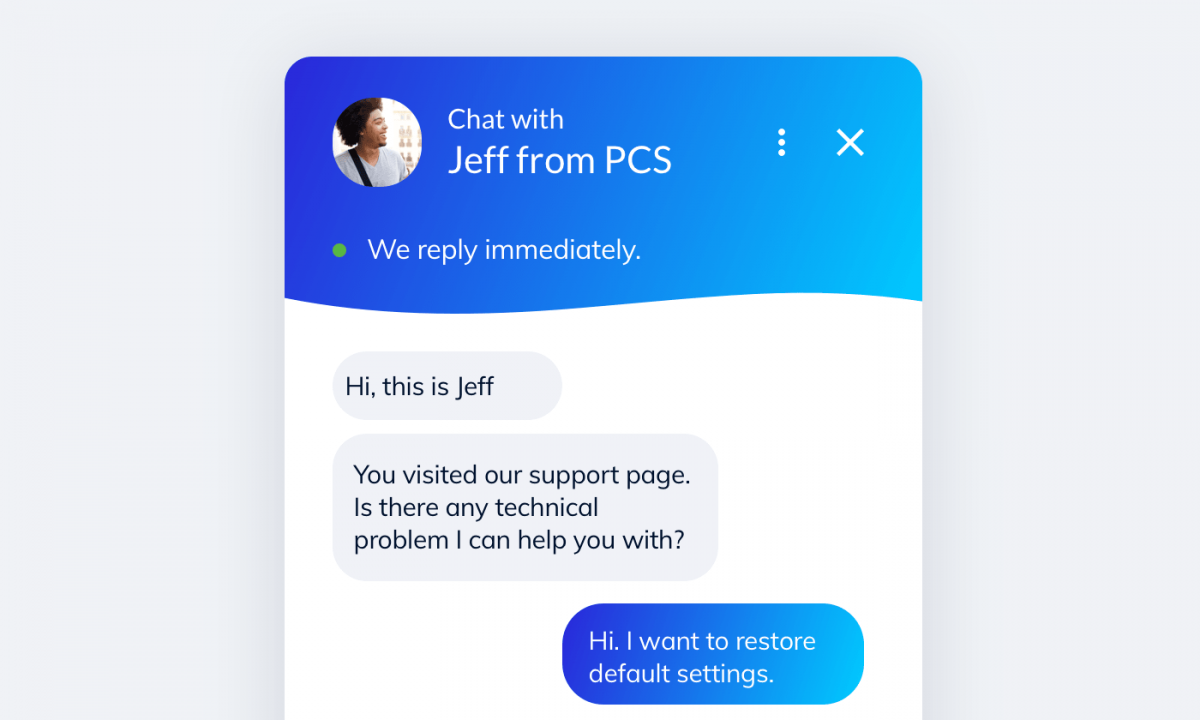 Tidio is a great choice for small and medium businesses. Whether you are just starting out your company or you are a one-man team, you'll find that this app is robust enough to help you handle your customers and marketing.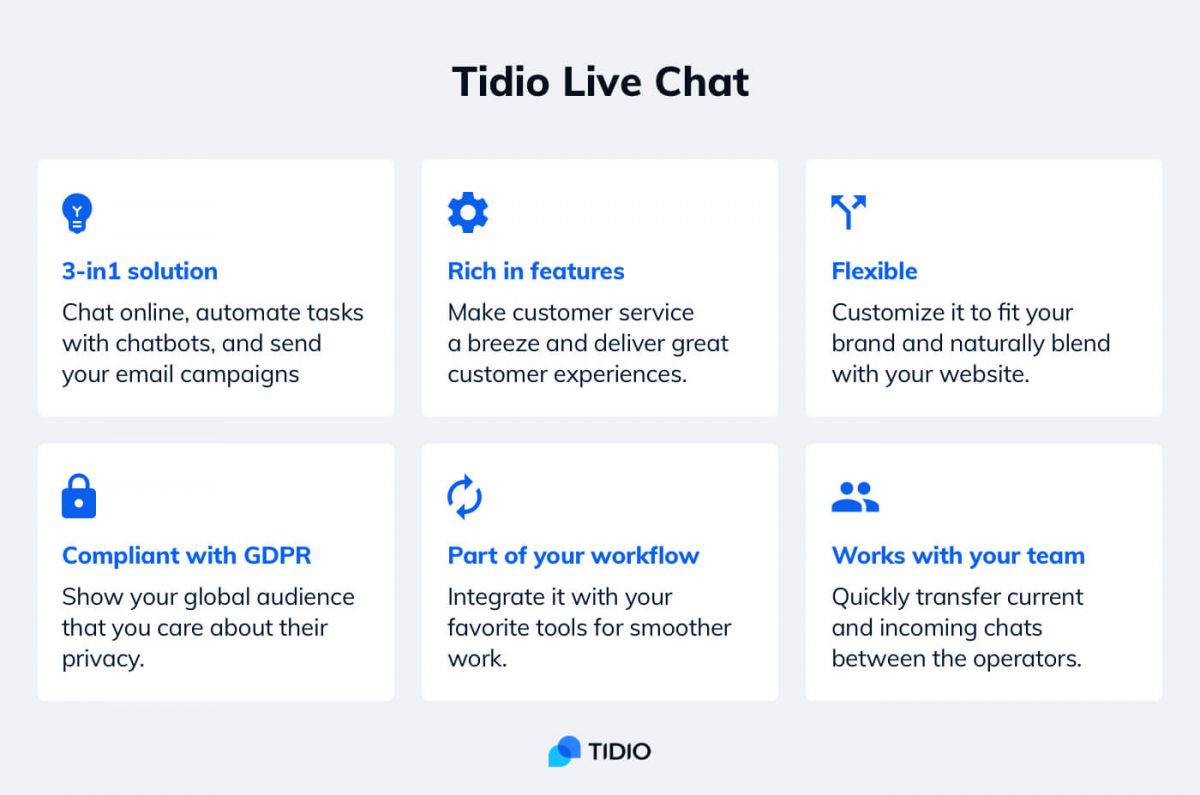 Crisp
The free plan includes a team inbox, mobile apps for Android and iOS, and notifications. Advanced features (e.g.: integration with Messenger, canned responses, unlimited chat history, data analytics, chatbots, and many more) are not included in the free plan.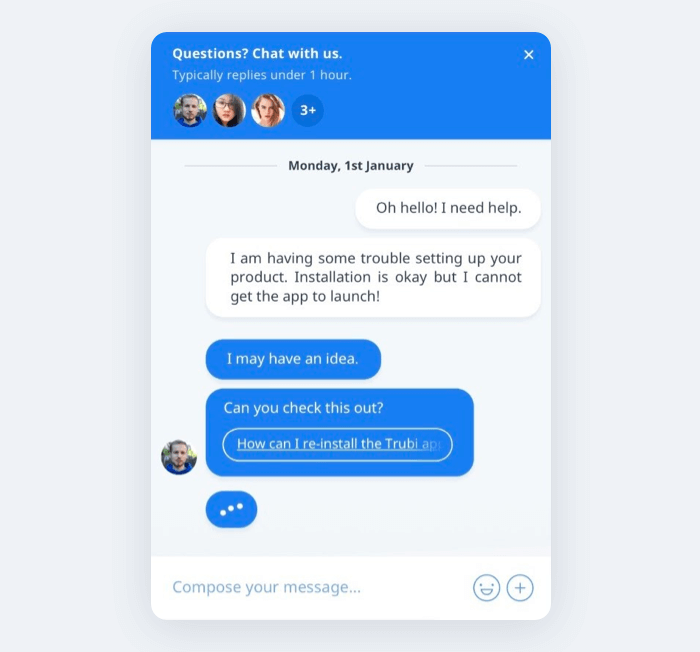 Pure Chat
Freemium Pure Chat users can add up to three chat operators, generate chat transcripts, and send unlimited messages. Additional features, such as canned responses, unlimited chat history, contacts export, or real-time analytics are not included in the free plan.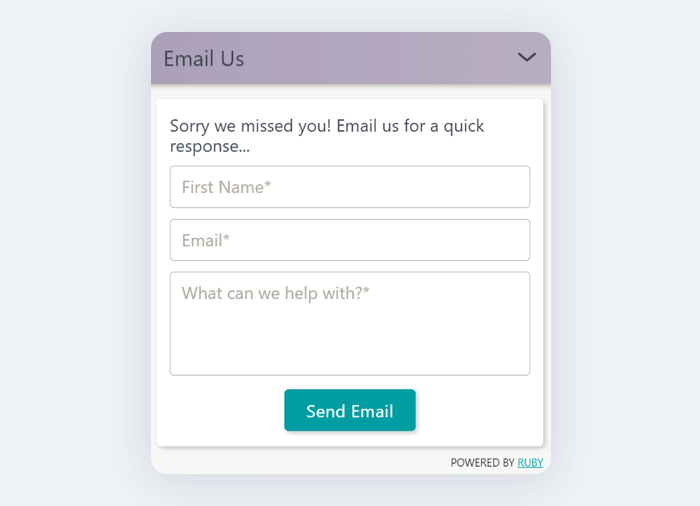 Tawk.to
This web chat is meant purely for live chatting with customers. Although you can add an unlimited number of operators, you won't find any features that would help you deal with a high volume of queries (e.g., canned responses or live typing). The alternative is to hire more operators from Tawk.to.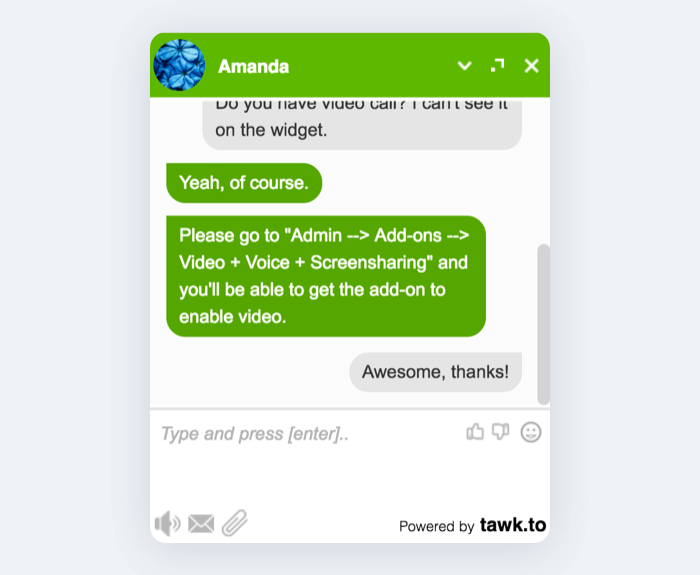 If you would like to read more about this topic and explore more web chat tools, read: 10 Best WordPress Chat Plugins for Your Website
Web Chat—Key Takeaways
A web chat is a smart solution that any online entrepreneur can successfully use. It's lightweight, secure, great for customer support and marketing. Plus, customers love it because they do not need to switch to some costly or time-consuming medium to get in touch with you.
With web chat added to your website, you and your customers can chat in real-time. Even when you are on the go, you can continue your chats thanks to the mobile web chat app or assign simply them to another operator. Easy and convenient. And free.
What's not to like?
Try Live Chat For Free