Great customer service is about making your customers come back and shop with you again. And any business needs customers to thrive.
However, there's a balance that must be maintained: by spending a lot of effort on acquiring new customers, the ones who are already your clients should not be neglected.
It is six times more expensive to acquire a new customer than to retain the existing one. And the best way to make your customers stay with your business longer is to keep them happy with good customer service (and quality product/service, of course!).
Needless to say, great customer service works on new customers as well.
There is a range of benefits of delivering good customer service, including:
Higher retention rates
Higher NPS (Net Promoter Score)
Increased number of word of mouth referrals
Brand advocating
Turn your website visitors into delighted customers.
Set up the Tidio live chat app in 5 minutes and watch your sales grow.
Learn About Live Chat
List of Skills for Chat Support
Live chat support, just like any other customer service type, calls for a list of essential skills your live chat operators need to have.
Operators who have the following customer service skills equipped can do more than just create transactions – they can foster positive experiences.
Before you can put your customer service skills to practice, make sure you've got the right live chat app. Read 14 Best Free Online Chat Software Apps Reviewed.
10 Online Customer Service Skills
If you are reading this, chances are that you are already familiar with live chat customer service and want to improve the support delivered by you and/or your operators.
If you're new to live chat software, however, check out our article explaining what a live chat is and why it is a great tool to have – it's never too late to start using a well-rounded communication app to connect with the customers fast and conveniently.
There are live chat services—for example, Intercom—that don't have a free plan option. Their pricing changes depending on the number of your customers. Find a messaging platform with unlimited conversations and fixed fees: Best Intercom Alternatives: Tidio vs Zendesk vs Intercom vs Drift.
#1 Skill – Keep Response Times Low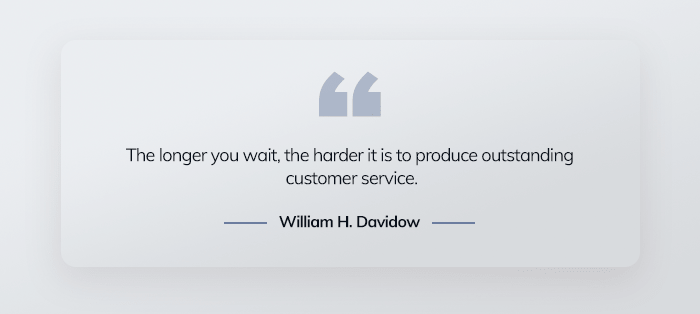 High response time means a high abandonment rate. Customers demand an immediate response, and if they don't get it, they may just turn their back on your business and choose your competitor.
Make sure that you keep your response times as low as possible – train your live chat agents to have a few conversations at the same time, and keep the conversations short, but helpful.
If the chat cannot be answered on the spot, inform the customer about the delay so they do not feel neglected. Remember, the more the customer waits for any response, the more likely they will give you a negative review (even if the chat was excellent).
Tidio Live chat features that can help you:
Quick Responses – pre-defined/ "canned" responses that can be sent with a single click of a button in a matter of seconds. These can be anything: welcome messages, large chunks of texts, or even links to website pages
Live Typing – you can see the question the customer is typing and prepare the response long before the question is sent
And if you're considering adding live chat functionality to your website, head straight to our reviews of WordPress live chat plugins.
#2 Skill – Manage Your Workload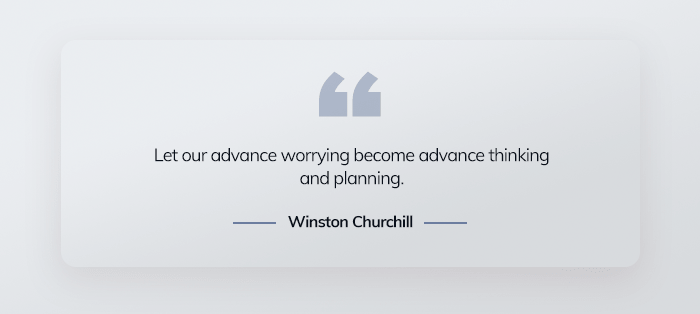 Having multiple chats at the same time can be a challenge. And although we do not praise multitasking here, it is possible to hold more than one chat at the same time.
An operator aspiring to deliver good customer service will need to handle their tasks in a timely manner, avoid distractions, think and stay focused. Learn to manage your time and collaborate with other colleagues from your team.
A good tactic to approach multiple chats is to identify those conversations that will turn into more complex ones and the ones that can be answered almost on the spot (this skill comes with experience). Do not pick up several complex chats to handle simultaneously as this will drastically decrease the chat quality.
Another option is to transfer a chat to another operator. Live chat allows operators to join and leave chats at any time without the customer even knowing it.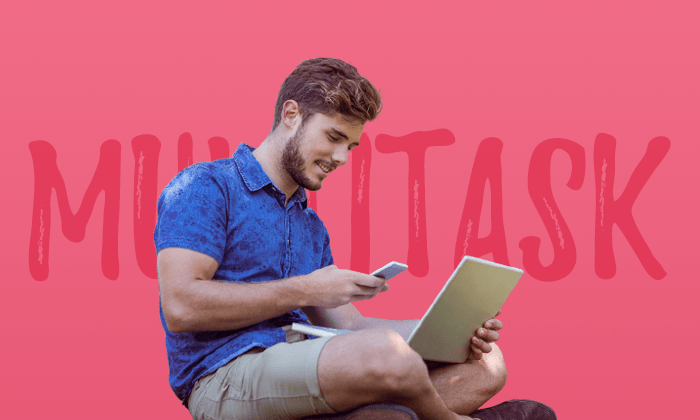 Tidio Live chat features that can help you:
Reassign Operator – easy chat delegation to another operator who is less busy or more knowledgeable to handle the chat
Email and Messenger integration – all the incoming chats and emails can be responded from a single admin panel so you do not waste your time by switching from one app to another
Analytics – shows statistics concerning operators' activities: their total number of messages sent, chats concluded, as well as reaction time during a selected period of time. This can give you an insight when your operators are the busiest and assign an extra pair of hands if needed
#3 Skill – Use Simple Language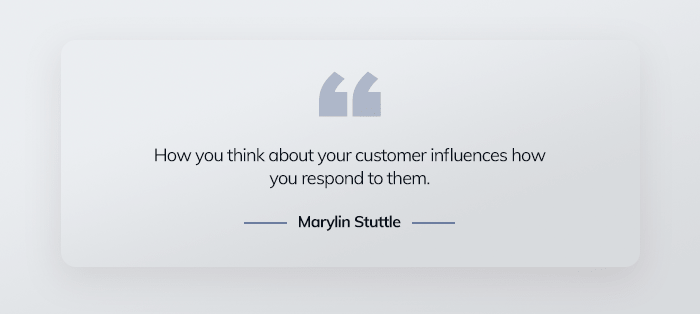 Communication should be a two-way process between the sender and the receiver, and both parties should understand chat messages. Simplify used language and avoid using complicated technical terms. Just because something is obvious to you does not necessarily imply that it is obvious to others.
Keep in mind that your customers may be new to your business – that's why you should put yourself in their shoes and use terminologies that are potentially least likely to be misunderstood.
Another important skill is the use of language – correct grammar and punctuation are critical. If you serve customers who speak the language that is foreign to you, be aware that you may not always have time to look up correct words or spelling.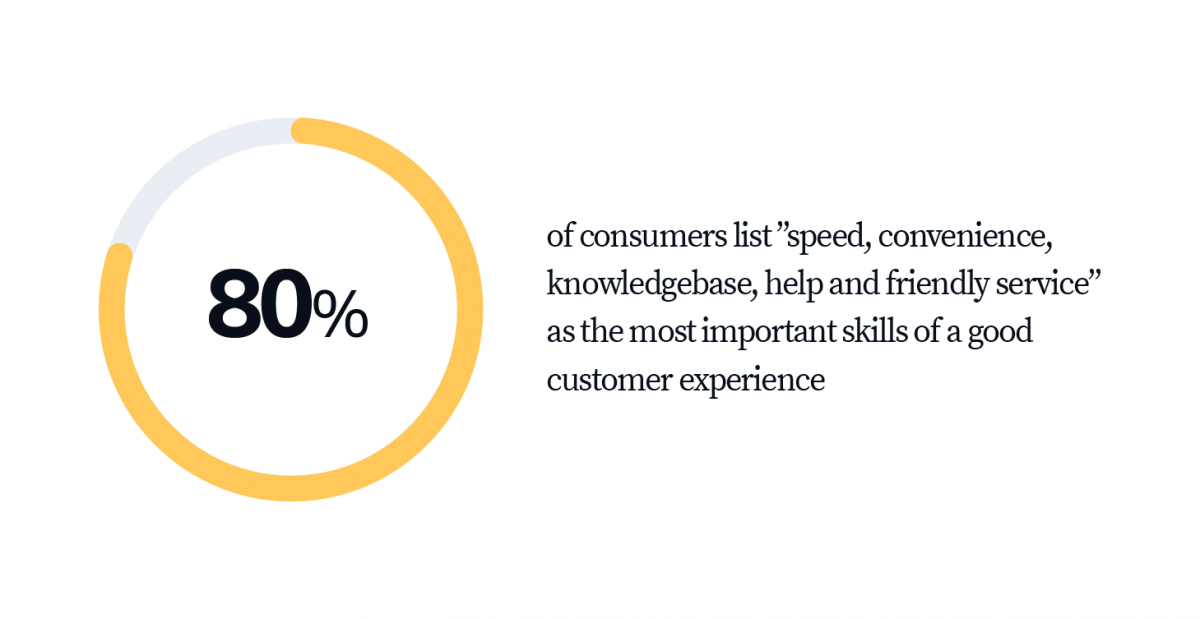 Furthermore, do pay attention to the tone and style you use during the conversation – avoid colloquialisms, slang, or phrases that could be deemed too informal. Be mindful of global customers – not all of them are fluent in English (or any other language you use for communication) so do not use sophisticated vocabulary or complex grammatical structures.
Tidio Live chat features that can help you:
Visitor List – see who and how many visitors are currently browsing your website. This feature, among a few others, shows what is the language of the browser the visitors use
#4 Skill – Use Positive Language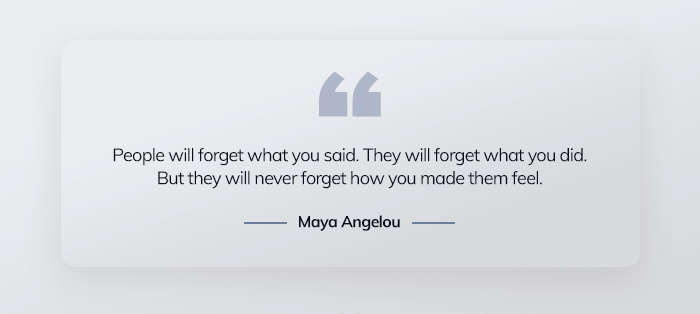 An online chat should always be carried out in a professional manner – each step of the live online customer service process matters. Regardless of whether you managed to solve the problem or not, strive to imprint a positive impression in the customer's memory.
Using positive language will minimize accidental conflicts resulting from misunderstanding the intention.
For instance: If you are unable to fulfill the customer's order at the given moment, offer an immediate solution so that the negative undertone of the message is immediately shifted to the positive one:
👿 – "Sorry, we do not have the sneakers in stock right now and they will not be available for another 3-4 weeks."
👼: "The sneakers you are looking for will be available next month. If you want, I can place an order for you immediately so they are dispatched to you as soon as we receive them."
If you are short on time and about to conclude the chat, do not finish the chat perfunctorily – instead, use Quick Replies to speed things up.
Tidio Live chat features that can help you:
Quick Responses – "Canned" responses can be a real-life-saver in many situations. You can find them particularly useful for sending standard greetings and welcome messages, and when about to conclude the chat
#5 Skill – Know The Live Chat Features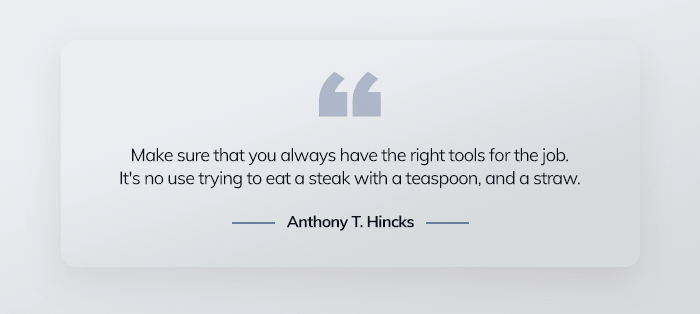 Live chat software was designed with business owners in mind (and Tidio is not an exception here). Apart from the features mentioned in this article, live chat has plenty of amazing hacks and features to help your operators with their job.
The more knowledgeable about the online chat app they are, the smoother their job will become. And on a side note, with Tidio you can do more than just chat (tracking, statistics, automation).
Tidio Live chat features that can help you:
Offline hours – set up live chat appearance, heading text and message sent when all of the operators are offline to make the customers aware that there is no support agent available at the given time
Visitor Ban – block visitors who waste your time
Chat Transcript – export chat to review later (e.g. for quality purposes or problem analysis)
#6 Skill – Build Relationships With Customers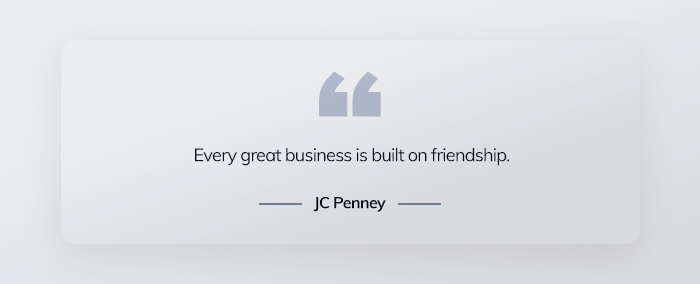 Customers love to feel that they're valuable to your business. Why wouldn't you show them that they are?
Doing these little things like sending season's greetings and anniversary wishes help to maintain a close relationship with clients, and in the process – keep a long-term relationship with them and make them feel important.
Another thing to help you keep a close relationship is personalization – 80% of consumers are more likely to do business with you if you offer personalized experiences – address the customers by their name, offer personalized discounts, or give helpful and personal advice. All of these things work really well.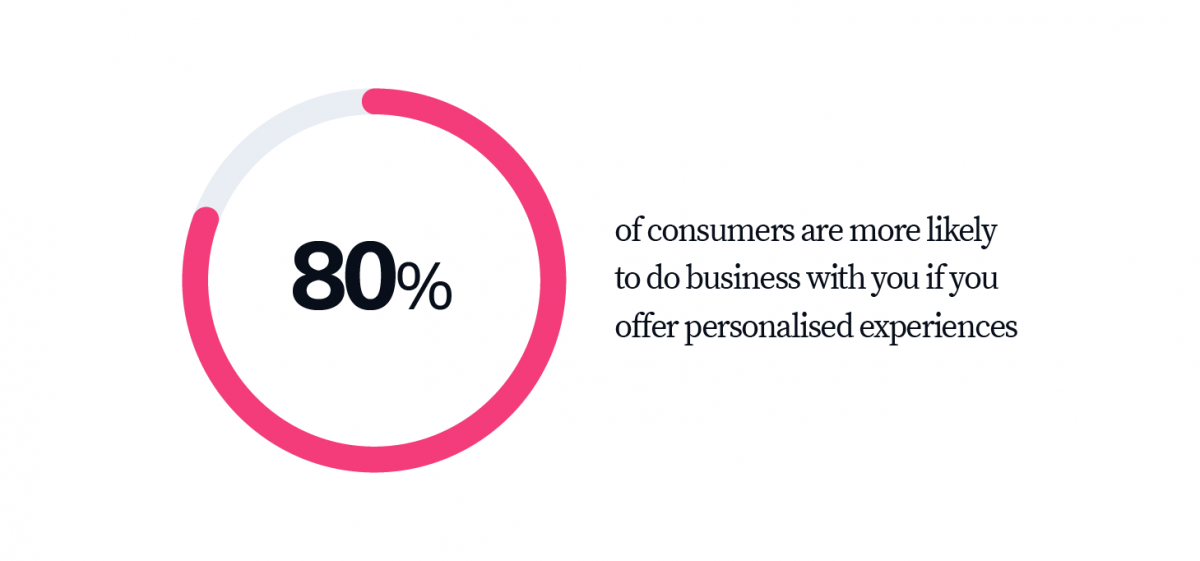 Tidio Live chat features that can help you:
Visitor's Profile Card – consists of visitor's / customer's personal details. Additionally, you can populate it with notes, tags, and custom properties (and more). The more details you collect the more personalized experience you can deliver
Tags – simple labels that can be attached to any visitor/ customer
Custom Properties – special properties you can assign to any visitor/ customer
#7 Skill – Prioritize Customer's Privacy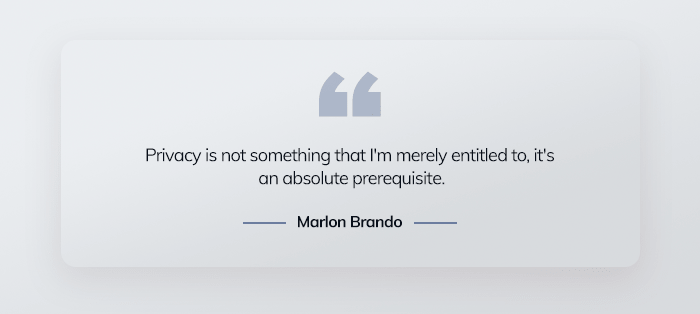 For your customers to have complete trust in your business, ensure to refrain from asking them for sensitive information (like their card details via live chat). Most customers are skeptical about sharing this type of information online.
Moreover, never ask for details that are unnecessary to resolve the customer's case only because you think it could be beneficial to you.
Place a priority on the customers' privacy; make sure that no chat between customers and live chat agent leaks outside of your company. If the customers are reluctant to give you any of their personal details, spend some time to explain your privacy policy and any security-related matters.
Tidio Live chat features that can help you:
Pre-chat Survey – a survey that is run before a visitor sends their first message to you. Among a few pieces of information, you would like your visitors to provide, you can also ask the visitor to agree with your GDPR (General Data Protection Regulation) policy
#8 Skill – Ask For Feedback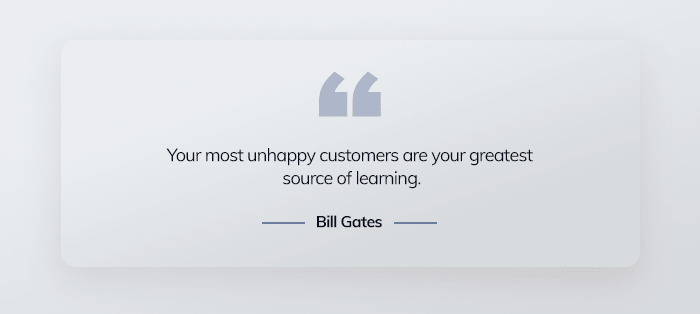 It's essential to ask your customers for feedback on how satisfied they were with your live chat customer service. This helps you to determine your operators' strengths and areas they need to improve.
Feedback also helps to measure the strengths and weaknesses of your business. It's definitely worth having a well-functioning and efficient feedback mechanism.
The best way to gather customers' feedback is to use a post-chat survey – thanks to this feature customers will be able to comfortably say what's on their mind.
Tidio Live chat features that can help you:
Chat Rating – once the chat concludes, you can send a visitor a request to rate the chat. If you have collected an email through the pre-chat survey then you can also consider sending an email through Admin Panel (if an email integration was done)
#9 Skill – Be Open To New Ideas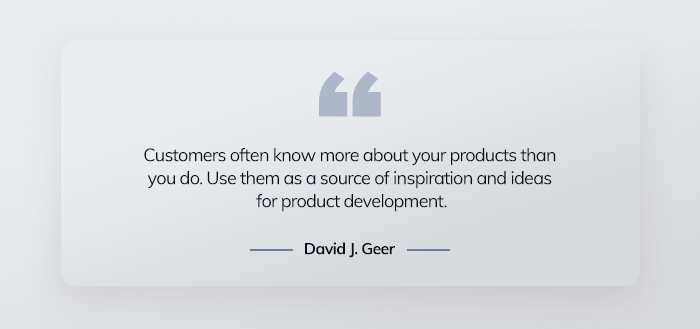 Customers have knowledge that you don't because they're directly affected by your products and customer care. They see things differently and can suggest what needs to be done to improve their satisfaction.
Live chat serves as a great way to introduce customers' ideas. Encourage them to share their knowledge and ideas, and have room to implement them.
Tidio Live chat features that can help you:
Chat Rating – once the chat concludes, you can send a visitor a request to rate the chat. If you have collected an email through the pre-chat survey then you can also consider sending an email through Admin Panel (if an email integration was done) and invite the customer to write a review or provide some suggestions
#10 Skill – Become A Subject Matter Expert
Many customer service skills are universal and mastering them is crucial to deliver good customer service (be it via live chat, phone, or any other medium). But equally important is to know the product you help your customers with.
Great customer service entails in-depth knowledge about the product or service but it does not imply that the live chat customer service agent is expected to know the product well enough to be able to build it. Even if the product or service is subject to frequent updates and changes, the operators' overall core features expertise and experience will enable them to troubleshoot more effectively.
Tidio Live chat features that can help you:
Quick Replies – you can set up any sort of response, not only a welcome message. An operator who is familiar with the product and common questions associated with it can prepare links to external resources for customers to read more about the issue or feature they are interested in
Good Customer Service Skills – Final Words
Businesses that prioritize good customer service enjoy higher profitability, sales, and customer retention compared to those ones that spend their resources on advertising. Live chat customer service is important (just like any other type of customer service) – the live chat operators should be expected to treat the customers the way they would treat them in any other setting.
Live chat, unlike other tools, gives support agents unique features that can help them to manage their workload better and faster. On top of that, this sort of support can be automated with chatbots to make the work even more efficient.
Turn your website visitors into delighted customers.
Set up the Tidio live chat app in 5 minutes and watch your sales grow.
Learn About Live Chat