Customer service is a means of making sure customers get the maximum satisfaction when interacting with your business. In terms of good customer service, live chat is a tool that makes the difference. It provides a swift interaction with a real human, that customer can conveniently start in a few seconds.
Before we show you how to provide great customer service with live chat, let's see why you should care at all.
Benefits Of Good Customer Service
Running an online business is supposed to bring you income, period. To achieve that goal, you should be focused on many areas at the same time: marketing, sales, customers acquisition; but what about taking care of your present customers?
You may think that these customers are already paying, so your main focus should be to gain new clients, right? Wrong.
But why should you care about making your existing customers love you?
Good Customer Service Boosts Your Sales
How important is good customer service when it comes to increasing sales? That's the question that customers should answer. And their answer is following – 73% of  them point out that customer experience is an important factor in their purchasing decisions.

Great customer service helps a company to grow their sales, because the more satisfaction customers get from any interaction, the more they are motivated to do business with you. This means that good customer service leads to more customers' satisfaction which turns leads into sales.
Better Customer Retention
Good customer service also helps business to retain its returning customers – because why would customers leave your company when they already get all that's best?
Remember that poor customer service brings the opposite of customer retention – almost ⅓ of customers would walk away from their favourite brand after just ONE bad experience, and almost half of them would walk away after several bad experiences.
You Get A Competitive Advantage
Efficient customer service also gives your company a significant range of advantages over your competitors including: better customer satisfaction, increased sales to better customer recurrence, and more referrals.
Unlike other companies that expend more money on an advertisement, with efficient customer service, previous customers would be the ones advertising your company by sharing their experience and giving referrals to new clients.
Better Employee Motivation
Positive feedbacks, evident customers satisfaction, and improved sales; all of these lead to more effective and happier employees. And so on – greater employees' motivation improves the quality and efficiency of their work, leading to more happier customers.
10 Ways To Provide Good Customer Service With Live Chat
If you're new to live chat software, check out our article on "what is live chat".
If you're ready to go, check the list below for several ways of providing excellent customer service with live chat.
#1 Keep Response Times Low
High response time means high abandonment rate. Customers demand an immediate response, and if they don't get it, they may just turn their back on your business, and move on to your competitor.
Make sure that you keep your response times as low as possible – train your live chat agents to have several conversations at the same time, make use of quick messages, and keep the conversations short, but helpful.
#2 Use Simple Language
Communication should be a two-way process, and both the receiver and sender should understand sent messages. Simplify used language, and avoid using complicated technical terms.
Remember that your customers may be new to your business – that's why you should put yourself in their shoes, and use terminologies that can be understood by "fresh" users.
#3 Use Quick Responses
Quick messages are pre-written messages that you can use to address customer in a specific situation.
Using these "canned" responses helps to solve issues quicker and avoid typing lengthy instructions. Thanks to that – your customer gets the answer faster, and you save a lot of time by not answering the same repetitive questions.
Remember not to overuse this feature – using too many quick responses can turn the conversation cold. It's best to leverage between pre-prepared answers, and warm, helpful, and personalized advice.
#4 Multitask A Few Conversations At The Same Time
Live chat is not like a phone conversation – you can have as many conversations as you want at the same time. An efficient live chat agent can handle 4-6 customers at the same time, without a loss in the quality.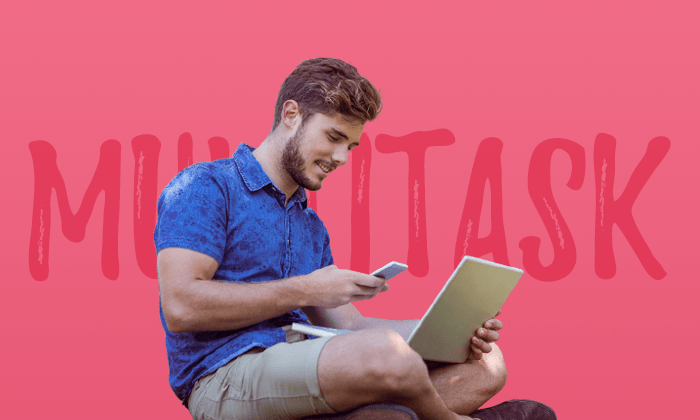 Learn to speak to a few customers at the same time, but be careful not to overdo it – having too many will cause long response times. And if you've got a feeling that an issue could take more time to address (sometimes it happens), there's nothing wrong in informing a customer that their query can take a while.
#5 Keep A Close Relationship With Customers
Customers love to feel that they're valuable to your business.  Why wouldn't you show them that they are?
Doing these little things like sending season greetings and anniversary wishes helps to maintain a close relationship with clients, and in the process – keep a long-term relationship with them and make them feel important.
Another thing to help you keep a close relationship is personalization – 80% of consumers are more likely to do business with you if you offer personalized experiences. Use techniques like using customer's name, offering personalized discounts, or offering helpful and personal advice – all of these things work great.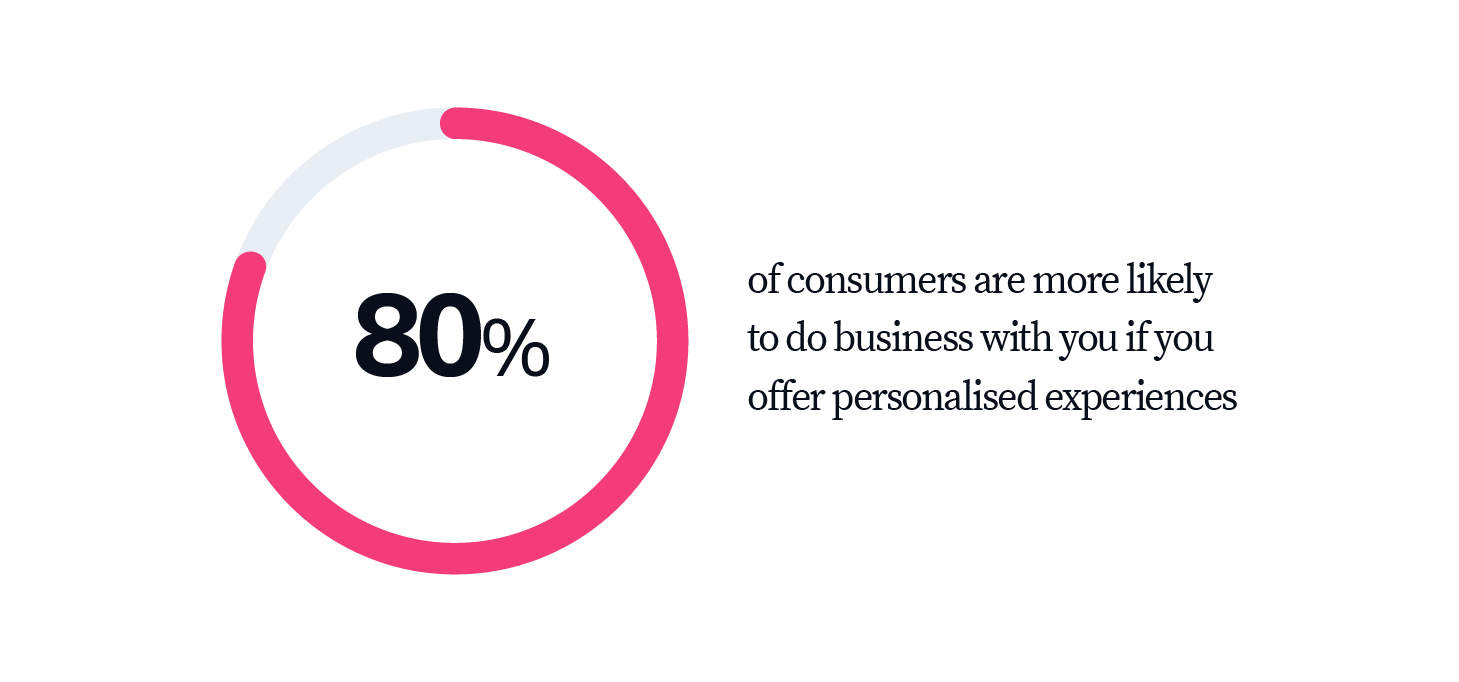 #6 Prioritize Customer's Privacy
For your customers to have complete trust in your business, ensure to refrain from asking them personal information like their card details via live chat.
Most of the customers are skeptical about sharing this type of information online. Place a priority on the customers' privacy; make sure that no chat between customers and live chat agent leaks outside of your company.
#7 Train Your Live Chat Agents
The more skilled your live chat agents are, the more perfect their customer service would be. In practice, this means: lower response times, more accurate issue resolution, more serviced customers, and their higher satisfaction.
And all the above lead to nothing else than higher conversion and sales.
Make sure that your customer service is properly trained: they know the product, resolutions to most common issues, and have got an overall knowledge on customer service.
#8 Ask For Feedback
It's essential to ask your customers for feedback on how satisfied they were with your live chat agents customer service. This helps you to determine their strengths and areas your employees need to improve.
Feedback also helps the business to measure its strengths and weaknesses; the areas to upgrade, the ones to maintain and those that need total reformation. It's definitely worth having a well-functioning and efficient feedback mechanism.
The best way to gather customers' feedback is to use post-chat survey – thanks to this feature, customers will be able to comfortably say what's on their mind.
#9 Be Open To New Ideas
Clients possess knowledge that you don't have, because they're directly affected with your products and customer service. They understand things that need to be done to improve their satisfaction, and in the process – provide good customer service.

Live chat serves as a great way to introduce customers' ideas. Encourage them to share their knowledge, and always have a room for new ideas from your clients.
#10 Motivate your live chat agents  
Never forget that your employees are just as important as your customers. Keeping your workers motivated ensures that they'll provide excellent quality customer service.
To keep your agents motivated, you could apply a form of competition like rewarding the best live chat agent (based on the weekly number of attended customers or greatest number of positive customers' feedbacks for that week).
Healthy competition helps to bring out the best out of your employees.
Conclusions
Statistics have shown that over the years various businesses prioritising good customer service have enjoyed high profitability, sales, and customer retention compared to those that spend more of their resources on advertising.
One of the tools helping to provide good customer experience is live chat – it's efficient, convenient, and satisfying for its users. It helps your business grow in every area but especially in customer service.
Let's grow your business together!