Heard any good "lead generation hacks" lately?
You know, "the one" formula that supposedly generates a bunch of leads in hours?
They're almost everywhere these days, but the majority don't work at all. A better idea is to try a proven method to get leads that works for every business, every time.
You just happen to find a list of these methods. In this article, you won't find any "game-changing hacks" but tried-and-tested lead generation tactics that worked for us and our customers.
Read about different ways to generate leads online:
Let's start with the basics and look at the definition of lead generation.
What Is Lead Generation?
Online lead generation is the process of grabbing interest and acquiring contact details of potential customers. Leads are people who indicated an interest in your products or services and are likely to convert into customers.
Lead generation is one of the most important stages of getting customers. Within marketing and sales funnels, it occupies the top of the funnel.
MQL vs SQL – Marketing Qualified Leads and Sales Qualified Leads
Leads can be categorized into marketing qualified and sales qualified. Marketing qualified leads (MQL) are potential customers who can be attracted to your product. You want to make a good initial impression on them. Sales qualified leads are usually already aware of your product and ready to convert.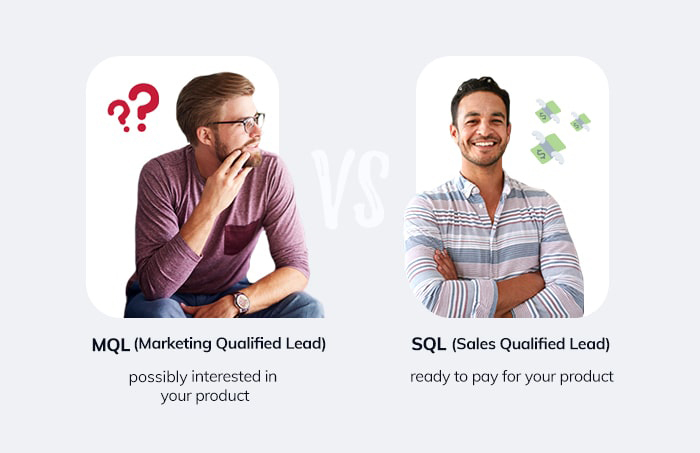 Marketing and sales lead definitions can be confusing even for experienced businessmen. MQLs are people who are or could be interested in your company, but it is still difficult to determine what is their intent and potential level of engagement. SQLs are the most promising MQLs. You can focus on informing SQLs about specific benefits they can enjoy by choosing you over your competitors.
Should I Generate Leads or Buy Leads Online?
You should always try to create your own customer database from scratch. Indeed, some businesses can buy leads but it is very risky. Most of the time it is an approach used by unethical companies and scam-businesses. Sometimes you get random contacts from unreliable sources.
You should also remember that as a legitimate business you shouldn't initiate direct contact with customers without any grounds that they are actually interested in your products. For instance, to meet the requirements of the CAN-SPAM Act, you shouldn't send unsolicited emails. Compliance is a crucial aspect of lead generation.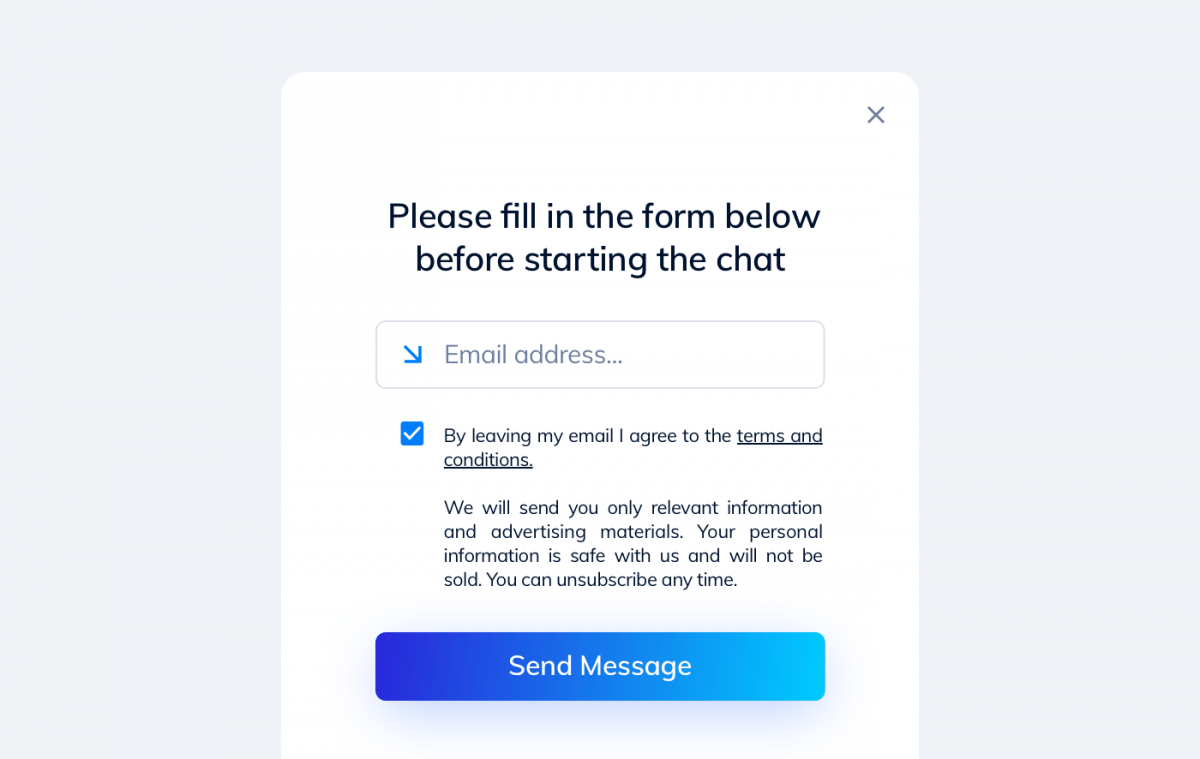 On the other hand, there are many paid tools you can use to find legal B2B contact information, but they are not email lists as such.
What works with business to business communication may not be acceptable in B2C situations. The relationship between a business and a customer is exactly that – a relationship. You cannot buy your way into it. You can spend money to attract attention, but you can't expect to simply buy leads.
Lead Generation Techniques
Here are some of the legitimate techniques you can use for lead generation.
Use Lead Magnets for B2C and B2B Lead Generation
Generate Leads on Facebook
Attract Leads Online with Tutorial Videos & Webinars
B2B Lead Generation on Quora and Reddit
Live chat and chatbots
Target your leads through Linkedin
Content marketing & SEO
Use Lead Magnets for B2C and B2B Lead Generation
Lead magnets are usually attractive resources and gifts that encourage your website visitors to leave their emails. Ebooks, whitepapers, reports and insightful case studies work great as b2b lead magnets. Discounts, contests, and exclusive materials are very effective as b2c lead magnets.
All of the strategies described above can be combined into a unique lead generation magic potion that works for your business.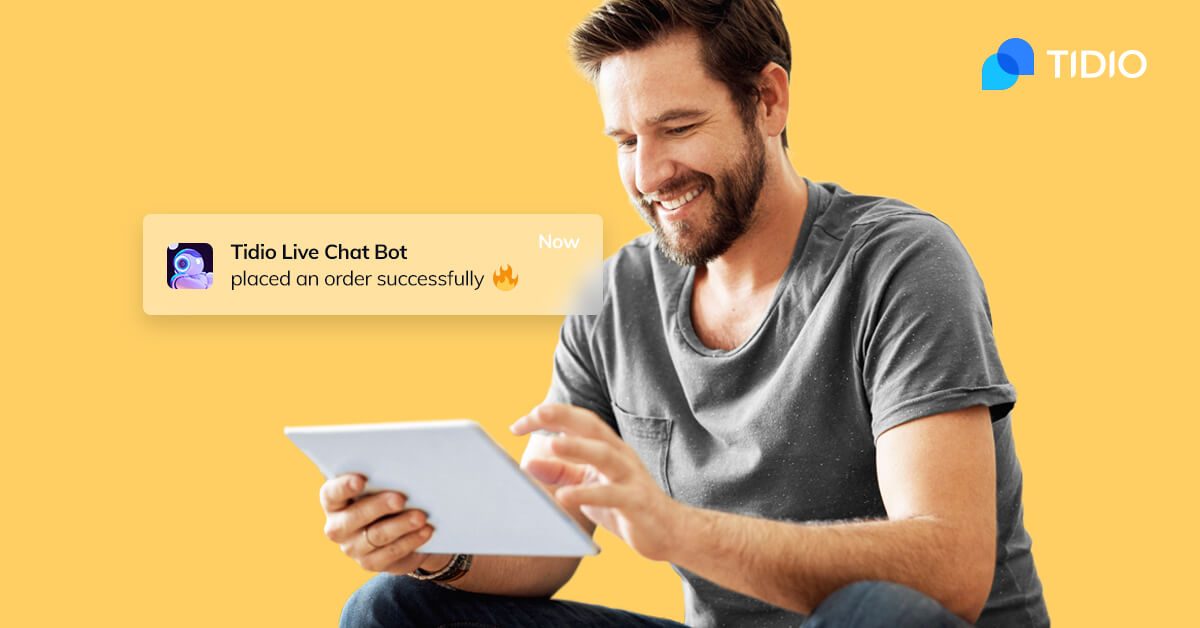 Company: Tidio
Type of business: SaaS – live chat, chatbots, and email marketing software
Lead generation channel: Mixed
Industry: Ecommerce automation, customer support, and marketing tools
How we generate leads:
Tidio uses viral loops, content marketing (you may have noticed that it's happening right now!), subscription chatbots, live chat, YouTube videos, email marketing, and many other techniques. Here is one of our freebies used as a lead magnet.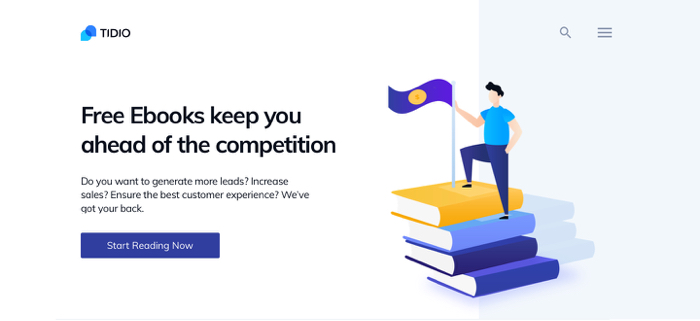 It is a landing page with free ebooks. They are available to visitors who leave their emails. You can download PDF ebooks if you are our newsletter subscriber and a user of our app. There are several books about chatbots, lead generation, and customer service.
Generate Leads on Facebook
Many businesses try to attract new customers through social media and Facebook is still the most popular channel of this kind. Interestingly, many small businesses don't know how to use their business profiles effectively.
Today, everyone has a Facebook account and believes to be a social media expert because their holiday photo got a hundred likes once. Self-proclaimed social media ninjas are a dime a dozen. When they try to generate organic reach and engagements on business profiles it suddenly becomes much more challenging.
Organic reach is great for news sites and other media outlets, local businesses such as restaurants, and celebrities. Most businesses can have a hard time getting their posts cut through the Facebook News Feed noise generated by millions of private and professional profiles. It can be a depressing reality check when the only person who likes your "business" posts is your mom.
What's the solution?
Well, commercial profiles can perform well if they use commercial lead generation methods. Paid posts and Facebook ads, with Facebook's advanced targeting options and learning algorithms that optimize who sees your ads can do the trick.
It can be costly, but after some trial and error, you should be able to create an ad that works. Once you find a combination of copy and design that gets a satisfying price per lead, you're in business.
Now, let's take a look at a real-life example.
Company: Rocket 31
Type of business: Marketing agency
Lead generation channel: Facebook ads
Industry: Dental care marketing niche
How they generate leads:
Rocket 31 tried many types of marketing channels. Cold emails generated a ton of low-quality leads. It was like gold panning in a river without much gold. The process was very laborious. They've decided to change their approach and focus on high-end customers instead.
To reach their quality leads, Rocket 31 used ads targeted at professionals working in lucrative industries. What finally worked for them and became their main lead generation tactic was Facebook ads.
Currently we're running direct response ads in the dental niche and getting a lead cost of around $30-$40. We close about 1 client for every $500 spent on ads.

Adam Colbert
Rocket 31
For some businesses, a cost of $500 per customer may seem prohibitive. However, when your product or service costs several thousand dollars you can create very sophisticated Facebook ads targeted at niche audiences. In this situation, paying more than 30 dollars for a quality lead with 5-10% conversion chance is perfectly OK.
Attract Leads Online with Tutorial Videos & Webinars
For most people, videos are more attractive than text resources. Additionally, videos that are streamed live and enable comments are great for engaging your audience. Being able to communicate with viewers and respond to their questions is invaluable.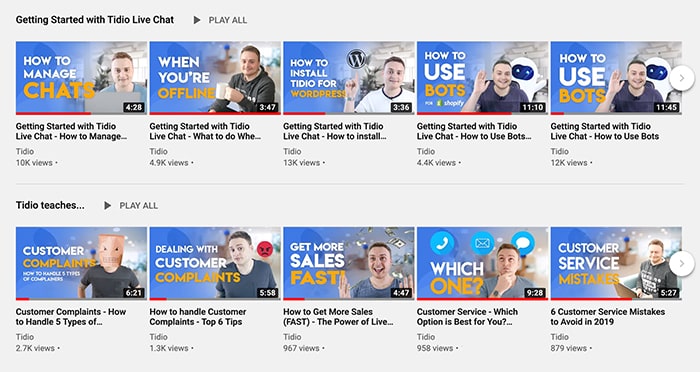 Webinars and video courses are extremely popular and are great as lead generation "baits", so to say. This shouldn't come as a surprise. People are willing to sign up for your newsletter or create an account to watch an online course that interests them. It is one of the best ways to provide instant value to your customers.
Let's go straight to our next lead generation strategy example.
Company: The Critter Depot
Type of business: Online store
Lead generation channel: YouTube
Industry: Pet food (insects and worms for lizards)
How they generate leads:
The Critter Depot sells dubia roaches, superworms, and crickets. For instance, you can buy a starter kit and breed your own dubia roaches. They are very tasty. To your bearded dragon lizard of course.
We ship live roaches and crickets in the mail. And there's a lot of questions that come with this. So we created videos that show what the process is like, and how to create temporary housing for them.

Ryan
Critter Depot
One of the video tutorials – "How To Breed & Raise Crickets" – struck gold with almost 250,000 views on YouTube so far. Watching a box full of moving crickets is both terrifying and hypnotizing. The video had every right to become clickable and semi-viral. Although the top comment says "I don't have a lizard – why am I here?", the video is interesting in itself and it translates into lots of quality traffic and leads as well.
It's worth noting that there are 656 comments in the comment section below the video. The discussion lives on its own – lizard owners and other people interested in insects and worms exchange their experiences related to breeding crickets. This is exactly the type of engagement that generates interest in your products. It is lead generation at its finest.
B2B Lead Generation on Quora and Reddit
Reddit and Quora are the two most popular pages where people ask questions to get answers from experts. There are also many more highly-specialized communities, such as Stack Exchange. Why would people share their hard-earned knowledge and experiences with random people? Obviously, to gain authority and generate leads.
One of the best ways to earn a reputation these days is to be an active member of professional online communities. Experts whose comprehensive answer gets the most upvotes can quickly establish themselves as figures of authority in a given field. Their accounts are usually linked with their websites and they receive lots of private messages as well.
Helping others can be quite lucrative in the long run. It is especially good for freelancers, artists, designers, photographers, and developers.
Let's take a look at yet another example of a lead generation strategy.
Company: Studio 54
Type of business: London-based web development company
Lead generation channel: Quora
Industry: IT/web design
How they generate leads:
Scott visits Reddit and Quora several times a day. He developed a habit of reading and joining new threads that overlap with his interests. He provides his help wherever he can. Scott keeps his posts natural and he does not bluntly promote his website (Studio 54) or services. It is a kind of soft personal branding – a marketing technique that is not perceived as lead generation strategy but as a help. Very smart!
The help I do doesn't go unnoticed, with a lot of the people I help messaging me later on that day or later in the week once they have seen my job title. They ask for professional help and this results in a fair but of business for me.

Scott Krieger,
Creative Director & Web Developer at Studio 54
This tactic is perfect for b2b lead generation. You connect with professionals by joining specific channels and groups working in a given industry.
What's interesting, visiting Quora is already a regular habit for many marketing experts, eCommerce professionals, and business owners. If you are one of them, maybe you should try to turn it into your advantage by becoming more active. It's easier to make your existing habits bring you benefits than to develop new ones.
Keep doing what you do anyway, but remember that every situation can be used to generate leads.
Use Live Chat and Chatbots for Lead Generation
Leaving your contact details is not a normal thing to do. It's a commitment. People who leave their email addresses realize that sooner or later they'll receive marketing emails. Sometimes they don't mind, sometimes they do. That's why they are becoming more and more careful where they type in their email.
Is there a place where leaving your contact details seems perfectly natural?
Yes. It's a live chat window.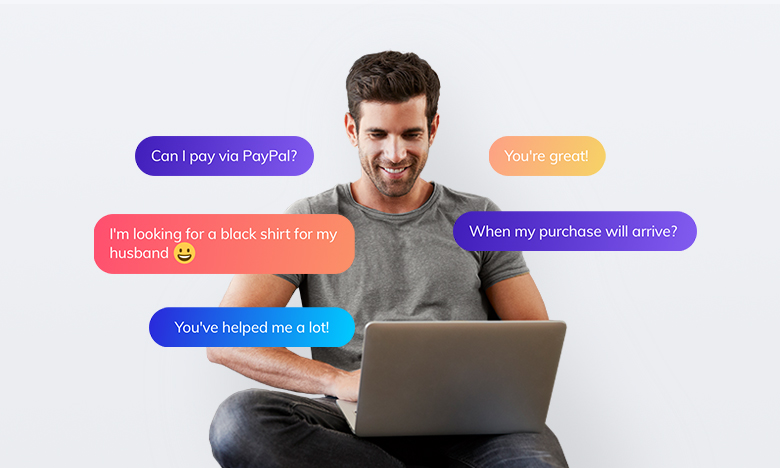 When your website visitors want to ask questions, they may be prompted to leave their email address and accept your terms and conditions. It can be better and more frictionless than a classical opt-in form.
As a live chat operator, you can also be proactive and engage your visitors by sending direct messages. Better yet, you can automate this process with a lead generation chatbot.
Lead generation chatbots take care of two things.
First of all, customers who engage in chatbot conversations can express their interest in your products and services – they do qualify as potential leads.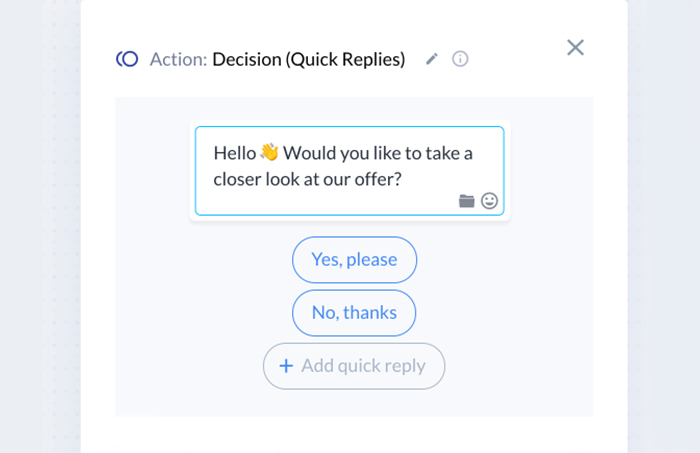 Second, customers are asked to provide contact details and they can become legitimate leads.
Chatbots work very well as lead generation tools.
Here is the next part of the conversation flow of the lead generation chatbot powered by Tidio: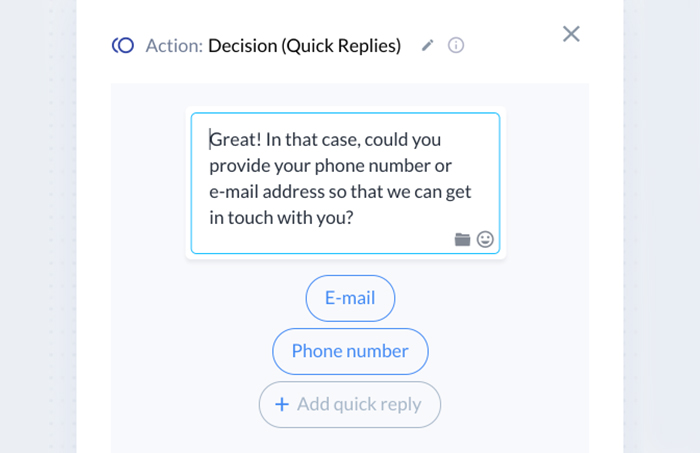 The messages and answers can be easily customized.
Note: If you run your website on WordPress, we've prepared a feature comparison of the best WordPress chat plugin solutions.
Lead Generation Chatbot
There are many chatbot platforms available on the market. Some of them can be paired with Facebook messenger. Here is an example of a chatbot used as a lead generation channel in a restaurant marketing campaign.
Company: Placepull
Type of business: Marketing automation agency
Lead generation channel: Facebook chatbot and paid ads
Industry: Restaurant marketing
How they generate leads:
Placepull came up with a complete lead generation workflow for restaurants. It employs Facebook ads, Messenger chatbot, and email marketing.
The first step is to create and boost a Facebook post through a giveaway contest.
People are asked to leave a comment and use a specific keyword to take part in the contest.
By using a specific keyword, contest participants trigger a chatbot which asks them to leave an email address.
The winners of the contest receive a gift (a coupon) and the rest is added to the mailing list.
The third step is really clever. Facebook users can't leave their emails in the comment section – the emails would be scrapped and the contestants would become victims of random spam. But when they leave a comment and receive a message from a bot, they can leave their addresses through a private channel. Consequently, they'll receive marketing materials only from the restaurant.
From there, we qualified them even MORE, grabbing their phone number, and giving them more information on the contest. Even if you didn't win, you STILL got something special from the restaurant we were promoting. It was a win-win for everyone.

Adam Guild
Placepull
They are able to generate about 1,400 leads in a week using this method. A great example of chatbots in action.
Target Your Leads Through Linkedin
This method is very similar to generating leads with Facebook ads. LinkedIn is a place where professionals meet. As a result, it can be a great place to find b2b leads.
Company: Moriarty's Gem Art
Type of business: Online store
Lead generation channel: LinkedIn ads
Industry: Jewelry
How they generate leads:
One of our users, Jeff Moriarty from Moriarty's Gem Art, had trouble with reaching customers through social media. Paid Facebook ads didn't bring any satisfactory results. It turned out that it's very difficult to sell jewels by using social media paid campaigns. With one exception – LinkedIn turned out to be a great source of b2b leads. Moriarty was able to sell his gemstones and custom jewelry by targeting LinkedIn ads at jewelry retailers.
LinkedIn ads aren't cheap. In the beginning, Moriarty's Gem Art was paying more than $17 per click. After some experiments, they've hit the sweet spot that is more than profitable.
We were able to narrow down the scope of our targeting and get it down to about $7 per click. Now this still isn't cheap, but we normally can get a lead for every 10-15 clicks. And one relationship is worth $1,000's of dollars for us.

Jeff Moriarty
Moriarty's Gem Art
It's a great example of b2b lead generation which proves that social media should be approached with patience. A lead generation solution that works fine on Facebook may perform poorly on Instagram, and what doesn't pay off on Facebook may hit the jackpot on LinkedIn.
Content Marketing & SEO for Lead Generation
Content marketing can turn your blog into a lead generation beast. It requires effort, true, but it can be used to draw very specific visitors to your website. Lead generation starts long before the initial contact with your future customers.
Content marketing is a strategy that uses personas – an abstract personification of your ideal client. The most important question you need to ask yourself is – what does my perfect customer like to read. Then you write about it.
If you know your customers, you shouldn't have problems with creating content that they will find useful, engaging, or entertaining. Search Engine Optimization, on the other hand, may be a little bit tricky.
Here are the most important things you should consider:
Is my content original and insightful?
Does it offer value to my readers?
Did I include keywords that match the search intent of my customers?
Is the article likely to get shared and linked by other sources?
A blogpost that meets those criteria will be displayed high in Google search results. You should aim at ranking within the top 10 results for a specific query. The best results usually answer common questions, for example, "how to generate leads online."
Once you get the traffic, there are many ways you can turn your blog visitors into leads. Opt-in forms are among the most popular solutions.
Here is an example of content marketing used to generate leads.
Company: Chanty
Type of business: SaaS
Lead generation channel: Content marketing
Industry: Software development
How they generate leads:
Chanty is a Slack alternative. Initially, their road to perfect lead generation strategy was quite bumpy.
We failed miserably because we didn't know our target audience that well and we ended up burning through our marketing budget within days.

Olga Mykhoparkina
CMO at Chanty
After Chanty became acquainted with the true profile of their user base, they started to write texts that are informative and valuable to their potential customers. Content marketing can be classified as a form of helpvertising – soft marketing disguised as help (not unlike our previous strategy to generate leads through Quora and Reddit).

The content and backlinks combined turned our website into a lead generation powerhouse, so that nowadays, 70% of our customers come from Google and SEO.

Olga Mykhoparkina,
CMO at Chanty
This approach is particularly useful and effective when employed by SaaS companies. Mass marketing doesn't perform well here – apps are created to solve very specific problems, so you need to segment your audience and find your niche. With a smart content strategy, you can attract visitors who are interested in your product or service the very moment they enter your website from Google.
Key Takeaways for Lead Generation for Any Business
The most important things you should consider in your strategy for generating leads:
Try to determine the profile of your potential customer
Develop useful and SEO-friendly content that offers value to your readers and viewers
Use opt-in forms on your website and offer freebies
Collect leads through social media with paid ads and organic posts
Become an active member of internet communities such as Quora
Automate your lead generation workflow with chatbots
You can address several of these points by using Tidio – a complete customer communication and marketing tool. It is not only a better way to connect with your customers. It's a lead generation, CRM and email marketing platform for small and medium businesses.