Chatbots
How to Make a Chatbot in 10 Minutes – a Simple 3 Step Guide
Chatbot building tutorial in 3 easy steps. No coding or any special technical knowledge is required.
You've already heard of chatbots, but you're not sure how to set them up? This guide will get you through. Chatbots may seem a little intimidating at the beginning (we're aware of that), but they're not difficult at all.
We'll show you how to make a chatbot without coding.
Make Chatbot Now
Thanks to this guide, you'll be able to interact with your customers at any time you wish, making the best out of your conversion and sales.
Fasten your seatbelt!
Why Should You Try Chatbots in Your Online Business?
If you still somehow don't know what a chatbot is, check this chatbot 101 guide.
Let's start with a few chatbot trends that emerge that are worth knowing:
Chatbots can improve the conversion rate by up to 25%,
Chatbots became 6 times more popular in the last 3 years,
Customers don't mind buying from chatbots,
80% of businesses want to use chatbots by 2020,
34% of clients are willing to spend more money if they'd be engaged with fast customer service capabilities like chatbots.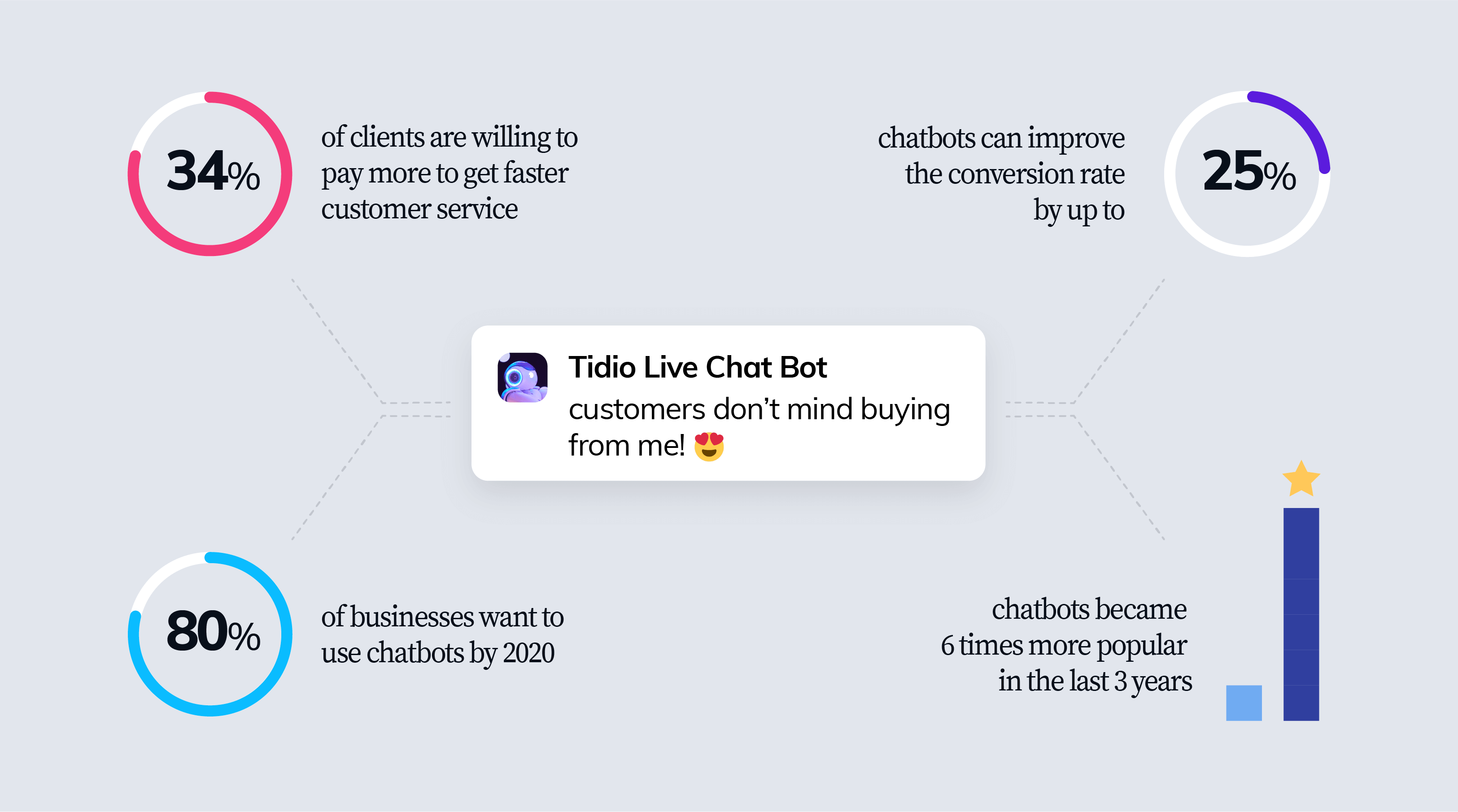 Interest in the chatbots grows – both for businesses and customers. Companies are becoming more aware of the benefits offered by this technology and clients are getting used to interacting with an AI.
And these trends are very likely to go on.
What can you gain with using chatbots on your website?
Here are the answers:
Chatbots boost your conversion and sales: plain and simple – with chatbots, you engage your visitors right when they need to be engaged,
Chatbots are scalable: what does it mean? Chatbot has no limit for actions it can take at one time with various customers, in opposition to a flesh and bone living employee,
They engage 100% of your website's visitors: chatbots can engage your visitors at various situations and scenarios, e.g. when they try to leave your website to give them a push towards conversion (tip: it works for both e-commerce and lead generation businesses),
They make you available 24/7 – customer service, sales, lead generation – you name it. Chatbots don't sleep or get tired – once set, they do what you wish,
You save a lot of time: chatbots can take a lot of work off your back, e.g. by answering the most common customer queries or by having a pre-sales conversation, and then guiding a qualified lead right to your sales team.
Chatbots are easy to set up: you can do it by yourself, no coding skills required.
Since chatbots offer a lot of value and they're very likely to get more popular, it's worth the time to test them out with your business.
Let's implement chatbots in your website in a few minutes.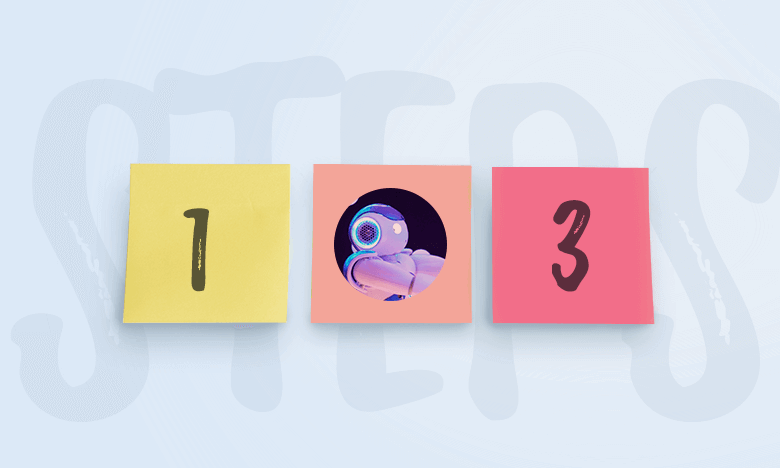 How to Make a Chatbot in 3 Steps
It's easier than you think.
To start with chatbots, take the 3 following steps:
Step 1. Set up Your Chatbot Goals
The first thing to do is ask yourself a question:
What would you like to use chatbots for?
Here are some of the most common chatbot use cases:
Greeting your visitors to engage them into a conversation or certain actions like guiding them to specific products
Reacting to specific customer behaviour
Providing customer service by answering the most common questions, delivery status, shipping rates information, and so on
Knowing why you want to use chatbots should be the basis of your strategy.
Without knowing "why", it's going to be difficult to set a proper course of action, making your steps less effective than they could be. I'll show you an example of such planning.
Let's make some assumptions for this example chatbot use case:
You run an e-commerce store with shoes,
You've noticed that customers are often abandoning the store without buying,
In this case, your chatbot goal would be to reduce URL abandonment.
Now, let's take a look at a chatbot that can help you with that.
Step 2. Turn the Chatbot on with a Template
Chatbot platforms offer creation of chatbots in two ways: using pre-defined chatbot scenarios or creating chatbots from scratch.
In this guide, we'll cover the fastest way to do so – using pre-defined scenarios with Tidio Chatbots as an example.
Tidio Chatbot allows using a ready-to-go chatbot scenario to handle our situation – an abandoned URL chatbot.
It works like this -whenever the website's user moves his mouse outside the browser's screen (or taps his finger outside the website for mobile), a chatbot will engage him: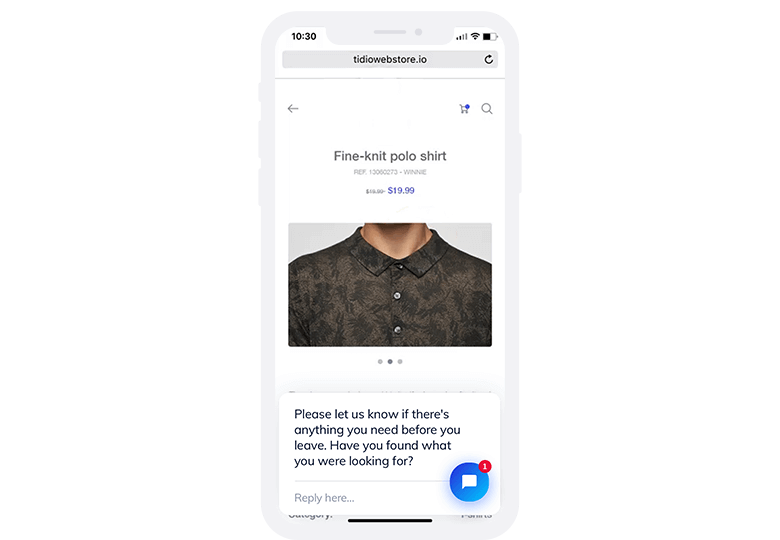 Thanks to this chatbot, you'll be able to engage a visitor that would leave otherwise, to push him towards conversion, or at least – giving you some feedback.
How to Make a Chatbot Using This Pre-Defined Template?
Here's a short To-Do list:
Go to your chatbot panel (if you don't have a Tidio account, you can set it up here – don't worry, it's free!),
In your panel, scroll down the screen and click on "Visitor leaves page" tab: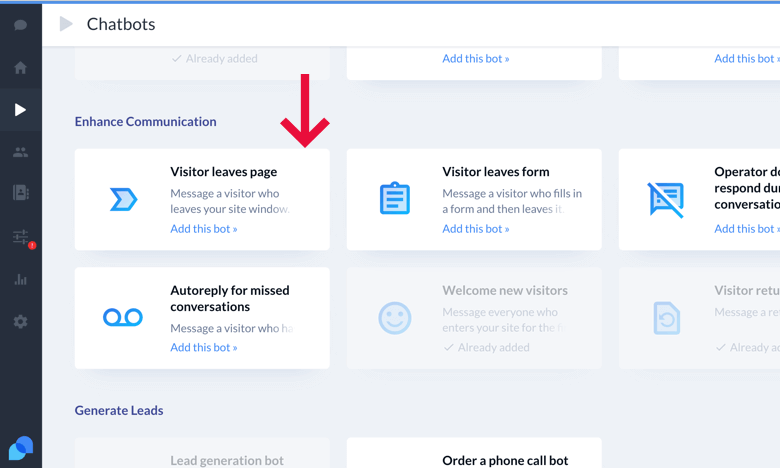 3. Next, type in the message you'd like to send to a leaving visitor. In this case, we'll try convincing our customer to try one of the discount coupons. After typing in the message (you can edit it later in case you'll need it), click "Save":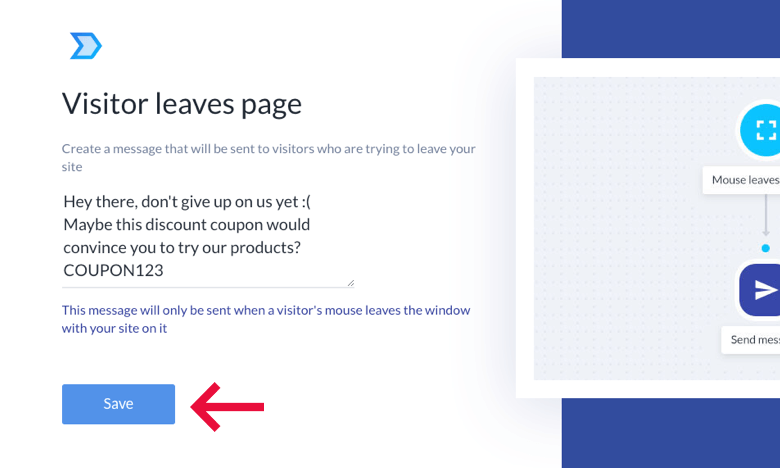 4. From this area, you can either test your chatbot with "Test it out button" (you'll see how the chatbot will work in the real time) or save it on your website. Let's do that by clicking the "Save" button, and then "save and activate on your website":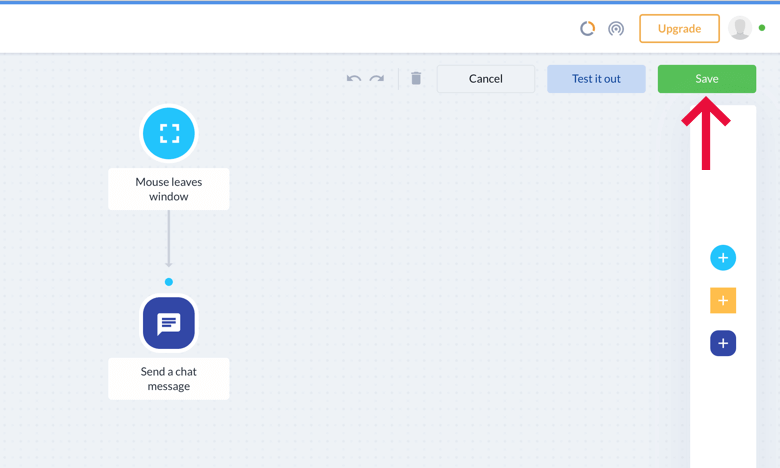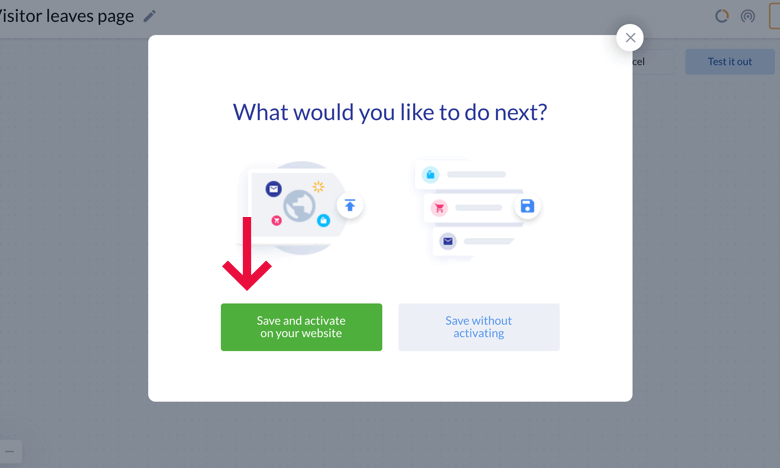 And that's it! It wasn't that hard, was it?

From now on, every visitor that tries to leave will be engaged with a chatbot you've just set up!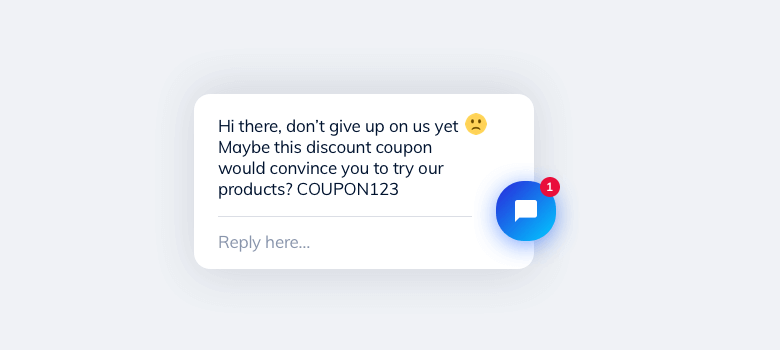 OPTIONALLY

You can add more actions to this chatbot scenario (e.g. asking a visitor a few questions or giving him a possibility to talk to a live chat operator). Check out our free Tidio Chatbots Cheat Sheet get to know all the possibilities!

Tidio Chatbots Cheat Sheet
Now it's time to track some results!
Step 3. Track Your Results
Tracking your results is important because you need to know if your chatbots are doing what they're supposed to.
When using chatbots, there are a few metrics you should consider tracking:
Conversion rate from chatbot actions (in our case – from sent discount coupons),
The overall number of conversations you've had thanks to the chatbot,
Chat ratings,
Customer's feedback.
Keep these metrics in mind to make sure you're on the right track.
How to Make a Chatbot? It's Not Difficult at All!
Using chatbots is a great way to boost the conversion rate of any online business.
Although they may look intimidating and complicated, chatbots can be created with a really simple tool that all business owners can use by themselves – with no coding skills required.
We'd be thrilled to welcome you to our chatbot family!

Try Chatbots For Free