Route every conversation to the right agent with Departments
Speed up your team's response time. Route customer conversations to free operators so you can solve more queries.
They are talking about us!
Let operators focus on what they do best. Make work easier, and customers happy
Help customers faster
Allow visitors to pick a conversation topic or a department they want to contact using pre-chat surveys.
Reduce response time and quickly resolve issues with efficient support resource distribution.
Try Tidio Departments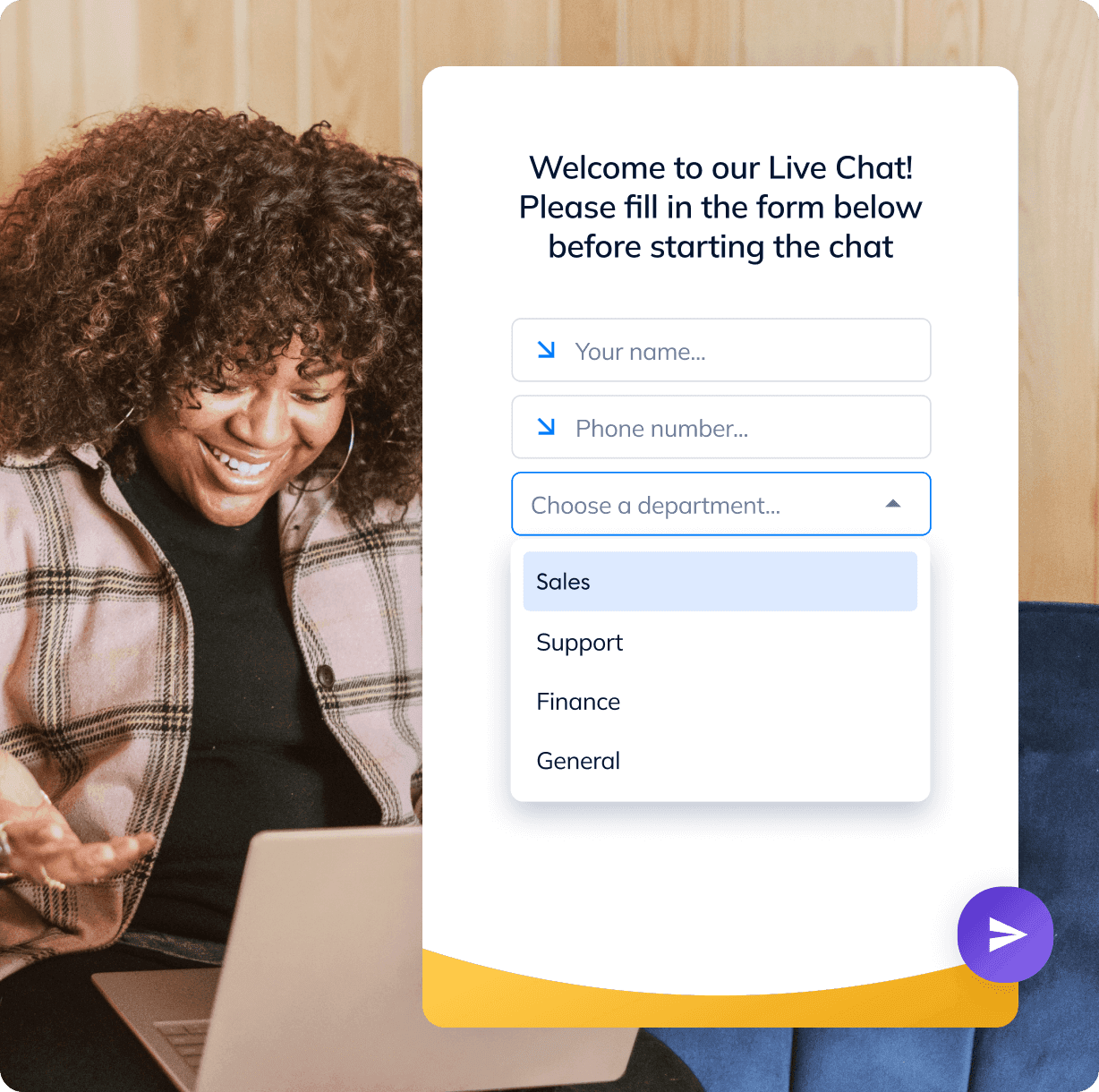 Work even smarter
No more manually reassigning chats and escalating the situation because of a delayed response.
Automatically route messages to the correct department so your operators won't be flooded with questions that are outside their expertise.
Try Tidio Departments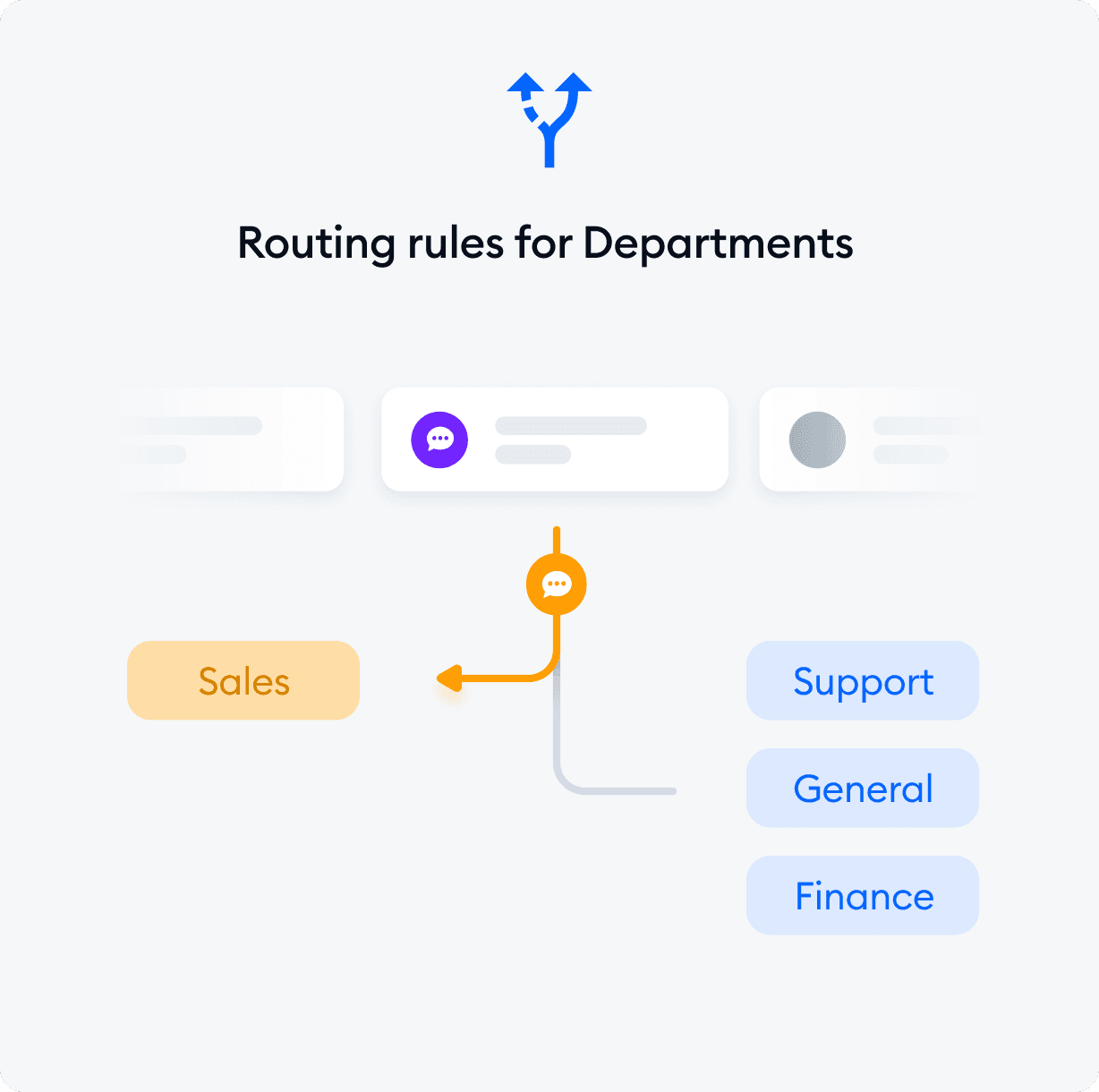 Show your expertise
Match customers' questions with your operators' skills and serve them tasks they can solve effectively.
Reduce the number of notifications they receive and let them focus only on relevant chats without unnecessary distractions.
Try Tidio Departments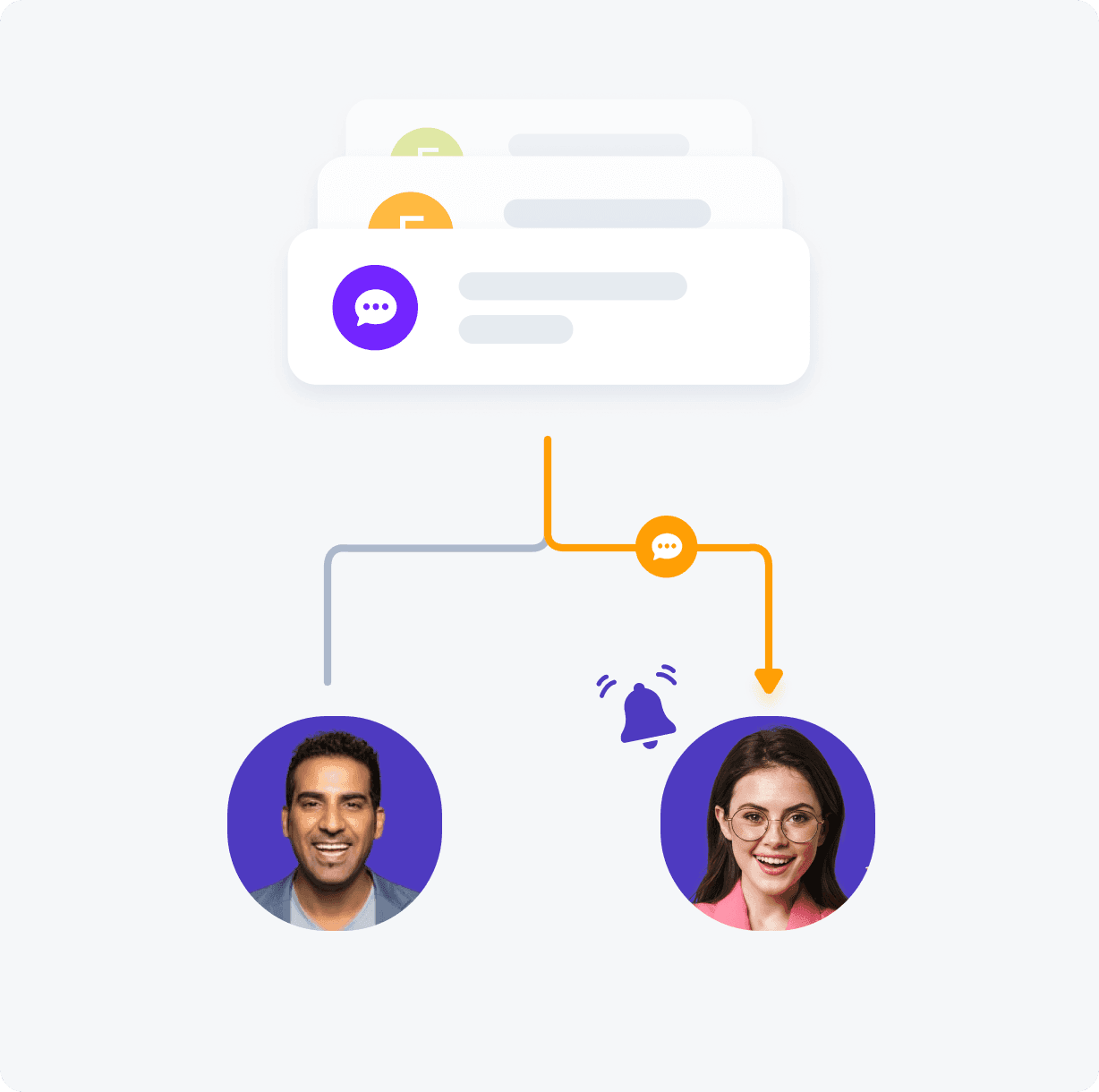 See why improving your customer support efficiency matters
73%
73% of customers say that the best thing companies can do to provide good customer service is to value their time.
100x more
Businesses that respond to leads in five minutes or less are 100x more likely to convert opportunities.
86%
86% of buyers will pay more for a better customer experience, which is overtaking price and product as the key brand differentiator.
Sources: Forrester, Walker, SuperOffice, Harvard Business Review
Don't take our word for it, check how Tidio helps users grow their business
Get more leads
GET THIS PROGRAM - it has already boosted my sales leads by 34% in a matter of hours. Don't waste your time, searching - Tidio does it all. I am very pleased how they helped get me started too.
Review on G2
Increase conversion rate
My conversion rate went from 1.4 to 4.8! This is amazing and makes me a lot of money automatically!
Review on Shopify
Generate more sales
Tidio helped me make over 60k in sales in just a few months. Customer retention rate is a lot higher and a benefit is the sales!
Review on G2
Increase satisfaction rate
Since having Tidio integrated into our website we have seen sales nearly double and positive reviews triple.
Review on G2
Explore Tidio Departments with your team
Free plan available. No credit card required.
FAQ
Tidio's Departments: Frequently asked questions
What are Tidio Departments?
Departments are one of Tidio's premium features. It allows you to group your operators into separate teams dedicated to handling different inquiries, e.g., questions about shipping, returns, or technical issues. Your customers can decide which department they want to contact, and incoming chats will only alert operators assigned to it.
Are Tidio Departments free?
Departments are one of the premium features of Tidio and, as such, are available in our paid plans only. You can always upgrade your plan if you need more complex features for your business.
How many departments can I create?
There is no limit to how many departments you can have. So, you can create as many as you need for your business to operate efficiently.
How many people can I add to my departments?
You can add as many operators as you need to each department. What's more, every operator can be added to multiple departments at the same time.
How do I create departments in Tidio?
To start using departments, go to Settings > General > Team > Departments section. Click "Add new department", set the department's name, and assign operators who will operate in it. Then, click "Save", and you're all set! If you need more information about Departments, go to our Help Center.
Solve more tickets, faster than ever
Route conversations to the best-suited operators. Focus on what's relevant to solve more tickets. Create your Tidio account today