Customer service is about more than one's individual skill set or how those skills impact the quality of communication with customers.
While helping your agents increase their ability to provide better service to your customers is essential, so is looking at the bigger picture of providing support to your customers overall.
Customer service is one of the most important (if not the most important) departments in the whole corporate structure that guards and ensures company's well-being through processes like lead conversion, customer retention, brand loyalty, and customer satisfaction.

What does customer service mean to you
The benefits of providing high-quality customer service can't be overstated. 2020 is not the year to try to skimp by on product alone – no matter how good it is. Your competitors are most certainly working to develop the best customer experience they can, and that includes top-notch customer service.
Customer service is about more than one individual's skill set or how they crank out replies to customers. While helping your agents develop their own skills to serve clients better is essential, so is looking at the bigger picture of providing support to your customers overall.
Turn your website visitors into delighted customers.
Set up the Tidio live chat app in 5 minutes and watch your sales grow.
Learn About Live Chat
It's critical: one-third of American consumers will consider switching companies after one poor interaction with your team. Bad customer service is a serious issue.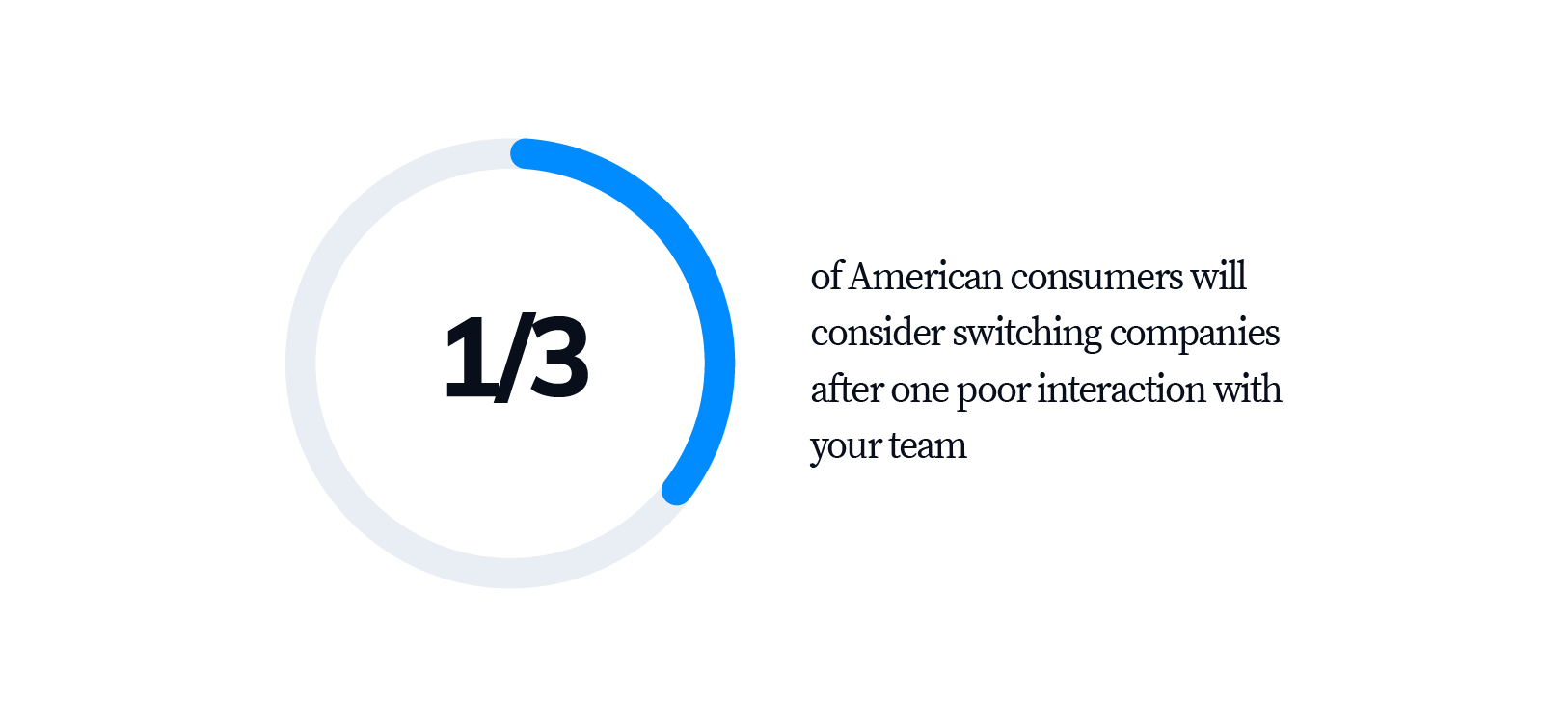 Convinced? Keep reading for nine best practices to make your customer service stand out among the rest this year.
Document, Communicate, Share
Share more, not less. If you ever find yourself wondering if you should document something or share the details on a recent event, err on the side of sharing just in case it'll help your team in the future.
Keep the whole team informed and aim for oversharing updates, rather than risking letting something fall through the cracks. The longer you work with your teammates and establish your processes, the more clear it'll be when to make notes.
Check out your ticketing tool for the best way to document account details and support interaction notes for the whole team to see. One major perk of using an omnichannel solution is being able to store all the details you need in one spot for review and use across the board. The other asset is the amount of data. If the company uses several different types of customer service, the information influx is enormous. Once you document and share them with others, you will be able to evaluate customer satisfaction and introduce necessary changes.
Collaborate with Teammates
Working as a customer support agent isn't about knowing every answer. With a complex product, it's not possible.
The people you work with are a great resource when you're stuck on a tricky issue or if the support documentation is lacking. Reach out to your team members when needed—and help them in kind too—then document the details, so the next person has an easier go of it next time.
If you want to deliver outstanding customer service, prepare yourself for all eventualities. With supporting data being at hand, it's possible.
Create a Unified Voice
Publishers and marketers create style guides to define their voice, style, word usage, and more. Your support team can do the same.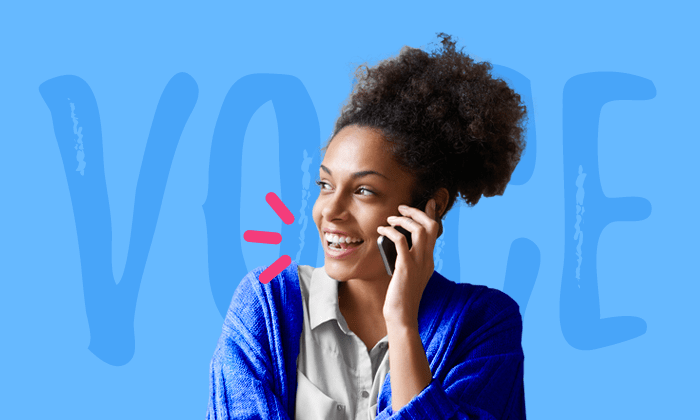 Develop a voice and tone guide for your agents and get your whole team on board. It's not about all sounding the same or making people memorize how to talk like someone else.
Instead, make it a guideline for quick reference as needed or use it to train a new agent anytime. Look to include methods for dealing with trickier conversations, how to say no to a customer, dealing with rude or angry users, and beyond. It's a crucial practice in customer service since more phone conversations are recorded, at times even videoed. You need to protect your company's reputation and avoid poor service.
Sound Human
As you develop that unified voice, consider establishing a friendly, conversational style. People respond well to it and it'll help combat any worries that they're talking to a robot who's reading a script and isn't actually empowered to help them.
According to Forrester Analyst Kate Leggett, as customer service operations become more automated, with customers using self-service options more and more, "there are fewer opportunities for engagement with agents who can lend a human touch" and making sure to do that well when the opportunity arises is essential.
Andrew Spittle, head of Support at Automattic, points out
In support you are the human connection to a company and its product. For many customers the support team is the company.
Make sure you're providing your customers with a human connection they can trust and happy to turn to in their time of need. They expect a service to be delivered in a pleasant way, one that contributes to an excellent experience. After all, it's a satisfied client that counts the most.
Create a Knowledge Base
Anyone who's worked in customer service knows some questions are asked over and over. To avoid having to answer those questions like-new each time, build out your knowledge base to answer the most common questions for customers right away.
Your support documentation can be made available to customers for searching and also referenced by your agents for quicker explanations, instead of having to write out every step of a process each time.
Once you've got the knowledge base in place, make sure you make a plan for keeping it current too. The only thing more annoying than not finding the answer you need is being given the wrong answer by the people who should know the right one.
One mistake of the support team may discourage customers from further interaction with your business. Lousy customer service, once experienced, isn't easily forgotten.
Automate with a Chatbot
Instead of using valuable customer service agent's time to perform repetitive, simple tasks: automate them!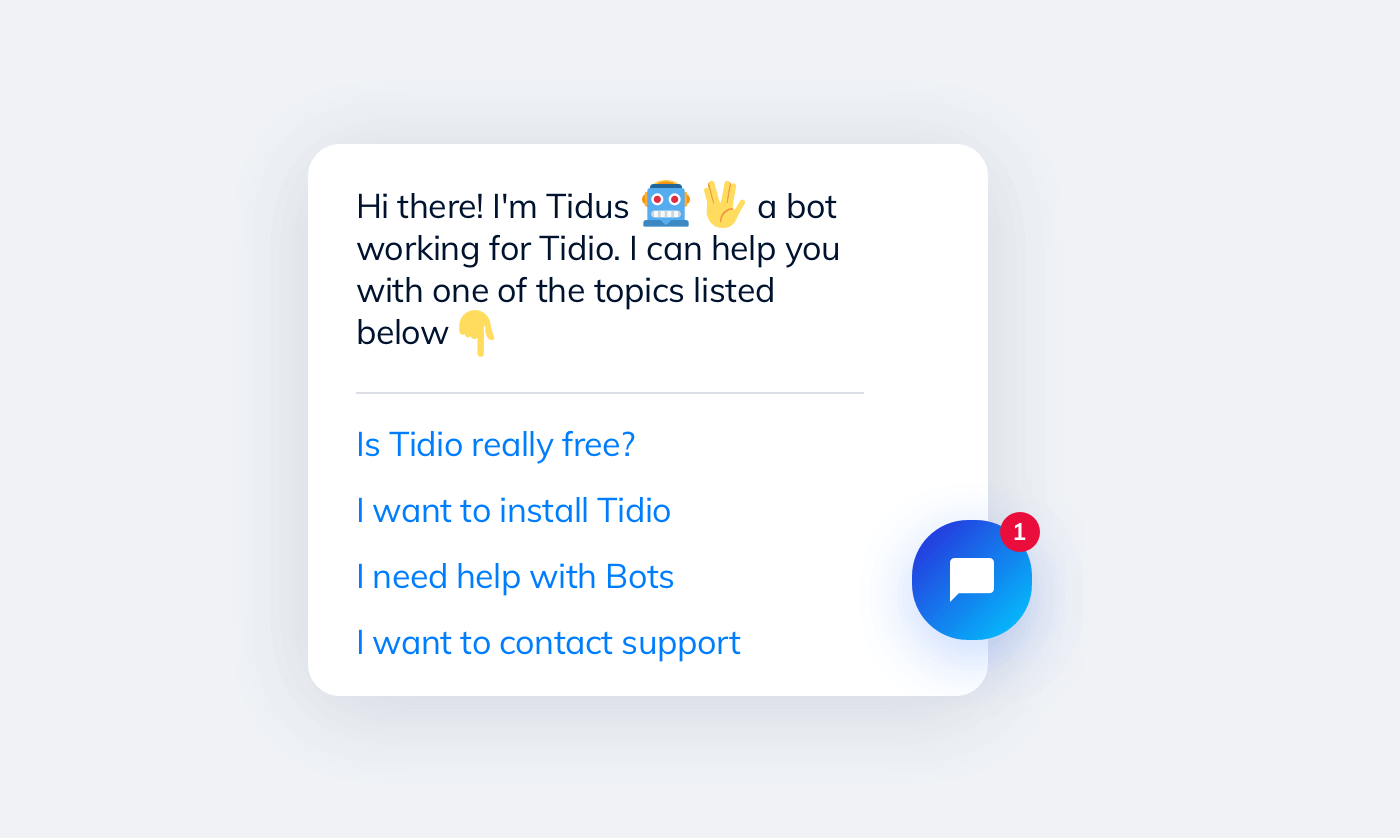 Look for ways to use automation to organize your queues—perhaps by having them tag or assign tickets as needed or recommend a support document to a customer—to free up agents for the more detailed work.
Automation may also be extra handy with chatbots to create a semi-automated customer service option on the front lines. As long as you've got someone to back the bot and documentation options up and dive into the trickier issues, these automated options can help your team be more efficient. While the support team deals with key clients, chatbots will interact with the less demanding queries. Consequently, the whole process will go faster.
Prepare Canned Responses
Take developing your unified voice and conversational style a step further and make a collection of shared canned responses for everyone on the team to use. Many ticketing tools have a spot for storing these, or using a tool like TextExpander can help keep them organized and accessible.
The great thing about a prewritten response is it'll save you time, but you don't have to use it as-is. An agent can insert the answer they know to fit the situation, then quickly make edits or add additional details to customize it for the particular customer. They're still saving time, but they're also providing better customer service.
Train Agents and Keep Them Up-dated
Supporting a product or service isn't the kind of thing you train for one time and move on. Software updates, plan changes, and beyond will change how you support your customers over time.
It's essential for agents to keep up with changes in tools, your product or service, and the customer service skills needed to perform the job. This training can also be used to help new team members get up to speed in the first place too.
Note: Even the best customer service skills are good for nothing if you can't reach a customer at the right moment. Does your WordPress site already have a chat plugin for WordPress?
Share Data between Customer Service Agents
Customer service agents are the people who connect with customers best. If all you're doing is cranking out customer replies, all that knowledge isn't being used for the greater good.
According to Help Scout's Mathew Patterson:
Customer support is so much more than robotically answering direct questions from customers. Getting the most value from investing in customer service means using the support team as an incredible source of information on customers
Develop a method for collecting and sorting the data your agents have access to and use it as a resource for providing feedback and customer information to the rest of your company.
Add Best Practices to your To-Do List Today
The best thing you can do for your customer service agents is to develop the processes, tools, and best practices for your team.
By providing a clear picture of the work that's expected, how to support your customers best, and expectations for the whole team, as well as each individual, you'll set your support organization up for success.
To make sure your customer service team is tackling best practices with the best of them, review the items above and find the ones you can honestly say you're not a stand out on yet.
Like anything, the easiest way to make it happen is to break the list down into smaller pieces and tackle one item at a time. If you're not sure where to start, we recommend developing your unified support voice, upping your internal communication skills, introducing chatbots as a new tool and training your agents to be the best they can be.
You can't make up your mind whether or not to try out a chatbot? Use our free account and then decide!

Provide 24/7 customer service even when you sleep.
Create unlimited chatbots for your website without coding to engage more visitors.
Learn About Chatbots