What is the goal of every company in the world?
Well, making money—duh!
So, what should be the goal of your marketing? Is it about getting more customers? Closing more sales? Lowering your customer acquisition costs? Building brand loyalty?
Here's where things start to get complicated. The old-school marketing approach focuses only on customer acquisition and closing sales fast. Wham, bam, thank you, ma'am.
Modern businesses know that relationship marketing is a better strategy. It's about building long-term customer relationships. Instead of eating one marshmallow right away, you can get two marshmallows. But you need to be patient.
In this guide, you'll learn:
What Is Relationship Marketing?
Relationship marketing is a strategy that focuses on customer satisfaction rather than sales. It involves personalizing customer experiences and cultivating deeper business relationships. This approach gained popularity in the wake of the development of modern CRM tools.
What is the difference between transactional and relationship marketing?
Transactional marketing focuses on individual sales. A Black Friday campaign that attracts new users with discount prices would be an example of transactional marketing. It ignores the wider context.
Relationship marketing takes into consideration all interactions between customers and your business. Creating an educational video for your clients would be a relationship marketing example.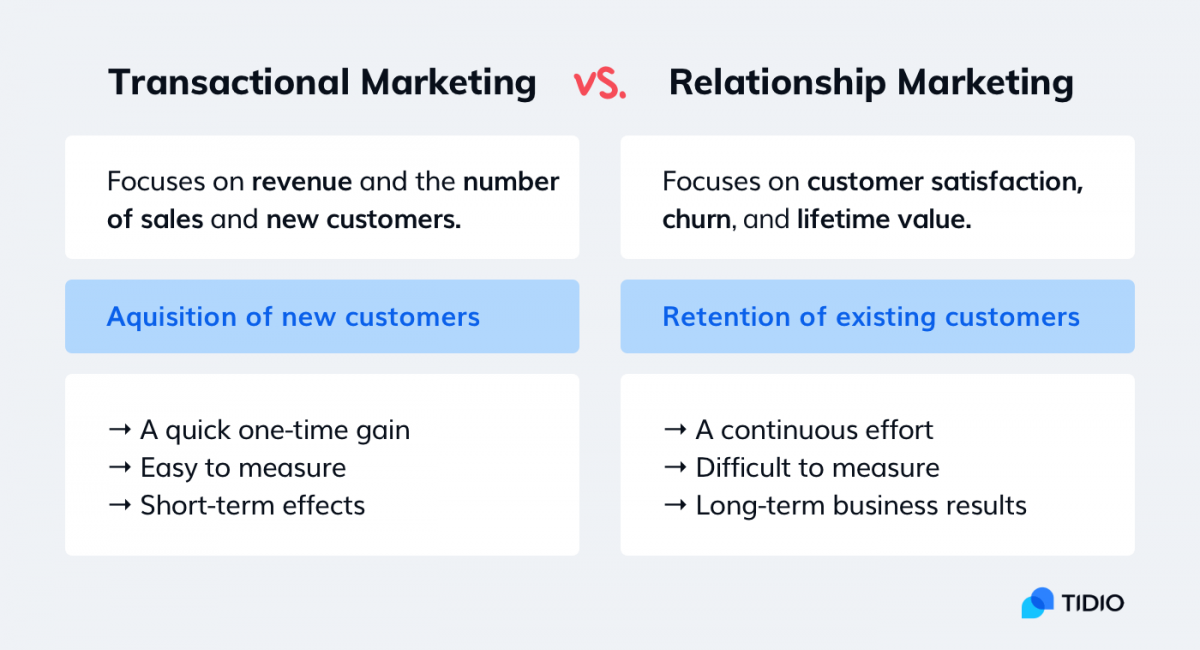 Relationship marketing and transactional marketing fall back on different metrics.
Sometimes they also address completely different stages of your sales funnel. It means that relationship marketing and transactional marketing are not mutually exclusive!
You can use a mixed approach and combine both marketing strategies. The acquisition processes make your customer base larger. But working on your customer retention has a far better ROI. Increasing your retention just by several percent can double your annual profits.
The Benefits of Relationship Marketing
Relationship marketing is not a new marketing concept. It has been a buzzword since the late 90s. But it wasn't until a few years ago that businesses were able to combine the theory with technology.
Marketing automation tools and modern CRM retention software make relationship marketing much more effective. Companies are still only beginning to recognize its importance.
The main benefits of relationship marketing are:
Every relationship is built on trust and attending to the needs of the second party. Deliver on that and you will increase sales, get top reviews, and quality feedback.
By providing genuine value and great customer service you win in the long run and cover all bases. Once you start communicating with your customers, it will trigger a chain reaction.
Best Relationship Marketing Tools
Relationship marketing is impossible without the proper tools and techniques.
The most important are:
Customer service live chat
CRM (Customer Relationship Management) software
You can't start to personalize your email marketing campaigns without the right software. You can't segment and tag your customers without a customer database and CRM. You won't be able to provide real-time customer service without live chat.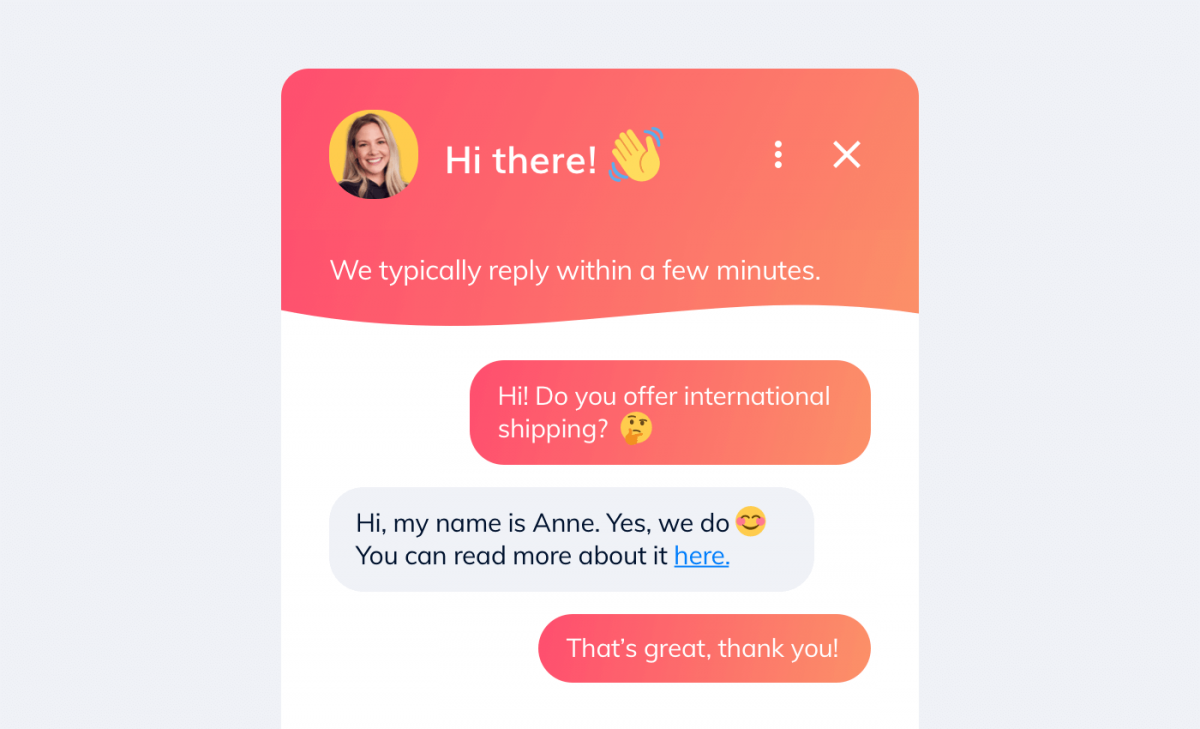 Let's look at an example scenario (and imagine that we're keeping score).
A customer visits your website
A chatbot offers a small discount (+5 relationship points)
The visitor accepts and provides contact details
The visitor asks a question about one of your products
You send a direct message that helps your customer (+10 relationship points)
After the purchase is complete, a new property is assigned automatically in CRM
The customer receives a personalized email that offers a premium club membership if they write a review of your store
The customer decides to join (+20 relationship points, jackpot rings the bell!)
That's a great example of relationship marketing in action. Customer service and marketing blend together in perfect harmony. And, on top of that, create a uniform customer experience. You can achieve it with Tidio—an all-in-one customer service and marketing automation app.
Relationship Marketing Strategies and Ideas
There are countless relationship marketing strategies you can try to grow your company.
After going through hundreds of campaigns, you will notice one thing. Similar ideas are reused by all sorts of businesses. Why? They simply work best!
Most of them, fall within one of the following relationship marketing strategies:
1. Customer Service First
Putting the customer first is a foolproof method that will help your business grow.
It is so obvious that many companies forget about it. They declare that they believe in this principle but don't take any specific measures.
To build a relationship with customers you need to take matters into your own hands.
Step 1: Add a chat plugin to your store/website to connect with your visitors.
Step 2: Answer question and talk to your customers in real time.
Step 3: Close more sales and track how live chat helps your business.
Try Live Chat
Step to the frontline and talk with them with live chat. Get close to strike an instant connection. Customers who had a chat are 3 times more likely to buy from you. And 81% of customers use live support or online chat for communicating with a company
2. Personalization
In 2012 Starbucks decided to put the names of its customers on cups. It was an instant win for the company and a great example of personalization in marketing.
As soon as you recognize your customers as individuals, they start throwing money at you.
You can collect data about your users and personalize your marketing.
For example, you can collect contact details and names with a chatbot. Then, use their names in the subject lines of your mass email campaigns. It will boost the open rate and CTR by 30%.
A repeat customer is the best customer you can get. But they don't just magically appear. You need to help them become one.
Special offers for the people who know your brand is a great relationship marketing idea.
Create a chatbot that will give discounts to your returning customers only. This "welcome back" bot is a very effective relationship marketing tool.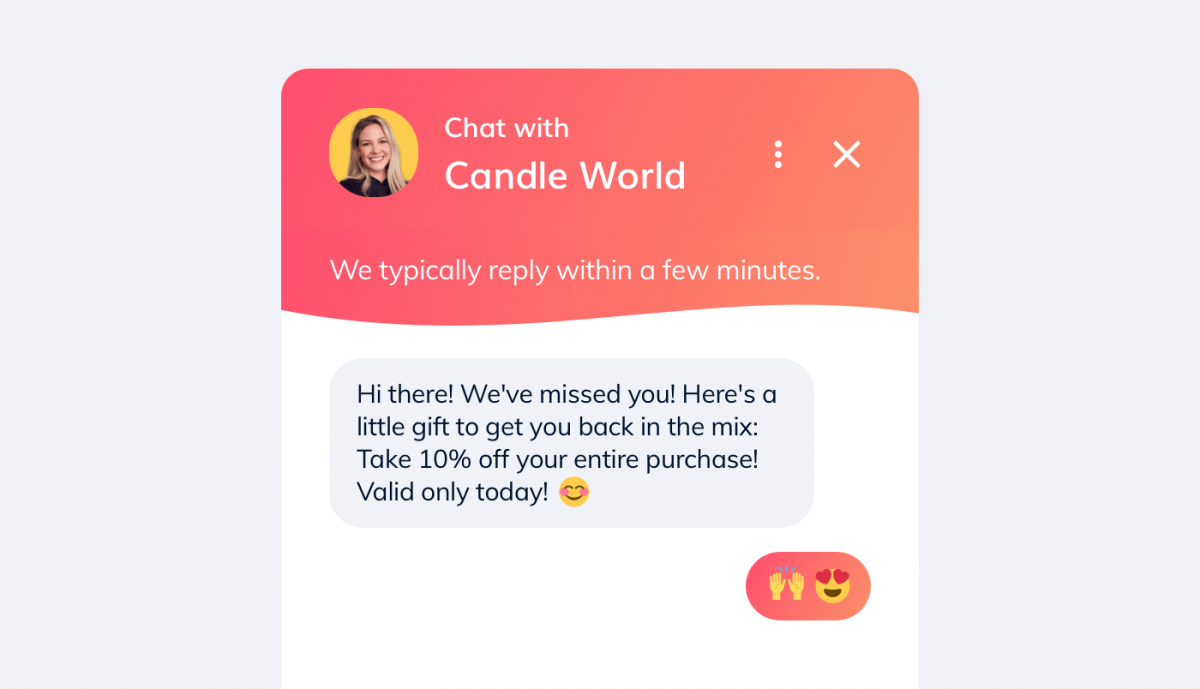 It helps to establish that it is the second/another interaction with your brand. Your customers get a hint that what you have is an ongoing business relationship.
4. Connecting With High-Value Customers
In many industries, 20% of customers generate 80% of profits. Try to use your marketing to reach out to your high-value customers. Encourage them to book calls with account-based marketing.
Your business doesn't need many clients if the majority of your profits come from top buyers. And up-selling and cross-selling are easier after personal interactions. It stands to reason that you should encourage direct conversations whenever you can.
5. Content Marketing
Writing useful resources for your clients is one of the top relationship marketing ideas.
We happen to know that users who read Tidio Blog are 4x more likely to upgrade their accounts. Additionally, they spend 15% more than those who don't read the blog.
Are there any downsides to content marketing?
In this case, establishing a relationship sometimes happens even before introducing your product. Consequently, the customer journey can be bumpy and full of turns. But once customers get through, they are more active and stay longer.
6. Building a Community
You can have hundreds and thousands of customers out there but are they a community? Do they meet each other, talk to each other, or exchange opinions and ideas? So why not build your relationship marketing strategy into the very fabric of society.
People have a natural tendency to build groups based on things they have in common. Your products or services can be one of them. Interacting with your brand can become a shared experience. And it makes it far more meaningful.
Make sure that your customers have a place (on social media for example) where they can feel at home and share knowledge.
7. Collecting Feedback
Use every opportunity to collect feedback from your users. Make sure that they can share suggestions and voice their concerns with ease.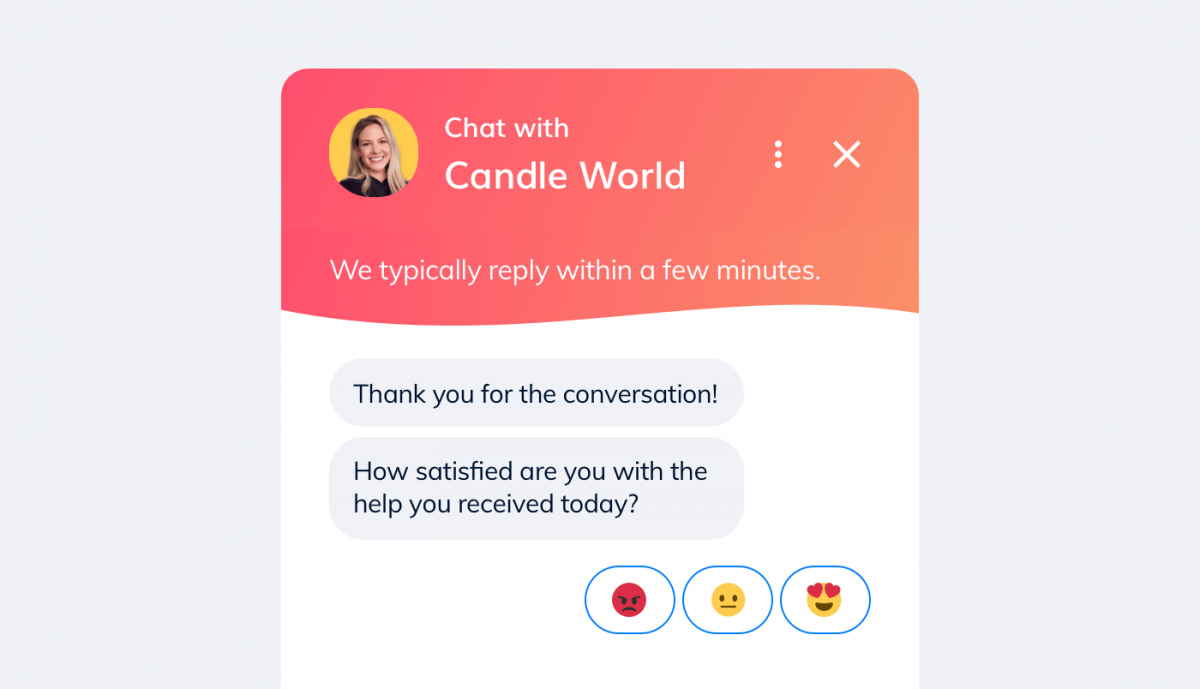 But this is only the first part of the process!
Now, you need to act on the feedback that you receive. It will be worth your while in the long run. When customers feel that their opinions matter they become more engaged and loyal.
8. Build Trust and Use Social Proof
Customers don't trust businesses. But they do trust other customers.
If you want to connect with customers, show testimonials, case studies, and reviews.
Try Chatbots For Free
Why?
Because everything that comes from real customers is more trustworthy and relatable. A genuine opinion is better than polished advertising slogans delivered by a salesperson.
9. Show Purpose and Values
Your customers believe in values such as equality, solidarity, family, freedom, or creativity. Some businesses prefer to remain as neutral as possible. However, if you want to connect with your customers on a personal level, your company should show personality.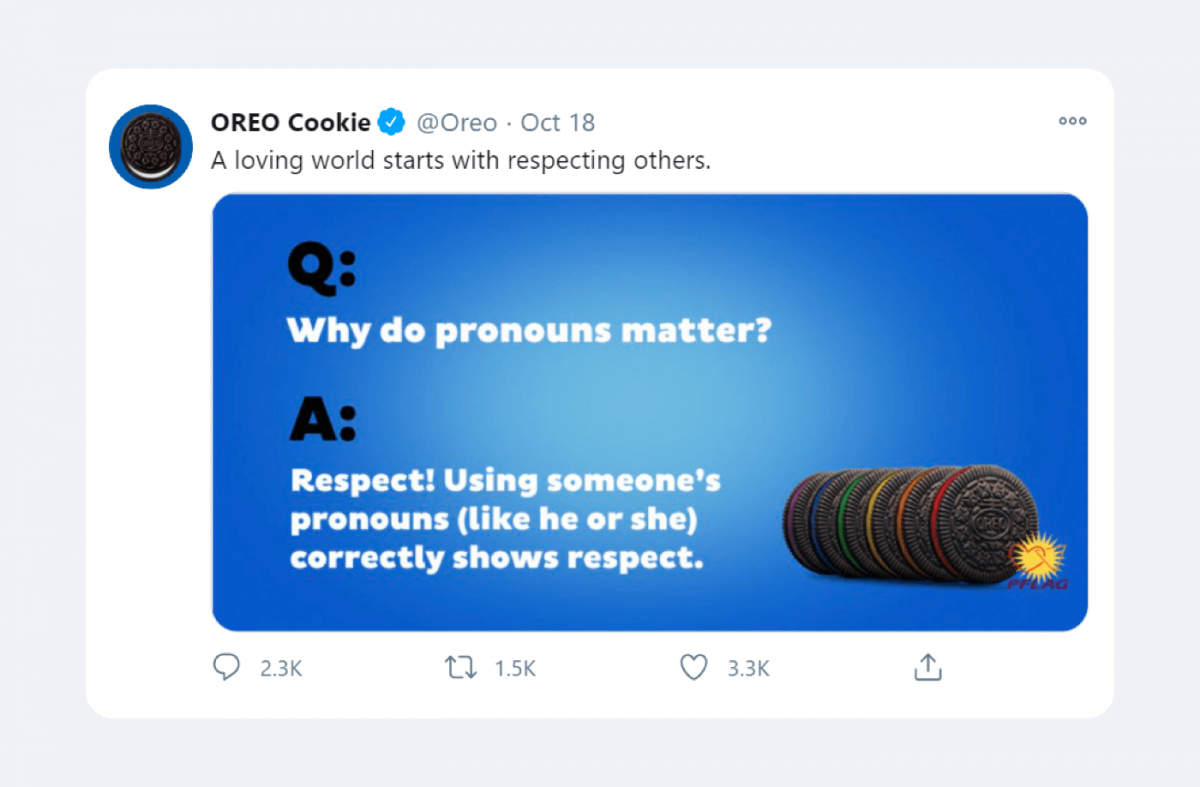 If you share the values and beliefs of your customers, there is no point in hiding them. Many companies decide to express even some controversial views and complicated issues.
Does your company show that it is ready to take a stance and support the right cause? If it does, your relationship with customers will definitely become stronger.
Real-Life Relationship Marketing Examples
Here are some of the best relationship marketing examples that use one or several of the techniques mentioned above.
Burger King Tells Customers to Order From McDonald's
Relationship Marketing Type: Trust Building/Community/Purpose & Values
Some time ago, Burger King announced that people should order burgers from McDonald's. Suffice to say, it came as a shock to everyone.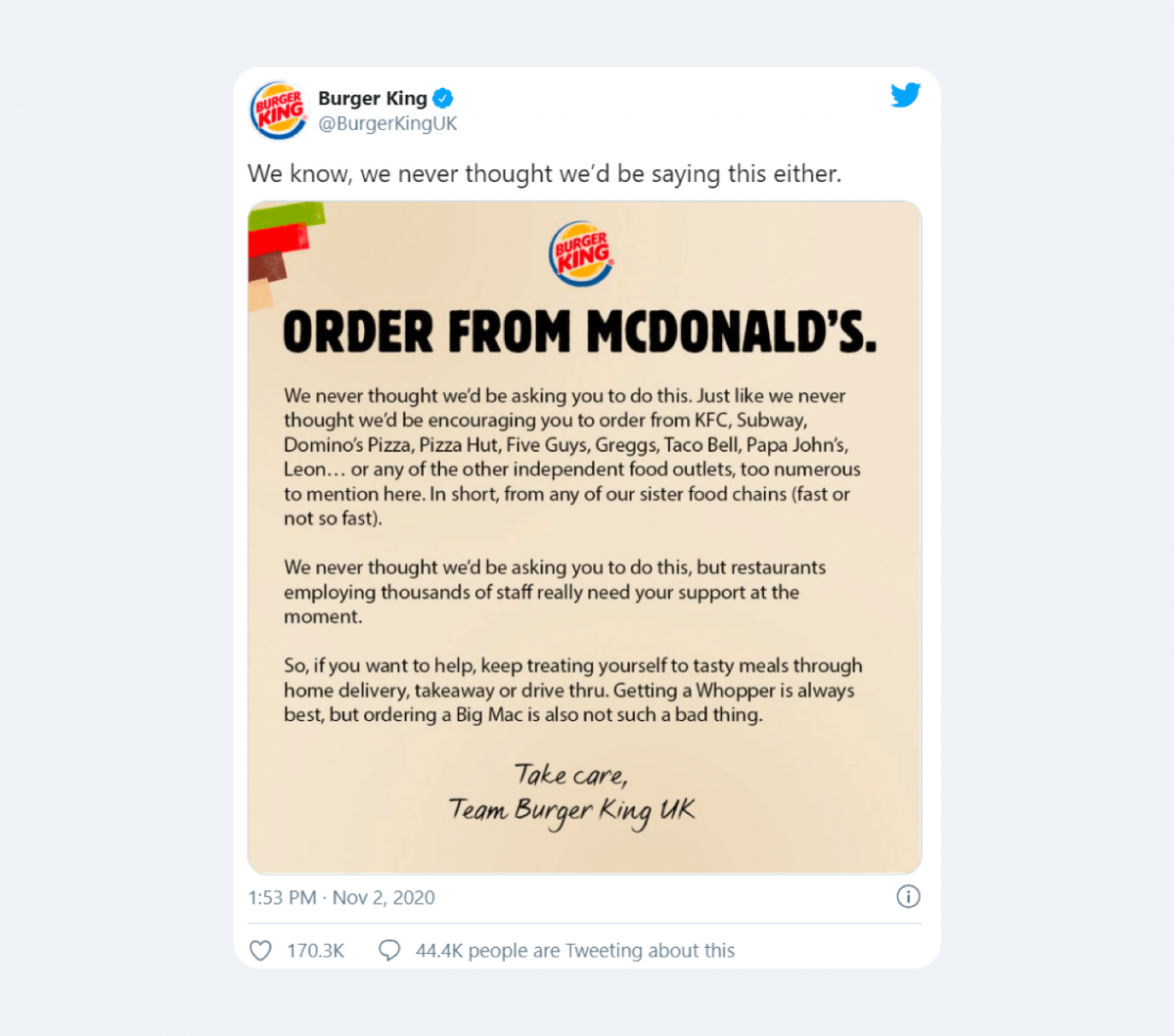 Did somebody from their marketing department slip on a banana peel and hit their head? Nope. In point of fact, what we've seen is a prime example of relationship marketing.
This campaign says "don't buy from us." It is not about boosting sales here and now. It is about sending the right message. We are a company that is doing fine in a difficult time. We want to show solidarity with other businesses. We are all in it together.
It is about values, community, being "classy." With this type of relationship marketing, you leave a lasting impression on your customers.
T-Mobile & GumGum in a Comic Book
Relationship Marketing Type: Content marketing/Account-based marketing/Personalization
GumGum is an AI solutions company that focuses on computer vision. They wanted T-Mobile to become their clients. And what they did quickly became the classic example of account-based marketing.
How do you catch a big fish like T-Mobile?
T-Mobile's CEO John Legere is quite a personality. He's not afraid of expressing who he is and what he likes. Everybody knows that he is a huge fan of Batman and comic books.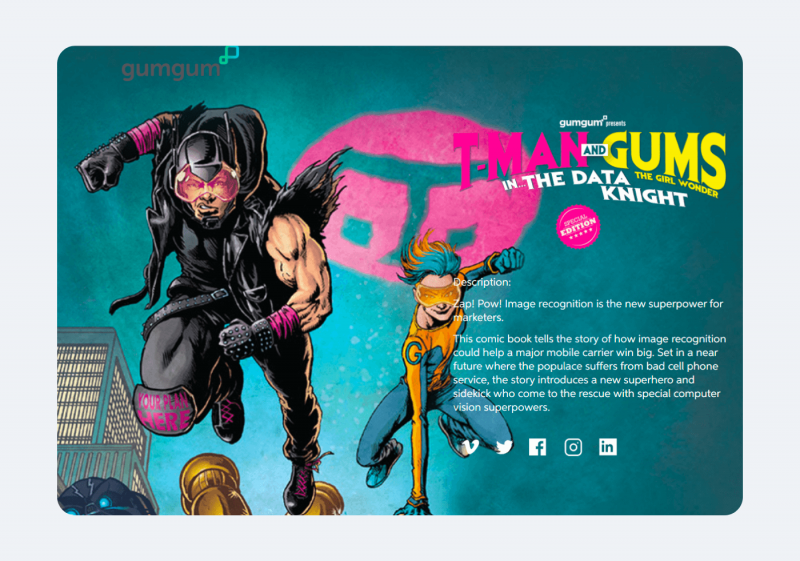 To get his attention, GumGum prepared a personalized comic book. It tells the story of T-Man and Gums—superheroes who work together. The characters, obviously, represent T-Mobile and GumGum. Legere loved the idea and they sealed the deal immediately.
Amazon Prime
Amazon has one of the best loyalty programs ever. For a flat fee of $119,99, customers can enjoy free deliveries, special offers, and Amazon's streaming services.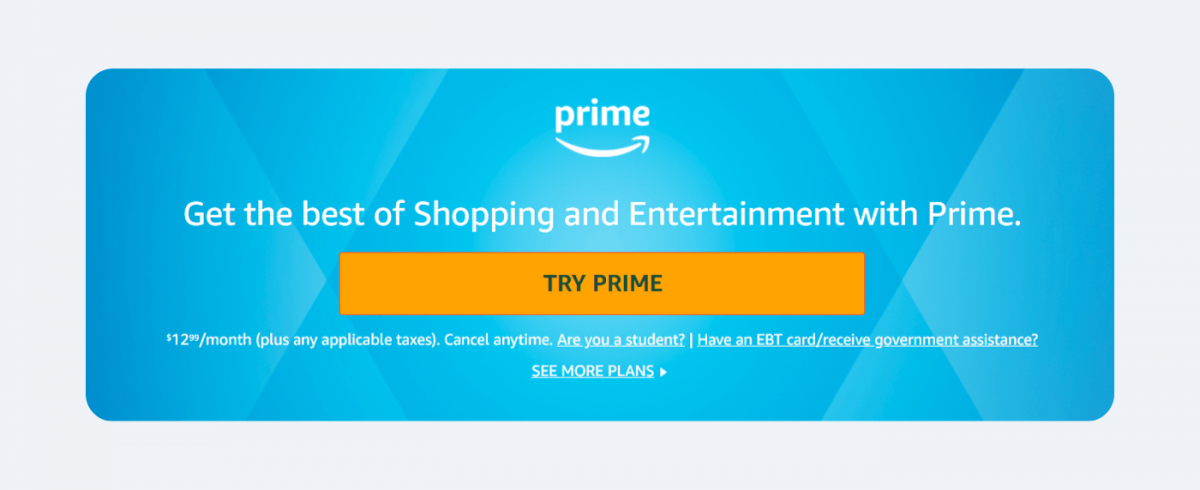 Amazon is "losing" billions of dollars on this deal. The Amazon Prime membership fees are far from enough to break even.
So, how does it work?
Once people know that they get free shipping, the average revenue per customer goes through the roof. Customers who joined Amazon Prime spend $1,400 a year. It is almost 2.5 times more than the rest. In the long run it all adds up.
5 Levels of Relationship Marketing
There are 5 levels of relationship marketing. You can think about them as a spectrum. The deeper you go, the more meaningful your relationship with customers becomes.
They were originally described by Philip Kotler in his seminal book Marketing Management. The framework is still used by marketing teams that focus on customer relationships.
The 5 levels of relationship marketing are:
Basic marketing
Reactive marketing
Accountable marketing
Proactive marketing
Partnership marketing
Basic Marketing
You want your customers to buy your product here and now. Long-term engagement is not that important. Your business doesn't care about strengthening your relationship with customers.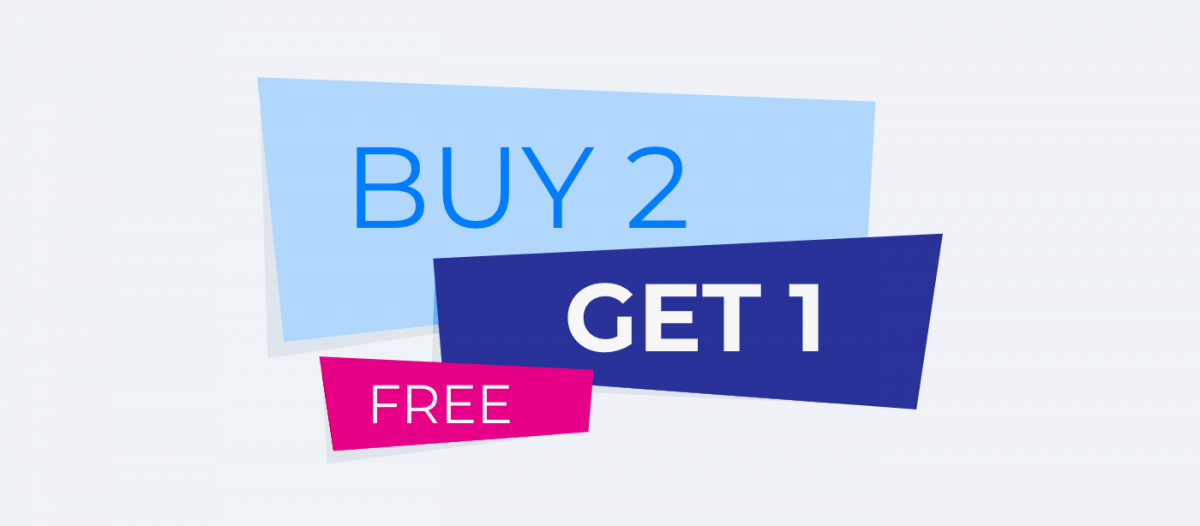 Reactive Marketing
You communicate with your customers and your messages are relatable. When your customers ask, you answer back. Your brand becomes a part of what's going on in the real world. For example, when something big happens, you react on social media.
Accountable Marketing
You show your customers that you care about their satisfaction level. You make sure that customers understand that you feel accountable for your products. For example, you send an automated email and ask if they are happy with the items they bought from you.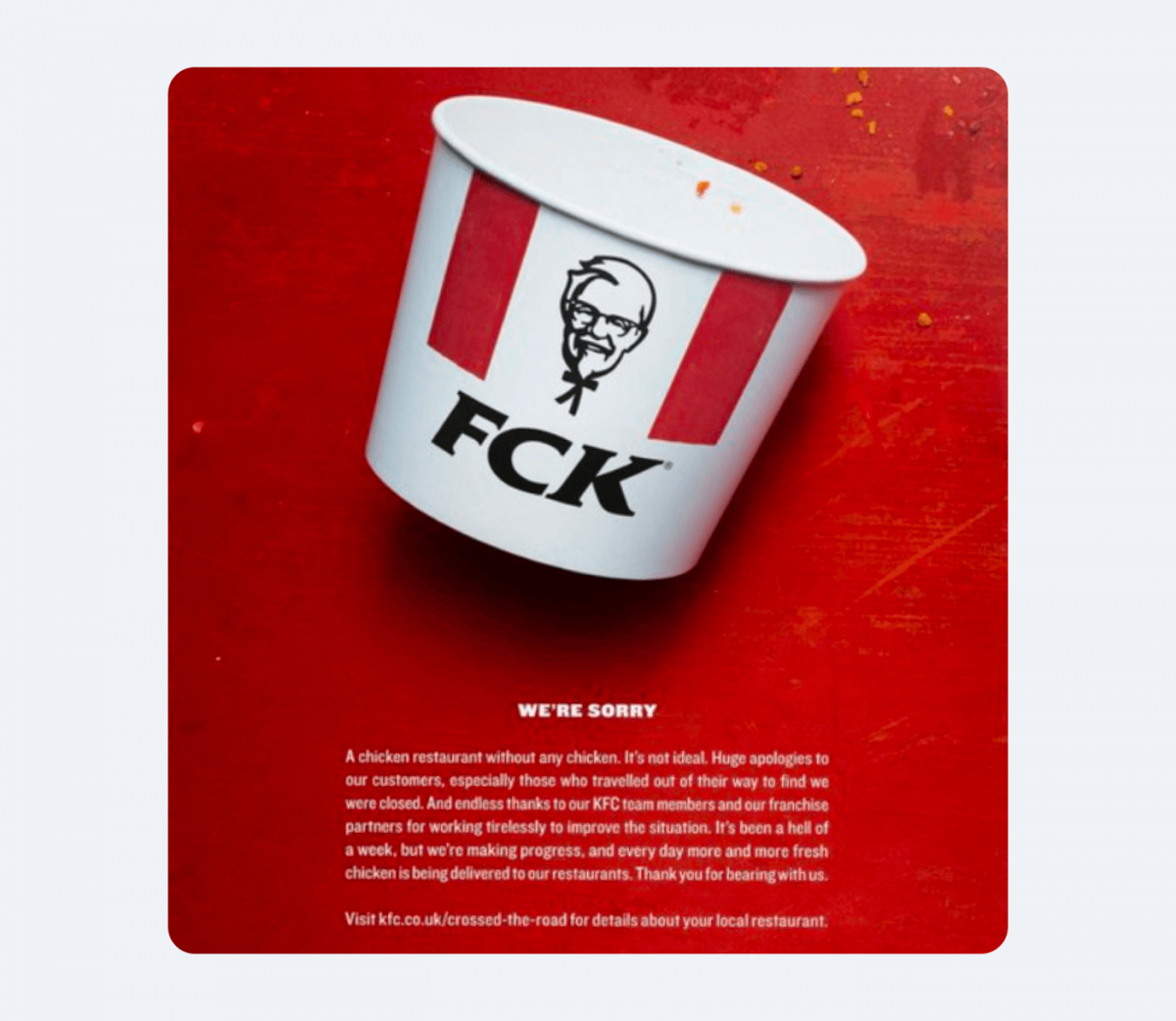 Proactive Marketing
You proactively engage your customers and encourage them to give feedback. Your business stays one step ahead of its needs and creates content that provides value.
Partnership Marketing
The highest form of customer relationship marketing. Your top quality customers become apostles of your brand. All sorts of affiliate programs and premium club memberships belong to this category.
Relationship Marketing: Key Takeaways
Making your marketing more relationship-oriented is a winning strategy. Instead of short-term money grabs, you'll be able to build meaningful customer relationships. Remember about the following:
Relationship marketing is more effective than transactional marketing
Relationship marketing focuses on metrics such as CSAT, NPS, CLV, and churn rather than instant profits
Some of the best relationship marketing software and tools include CRM, live chat, and email marketing platforms
Good relationship marketing strategies include superb customer service, personalization, content marketing, and rewarding customer loyalty
Communicate with your customers directly to get get more insights and create better relationship marketing campaigns
Want to improve your relationship with customers right away?