"Please contact us during normal business hours."
There's a familiar phrase we've all heard. Or, we are on a website and find a "Contact Us" link that provides the hours for telephone calls and promises to return all messages within 24 hours.
The problem is this: today's consumer is busy and impatient. They are used to getting the information and answers they want immediately. And, they are likely to go elsewhere if they have to wait around.
This can mean abandoned shopping carts, bouncing to a competitor, or loss of a customer because their post-sale issues are not addressed fast enough.
The survey conducted by BI Intelligence reports that 60% of American consumers admit they have not completed a purchase because of poor customer service. This translates to a loss of billions of dollars for U.S. retailers alone.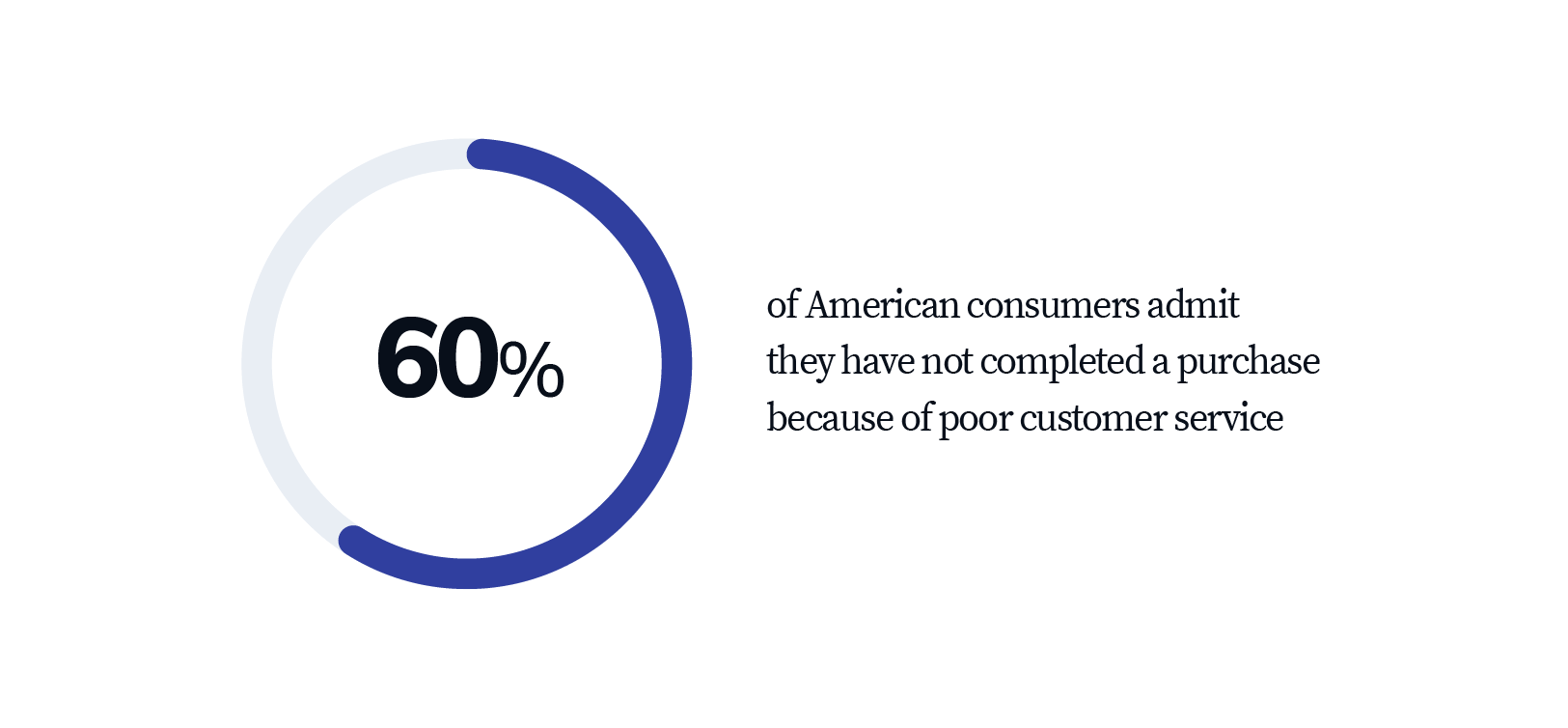 Your Purchase Could Not Be Completed? Meet Chatbots.
What is a chatbot? In short, a chatbot is a computer program. It is designed, according to Oxford Dictionaries, "to simulate conversations with human users, especially over the Internet." It is an automated system that, in its simplest form, is often used to respond to the most common questions or issues consumers have.
Try Chatbots For Free
Chatbots for businesses hold the potential to serve customers quickly and well. And they are rapidly "coming of age" in this new consumer-driven global economy. Consider just a couple of recent stats published in 2018:
According to the Statista survey, 34% of respondents state they would prefer to deal with a chatbot or some kind of a virtual assistant to have their questions answered by retail e-commerce businesses. Smaller but still significant percentages are open to this method in healthcare and banking.
According to research by Inside Sales, just a five-minute delay in response can cost you a customer or a lead. Therefore, not being available to consumers outside of "normal business hours" is no longer acceptable.
6 Benefits of Chatbots to Improve Your Customer Service
Check the list below to find out how to improve customer service with chatbots and how what they can bring to your online business!
24/7 Customer Support
Given the global nature of our economy, a brand that can honor all time zones, and serve them immediately, will have the competitive edge. And this is just what a chatbot can do.
If configured correctly and regularly updated over time, a chatbot can handle almost any issue or question customers may have. And it can be set up for a variety of languages using a professional translation service.
Get Free Chatbot For Website
Suppose a customer in Germany wants to return an item purchased from a U.S. company. If they can access a chatbot in their native language that can also provide them with details of the return process, that customer will be far more likely to develop brand loyalty.
Multiple Concurrent Conversations
The problem with human call centers has always been the wait-time. We have all experienced this – "Your wait time is estimated to be 10 minutes." Not acceptable. Companies tried to ease the pain by giving customers the option to get a call back when they were "up." This was somewhat satisfactory, but still consumers have to wait to get their issue resolved.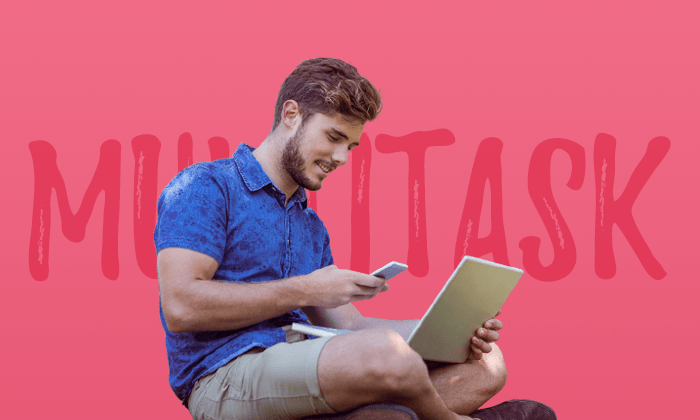 Live chats addressed the wait-time problem somewhat. But when a chatbot is put into play, even a simple one, it can respond to customer's issues with a pre-defined set of answers. This way multiple questions and issues from clients can be solved simultaneously.
This lightens the call centers employees' workload and lets them focus on more complex cases. As a result, your money is saved, and customers receive more efficient and rapid response times.
Streamlined Sales Process
One great thing about chatbots is that they can "weed out" the curious from the serious. This translates to solid lead generation that can then be taken over by an actual salesperson for further marketing, if necessary.
Another key sales function is the provision of product description details and/or answering typical questions that are asked about products or services. These responses are immediate, and that keeps potential customers moving through the sales funnel.
Growing a Customer Database
Chatbots can help a brand expand its customer base through all of its service functions – answering questions, making suggestions, providing details, etc. – but it can also be set up to categorize visitors/users into cool, warm, and hot leads, and to store user information and preferences. Collect their personal data in a conversational way with Tidio chatbots under three seconds .
Further, they are easy to configure for offering special sale prices and discounts, an activity that can easily result in purchases and more opportunities for follow-up with that customer.
Brand Personification
It's hard to put a personal "spin" on a brand that operates online. Many brands do a good job of trying to make their content more friendly and personal by posting stories about the people involved in the business. They also feature customers' opinions and engage in charitable activities. These things are all good. And many have live operators in their customer service departments to handle questions and issues.

The next "generation" of brand personification, however, will be chatbots. Artificial intelligence and machine-learning will let them give out personalized responds to customers.
One current example is "Magic," a bot launched in 2015. It was one of the first "intelligent" bots that acts as a virtual assistant. There is no app – customers can access it via text messages – and its developers promise that it will complete any unique task a customer requests. It will order flowers or make airline reservations:
Customer Satisfaction Surveys
You would be hard-pressed to come across a customer who doesn't have tangible feedback to offer for your business or online store. This is where customer satisfaction surveys come into play, as chatbots represent one of the best ways to introduce the concept to your users.
Customer surveys can be used in a plethora of ways, including bug reports, business upgrade suggestions or collecting satisfaction comments which can be used as testimonials later on.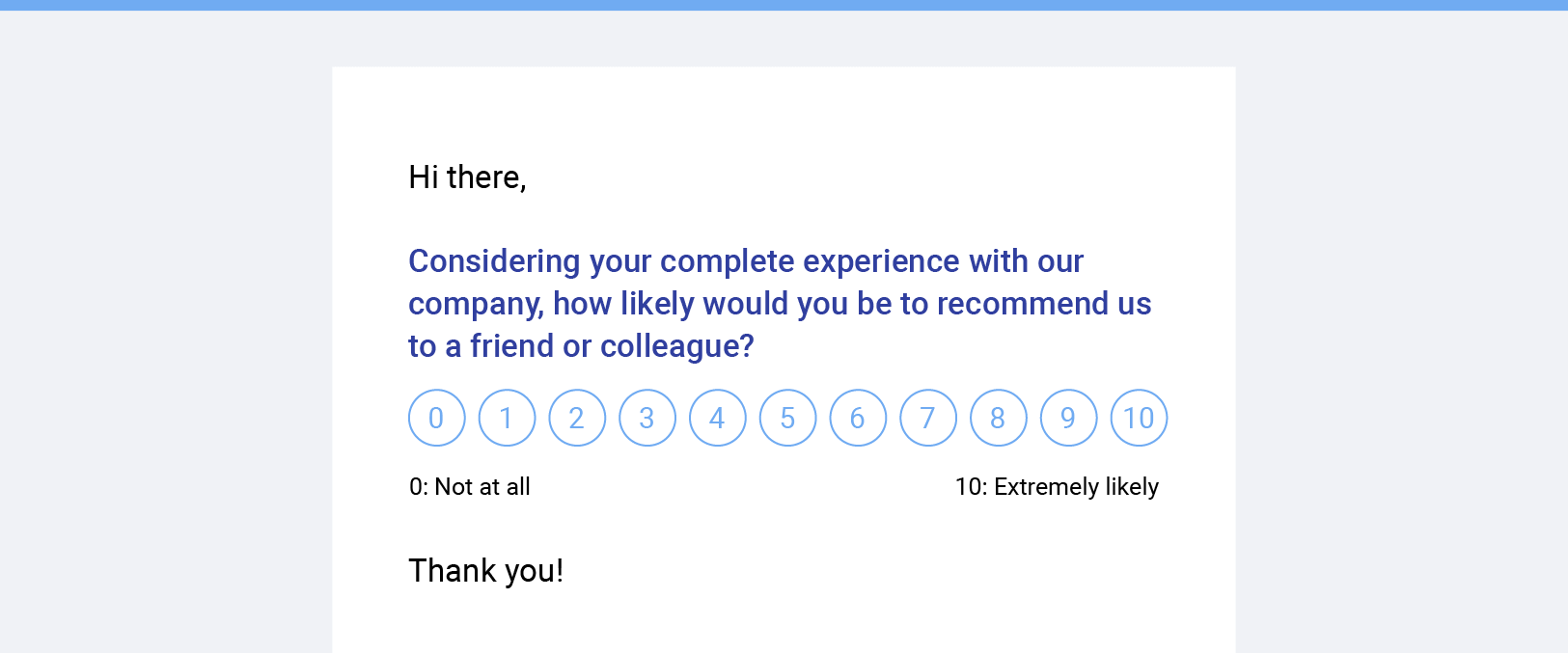 You can create simple questionnaires or stick to numeric answers which can be completed quickly and easily while browsing one of the pages on your website. That data can then be used to further refine your customer services and sales funnel for higher overall revenue. Surveys are quite easy to formulate via tools such as Google Forms or Typeform and can be integrated with the chatbot available on your website. And there are some more advanced tools, such as Survey Anyplace which can be further integrated with all your favorite CRM tools.
A Final Word
Business owners and executives are just now developing an understanding of chatbots and the many benefits that they can bring to sales and customer service.
Those who move into this new automated communication channel now will gain a substantial edge over their competition.
It's time for you to look into how chatbots can boost your company's brand!
Try Chatbots For Free