People love live chat because it's fast, easy to use, and offers a personalized service. But, even a quickly delivered message won't guarantee high customer satisfaction if a company doesn't follow basic live chat etiquette rules.
Live chat what? Live chat etiquette. Never heard before? Let me explain.
If you want to bake a delicious banana bread, you look for the ingredients in a cookbook. If you don't know how to provide high-quality customer service, you'll find the answers in live chat etiquette. Sounds simple. But, is it really necessary?
Well, yes! Just look at the statistics. For 90% of Americans, customer service is a determining factor whether or not to buy a product from a specific company. That's a lot, right?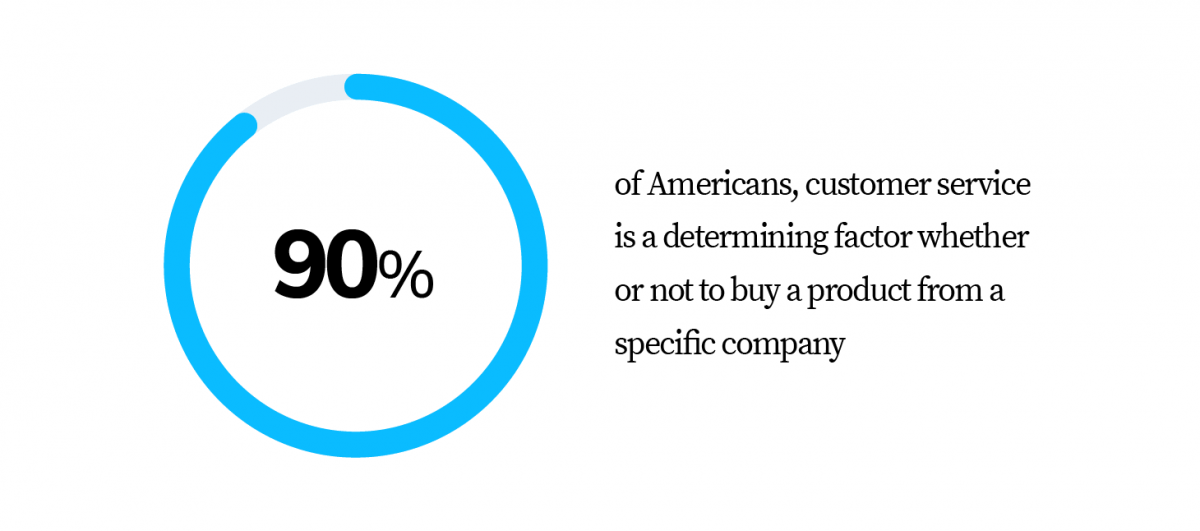 So, what are you waiting for? Keep reading to find out more about live chat etiquette for customer service!
Turn your website visitors into delighted customers.
Set up the Tidio live chat app in 5 minutes and watch your sales grow.
Learn About Live Chat
Dos And Don'ts Of Live Chat Etiquette In Customer Service
Here are fifteen useful examples of what you should and shouldn't do when working in customer service.
Tip No.1
Always Introduce Yourself To A Client
It takes only seven seconds to form an opinion and a tenth of a second to determine personality traits like trustworthiness. Make a good first impression and start the conversation by introducing yourself to a client:
Hi [customer's name]! It's [your name] from [company name]. How can I assist you today?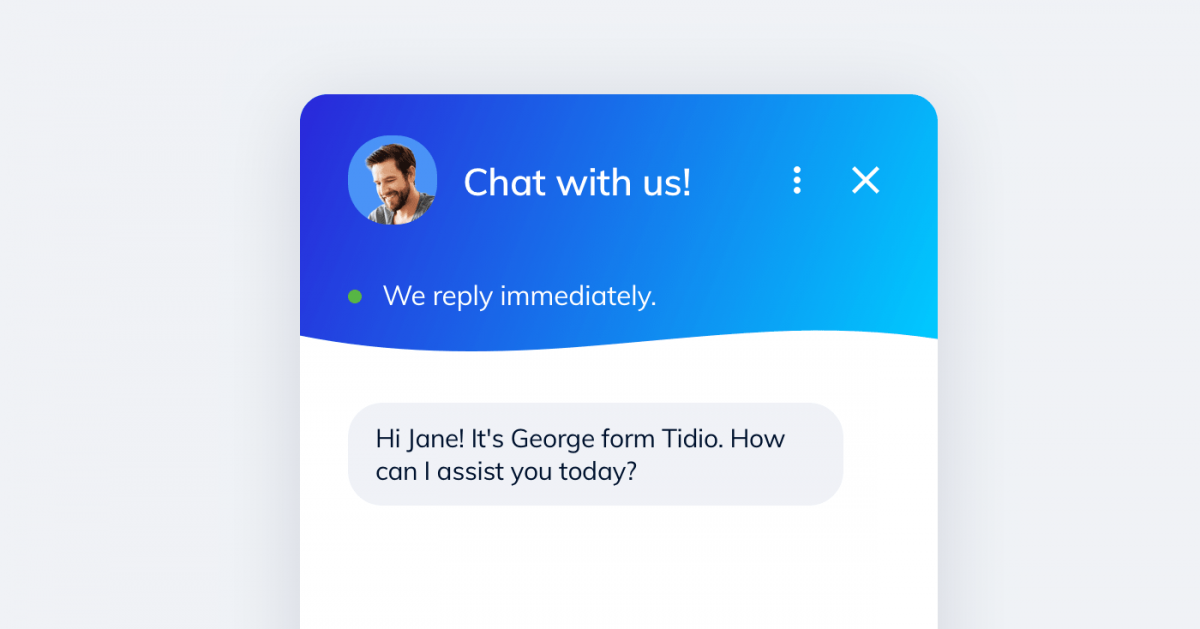 This is the first step to create a personal bond with a client – signal you're no longer a stranger. By nature, people are more willing to exchange data and information with those they know and trust.
Note: There's a number of live chats available on the market. We put together a detailed comparison of the best customer support chat software so you can find the right one for your business.
Some live chat solutions (like Intercom) don't have a free plan. Furthermore, their pricing changes depending on the number of your customers. Check out live chat platforms with unlimited free conversations: Best Intercom Alternatives: Tidio, Zendesk, Drift.
Tip No.2
Listen Carefully To What's Being Said
60% of problems in the customer-business interaction stems from poor communication. If a support representative lacks active listening skills, how can they hear the customer's voice and address their concerns? Well, they can't.
It's imperative for customer service agents to:
listen and focus on what a customer is saying,
listen and refrain from criticism,
listen and don't interrupt.
If you have a website or online store built on WordPress, have a look at our comparison of some of the best live chat plugins for WordPress.
Tip No.3
Be Patient, Polite And Professional
In most cases, customers reach out to a customer service team to file a product or service complaint. It shouldn't come as a surprise that failed purchases cause heightened emotions, which means clients are more likely to take out their anger and overall dissatisfaction on you.
To deal with these customers, you need to take a sympathetic and full-of-empathy approach. Use the following phrases:
I'm sorry to hear about…
I understand how frustrating it must be for you to…
Thank you for your understanding…
Tip No.4
Watch Out For Spelling Mistakes
The more mistakes you make, the lower level of professionalism your company represents. It's true that the writing tempo makes service agents more vulnerable to writing errors, but it doesn't justify them.
Instead, buy a language tool that underlines errors in red and makes it easier to correct them with just one click. Here are some best grammar and spell checker programs:
Grammarly. AI powered writing software that corrects grammatical and punctuation mistakes on social media, emailing platforms and other sites (e.g. Slack, Salesforce, Jira).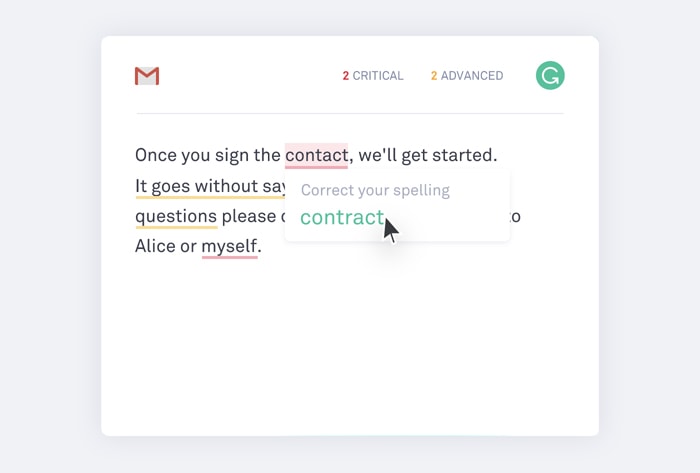 ProWritingAid. An online checker that fixes grammatical and punctuation errors, and corrects sentence structures.
Tip No.5
Focus On One-on-One Interaction With A Client
When clients make the effort to contact you to ask for more product information or to report a bug, you should appreciate their good intentions of calling your company rather than turning to competition.
Take care of your clients in the best possible way and return the favor by devoting your whole attention to their problems.
Tip No.6
Ask For Feedback To Improve The Service
Do you want to know how customers feel about your product, service or a shopping experience? Ask for feedback and use one of the following metrics to measure their satisfaction:
Customer Satisfaction Score (CSAT),
Customer Effort Score (CES),
Net Promoter Score (NPS),
traditional surveys
and make your business grow again. It's quick and costs nothing.
Tip No.7
Explain Complicated Vocabulary
People who work in different industries don't necessarily have to share your business glossary. Don't throw at them technical terms in hope they'll figure out the meaning. If customers don't understand what you're saying, they'll wave you goodbye and leave the chat.
What you should do to prevent buyers from leaving your store (or leaving negative feedback on a website), is to:
use simple vocabulary,
avoid terminology and jargon,
explain complicated technical terms in brackets.
Tip No.8
End On A High Note
If you have to deliver bad news, do it at the beginning of the chat. After a thirty-minute interaction with customer support, no one wants to hear their problems couldn't be solved and in fact, the conversation was a waste of time.
Remember, it's not about how you start, but how you finish. Don't offer your clients empty promises. Tell them the truth and give a happy ending.
Tip No.9
Use Canned Responses For A Faster Interaction
Customer service agents can sometimes get trapped in the number of queries flooding the chat box. Every lead is at a premium, so try using canned responses to speed up the conversation:
Hi! My name is Micheal. How can I help you?
We ship free of charge within Europe, except for France and Germany.
You'll certainly receive a refund provided the goods have been unopened and left in the original packaging.
Automated customer service allows to juggle several chat sessions by delivering query responses simultaneously. For even greater effectiveness, consider using chatbots.
Tip No.10
Avoid Going Off Topic
Yes, jokes and small talk are a good practice to break the ice with strangers, but live chat isn't the right place to hold them. Rather than engaging in unnecessary discussions, make sure you stay focused on delivering a quick resolution in one contact.
Remember to bring customers back to the problem in a polite manner with phrases that won't make them feel offended:
Going back to…
As I was saying…
Moving forward…
Tip No.11
Add A Personal Touch To The Chat
When customers receive short text messages with information limited to bare minimum, the conversation with someone they've never seen before may feel cold and impersonal.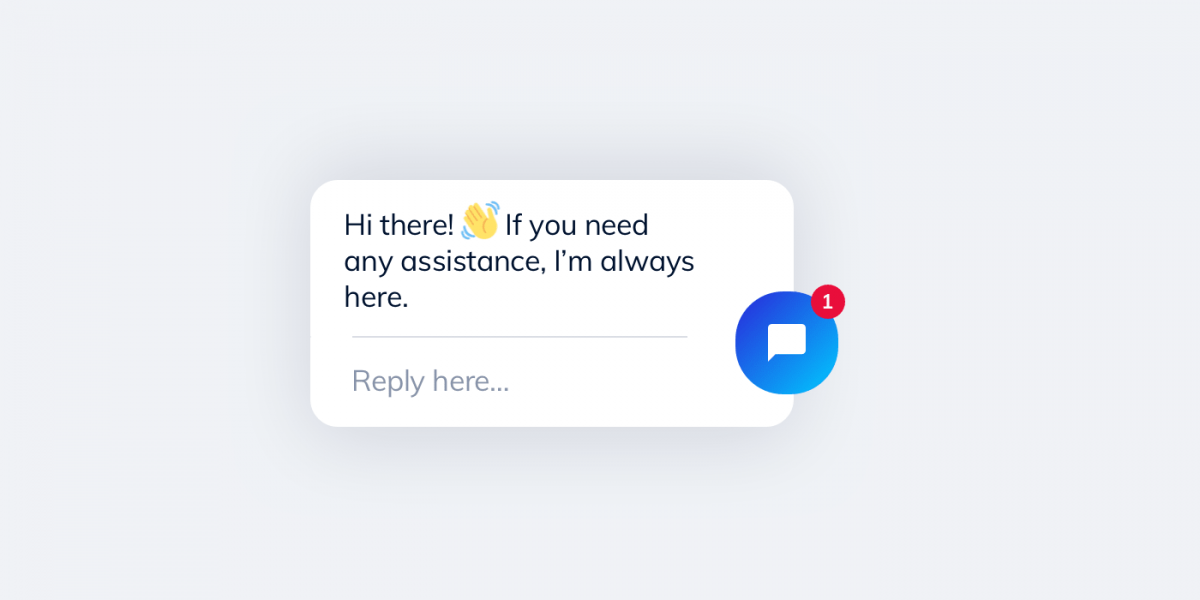 You need to emphasize that a real person sits at the other end of the chat and try to bond with visitors by customizing the design of live chatbox. Start with these three simple chat etiquette tips:
add a profile picture,
feature company logo,
send an introductory welcome message.
Sending a virtual welcome message is like greeting customers with friendly "Hello!" in real life. For buyers, it's the first interaction they have with a brand, so you better make it a good one! Try Tidio to greet customers with a friendly chatbot message and make a great first impression.
Tip No.12
Keep Customers Updated
Customer service representatives can bend over backwards to address people's concerns, but if they fail to inform about their work plan, clients will leave the chat thinking the interaction has ended.
If you want customers to wait, don't forget to communicate your intentions:
I've to check a few more things. Would you mind waiting for a moment?
I'm looking into your case right now. Could you hold?
Let me see what I can do for you. Please wait, I will get back to you in a minute.
Tip No.13
Never Keep Customers Waiting
60% of customers expect an immediate reply to a query (under 10 minutes). The average wait-time in most companies is 16 minutes.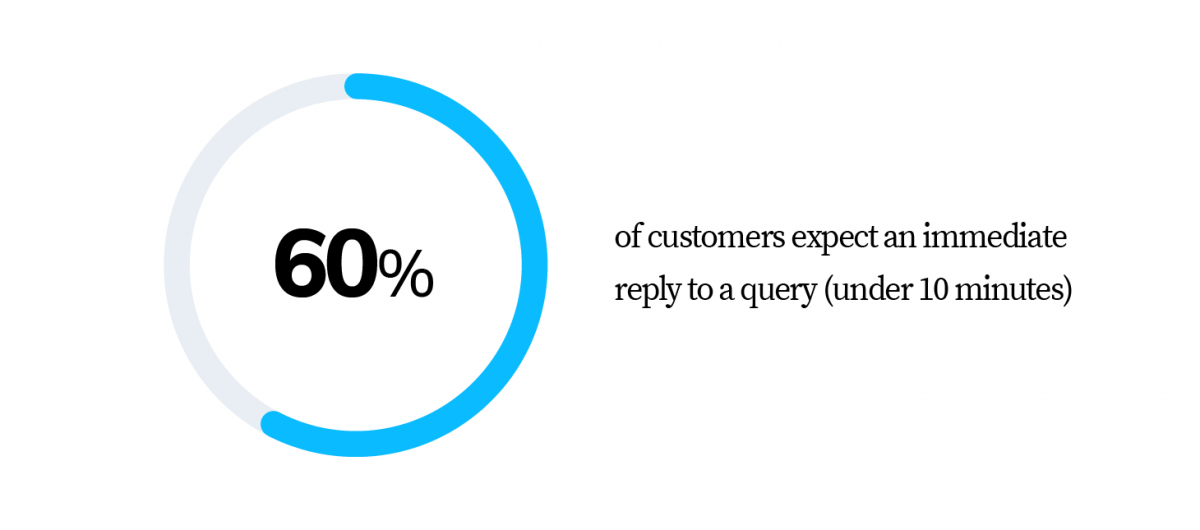 The longer you leave your customers hanging, the more it will harm customer satisfaction rate. Live chat gives the unique opportunity to contact customers immediately after they have typed in an inquiry. A "live typing" option allows agents to prepare answers in advance, even before clients has hit the send button. Use it.
If, however, the number of incoming questions overwhelms your support team, try to automate customer service with chatbots. They'll free up the operators from less demanding work.
Tip No.14
Never Leave Questions Unanswered
We're all only humans, and not knowing how to respond to a customer request is normal. Don't panic when a tough question arrives.
Instead, use one out of the two chat etiquette tips:
ask for more time to go through the details once again,
redirect the client to a team member.
It's better to make customers wait a little longer rather than to leave the question unanswered and ignore buyers completely.
If the number of incoming customer queries overwhelms you, let chatbots deal with them for you. They will answer the most burning questions giving you time to handle more demanding ones. Don't wait any longer! Use Tidio chatbots to take care of your clients right now. They are free to use and cost nothing.
Tip No.15
Don't Patronize Customers
A study pointed out to empathy as a decisive factor for customers, which either draws or pushes them away from the brand. Why? Because no one likes to be looked down on.
There is a thin line between sounding helpful and patronizing, so try to include affirmative words into your dictionary and avoid the negative ones:
| | |
| --- | --- |
| Include positivity | Avoid negativity |
| super | no |
| fantastic | never |
| terrific | terrible |
| great | stupid |
| kindly | unfortunate |
| exactly | disaster |
| for sure | can't/won't |
Dos And Don'ts Of Chat Etiquette For Customers
For a smooth conversation with CS agents, consider the following examples.
Tip No.16
Always Listen To The Operator
An operator is there to help you. The moment you stop reading and following their instructions, the interaction is doomed to failure.
Therefore, don't get yourself distracted from external stimuli, like TV or a text message, as it will be harder to get back on track after a one-minute absence.
Tip No.17
Prepare Documents And Questions Beforehand
Documents and important paperwork kept ready to hand will prevent you from turning the whole house upside down in search of a specific document.
Early preparation is the key to a successful service, so take a few minutes before you contact live customer service and:
gather the documents,
think about the problem you'd like to discuss,
write down specific questions you'd like to receive answers to,
take a piece of paper to make notes.
Tip No.18
Ask For Clarification If Needed
Whether it's the fast writing speed or a plethora of technical terms, customers might feel overwhelmed by the information overload, especially if they're not familiar with the company's business area.
Remember, that as a customer you're not obliged to know the answers to all questions and have the right to ask for reiteration of instructions. If you're not sure how to politely interrupt a conversation, just use one of the questions below:
I'm sorry, but I don't quite understand what you meant by […]. Can you clarify?
Sorry, I'm not sure whether I understand what you've just said. Can you rephrase it?
Tip No.19
Don't Take Out Your Anger On The CS Team
It's incredibly easy to lose temper when your three-month-old washing machine leaks water all over the floor. But, before you dial a customer service number and make a scene, remember that agents aren't responsible for damage or defective goods.
The ultimate goal of customer service is to meet customers' expectations and make sure the company's clientele is satisfied with the received services.

What does customer service mean to you
Next time you'll think about yelling at the only person competent to handle the situation, remember:
not to say anything you could regret later,
not to get into unnecessary discussions,
to keep your voice down,
to take deep breaths.
Tip No.20
Don't Overuse Emojis And Abbreviations
Don't try to impose on live chat operators the type of language you use. Emoticons, abbreviations and misspelled words might be the norm for you, but not for people working in a formal communication channel.
Instead, help live chat operators deliver interaction in the best possible way by:
minimizing the number of emojis to the bare minimum,
avoiding emojis with ambiguous meaning,
not overusing exclamation and question marks,
not writing sentences in capital letters.
Conclusions
Following live chat etiquette is neither physically exhausting nor financially impossible. If you want to have happy and buying customers, treat your customer service representatives with a professional chat etiquette training.
Try out Tidio's free trial and test live chat etiquette now!
Turn your website visitors into delighted customers.
Set up the Tidio live chat app in 5 minutes and watch your sales grow.
Learn About Live Chat