Have you ever wondered about using chatbots on your website? Maybe you are already using a live chat, and you are looking for some ideas to improve your workflow? If you're an online business owner, know this – chatbots are doing great in marketing, sales, and customer service. And yes, customers like them a lot.
They make businesses more accessible, personalized, and responsive to customers' needs. It's a win-win situation for both sides, as chatbots help your customers and increase your sales.
Here comes the best news – you can build and add a chatbot to your website in minutes without any coding skills. It is free!
You can do it now or read more to find some chatbot ideas first.
Looking for Ideas to Increase Your Sales? Chatbots Can:
Deliver Welcome Messages
Greet your customers with a chatbot to draw their attention, make them feel welcome, and put them in a good mood for shopping.
Recover Abandoned Carts
When customers abandon their virtual shopping carts, your chatbot can remind them that they didn't finish the purchase.
Stop Visitors from Leaving
A chatbot can buy some extra time online by engaging customers who are about to leave. It can change their minds or try to receive some feedback.
Generate Leads
You can collect contact data of your clients with chatbots online and use it for marketing and sales purposes.
Answer Frequent Questions
You can use your chatbots to automatically answer the most common questions you receive from your customers over and over again.
Check Order Status
You can easily integrate chatbots with your Shopify account or your data system and allow customers to check the status of their order during chatbot conversation.
Inform That Operators Are Busy
You can use chatbots as a backup to your customer support team. They can provide basic customer service and deal with easy cases or hand them over to a live support agent.
Tag Customers
Chatbots can mark customers who mentioned a particular phrase or visited a specific product website. Tagged customers can receive unique messages and completely different conversation options.
Inform About a Discount or Sale
A chatbot can help to influence customers' browsing behavior – inform about sales, redirect customers to selected products, give discounts to improve customer experience.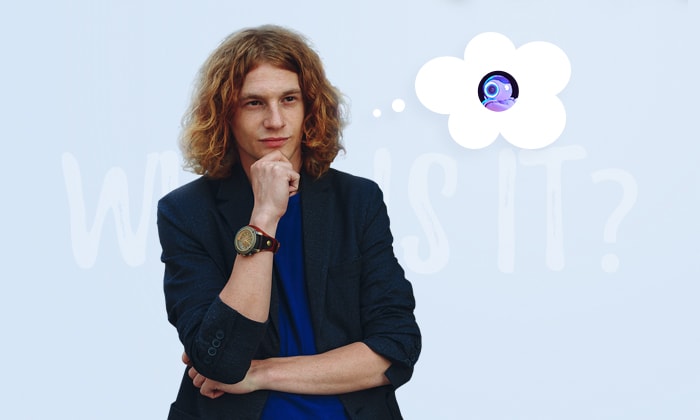 What Is a Chatbot?
A chatbot is a virtual conversation agent. Chatbots can hold an online conversation based on pre-set rules and chatbot scripts. They perform a specific action in response to a specific event. For instance, chatbots can offer a discount when your customers abandon their shopping carts.
Websites, where you talk to a "robot", are getting the attention of the general public. Chatbots, or conversation bots, can be categorized in many ways. There are e-commerce chatbots, video game bots, voice assistants, and you can even find an online chatbot girlfriend (or a chatbot boyfriend). In more general terms, the two most common types are scripted chatbots and AI chatbots.
Artificial Intelligence (AI) is mostly used in the enterprise sector. An AI chatbot can be useful in some scenarios, but the technology is still in its infancy. Even the best AI chatbots have severe problems with keeping up with seemingly easy conversations. The most advanced chatbot using AI still cannot associate different fragments of conversation and combine them into a meaningful whole.
Artificial Intelligence (AI) is mostly used in the enterprise sector. An AI chatbot can be useful in some scenarios, but the technology is still in its infancy. Even the best AI chatbots have severe problems with keeping up with seemingly easy conversations. The most advanced chatbot using AI still cannot associate different fragments of conversation and combine them into a meaningful whole.
The best chatbots are the ones that work. Scripted chatbots are easier to make (no coding skills required), faster (you set them up in a few minutes), and less expensive tools for small/medium businesses. All it takes is to register with an online chatbot platform (like Tidio) and integrate it with your website. Default chatbot scripts are available, but you can edit templates and create entirely new chatbots on your own.
Chatbots are often an addition to a live chat solution. The common approach is to have a live chat agent to assist your customers and automate some of the tasks with chatbots. In contemporary e-commerce, live support and chatbot service are complementary to each other.
How do customers feel about chatbots? According to Point Source Global Chatbot Report, 49% of consumers are willing to shop more frequently and 34% will spend more when chatbots are present.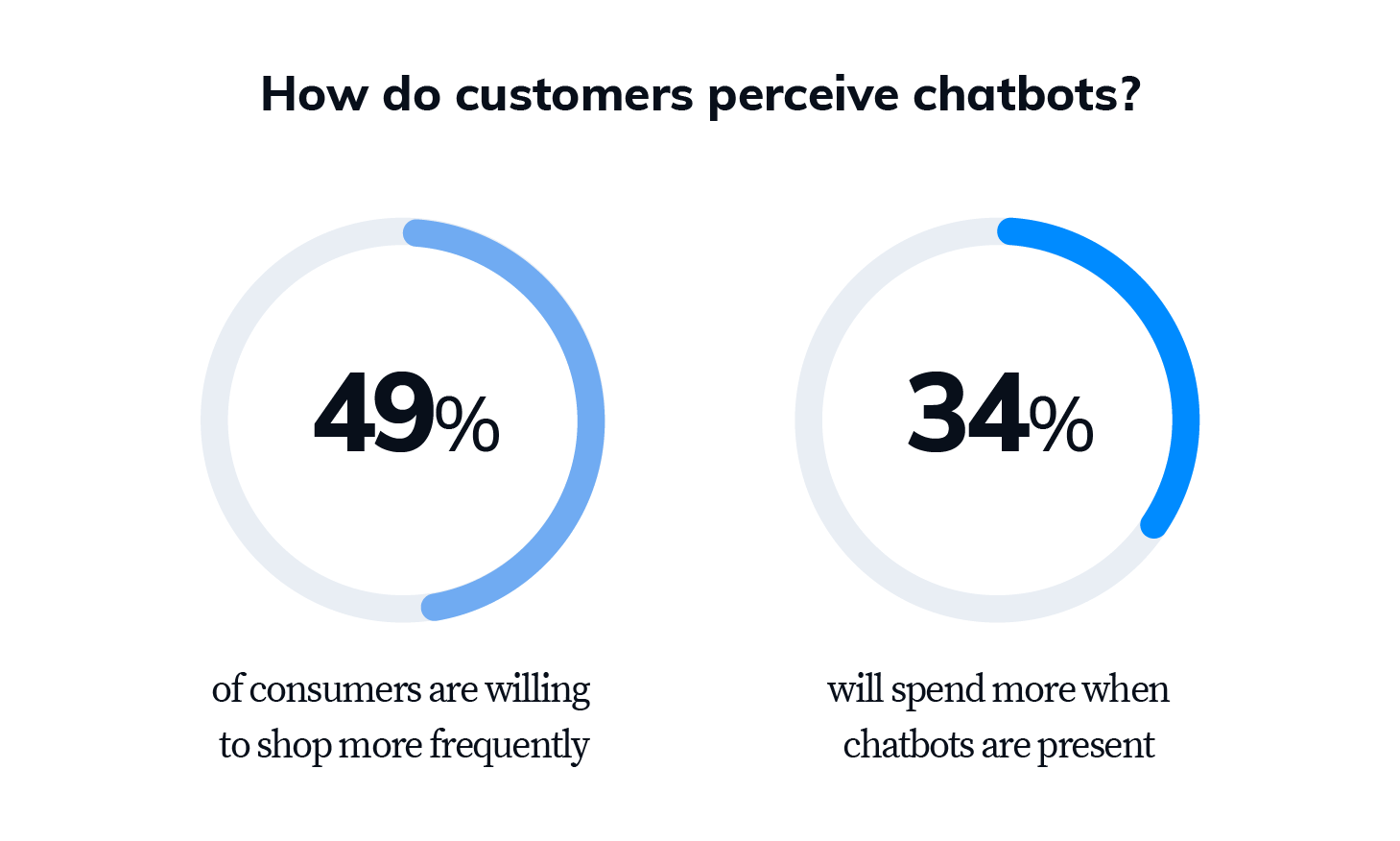 Our survey – Chatbot Trends and Stats in 2019 – has also confirmed that customers are getting more and more comfortable with this technology. Instead of writing emails or making phone calls, they prefer to use live chat widgets and text with chatbots online in real-time.
Use chatbots together with live chat to improve the efficiency of your website interactions. Find the best live chat software for your business needs and learn how to create a bot.
Benefits of Using a Chatbot Online Shopping Assistant
Why should you consider using chatbots for your business? Because they provide a lot of benefits in terms of sales and customer service.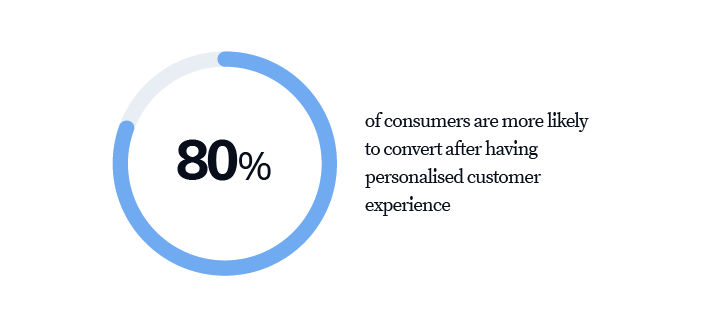 How Chatbots Can Transform Your Business
Chatbots generate new leads.
Chatbots help to increase sales and conversion rates.
Chatbots save a lot of time (for both customers and business owners).
Chatbots automate some of the most tedious tasks
How Can Chatbots Improve Customer Service?
Chatbots can offer all skills for chat support.
Chatbots make customer service faster, more efficient, and accessible.
Chatbots personalize communication with all types of customers.
Chatbots reduce your support team workload and allow them to focus only on the most demanding cases.
Chatbots provide 24/7 support.
How do chatbots help with all that, exactly?
Check out the best chatbot online use cases for growing your business. Also, learn what sales chatbots are and how to use them to increase your revenue.
Unique Chatbot Ideas to Increase Online Sales
Chatbots Can Greet Your Online Customers with Custom Message
The customer enters your online store for the first time and receives a welcome message from a chatbot. Isn't that cool? If they're a returning visitor, you can even greet them with their name, or offer a discount to improve your chances of selling. A conversation bot that sends a friendly welcome message can break the ice between the customer and the business.
That's not all – if your business is international, your chatbot can even greet visitors in multiple languages, depending on their location!
What's the Idea Behind Chatbot Welcome Messages?
It might not seem important, but personalization does help with online sales. Doing these little things makes your customer feel better. Sending them a welcome message or using their name during chatbot conversation are great ways to increase your chances of conversion.
Epsilon Marketing research suggests that customers who have had personalized customer experience are 80% more likely to buy!
Abandoned Cart Recovery Chatbots
Sending an abandoned cart email (an email that is sent to a shopper who has abandoned their shopping cart) is an example of an old-school approach to the problem. It takes too much time. Chatbots react instantly and they can give the customers an incentive to complete their purchase.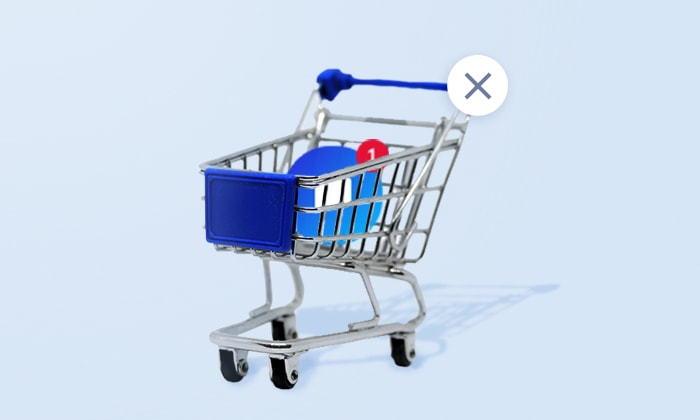 The abandoned cart recovery chatbot is a popular template. This is one of the most important chatbots for e-commerce, as it solves one of the biggest concerns of store owners – abandoned carts.
You can try out a free abandoned cart chatbot template available in Tidio. Create your free account and get access to 16 chatbot templates now.
How Do Abandoned Cart Chatbots Work?
Your customer adds products to their cart but doesn't proceed to checkout. Your chatbot can engage them, ask a question, or offer a discount. It actually works and increases the odds of completing a purchase. The abandoned cart chatbots have one mission – don't let customers walk away without buying!
How Can Abandoned Cart Recovery Improve Sales?
You increase your conversion rate by reducing the abandoned cart rate, and you help your customers make up their minds. Even if they won't buy – at least you'll get feedback on how to improve your store.
Chatbots That Stop Online Visitors from Leaving the Store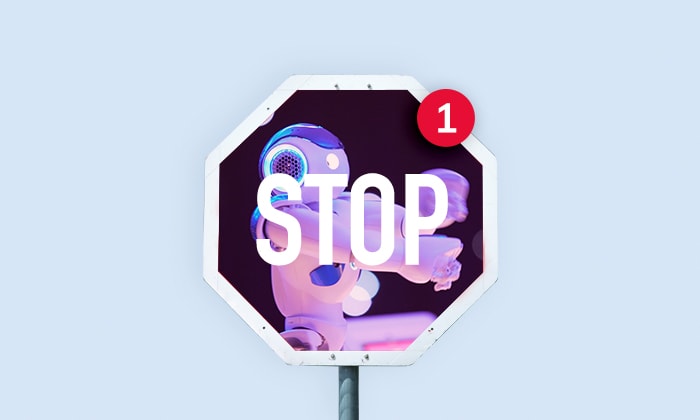 Visitors who want to leave your website can be engaged the same as customers abandoning their carts. It is especially useful for service companies – instead of recovering a cart, you connect with the visitor, ask them some questions, and generate a lead.
How Can Chatbots Stop Visitors from Leaving?
When the customer's mouse cursor leaves a window, a chatbot can send a message or a quick reply type of question. Alternatively, the chatbot can start a conversation and, at the same time, discreetly notify the live chat human operator. This valuable piece of information can be used to prioritize customers who are about to leave.
Chatbots can engage customers and make them change their minds. Consequently, you save a lead or at least get some useful feedback.
Chatbots Generate Leads When You Are Offline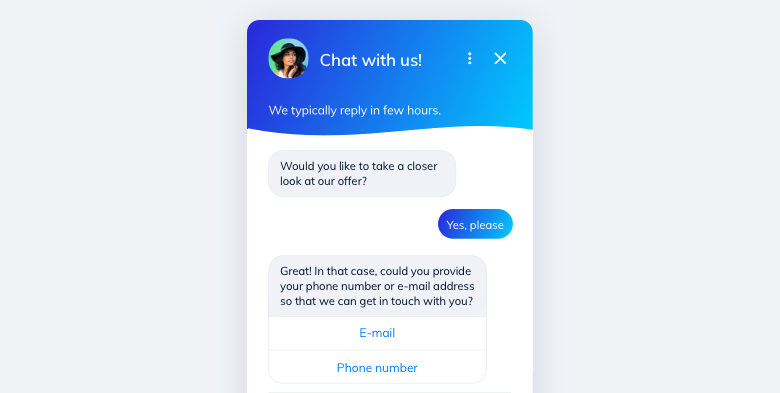 One of the best chatbots uses is setting it up for collecting contact information (leads). When you're offline, your customer can leave their question and order a phone call (or an email). Your chatbot can ask them for contact details so that you can get back to the customers later. Generating leads is critical for building your customer base.
How can chatbots generate leads?
Leads are frequently generated with pop-up ads. These can irritate your customers and hamper the browsing experience. Interactive chatbots are much more user-friendly. A chatbot icon in the corner of the screen is subtle and non-intrusive. Therefore, your visitors are more likely to sign up for a newsletter or leave contact details.
Chatbots can generate leads 24/7! You get a lead regardless if you're online or not. You can convert that lead into a customer later. Lead generation chatbots are some of the best online bots available and are an exemplary case of proven chatbot usage.
Chatbot Ideas to Improve Online Customer Service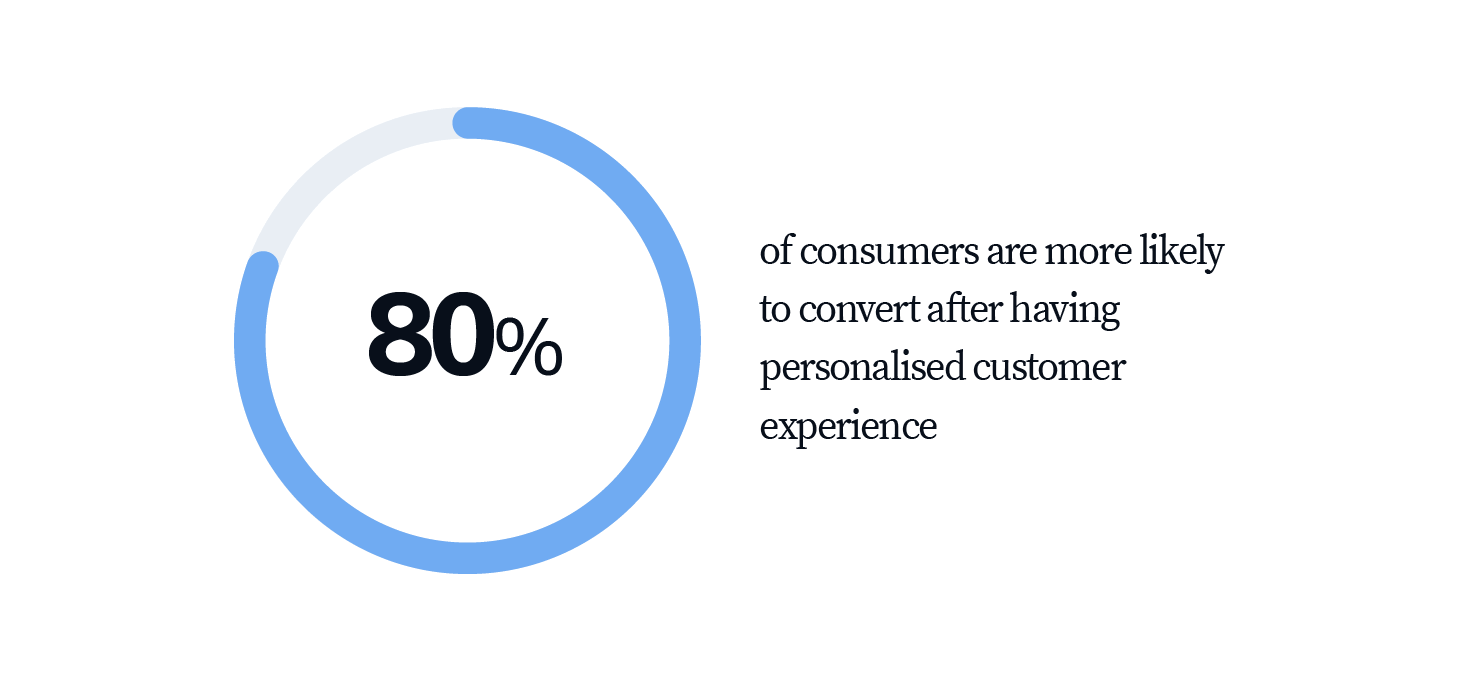 FAQ Chatbot
Imagine that a customer wants to ask some simple and common questions. You've already answered these, like, one hundred times. You could probably come up with some better ideas for spending your time. Instead, you are bogged down in questions from online customers. There's a way. Use chatbots!
What are the benefits of using a chatbot to answer frequent questions?
Chatbots can save a lot of time by using pre-set answers to the FAQ (frequently asked questions). Your client chooses their question from a list in your live chat widget and gets an instant answer. Instead of reading long instructions, the customers can talk to an interactive chatbot that is informative and fun to use. Today, even universities use chatbots to answer routine questions from candidates and students.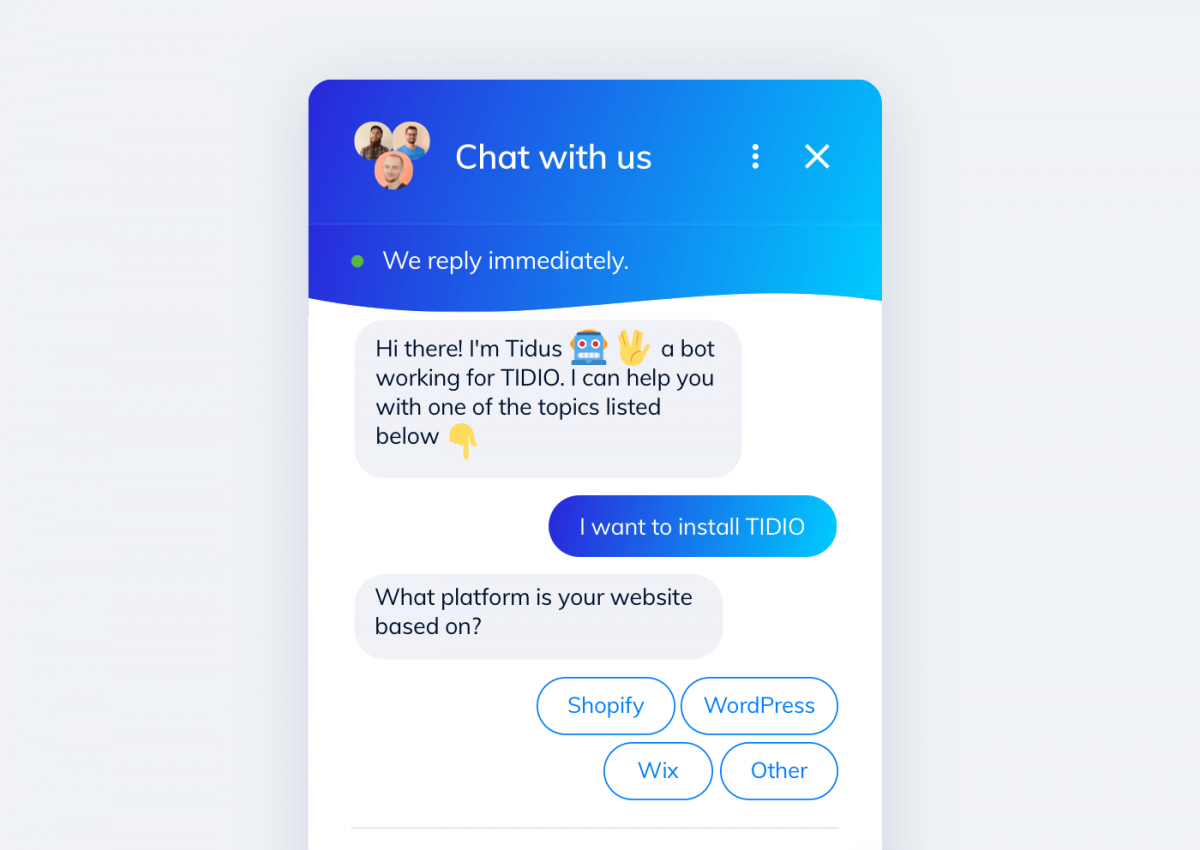 By using chatbots, you save a lot of time by setting answers just once, and customers save time because they don't have to wait for your response – the online chatbot replies instantly.
Allow Customers to Check Order Status Through a Chatbot Online
Our research says that 11,5% of customers' questions are about delivery status. You can save lots of time for yourself and your customer by using this chatbot – a client can type in the shipping number or an email to get an immediate answer.
Why Use a Delivery Status Chatbot?
A chatbot can be easily integrated with your store. For instance, Tidio Chatbots can use special Shopify nodes, like the Check Order Status node or the Shipping Zones node. Your customer gets a quick reply, and you save time by letting the chatbot do the work.
Let Your Customer Know When Operators Are Busy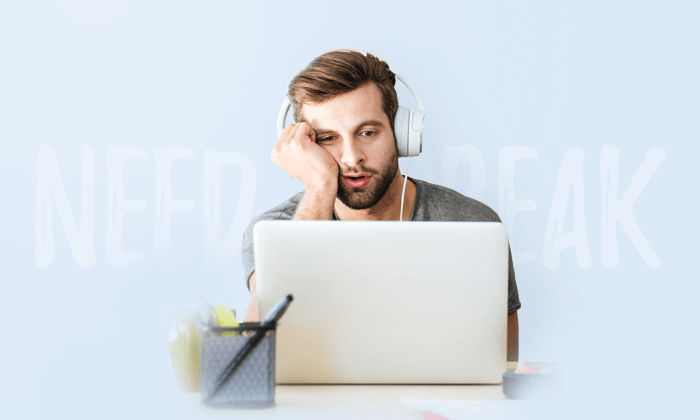 Your customer wants to talk to a live operator, but there's no one available (e.g. they took a break – customer service agents are human beings too!).
The chatbot will send a message of your choosing to a customer – saying, for instance, that an operator will be back in a moment. If you don't want to keep your customer waiting, you can allow them to leave their phone number or email for further contact.
Why Is It a Good Idea to Have a Chatbot Inform Customers About Live Chat Agents Availability?
You make your customers feel cared for, and you offer them a choice – they can wait, or leave their contact information. You don't lose your client, and you don't make them angry by not responding. A chatbot won't let them feel ignored, and it can start a conversation before a live chat agent takes over. It is better to chat with a bot than to be left on your own.
According to the PricewaterhouseCoopers report, 80% of customers consider speed to be the most relevant factor of customer service.
Tag a Customer for Extra Personalisation
A chatbot can automatically mark a customer who has viewed a specific URL, performed a specific action, or wrote a message containing selected keywords. In Tidio, you can assign custom contact properties (Set contact property) and use them later as conditions in your chatbot conversation flow. You can also use an Add a tag node, which is a simpler way of marking your customers. These "tags", however, can't be automatically used as conditions.
What's the Point of Making Chatbots Distinguish Different Types of Customers?
Tagging can be used to provide unique customer service depending on customers' behavior. For example, you have a client who bought several expensive products. You can mark such customers with a "VIP" tag or add a custom property called "VIP" to their profiles and set a value of it. Next time a VIP customer visits your website, your chatbot will be able to check if there are any custom properties and conditions the visitor meets. If so, the chatbot can send a personalized message. Customers love that!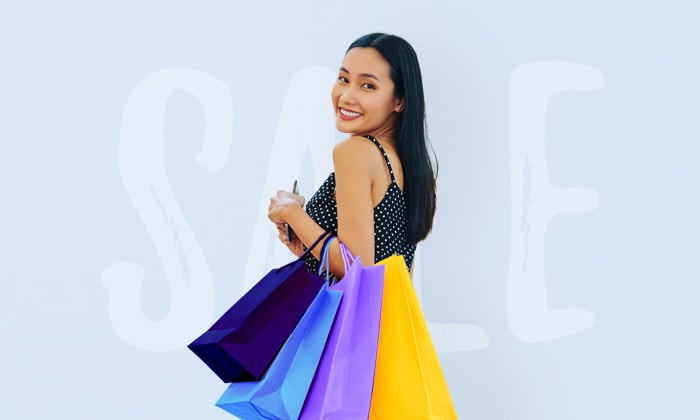 Inform About a Discount or Sale with Online Chatbots
Another chatbot example worth considering is one offering discounts. It can be triggered under some circumstances: when a customer visits a specific URL, revisits the site, abandons their cart, reads a blog post, or even visits your store on a specific day of the week! The sky's the limit!
Why Is It Worth to Offer a Discount or Inform About a Sale with Chatbots?
In this Epsilon Marketing study, 31% of consumers have responded that receiving a discount (or anything that helps them save some money) was their favorite way to make them feel like a VIP. Offering coupons and discounts is an excellent way to increase your sales and another great example of using chatbots.
Benefit: Your customers love sales and discounts – with a chatbot, you can make sure that customers get what they desire. And you get a sales boost!
Try out Best Chatbot Ideas for Business
Chatbots can offer great value to online businesses: they improve customer service, provide a unique customer experience, save a lot of your time, and increase your sales.
Customers are becoming increasingly aware of chatbots, and are already willing to shop more when chatbots are present. Furthermore, 49% of online shoppers declare that online chat (live chat/chatbot) is their preferred channel of communication. The Millenials love chatbot customer service.
There's not much to lose, and certainly, a lot to gain. Trying to use new technologies can be a huge asset in getting ahead of your competitors – and that's exactly why we recommend you give it a shot.
How Do I Make a Custom Chatbot Online?
You can start building, testing, and using chatbots right now in your web browser. No coding skills are required – all you have to do is register with a free chatbot platform and start using chatbot templates or building your own chatbots from scratch.
Building your own chatbot is as easy as connecting the dots. If you'd like to dig a little deeper, you can check out all the actions a chatbot may follow. Just browse chatbot templates available in Tidio.
Try out Tidio's chatbot app and make your chatbot ideas come to life.