Many people underestimate the importance of reading. 
However—
For a business owner, reading is vital. Or at least it should be. 
It can develop your critical and analytical thinking, give you the ability to view situations from different perspectives, teach you best practices, and prepare you for unpredictable situations.
Going through the best books for business owners can indeed help you in becoming a top entrepreneur.
If you are looking for the best books on business, look no further.
Here's the list of the must-read books for entrepreneurs:
Want to learn even more about growing a business? Check these out:
Now—
Let's get down to reading.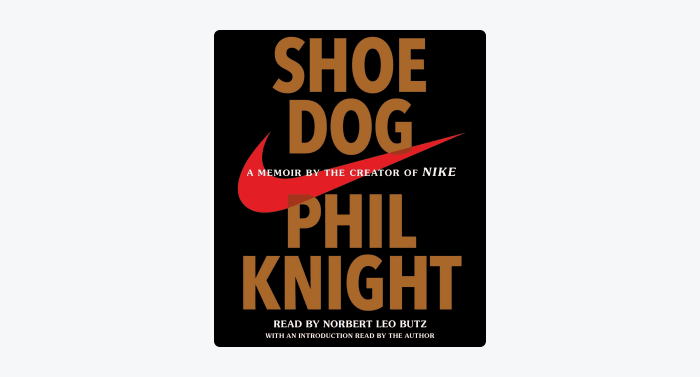 Rating: 4.47/5⭐️—224,928 ratings
Length: 400 pages 📖
Publication Date: April 2016
As the name suggests, this book is a unique telling of a story of Nike's CEO Phil Knight. It presents a unique opportunity to put yourself in the founder's shoes and discover the inside story of the early days of the company. This is one of the best books for new business owners because it is full of valuable lessons, inspiration, and humble recollections.
Nike is a great example of how a shared mission and a deep belief in the power of sport can change everything for a shoe company and, ultimately, for the world of sport. It's definitely one of the best books for business owners in any industry.
As Andrei Kurtuy from Novoresume shares, coming from the owner of one of the largest shoe brands, this book gives you a complete insight into becoming an entrepreneur and encourages you to take a leap of faith in life. I read this book during my high school days, but the struggle of Phil Knight has stayed with me during my entire life. It encouraged me to believe in my idea and turn it into a successful business.
Don't tell people how to do things, tell them what to do and let them surprise you with their results.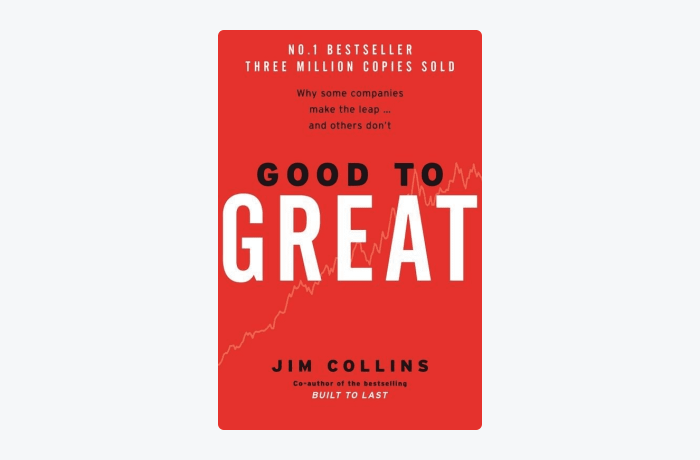 Rating: 4.13/5⭐️—165,006 ratings
Length: 400 pages 📖
Publication Date: October 2001
This book is the recollection of the 5-year study conducted by Jim Collins and his team on how to fight mediocrity and turn it into greatness. His research team read and coded 6,000 articles, generated more than 2,000 pages of interview transcripts and created 384 megabytes of computer data.
The team identified a set of elite companies that made a leap towards great results and then managed to sustain those results for at least 15 years. How did they define great results? Well, those had to be the companies that generated cumulative stock returns that beat the general stock market by an average of seven times in fifteen years. Then, they compared the good-to-great companies with a set of comparison companies that didn't make the leap to figure out the crucial differences. This book is a unique collection of learnings and findings from the research.
In the aspiration to explore how a merely good company can become a great one, the book is a great read for entrepreneurs in all business industries. Its findings may give hope to some but disappoint the others since greatness is, obviously, a tough thing to achieve. This book proves that successful companies are not born this way, they are made this way.
Great vision without great people is irrelevant.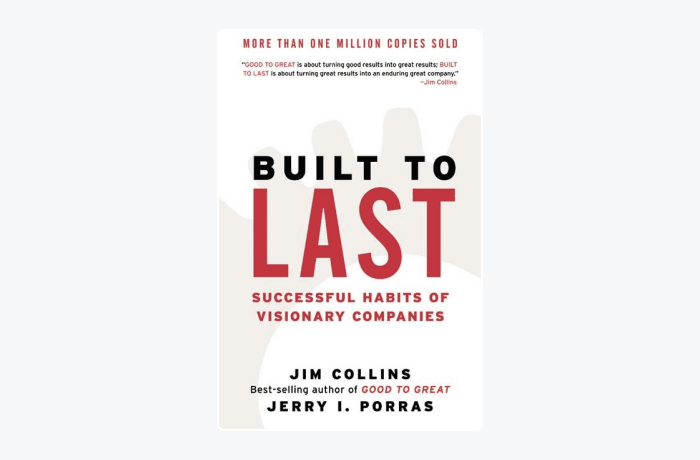 Rating: 4.04/5⭐️—69,838 ratings
Print Length: 368 pages 📖
Publication Date: October 1994
Built to Last is the first book by Jim Collins. However, after he wrote Good to Great, the one mentioned above, he admitted that Built to Last can serve as a sequel to it rather than a prequel.
Unlike Good to Great, this book focuses on sustaining great results after you have already achieved them. It guides the readers through useful practices and pieces of advice necessary to make the company last and maintain its growth.
This book is the result of another substantial research project that took 6 years to complete and involved 18 truly exceptional companies. With its thorough research and well-designed takeaways, Built to Last offers a master blueprint for building organizations that will last and thrive long into the 21st century and beyond.
One of the most important steps you can take in building a visionary company is not an action, but a shift in perspective.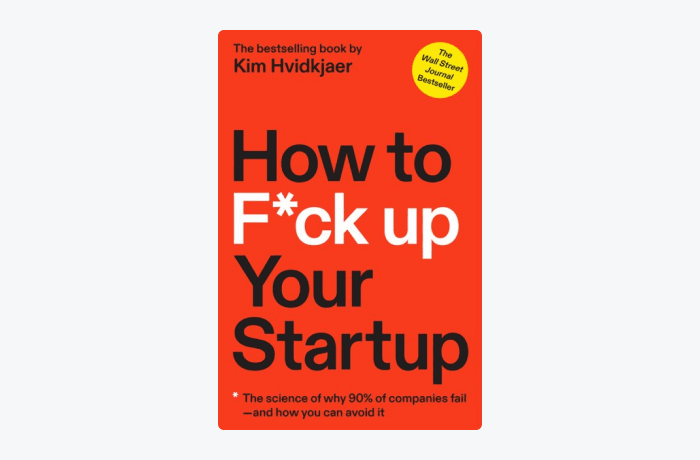 Unfortunately, the hard truth is that the majority of businesses fail. The author of this book, Kim Hvidkjaer, became a millionaire at 29 but went broke 2 years later.
After rebuilding everything from scratch, he studied thousands of failed startups and became a true expert in failure, which led to this book.
The book can become a go-to guide for every beginner entrepreneur. It describes every mistake one can potentially make when starting a business, and gives important tips on how to avoid them. What we especially liked was the feeling that you are mentored by an experienced business veteran when reading this book.
Published for the first time at the beginning of 2022, How to F*ck Up Your Startup is a must-read manual of what not to do if you dream of success. It's one of the best business books for new business owners as well as the seasoned ones.
Hope is not a strategy.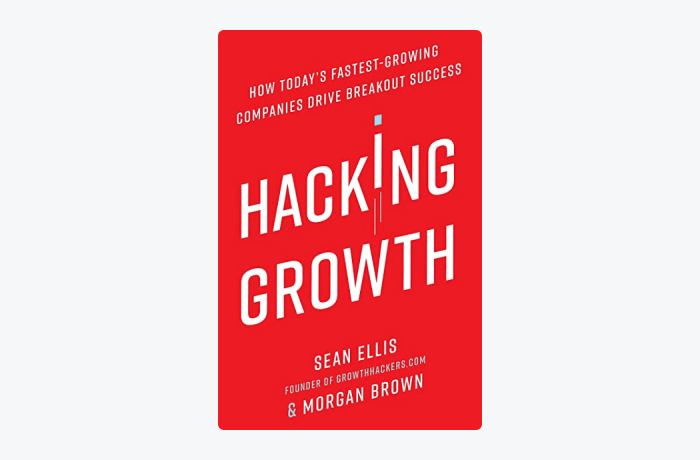 Rating: 4.11/5⭐️—4,046 ratings
Length: 320 pages 📖
Publication Date: April 2017
This book is an extremely useful toolkit that business owners in all industries can use to increase their customer base and market share.
It guides readers through the process of creating and executing their own custom-made growth hacking strategy. It's one of the greatest books on running a business for any marketer, entrepreneur, innovator or manager. If you want to build consistent, replicable, cost-effective, and data-driven results, make sure to check it out.
I found that asking people if they were satisfied with a product didn't deliver meaningful insights; disappointment was a much better gauge of product loyalty than satisfaction.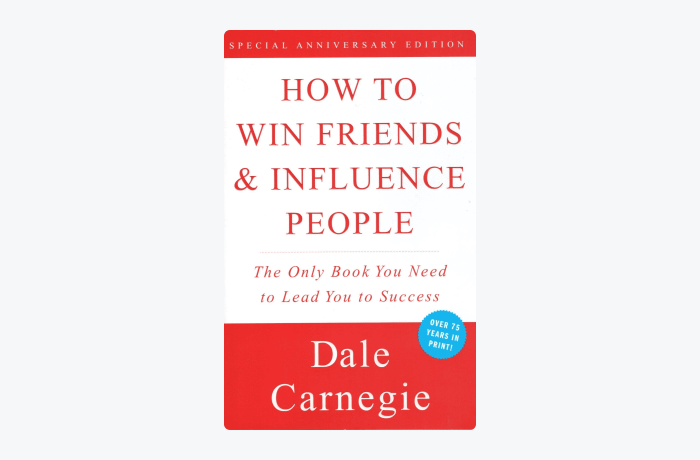 Rating: 4.21/5⭐️—20,189 ratings
Length: 320 pages 📖
Publication Date: October 1998
This is one of the best books for new business owners and those who want to improve their communication and develop their leadership skills. Some call its author a role model of self-improvement literature, and there are good reasons for it.
This book that has sold more than 30 million copies since its first release is packed with crucial advice for anyone in the world of business or even outside of it.
It's a timeless recollection of six ways to make people like you, twelve ways to win people to your way of thinking, and nine ways to change people without arousing resentment. As Joy Corkery from Latana shares, There are many lessons that business owners can get from reading this book but, for me, what is most crucial is to make people feel important.
You can make more friends in two months by becoming interested in other people than you can in two years by trying to get other people interested in you.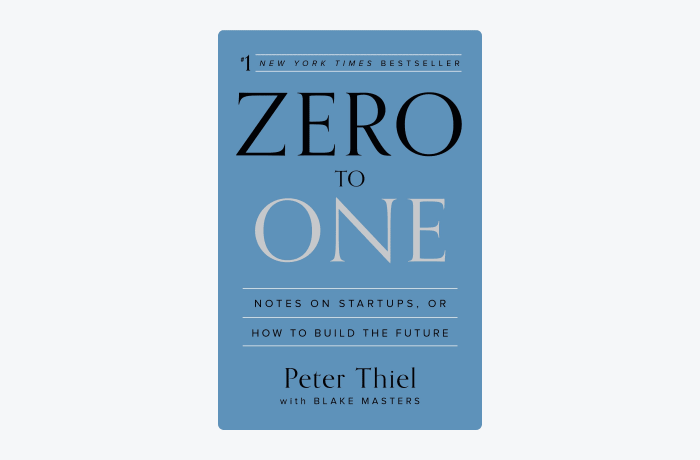 Rating: 4.18/5⭐️—283,045 ratings
Length: 224 pages 📖
Publication Date: September 2014
There are always new discoveries to make and new inventions to create. Even if it seems that it's not possible to come up with anything new and unique in our modern world.
In Zero to One, legendary entrepreneur Peter Thiel shows how we can find ways to create new inventions, even if it seems like everything has already been done. This is one of the books for beginner entrepreneurs that presents an optimistic view of future progress and a new way of thinking about innovation. It also teaches you to ask the questions that lead to finding value in unexpected places.
The best entrepreneurs know this: every great business is built around a secret that's hidden from the outside. A great company is a conspiracy to change the world; when you share your secret, the recipient becomes a fellow conspirator.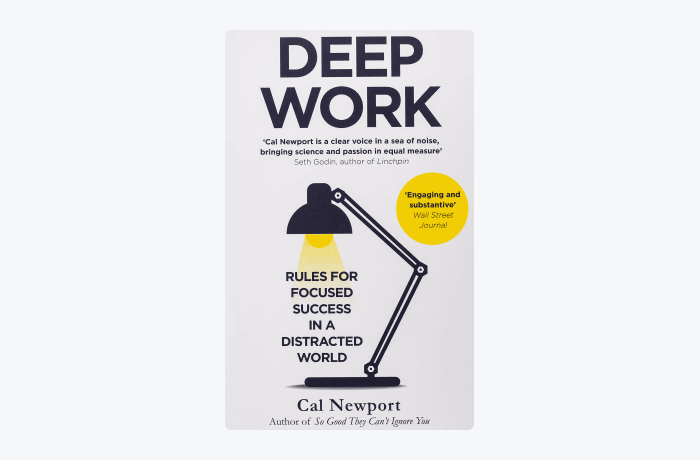 Rating: 4.19/5⭐️—118,387 ratings
Length: 304 pages 📖
Publication Date: January 2016
Deep work is the extremely valuable skill to focus without distraction on a cognitively demanding task. It allows you to understand new information and produce quality results fast.
In his highly relevant book, Cal Newport argues that cultivating a deep work ethic is an absolute essential in any profession. He provides both cultural criticism and actionable examples to prove his point, making the book a highly interesting read.
The book is divided into 2 parts. First, the author proves that a deep work ethic can benefit you in any profession. In the second part, he gives practical tips on how to incorporate deep work into your life by changing your habits, setting priorities, etc. in the form of four major rules.
All in all, if you seek more focus and peace of mind in our noise-filled world, this book is the one for you.
Who you are, what you think, feel, and do, what you love—is the sum of what you focus on.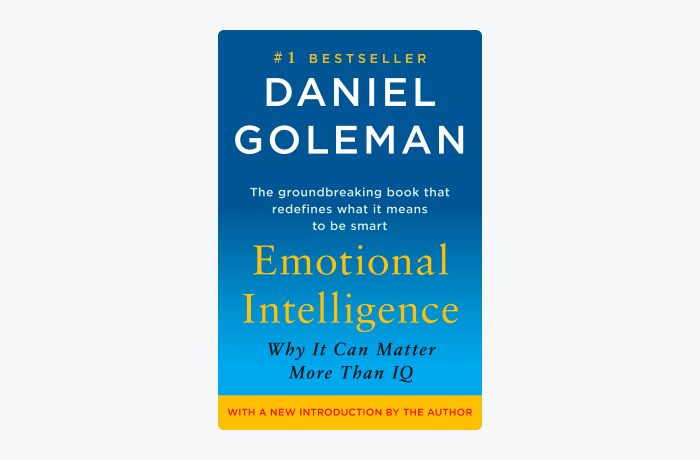 Rating: 4.03/5⭐️—103,272 ratings
Length: 352 pages 📖
Publication Date: September 2005
In his book, Daniel Goleman proves that while high IQ is not a guarantee for success, a high level of emotional intelligence is.
The book guides the reader through five aspects of emotional intelligence and shows how they can lead us to success in business, relationships, and life in general. It's a powerful narrative on the importance of emotions and being aware of them. Also, it presents ways to train your emotional intellect to become a master of it.
Leadership is not domination, but the art of persuading people to work toward a common goal.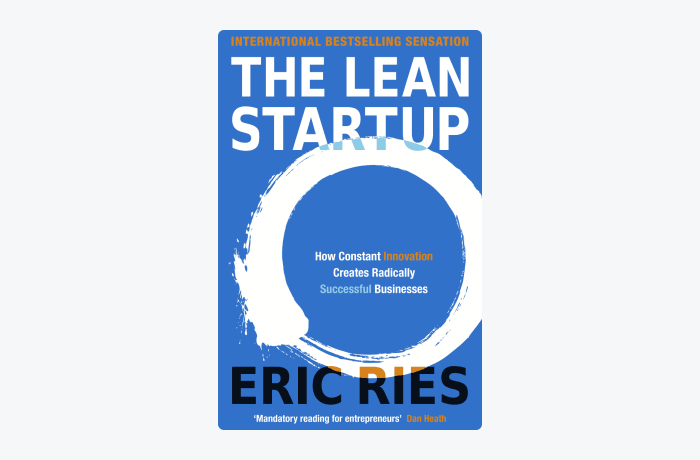 Rating: 4.11/5⭐️—284,163 ratings
Length: 320 pages 📖
Publication Date: January 2001
As we all know, most startups fail. However, there are definitely ways to prevent this. Lean Startup is the book that can help your new business succeed
This is truly one of the best books for new business owners. It offers useful ways for entrepreneurs to test their vision and adjust it in order to avoid failure and grow fast. The author shares a scientific approach to creating and managing successful startups in our age of constant innovation and the need to adapt.
This is one of the most important lessons of the scientific method: if you cannot fail, you cannot learn.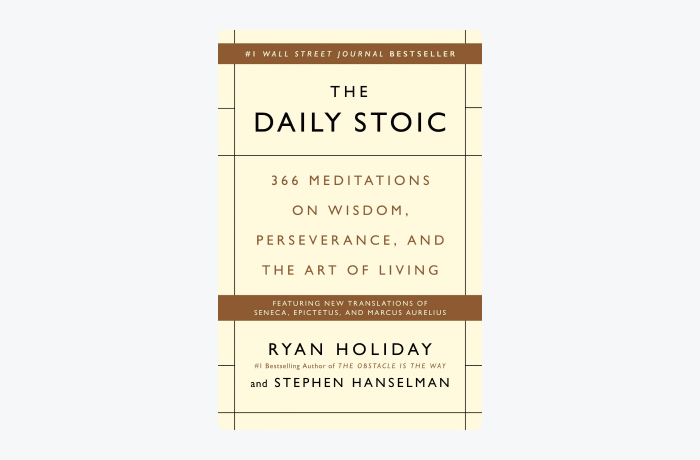 Stoicism is a philosophy designed to help us become more resilient, happier, and more wise–and as a result, better people, better parents and better professionals.
Stoic philosophy is the secret wisdom of the world's greatest leaders, so why not get acquainted with it yourself?
The Daily Stoic is not a business book in its traditional sense. Some people in the book's reviews say that it serves as a "book vitamin" to them, gives a whole new perspective on life, and opens their mind.
In short, it's one of the must-read books for entrepreneurs who want to achieve great results both professionally and personally.
The book offers 366 pieces on stoic wisdom, one advice per day, to pack your whole year with food for thought.
All you need are these: certainty of judgment in the present moment; action for the common good in the present moment; and an attitude of gratitude in the present moment for anything that comes your way.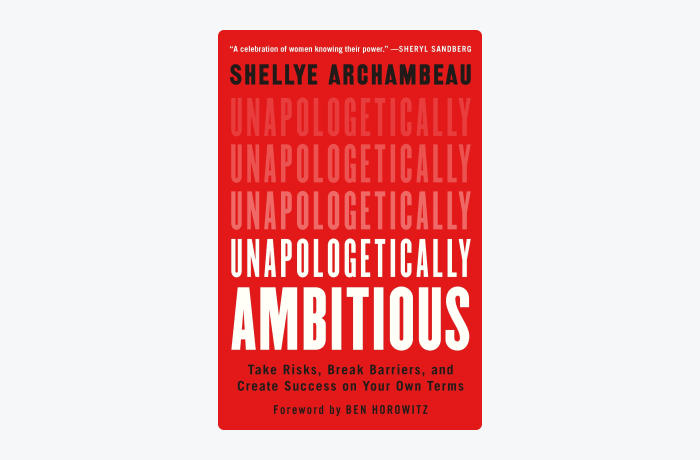 Shellye Archambeau is one of the first female African American CEOs of Silicon Valley. In her bestselling book, she recollects how she overcame the challenges which inevitably came with being a young black woman, wife, mother, and a CEO.
The book gives concrete steps on how to take calculated risks. It teaches readers to plan efficiently, develop financial literacy, and combine work, family, and a good level of self-care. This is one of the best books to learn about business from the perspective of a successful female entrepreneur.
Success begins with figuring out what you want, then making the choices that will get you there. You'll notice I use that word a lot: choices.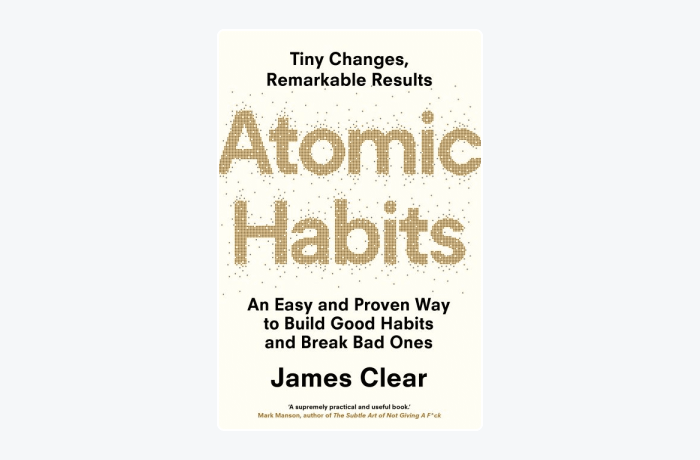 James Clear is a true expert on habit formation, and in this bestseller he shares all his knowledge and secrets on how to build habits that will last a lifetime. According to the author, no matter what goals you have in business and in life, it's your everyday actions that lead you towards them.
How to ensure those actions help you achieve what you want?
Build habits out of them, the book argues. It suggests that building a solid new habit takes on average from 2 to 8 months, which contradicts a popular myth of 21 days. It offers a detailed insight into how to make time for new habits. In addition, the book can help to overcome procrastination and a lack of motivation, get back on track if you get off the course, and more. A true must read for entrepreneurs and business owners.
When you fall in love with the process rather than the product, you don't have to wait to give yourself permission to be happy. You can be satisfied anytime your system is running.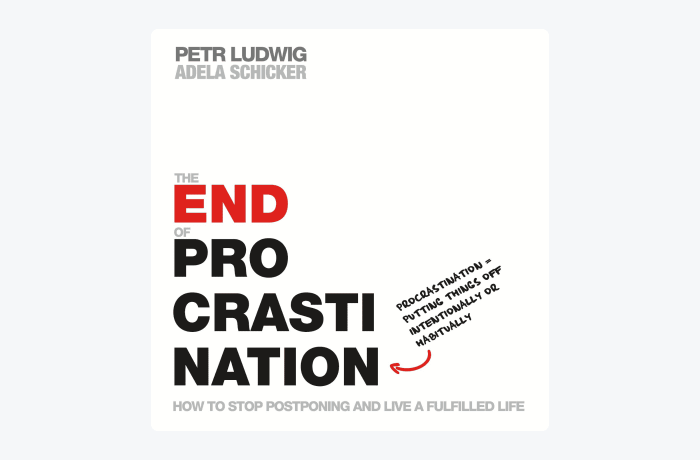 Unfortunately, most of us procrastinate daily. Some do it because of distractions, others because of poor time management, lack of organizational skills, no motivation, or even fear of failure.
This book is a hands-on guide on how to fight the issue and get back on track. The author highlights that ending procrastination is not just a way to manage your time better. Instead, it's one of the key actions to develop a sense of purpose and live a life with fulfillment.
The End of Procrastination offers eight actionable tools that can help you manage your time better and start achieving your goals.
We were all born and unfortunately at some point will all die too. The time we spend on Earth is both limited and finite. In light of these facts, time is the most valuable commodity you have in life. It's not money; unlike time, you can borrow it, save, or earn more. You can't do that with time. Every single second you waste is gone forever.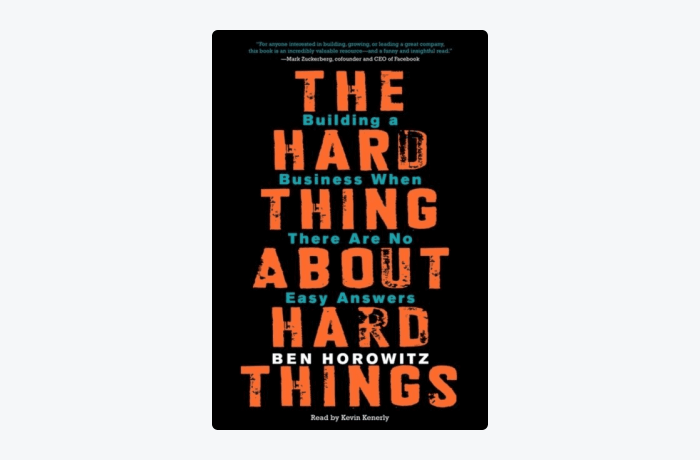 Rating: 4.23/5⭐️—77,304 ratings
Length: 304 pages 📖
Publication Date: March 2014
Ben Horowitz, the author of this book, is one of the most successful entrepreneurs of Silicon Valley. He shares his story of founding, running, selling, buying, managing, and investing in technology companies. The author gives crucial insights he gathered during his lifetime.
A lifelong rap fan, Horowitz accompanies his business lessons with lyrics from his favorite songs, which makes the book a sound read with a good flow.
Build a culture that rewards—not punishes—people for getting problems into the open where they can be solved.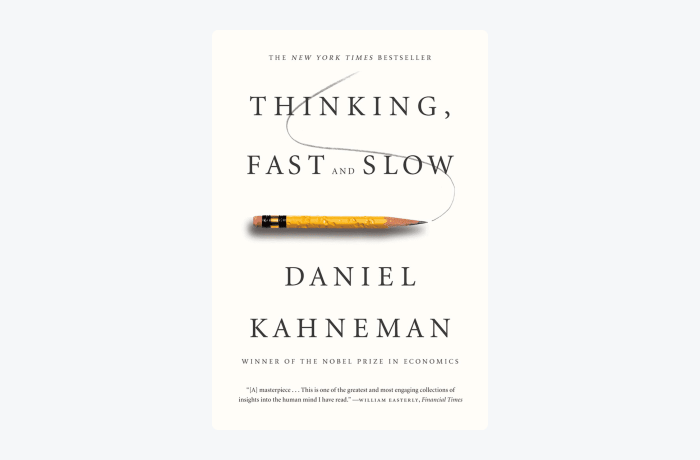 Rating: 4.17/5⭐️—411,539 ratings
Length: 499 pages 📖
Publication Date: April 2013
In short, this book explains the two systems that influence the way we think. While System 1 is fast, emotional, and intuitive, System 2 is more logical, slow, and grounded. By discussing the differences between the two, Kahneman exposes the extraordinary abilities as well as faults and biases of our thinking.
With the knowledge of the two systems, it becomes really easy to understand things like overconfidence, risk-taking, and cognitive biases, both in life and at work.
The author engages the reader in a lively conversation about how we think. He also explains how we can learn from slow thinking and where we can trust our intuitions.
In addition to providing practical insights into how we make decisions in our business and personal lives, he also shows us how to avoid mental glitches that can become troublesome. In short, this book will change how you think about thinking.
The easiest way to increase happiness is to control your use of time. Can you find more time to do the things you enjoy doing?
Rating: 4.00/5⭐️—13 ratings
Length: 233 pages 📖
Publication Date: November 2016
This book is an examination of twenty candid interviews with women entrepreneurs and innovators from a heavily male-dominated technology industry.
The interviewees include female CEOs, founders, and investors from different tech organizations. The interviewer, Danielle Newnham, presents insights, anecdotes, and advice shared with her at the interviews, combining it with hands-on advice on how to grow a startup.
These women's diverse life and career stories have led them to the top positions in the technology industry, which they currently hold. It's a great inspiration source for all entrepreneurs, both male and female.
To all those working tirelessly to increase diversity in tech – you're appreciated. What you are doing now will turn the tide and create a better future for us all.
Rating: 4.08/5⭐️—99,429 ratings
Length: 368 pages 📖
Publication Date: August 2018
In her book, the author demonstrates that excellence does not come from talent, but rather from focused persistence called grit.
She describes her own path as a daughter of a scientist throughout teaching, business consulting, and neuroscience. Her life story led her to the conclusion that success is not about talent, but about a unique mix of passion and consistent perseverance.
The book is full of humor, relevant anecdotes, and practical advice. It makes it an easy but very educational read for new business owners.
I won't just have a job; I'll have a calling. I'll challenge myself every day. When I get knocked down, I'll get back up. I may not be the smartest person in the room, but I'll strive to be the grittiest.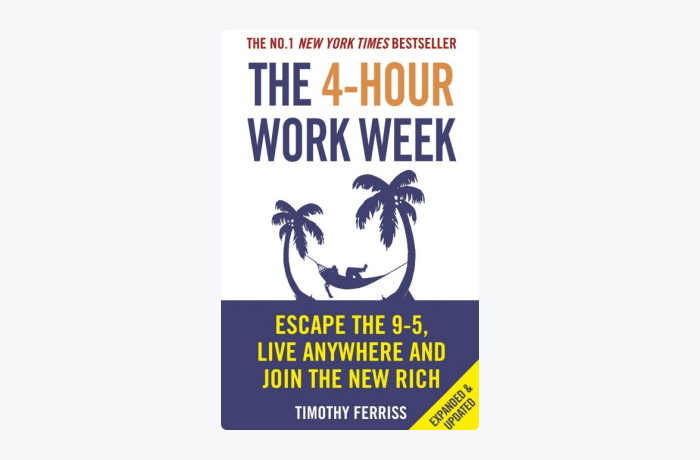 Rating: 3.92/5⭐️—253,814 ratings
Length: 448 pages 📖
Publication Date: December 2009
This is one of the best business books for beginners that aims to teach the lifestyle of the "new rich"—those who value time much more than money. It offers insight into how to live more and work less while, at the same time, making more money.
Sounds totally unrealistic, doesn't it?
In fact, the book offers more than 50 practical tips and case studies that offer a pretty realistic approach to this lifestyle.
A person's success in life can usually be measured by the number of uncomfortable conversations he or she is willing to have.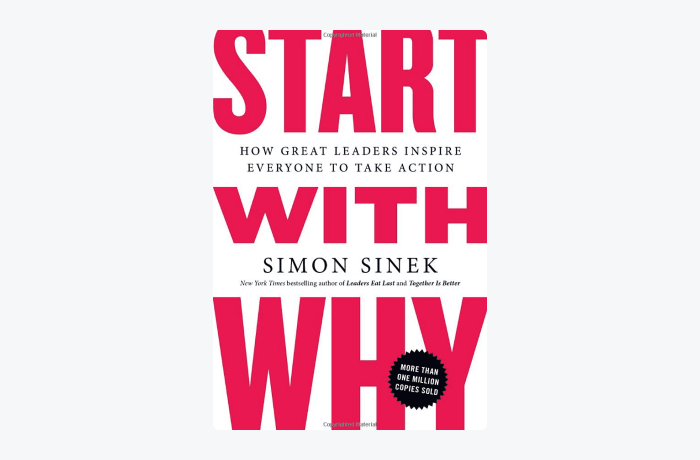 Rating: 4.10/5⭐️—174,985 ratings
Length: 256 pages 📖
Publication Date: December 2011
Simon Sinek studied some of the world's most influential leaders (think Steve Jobs, Martin Luther King Jr., the Wright Brothers, etc.). The conclusion he reached was that it was their natural ability to start with why that enabled them to inspire those around them and to achieve remarkable things.
The most influential people cannot just explain what they do and how they do it, but clearly articulate why they do it. Such people do not manipulate. They inspire and lead by their example. Simon Sinek did us all a favor by putting all his insights on great leaders into this book and turned it into a practical guide on how to get inspired and inspire others.
You don't hire for skills, you hire for attitude. You can always teach skills.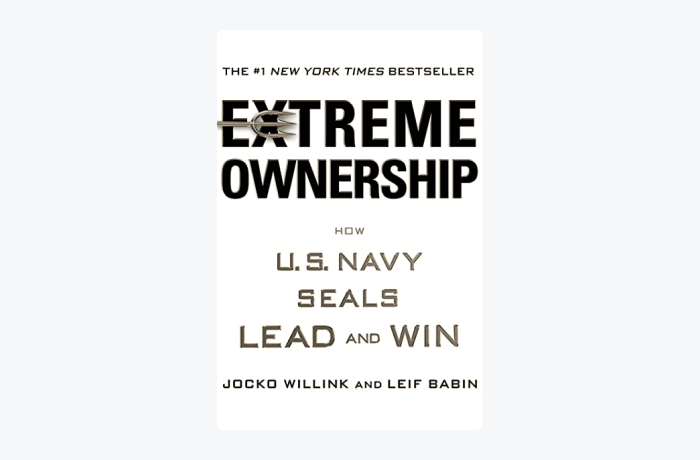 Rating: 4.25/5⭐️—62,453 ratings
Length: 384 pages 📖
Publication Date: November 2017
This is a book on the nature of authentic leadership. It can completely change your view of ownership and responsibility for everything surrounding your business.
The authors share their recollections of the war in Iraq and explain how war teaches you the most when things go wrong. They give examples of how to implement the SEAL unit principles in any leadership environment. In battle, in business, and in life, the book educates how teams should take complete ownership of any problem to get it solved.
We found the narrative highly insightful and thought-provoking, and the authors' experience is an excellent guide to the realities of the business world.
Our freedom to operate and maneuver had increased substantially through disciplined procedures. Discipline equals freedom.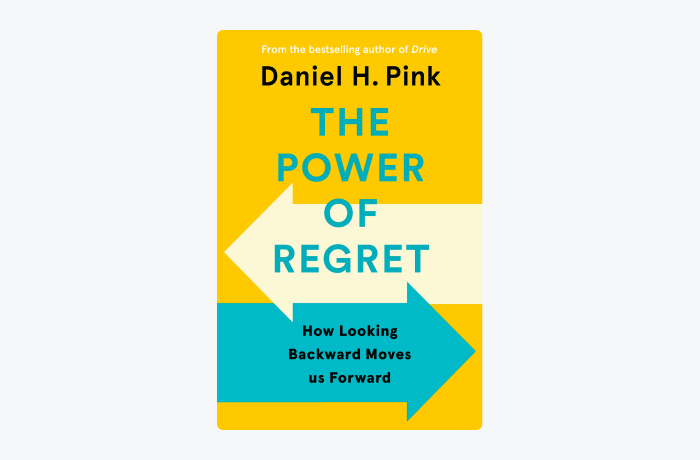 Rating: 3.90/5⭐️—4,597 ratings
Length: 256 pages 📖
Publication Date: February 2022
In this book, the author presents a new way of thinking about regret that is clear, accessible, and pragmatic.
A rich collection of true stories of people's regrets, combined with practical advice for reimagining regret as a positive force, The Power of Regret empowers us to live a richer, more fulfilled life.
We all have regrets. That's just a part of life. But this book can help us turn them into a force moving us forward. That's what makes it a universally important book to check out for the sake of your professional as well as private life.
When feeling is for thinking and thinking is for doing, regret is for making us better.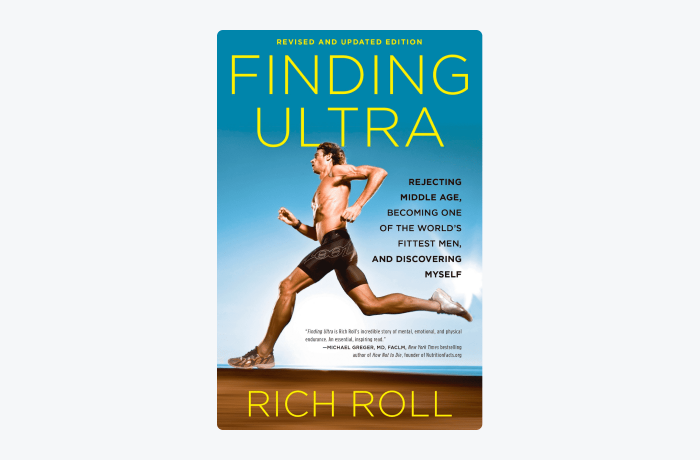 Rating: 4.00/5⭐️—19,480 ratings
Length: 400 pages 📖
Publication Date: May 2013
This is another one of the nontraditional business books on our list. In this incredible story of strength, the author gives a recollection of how he achieved one of the most inspiring midlife physical transformations ever. As Roll himself describes it, he turned from an overweight couch potato into a true endurance machine. As a result, he became a triathlon champion multiple times.
It's a lesson of incredible discipline, passion, and belief in greater things to come.
Pursue what's in your heart, and the universe will conspire to support you.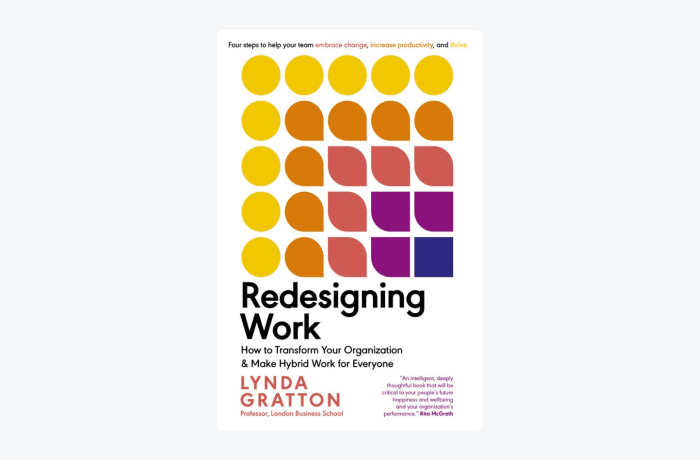 Rating: 3.83/5⭐️—25 ratings
Length: 259 pages 📖
Publication Date: May 2022
Out of all the new books on business, this one might be the most promising. The author, a global thought-leader on the future of work, presents the results of her 30 years of research and shares her 4-step framework for redesigning work.
This is one of the best books to read when starting a business. It gives useful tactics on how to understand your people, reimagine work in a creative way, test different approaches, and ensure that the benefits last.
If you want to make your people happy, productive, and satisfied, transform your organization, and make hybrid working work for you—it's one of the best new business books you must check out.
Whether you're working in a small team or running a multinational, this is the time to make lasting change and equip your business for the future.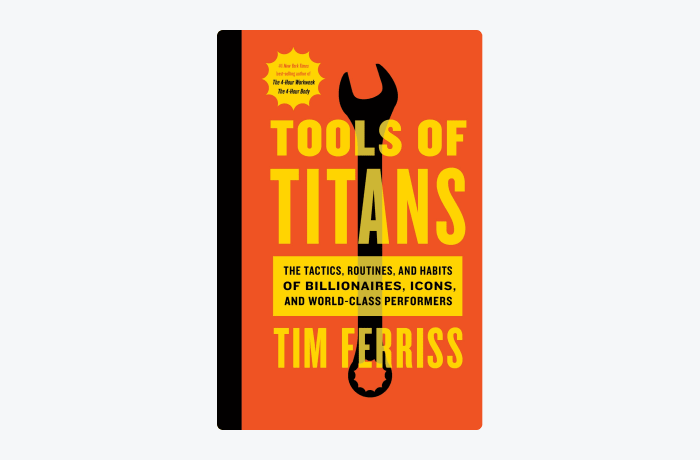 Rating: 4.09/5⭐️—37,899 ratings
Length: 736 pages 📖
Publication Date: December 2016
Tim Ferriss is the host of a famous podcast The Tim Ferriss Show. This gave him an opportunity to interview more than 200 world-class performers, ranging from celebrities and athletes to military commanders.
This book is a unique collection of the tools, and strategies gathered from the interviewees. As the author himself says, this book is a set of tactics that worked for him. And they will probably work for you, too.
The most important trick to be happy is to realize that happiness is a choice that you make and a skill that you develop. You choose to be happy, and then you work at it. It's just like building muscles.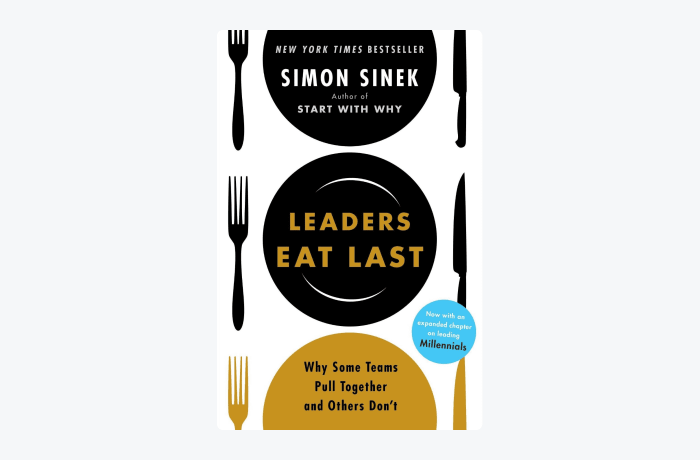 Rating: 4.11/5⭐️—41,564 ratings
Length: 368 pages 📖
Publication Date: May 2017
This book is a follow-up to Sinek's first one, Start with Why. It expands the ideas of the first book at an organizational level.
Once you determine your why, and have an idea for your business, you have to get the people who are attracted to your why, and keep them on board. This is what this book is for: building a unique culture, leading by example, and inspiring people by being a great leader.
If your actions inspire others to dream more, learn more, do more and become more, you are a leader.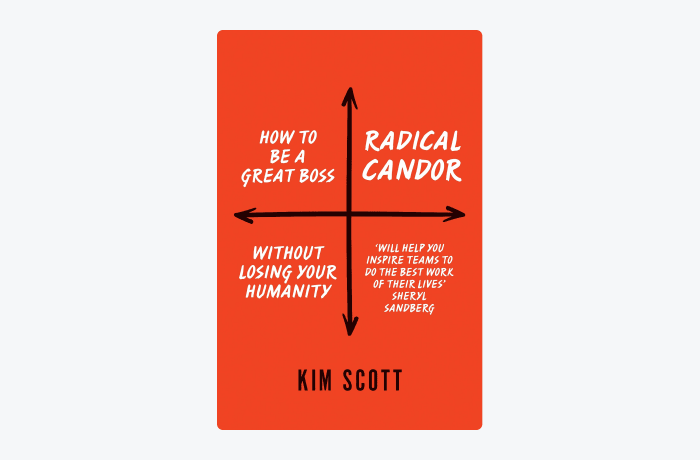 Rating: 4.09/5⭐️—31,847 ratings
Length: 336 pages 📖
Publication Date: October 2019
This is a one of the must-read business books for anyone interested in effective entrepreneurship, especially those who want to build exceptional customer experience.
The author of the book, Kim Scott, developed her unique approach to management and named it radical candor. This approach is all about the perfect balance between aggressive management and the one that is too empathetic. This is one of the best books for business owners who want to find the perfect amount of praise and criticism.
It also teaches effective communication, and how to leave everyone satisfied after the conversation. This is a must for everyone from CEOs to live chat agents.
If you want to build a ship, don't drum up people to collect wood and don't assign them tasks and work, but rather teach them to long for the endless immensity of the sea.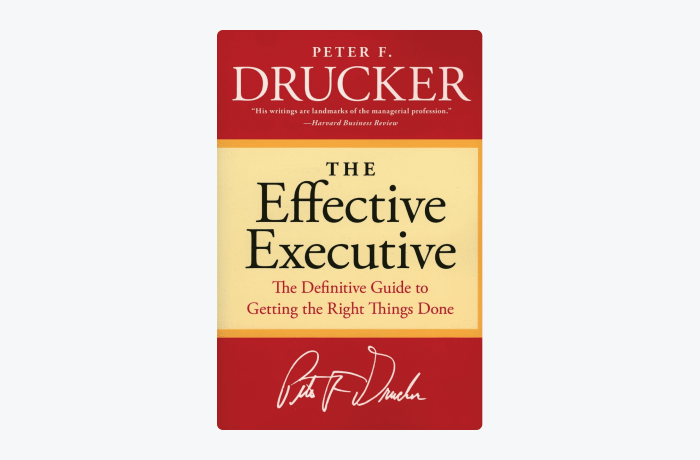 Rating: 4.07/5⭐️—32,617 ratings
Length: 208 pages 📖
Publication Date: January 2006
Another business classic and one of the most famous reads for business people. This is one of the great business books for entrepreneurs who want to discover more effective ways to getting things done.
Drucker describes five practices essential to run an effective business:
Time-management
Choosing what to contribute to the organization
Knowing where and how to mobilize strength for the best effect
Setting the right priorities
Effective decision-making
On top of that, he shows how to build those skills and presents seemingly obvious business situations from a new perspective.
It is more productive to convert an opportunity into results than to solve a problem – which only restores the equilibrium of yesterday.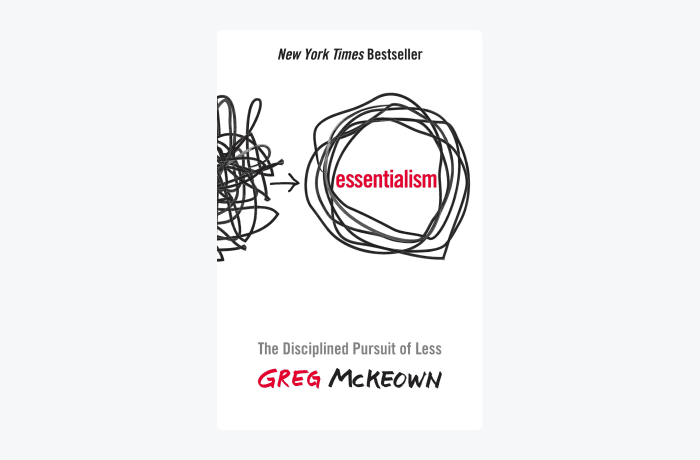 Rating: 4.04/5⭐️—32,617 ratings
Length: 288 pages 📖
Publication Date: December 2020
Essentialism is for those who feel overworked and underutilized at the same time. It's also for everyone who feels all over the place with their tasks, and those who always feel busy but not productive.
This book is about getting more done in less time and only doing the right things. It's a whole new strategy of doing business and, frankly, living life. Following the practices in this book can help you build a better work-life balance and be more productive at work.
Remember that if you don't prioritize your life, someone else will.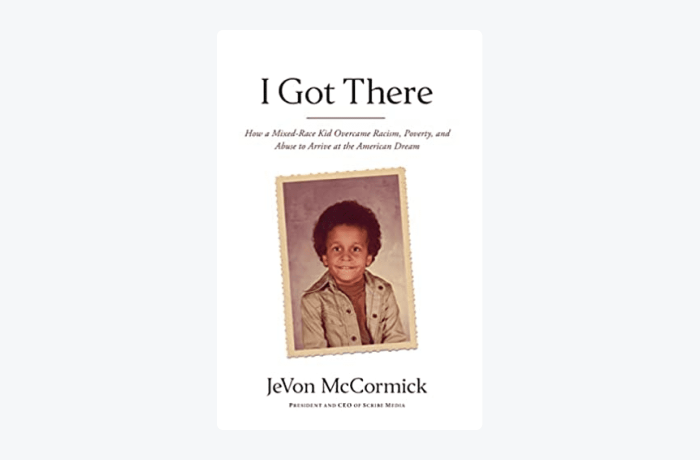 The title of this book speaks for itself—JT McCormick shouldn't have succeeded in life.
But he did, against all odds.
This book is a special recollection of how he came from poverty to being a successful owner of multimillion-dollar companies. This book and his story is proof that anyone can make it with hard work, the right attitude, and passion. This is what makes it an incredibly inspiring read.
Touch the hole in your life, and there flowers will bloom. ― Zen proverb, qtd. in J.T. McCormick, I Got There: How a Mixed-Race Kid Overcame Racism, Poverty, and Abuse to Arrive at the American Dream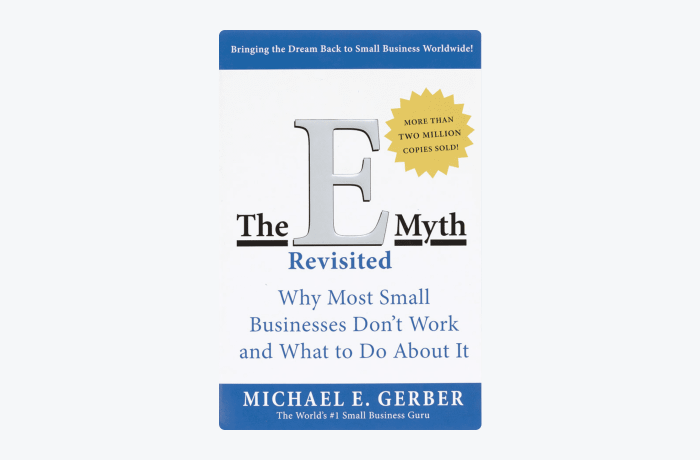 Rating: 4.05/5⭐️—75,670 ratings
Length: 269 pages 📖
Publication Date: January 1995
The e-myth is the common assumption that everyone who starts a small business is automatically an entrepreneur.
In his book, Gerber successfully dispels this myth.
He describes how our assumptions, expectations, and technical expertise can get in the way of business success. This is one of the best books for small business owners that can help you grow your company in a sustainable and efficient way.
Basically, it teaches you how to make your business run without you and how to work on your business, instead of in it. Most importantly, it teaches you how to do the job you love rather than the job you hate to do.
Most salespeople think that selling is "closing." It isn't. Selling is opening.
Read more: In case you are scared a small business can't compete with large corporations, check out this case study on how Wicklewood, a small home decor store, used Tidio to compete with Ikea.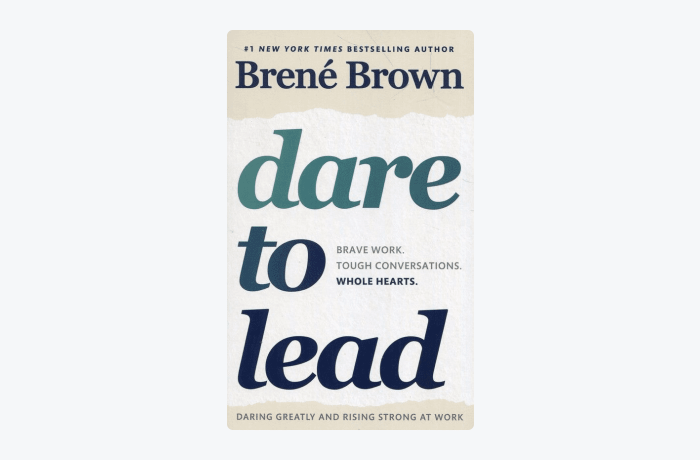 Rating: 4.18/5⭐️—76,841 ratings
Length: 320 pages 📖
Publication Date: October 2018
How do you cultivate braver, more daring leaders? And, how do you embed the value of courage in your culture?
Dare to Lead is the book you need to answer these questions and apply your findings to your organization. It's about leadership and courage, calculated risks, tough decisions, and immense commitment.
The book is full of vulnerability, courage, boldness, and care. It highlights the importance of our need for more trust, authenticity, and empathy at work. How to achieve ultimate success but remain human? Dare to Lead offers a powerful guide to this.
In our opinion, it is one of the best books to read to start a business (and to continue it, too).
At the end of the day, at the end of the week, at the end of my life, I want to say I contributed more than I criticized.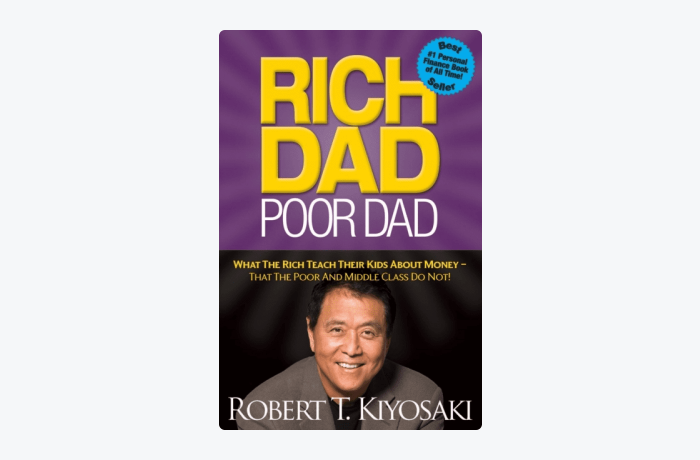 Rating: 4.11/5⭐️—504,331 ratings
Length: 336 pages 📖
Publication Date: December 2007
Rich Dad, Poor Dad is one of the most famous business books out there, and it's a well-deserved description.
Presenting the author's growing up story, the book dispels the myth that you need to earn a high income to be truly rich. It also explains the difference between working for money and having money work for you.
The book explores the way we are taught to think by our society, how we are programmed by schools, families, and friends to view opportunities as risks and rich people as greedy and undeserving of their richness.
Rich Dad, Poor Dad aims to help us reprogram our minds to understand why we think so and why we act the way we do, buying lots of expensive clothes, shoes, and jewelry. When can we understand whether we truly earned it or we are just trying to maintain an image? Kiyosaki has the answers.
Basically, this book is a true manual to successful people.
Winners are not afraid of losing. But losers are. Failure is part of the process of success. People who avoid failure also avoid success.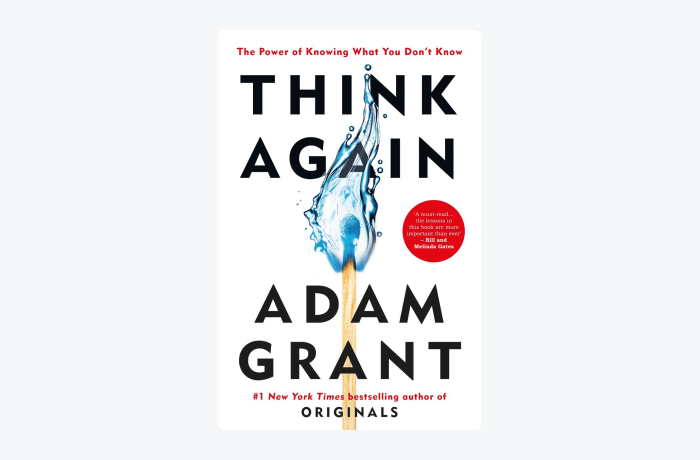 Rating: 4.25/5⭐️—56,369 ratings
Length: 307 pages 📖
Publication Date: February 2021
Think Again is a book about the benefit of doubt. It also teaches us how to get better at embracing the unknown and the joy of being wrong.
Admitting that you are not right is an incredibly useful skill, which, luckily, can be taught.
Adam Grant teaches the readers to rethink and rework and provides concrete examples of why it is so crucial. The book is divided into sections, where section one explores the reasons behind our struggle to rethink something, section two discusses how we can learn and help others to think again, and section three explores how schools, governments, and businesses can benefit from the ability to efficiently rethink.
In the end, learning to rethink can be the most crucial skill required to change the world.
If knowledge is power, knowing what we don't know is wisdom.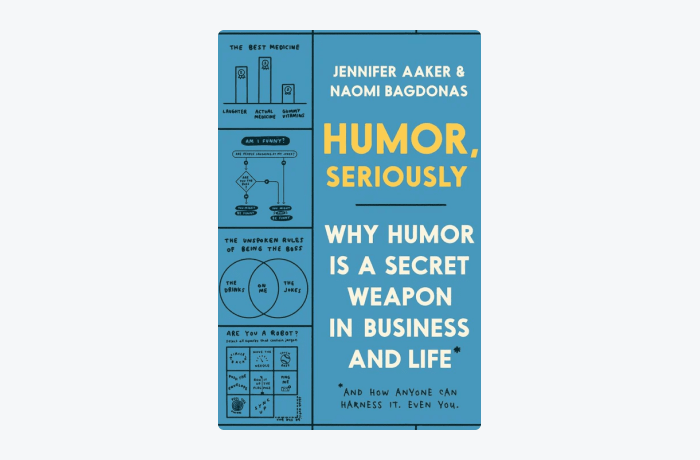 Rating: 3.89/5⭐️—1,641 ratings
Length: 254 pages 📖
Publication Date: October 2020
On a lighter note, this book presents a great read on how humor is essential in business, like anywhere in life.
Humor, Seriously can teach you how to effectively use humor in business situations, ensure that your jokes are always on point, and integrate your sense of humor into your leadership style.
In times of uneasiness, humor becomes even more unexpected. So when it appears, people run, not walk, towards it.
Honorable mentions you can check out
Still craving more? Check out our list of honorable book mentions and choose your next read.
Best books to read for business owners: summary
Reading is absolutely crucial for any business owners.
There's no denying that.
It develops critical and creative thinking, gives you a fresh outlook, and provides you with a new perspective on business and life.
Luckily, there are a lot of exceptionally good books for business owners, and our list proves that.
Pick a title, read the description, grab a cup of tea, and enjoy the activity that helps you relax and develops you as a professional at the same time.