Automation happens everywhere. Robots build cars, AI analyzes legal documents, and virtual beings become pop stars.
Marketing is no exception.
However, marketing automation is not about robots being in charge of marketing departments. At least for the time being.
Bzzt. This campaign is unacceptable. You have 15 seconds to comply.
Yikes!
So, what is marketing automation all about? And what can it do? Why is marketing automation important to businesses?
Well, let's cover one question at a time. In this article you'll learn:
What Is Marketing Automation?
Marketing automation is the process of using software to streamline marketing workflows. Marketing departments use it for managing multi-channel campaigns and lead nurturing processes. There are many marketing automation platforms with custom workflow builders and optimization tools.
If this marketing automation definition still sounds unclear, let's look at an example.
Step 1: Somebody visits your website.
Step 2: There is a chatbot/popup form that offers a free sample of your product in exchange for an email address.
Step 3: The visitor subscribes and is added to your contact list with a special tag.
Step 4: The contact is assigned to a dedicated email marketing flow.
Step 5: After receiving a series of emails, the customer decides to add a product to their shopping cart.
Step 6: The customer is tagged again and the contact properties change.
Step 7: The contact is assigned to a different email flow and a custom audience segment for Facebook Ads.
This type of automated marketing process is very popular. Instead of managing your contacts and sending emails manually, you can create a flow.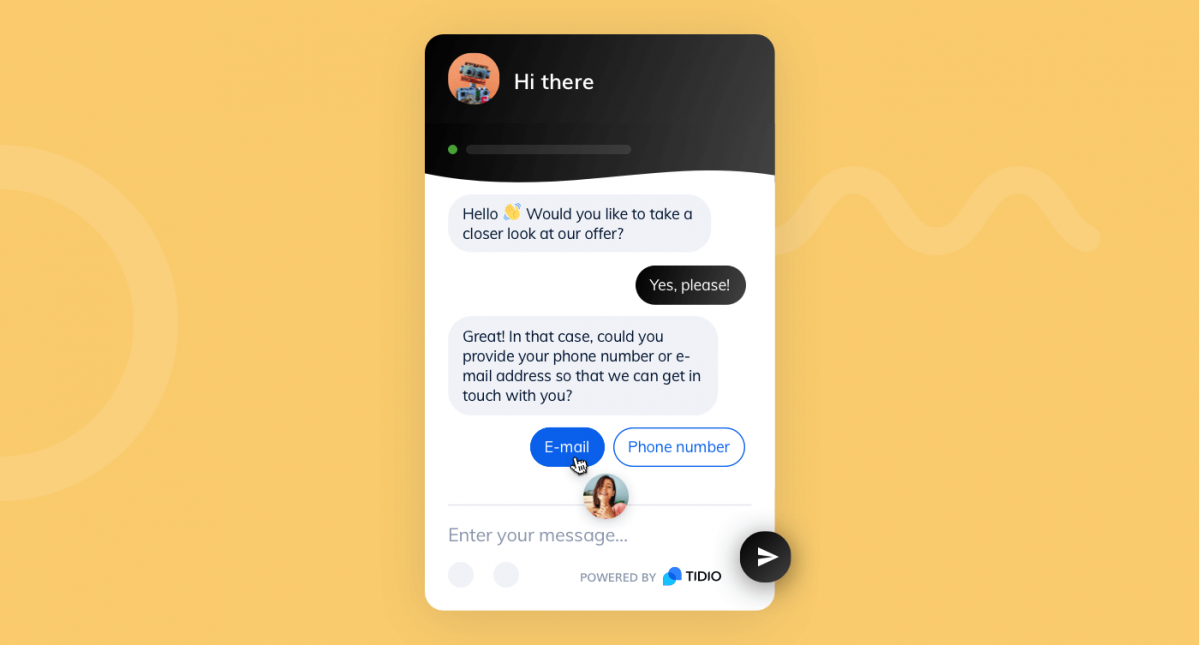 Marketing automation is frequently confused with customer relationship management. While the scope of both processes to some extent overlaps, they are not the same things.
So, what is the primary difference between marketing automation and CRM?
Marketing Automation vs CRM
At their core, CRM (Customer Relationship Management) solutions are databases. They contain information about customers and their interactions with your business. CRM is about managing contacts, whereas marketing automation focuses on managing campaigns.
Usually, they go hand in hand. For example, you can use CRM data to exclude some customers from your email automation.
How Does Marketing Automation Work?
The main idea behind marketing automation is to make things simpler and more efficient. About 68% of marketers use some form of marketing automation to improve their daily work.
You don't have to personally handle all the repetitive tasks (like sending welcome emails). You can set it up once and focus on more important things.
Your marketing automation workflows will still require maintenance. But in the long run, it is still better than doing everything on your own.
Ultimately, marketing is all about getting the right message to the right people at the right time. That's all there is to it. With marketing automation, you can set up all conditions and sequences—what happens when and to whom.
Some of the most popular marketing tasks that you can automate include:
Offering discounts and lead magnets
Booking calls and demos
Customer onboarding and welcoming new users
Rescuing abandoned shopping carts
Sending order confirmation emails and text messages
Lead nurturing emails
Sending invitations to events and webinars
Informing about new promos and special deals
Sending newstellers
Real-time sales alerts and notifications
Do you want to learn the ropes of how marketing automation works?
It is quite straightforward. You install the marketing automation software of your choice. Then configure triggers, events, conditions, and actions. It's like creating a flowchart.
Benefits of Marketing Automation
Ok, but why should you use marketing automation? There are many arguments for it. Some of the most important benefits of marketing automation are:
Saving time
Generating more leads
Better customer experience for your users
Shorter sales cycles
Increased conversions and revenue
Easier optimization and A/B testing
Over 90% of marketing automation users believe that it is the most important part of their marketing strategy.
However, marketing automation has some drawbacks too. You will find it beneficial in the long run. But it needs some initial investment of time, energy, and money.
Marketing automation requires:
Subscribing to a marketing automation service (you'll need to pay on a monthly basis)
Connecting your website or store with your automation platform
Planning out your workflows in detail and going through different scenarios
Setting up your marketing automation workflows
With automated marketing, it is easier to put things in motion fast and implement changes at scale.
But it also means that it is easier to mess things up—big time! That's why it's good to start with basic automations, templates, and built-in features.
Tip: Using chatbots is one of the least intrusive ways to automate your marketing. Chatbots can generate leads and attract subscribers. You can add bots to your website for free and try out many ready-to-use chatbot templates.
Popular marketing automation features include:
Lead generation and lead scoring
Visitor tracking
Email marketing
Creating landing pages, pop-up forms, and chatbots
Dynamic content and personalized messages
A/B testing
Marketing analytics and reporting
Marketing Automation Statistics
Marketing automation is not a fancy gimmick. It is becoming a widely-adopted part of marketing strategies used across all industries.
If you are still wondering why marketing automation is so critical (and why you should start using it), check some of these stats:
Marketing Automation Examples
Here are some of the most popular automated marketing campaigns:
Social media marketing automation
Mobile marketing automation
B2C Marketing Automation
If you sell your products to regular online shoppers, you deal with a high volume of customers. But your conversion rate and average order value aren't big.
That's exactly why you should use every opportunity to connect with your users. It's called relationship marketing. And your automations can help you a lot.
Welcome Email Automation
When your users create an account on your website or subscribe to your newsletter, you should greet them. Doing it one by one is obviously out of the question. That's when marketing automation comes in handy.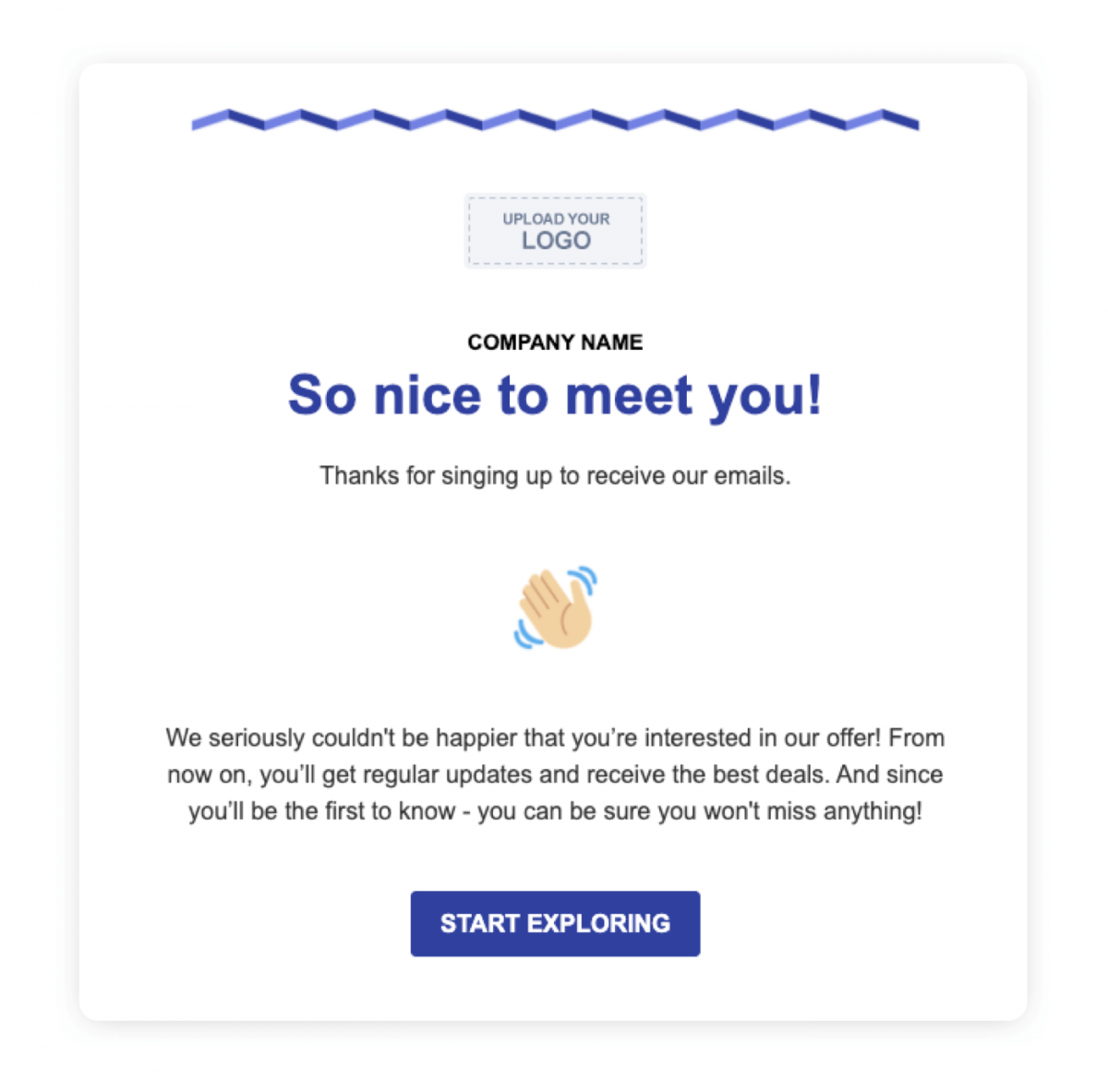 This is one of the most common B2C marketing automations. In Tidio, for example, you don't even need to create a workflow for it. Your subscribers can receive welcome emails immediately after they become part of your contact list.
VIP Club
Loyalty is one of the most important factors when it comes to long-term customer engagement. You should reward your best customers. For example, give them access to exclusive deals and premium content.

You can tag customers who purchased your products a specific number of times. Or use their order value as the primary criterion for getting access to your VIP club. Use chatbots to send personalized messages for your premium customers.
Read more: How to Make a Chatbot for Your Website
Feedback & Reviews
Your customers must know that you care about their satisfaction level. Collecting feedback should be an essential part of your automated marketing strategy. Users also trust consumer reviews more than anything else.
You can send automated emails to users who bought your products and had the opportunity to try them out. It may be a good idea to send a review request after a week or so. Offer a small discount/other incentives to encourage users to leave their feedback.
B2B Marketing Automation
With B2C situations it may be wise to fully automate customer communication. But with B2B marketing you may want to try a different approach and mix things up.
Your B2B marketing strategy should take into account that you really can't let those high-quality leads slip through. B2B marketing automations can improve your internal alerts, notifications, and facilitate real-time communication.
Automated Live Chat
Live chat is one of the most powerful tools that can help you connect with top-quality customers. The good news is that you can also automate it with ease. In point of fact, most of the messages sent with live chat are automated responses (aka canned responses).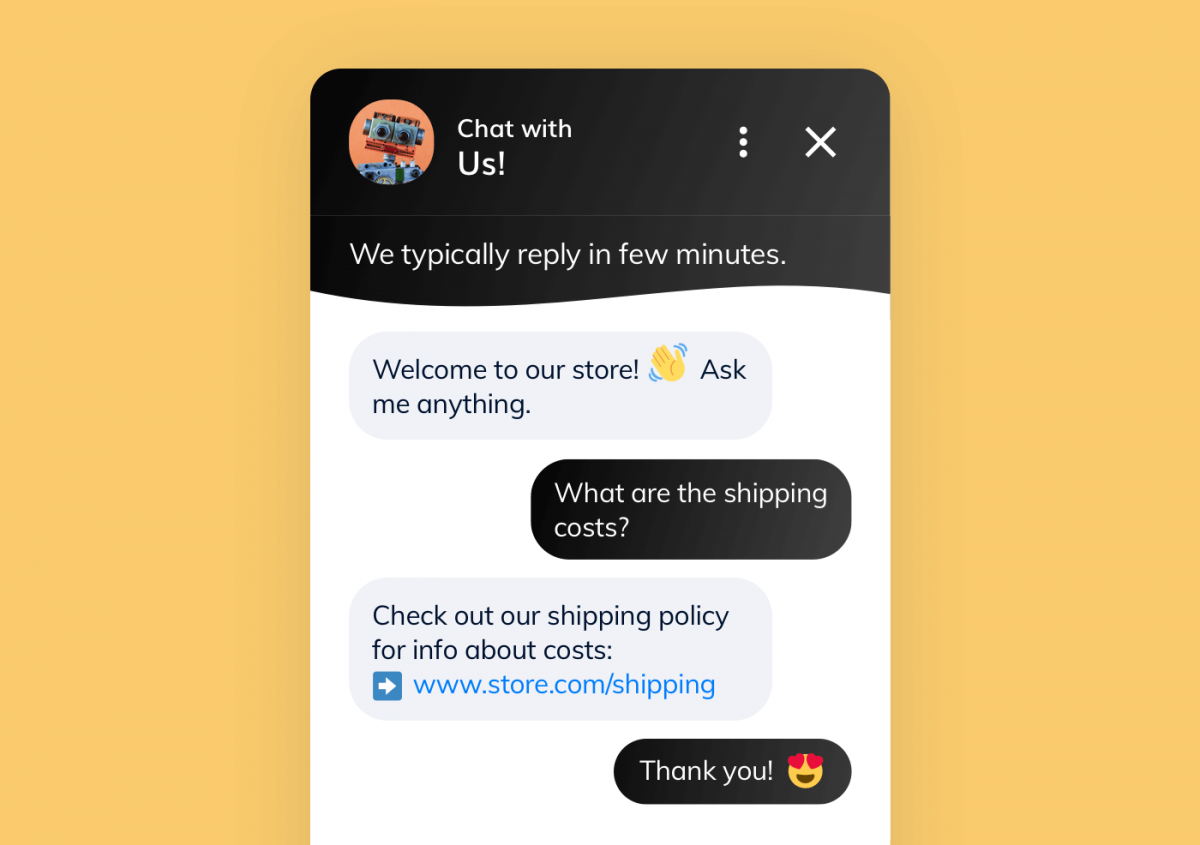 Using live chat allows you to create a personalized and direct customer experience. You can automate the first part of the conversation to qualify your leads. Send automatic messages to engage your website visitors and then join in or leave them be.
Read more: Learn How to Add Chat to a Website
Real-Time Visitor Alerts
Setting up custom alerts for selected pages of your website is very important. If your company offers many services or products, it is crucial that you know which of them are most popular.
You can assign custom tags and receive notifications about your visitors in real-time. Many marketing automation platforms allow for advanced visitor tracking. Some of them will even let you see what your visitors type in the live chat widget before they send their messages.
Social Media Marketing Automation
It is very important to reach your customers where they are. And, as it happens, most of them are on social media like Facebook or Instagram.
But it may be difficult to keep up with all your customers and places they visit on a regular basis. That's why marketing automation tools sometimes give you the ability to automate tasks on social media.
Messenger Automation Bots
With social media marketing automation, you can schedule posts or track your social media ads en masse. But you can also improve communication with your customers. You can redirect all of the messages that they send to you to one place.
For example, you can reply to Facebook messages in Tidio's Conversations panel. Additionally, you can use a Facebook Messenger chatbot. It will make your communication with customers even less time-consuming.
Read more: Facebook Chatbots: The Ultimate Guide to Chatbots for Messenger
Segmentation Based on Social Media Ads
If you are running multiple ads on Facebook and Instagram, it is critical that you track who clicked them. You can create an automation that will tag users who visited a link with a special UTM.
Use a link with a structure like this:

You'll be able to track visitors who came from that specific campaign based on the "bf2020" part of the link.

For example, let's assume that you are running three different social media campaigns. And you want to retarget the users with three separate email marketing flows. It won't be a problem! You can create audiences based on the tags.
Mobile Marketing Automation
More than 40% of all internet browsing happens on mobiles. Taking advantage of your mobile traffic is one of the great marketing opportunities. Yet it is frequently an opportunity not taken.
Here are some tricks to combine marketing automation with features offered by smartphones.
Push Notification Automation
This type of automation is very useful if you have a B2B business or sell premium products. At some point, it becomes very profitable to actually track or engage your clients one by one.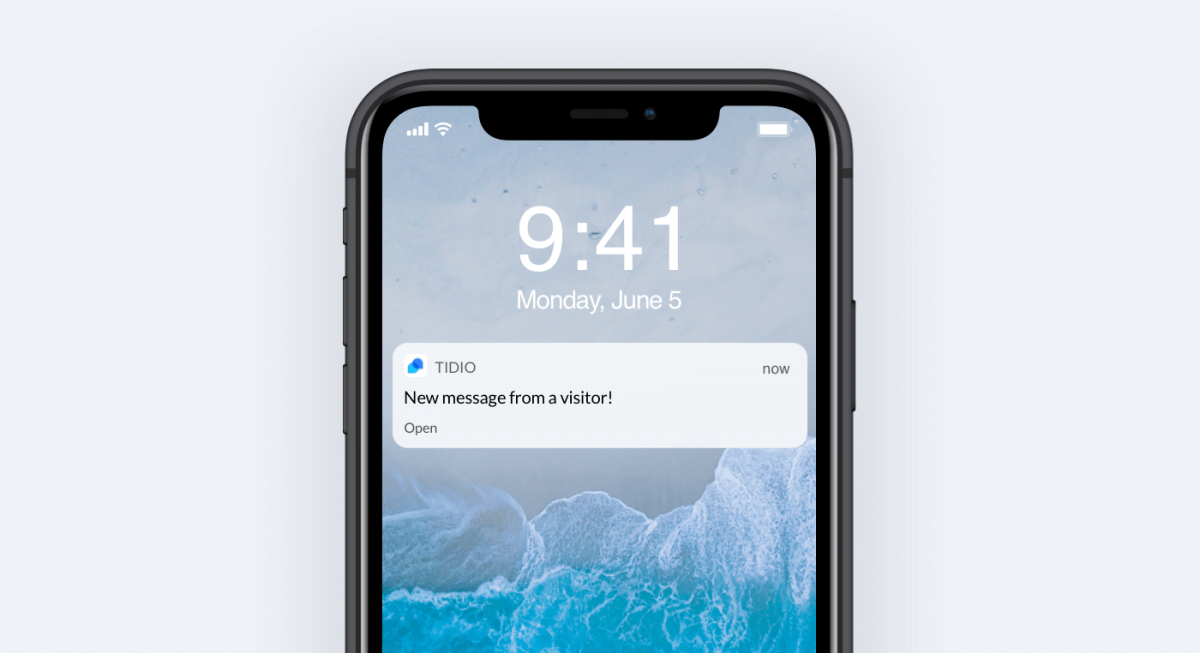 Set up push notifications that you receive when somebody performs a specific activity. With custom triggers, you can connect any type of customer activity to your mobile phone. You'll be able to receive push notifications about purchases, page visits, or when someone wants to talk or book a call.
Automations Based on Geolocation
Is your business a place that people need to visit? If you run a restaurant/gym/entertainment venue, you should consider using geolocation. It can be a real game-changer.
You can use custom properties like city or country for marketing automations based on your user's location.
Best Practices
Marketing automation may seem intimidating at first. But you shouldn't worry. You'll need to make some adjustments and experiments. But there are also several simple tricks that can improve your automated campaigns.
Here are some marketing automation best practices that you should always remember:
Capture the right data and contact information. You should know what works best for your business. But the first name is a good place to start. You'll be able to use it later in email subject lines to get higher open rates.
Use exit-intent pop-ups and chatbots. This is one of the easiest automations and a low-hanging fruit. If someone is leaving anyway, you have nothing to lose and a lot to gain.
Create several personas and link them with separate automatons. It is good to have a simplified model of your perfect customer always in mind. But with marketing automation, you should consider at least two personas. You can prepare different workflows for them to match your offer with what they need.
Map out your customer journey. Identify the key things that your website visitors must do to become customers. Each of your marketing automation workflows should have only one primary goal. If you know exactly what should happen at a specific stage of your customer lifecycle, these goals will become clear.
Personalize your communication with customers. With marketing automation, you can make your emails feel more personal. use the right contact details, geolocation, and other information about your customers.
Always measure the performance of your automated campaigns. You can't improve something if you don't measure it. Without measuring the results of your marketing automations, you won't be able to optimize them. And for long-term success, it is really important that you do.
Digital Marketing Automation [Summary]
Businesses that use marketing automation gain a significant advantage. For example, companies that use automated lead generation increased their revenue by 10% within several months.
Small-business owners can also get a piece of the pie. The technology has become more user-friendly and it can be used by anyone.
Here are some of the key things about marketing automation that you should consider:
It is cost-effective and saves time
It can improve your email marketing campaigns
It will help you reach all customers at the right moment
It will build a stronger relationship with your customers
It allows you to focus on the creative aspects of your marketing strategy
Want to try it out right away?