Let's make one thing crystal clear—automated marketing is taking the world by storm. Taking advantage of it is not an option anymore but a necessity.
But it's good news.
The best marketing automation tools can revolutionize your business, save time, and slash costs.
Creating new marketing campaigns and testing different marketing strategies used to take ages. Now, you can focus on the creative aspects and implement changes with several clicks.
For example, let's say that you want to test if your new lead nurturing campaign will work. But you also want to send it only to a specific customer segment.
Can you do that?
Of course, you can! Change a workflow or two and from now on your potential customers will receive new emails.
But what is the best marketing automation platform for your company? After all, every business is different. Is there the best marketing automation software for everyone?
Let's find out! Here are some of the questions that we are going to answer:
What Is Marketing Automation Software?
Marketing automation software allows you to capture leads, segment them, and send emails. You can use it to create personalized customer journey flows. Once set up, the process is automatic.
Marketing Automation Software Example
Here is an example of a simple marketing automation created with Tidio:
A chatbot sends a welcome message and offers a discount
A visitor accepts the discount and leaves contact details
The contact is tagged and receives a personalized email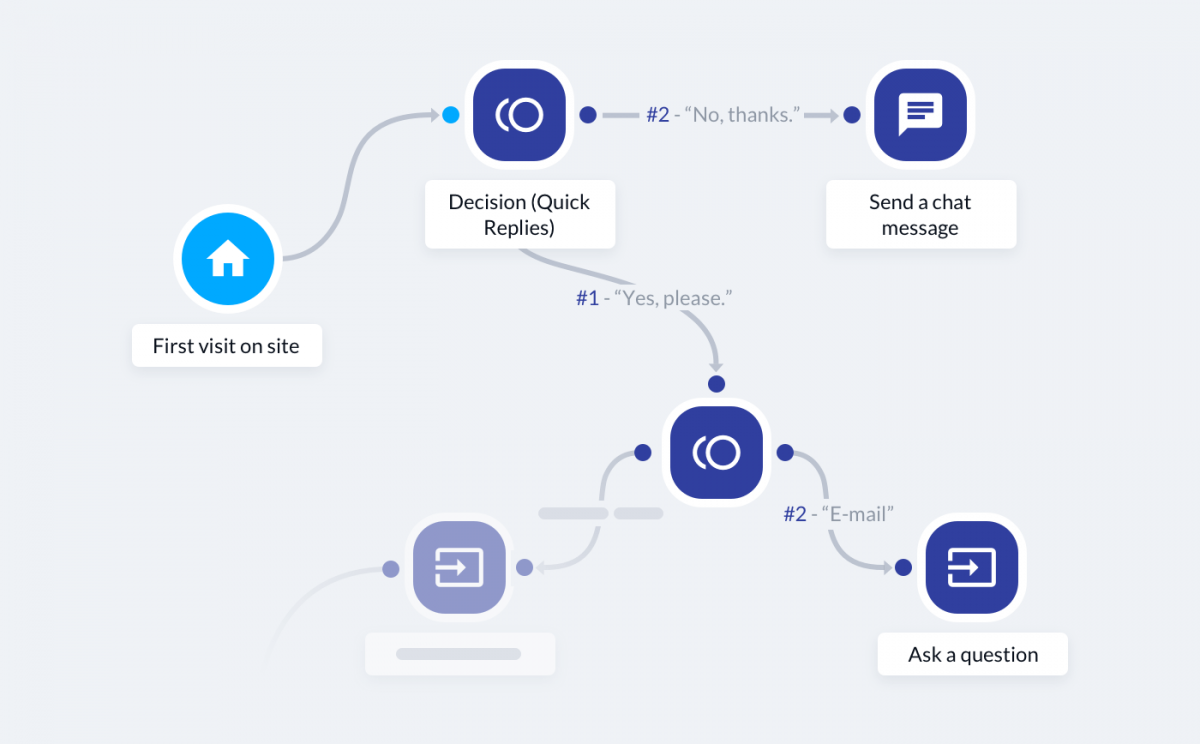 If you want to add this type of marketing automation on your website, check out how to do it:
How to Make a Chatbot Without Coding in Less Than 15 Minutes
Best Marketing Automation Tools Compared
Marketing automation software is used by 49% of companies. It is an essential tool if you want to boost your sales fast. Marketing automation companies know how important they are for businesses. And they are bending over backwards to deliver the best solutions.
We have compared some of the top marketing and email automation software. This list has been compiled after testing the apps and going through hundreds of reviews. The number of users is based on the data from BuiltWith. It includes both live and historical usage statistics.
The best marketing automation tools are:
Let's take a look at their best features one by one.
1. Tidio: Live Chat, Chatbots, Email Marketing
Tidio is an all-in-one customer service and marketing automation platform for small businesses. It is especially popular among eCommerce owners.

People who own stores on Shopify, WordPress, or BigCommerce can install a plugin with two clicks and enjoy:
A lightweight live chat widget
Lead generation chatbots
Visitor tracking
Custom bot automation workflows
Custom alerts
Auto-generated chat pages
Tags and customer segmentation tools
Automated email campaigns
Analytics
You can integrate Tidio manually with any website. It is free and offers some powerful marketing automation features. You can also seamlessly connect it with most of the other platforms from this ranking
The number of Tidio users (global): 400,000+
Tidio Pricing: All the essential marketing automation features (chatbots and email inbox) are available for free. However, the freemium plan is suitable only for small businesses without many customers. But you can increase the number of bot triggers for $49.
2. HubSpot Marketing Hub
HubSpot is one of the most powerful customer service and marketing automation tools. You can connect it with your social media ads, create complex email workflows, and even make a blog with it.

The most important HubSpot features are:
Live chat and bots
Email marketing
Forms, CTAs, and modals
Custom marketing automation workflows
Advanced marketing analytics
HubSpot is a state-of-the-art, top-of-the-range software used by professionals all over the world. It means that it can be somewhat pricey for small business owners.
The number of HubSpot users (global): 830,000+
HubSpot Pricing: HubSpot's basic CRM tools are free. But the marketing automation is available in the Professional plan and starts at $890/month.
HubSpot has its own chatbot tools but you also consider different options: 7 Best Free Chatbot Platforms Compared
3. Sendinblue
Sendinblue offers cloud-based tools that focus on relationship marketing. Email and SMS marketing are two of its most popular features. You can also use it to create landing pages and manage your Facebook ads.

Other features of Sendinblue include:
Transactional emails/SMS
Drag-and-drop page builder
Email heat maps
A/B testing
Sendinblue is a cheap alternative to HubSpot that offers similar features. There are many third-party plugin integrations available (native or Zapier-based).
The number of Sendinblue users (global): 130,000+
Sendinblue Pricing: You can send up to 300 emails per day for free. The marketing automation is available in the Premium plan starting at $65 a month.
4. Omnisend
Omnisend is a marketing automation software for online stores. It offers many features that are useful for eCommerce business owners.

With Omnisend you can access many pre-built marketing automation workflows for:
Welcoming new customers and subscribers
Rescuing abandoned carts
Cross-selling and shipping confirmation
Customer journey personalization
Email, SMS, and push notifications
Omnisend is easy to use and is an interesting alternative to Tidio. However, compared to HubSpot or Salesforce, it doesn't offer advanced CRM features.
The number of Omnisend users (global): 120,000+
Omnisend Pricing: SMS and email automation tools are available in the Standard plan that starts at $16 per month. For omnichannel marketing automation, it is better to switch to the Pro plan ($99/month).
5. GetResponse
GetResponse is a very versatile customer engagement and marketing automation software.

Email marketing and product-related workflows are the primary features. But you can also use GetResponse to create landing pages or record and stream webinars.
Some of the most useful marketing automation features available in GetResponse are:
Welcome message templates
Popular product recommendations
Abandoned cart workflows
Behavioral targeting
GetResponse is great for boosting your online sales at a reasonable price. It can be integrated with eCommerce platforms such as Shopify, Etsy, or BigCommerce.
The number of GetResponse users (global): 130,000+
GetResponse Pricing: You can get access to the ecommerce automation builder and create up to 5 marketing automation flows for $49 a month.
If you are interested in other software offering abandoned cart features, check out this article: 5 Best Shopify Cart Abandonment Apps for Online Stores [Free & Paid]
6. Pardot & Salesforce
Pardot is a B2B marketing automation tool created by Salesforce. It has been described as "blurring the lines between sales and marketing." Pardot places special emphasis on lead management and lead qualification.

Some of the special features available in Pardot are:
Visitor tracking
Real-time sales alerts
Lead scoring and flow assignment
Content personalization
Email marketing
Pardot provides advanced AI-based solutions. You can also connect it with other Salesforce products to compose your suite.
The number of Pardot users (global): 150,000+
Pardot Pricing: This marketing automation software is the favorite choice of well-established companies. The cheapest plan (Growth) starts at $1,250 a month. The most popular option with AI costs $4,000 (or more if you have 10,000+ contacts).
Interested in the application of Artificial Intelligence in marketing? Read more here: Best AI Chatbot Solutions for Marketing
7. Intercom
Pretty much like Tidio, Intercom is a live chat/bots platform that happens to have some cool marketing automation tools.

Intercom is modular. It offers very advanced options if you need them but they can be quite expensive.
You can use Intercom for:
Email marketing
Customer communication
Automatic knowledge bases
Time-based and behavior-based automation
Smart marketing campaigns
Intercom is quite infamous for its steep pricing. Many users point out that it "punishes" companies that scale up fast.
The number of Intercom users (global): 390,000+
Intercom Pricing: You can do simple things like bot-based lead qualification with the Grow plan (starting from $99/month). The more users you engage with, the pricier it gets. Regular plans (Conversation Marketing/Customer engagement) start from $499 per month.
Read more: The Comparison of Cheap Intercom Alternatives
8. Notificare
As the name suggests, Notificare is primarily a push-notification platform. It also has some great email and SMS features and can be successfully used for marketing automation.

The marketing automation features of Notificare include:
Behavior-based user segmentation
Email messages and RSS feeds
Lead nurturing campaigns
Custom workflow builder
Notificare is very mobile-oriented and it offers advanced solutions like geo-targeting. You can try it out in the Geo Push plan.
The number of Notificare users (global): No data
Notificare Pricing: The cheapest Notificare plan costs $19/month. However, the marketing automation add-on is available only in the Enterprise plan. It starts at $759 per month.
9. Infusionsoft & Keap
Infusionsoft is an all-in-one sales and marketing automation platform. It has everything you need to convert more leads—CRM, email marketing, and nurturing campaign templates.

Out of all plans and solutions offered by Keap, Infusionsoft is the most powerful combination. It has:
A/B email testing
Checkout pages and order forms
Advanced campaign-building tools
Keap is user-friendly and it targets small business owners who need one tool for optimizing their sales funnel. Infusionsoft takes it one step further and adds some advanced features.
The number of Infusionsoft users (global): 140,000+
Infusionsoft Pricing: You can use Infusionsoft for $199 per month. However, you'll also need to pay additional monthly fees once you get more than 500 contacts.
10. Marketo Engage
Marketo is a CRM tool developed by Adobe. Marketo Engage is an integrated marketing automation solution. Their unique selling proposition is a strong focus on account-based marketing.

Marketo Engage has many advanced marketing automation features such as:
Lead scoring, routing, and alerts
Intelligent cross-channel lead nurturing
Landing pages and forms
Advanced personalization
Customer journey and email campaigns
Engage is an industry-leading solution used by professionals. The higher plans of Marketo Engage use AI and machine learning to build predictive target account lists.
The number of Marketo users (global): 170,000+
Marketo Engage Pricing: The pricing of Marketo Engage can vary because it is connected with the number of your customers. It starts at $895 per month.
Read more: Discover the best lead qualification tools for your business.
11. Moosend
Moosend is a good Omnisend alternative. It also targets eCommerce as their primary user base.

Moosend has more than 30 ready-to-use automation templates. Some of them can be even triggered by things like weather conditions!
Still, most of the marketing automation workflows available in Moosend concentrate on online sales. Some of them are:
Email reminders
Onboarding emails
VIP offers for premium customers
Moosend offers some of the most advanced features for just a fraction of the price of other marketing automation platforms.
The number of Moosend users (global): 8,000+
Moosend Pricing: The pricing is based on the number of your subscribers. For 2,000 customers you pay only $8 per month. With 10,000 contacts you'll need to pay $100/mo. You can send unlimited emails and use automation creator tools for free.
12. ConvertKit
ConvertKit is a marketing automation platform for creators. Its primary users are bloggers, artists, performers, and crafters of all sorts.

ConvertKit is targeted at creators and one-person businesses. You don't have to be a digital marketer to try it out. It is very intuitive. Some of the ConvertKit features include:
Email marketing automation
Email designer
Landing page creator
Email sign up forms
You can use it to create landing pages and there are tons of templates. Additionally, ConvertKit integrates with Unsplash. It means that you get thousands of free stock photos for your email and page designs.
The number of ConvertKit users (global): 50,000+
ConvertKit Pricing: To access automated funnels and email sequences you need the Creator plan. The price starts at $29 a month for 1,000 subscribers.
13. Drip
Drip is a marketing automation platform for Shopify, Magento, WooCommerce, and custom stores. There are many flows aimed at rescuing abandoned carts or giving discounts. Drip covers almost all eCommerce scenarios.

With its advanced CRM toolkit, Drip is quite similar to HubSpot and Omnisend. Some of its best features are:
Multichannel marketing automation flows
Detailed email analytics
Unlimited emails
Revenue attribution tools
If you don't mind missing features like live chat and chatbots, Drip may be the right solution for your store. The pricing is quite moderate too.
The number of Drip users (global): 180,000+
Drip Pricing: Drip has only one plan and it is based on the number of your subscribers. It starts at $19 a month but that won't get you far. If you have between 500–2,000 subscribers, you'll need to pay $29.
14. SocialBee
SocialBee is a marketing automation tool that helps businesses manage their social media presence more effectively. It's an all-in-one platform that provides features to streamline social media management, including content creation, scheduling, and analytics.

Some of the central features of SocialBee are:
AI Assistant
Content categories
Canva, Unsplash, and Giphy integrations
Recycling and repurposing
Workspaces and collaboration
Using SocialBee, you can easily set up a posting schedule, automate content sharing, and even monitor your inbox for comments and mentions. This means that you can maintain an active and engaging social media presence.
The number of SocialBee users (global): N/A
SocialBee Pricing: SocialBee plans start at $19 per month for 5 social media accounts, which will enable access to most features.
If you are just starting your eCommerce business, check out this article to find inspiration for great product ideas: Trending Products & Things to Make and Sell Online.
Bonus: Zapier
Zapier isn't actually a marketing automation platform but it can improve your workflows.
If you want to create your custom automations with several tools, Zapier will come in handy. It is like glue in your marketing toolset.
The best marketing automation tools will have an option to send data to Zapier. And you can connect Zapier with everything that is relevant.

Some apps, like Tidio, offer the Zapier integration in freemium plans. This means that you can connect several tools and build automations that won't cost you a dime.
The number of Zapier users (global): 3,000,000+
Zapier Pricing: In the free plan, you get 100 free tasks. If you need more, you can upgrade to the Starter plan with 750 tasks for $19/month.
How Do I Choose a Marketing Automation Software?
Different businesses have different needs. Size, industry, and marketing strategies are crucial factors for choosing the right tools.
You can group marketing and email automation platforms into several categories. They are connected with typical marketing automation user types.
Email Marketing Automation Software
Automated email sequences and marketing automation are almost synonymous. But some tools provide better email creators and more templates.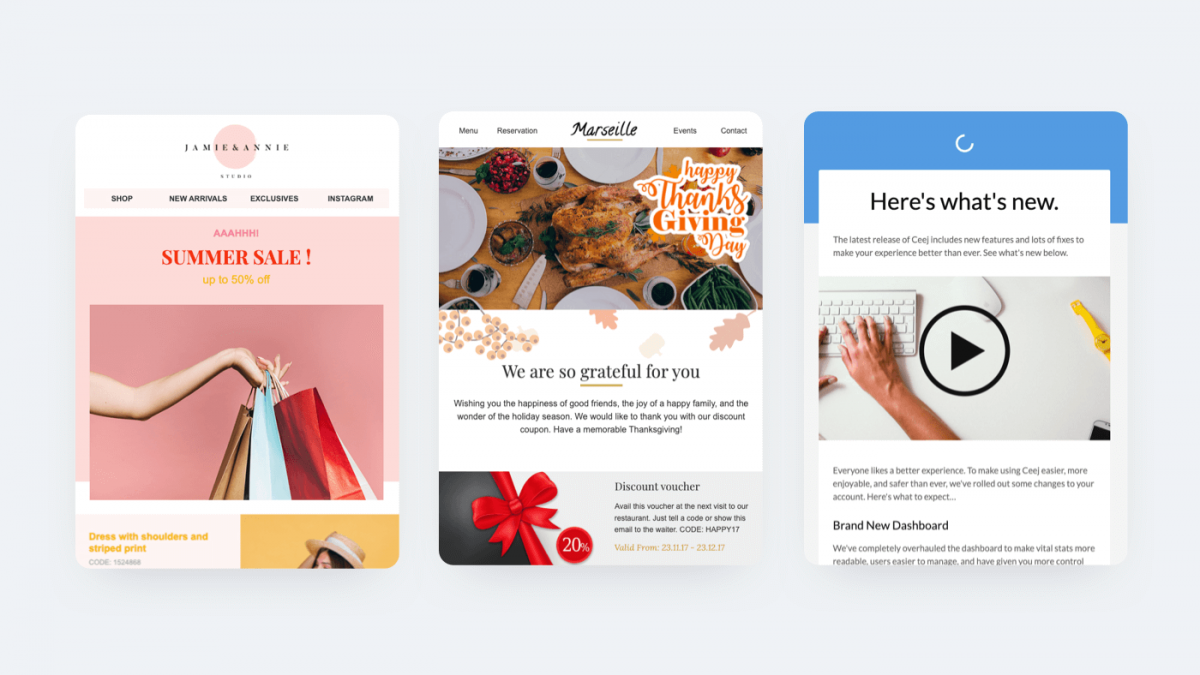 Consider these services:
Tidio Email Marketing
Omnisend
Sendinblue
HubSpot
Moosend
All good email platforms provide in-built email marketing automations. You can find additional email service comparison here:
10 Best Email Marketing Software & Services
Marketing Automation Software for Small Business
Small businesses, especially online stores, can use marketing automation to increase sales productivity by 14.5%. Obviously, they shouldn't spend too much money on advanced software at this stage.
Here are some easy and cheap marketing automation tools for small business:
Tidio
Moosend
ConvertKit
Notificare
If you are an eCommerce business owner, consider an all-in-one solution. You can take care of live chat, chatbots, and email marketing automation with Tidio, which gives it a significant advantage.
CRM With Marketing Automation
Bigger companies need better control over their customer base and more advanced tools.
If you need CRM with marketing automation to connect marketing and customer service consider these:
What's the difference between CRM and marketing automation?
CRM tools are customer service and sales-oriented while marketing automation focuses on marketing. Still, most of the time the processes overlap and some tools can be connected. For example, you can use data from a CRM app in your marketing email automation logic.
You can use CRM tools for improved customer segmentation. Read more about the ways you can segment your customers to increase sales here:
6 Simple eCommerce Customer Segmentation Strategies to Increase Your Sales
Marketing Automation With Chatbots
If you want to optimize your sales funnels, you should consider trying out chatbots. Some of the best marketing automation platforms have integrated chatbot solutions.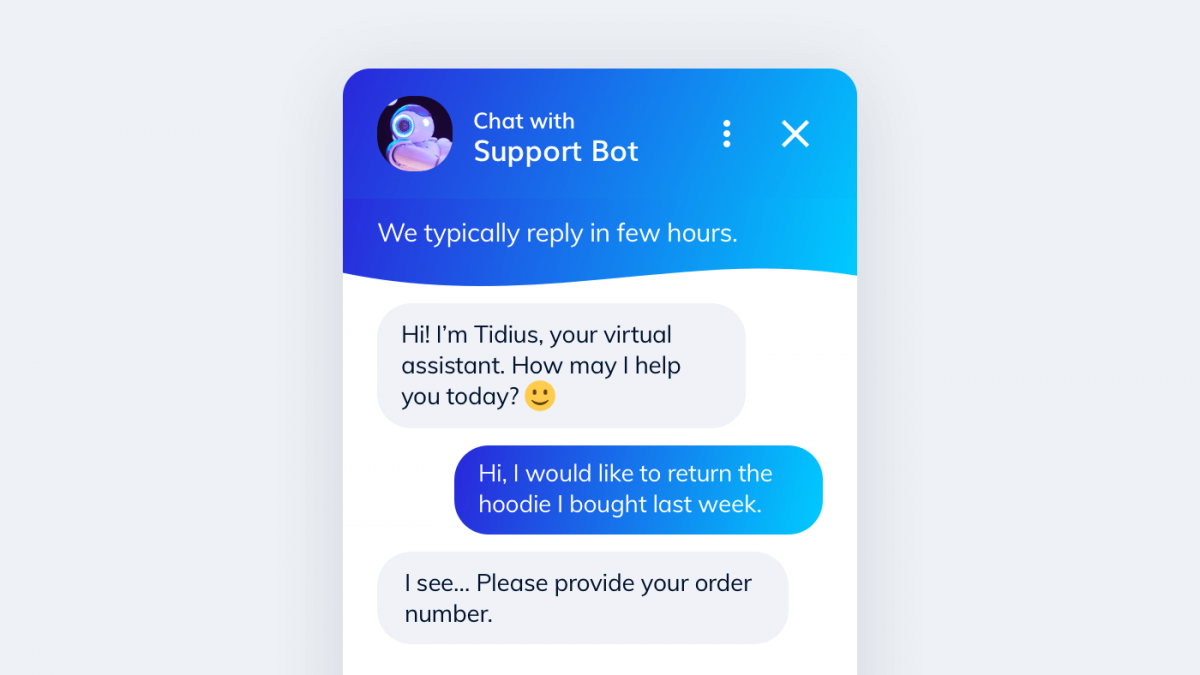 Here are the best marketing automation services that allow you to use bots:
Read more to discover the benefits of using chatbot-based marketing automation:
Chatbot Marketing 101: Fast, Easy Guide and Steps
Best Marketing Automation Platforms: Key Takeaway
A good marketing automation platform should offer the following features:
Visitor tracking
Audience segmentation
Customizable lead generation and lead nurturing flows
Email automation and built-in email templates
Integration with third-party apps and plugins
It should also offer good value for money. This leaves us with:
Tidio
Omnisend
Moosend
Drip
If for some reason you don't like any of the apps from the list, you can also try your luck with:
Mailshake
Hootsuite
Leadsquared
Ontraport
Manychat
Freshworks
Eloqua
Zoho Marketing Hub
Still haven't figured out what's the right marketing automation platform?